The Warriors celebrated Filipino Heritage Night 2 in the New Year – Thursday, January 27 | 7:00PM | Chase Center.
Multi-platinum producer & recording artist P-Lo performed at halftime, known for his work with Kehlani, E-40, G-Eazy, Damian Lillard for the Space Jam Movie soundtrack and more.
Watch the highlight video below, shot & edited by @_kikovalle:
Event details include:
Celebrate Filipino Heritage Night 2 as your Warriors take on the Minnesota Timberwolves at 7:00pm.
Included with your ticket is a Filipino Heritage Night T-shirt when securing your ticket(s) through this link. (Password: WARRIORSFHN)
*Must have mobile event voucher to redeem. Mobile event voucher required for commemorative giveaway. (FHN vouchers will be uploaded on to your MyWarriors Account by the morning of your event. You will want to refresh your account in order to view voucher.)
Enjoy specially priced tickets when securing your group of 10+. Ask a Group Sales Representative today.
Limited tickets available. Secure your tickets today through the link below!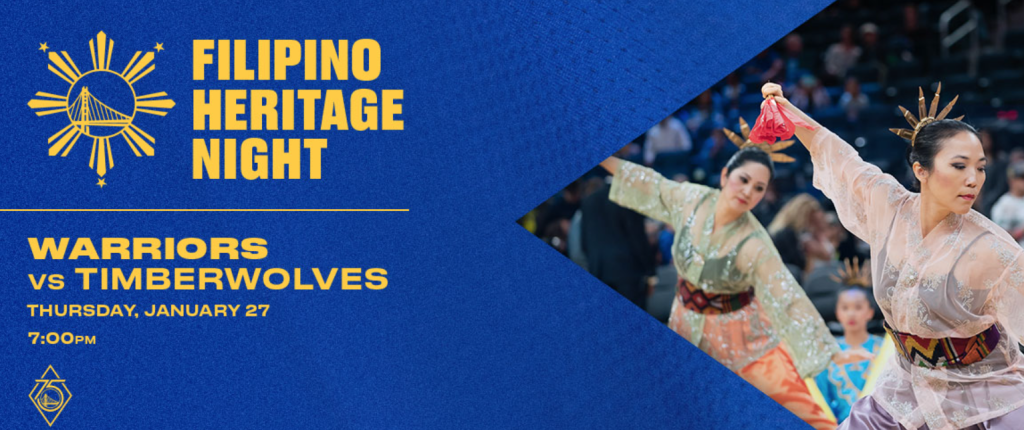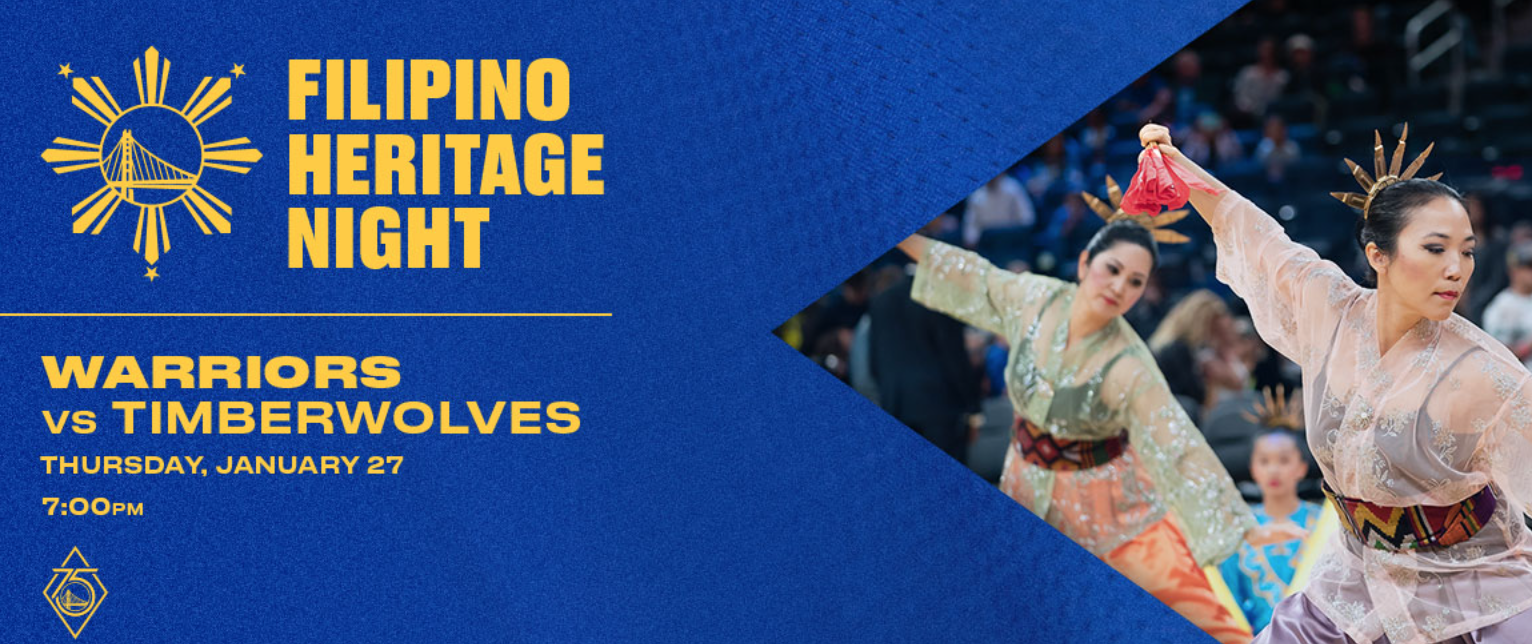 See highlights from a previous Warriors Filipino Heritage night featuring P-Lo, co produced with MYX below:
*Rates can increase based on factors affecting supply and demand.
Covid-19 Health & Safety Protocol – All fans 12 and older are required to show proof of full vaccination to enter Chase Center, while kids ages 5 to 11 will need to show either proof of full vaccination or a negative COVID-19 test taken within 24 hours (for antigen tests) or 48 hours (for PCR tests) prior to entry into the venue. Please click here for a guide on fans returning to Chase Center.
*IMPORTANT – Beginning February 1, 2022, Chase Center will verify proof of up-to-date vaccinations, which includes proof of a booster shot at least one week prior to event for eligible guests, for entry to the venue.
*Featured photo courtesy of P-Lo Instagram.
The soundtrack to the newest Space Jam film, Space Jam: A New Legacy is out now and features Fil-Am artists P-Lo and Saweetie. They are mentioned along with 16 other artists like the Jonas Brothers, Chance the Rapper, John Legend, Leon Bridges, Lil Baby & Kirk Franklin, Big Freedia, Brockhampton, and In the Heights' Anthony Ramos. P-Lo collabs with Dame D.O.L.L.A (NBA player aka Damian Lillard), G-Eazy, and White Dave for an Oakland inspired track that has hyphy written all over it. Saweetie teams up with Dash Doll and Salt-N-Pepa for a female led anthem.
Space Jam: A New Legacy hits theaters and HBO Max on July 16. Space Jam: A New Legacy features LeBron James as himself, as he and his son Dom played by Cedric Joe get stuck in the universe run by an A.I., voiced by Don Cheadle. In order to save his son, James teams up with the Looney Tunes to beat the Goon Squad in a basketball game. We'll also see numerous NBA stars voicing different characters on the Goon Squad. We spotlighted back in January that the voice of Bugs Bunny is Fil-Canadian voice actor and comedian, Eric Bauza. The "What's Up Doc?" voice actor is the seventh person to voice the bunny. He's also voiced in shows like 'The Fairly Oddparents,' 'Ren & Stimpy,' and other Cartoon Network and Nickelodeon series.
Cover Photo Credit: Space Jam: A New Legacy Facebook
MYX is excited to globally premiere Bay Area pinay Kiyomi's latest single, "Trials and Tribulations." Listen to the track during DJ Marlino's set during the Twitch crawl Tuesday 12/15 on our Twitch, alongside Nico Blitz on Wednesday 12/16. The song has been added to heavry rotation to our MYXRADIO station on Dash Radio. See the schedule below: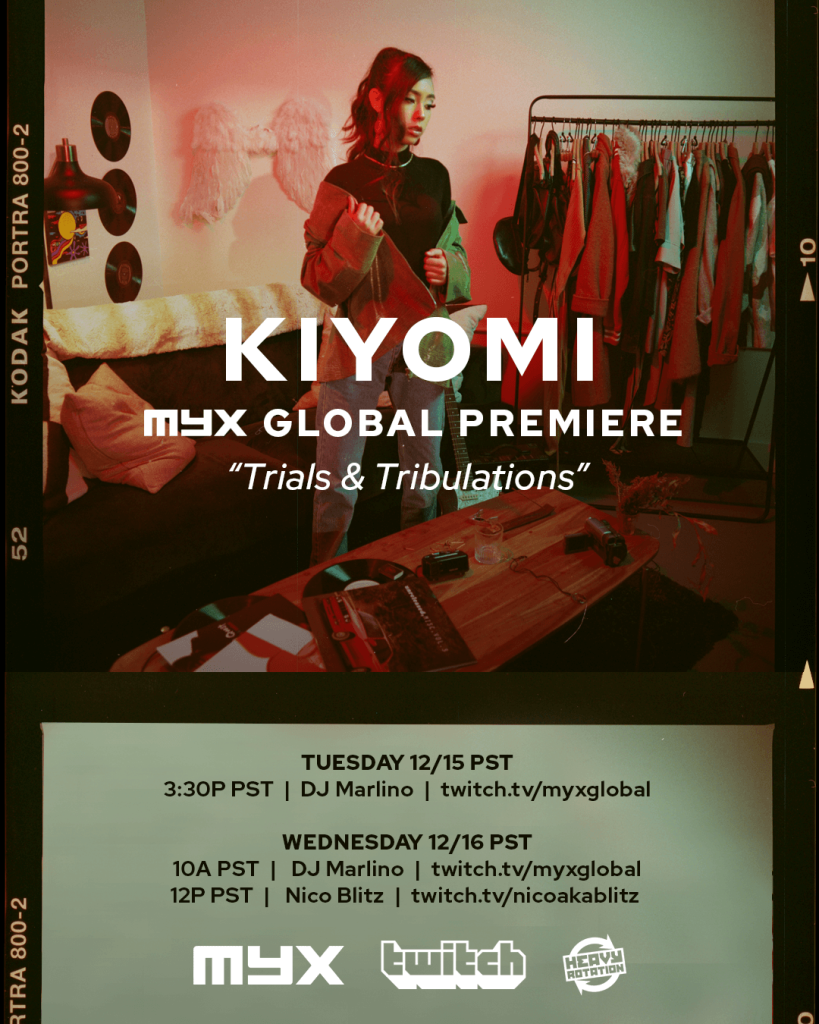 "Trials and Tribulations was the first song I wrote during quarantine, at a time where I felt like nothing really made sense in the world and I felt out of control of the circumstances. I was really starting to question a lot of things regarding myself and the purpose of this life.
This song is really about coming into terms with all parts of life, the good and bad, and being content with the life you've lived by the time it's over. Life isn't supposed to be perfect. It's more of a experience you have to go thru to learn from," said Kiyomi.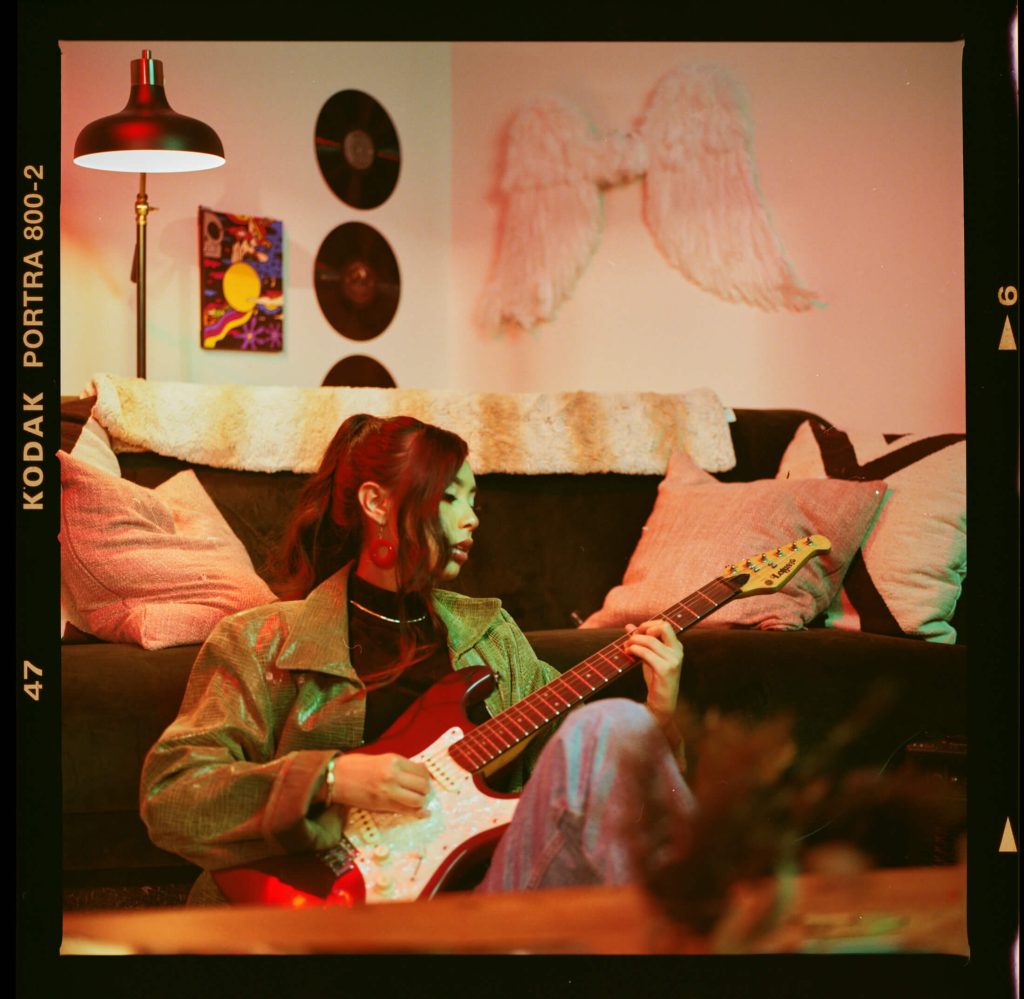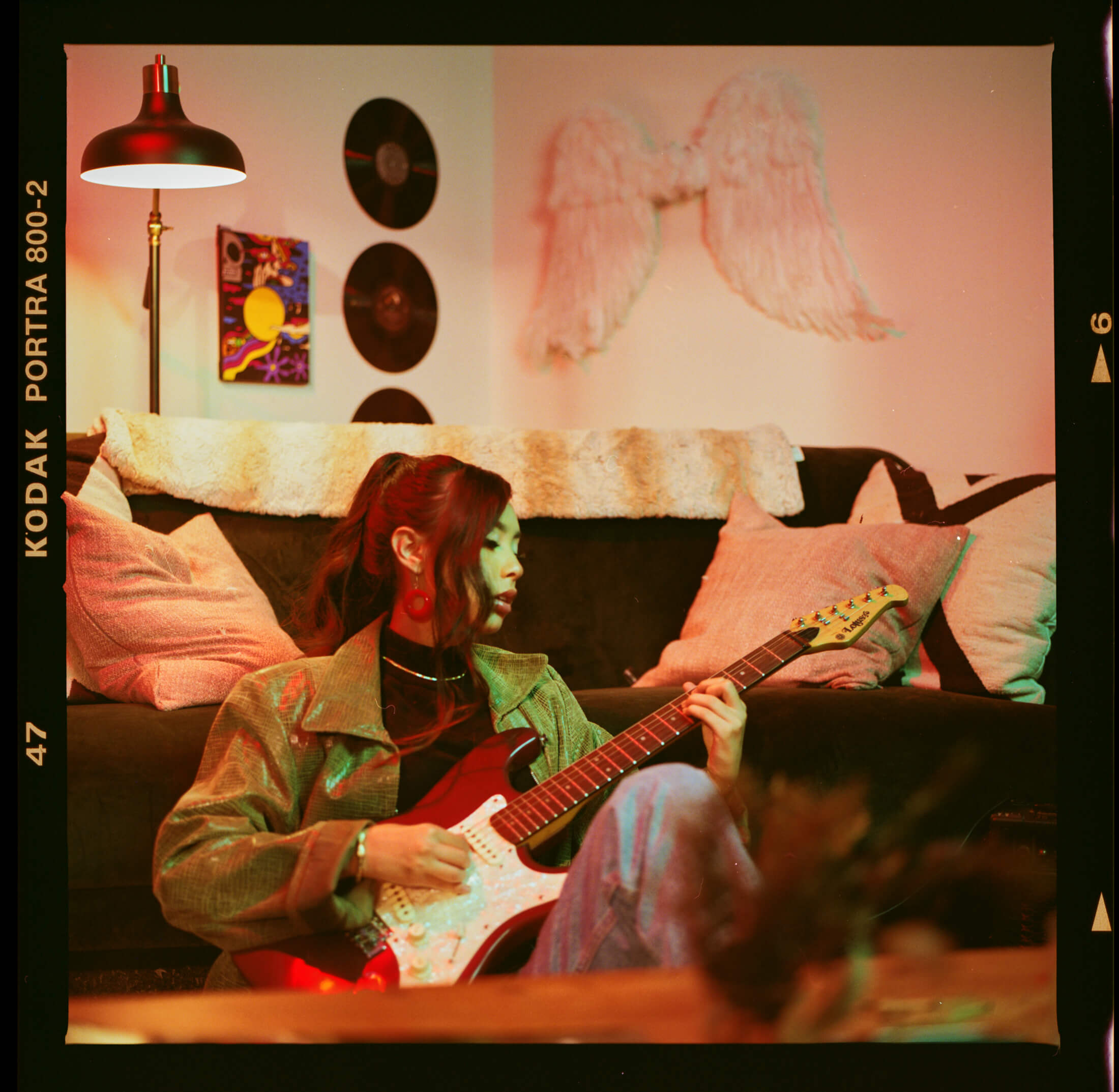 ABOUT KIYOMI:
When it comes to the music scene, Bay Area born and raised singer/songwriter KIYOMI is what people call a breath of fresh air. She developed a strong love for music in her youth, singing and dancing was part of her daily routine. At 17 years old, she uploaded her first piece of music which was a cover to SZA's, The Weekend. It received countless words of gratitude and from that moment on, it motivated her to continue pursuing music not only as a hobby, but a career. Fast forward a few months later, and her first project Solara Sunsets was distributed. The 5 song EP landed her numerous shows alongside other local up and coming musicians in the San Francisco Bay Area. At only 18 years old, she managed to rack up nearly 1 million plays across all digital streaming platforms, which has caught the attention of local music label/distribution company EMPIRE, CREATE and others to name a few.
Over time, KIYOMI realized that her passion for music was not merely because of her love for it but it was a pure form of self expression. At the moment, her favorite artists and inspiration for her melodic sounds are: DaniLeigh, Summer Walker, Jhene Aiko, HER, Brent Faiyaz, Rexxxliferaj, Kehlani, and everything else in between.
Stay in touch with her rise by following KIYOMI on Instagram. Watch her full interview on The Lunch Table with Nico Blitz below:
New music from your favorite Bay Area producer/rapper P-Lo for the car and the dance floor. Walk in and listen here:
Music Video Directed by Kiko Valle & Arthur "Cal-A" Alcantar
Producer: Arthur "Cal-A" Alcantar
P-Lo said on his instagram that he will be dropping a capsule soon in honor of the new song which include a Crocs P-Lo Jibbitz Pack: