Saweetie graces another magazine cover and this time with Teen Vogue. She talks a lot about her humble beginnings, but readers get a deeper look at her family life. Being tri-racial, Saweetie reflects on her Black and Filipino ancestry and voicing out how she feels about the current happenings in the community. Of course, they catch up with her since lock down and how she used the time to reflect. Lastly, Saweetie talks about what's coming on the horizon for her career, but also how she plans to continue using her platform in moving movements forward.
It was cool to know more about young Saweetie. Teen Vogue talked about her going back and forth between South Sacramento and the Bay Area living with her mom and dad separately. As someone from Elk Grove, I could relate to what Saweetie said, "It's a middle-class neighborhood, but the 'hood is right there," she says. "You never know who's gonna be rolling by." Sometimes you're no longer phased by some things you see. We also get a look at Saweetie's athletic career being named female athlete of the year for participating in football, track and field, and volleyball at Monterey Trail High School. Growing up with lots of family, Saweetie was taught various values that she carries until now. Education was a priority for Saweetie's Filipino-Chinese mother and on her father's side faith was the priority.
"Saweetie's mother would make her rewrite homework assignments if she thought the penmanship was sloppy. 'She wanted straight A's. Her disciplining me at a young age got me into the habit of achieving high goals.'

With a large Black family of seven uncles, two aunties, and — to incorporate some Bay Area slang here — 'hella' children, Saweetie was used to cookouts and roast sessions. Her grandparents were pastors, so she grew up in the Apostolic Christian church, though she practices spirituality now."

Teen Vogue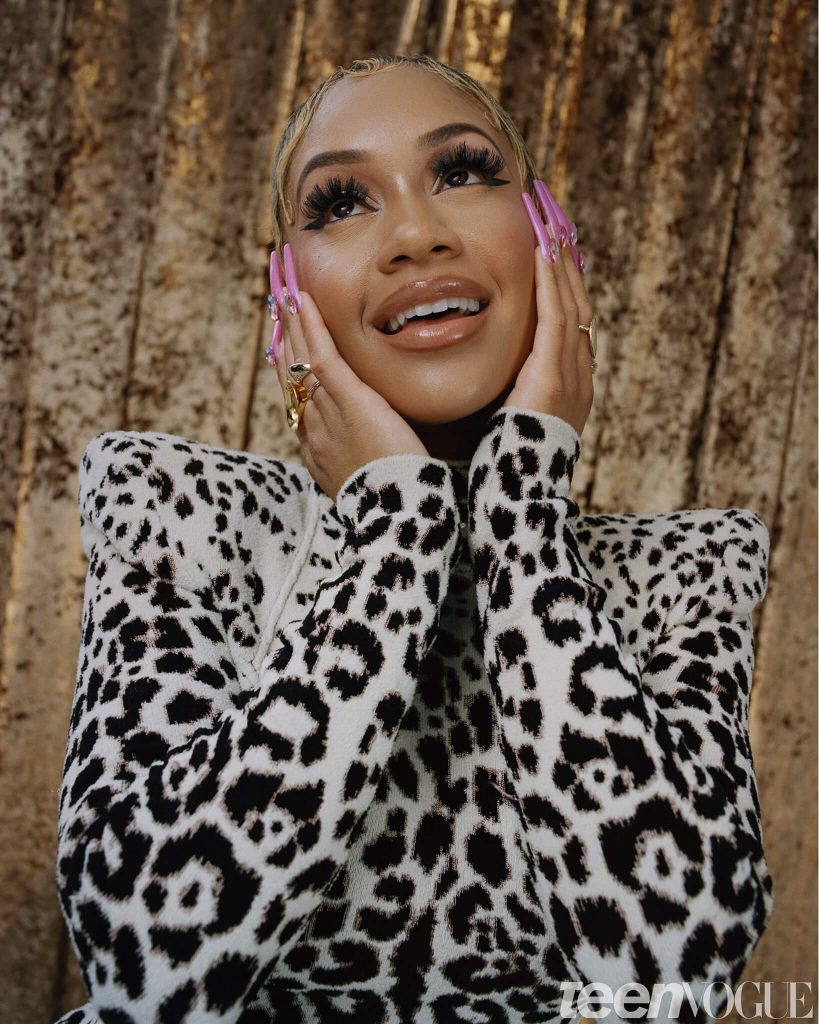 With values of hard-work, perseverance, and the importance of family instilled in Saweetie, she's destined for great things from the beginning. Both sides brought the musical aspect and love for food to her life as she had the best of both worlds with Filipino and soul food. Her dad's side would have the soul food and the sounds of Earth, Wind & Fire, the O'Jays, The Delfonics, and Mtume. Over at her mom's Saweetie indulges on sinigang and pancit while not forgetting to her house slippers ("Tsinelas") at the door and taking over the Magic Mic. There's always one.
Coming out of staying home for over a year, Saweetie is setting new goals and taking more control of her career. With the upcoming release of her debut album, Pretty B*tch Music, led by the single Fast (Motion) she's almost back to her fast-paced life, but self-reflection is still evident in her work.
The album is inspired by "car rap Saweetie" and the title is a nod to Tupac's THUG LIFE with "Pretty" being more than face value, and the B-word stands for boss, independent, tough, CEO, and hyphy for the Bay Area. Pretty B*tch Music will allow her to tell her truths. We were only seeing 'icy girl', but how much do we know about the girl under the blonde wig? She explains how there was a period where she went from only wanting to write a hit, but now she's more confident in knowing she can make hits.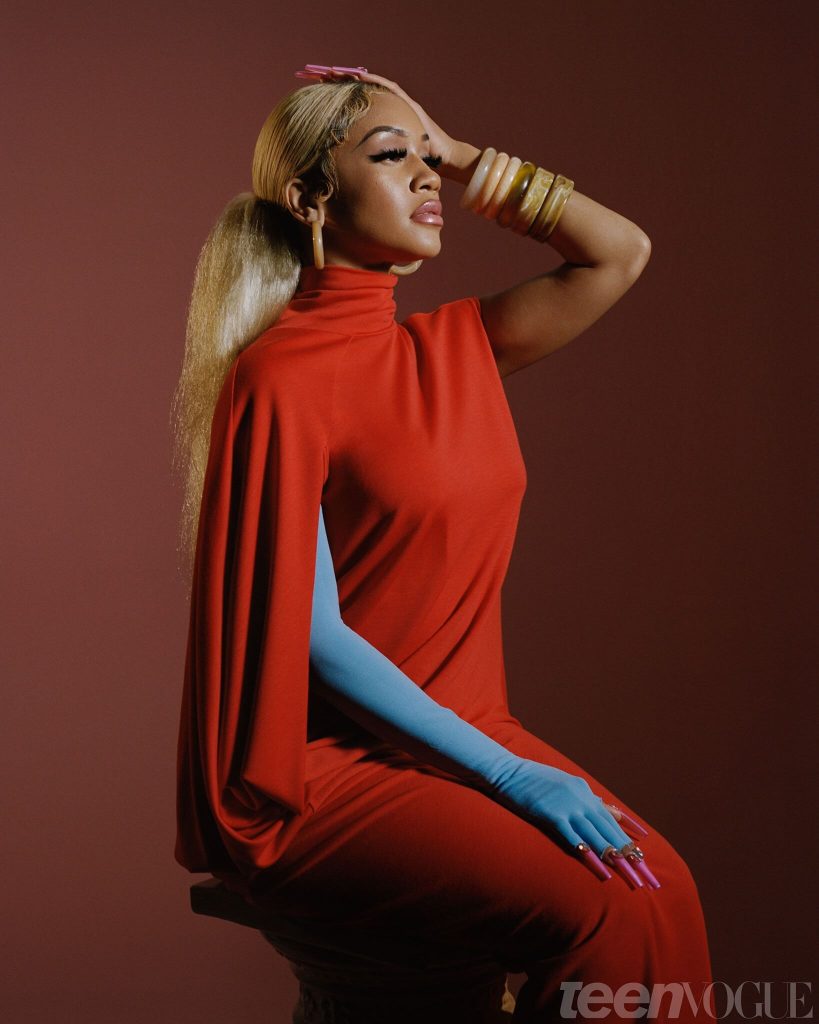 Looking foward, Saweetie is more than an artist. She's an entrepreneur and someone who wants to make a difference in her community. As she talked about the Black Lives Matter movement, and anti-Asian hate crimes happening, Saweetie felt it from both sides as the feature puts it. "I felt helpless," she says. "No amount of money can bring back these lives or can Band-Aid the bruises, pains, and scars a lot of these families experience." Saweetie has donated to various organization, but also started her won nonprofit with her grandmother called, the Icy Baby Foundation. She thinks back to a question her mom would ask her growing up, "Where's your heart?" Her heart is maintaining her authenticity and being a boss.
She's partnered with brands from food delivery services to cosmetics to fashion and accessories that makes her icy empire. However, Saweetie also has her eyes set on also teaching a course on social media marketing at her alma mater USC. We all can learn from her huge social media presence. Everything seems to be falling in place for Saweetie and she's only scratching the surface. As she enters a new chapter in her career and in life, she also wants to focus on being a good person and help people while being a pretty ass b*tch.
Photo Credits: Teen Vogue Facebook