Thuy and Rini connect for the Vietnamese and Filipino collaboration we all needed! "Trust" is a catchy R&B song that has last song syndrome written all over it. The music video casts cute couples, most notably Thuy's parents, sharing their story with viewers.
Thuy took to YouTube to share a message about the song: "trust is something u build with another person. u spend time growing and learning each other, and somewhere along the way, the goal is to become two pieces of a greater whole. through the journey of love and relationship building, u find pieces of urself in others and the commonalities u share. "trust" is about finding yourself in another person. It's about knowing their flaws, and helping them work through them with love because they are helping you do the same."
Watch the music video below.
If you don't know who thuy is yet, it's time to get familiar. The rising R&B singer/songwriter has amassed over 28 million streams on her debut EP "i hope you see this" and has over 2.2 million monthly streams on Spotify alone. Her new track "inhibitions" has j released in March, and this time she teamed up with one of our fave hitmakers and vibe curators, P-Lo.
"'inhibitions' is a fun and playful song letting someone know that they are the only one who does it for them." says thuy. "There may be a lot of people or interests who come at me and take their shot but at the end of the day those other people can't do it like them. So they are the only one you want to give your attention to."
This track will be featured in her deluxe version of her EP "i hope you see this," slated for release this Spring 2022. She's also headed out on Tour this May and will be hitting the stage at the 2022 Outside Lands Festival. Check out the "inhibitions" Music video below featuring some familiar faces like the Next Kidz, Johnny Maxwell, and Nico Blitz below.
Make sure to stream the new track here and get familiar with thuy's music below.
About thuy:
The vibrant R&B artist of Vietnamese descent is determined to stand out in the world of pop music. She grew up surrounded by music and at the age of 9, knew she wanted to be a pop star. However, with no exemplars to look up to who looked like her, thuy traded her musical hopes for a career in medicine. After a few lacklustre years in the medical field followed by a chance visit to a studio, thuy finally saw what a professional career in music could look like.

Since then, the now Los Angeles-based artist has released several records showcasing her angelic vocals, skilful songwriting, and modern R&B stylings. Having amassed over 85 million global streams across her catalogue and garnered support from premier international publications including Billboard, Paper and Harper's Bazaar, Thuy proves that her celestial voice and knack for earworm melodies are here to stay.

Currently, her Top 10 Streaming Markets worldwide include Indonesia, Philippines, Thailand, Malaysia, Singapore and Taiwan.
One of the chillest music festivals in Sacramento is back after a 2-year break. With a new location and extended dates, Sol Blume 2022 is ready to come out and bloom in Sacramento this spring. With headliners Jorja Smith, PARTYNEXTDOOR, Jhené Aiko, and Summer Walker all ready to take the stage April 30-May 1st, it's a show you don't want to miss.
Also part of the Saturday line up is Fil-Am artist, Yeek. He follows in the footsteps of Filipino artists joining the festival like Fil-Australian Jess Connelly back in 2019. Originally from New Jersey, but Yeek calls South Florida home, Yeek has been taking his music on tour. The Yeek Tour was a 4-date tour around the U.S. Last year, he released his 10-track album, Valencia, which focuses on relationships and family. His music is powered by the community for the community.
Valencia Tracklisting:
1. Lumbago
2. Overthinking
3. 3000 Miles (Baby, Baby)
4. Back N Forth
5. M.H
6. ETA
7. Valencia
8. This Time
9. Watch Me
10. Dirty Pillow
Enjoy good music, food, and vibes at Sol Blume. Grab your tickets starting Monday, January 31st at 10am on solblume.com.
Cover Photo Credit: Sol Blume Twitter
It's obvious that when you put these three together in a room, it's going to be magical. Jesse Barrera, Jeremy Passion, and Gabe Bondoc just released a new R&B/Soul track, "Obvious," along with a music video starring dancers Ellen Kim and Devyck Bull. The smooth and silky track reflects the cinematography and choreography for their music video directed by Charles Guinto.
The track talks about an obvious love that runs deep and is ready to take that next step in life. The trio brings a sonically pleasing melody and a catchy chorus to the song, which can easily be placed on repeat. You can now stream "Obvious" on all major streaming platforms.
Cover Photo Courtesy of Jesse Barrera Instagram
Multi-Platinum Star Khalid just dropped his latest single, "Present." The romantic R&B ballad is a track off his upcoming mixtape Scenic Drive. The track is inspired by the music Khalid grew up with. Khalid's Mom raised him on R&B and he has mentioned that the harmonies and melodies that influenced him growing up will always be part of his music.
"Present is just the beginning and I love that it has a dual meaning. It feels good to be more 'present' after such a trying year in the pandemic and it's also a 'present' for my fans that have been with me every step of the way."

-Khalid
"Present" captures the warm, soothing feeling of wanting to be constantly together with your loved one. His Scenic Drive mixtape is slated for release on December 3rd, 2021. The highly anticipated mixtape arrives as a companion piece to his 2018 Sun City EP. For now, you can stream "Present" worldwide on all digital music platforms.
Step by into the R&B sound with Fil-Australian artist Jess Connelly's latest track, Over You. This pop/soul/R&B artist is bring back those 90s vibes back with a modern smooth pop twist. She's also released a visualizer to accompany the track. Sit back and groove along with Over You.
Cover Photo Credit: Jess Connelly Twitter
It's a vibe with Jay R's newest song Hinay. You can say it gives off Silk Sonic similarities, but in Tagalog. As the Philippines King of R&B, Jay R hits the mood with his vocals in creating a genuine R&B song. Hinay was written and produced by Thyro Alfaro. It's available to stream on all music platforms.
Cover Photo Credit: Jay R Facebook
From the get-go, newcomer Ashley Mehta delivers a fresh pop track with Feels Like That. Coming from the Bay Area, Ashley stylistically approaches her sound with her culture in mind. As her roots are from both Filipino and Indian backgrounds, Ashley showcases her presence with pride in her cultures. The track grabs your attention with a smooth intro that builds up to a catchy chorus. Plus the song has a beat that will have you dancing along from beginning to end.
Sometimes in relationships, people move in different directions. Ashley says that the intention behind the song was to showcase constant surprises. Feels Like That goes from a piano that never comes back to vocals landing on a solid 808; Listeners think the track is going one way until that beat drops. High energy is kept with the melodic switch ups both vocally and throughout the production.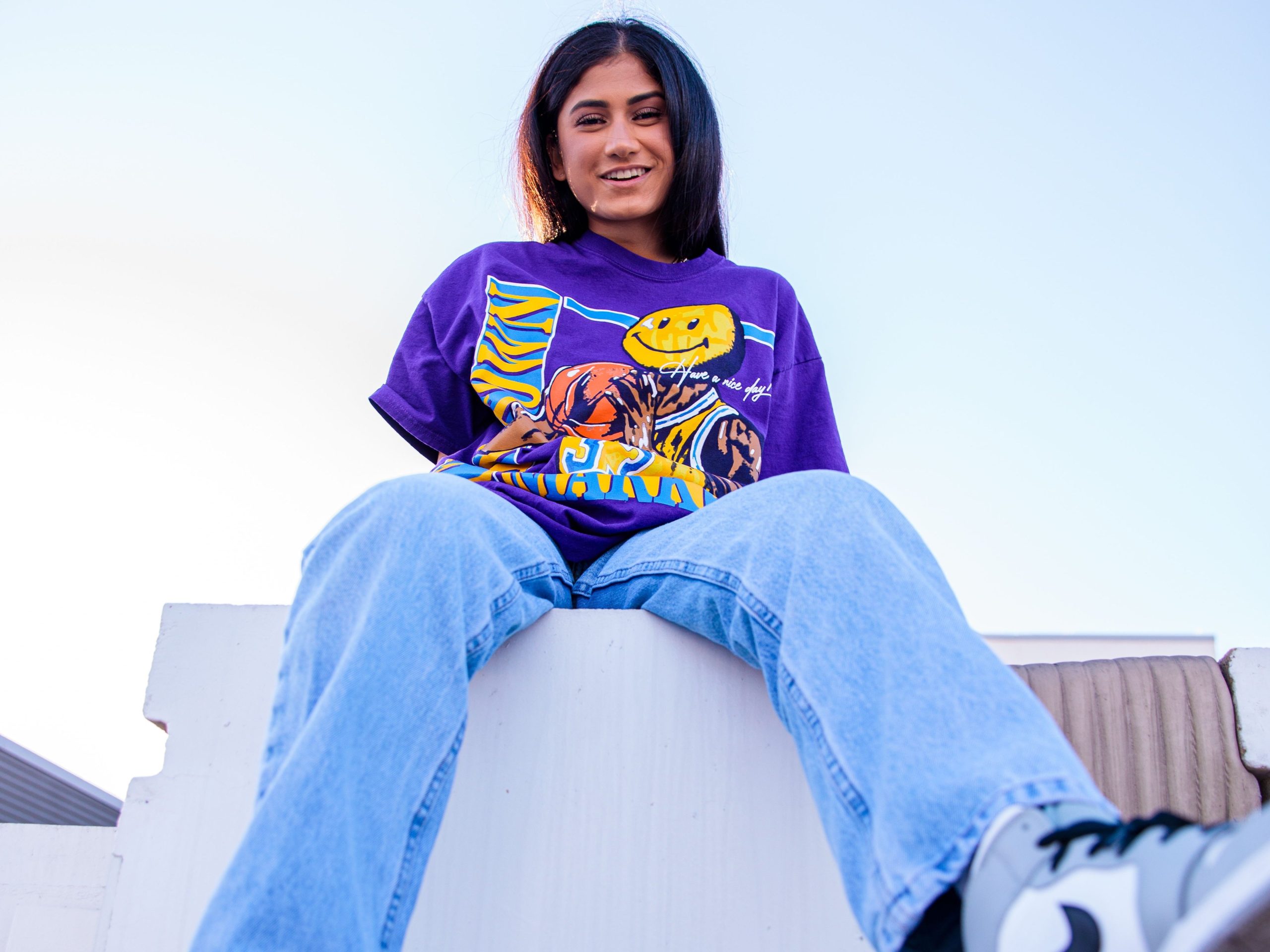 A Bay Area native, Ashley melds pop, R&B, hip hop and electronic music creating an ebullient, yet unique sound. With just her acoustic guitar and drive for music, Ashley set her music career in motion by singing medleys and covers at different venues, ranging from high school events to local coffee shops. Beginning her freshman year of college, she shifted her focus to original music. She released her first single in 2017 with Feelings For U. As she continues to release new music, Ashley continues to radiate the same positive energy kept throughout her sound.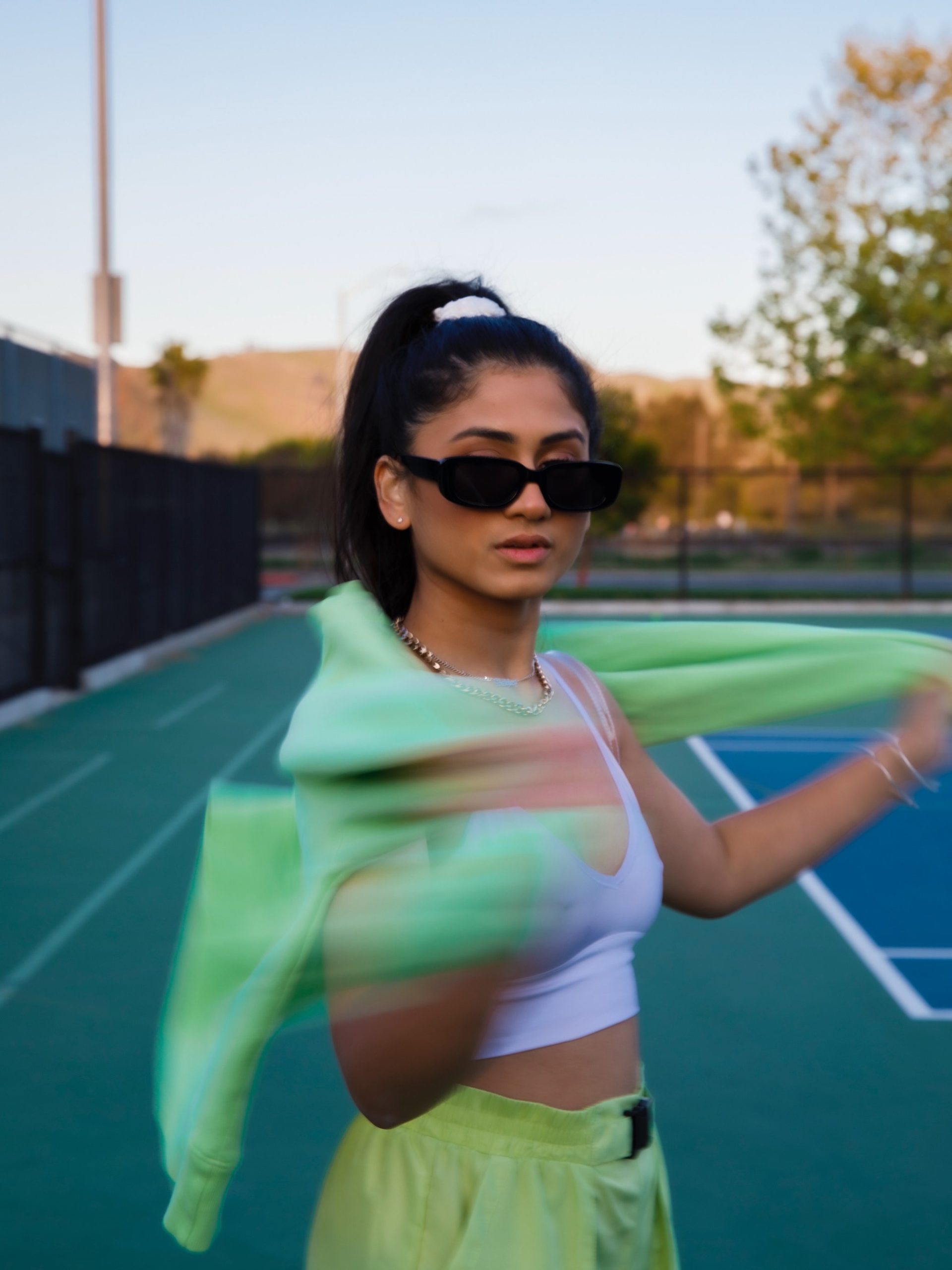 All Photos Courtesy of Ashley Mehta
R&B is definitely not dead. Singer and Youtuber, Vedo is giving us the R&B sound we've been missing for a while now. Vedo was a contestant on The Voice Season 4 under Team Usher. Usher baby! Although he made it to the Top 12, he was eventually eliminated. That didn't stop him from using the momentum from the show to start releasing music. Vedo sits down with Dannieboi for a MYXclusive where he talks about his start on Youtube doing covers to releasing his own music, and the response he's been getting from the Philippines on You Got It.
Vedo never imagined this is where he'd be in at this stage of his career. "It's such a gratifying feeling to know that the music you have in your heart is impacting other people." He tells us more about his early beginnings and where he plans to take his music next.
Vedo started his Youtube channel over a decade ago with covering old school songs
R&B was the vibe in the early 2000s with artists like Usher, Chris Brown, Mario, and Alycia Keys releasing staple records. Vedo covered these tracks with his own twist by making them into medleys. Now his remakes includes artists like Ella Mai, Rhianna, Zayn, and more artists with a similar vibe.
2. He learned more about the kind of artist he wanted to be while on The Voice
While on Team Usher, he was able to perform in front of over 15 million people. He got to meet the other coaches like Blake Shelton and Adam Levine. Although Vedo enjoyed his time there, it wasn't the big break he thought it would be. When the time to move on from The Voice came, he took all he learned to become independent artist.
3. Vedo's covers started getting recognition from WordStarHipHop that helped him gain a wider audience
Using the momentum from the show, Vedo had a following but he also started making it to WorldStarHipHop. "I started putting out covers in music and the next thing you know, people started sharing it." He shared about going from 10,000 to 30,000 real quick. Now he has 815k subscribers on his channel.
4. You Got It is a track to show support and celebrate women
In the industry or in general, Vedo realizes the lack of support from other genres of music. You Got It was a way for him to celebrate women and help motivate them in a "man's world." He was ultimately inspired by his girlfriend to write the song. People relate to stories in songs that they've experienced personally in life.
5. Vedo draws inspiration to write music just by meeting other people and hearing their stories
He says he's a people person and can spend a few hours at a proper bar just talking with others. "I'm the type of guy to go to the bar is it at the bar to 3 hours man that talks between different people." Vedo hears from different walks of life and agrees that experience is the best teacher. When you take the time to listen, he learns how others overcame their obstacles and hardships.
6. He encourages people to run after their dreams until it happens
His track has been on the charts in the Philippines for a year and it's not going anywhere. Vedo's piece of advice consists of whatever you strive to do, don't stop until it's achieved. Don't walk but run towards a dream, it's not going to just come. Certain opportunities only come once in a lifetime and it could never be the right time, but get out there and take it.
Vedo looks forward to the day when he can visit the Philippines and return the love. Besides continuing his music, he's looking to venture into different areas of the industry like acting and promotions. For now, he has an album on the way and expect to see more of him on-screen.
Vedo grew up in Benton Harbor, Michigan and discovered his talent for singing at age 9. He is now based out in Atlanta and began his career performing at open mic nights. Vedo joined The Voice Season 4 in 2013. His musical style is similar to the smooth R&B sound of his The Voice coach, Usher.
After his Top 12 finish, he signed with indie label Platinum Power Moves and recorded his debut LP, 93. It saw release in 2015. The following year, Vedo issued the State of Mind EP before releasing his second full-length, From Now On, in 2017. He returned with another album in 2019 that featured the popular streaming track "Let's Get Married." Vedo's fourth album, For You, has the charting hit, "You Got It."
Cover Photo Credit: Vedo Facebook
Yeek a multitalented artist, filmmaker, and musician originally from New Jersey, but calls South Florida home. Now LA-based, he still looks to bring the southwest flavor to the West Coast. With an imaginative sound and influences from 90s culture, the album, Valencia pulls out all the stops.
First off, the track MH passes the SoundCloud vibe check. The contemporary R&B track with the catchy line will have you hooked:
Te extrano quando te vas no
She hit me with mahal kita
According to The Parté.com, the album looks at topics like relationships and family. There's the Filipino influence in his lyrics which blends so easily in the song. However, you also hear it in his sound. We know Filipinos love their ballads, but with that comes the love for R&B. Yeek gravitated towards this sound because of the karaoke family parties that blasted classic R&B records. "R&B music is a deeply-rooted part of Filipino-American culture."
A creative of his own from mixing, to producing, and mastering music himself, Yeek a one stop shop artist. However collaboration is still important to Yeek whether working with other artists or taking inspiration from places he traveled. Last year, he worked with London-based artist Bakar. Eager to put out music, in a recent Complex Interview he talked about not wanting to wait and rely on others to produce final cuts. So he that's how he became his own producer, mixer, and director. The accompanying short film for the album, h.a.w.a.i.i. is a self reflection of his hopeful younger days.
Also, Yeek talks about being a Filipino-American living in South Florida. Going from a community with a heavy Filipino population to being the only Asian in Naples, Florida was a culture shock.
"I was the only Filipino-American in my school. Anywhere I went in the whole town, I felt like I was the only Asian. It was crazy moving from Jersey where there were a lot, it was a big transition. I moved when I was nine or ten."
But Yeek still calls Florida home and he's ready to put it on the map. Check out the rest of the tracks on Valencia below!
Valencia Tracklisting:
1. Lumbago
2. Overthinking
3. 3000 Miles (Baby, Baby)
4. Back N Forth
5. M.H
6. ETA
7. Valencia
8. This Time
9. Watch Me
10. Dirty Pillow
All we can say is this Mamacita track by Russ Coson is a vibe! We can't help but do a little two-step when we first heard it. Russ says the song is about "letting your Mamacita know how much you love her."
Here's a fun fact about the music video:
The King and Queen of R&B, Jay R and KYLA team up for another collaboration and this time for the song, Undeniable. It's time to get all up in our feels and enjoy this smooth track.
Download and stream here