Recipe For Change is a special conversation about the AAPI culture with their allies joining together to bring change. According to USA Today, Recipe for Change premiered on the Jubilee YouTube channel. It brings together celebrities, chefs, activists and allies to pay tribute to Asian and Pacific Islander culture and discuss the challenges faced by the community, including an uptick in acts of violence. The special is produced by LeBron James' SpringHill Company.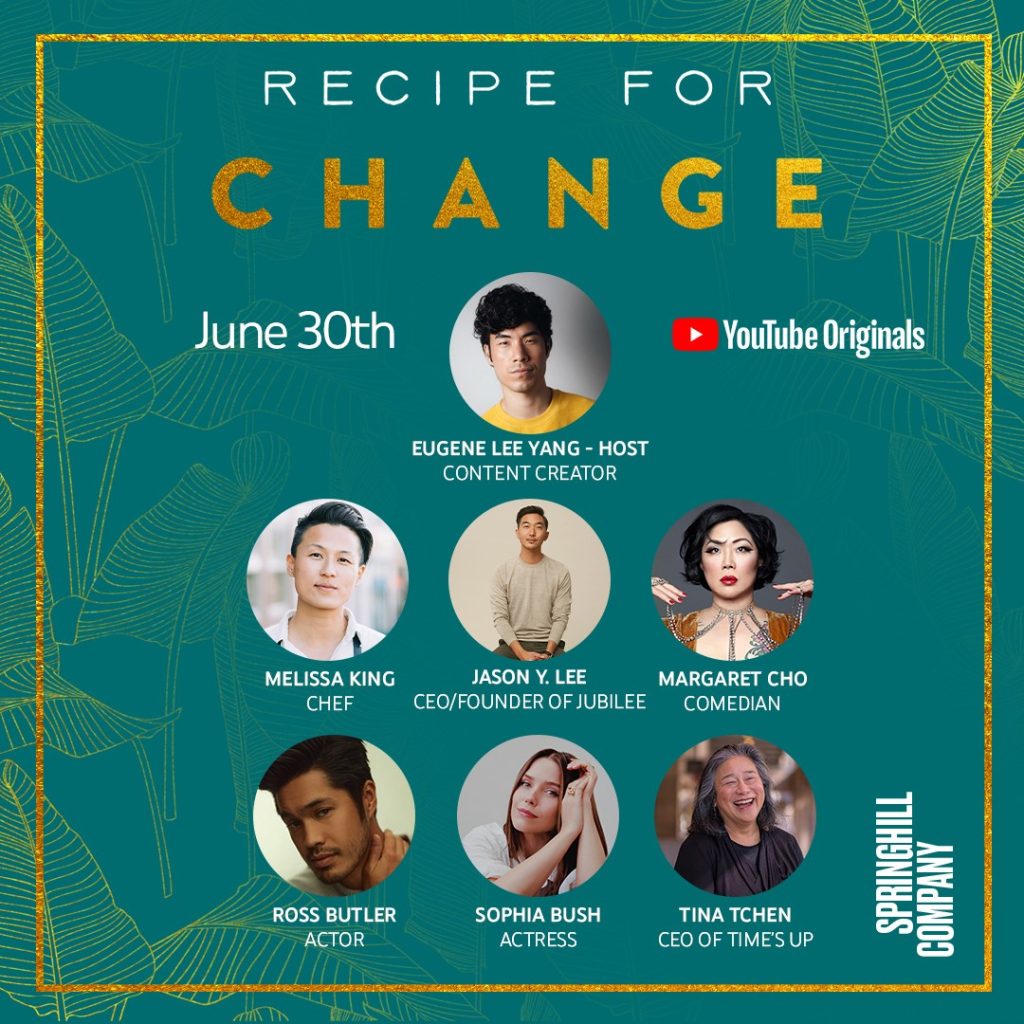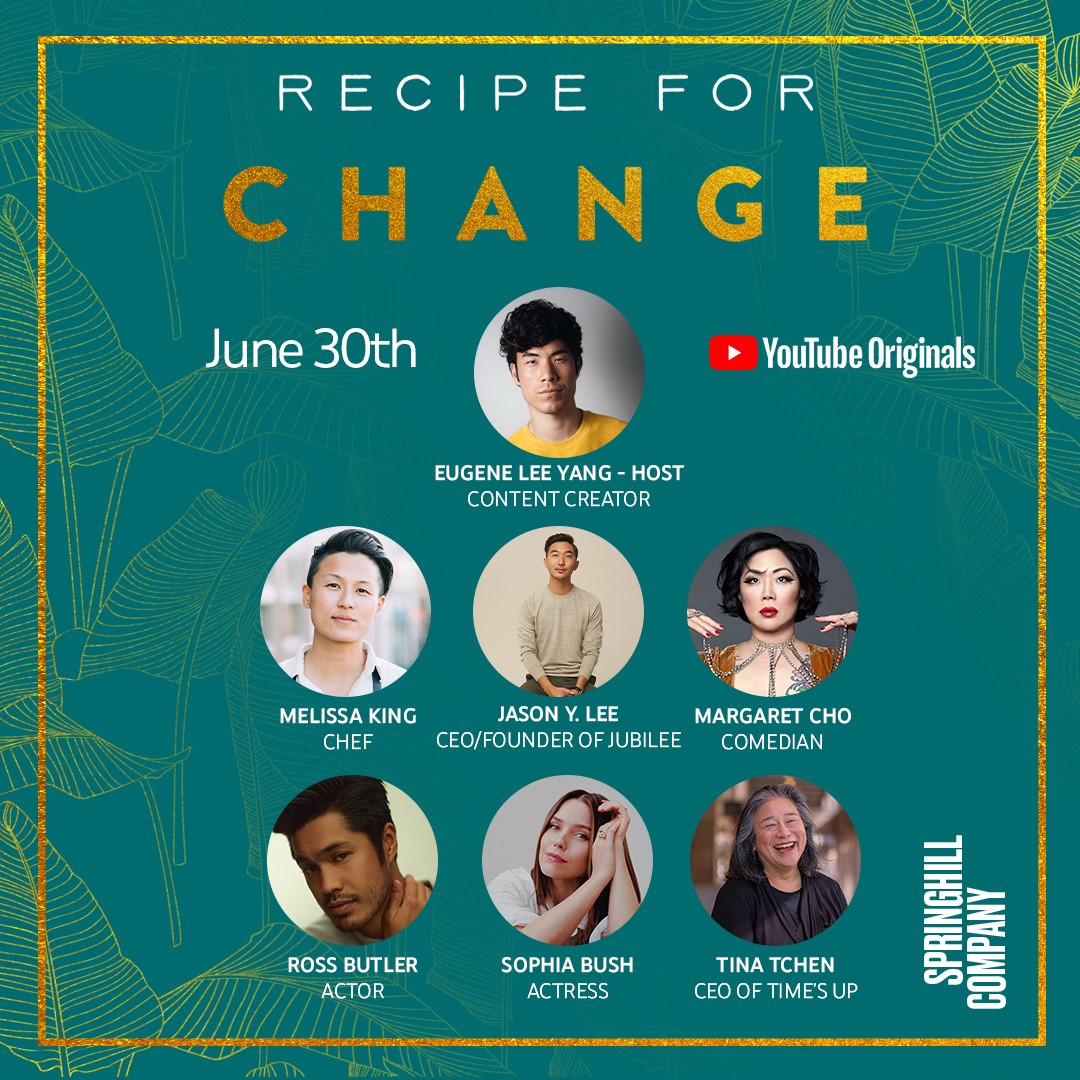 Food is an important aspect in the AAPI culture where stories are shared. The star-studded dinners include conversations from figure skater Michelle Kwan, comedian Hasan Minhaj and filmmaker Eugene Lee Yang have teamed up with chefs Jet Tila, Alvin Cailan and Melissa King to host a dinner for comic Margaret Cho. Also joining the dinner table is author Jay Shetty, actors Auli'i Cravalho, BD Wong, Sophia Bush, Asia Jackson, Simu Liu Ross Butler and Brandon Flynn; journalist Lisa Ling; gymnast Katelyn Ohashi; civil rights activist Amanda Nguyen; president and CEO of Time's Up Now Tina Tchen; and Jubilee Media founder Jason Y. Lee.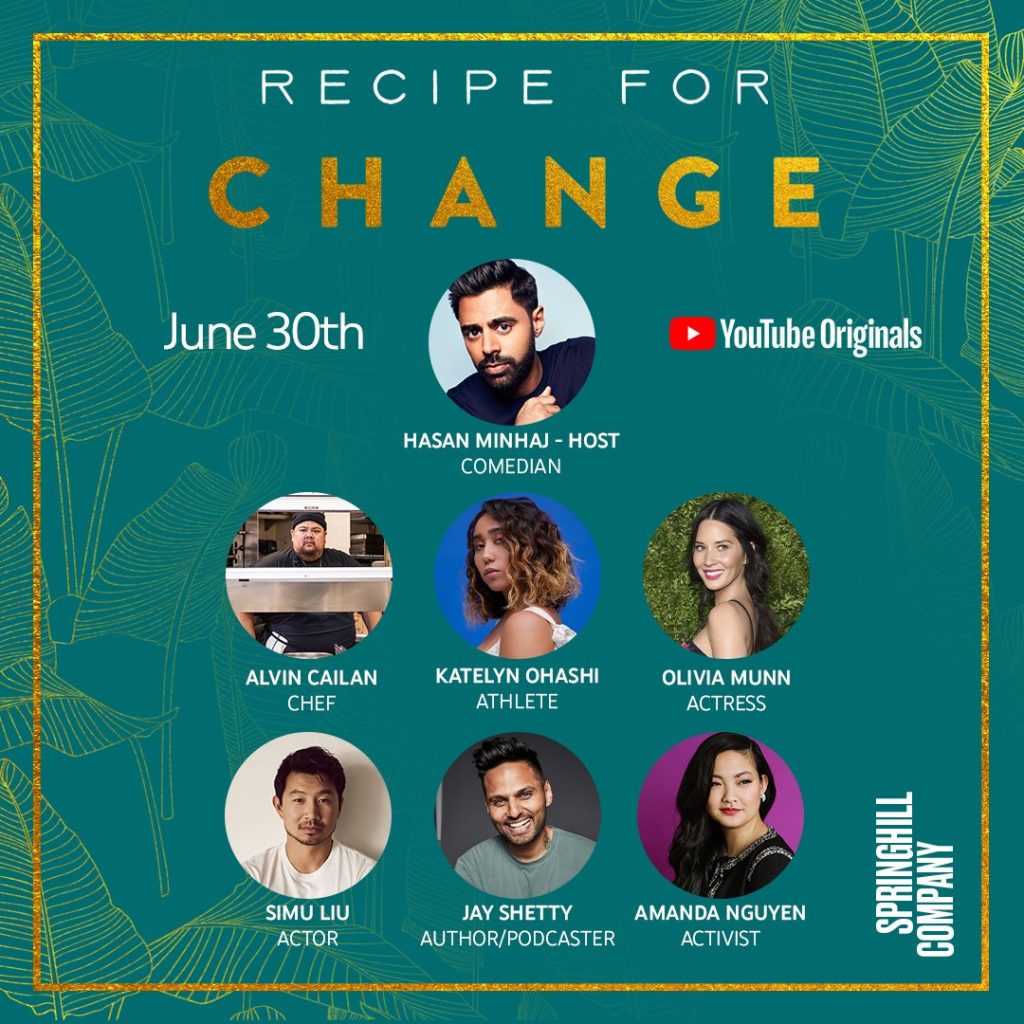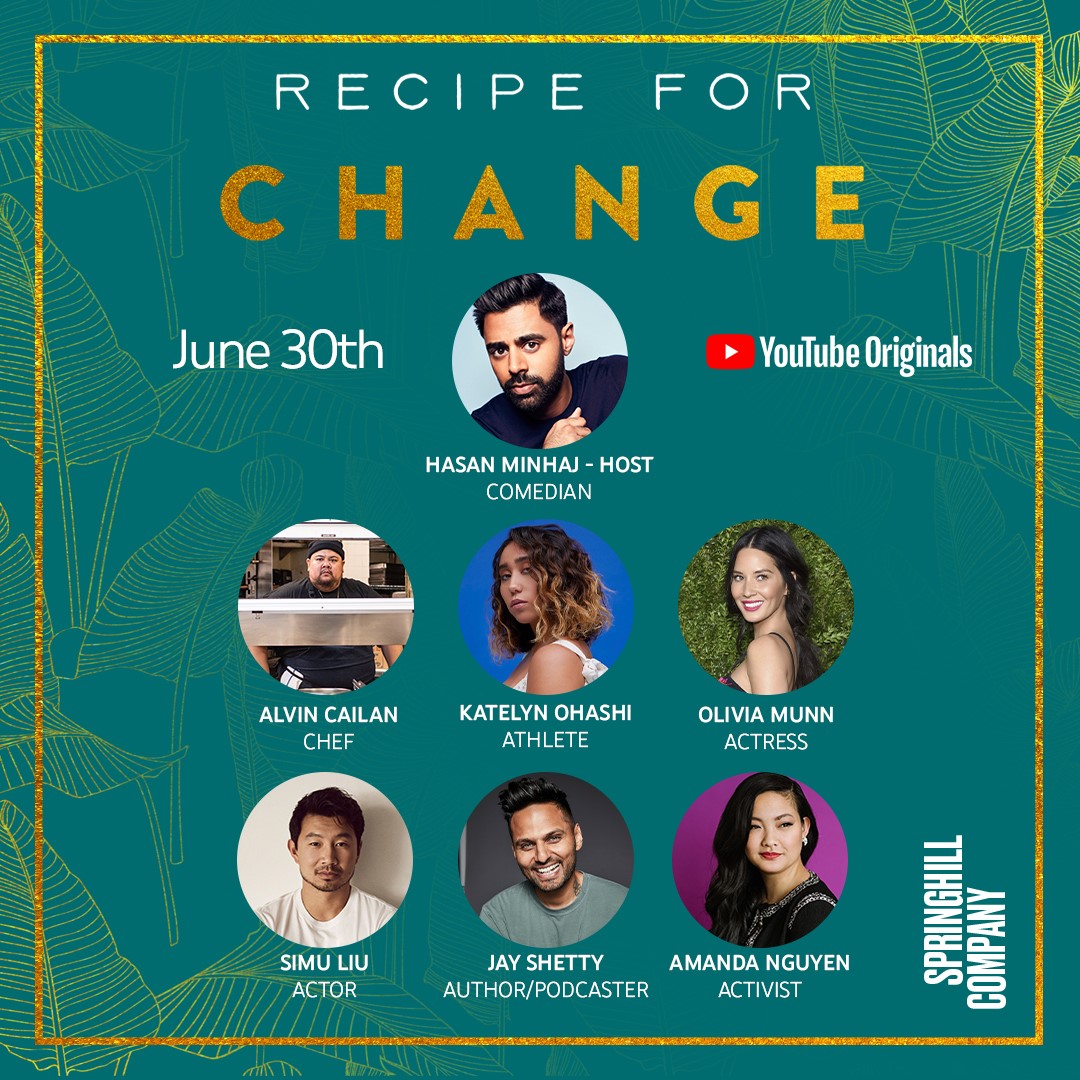 Cover Photo Credit: Springhill Company Facebook
Celebrate the release of "To All the Boys: Always and Forever" with "Character Media!" The cast of the popular Netflix film series, including Lana Condor, Ross Butler and Jenny Han, sat down to discuss the last film, the cast's incredible chemistry and the bittersweet goodbyes they have for their beloved characters.
Find out what the "To All the Boys" cast's go-to karaoke songs are and why we all need Ross Butler's cover of "Genie in a Bottle" ASAP!
Asian American representation in media isn't where it should be today. The NBC News interview with the To All the Boys: Always and Forever dive into their Asian American experiences. Lana Condor, Janel Parrish, Anna Cathcart, and Ross Butler recalls growing up in various family dynamics and their relationship with their identities. They also shared who their role models are that showed them representation is possible.
Janel Parrish mentions Lea Salonga as someone she looks up to as a theater fan. She remembers saying, "Oh she looks like me". While Lana and Anna both agreed it was Brenda Song who they admired because "she was on a popular Disney show and looked like us". Her character had nothing to do with her being Asian, but it was more normalized in the show. Ross mentions that Jackie Chan was a big influence especially on Shanghai Noon. It's the first introduction where he saw an "Asian guy in the Wild West being funny"...and something I could culturally attach to.
They talk about how much love they have for their cultures, but also appreciative they are able to share it. The cast also shared their love for the Asian cuisine that in its self is its own story. All of them are huge foodies! They are the role models now in mainstream media for young Asian Americans. The franchise has shown that our story is worth telling.
Catch To All the Boys: Always and Forever streaming now on Netflix!
Cover Photo Credit: To All the Boys: Always and Forever Facebook