As announced on Billboard, "SiriusXM and 88rising, the Asian-focused music and media company, are launching an all-Asian, multi-genre internet radio channel called 88 Rising Radio, that will be available across the U.S.
The 24-hour, seven-day-a-week, commercial-free channel, which will be called 88rising Radio, debuts on Thursday at 12 p.m. EST on SiriusXM's channel 305 on car radios, online streaming and via the SiriusXM app. It will feature a heavy dose of pop music from a variety of Asian countries, including South Korea, Japan, China, the Philippines, Indonesia, Thailand and Vietnam. Artists slated to appear include K-pop stars such as BTS, Blackpink, Twice and Jackson Wang, as well as Filipino pop singer Iñigo Pascual and South Korean DJ Peggy Gou.
88rising Radio will debut with a 24-hour takeover by 88rising artists and Asian talent from around the world. Participating artists will include Yuna, Dumbfoundead, beabadoobee, Phum Viphurit, Japanese Breakfast and Keshi.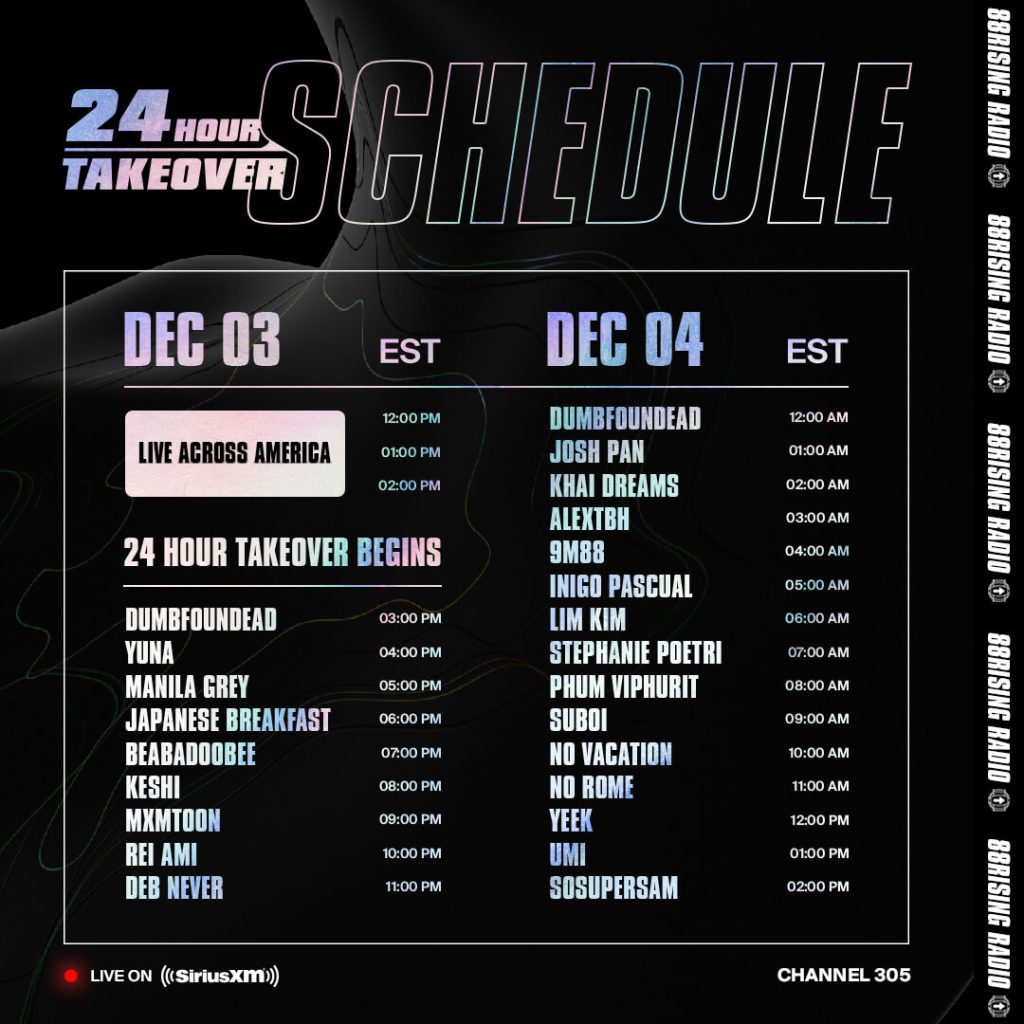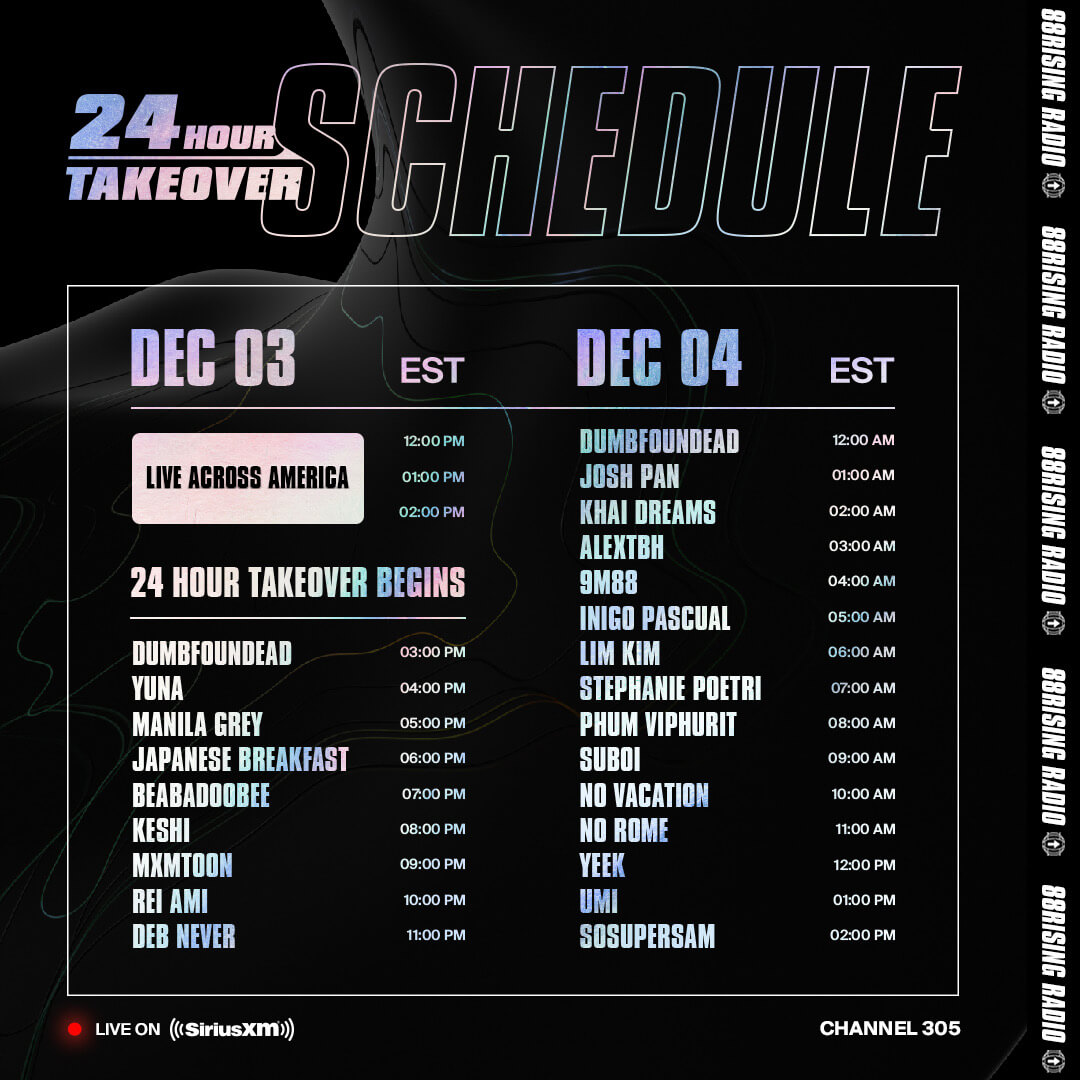 Initial programming will include Dumb Early, hosted by rapper-actor Dumbfoundead, and SOSUPERSOUNDS, hosted by part-Filipino R&B DJ-singer SOSUPERSAM. Early next year Miyashiro will host a weekly global Asian countdown show, TThe Greatest 8."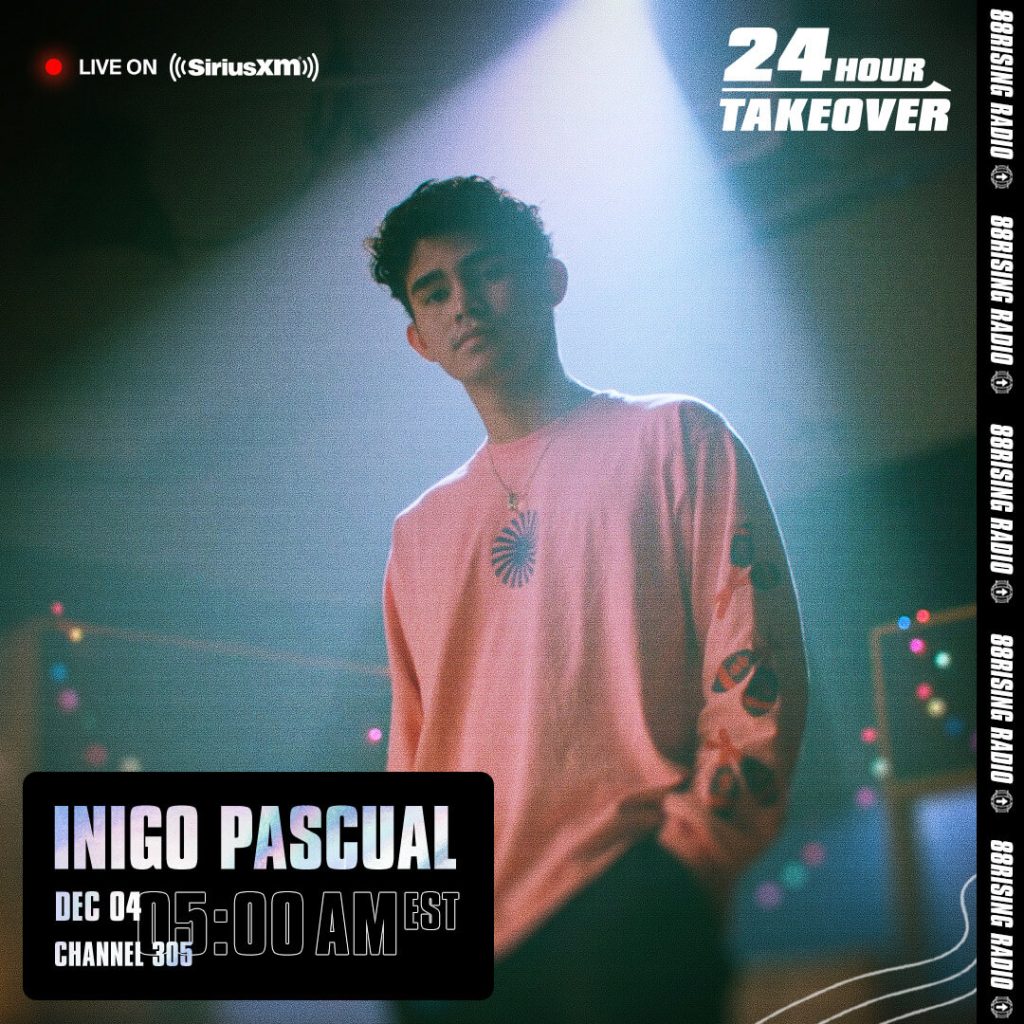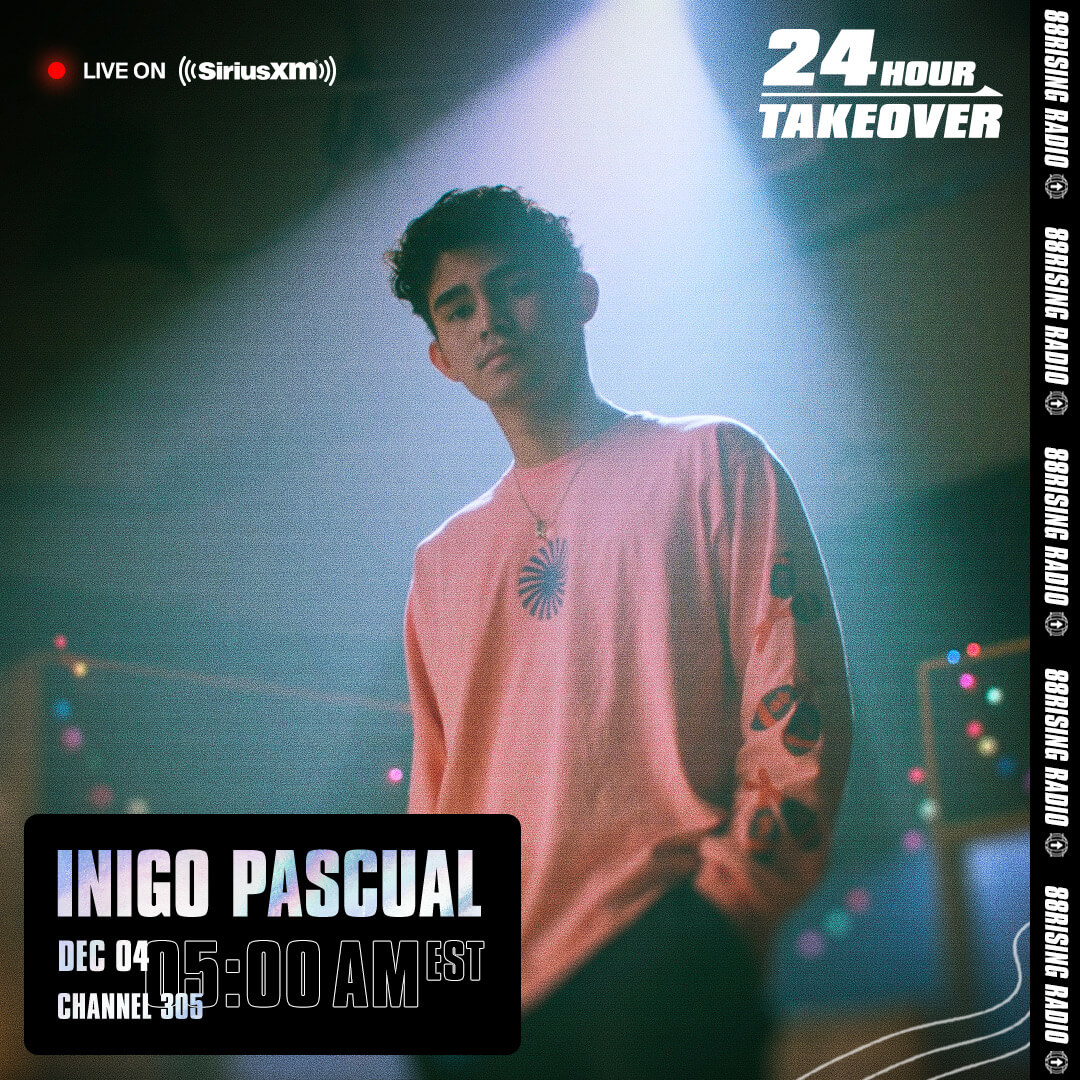 Inigo Pascual, who was recently featured on the 88 Rising Asia Rising Forever Festival will have an hour takeover at 12/3 5A EST, 12/4 5P in Manila.
Pandora, which is owned by SiriusXM, will launch a complementary 88rising Radio station in January to include select tracks and exclusive artist audio messages from the SiriusXM channel.