South by Southwest, stylized as SXSW and colloquially referred to as South By, is an annual international conglomeration of parallel film, interactive media, and music festivals and conferences organized jointly that take place in mid-March in Austin, Texas, United States. It began in 1987 and has continued to grow in both scope and size every year, it is the music industry's biggest and most attended entertainment conference in the world. The festival is known for helping to break artists' careers like Billie Eilish, Kendrick Lamar and Anderson .Paak, who all played several showcases at the festival and conference prior to their mainstream success.
International R&B artist Kiana V was the only one selected from the Philippines to perform and she will co-headline a showcase taking place at the Higher Ground on Wednesday. Kiana is slated to perform 12A-1240A, just as Wednesday night turns into Thursday morning.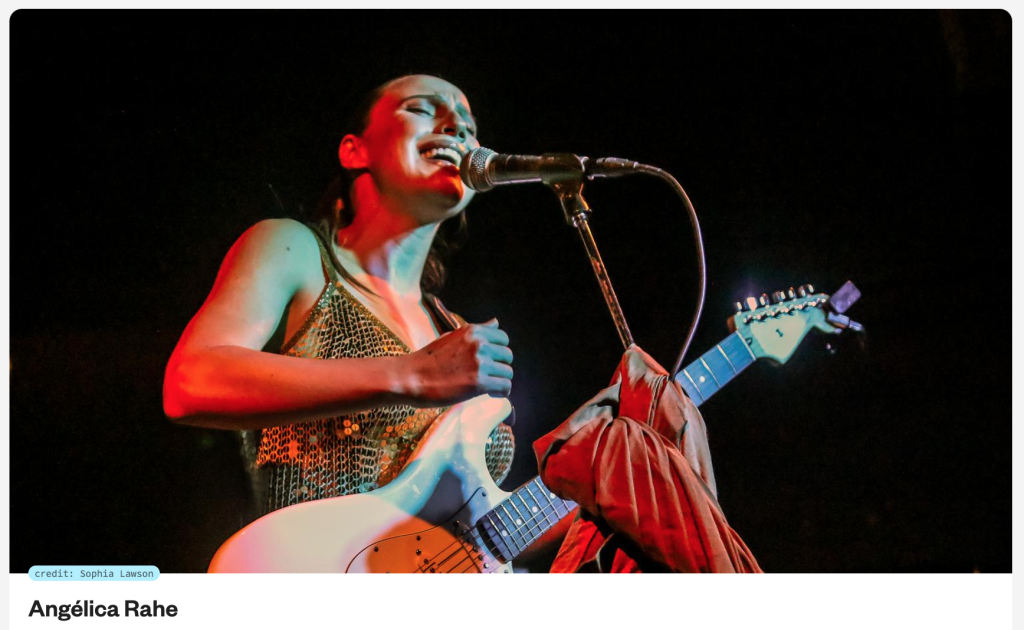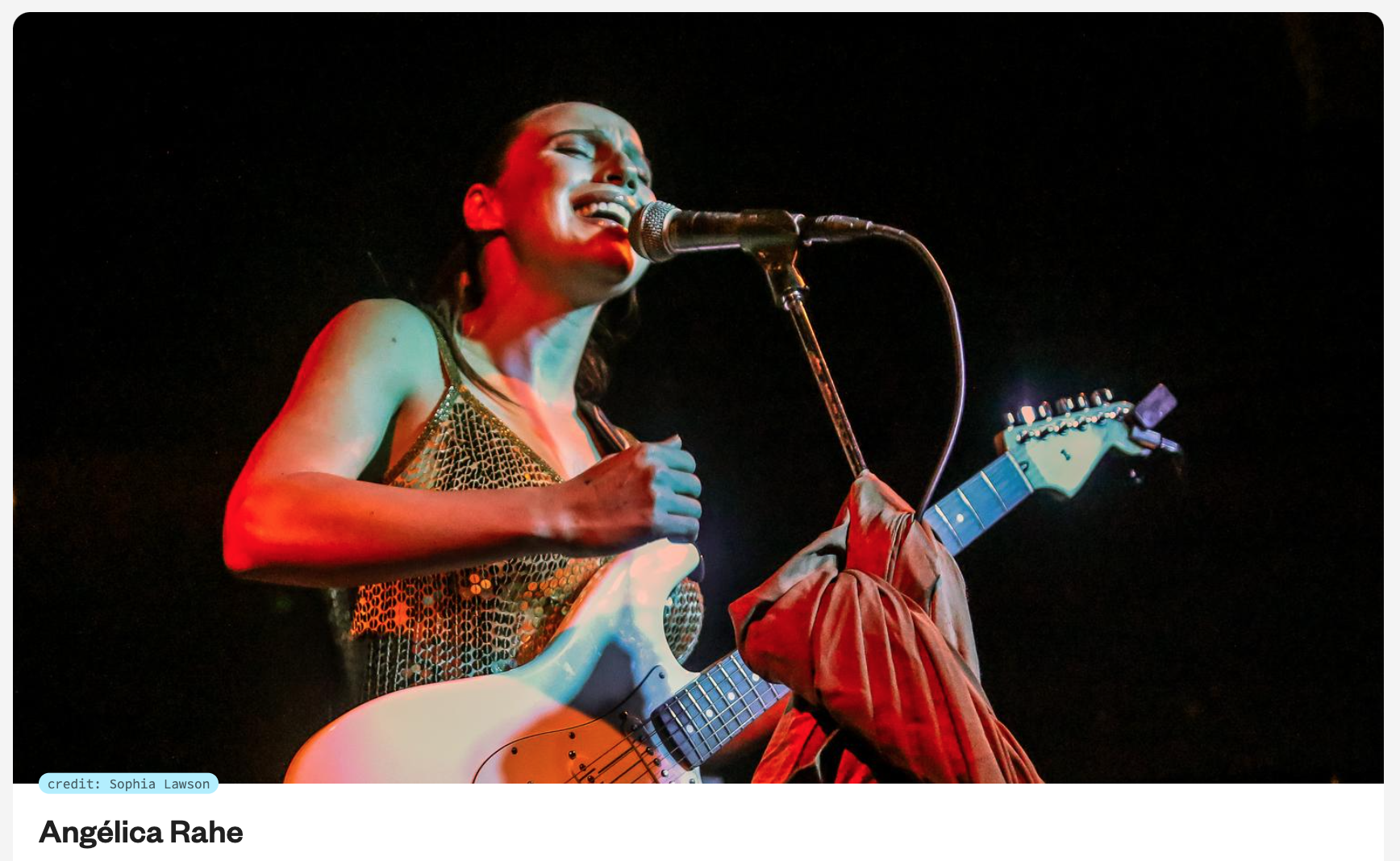 The showcase is free to attend to all SXSW badge holders and also features JBABE (India), Sara King (Dallas), Kayan (India), Amra (Mongolia), MEYY (Belgium) & local Angelica Rahe from Austin. Kiana will perform right before Angelica for forty minutes where you'll hear a mix of her hit singles with new feel-good anthems like the critically acclaimed "Heartbeat on Me."
Kiana V continues to thrive in un-charted territory and you can catch her musical journey on MYX original series, "The Crossover." Future episodes will include Kiana's first time experiences in Austin, Texas during SXSW and Las Vegas, where she will attend the GRAMMYS for the first time. Tickets will go on sale soon for a 4/1 pre-awards show and MYXtape at 24 Oxford in the Virgin Hotels in Vegas alongside Ruby Ibarra and JR Aquino.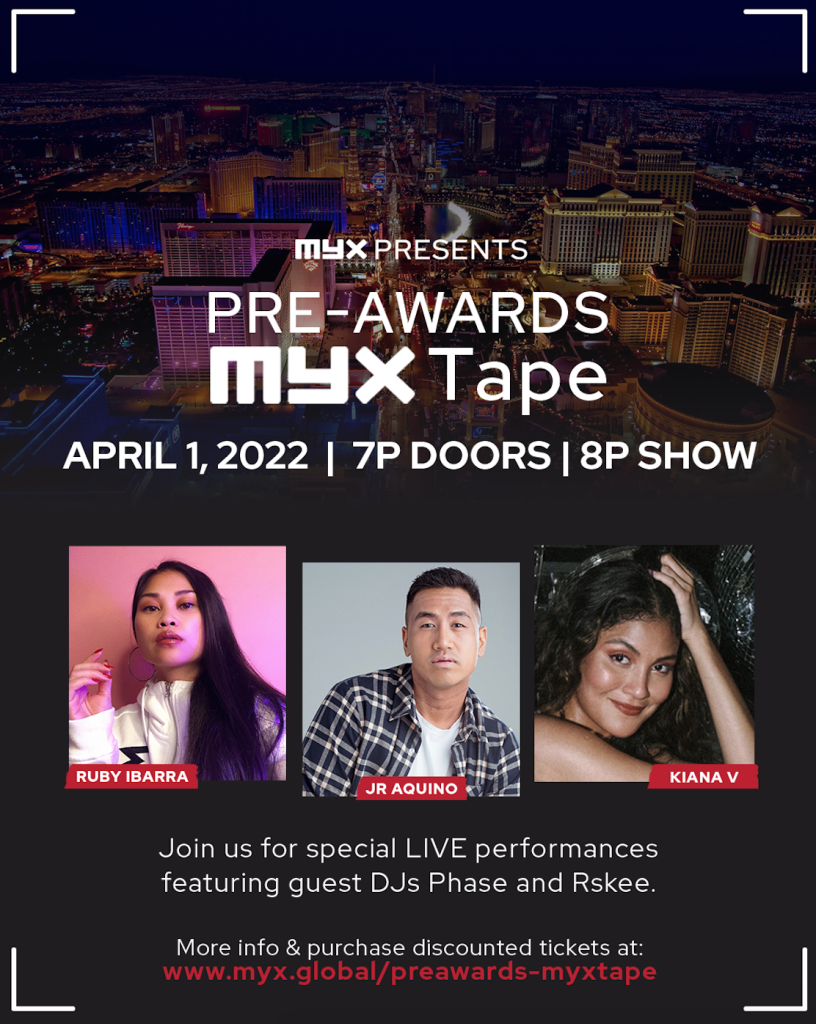 ABOUT KIANA V:
Kiana V is an R&B artist from Manila, currently based in Los Angeles. The successful release of her single "Does Show Know" in 2017 with currently 13M streams, debut EP "Grey" in 2018, "See Me" album in 2019, singles including "Corners" and "Safe Place" in 2020, "Dazed" EP in 2021 – and performances throughout Southeast Asia has paved the way to her current sound. The release of "Safe Place" in 2020 with Tarsier Records and 88Rising has generated over 2M streams. Kiana has been featured on SPIN, COMPLEX, Power 106 LA, Forbes, Earmilk, Acclaim Australia, HYPEBAE, PAPER, Grammy.com, American Songwriter, to name a few. She was awarded the People's Choice Award for Best Female Performance at the 33rd Awit Awards in 2021 and this year has been selected to perform at SXSW in Austin, Texas. Kiana's recent release "Heartbeat On Me", has is caught the attention of NME, The FADER, Beats Per Minute, The Forty-Five, and VOIR Magazine. Tune in to Kiana V's single on all streaming digital platforms and music video on Youtube.
Kiana V is co-managed by Manila Genesis & the Zion Agency.
The Fabulous Filipino Brothers starring the Basco Brothers will premiere at the 2021 SXSW (South by Southwest) Film Festival. The brothers all took part in creating the film from directing to writing and producing. Darion Basco and Dionysio Basco are the writers on the film while Dante Basco will make his directorial debut. The story revolves around the brothers and their intersecting lives narrated by their sister, Arianna Basco. A generational story with familiar elements that's relatable.
The cast and crew held an Instagram Live where they all popped in to talk about their experiences filming. Dante brought everyone in the chat to talk about various scenes to the technical details of shooting an independent film. Viewers can see the camaraderie between the cast and crew and how it was a family project. They talk about how important it was to bring a film back home. Their family is their support system and has been rooting for them. Coming back and having the film based in Pittsburg, the brothers felt they were able to give back to them. The film revolves around family in every aspect. Dante and the cast say it's an emotional experience because it felt like a homecoming.
According to Deadline, "One of them ventures off to a cockfight for reciprocity while one flies to old Manila where an old flame is rekindled.
Another brother delves into the hidden sensuality of Filipino cuisine, while the last brother, struggles to heal deep wounds and finds love in an unexpected package. All this, leading to a shotgun wedding in the backyard of the family house."
With the film shot both in Manila, Philippines and their hometown of Pittsburg, CA, it shows the portrayal of vignettes the brothers experiences. By taking the film to SXSW, it now will reach Austin, Texas although virtually. South by Southwest Film Festival began in 1987 and continuously grew in film, music, and panels. From films to panels and live music, there's something available for all creatives. We hope we can also catch a glimpse of the Fabulous Filipino Brothers after its debut at SXSW.
Cover Photo Credit: SXSW Facebook