Up and coming artists NAIV & Thomjay collaborate on an R&B song titled "Ikaw," a perfect addition to your love month playlists. Delivered in both English and Filipino, this track captures the emotional connection and love language between two partners. Lyrically, the late night vibe narrates the feeling of longing for someone, especially between the artists and their love interests.

Sonically, the smooth and mellow melody will definitely put listeners in an introspective mood. Check out the latest Tarsier Records release from NAIV & Thomjay below!
Tarsier Records artists KaixAaron and Maki link up for their first ever collaboration on "Thinkin' Bout Your Smile." The feel good R&B single expresses the joy and nostalgia of being in love and has lyrics both in Tagalog and English. This track is full of good vibes and is definitely a road trip worthy record! The artists discussed their song below.
"The story behind our release is while Kai and I were about to create a song in my bedroom studio in LA back in 2021, we decided to come up with a feel good type of song which we called "Thinkin' Bout Your Smile." After a while, with the help of the talented producer Felipe Buencamino, he helped us create this wonderful track. The last thing we did was ask if we can have someone feature in the song and here is one of talented people Kai and I know in Tarsier, Maki, he agreed to collaborate with us and it was approved by Tarsier Records so when everything was finally finished, the song had always given me the feeling of joy every time I listen to it. It is an adorable song for lovers, and we have had this song in our folder for a long time now. I think this song will fit the season for this release." - Aaron
"It's been a long process with this song. Many obstacles made us feel so distant to the creation of it; however it allowed us to stay more unified and be able to strive for this masterpiece. This song contains the feeling of being with someone for a while kind of vibe, having the feeling of knowing both people went through so much together but at the end of it all, and through all of it they could say "I love you" with no remorse. The reason for releasing this song now is that since summer has arrived, we wanted to introduce a fun vibe to have our audience feel more joyful and positive during the season of sunshine." - Kai
"A lot of us tend to think a lot. The world is in chaos right now but somehow, being able to have the thought of someone special to you is happy and smiling–it's everything you ever need to try and be more optimistic." - Maki
Check out the lyric video to the track below and stream it here.
Newcomer, RELDEN who's based in Cebu debuts her first release "Uh-Oh" under Tarsier Records. The track isn't the usual pop song as it captivates listeners with a mysterious and eccentric melody. The English-Bisaya track doesn't shy away from getting her message across as it's directed towards people who constantly point out your flaws, but RELDEN reminds people to be kind with their words.
"Uh-Oh" is the first of many tracks she's set to release towards the build up to her upcoming EP. RELDEN takes inspiration from other women artists like Billie Eilish, Dua Lipa and Bebe Rexha who looks to uplift positive female body image. RELDEN says, "2020 was a bad year for most of us and even up until now we are still coping. I ate whenever I felt bad and I gained weight. Whenever I post pictures or whenever I meet someone I know, they always comment on how I've gained weight. And I always answer gracefully but in reality, whenever they point it out, it takes a toll on me."
RELDEN wants to remind people to be kind with their words because a phrase they say might be someone's pain pill. "I just really wanna establish that I'm sad, insecure, have been taken for granted but that's okay because I'm a badass."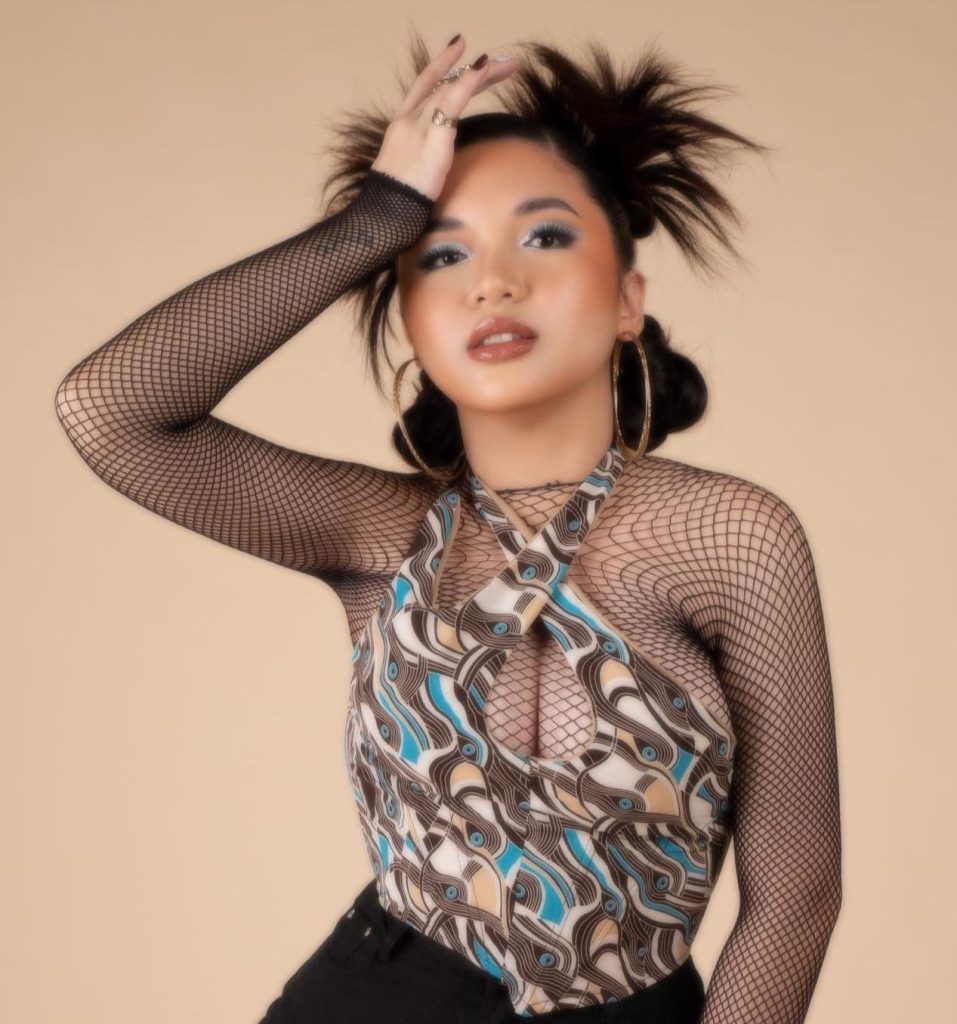 ABOUT RELDEN
RELDEN is a singer/songwriter based in Cebu. Prior to pursuing music, RELDEN was a dancer. It was
through dance and writing poems that opened up her world to music. In 2018, she was a part of a duo
called Route 83, where she was able to release her original songs, perform in gigs alongside national
artists and travel to play shows.
With musical influences from strong women such as Halsey, Billie Eilish, Anne Marie, RELDEN aims to
make listeners know that all their emotions, experiences are valid. After departing from Route 83, RELDEN enters a new chapter in her music career. As she pursues music individually, she intends to make music that gives her listeners a sense of validation and liberation.
Cover Photo Credit: Tarsier Records
Who else misses traveling like we do? Youtuber Mikey Bustos takes NBC's Today Show hosts Hoda Kotb and Jenna Bush Hager on a mini tour around Manila. Mikey is a singer, comedian, and entertainer who grew up in Toronto, Canada and is now based in Manila. He likes to travel the world while living out his dream of being a performer and makes fun video and vlogs along the way to share with his 1.29 million subscribers.
Mikey kicks it off with a kalesa (horse drawn carriage) ride around various churches, moments, and historical sights. After sightseeing, he shows a couple of pastimes that we do best like tinikling and a few of our national attire like the Barong and Filipiniana dresses.
He then diverts to Bohol in the central Visayas region to check out the natural wonder of the world, the Chocolate Hills. Mikey also stops by the tarsier sanctuary to visit the famous animals of Bohol. Wanna guess his next stop? Of course, the beaches of Boracay and Palawan. From the white sand beaches to the underwater caves, the Philippine beaches are a wonder itself.
Lastly, you can't talk about the Philippines without talking about food! Mikey goes to the street to find the best snacks, restaurants, and treats. Mikey gives a glance at the street food vendors and visits restaurants packed with pancit, chicken inasal, lumpia, and halo-halo. This totally makes us both hungry and wanting to go back to visit the homeland. Where's your first stop next time you visit the Philippines? We wanna know, @myxnews on Twitter!
Wanna see more BTS of Mikey's trip? Check out his vlog!
Cover Photo Credit: Mike Bustos Twitter