Singer/songwriter SAB ("She," "Dancing In The Dark") is back with another song to add to your Feel-Good Spotify playlist. "I'd Like To" is produced by Moophs (Producer & Tarsier Records Founder) behind hit songs like "Catching Feelings" by Inigo Pascual, "Tied" by Bugoy Drilon & the "RISE" collaboration between Eric Bellinger, Sam Concepcion, Inigo Pascual, Zee Avi, and Vince Nantes. Watch the lyric video for "I'd Like To" below:
Stream the new single "I'd Like To" by SAB and Moophs here.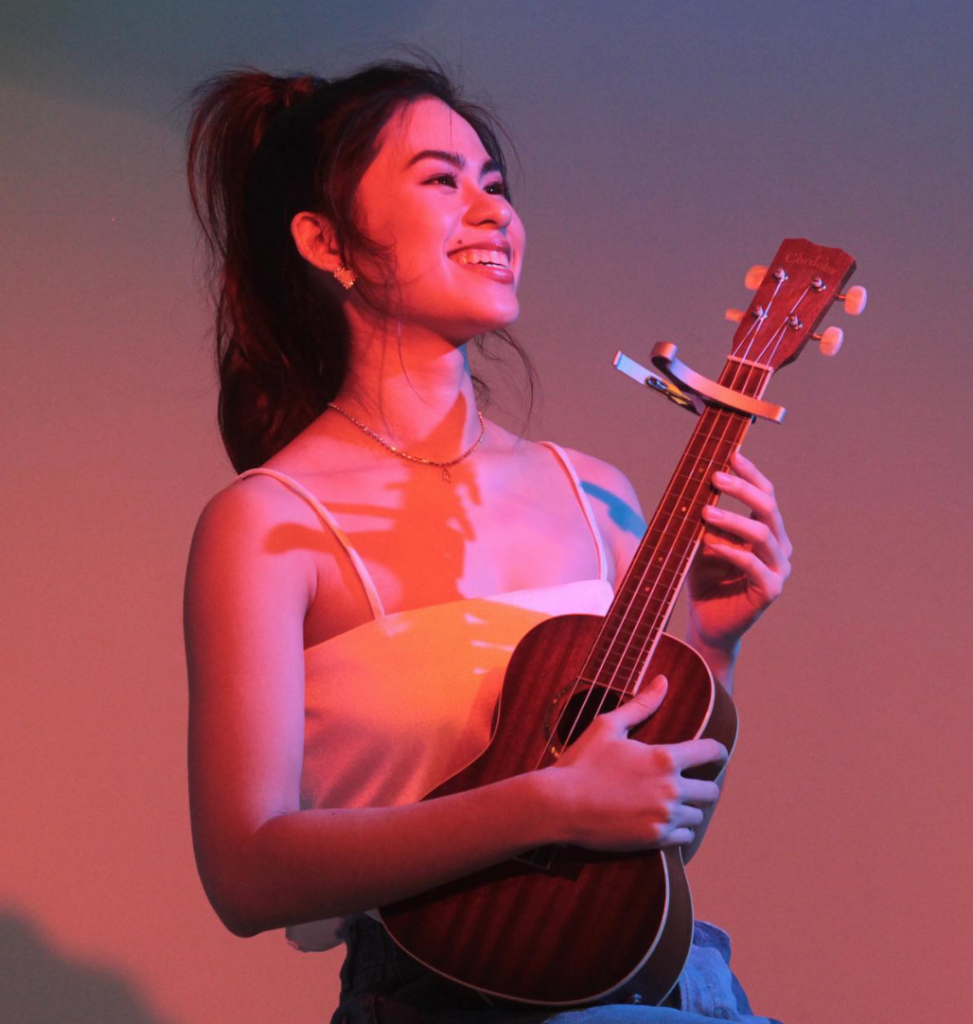 ABOUT SAB:
SAB (Sabine Cerrado) is a Filipino singer, songwriter known for her songs "She," "Dancing in the Dark" & "Soft Hearts" alongside writing hit songs like "Broken Arrow" for P-Pop group, BINI.
ABOUT MOOPHS:
Moophs (aka Chris Lopez) is a music producer, composer, sound engineer, DJ, and lifelong guitarist, having studied classical guitar from the age of 7. His eclectic musical background and training have allowed this San Francisco native to collaborate with vocalists across the veins of EDM, R&B, Hip-hop, Neo-soul, Pop, and more. Moophs has played festivals across Asia including Malasimbo 2016 & 2017, Castaway, Cinco De Mayhem, Beatship SSV, Hydro, 1MX (Dubai and Manila), and Music Matters. Critically acclaimed single "Phone Down" feat. Sam Concepcion was crowned "Best Dance Recording" at the 2018 Awit Awards and bagged a finalist spot in the International Songwriting Competition 2018, based out of Nashville, TN.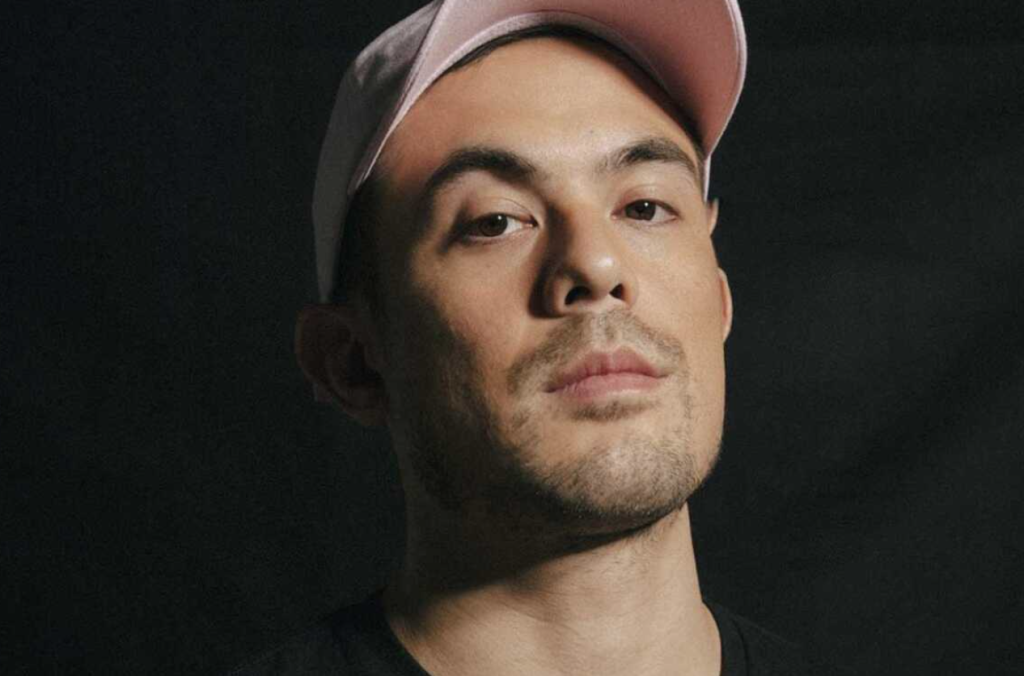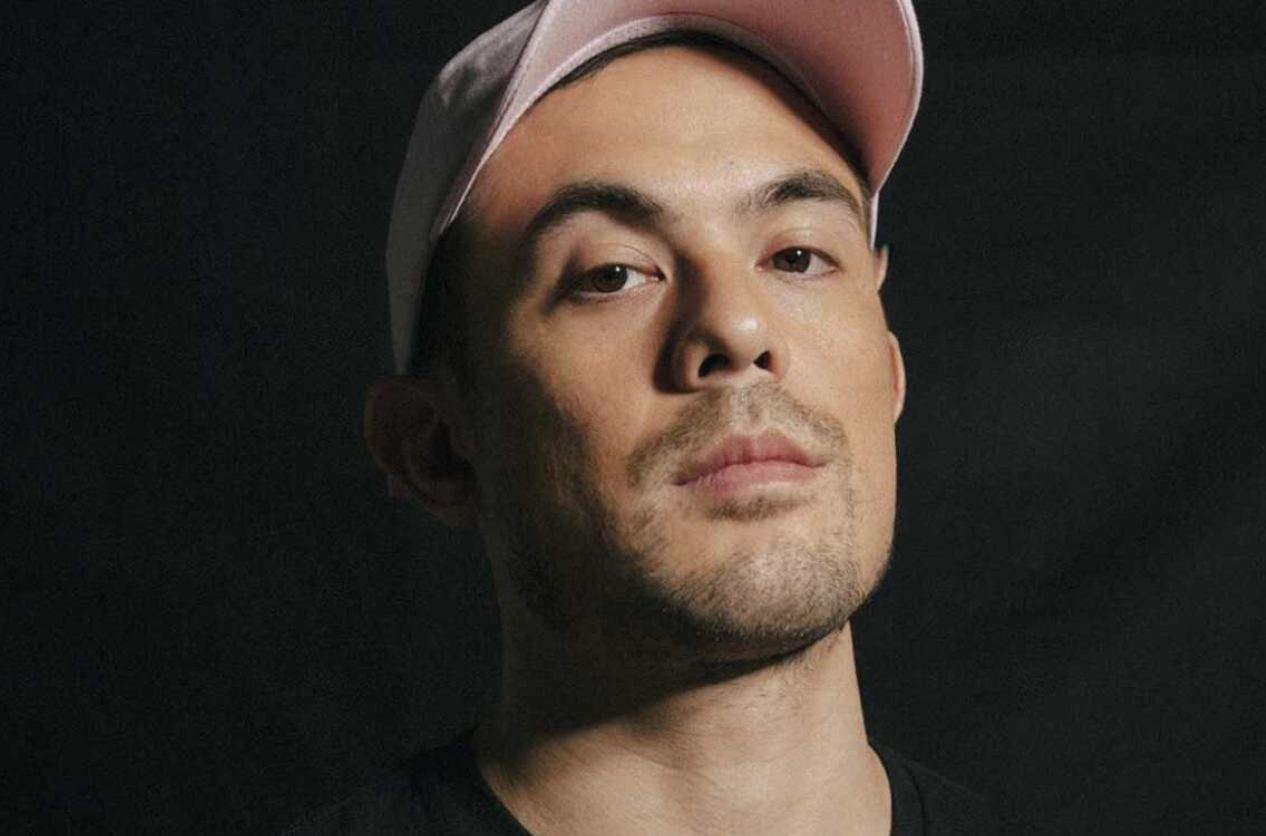 Moophs' core work revolves around working with artists such as Kiana Valenciano, Inigo Pascual, Curtismith, Markus Paterson, and Kyler, to name a few. His most remarkable work to date is "Catching Feelings," (2019) with Inigo Pascual: an island pop track that has garnered close over 13 million streams across all streaming platforms including over 100K dance challenge entries across all social media platforms, and a "Song of the Year" nomination in one of the Philippines' top urban radio stations. For most of 2020, he has worked with top local talent from the Philippines to produce multiple singles including Sam Concepcion, Inigo Pascual, Brian McKnight Jr.'s reimagination of his viral hit "Marry Your Daughter", and most notably: Leila Alcasid for a track called "Clouds", released by 88Rising's Filipino imprint, PARADISE RISING and produced his label's biggest release to date: "RISE" with Eric Bellinger, Inigo Pascual, Sam Concepcion, Zee Avi, and Vince Nantes. His following release, the dancehall-afrobeat-inspired pop track, "Always", with Inigo Pascual has made it to Apple Music's "The 100 Best Songs of 2020".
In 2021, Moophs has released various projects with the country's most influential & talented acts: a lovers reggae track nearing 900K Spotify streams called "Tied" with Bugoy Drilon, and the 70s-pop rock inspired "Angel Baby" with duo GIBBS. Moophs also produced "Best Wishes" by Markus Paterson and has reached 1M Spotify streams. His most recent releases are his collaborations with Inigo Pascual on the latter's international debut album, "Options," andol a single, "Araw Mo." As well as his second collaboration with Bugoy Drilon for the track, "Shipwrecked." Together with former BoyBand PH member, Russell Reyes, they've released Russell's first solo single, "Afraid."
Moophs is also part of the Recording Academy's Class of 2021 – a huge milestone for his career and for the label, Tarsier Records.
"Danger" is the latest global collaboration by the Billboard chart topping star, Inigo Pascual, and GRAMMY nominated Common Kings, produced by GRAMMY nominated DJ Flict (Fifth Harmony, Meghan Trainor, Lauryn Hill). DJ & program directors across the world have predicted "Danger" to be the new summer anthem with it's fun infectious beat, catchy lyrics and island-pop melody that fans worldwide love. You can pre-save the single here.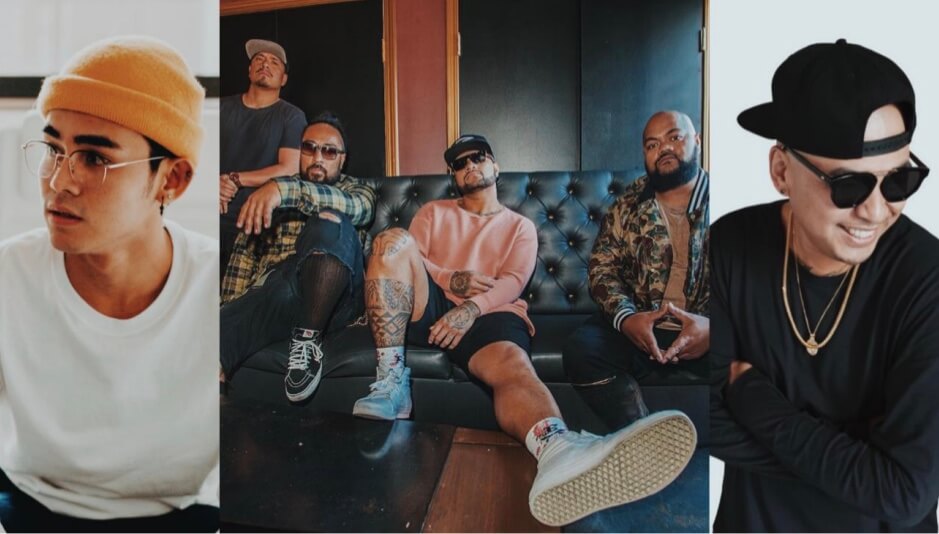 Stream the song worldwide via Tarsier Records on 5/14 with a music video releasing on 5/21. Inigo is no stranger to reggae music as his hit, "Catching Feelings" has a Bimwala Remix featuring GRAMMY nominated artist J Boog that'll have you wishing you were on the beach, chilling by the water. The song is in rotation in Hawaii top stations like Island 98.5FM & HI93.
If you ever need to boost your mood, you have to watch this MYXclusive with Common Kings and DJ Flict. The interview was filled with tons of laughs, reminiscing about how they crossed paths and their friendship. Here are the top highlights from their chat with VJ Ai from MYX PH.
1. Common Kings and DJ Flict's friendship has reached "pare" levels
"Pare" in Tagalog basically means mate, friend, or bro. DJ Flict is making "pare" catch on not only with his clique, but even fans are using the term at shows. With such a close friendship between the artists, they've got great stories to tell. Who knew the way to Common Kings' hearts is through Jollibee. DJ Flict shares that he brought over over $100 worth of Jollibee to recording sessions to get on their good side. You can never go wrong with Jollibee!
2. DJ Flict was actually born in the Philippines
The Grammy nominated DJ was actually born in Quezon City, Philippines and moved to the U.S. when he was 4 years old. However, he hasn't been back since then. Whenever he returns, he plans on doing so with a bang! DJ Flict looks to bring along a few of his friends, including Common Kings. They said they've always wanted to go but haven't found the right opportunity yet. Well here it is, with "Danger" nearing its release they've got to visit now for a live performance of it with Inigo!
3. Common Kings basically kind of grew up in the Philippines, Hawai'i version
Although they've never visited the Philippines yet, growing up in Hawai'i gave them a glimpse of the culture. They also experienced the love because of their Filipino fanbase from all over. They joked, "we basically grew up in the Philippines because I came from Hawai'i and raised around UC Irvine and Orange County."
4. DJ Flict always gravitated towards music
Growing up with musical parents, it was always around. In his words, "I was the band geek from the hood." Then he shocked us all when he said he turned down a music scholarship to the prestigious Juilliard School in New York City. However, he reminds us that if he did end up going then he might not be where he is now. It's all about perspective.
5. The guys learned very interesting hobbies during lockdown
One of the funniest moments of the interview was when they talked about what's been keeping them busy during the pandemic. A little surprise was Mata's recent hobby which is knitting. We've heard it's pretty therapeutic. While DJ Flict has been getting back into playing ice hockey. He thinks he's the only Filipino who plays ice hockey.
6. Danger was produced at DJ Flict's studio at Venice Beach
With the yin-yang vibes going on between Common Kings' darker colored studio to contrast with DJ Flict's white themed studio, you know hits are being made. Inigo traveled to California last winter and during that time he got in the studio to record Danger. DJ Flict showed us the exact spot where all the brainstorming and producing happened. The studio just radiates good vibes.
7. Move over JoBros, Danger has a catchy melody that will have you whistling along
DJ Flict worked with songwriter Zak Waters for the track. The song started with a melody that Common Kings sang which then turned into the whistle intro. BRB while this is stuck in our heads until the full song comes out.
8. The Danger music video was filmed at the "OC Mansion"
If you caught some of the BTS of the "secret" project a couple weeks ago on the MYX Global IG, you saw how dope it looked. Everyone had a great time filming the music video and the artists may have gone meta. Mata shared that there's a scene in the video where they're having a good time with friends. They did a few takes of where they're supposed to take a drink and of course they used the real stuff every take. You can bet it was a good time the whole shoot.
ABOUT INIGO PASCUAL:
Inigo Pascual is a young, international pop superstar from the Philippines with over 4M+ social media followers. His 2016 release "Dahil Sa'yo," a song he penned himself, topped Billboard PH charts at #1 for 3 months and remains as the most dominant OPM (original pilipino music) release in history. A tireless worker in constant demand from his millions of fans, Inigo turned his attention toward the international market in 2019, collaborating with Australian-Chinese vlogger and musician, Wengie, Singaporean rapper Akasha, GRAMMY nominated reggae artist J Boog as well as UK/US popular boybands, New Rules and PRETTYMUCH. He worked with GRAMMY award winning producers from Manila to Los Angeles, CA on a solo album, giving birth to his lead single, "Options" and island pop hit "Catching Feelings." Inigo became a familiar name in media and international radio while doing promo rounds in Los Angeles, New York, and even taking the stage during halftime at an NBA game. Radio airplay was followed by appearances in San Francisco, London, Toronto, Tokyo, and Sydney on popular stations like IHeartRadio in the US, SBS Pop Radio in Australia and BBC Radio in the UK. The "Catching Feelings" (Bimwala Remix) charted on Top 5 new songs on stations like Island 98.5 and HI93 in Hawaii. He has recently been part of 88Rising's exclusive online festival, "Asia Rising Forever" and performed "Catching Feelings" on Jo Koy's Netflix special, "In His Elements", with the track racing to the top of Shazam Charts in various cities globally.
After album singles "Should Be Me," and "Lost" dropped in 2020, Inigo joined a band of international artists assembled by Tarsier Records for "RISE" – a cross-cultural unity track featuring Eric Bellinger (USA), Sam Concepcion (PH), Moophs (PH), Zee Avi (Malaysia), and Vince Nantes (USA), putting him in front of a new category of listeners and proving that no pandemic can stop his international track. To close off his 2020 streak, Inigo releases "Always" – a dancehall-pop tune that sprouted with "RISE" co-collaborators, Vince Nantes, Sam Concepcion and Moophs. He plans to release his "Options" album in 2021.
ABOUT COMMON KINGS:
The GRAMMY nominated Common Kings have toured and worked with some of the world's biggest pop stars like Justin Timberlake and Meghan Trailor. They have also toured countries like Japan, Australia, New Zealand and the United States on their own sold out tours. Currently they have over 914,000 monthly Spotify listeners with over 85M YouTube plays, making them one of the most popular island reggae groups of all time. Their unique style and music is a collection of inspirations orchestrated into an array of head rocking beats, feel good vibes, and emotional fever. Their crazy, fun-loving attitude compliments Common Kings' live sound, producing phenomenal hits with rock, reggae, and island influences. These influences originate from each band members love for various genres, and widespread knowledge of music.
The majority of Common Kings were born in the South Pacific, and raised in Orange County, California. Growing up with households full of colorful personality and vibrant passions for music, Common Kings' members naturally grew up forming individual musical paths. This musical journey involved mimicking and listening to artists such as Van Morrison, Stevie Wonder, Geourge Benson, Jim Croce, Michael Jackson, The Who, Led Zepplin, Gypsy Kings, Earth Wind and Fire, Bob Marley and more. The culmination of these musicians explains exactly who the Common Kings are.
Where everything comes to a point is through lead singer Sasualei "Jr King" Maliga. Jr King is perhaps one of the most powerfully impressive vocalists amongst today's leading artists. Born with this untrained raw-talent, Jr King's singing ability seems boundless, as he amazes listeners with a wide range of belting notes and soulful passion. His humble demeanor off-stage needs no introduction as to when the band is rocking out on-stage creating a young, wild, and free atmosphere.
ABOUT DJ FLICT:
Chris "Flict" Aparri is an LA-based Grammy nominated, platinum record producer, songwriter, artist DJ & musical director. A lover of all music genres, Flict's versatility has allowed him to work with everyone from Meghan Trainor and Wiz Khalifa to Sublime with Rome and Fifth Harmony. It is his youthful "Hit" sound and humble nature that attracts various artists, songwriters, and record labels around the world.
Born in Sta. Mesa, Manila, Flict began playing music at the age of 5. Learning any instrument he could get his hands on, he became a true and lifelong student to music. In college, he was a music performance brass major and eventually earned a degree in Recording Arts and Production. His professional career began as a DJ where he developed his distinctive style and love for hip hop that remains a major influence in his sound today.
Flict's "big break" came when he was asked to be the musical director and producer for the legendary Lauryn Hill. He considers that his first musical boot camp, giving him the confidence to tackle any project thrown his way.
A good friend and longtime collaborator of Flict's is Grammy award winning artist, Meghan Trainor. They have written and produced numerous records together that have been placed with several artists including Fifth Harmony and Common Kings. Flict has had numerous records reach #1 on iTunes overall charts. He produced 3 records on Fifth Harmony's "Reflection" Album which was #1 on iTunes in 25 countries and went platinum. As well as have peaked at #5 on the Top 200 Billboard overall charts. He is Grammy Nominated for his work on the album: Lost In Paradise by the Common Kings. He landed the Global Campaign song for Weight Watchers alongside Oprah, Diane Warren, and Ally Brooke. He also has executive produced the band 4th & Orange under Latium/Atlantic recs.
As of recent, he has landed a song deal with ABS-CBN producing hit songs for top Filipino artists Inigo Pascual, KZ Tandingan, Moira Dela Torre, Jayda, Morissette, & more.
Stream Inigo Pascual and Moophs' reimagination of Air Supply's "All Out Of Love" out on Tarsier Records, stream it now on your fave music app.
Earlier this week, Air Supply surprised Inigo during a LIVE interview on MYX, Inigo was pleasantly surprised to hear the positive feedback they have on the song and have been mentioning in their various interviews like the Jeremy White podcast.
Once the MYX team heard the beautiful Inigo Pascual new rendition of "All Out of Love" by the legendary Air Supply, we worked with Tarsier Records to set up this surprise where the duo joined Inigo during this MYXclusive interview.
Air Supply talked about their love for the Philippines, Filipino fans worldwide and their excitement to come to the islands. They invited Inigo to join them on stage to sing the song one day and let him know they were fans of the new song.
Watch the surprise below and comment on twitter with #InigoPascualMYX #InigoMoophsxAOOL your thoughts!
??? ??? ?? ???? ? (@air_supply_band)· @inigopascual + @moophs
out on your fave music app – 02.05.2021, pre-save & stream it here and listen to the song and learn the lyrics below:
YUZON's 2016 single, "Full Moon Youth" is back on all digital streaming platforms via Tarsier Records! Stream on your fave music app.
The newest member to the Tarsier Records family is DAZE. She just dropped her first single, 1996 and it brings out those retro vibes.
The inspiration behind the song comes from the puppy love we've all experienced. DAZE goes in to more detail on this Facebook post.
"I wrote "1996" while I was thinking about the puppy love that we experience in middle school. When I was younger, I remember the feeling of butterflies and being so infatuated with a boy. Every time I would get a call from him, I felt my heart would literally explode. It was such an innocent feeling of love, one that was simple and sweet. Of course as you grow up, your understanding of love changes, but sometimes I wish we could go back to that time."
Download / Stream here
Singer/songwriter and actor Markus Paterson joins DJ Marlino in this myxCLUSIVE to talk about his latest released EP, "B-Side," what its been like since he's entered show business, and where he sees his music career going. Get to know more about Markus in this interview, here are the 10 things we found out:
1. He was born and raised in England, UK
Growing up, Markus explained he's your typical English kid. He played football (soccer), hung out with friends, and lived in the countryside. Then after high school, he decided to move to the Philippines to attend college and play football collegiately. Fast forward to now, the career he has isn't one he expected and didn't see as something that would be attainable.
2. Markus wanted to be a pilot like his dad
At 16, he leaned towards joining the Marines, but his mom didn't allow him. Entertaining wasn't something he thought of doing, he said it sort of "fell into my lap. My dad was a pilot and I wanted to be like him. He's my best friend." It took a while for Markus to realize that acting and singer would be a viable goal for him, "I never wanted to be in the spotlight performing in front of cameras."
3. He doesn't watch a lot of TV
Although he doesn't really watch TV while in the Philippines, Markus shared that his mom was a TFC subscriber in England and used to watch the teleseyre, "Tayong Dalawa." Markus tells myxCLUSIVE that If he had to choose which actors he looks up to it would be Jake Cuenca and Gerald Anderson.
4. Auditioning used to scare him, but now he just has fun
When asked if he would take back any audition Markus responded, "No, I love auditioning now. It's fun." He goes on to say that he doesn't have an extensive ritual when he prepares for an audition. "I read the script and sweat a lot when I'm nervous. I wait until I get there (audition), see the script, and try to understand the character." We think he nailed his character as the bully Chuck Santos in the thriller mystery Netflix film, "Dead Kids." If you haven't seen it yet, you have to check it out!
5. Markus would want to play Spiderman
If he could replace any leading actor in any movie, Markus chose Tobey McGuire in the Spiderman films. He wouldn't do anything differently because "Tobey aced it" but would love to be web slinger superhero himself. We can totally get on board with this! Who wants to start #MarkusInSpiderman?
6. He loves to travel
He shared that one of the most memorable trip he's done with be a camping trip with friends to a local abandoned quarry back in England. It was their last summer before everyone went their own ways after high school. We can't think of anything better than to sneak in to a beautiful location, cliff jump, and just camp out for the weekend. Markus, can the myxers be your plus one on the next trip?
7. Markus is one of the early signees to Tarsier Records
We find out that he's one of the original eight artists who signed with Tarsier Records. Other artists like Inigo Pascual, Sam Concepcion, and Kiana V who you may recognize on Heavy Rotation are also part of the same label. So far he's described the experience as a, "tight knit family and we have great relationships together as artists." He enjoys how making music with Tarsier isn't systematic but more organic as it all starts with jam sessions.
8. The only instrument he can play is the guitar
Markus described his sound as mostly acoustic, "I'm the acoustic guy in Tarsier." In the beginning, he wanted to just release acoustic music as it was just him, his guitar, and his heart written on a piece of paper. However, Tarsier helped broaden the horizon and mixed Markus' personal sound along with pop and EDM.
9. The "B-Side" EP shows his vulnerable side
Through his latest EP, Markus' goal was to express himself emotionally. With the acoustic vibe and guitar melodies, we hear the different facets there are to Markus. He said that compared to other projects, "this is so bare and raw." With tracks like "Best Wishes," a reliving, honest, and painful song about the post breakup experience, a huge weight was lifted off his shoulders when he finished the writing process. Time for all of us to get in our feels when we listen to this EP!
10. The recently released single, "For J" is about his girlfriend Janella Salvador
Markus explains, "I write music about all the milestones in my life. It's a song that's purely for her." He's a night owl and tends to write music during the late hours. So how this song came to be was little odd because he wrote it while watching her sleep. He goes on to say that the melody of the song just flowed as it is now and he just knew when it was finished, "It's everything I feel about you in the most basic song sense." That's definitely a sweet moment for sure!
We loved having Markus stop by to chat with us and play a round of Song Roulette! Make sure to follow his socials to stay up to date! Be on the lookout for new music coming as he spills there's an A-Side EP in the works featuring non-acoustic tracks. In the meantime, check him out in the recently released horror film, "U-Turn" with Kim Chiu now streaming online and on the iWantTFC App.
Sam Concepcion and Moophs dropped a new pop, R&B track, "Thrill of It" that make you want to groove.
According to Sam, the song is "a fun and playful song, nothing serious." There's even a #ThrillOfItChallenge happening since the release of the song, how do you like to have fun?
Download and stream here
Your favorite Kiana V remyxed. Tarsier records says, "our quaran-theme, reimagined."
Stream "Corners" (Subzylla Remix) on your fave music app. Listen to the original version of Corners below alongside the music video Kiana shot & edited herself while in quarantine in Los Angeles: