[wptb id=12215]
[wptb id=12213]
BGYO is in the giving mood this holiday season as they dropped another music video for a track off their debut album, "The Light." This time, they added a visual for the song, "Kundiman" which makes it the fifth music video made by the group this year.
The video revolves around each member singing in an empty room within a mansion and as the meet up in a hall for a sleek choreography that pulls the aesthetic all together. Need a chill start to your week, have "Kundiman" on repeat.
Cover Photo Credit: BGYO Facebook
With the recent release of "Kulay," BGYO drops their debut album, "The Light" and we're all freaking out. Not only did they drop an entire album, BGYO also blessed us with a new music video for its latest single, "When I'm With You." This all comes at the culmination of two years in training, and half a year as a breakout music act. Of course, ACEs all over the world are excited to listen and we are too!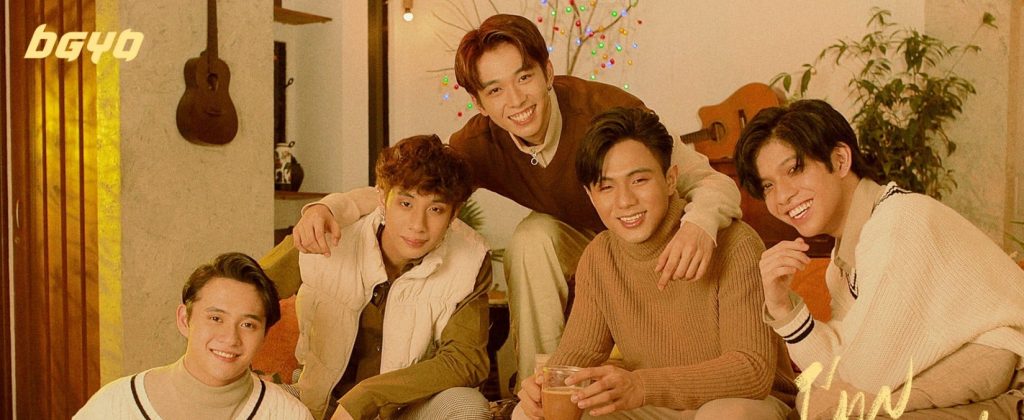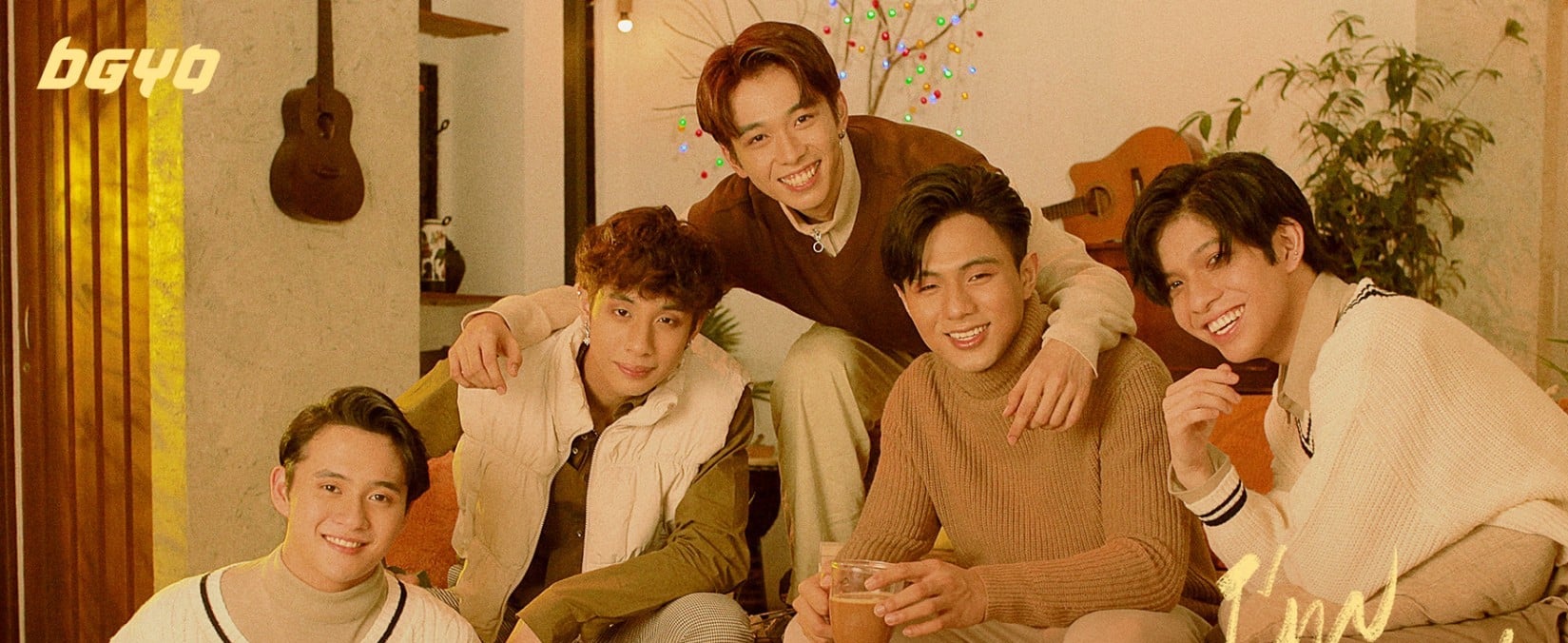 BGYO made it to #1 on iTunes and continues to trend worldwide. They're already making their mark with this debut album. Besides taking over the iTunes Chart with all tracks in The Light ranking 1 to 12 on Top Songs, it's also No. 1 for Top Albums, and three of their music videos stay at the top at No. 1 to No. 3 for Top Music Videos.
"The Light," the album has 12 songs, including four international versions of the title track, translated in Bahasa, Japanese, Thai, and Spanish. The P-pop group included some of our favorite tracks they've previously released like: "He's Into Her" and "The Baddest." "When I'm With You," is the group's third official single which premiered the same time as the album launch.
Check out the track listing and see their newest song titles!
"The Light"
1. The Light
2. He's Into Her
3. When I'm With You
4. Fly Away
5. The Baddest
6. Rocketman
7. Sabay
8. Kundiman
9. The Light (Bahasa Verision)
10. The Light (Japanese Version)
11. The Light (Thai Version)
12. The Light (Spanish Version)
Alongside its release of "The Light," BGYO and its sibling group BINI are chosen as MTV Asia's Spotlight Artists for October and November. Watch their exclusive weekly features, interviews, and performances across the music channel's various platforms.
Now with an album out, there's still a joint concert to look forward to in "One Dream" on November 6 and 7. In December, both acts will take the stage at 1MX Dubai, a music festival featuring Filipino artists, marking their first overseas performance.
Until then, check out our MYXclusive with BGYO where they do a fan Q&A! When we chatted with them they mentioned that the Jabbawockeez was one of their inspirations and another group they looked up to. Now, Jabba made a brand new dance cover to BGYO's track, #TheBaddest. It's come full circle! How cool would it be if BGYO and Jabbawockeez took the stage together to perform this choreo! Tell us what you think of the cover and if you agree wanting to see them perform this together, use #jabbawockeezbgyo to let us know!
What's been your favorite song so far? Is there a track you're totally surprised with? Tweet us @myxnews, we wanna know!
Cover Photo Credit: BGYO_ph Facebook
BGYO and BINI have been killing the ASAP Natin 'To stage with their individual performances, but now they're teaming up for a crazy mash up! BINI kicks it off with their single, "Born to Win" and they show off their synchronized choreo along with smooth formations. Then BGYO shows us why they're the baddest with performing their first single "The Light."
Both groups show how far they've come from being trainees to since becoming some of the top P-pop groups in the industry. This performance get us excited for their joint concert, "One Dream: The BINI x BGYO Concert." If this is a taste of what's waiting for us November 6-7. They'll make history not only as the first sibling concert but it's also the first 2-day concert in the Philippines to be streamed worldwide on KTX.PH, iWantTFC, and TFC IPTV. 
Still need tickets? Fans interested in buying the SVIP tickets are available and are priced at P1,950 or US$39.99. SVIP tickets come with access to the two shows and joining the fan meet on KTX.PH. While regular VIP tickets are sold at P1,490 or US$29.99 on KTX.PH, iWantTFC, and TFC IPTV and will provide access to the two shows.
Both shows are packed with performances, collaborations, and surprises! The November 6 show will be filled with electrifying performances by each group, collaborations on fan-favorite songs, and exciting numbers by surprise guest artists. On November 7, BINI and BGYO will present more live collabs, sub-unit performances, powerful vocal showcases, and a fan meet on KTX.PH.
ABOUT BINI and BGYO:
Before their joint concert in November, both groups are coming out with their much-awaited full-length debut albums, both of which will have all-original songs. Some members of each group get to flex their creativity by composing song for the albums.
For BINI, fans can anticipate the release of the group's sophomore single in September before the whole debut album drops in October.
While for BGYO, they'll continue promoting "The Baddest" music video which recently trended worldwide on YouTube and hit number one on iTunes Philippines. Their album is also set to release in October.
Get regular updates by following BINI_ph and BGYO_ph on Facebook, Twitter, and Instagram, and subscribing to their official YouTube channels, BINI Official and BGYO Official.
Cover Photo Credit: BINI_ph Facebook
Who's ready for BGYO's The Baddest comeback?! BGYO slated a new era is coming as they bring a more mysterious side to their music. They've been giving us cryptic teasers and messages and we can't wait to see what's in store. The video teaser below shows the pop group entering a surveillance room filled with camera setups. It's an inception moment where they're watching themselves on screens, but they're also being watched in the room. It gives off an action film type feel that we haven't seen from them yet.
The Baddest drops on August 20th and this comes after their first single and feature for rom-com series. The debut song, The Light released earlier this year, but BGYO also got a big break for doing the official theme song for the He's Into Her series. For now, catch their music video for The Light below.
Cover Photo Credit: BGYO Facebook
[wptb id=5506]
[wptb id=5492]
[wptb id=5469]
[wptb id=5436]
[wptb id=5435]
[wptb id=5402]