Born in New York City and raised in Jersey City, New Jersey, DJ Yoshi is the creator of the DJ Platform in College Football previously serving as the Official DJ for Rutgers Football, The NJ Jets, NJ Devils and NY Jets. You can currently find him with Army Football and The B1G Ten. He joined Roslynn on myxOLOGY to talk music, sports, mental health, how connections have helped build his career, and played a few rounds of crate roulette.
Since 1996, DJ Yoshi has traveled the globe playing at some of the most exclusive venues and events. His award-winning live set: "The DJ Yoshi Experience" fuses elements of hip hop, electronic music, dance, reggae, rock, freestyle, funk & pop creating an incredible "open format" set. Heavily involved in the worlds of fashion & television, DJ Yoshi has spun events for iconic brands and franchises such as: Brooklyn Nets, NY Jets, Ferrari, Nike. He has rocked the turntables for celebrities like:
P. Diddy, Mariah Carey, Manny Pacquiao, Mary J. Blige, John Legend, Maury Povich, The B-52′s, Jamie Foxx, Slick Rick, GURU, Sean Paul & Ivanka Trump. Further, DJ Yoshi has also played the role of hype man and emcee for artists including: Austin Mahone, Gavin DeGraw, Trina, Mike Jones, DJ Khaled. Cassie and more!
DJ Yoshi has had a career that shows how passion, determination, and opportunity can lead to opening more doors not only for himself but also for others.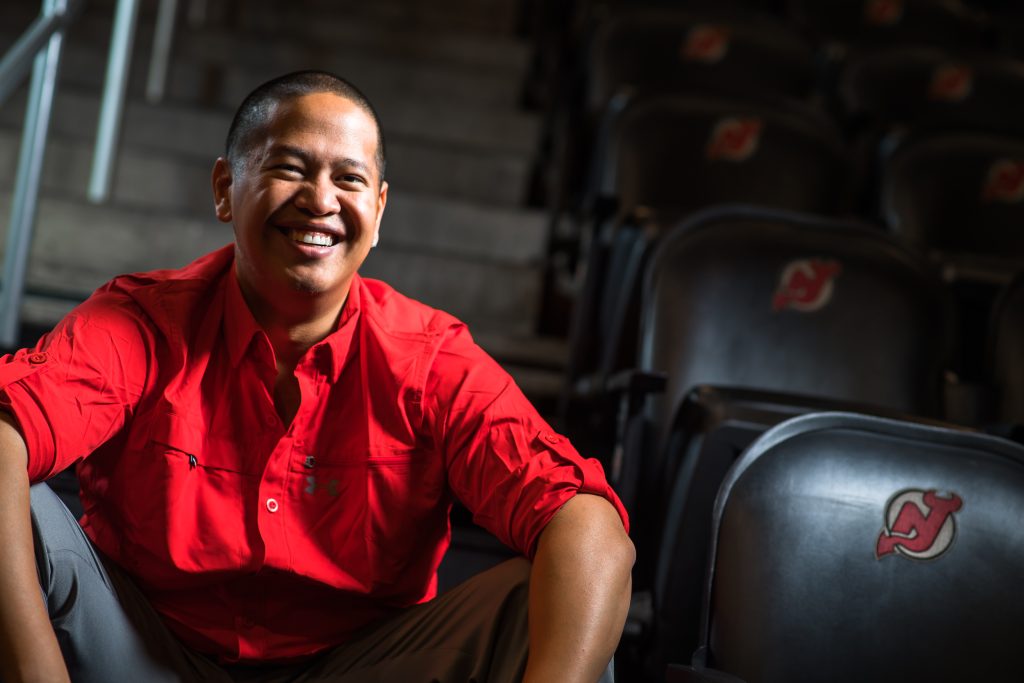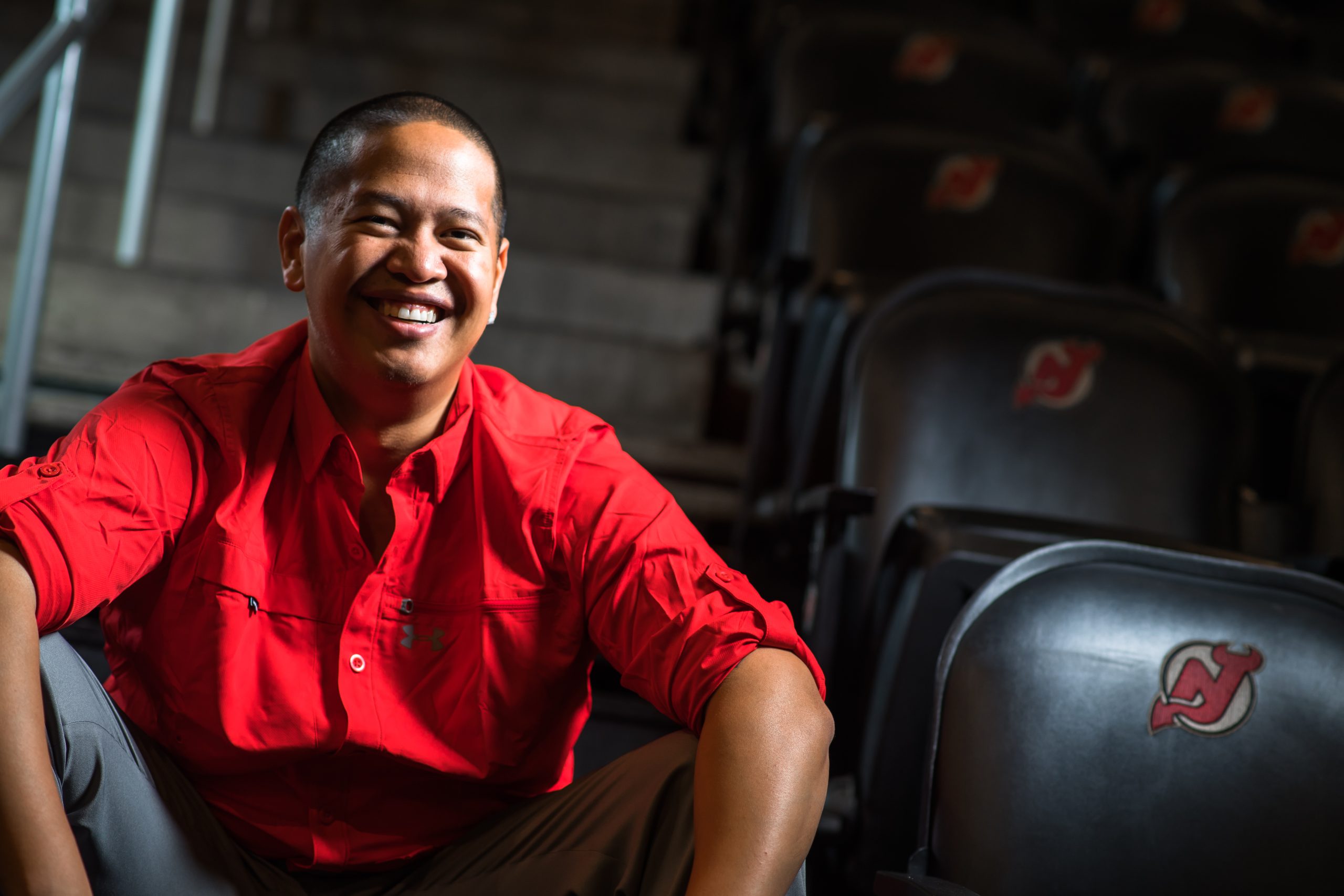 BIOGRAPHY
He was raised in Jersey City during its hood days before as DJ Yoshi said, "it was gentrified." His parents moved their family out of New York for a better life. A couple fun facts he shared included being born at the actual Bellevue Hospital where the show, New Amsterdam, films and the cemetery that was blocks away from the family home was the cemetery featured in The Sopranos. Whether he was in New York or New Jersey, he was always surrounded by music.
DJ Yoshi said he strayed away from hip-hop initially because he grew up listening to Guns N' Roses, Def Leppard, and commercial R&B tunes. It was his brother's influence that got him DJ'ing. His brother's mobile company, "Unique Sounds" is what helped DJ Yoshi learn how to scratch. His Gemini belt drive turntable had him scratching from the side and showing the myxers how he could scratch with his ring finger. So, the most important question is where did the name DJ Yoshi come from? He rewinds back to the 5th grade and when he was part of a video game championship where his consolation prize was discounts on Nintendo products. To make a long story short, his brother "teased him for being short, fat, and eats anything just like the character Yoshi!" This carried on even in school when his brother had teachers calling him Yoshi. When it came to a DJ name, Eric De Torres (his actual name) didn't completely sound like a proper DJ name, so the next best choice was Yoshi! Honestly, we all wish we had a cool nickname like that growing up.
CAREER
His career began around 16-17 years old at the New York City club, The Tunnel which has a long history of featuring artists and DJs from every genre. DJ Yoshi said, "the best part of The Tunnel was the different levels to the building as each floor played a different genre." What we know as the "DJ Yoshi Experience," his open format sets are influenced by house and dance music, but as he got more comfortable hip-hop was added to the mix. Until now, the DJ Yoshi Experiences are still dance music heavy but with an added reggae twist. The Tunnel was the place where his relationship with Bad Boy Records began with a tap on the shoulder by Harve Pierre aka Joe Hooker. After dodging Harve the first time, he had another opportunity when got another tap on the shoulder to play Black Rob's record, "Woah." This time Yoshi didn't lose his card then as they say, the rest is history. Yoshi was introduced to people throughout Bad Boy, Island, Epic Records, and more to spin new music at clubs and events. He agreed with Roslynn that the secret to the industry is not only to have talent, but creating relationships are key.
From there, DJ Yoshi has created relationships not only in the music industry, but also in sports and entertainment in general from artists to promoters to other DJs. He's played alongside artists like Trina, Mary J. Blige (he called her a true professional), and Lauryn Hill and you can't leave out how he's the hype man for sports teams and other artists like Austin Mahone, DJ Khaled, and who…Mike Jones! Although Yoshi mentioned not all experiences were good, it's the learning experience he gained from each event and how he adapted with each situation.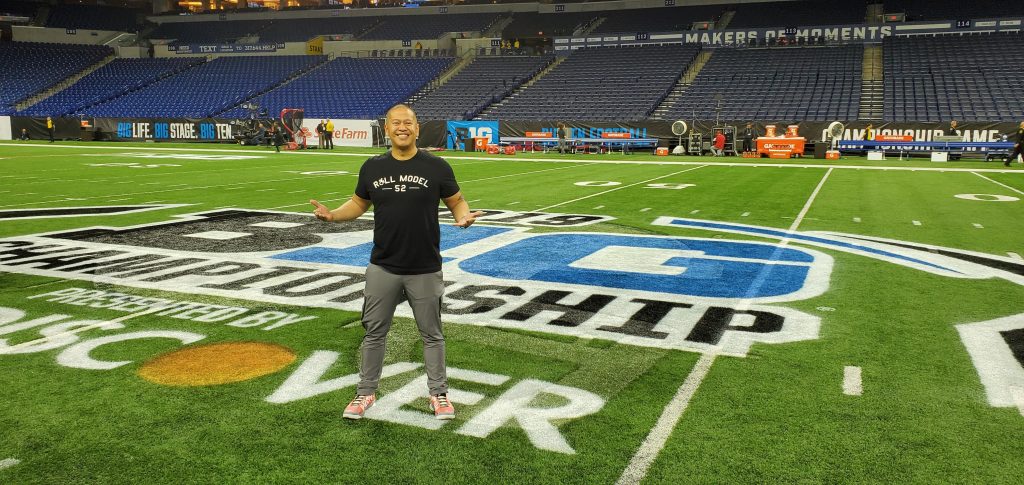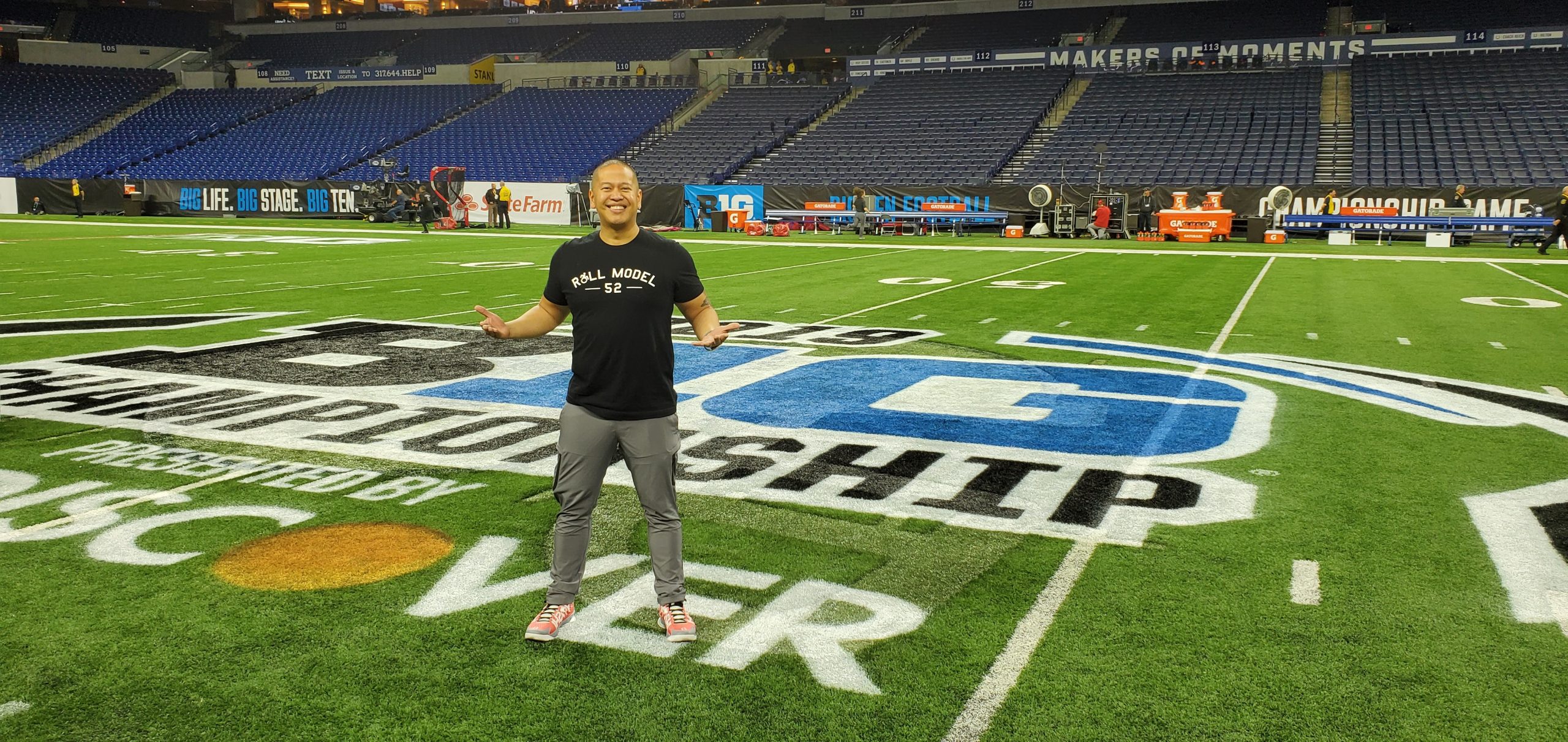 When Roslynn asked him about his favorite sporting moment, he immediately remembered the New Jersey Nets. Yes, for all the young people here, before they were called the Brooklyn Nets and acquired KD and Kyrie Irving the team was in Jersey and had Jason Kidd, Kenyon Martin, and Richard Jefferson. He shared a story about his postgame interaction with Jason Kidd which led to creating more relationships with the team. As the official DJ for the Nets, the players mostly kept to themselves and Yoshi would interact with them "when they had song requests or the occasional head nod." During one of the games, Yoshi had what he called a mess up and what we would say speaking into existence where he hyped the crowd by saying "make some noise if Kidd is getting a triple-double!" Luckily for Yoshi, Kidd did get a triple-double that night. As Yoshi retells the story, he usually waits until the players leave to pack up his things. That night while he was waiting, Jason Kidd began a conversation with him. From there, the other players saw Yoshi talking with Kidd who he described as "cool as hell" and this paved way for more interactions with the team. Players started getting in touch with and hitting him up for launches and parties which expanded his network and connections. Again, relationships are key.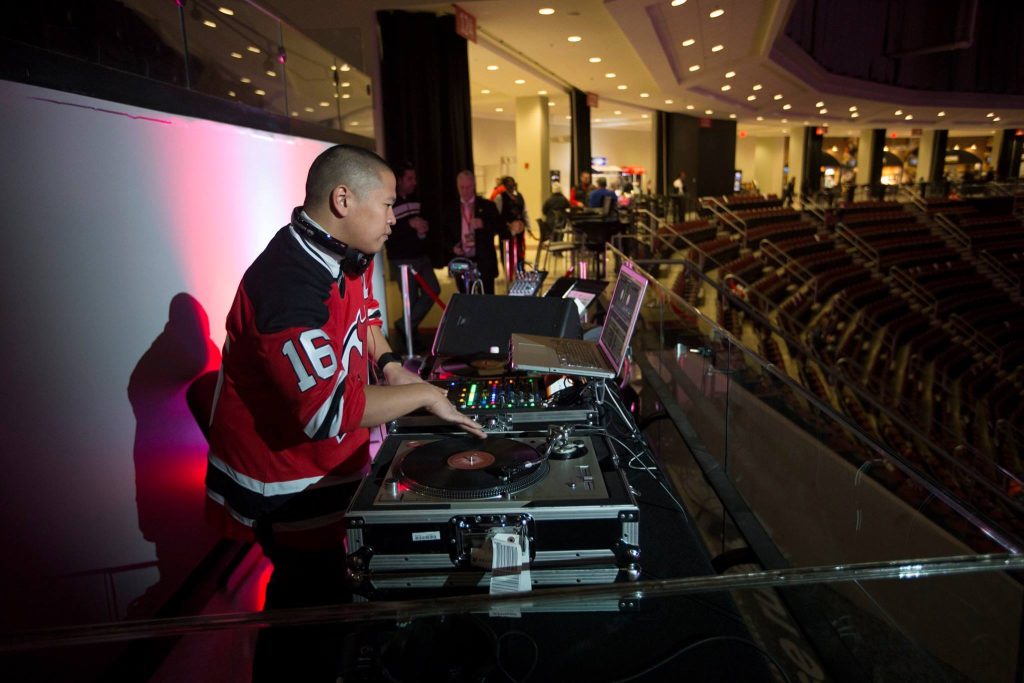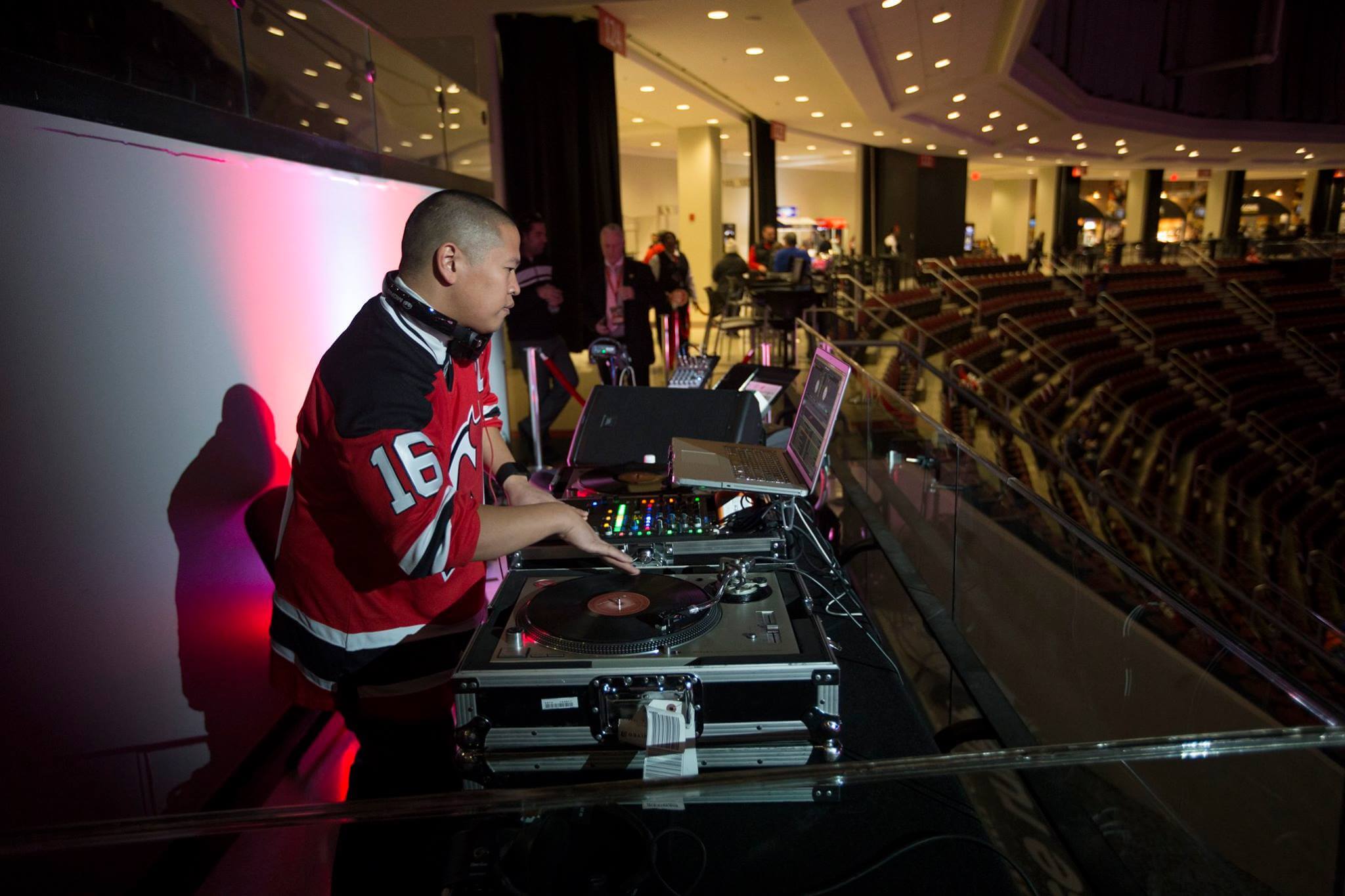 PHILANTHROPY
Music might be his career, but it also become a bridge for him to help and give back to those in need. Some of the organizations he supports include: The Christopher & Dana Reeve Foundation, Cystic Fibrosis, GiGi's Playhouse, A Fight For Children DC, The Crohn's & Colitis Foundation, and The NJ Center for Tourette Syndrome. The organizations are important to him because he's either had a personal connection whether that be through his wife having ulcerative colitis (UC) and him being diagnosed with it in 2016, his parents battling through cancer, to supporting friends and their causes. Yoshi pays whatever blessings he's received forward because he knows the feeling of not wanting to ask others for help which led him to anxiety and depression. He gets real and reflectS back to when he hit rock bottom with $5 in the bank to last 8-9 days, but had good people looking out for him and his wife. Yoshi said, "I'm blessed with great people, team, and family. You start to realize what's important. When people help you out, you pay it forward. So when I gift subs in Twitch, it's not a gimmick. I just want to give back."
He says Twitch has saved a lot of people's lives including his own mental health. When Yoshi started streaming, he expressed how people's support saved his sanity and vice versa. By also working fulltime in healthcare, "DJ is the escape from my full-time job and the full-time job is the escape from DJing," Yoshi explains. We totally understand needing an escape from all the craziness happening around us right now. He also tells us to keep in mind that what we see on social media is "only the top 5% of their life and you're not seeing the struggle." When he got caught up in the numbers of streaming and trying to hit those milestones, he lost sight of connecting with his audience. Advice he received that helped remind him why he liked streaming was "don't worry about the people who aren't there. Worry about the people who are there." The relationship he has with his followers and subscribers go deeper than being another number, he wants his channel to be a space for "people to talk and let them share their experiences openly." Yoshi values the connections he makes and wants to be there for the highs and lows of life.
He thanks his supporters and therapist for helping keep him sane and being open to talking about taboo topics. "We're taught to bottle up emotions but work on the problems within to digest and express those emotions and let it out that isn't detrimental to your health." It may be a lot to unpack in the beginning, but it can only help our mental health in the end.
To close out the interview DJ Yoshi offered a piece of advice for this social media age where we're documenting moments but forget to live in the present: "Try to never compare to what others are doing so you can enjoy the moment."
Catch DJ Yoshi streaming on Twitch and don't be afraid to hit him up if you need a friend, someone to listen, or just want to talk music or sports. You also don't want to miss his New Music Tuesdays where he mixes new music and you get his honest opinion on the track along with giving feedback directly to the artists, executives, and labels. Tell them what you think!