Tap In to all things Saweetie in this exclusive MYXRadio audio series & podcast, sponsored by McDonald's. Hosted by DannieBoi, Nino Llanera, DJ Marlino & Roslynn of MYX Global. The four part series show will air Saturdays on 8/14, 8/21, 8/28 & 9/4 at 7P PDT while re-broadcasting on Sundays & Thursdays at 7P PDT. You can also find the weekly episode on our MYXradio podcast channels on Spotify & IHeartRadio.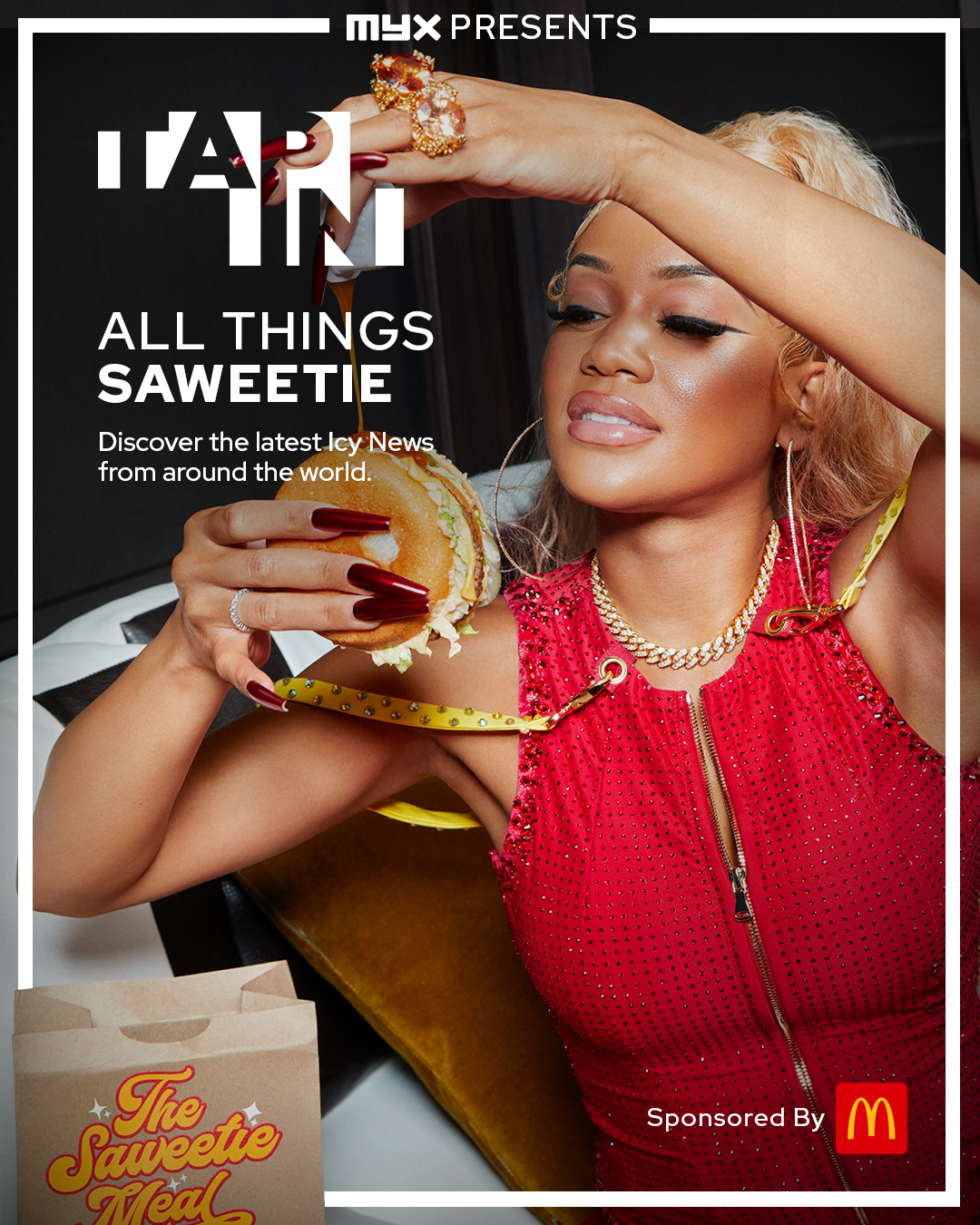 Each "Tap In: All Things Saweetie" episode will consist of:
Icy News Update: Discover what Saweetie has been up to around the world including new magazine covers, performances, appearances, launches & more.
Saweetie Interview: Listen to an exclusive Saweetie MYX interview as she breaks down her music, her culture and much more.
Special Guest DJ Playlist: Top Filipino DJs from radio and clubs around the country will share what their favorite song from Saweetie is and why.
Best Friend Trivia: Get tested on Saweetie fun facts at the end of every show.
Spread the word. Share this blog post: