One of the 12 song finalists could be the "TFC's Global Choice" special award recipient, voting is on-going until March 15, 2021.
Music is among people's constant companion, from finding inspiration to expressing what they feel, down to celebrating one's victories. As the year 2020 wraps up, you may just find the newest anthem of your life of the year it has been with the new batch of finalists of ABS-CBN Music's "Himig 11th Edition."

"Himig 11th Edition," which was formerly known as Himig Handog, is the biggest songwriting competition in the Philippines. What started as a competition for composers of pop and love songs has evolved into a competition that celebrates every music genre that touches on a wide variety of topics that is relatable to everyone.

There are 12 song finalists for "Himig 11th Edition" and the Filipinos overseas have the power to choose which one of them will be the "TFC's Global Choice" special award recipient. Before you vote, get to know the first six song finalists below.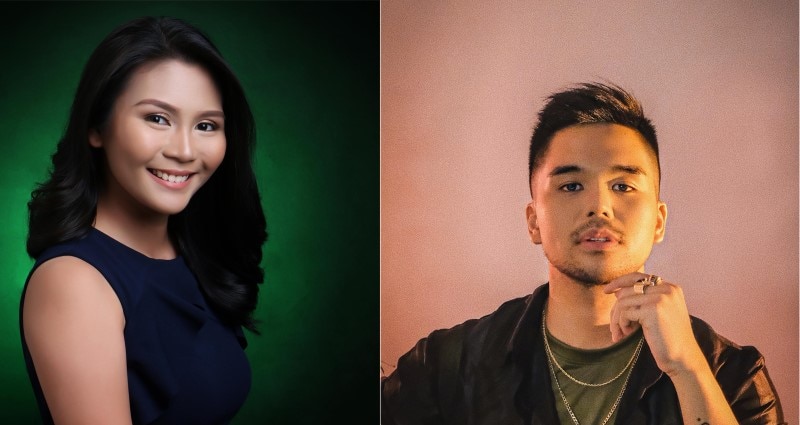 Song: Tabi-Tabi Po
Composer: Mariah Moriones
Interpreter: JMKO

The song "Tabi-Tabi Po" was first submitted by Mariah for Himig Handog 2019, but unfortunately, it did not make it to the top 12 finalists. Trying her luck again, Mariah submitted her composition this year and it was finally chosen.

Interpreting the song is her college friend JMKO, which made their working relationship a breeze. Talking about the message of the song, JMKO said: "Ngayon sobrang fast-paced na ng buhay. It's a reminder for us to be patient with love."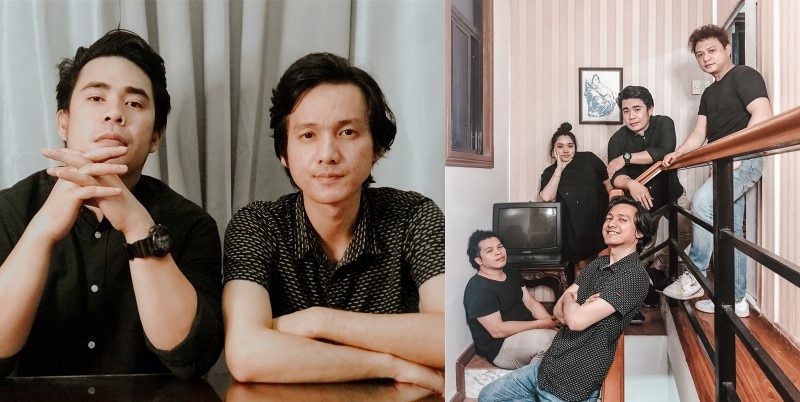 Song: Pahina
Composers: Joshua Ortiz and Aniceto Cabahug III
Interpreter: Kiss N Tell

A song that will pull at the listeners' heartstrings, this is the goal of bandmates Joshua Ortiz and Aniceto Cabahug III in composing the song "Pahina," which is interpreted by their band's lead vocalist Jarea.

As to the message of their song, Jarea shares, "it is about closure, 'yong magpapaalam ka sa taong mahal mo kasi wala na, hindi na ikaw 'yong mahal niya."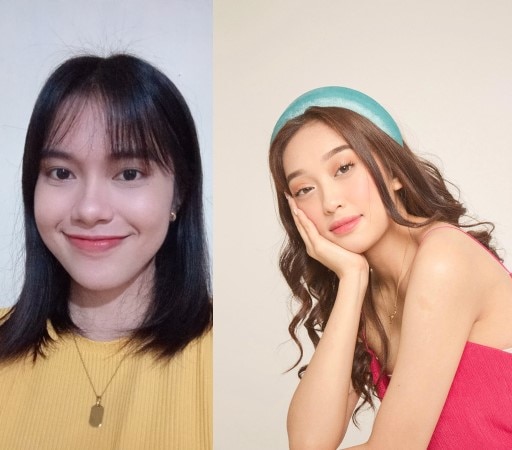 Song: Out
Composer: Erica Sabalboro
Interpreter: Fana

Finding herself on the verge of breaking down, composer Erica Sabalboro found refuge in writing the song "Out," which speaks of the struggles she is quietly battling with. Coincidentally, the song's interpreter, Fana, immediately related to the song because she once went through a silent battle because of bullying.

Now, they hope that through this song, people could better understand that everyone has their battles that they are quietly struggling with in their lives.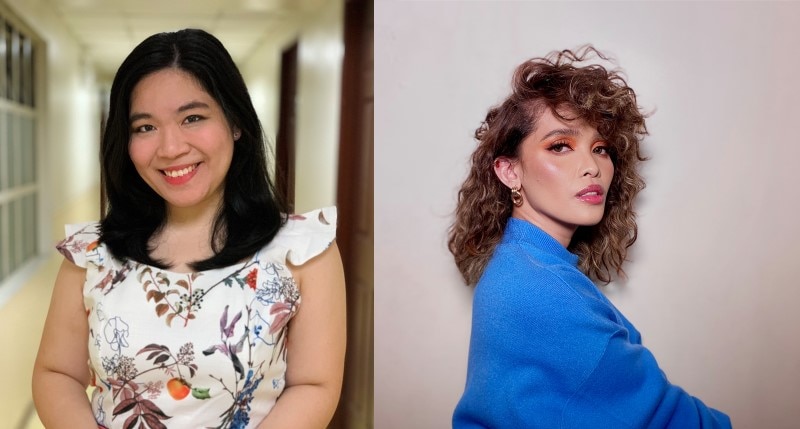 Song: Marupok
Composer: Danielle Balagtas
Interpreter: KZ Tandingan

In the younger generation's lingo, the term "marupok" (weak) is often used to describe people who easily give in when one shows them affection. In the case of Danielle Balagtas, the song "Marupok" was based on her experience, where a guy did not treat her right that has deeply hurt her feelings.

As the song's interpreter, KZ Tandingan gets to know the composer, and sharing her understanding of the song she says, "parang hinahalintulad niya ang pagpasok sa relationship sa isang pinto—kung hindi ka naman seryoso, 'wag mo na ko paasahin." KZ returns five years after her last Himig Handog song interpretation in 2015 for the entry "Laban Pa" with Jay R.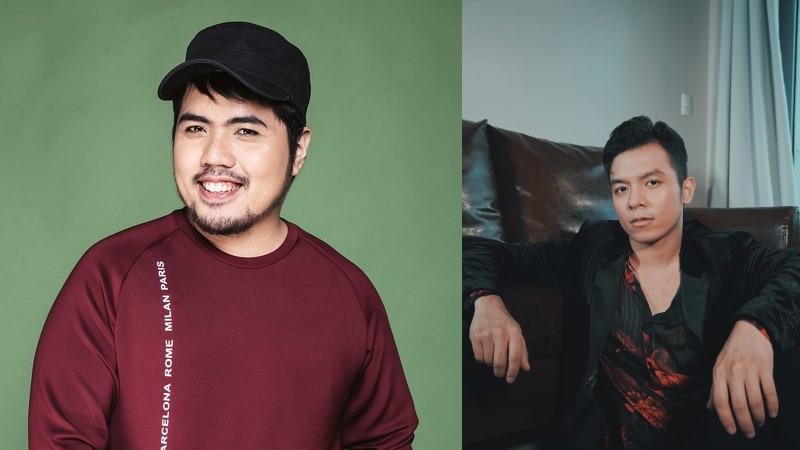 Song: Kulang Ang Mundo
Composer: Daryl Cielo
Interpreter: Sam Mangubat

Every year, Daryl Cielo submits a song entry for Himig Handog, and now that he made it to the cut, everything is still surreal for him. Even he is an overseas Filipino based in New Zealand, Daryl is still a huge fan of Original Pilipino Music (OPM), and knowing there are already numerous hugot (sentimental) songs out there he wanted to offer something different with his composition "Kulang Ang Mundo." "It's a grand profession of love, na ang pag-ibig as much as it can be painful, it can also be magical. A true love could be so magical na dadalhin ka sa ibang mundo," he explains.

Meanwhile, the song's interpreter Sam Mangubat loves the song but at the same time was challenged by what it requires in terms of vocal range since it goes higher than his usual range. But this did not stop Sam and instead inspired him to explore new boundaries.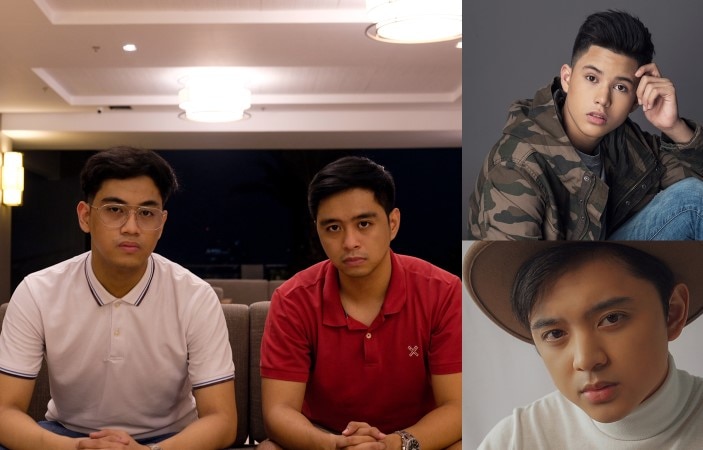 Song: Kahit na Masungit
Composer: John Francis Pasicolan and Jayson Franz Pasicolan
Interpreter: Jeremy G and Kyle Echarri

Interpreters and friends Jeremy G and Kyle Echarri are excited to lend their voice to the song "Kahit na Masungit" which was composed by brothers John Francis and Jayson Franz Pasicolan.

The song is based on John Francis's previous relationship where he learned that "in a relationship, you must communicate with your partner." On the other hand, being part of the 12 finalists is such a big achievement for the college student Jayson Franz who like his brother is musically inclined.

Did you find among these finalists your new on-repeat song? Then vote for them and they could be the "TFC's Global Choice" awardee for "Himig 11th Edition!"

To vote, react or comment on the in-studio performance video of your favorite song that is posted on these TFC Facebook pages: facebook.com/KapamilyaTFC, facebook.com/TFCUSOfficial, facebook.com/TFCCanadaOfficial, facebook.com/TFCMiddleEast, facebook.com/TFCEurope, facebook.com/TFCAsia, facebook.com/TFCANZP.

The song with the most reactions and comments will be the "TFC's Global Choice" awardee for the "Himig 11th Edition." The voting period is from December 15, 2020, to March 15, 2021. Cast your votes now: bit.ly/TFCHimigHandog