Do you have your favorite Filipino food? There may be a Latino food that's similar to it and may even have the same name. Jo Koy visits mitú, a digital media company that brings a Latino POV to mainstream entertainment to try Filipino dishes with host, Alejandro Perez. They swap dishes and try each other's version. Alejandro gives his feedback on Filipino dishes and Jo Koy with Latino dishes.
The two talk about the similarities and where the dishes are usually seen. They kick off with champorado which are very similar, while the polvoron and polvorones differ in texture and shape. Lastly, they try each culture's version of leche flan. The Filipino version of the flan didn't quite look like its usual, but more of a brûlée. The crossover between the two cultures just shows how connected we are. Check out the full video below!
Cover Photo Credit: we are mitú
Figuring out what to watch and binge or have a mellow weekend? We got you cover with these shows and Fil-Am actors that you have to catch. Check out these releases now available for you to stream and enjoy!
1. High School Musical: The Musical The Series
One of the biggest sensation right now, Olivia Rodrigo is back for Season 3 of the hit series, High School Musical: The Musical The Series. Although her character, Nini is a reoccurring character this season, we're still excited to see her back on the show that helped her career skyrocket! The first episode is out now and catch new episodes on Wednesdays only on Disney+.
2. Fire Island
Catch Fil-Am Conrad Ricamora (How to Get Away with Murder) in this rom-com that's inspired by Jane Austen's Pride and Prejudice. The story follows a group of gay friends who go on vacation to Fire Island, only for things to become complicated by classism and romance. It also stars Bowen Yang, James Scully, and Margaret Cho and you can catch it on Hulu.
3. Street Food: USA
We love to find new and yummy new places to grab a bit to eat and Netflix's Street Food: USA edition will take you around cities and towns to show you where the best street food is at! Los Angeles has a large population of Filipinos and of course Filipinotown doesn't disappoint when it comes to food. A restaurant featured, Dollar Hits will having you craving for fish balls, bbq, and all desserts you can imagine and also make you feel like you're back in the Philippines. Just don't watch the episode on an empty stomach!
The pastry bakery cafe turned tasting menu restaurant, Chicago's Kasama is the only Filipino restaurant to have a Michelin rating in America. Spearheaded by Chefs Tim Flores and Genie Kwon began serving the community in July 2020, but with the pandemic impacting the business, the couple shifted their focus. To accommodate and keep doing what they're passionate about, Tim and Genie went from their daytime menu to incorporating a 13-course tasting menu that includes many of our favorite Filipino dishes.
Their dinner menu only started late last year and of course a Filipino favorite, lumpia which is only one reason why people keep coming to Kasama. Their online reservation schedule is released at midnight on a 45 day rolling calendar with notifications available to let you know when there's availability. The tasting menu comes to $215/person and also other options like a beverage or non-beverage pairing at $115 and $65 per person respectively.
They've received awards and recognitions from Chicago Tribune's Food Awards Critics Choice, New York Times, and more! The couple didn't expect to receive a Michelin rating as Kasama was in talks for The Bib Gourmand list which is just as prestigious a recognition but not quite a Michelin star. According to Chicago Eater, Tim shares how grateful he is to receive the news, "So many people have teared up at dinner. It was never my goal, The goal was just to make good food I grew up eating, not to help Filipino Americans get in touch with their roots."
With the serge of the pandemic, Tim and Genie had goals in mind to continuing serving great food accompanied by a great experience and they are delivering. It's fitting that the restaurant is called, Kasama as the word translated from Tagalog to English means "together." Filipinos value meals and eating together as a family tradition, but also in general we do things as a unit, which is how Tim Flores and Genie Kwon started the business. Now, it's also how many people will experience Filipino cuisine when they visit Kasama. If you're in the Chicago area, make sure to get your reservation and let us know your experience @myxnews!
Cover Photo Credit: Kasama Instagram
Kristine de la Cruz, owner of Fil-Am bakery Crème Caramel LA has a big shot at Sunday's Big Game! The Super Bowl LVI Business Connect Program looks to connect businesses with opportunities related to the Big Game as a way to promote LA county businesses. Crème Caramel LA's "upside down pie" was selected to the program and it's making an entrance at one of the biggest sporting events.
The LA bakery will serve their delicious pies to everyone from celebrities, athletes, and food executives at the "VIP Tailgate Party". The path to the Big Game wasn't easy as de la Cruz initially baked to make ends meet. The result of a happy accident of overdone custard mini pies was the birth of the now popular upside down pies. The delicious dessert blends right in with the other baked goodies the bakery offers like custards and bread puddings.
The Super Bowl LVI Business Connect program is a partnership between the NFL and the Los Angeles Super Bowl Host Committee (LASEC) to connect businesses with the opportunities to compete for contracts related to the game. Their mission commits to supporting minority, woman, LGBTQ+ and veteran-owned businesses through professional development, networking and contract opportunities. We hope that this program continues to not only include Filipino foods, but a diverse range of cuisines.
If you're in LA, get your own Ube upside down pies and other flavors at the Creme Caramel LA, or Ube Baby Silverlake stores. Can't make it out there? Don't worry and check your favorite delivery apps and get the sweet goodness at your door! For a list of more Filipino eateries, click here.
Cover Photo Credit: Crème Caramel LA
Junemy aka Gastronemy on Instagram takes us on a sweet food adventure through SNOICE. We get to know this family-owned business and discover some classic Filipino desserts with a twist. Follow along as Junemy dives into the menu and gives us her recommendations on some of her favorite items at SNOICE.
About Gastronemy aka Junemy:
Junemy Pantig is a San Diego-based food content creator showcasing her finds on her Instagram as @Gastronemy. She believes that "Home is where the food is" and has strong ties with the community in San Diego. Gastronemy comes from the word gastronomy, which means the practice of eating and cooking good food. Junemy's nickname is Nem, so she incorporated that as a play-on-words to create her brand name. Gastronemy mainly showcases her food adventures and finds on social media, but she also specializes in food photography and marketing management.
About Snoice:
In 2015, Snoice opened up as a pop-up bar in the corner of Kababayan Bakery, located in San Diego, California. It soon became popular enough that three months after opening, a deal was made to renovate the bakery and build a hole-in-the-wall shop. Since then, Snoice has been striving to serve high-quality, fully customizable interpretations of Taiwanese-inspired shaved snow, Filipino-inspired halo-halo, and the ever-popular boba tea.
Snoice's culture reflects the values of two young parents, who left their careers in New York City's startup world to focus on raising a family. Both lived in households that built small businesses in the restaurant and events industry. Coincidentally, the couple aspired to create a unique environment where their then three-year-old son, Nathan, would have the opportunity to meet with friends and family, pay tribute to Filipino-American culture, and give back to the same neighborhood and community that his parents grew up in.
About Merienda:
"Merienda," aka Snack Time, is a part of MYX Global's new Youtube content line-up. The show follows influential content creators in food and culinary arts who take us on a snack time journey to Filipino-owned restaurants where they explore the menu, talk to the Chefs, share their tasting reactions, and give us their recommendations.
Content Creator, Cake Designer, and Chef Greggy Soriano has the perfect e-cookbook that can get you set for all the home cooking you might be doing to make the holidays even more special this year. First off, if you haven't seen Greggy's TikToks or Reels yet, you are definitely missing out. Here are a few of our favorite ones.
Cassava Cake
Filipino Breakfast charcuterie board
Brazo de Mercedes Cupcake
A compilation of ALL the desserts we need in our lives
Ok so now that you know what's in store for you from this cookbook here is a bit more information on it:
-It's filled with top-secret Filipino American recipes along with Greggy's Family recipes that have been passed down by generations
-It's has over 180 pages of foodie-filled images and recipes
-It's easily accessible through a tablet or phone
The Filam Foodie: Mouthwatering Filipino American Recipes. Written by Greggy Soriano is now available for purchase here.
About Greggy Soriano:
"I started decorating cakes when I was 15 years old. On a school night, I sculpted a cake of a woman's torso with a fabulous red Cornelli lace bodice. I took classes from a local cake decorating supply store in my town with a bunch of old ladies and I actually loved it!
I developed being a foodie at a young age. My Dad would make me eat things like Century Egg, Sisig, Balut (boiled duck embryo), and Dinuguan (pig's blood stew). It was amazing, all of the French and Asian culinary skills my Dad knew; it was as if he was a professional chef. I'd be his sous chef, putting together the bouquet garni, perfecting how to properly dice an onion, and making the perfect Pancit Miki Guisado on the fly. Not to mention, my Mom is an amazing cook as well. She knows all of the standard cooking techniques, secrets and almost made up these rules that take classic dishes to next level.
I think I've always had an eye for color and design. When I create, I just love letting go and allowing things to organically manifest. I'm inspired by fashion, design, people who are passionate about food, different cultures and all things "beautiful." I'm all about making that statement and my ultimate goal is to influence others with my work and try my darndest to master the art of presentation.
​I attended The Culinary Institute of America in Hyde Park, NY and have studied from some of the greatest teachers in the Pastry and Cake industry such as, Betty Van NorStrand and Dieter Schorner (the dude who brought Creme Brulee to America). I'm constantly nudged in a positive way, by people and tangible things every day and continue to discover new techniques and mediums for cooking, crafting and baking. I am SO grateful to be living my dream as a content creator, cake designer and chef. I look forward to creating amazing things with each and every one of you!
​​Muah x 1,000,000
- Greggy
Cover Photo Courtesy of Greggy Soriano Instagram
Republic Artist and Singer/Songwriter Just Stef visits the MYX Global studio in Los Angeles and tries Filipino fast-food staple Jollibee for the first time! Stef sits down with MYX Global for her first taste at some Filipino fast food and shares what she likes the most and what didn't really do it for her tastebuds. Then, we ask her to give us her honest reaction and rate each menu item with a "Jolli" rating from 1 to 5. So check out which menu item is her favorite and tag us on social to let us know what your go-to meal is at Jollibee!
About Just Stef:
In 2020, Just Stef was discovered by the former Global Head of Songwriter & Producer Relations at Spotify, Tiffany Kumar, who was building her Beat House production company. Tiffany started sending songs to Stef who like so many of today's artists had already learned how to record herself. One of those songs was "Miss U Miss Me," penned by hit songwriters Chelsea Lena and Kennedi Lykken (Dua Lipa, Kiana Ledé) and produced by KyleYouMadeThat (NLE Choppa, Coi Leray) and Rice N Peas.
Just Stef initially previewed a snippet of the track to her 2.2 million TikTok followers, and it exploded right out of the gate. The teaser alone has racked up millions of views, hundreds of thousands of "likes," and tens of thousands of comments. Keyboards and 808s energize an off-kilter hummable beat as she flexes her impressive vocal range and delivers an undeniable hook, "I miss you, you miss me, let's make it easy, tell me the same thing."
Follow Just Stef:
Instagram: https://www.instagram.com/iam_juststef/
Twitter: https://twitter.com/iamjuststef
Tik Tok: https://www.tiktok.com/@iamjuststef?
Youtube: https://www.youtube.com/c/Iamjuststep...
Wanderlust Creamery in Southern California is celebrating FAHM in a unique way. For the month of October, Wanderlust is featuring various Filipino ice cream flavors and combinations. There are 6 flavors that are available at all six locations:
Keso + Corn Lengua de Gato: A classic Filipino flavor duo of cheese + corn, reimagined: cheddar ice cream spun with thin & crispy, housemade corn lang du chat cookies.
"Pearl of the Orient": Coconut Sampaguita ice cream: grass fed cream with a whisper of coconut milk, infused with Philippine sambac jasmine.
Mangga Kesocake: Masacrpone cheese ice cream swirled with housemade Manila mango jam & buttery graham crumble.
Kapampangan Halo Halo: Halo halo milk ice cream studded with jackfruit sherbet, swirls of saba banana -dulce de leche, gelatinous coconut sport, + crispy toasted pinipig rice.
Sapin Sapin: A neapolitan of our signature malted ube, jackfruit, and sticky rice ice creams.
Sans Rival: Buttercream ice cream, with pieces of crispy cashew dacquoise in every scoop.
Wanderlust is owned by Co-Founders Jon-Patrick Lopez, Operating Partner and Adrienne Borlongan, Creative Partner. The flavors are inspired by their own feelings and every flavor is made from memories. It reminds them of their childhoods, places they've been, and places they want to go. Borlongan is a food science graduate and granddaughter of flavor chemist from Magnolia Ice Cream, she conceptualizes and crafts the flavors to globalize palates through unique, but familiar ice cream flavors.
Three more flavors will be available at 5 of the locations throughout the month for a limited time.
*Palitaw de Yema (Limited Edition available 10/8 - 10/14): Yema custard ice cream and sticky rice ice cream swirled together with chewy, sticky, sesame-coconut rice cakes.
*Abocado Pastillas (Limited Edition available 10/15 - 10/21): Creamy simplicity in classic Filipino form: avocado + grass fed milk churned into an ice cream swirled with thicc pastillas milk jam.
*Mani Milk Tsokolate (Limited Edition available 10/22 - 10/31): Our iteration of the iconic Filipino Choc*Nut candy. A milky chocolate ice cream with pieces of housemade peanut - cacao polvoron
Adrienne Borlongan shared a touching story about how creating ice cream has helped her find her roots. "Ice cream making is in my blood. Shortly after starting Wanderlust Creamery, it was pointed out to me that my grandfather (whom I never got to meet) worked as a flavor chemist at an iconic ice cream company since the 1920's. The ice cream plant is where he also met my grandmother. Making ice cream supported their growing family, just as it does mine. The company they worked for originally made classic American flavors, targeting members of the American Navy stationed in the Philippines. Lolo Eli (my grandfather) & the team would work on formulation for these products. But they were also quietly making batches for themselves & the factory workers from local produce like langka (jackfruit), mangga (mango), ube, corn, & most famously- the factory's proprietary cheese. All these ice cream flavors would eventually make it to market and greatly outsell their "classic" predecessors. It's a story that reminds me of ours."
This October, Wanderlust's menu is an ode to all the stuff the Co-Founders loved about growing up Filipino American: halo halo but hold the beans, foreign candies as souvenirs from the homeland, that jiggly tri-colored dessert at every family gathering, every Filipino kid's favorite cashew butter cake, and so much more.
If you're in the area, you have to try out the different flavors because it's something you definitely don't want to miss out on!
Cover Photo Credit: Wanderlust Facebook
Kapwa Collective is a free outdoor event in San Diego to highlight Filipino culture and excellence. People from all walks of life are invited. We hope you can make it!
KAPWA COLLECTIVE EVENT DETAILS:
DATE & TIME: Oct 2, 2021 | 1-5pm
LOCATION: 4s Commons Town Center | 10550 Craftsman Way Ste. 187, San Diego, CA 92127 (on the lawn next to Mostra Coffee 4s)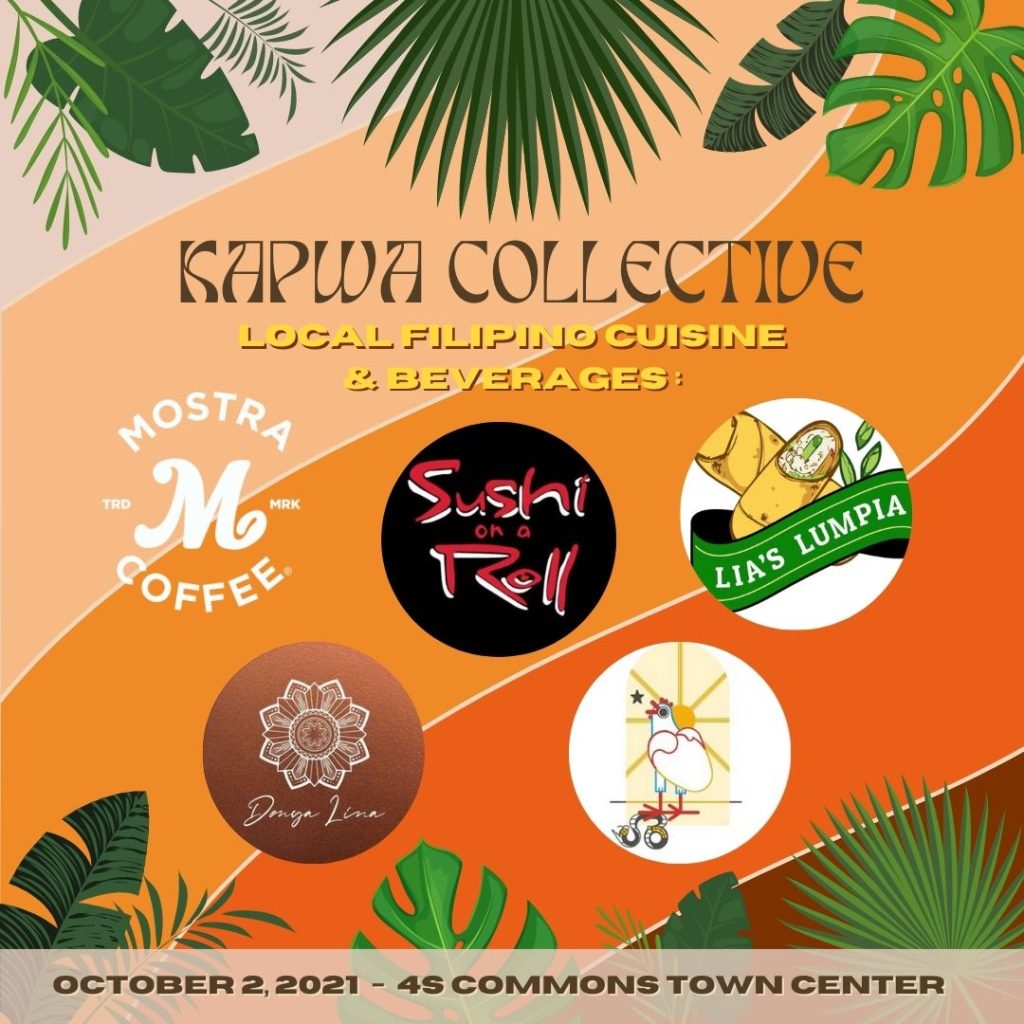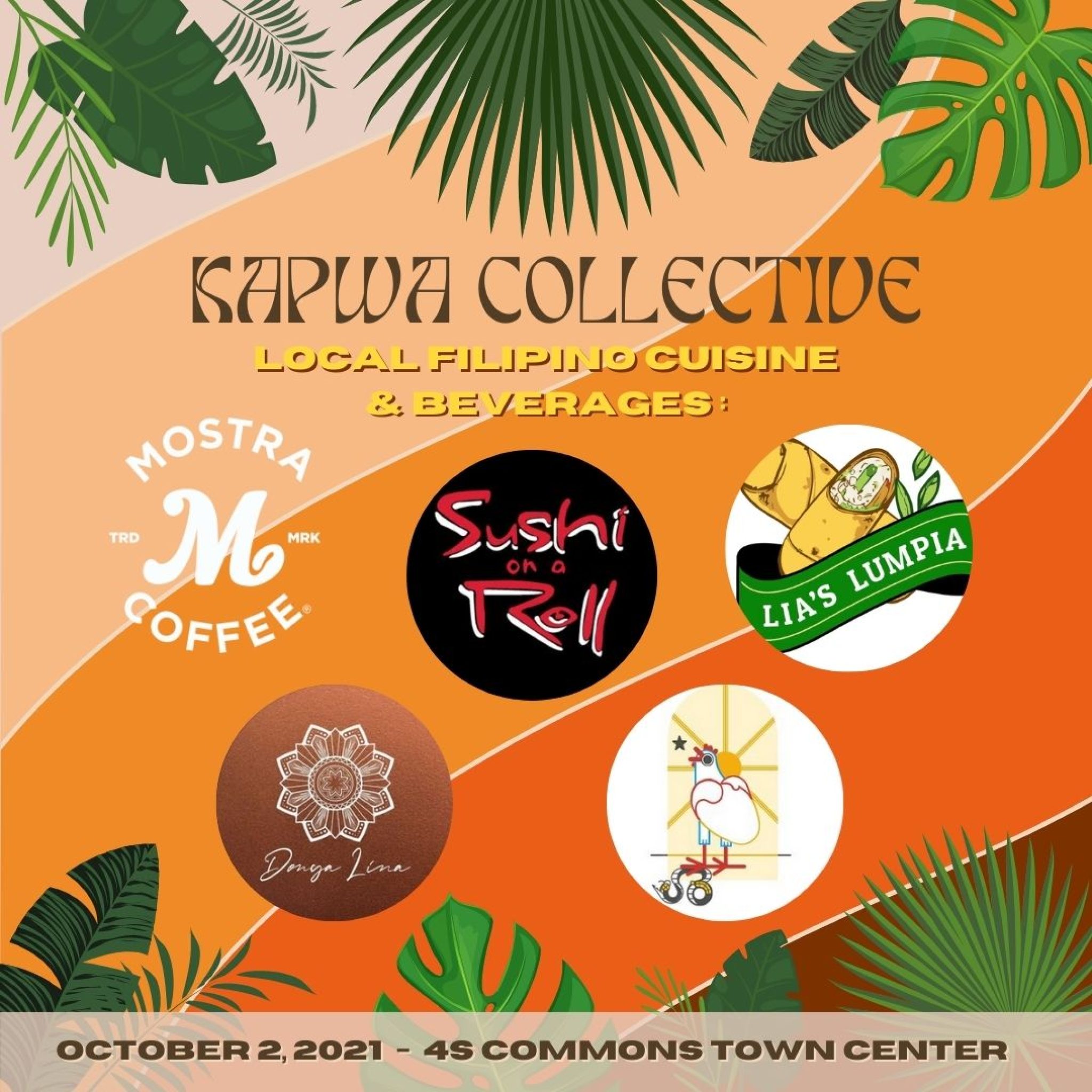 What is Kapwa? - "Kapwa" is an indigenous Filipino ideology meaning togetherness and that we navigate through spaces as a community rather than alone. A recognition of shared identity; an inner self shared with others."
VENDORS: (All Filipino Owned)
-Mostra Coffee (2020 Micro Roaster of the Year)
-Illa Manila
-Little Black Diamond
-Lia's Lumpia-Sushi on a Roll
-Oxbloode-Donya Lina-Meris Creations-Knotty By Nature-Lunna Henna
-Nouvellesthetics Skincare
-Chicken Heart-Rikki's Wickies-Cori Create-Still Wild Athleisure
-Crystal Clear Kids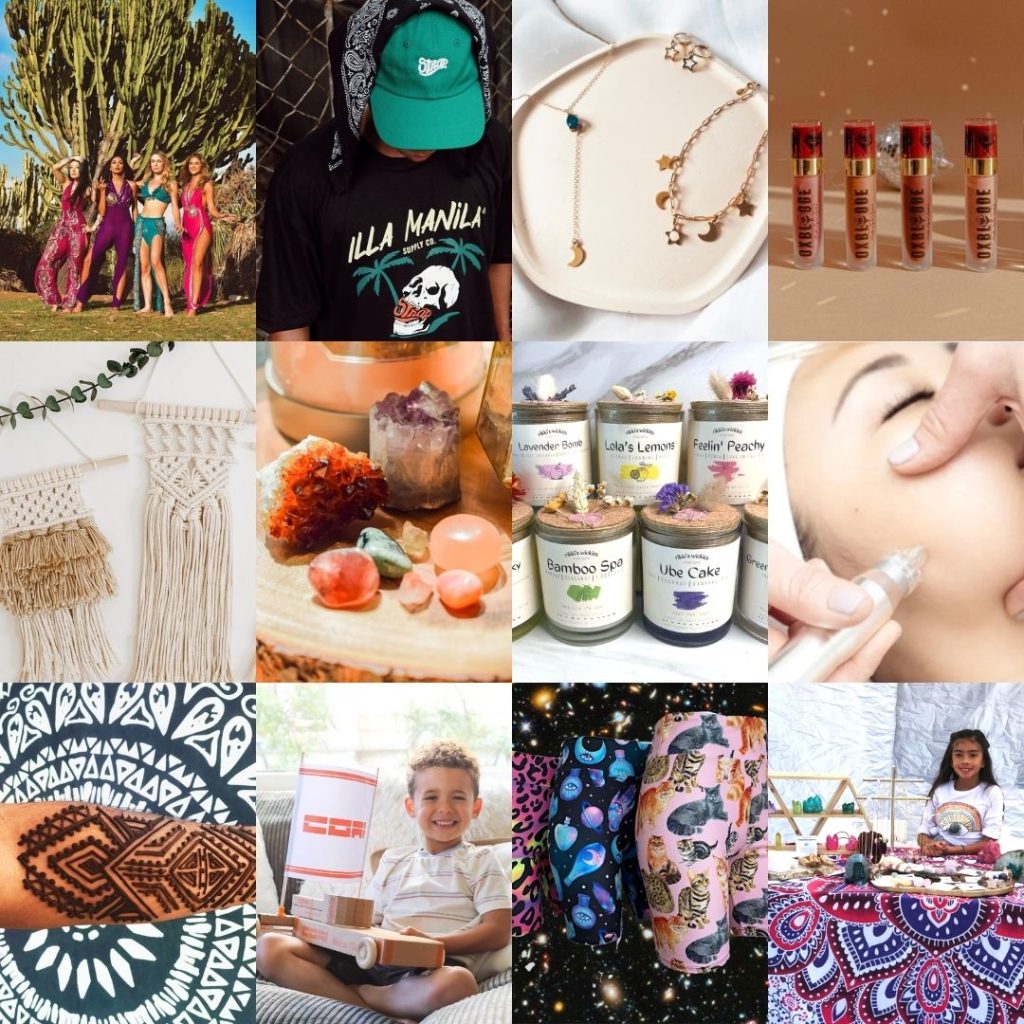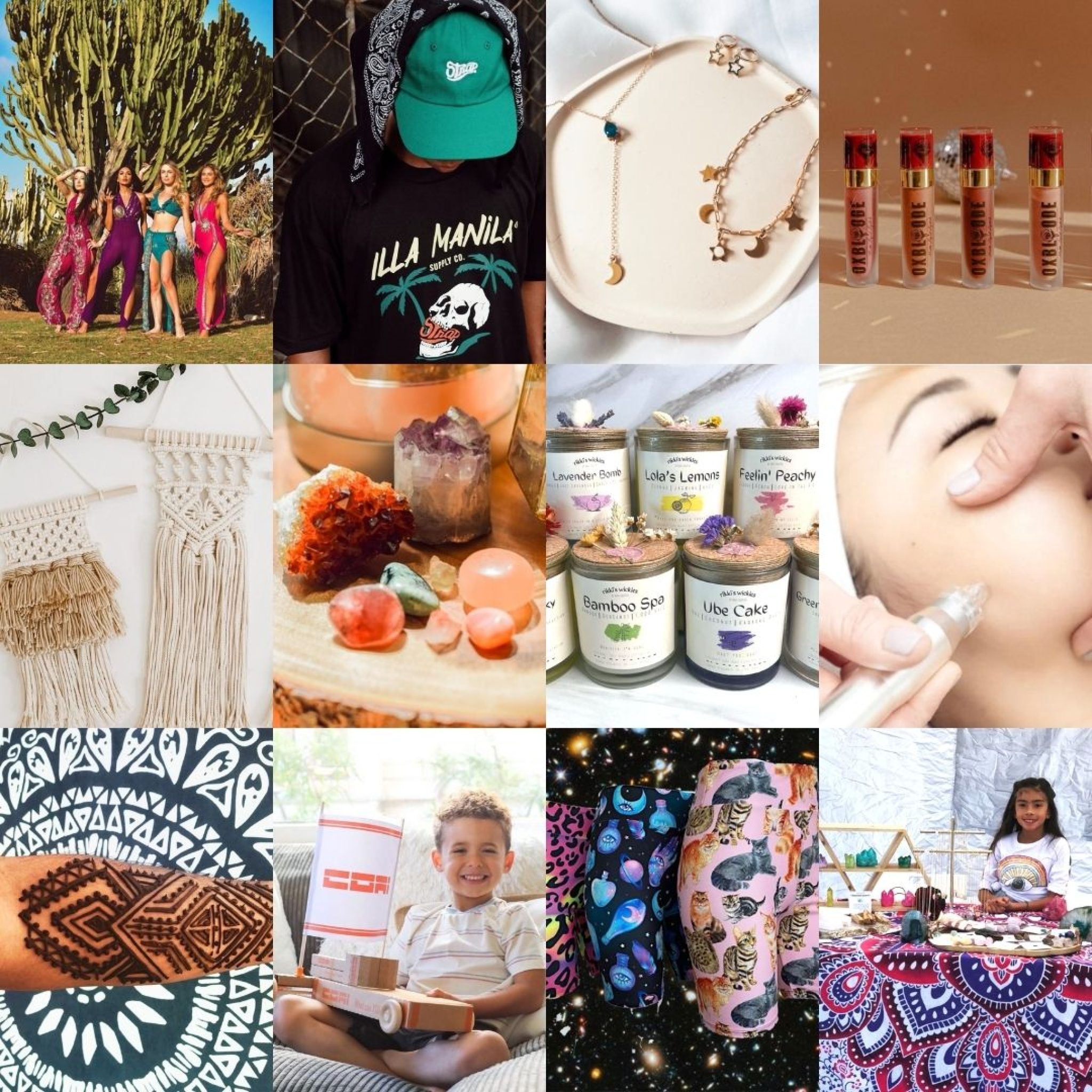 RAFFLE PRIZES: (100% of the proceeds go towards Filipino nonprofits)
-Willy Santos Signed Skate Gear + Apparel
-Dinner for 2 at Animae-Helicopter Tour-Free month at F45-Little Yellow Jeepney Books-AFC Professional Headshots..and so much more!
I don't know if it's just me, but I can't go through my Instagram, Twitter, or Tik Tok feeds without a glimpse of that delicious purple yam we call Ube. At this point, I see it every day, so it might as well be my UBAE. Dad jokes, anyone? No? Ok, let's move on to the start of our possibly never-ending list of Ube desserts you need in your life right now!
In no particular order here we go...
Ube Bread Pudding from B Sweet in West Los Angeles and Downtown LA. If you live in LA and you haven't been here what are you doing?!
Ube Créme brûlée from Keepers in Downtown Los Angeles. I tried this decadent Ube masterpiece and 10 out of 10 would recommend.
Ube Bilog from Mamasons Dirty Ice Cream in London's Chinatown. This is Ube ice cream in between toasted pandesal. The perfect bread to ice cream ratio.
Ube Nawa from SNOICE in San Diego. This drink has an Okinawa blended base with brown sugar syrup, boba and topped with fluffy Ube whipped creme. This is a seasonal menu item, so I had to throw this in now. But don't worry, they have more Ube offerings.
Ube cookies from Brown Baked. These delicious cookies can be topped with white chocolate or oreo but even the plain cookies are incredibly delicious, I promise you!
Ube Truffles from Cafe 86. This masterpiece is a burst of Ube rolled into Oreo crumbles! As you can see below, they have a plethora of Ube selections on the menu.
Ube Macapuno Crinkles from Treat Yo'self Baked Goods. I know I shared some Ube cookies earlier, but there is always room for more, and these crinkles are it! FYI their whole crinkle selections are a must-try.
Ube upside-down pie from Ube Baby in Silverlake. Just look at that graham cracker crust on top tho! It comes in individual servings too. But you'd probably want a whole pie right?
Boba Ube Ice Cream from Magnolia. To round things off, here is something almost everyone can get their hands on. Magnolia says these are available at your local Asain market and selected Walmart Locations!
Cover Photo Courtesy of: Cafe 86
Chef Vallerie was born in San Nicholas, Ilocos Norte, Philippines, in her Grandfather's Bakery. At an early age, her parents migrated to the United States in hopes for better opportunities, and later brought Chef Val to the states to raise her in Hawaii once a foundation had been built. A late start to her career has not stopped her from reaching the top. She began her career as a Pastry Chef and, in just a span of a few years, has become the first Yamashiro female Executive Chef at premiere Hollywood restaurant to the stars like Bruno Mars, Michael B. Jordan, H.E.R., Apl.de.ap (Black Eyed Peas) and many more.
Her gracious hospitality and her seasoned palate have created a new renaissance for this famed Hollywood establishment. Follow along as Chef Vallerie and her parents, Christopher and Elo Castillio, reflect on the early years of migrating to America in search of greater opportunities. See the photos from the Hollywood screening at Yamarshiro's, hosted by Chef Vallerie here on our MYX Global Facebook with Patrick Starrr, Robin Nievera, JayR, Mica, Princess Punzalan, Manny Streetz, DJ Flict, G Tongi and many more.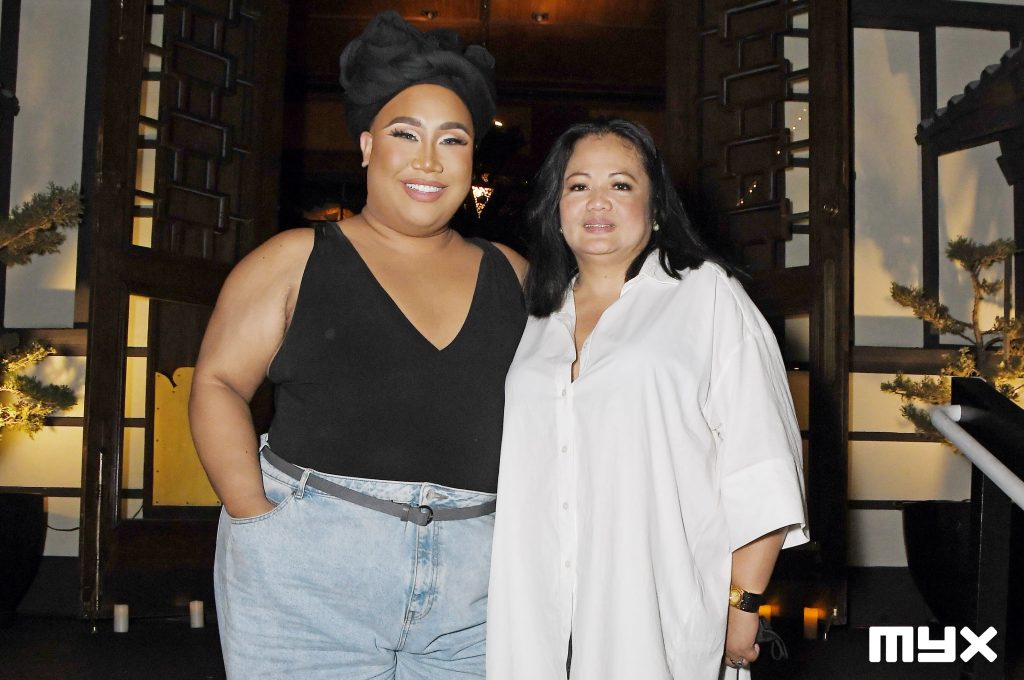 Making it in America is a new MYX original series that follows the multigenerational, challenging journey of successful Filipino American entrepreneurs, artists, celebrities & influencers. The story documents the sacrifice and immigration of their parents & friends from the Philippines that worked hard to help raise them and kickstart their careers.
Watch the full "Making it in Ameirca" Ep.1 episode below:
For more follow: @chefvallerie
Making it in America Production Credits:
Executive Producer: Roslynn Alba Cobarrubias
Director / Writer: Nino Llanera
Editor: Jon Santos
Cinematographers: Brian Bautista (Hawaii) & Eric Smith (Los Angeles)
Director of Photography: Jordan Martin
Featured Cover Photo: Sthanlee Mirador
Special Thanks: Chef Vallerie & Yamashiro Staff
Watch the "Making it in America" trailer below: