BTS dropped their latest music video for "Butter," that quickly topped the MYX Daily 10 chart when it came out. Here are recent reaction videos from Filipino fans across the world. The video has already received over 196M views in 3 days!
Which one is your favorite? Fill in the form and let us know!
Cousins React PH
2. Reb x Tanya (Filipino Theatre Actors)
Featured photo courtesy of BTS Instagram.
Released in February 2021, ALAMAT 'kbye' has now reached 1M+ plays. We listed some international reaction videos to the song and video. Which one was your fave? Watch all the reactions and let us know by filling out the form below. We will announce who your favorite reactor was on May 28 and let them know!
Watch the lyric video with English translation below:
2. pops in chi
3. RiTV
7. KYO QUIJANO
8. MariXNation
9. Kimay
10. NJOE TV
11. DANIEL BAEK
Fill out the form to submit who your favorite reactors was from the 11 above:
ABOUT ALAMAT:
Alamat is an 8-member sing-rap-dance boy group from the Philippines that sings and performs in multiple Philippine languages.
Take a trip around the world to see the latest reactions from James Reid's single "Soda."
Latinos Waleska & Efra react to James Reid - Soda (Official Music Video)
Indie&Tabs TV JAMES REID REACTION || SODA Live Performance
Faltan 5Pe Reacciones James Reid performs "Soda" LIVE on Wish 107.5 Bus -
Black Cookies Productions Filmmakers React to James Reid's SODA Music Video!
ICYMI, watch James Reid perform "Soda" on the Wish Bus below:
MYXed Reactions, the newest MYX show premiered this week featuring Youtuber siblings Waleska and Efra Herrera. The Herrera siblings have a channel where they react to songs, music videos, and artists. Requests comes from viewers and fans of their channel then Waleska and Efra give their honest opinion on the track. Musicians themselves, they analyze music the way A&Rs do by looking at the production, lyrics, and the art as a collective. Their mission is to share new music and help become a trampoline for artists. However, we can't miss the fact that they also produce and release their own music too.
In their sit down with Ros for MYXed Reactions, they talk lots of music, identity and moving to another country, similarities between the Spanish and Filipino cultures, and their favorite Filipino artists.
Their bond as siblings is what drives their current projects such as their Youtube channel and "Featured Friday" podcast
Waleska and Efra are the definition of sibling goals. After pursuing separate goals when moving to Europe, Waleska furthered her studies in singing. She went to Italy for six months and graduated in Performing Arts and theatre at Margaret Howard theatre college in London. Efra pursued a tennis career and venture in modeling. However two years ago, they decided to come back together and reunited on Youtube. They missed the creative aspect they experienced in their early years.
Youtube brought them back together after going their separate ways since moving from Venezuela. Their "Latinos React" videos gather thousands of views but it's the connection between the siblings is what really drives their content. Efra says, "Working with his sister is a privilege but to share it with his sister is better." Their responses to new music and artists are organic and not filtered. Efra explains that being online these days, we don't know what genuine or true. However, the insight they provide in their videos tells you they know what they're talking about.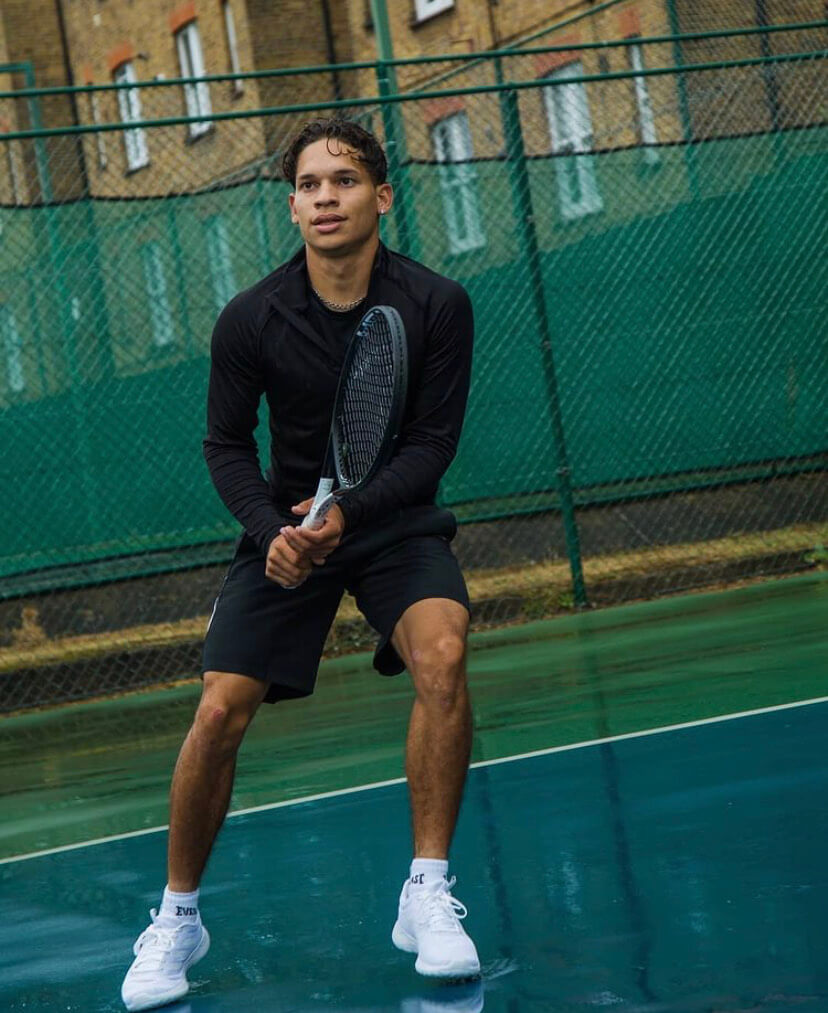 Moving to London, the Herrera's sacrificed their careers in Venezuela but it was the right time seek other opportunities and discover the world
With a rising career in Venezuela, the Herrera siblings left it behind to go to London. Moving at 11 years old, Waleska looked to pursue music outside of Venezuela as she felt limited. Starting to explore the world, Efra was an outsider looking into Waleska's experiences abroad. He felt a "whole world was out there of dreams that could be achieved." It was their time to rebuild from the ground up and find out who they were as people. They turned to focusing on arts primarily.
They're like the modern day Quintanilla Family as Waleska and Efra's careers are a family affair. In addition to their videos and podcast, they're releasing music too. When you combine Waleska's vocals and Efra's rapping skills, you got a dope track. MYX Global got a glimpse of Papa Herrera who helps in production when he popped in the interview for a quick hello. Waleska mentions that this is the first time their father has been shown in front of the camera. Sky's the limit for the Herrera's especially Waleska and Efra as what started as a project to get creative again has evolved to 3.59k subscribers while sharing and doing music they like.
The goal is to become a global citizen through music and find their identities through cultural experiences
Traveling expands your horizons and opens up perspective. Waleska shared that visiting Italy was a game changer for her. There's so much out there than what we know. The podcast "Featured Friday" is aimed to find what else is out there. Waleska and Efra explore music of all genres from French music to Brazilian music, Spanish and Tagalog music. Stepping out of one's comfort zone to find new things will help find one's self as a person. They encourage others to find highlights from experiences and take it to shape one's perspective of the world. The key thing to remember is to maintain your core as a person as you evolve and have different experiences.
Although they live in London now, they keep their Latin identity alive by valuing the culture's traditions and language
A big topic that was discussed is how similar the Latin and Filipino cultures are. They talk about how South America and the Philippines both heavily value family and have accommodating people. Waleska says, "I think the Philippines is very similar in the way a stranger is no longer a stranger but your friend...and able to bring such warmness and positivity."
Another aspect they share is the language. When the Philippines was colonized by the Spanish, the Tagalog language took elements from the Spanish language. Efra jokes that Spanish isn't yet activated in Filipinos, it just needs to be discovered. However, it's similar for Latinos in which Tagalog is there, they just don't know it yet. But he does agree that learning Tagalog is a difficult task. From there, certain traditions are modified and passed through generations.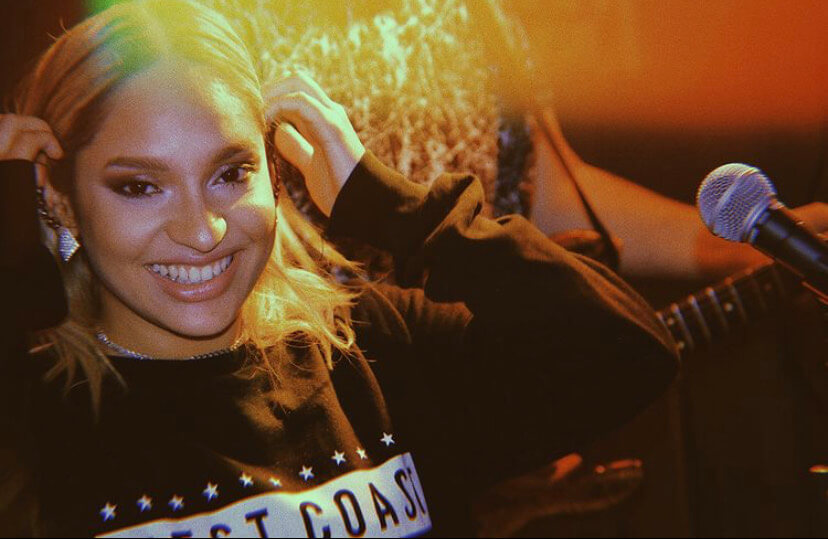 With the Herrera siblings being global citizens, they're proud to represent their Latin and Venezuela cultures even though they're now based in London. Waleska tells us that sometimes their mother will have the family only speak Spanish at home because they've been speaking too much English. She shares that this is what helps keep their Latin identity thriving within them. Also, she says a conversation needs to be had with one's self on which aspects of one's culture would carry on and what things from the new world can help further character.
It's time to manifest Original Filipino Music to a global scale along with supporting independent artists
We've said before that original Filipino music doesn't get the recognition it deserves. They joke that Filipinos can make the karaoke machine sound good. With music in Filipinos' blood and millions living around the world, OFM is what connects everyone together. Waleska and Efra admire the artistry from Inigo Pascual, Ez Mill, Bugoy, Moira Dela Torre, and James Reid. Waleska mentions that right now one of the artists she liked to react to is James Reid. "He blew my freaking mind off with his soda performance, it was so so smooth." We totally understand, Waleska! They along with us want to see more Filipino artists breaking the music scene internationally.
Although they may be introducing us to artists, they aim also to hopefully collab with artists they react to. This was done in Waleska's rendition of Moira Dela Torre's song Paubaya. Waleska didn't sleep when she found out Moira had commented on her Instagram and showed support on the cover. They want to be that trampoline for artists who aren't yet known or not shared globally and help introduce them to a wider audience. These days, going independent is doable as Efra looks at the state of the music business. An artist doesn't always need a record label or producer, there's tools in which artists are becoming a one stop shop.
"We're both such big believers of today's music industry is for being independent... you know that regardless of whether you're signed that your time can come."
We loved having Waleska and Efra on MYXed Reactions and hope to see them at the next Filipino Festival in London! With how much they respect the Filipino culture, they have to be given the honorary Filipino titles. So many gems were dropped in the chat that will have MYXers quoting Waleska and Efra. There's so much more in the interview that MYXers will just have to check out!
More about Waleska and Efra Herrera
Waleska (25) and Efra (22) Herrera started singing and performing at the age of 5 and 3 years old in the folkloric band called "La Parrandita gaitera" and recorded three albums to tour around Venezuela four times. Waleska provided the vocals and Efra on percussions then later joined the front line with his rapping abilities. They went on to take on national TV hosting shows and channels such as "Televen" "DAT TV" "Venevision" & "NCTV". Back together, they host the weekly podcast called, "Feature Friday" and "Feature Friday Plus" on YouTube, Spotify, Apple podcast and iHeart radio. Their podcast and Youtube channel helps viewers discover new music while also chatting with the artists and creators globally.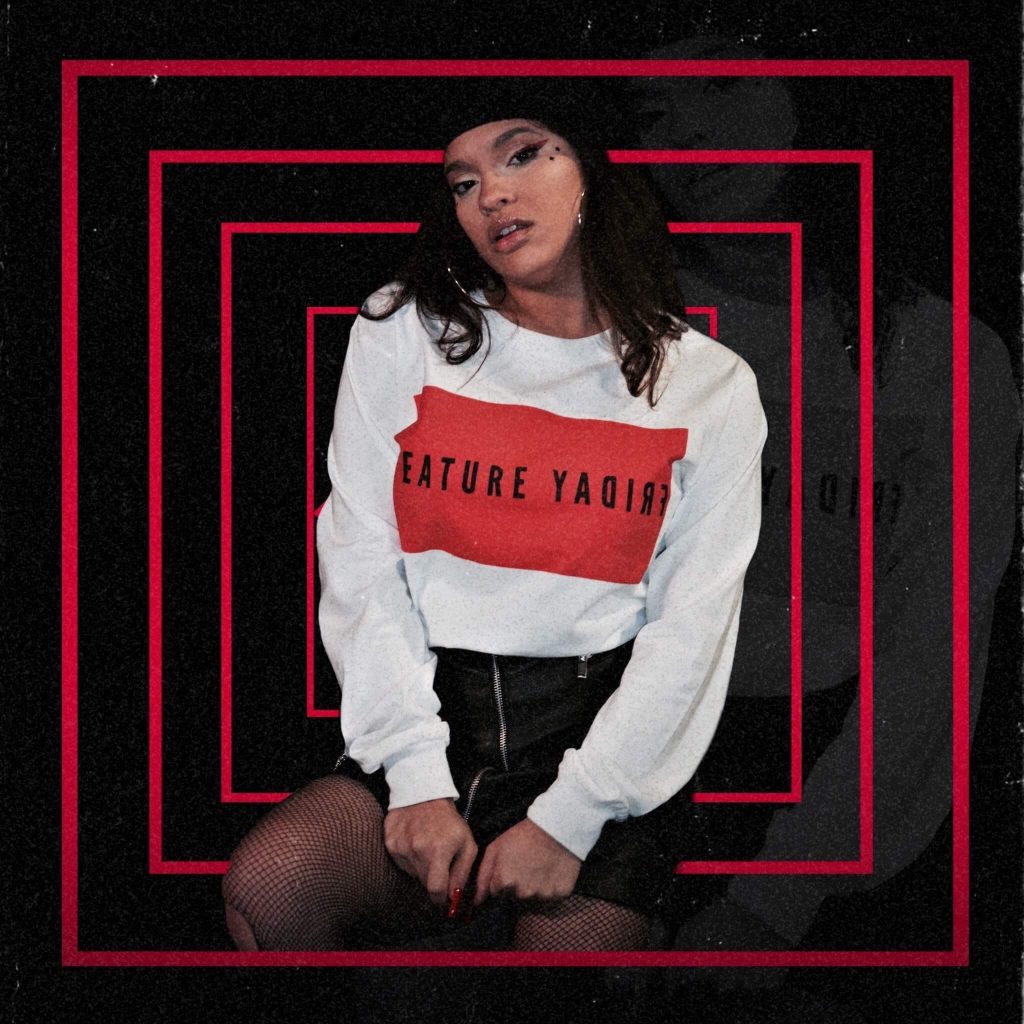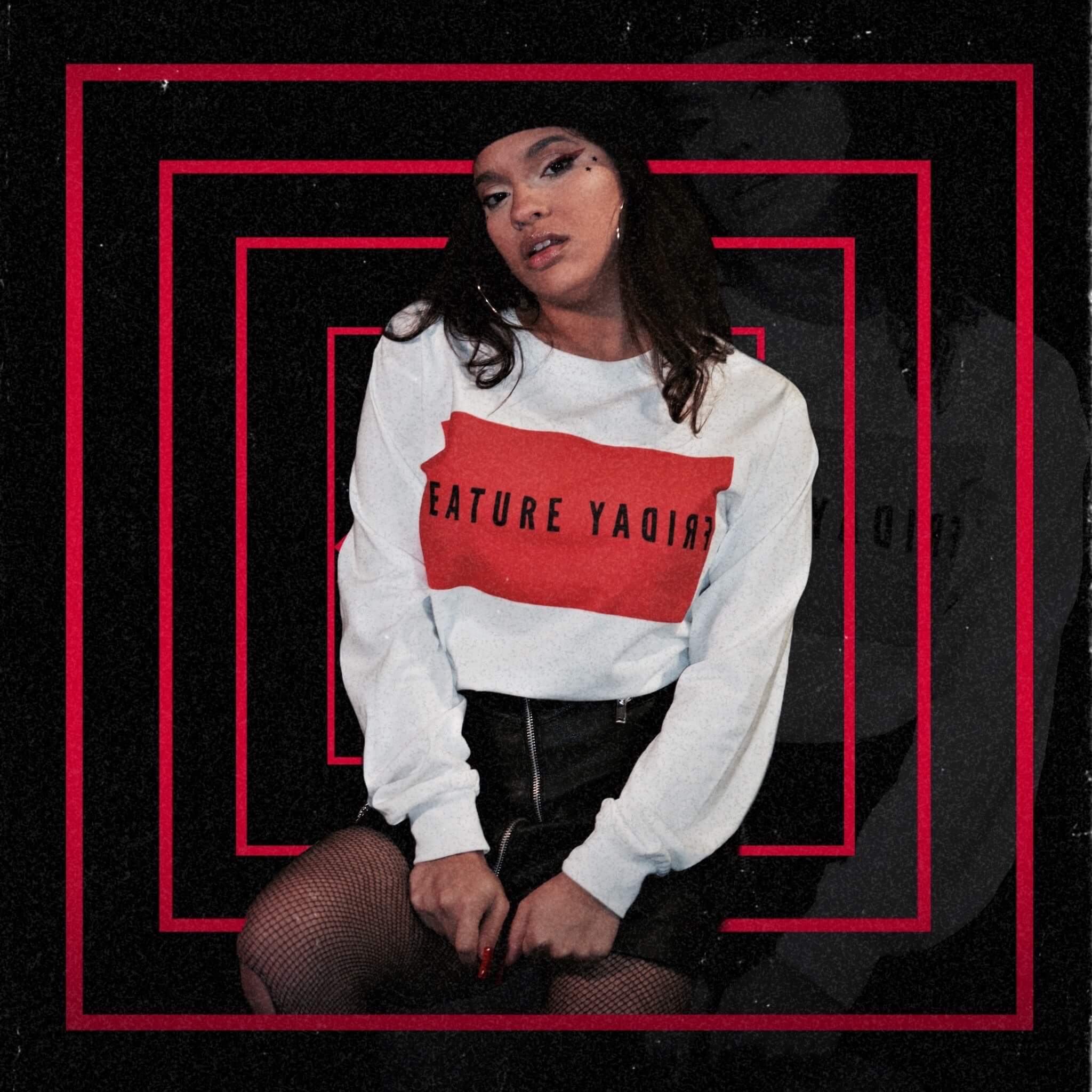 Waleska graduated in Performing Arts and theatre at Margaret Howard theatre college in London. She was a part of several off West End musicals like "Cats the musical" where I played the lead role of Grizabella. "Beauty and the Beast," "Into the woods,"  "The Wiz," and more.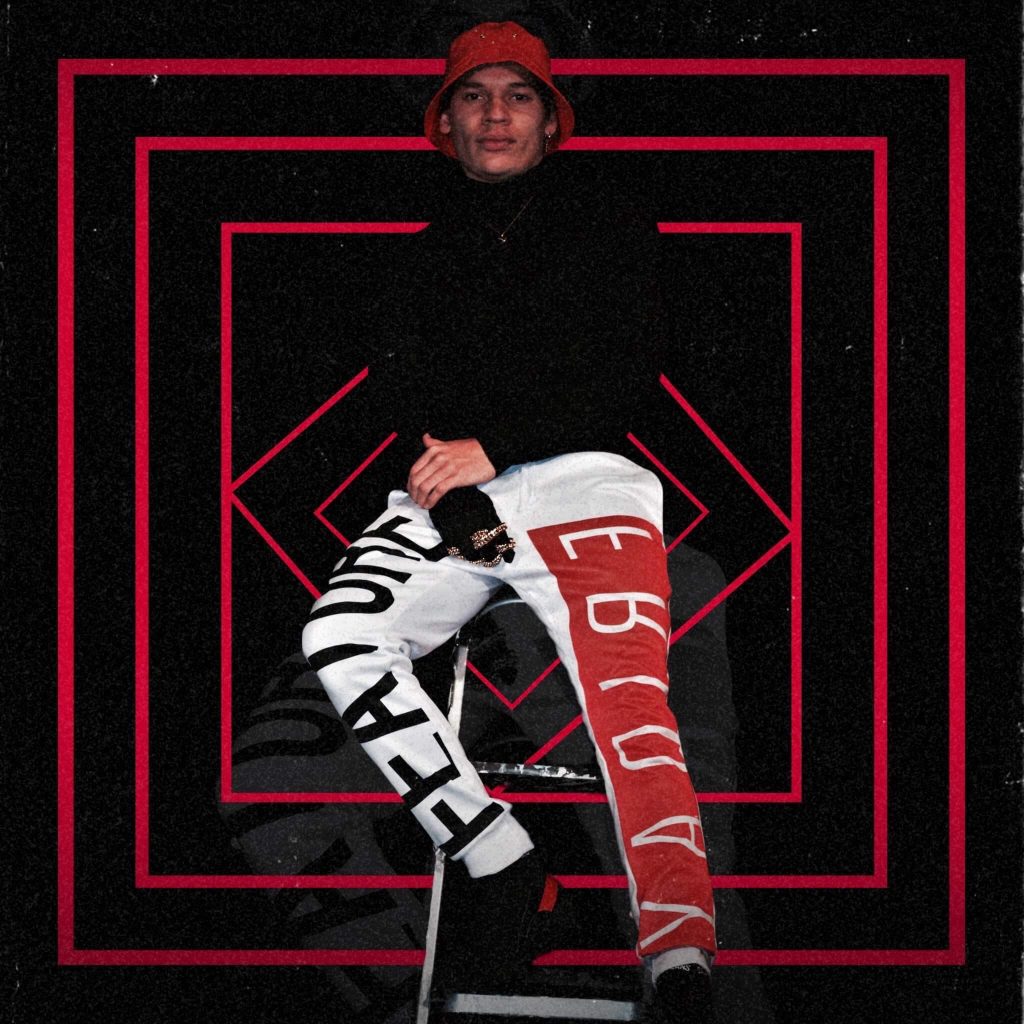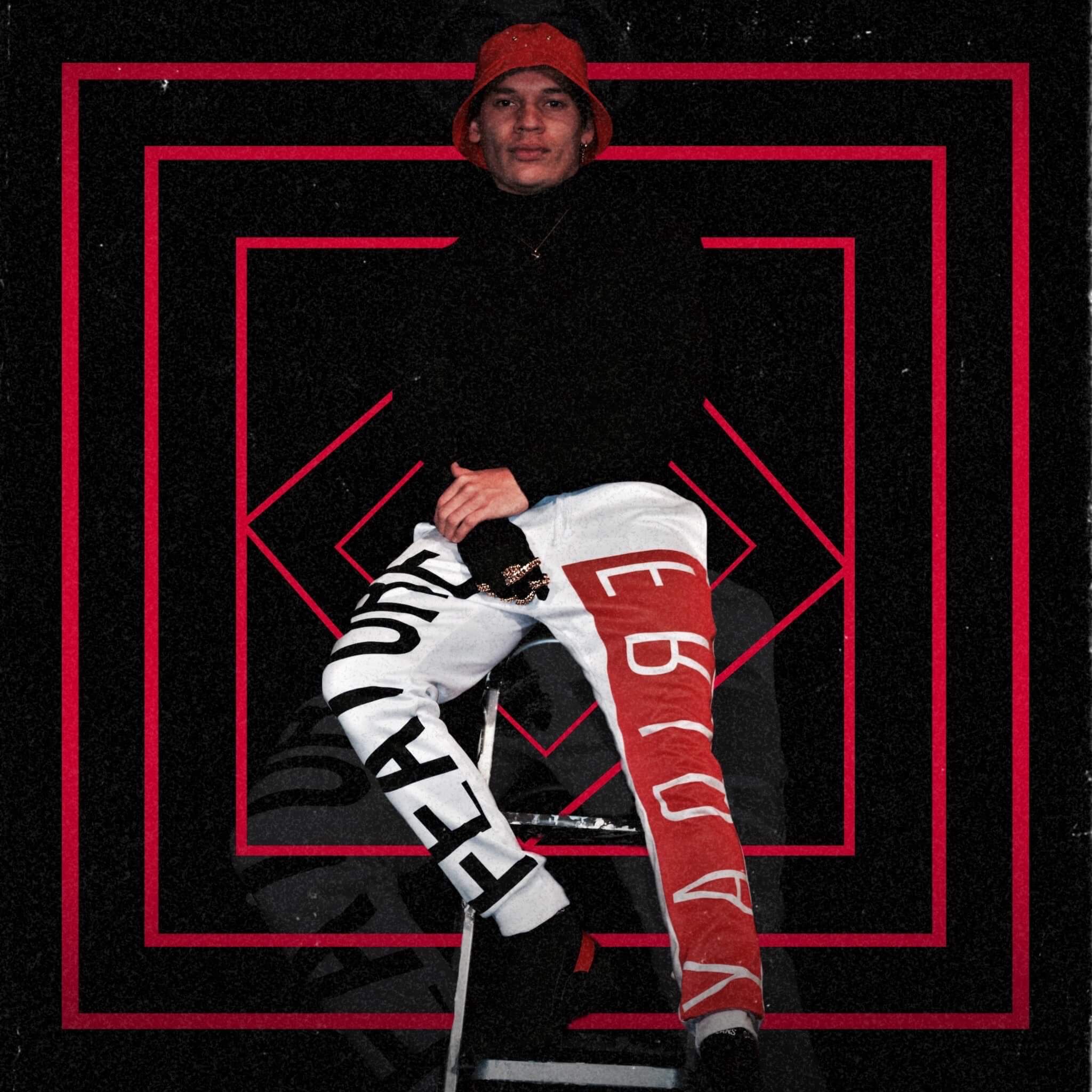 Efra later moved to London with his family where he decided to formally pursue a career in tennis and becoming a model and influencer, working with the likes of "HEAD" "DUNLOP"  "NATIONAL GEOGRAPHIC MAGAZINE" & "PHILLIPS UK". 
All Photos Courtesy of Waleska Harrera
Waleska Herrera was born into the music business as a child performer in Venezuela with her brother Efra and parents on the road with them. They traveled the country together and starred in some of the biggest TV shows of the country before moving to the UK to pursue her dream of training professionally for singing in London. Rather than receive a quinceanera, her parents invested in her dream and here they are today as one of the most influential YouTube reacting duo that are helping international artist reach new audiences.
Waleska has the ear of an A&R because she is a singer herself and while they get flooded with fan requests for suggested reactions, she always provides her honest opinion and it shows.
Below is a beautiful cover of Moira Dela Torre's "Paubaya," that she sang seamlessly in Tagalog (Filipino). Due to Spanish and Tagalog being similar romantic languages, she was able to sing it with ease. Efra jokingly said in his Inigo Pascual that all Filipinos speak Spanish, it just hasn't been activated and we think all Latinos also speak Tagalog, it just needs to be activated. =)
Catch Waleska & Efra of the first episode of MYXED Reactions on MYX Tuesday 3/9 and the rebroadcast on their YouTube channel that has over 72M views! They launched a "Feature Fridays" podcast so that they could spend extensive time with artists and get to know them without the typical cut and paste interview setting. Aside from YouTube, you can listen to the podcast on all streaming platforms like Spotify and Itunes, where they feature artists from across the world like the Philippines, Algeria, Korea and many more.
Watch the duo react to James Reid new single, "Soda," performed on the Wish Bus in the Philippines. Also catch the MYX Global World Premiere of Manila Grey ft. James Reid Thursday and Friday PST across the world.
The IdeaFirst Company just released the trailer for the second season of GAMEBOYS with fans reacting worldwide. Watch the trailer below and let us know who your favorite reaction was using the #GAMEBOYSMYX on Twitter with #1 to #5, tagging @myxglobal on Twitter. We will let the YouTuber know which was your favorite!
The hit BL series first premiered on YouTube in May 2020 and ran for 13 episodes, with the finale streaming in September. The story is set in locked-down Manila during the COVID-19 pandemic, Gameboys follows Cairo (Elijah Canlas), a popular gamer, and Gavreel, (Kokoy de Santos), a fan of Cairo's who pursues him.
Reminder to select "CC" on YouTube in the right corner if you will need subtitles.
1. PS LovexLove
2. Revil
3. Alyx & Rosie
5. Kent Clark
ABOUT GAMEBOYS:
GAMEBOYS is a 2020 Philippine boys' loveweb series directed by Ivan Andrew Payawal and written by Ash M. Malanum, with Perci Intalan and Jun Lana serving as executive producers under the creative production outfit, The IdeaFirst Company. Presented as a computer screen film, it stars Kokoy De Santos and Elijah Canlas as two young boys—a live-stream gamer and his fan—who found each other online during the 2020 COVID-19 pandemic and the Luzon Island community quarantine.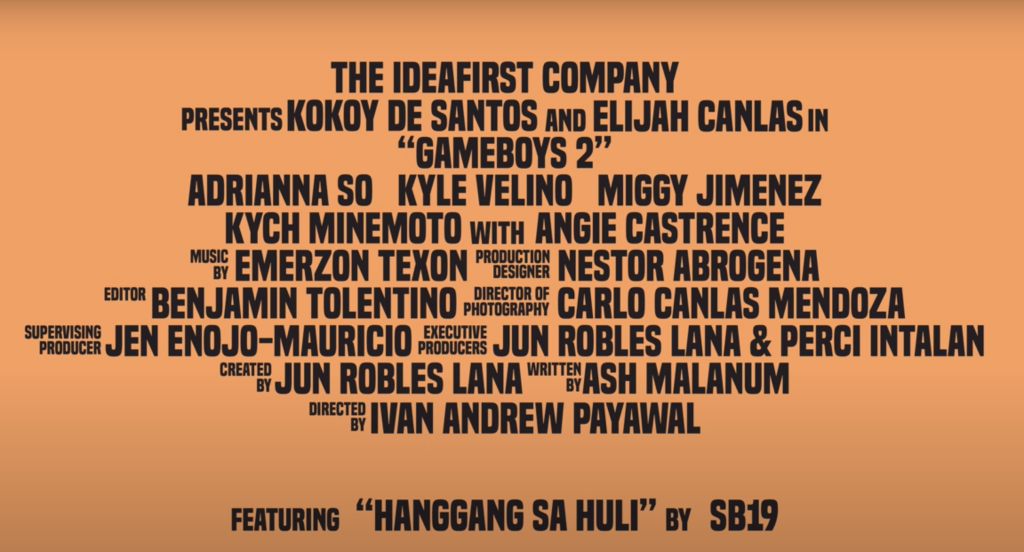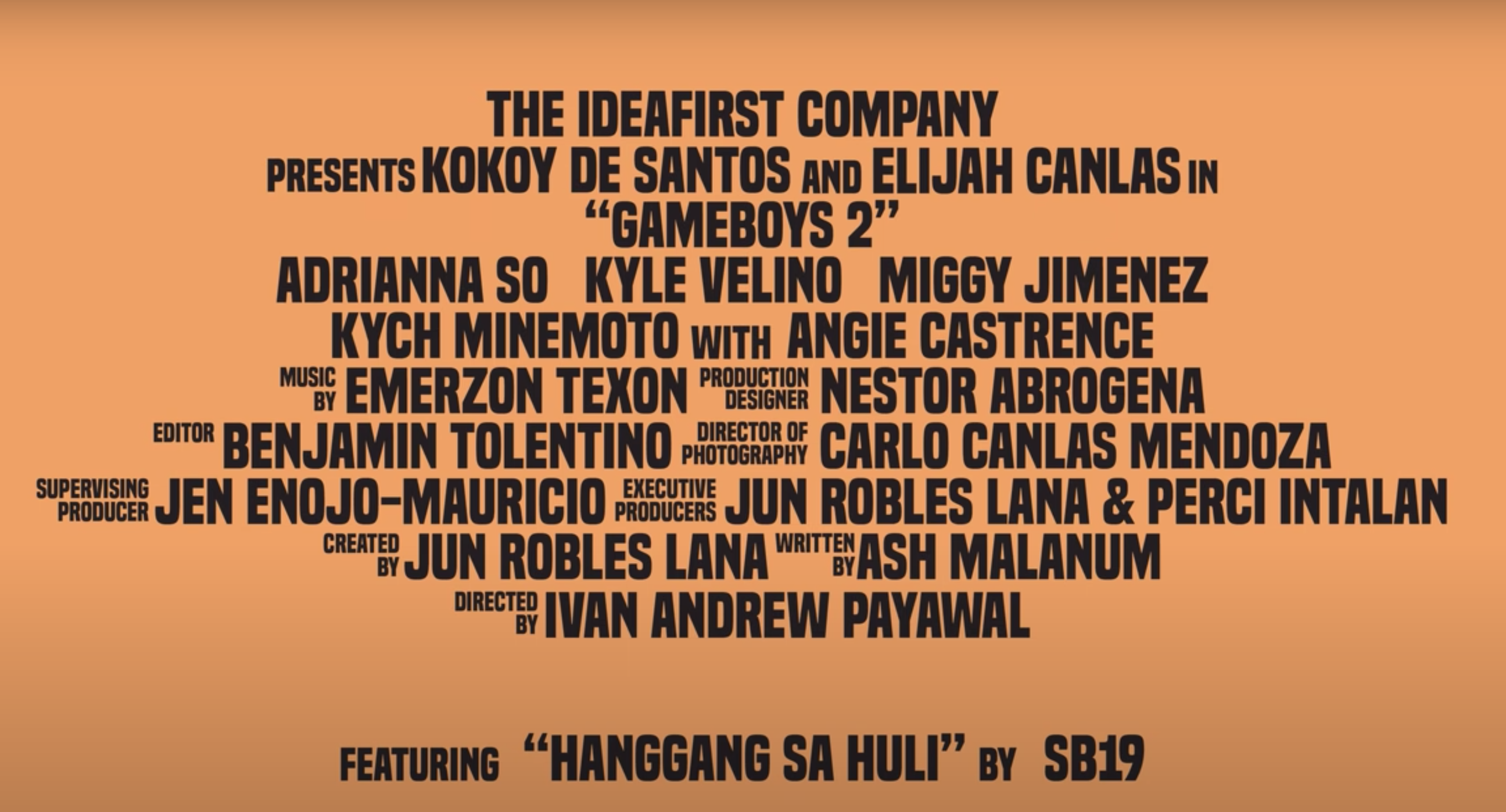 In our new website feature, "MYXed Reactions," international YouTubers from around the world react to various songs by Filipino artists. Kicking off the series is PPOP girl group, BINI, where we listed 5 reaction videos to the official music video for "Da Coconut Nut" by BINI. "Da Coconut Nut" is an OPM classic by Smokey Mountain that was remade by the group.
Of the 5 videos below, which one was your fave and why? Let us know on Twitter using #BINIMYX with the # associated & tagging @myxglobal & BINI. We will let the YouTuber know which was the MYXer favorite. If we missed your favorite reaction video, send us that link too.
If you haven't seen the music video yet, watch it below too. Enjoy!
2. Jin and Don
4. MariXNation
ABOUT BINI:
BINI is an 8-member girl group composed of young, modern Filipinas who aspire to share their talent & passion w/ the world. Watch the performance from ASAP below:
Check out this first-time collaboration between R&B-Reggae artist, Bugoy Drilon and our very own Moophs. Bugoy is known for his reggae covers on social media, but this is his very first original reggae song.
The international reaction videos have been great so far, let us know what you think of this song and reactions using #BUGOYMYX on Twitter.
Starring the "Kathniel" Love Team Kathryn Bernardo and Daniel Padilla, watch the latest music video from Ben&Ben that is currently topping the MYX Charts.
Watch the Ben&Ben reaction videos from people around the world:
Executively produced by James Reid, Careless Music's Nadine Lustre's released her Wildest Dreams visuals on YouTube for every song on her new album. Watch the music video below for "White Rabbit" ft. Massiah and the international video reactions below to this video and the visual album. Let us know which was your fave using #NADINEMYX.