Things get a little intense this week on Till I Met You. Iris lashes out at Basti after seeing a client flirting with him. Basti admits that he still loves Iris. Wanting to stop complicating things any further, Basti tells Iris that he will get out of her life once their work is done. Will they ever get the timing right? Check out the episode tonight at 7pm on myx.global/livetv
It looks like Ali may need to intervene and bring the two back together. JC Santos has been in the industry for a while now and if he looks familiar, you may have seen a few of his movies. Check out some of JC's most recent films.
100 Tula Para Kay Stella
Meant to Beh
Open
Miracle in Cell No. 7
On Vodka, Beers, and Regrets
Cover Photo Credit: JC Santos Facebook
Today on Till I Met You: A trip to Santorini makes Iris (Nadine Lustre) realize that Basti (James Reid) is not as bad as she originally thought. Basti warns his father not to hurt Val. The truth behind Nestor and Cassandra's past is finally revealed. See the trailer below.
Don't forget to watch it today at 7 pm on www.myx.global/livetv or check our TV schedule at www.myx.global/tvschedule
It's Wednesday so you know what that means, another episode of James Reid and Nadine Lustre's teleseyre Till I Met You tonight at 7PM on www.myx.global/livetv. This week we're at Episode 6 and trio of Iris, Basti, and Ali team up for a new business venture. Despite their misunderstanding, Iris and Basti rush to Ali's aid when trouble brews at the resort.
To help us get prepared for a new episode, let's get in the mood for kilig with some of our top Jadine duets. Let us know which ones are you favorites or if we missed any!
"Bahala Na" from the movie, Talk Bad and You're Dead
"Hanap-Hanap" from the album, Reid Alert.
"No Erase" from the film, Diary ng Panget
"Prom" from the film, Never Not Love You
"On the Wings of Love" from the series, On the Wings of Love
"This Time" from the film, This Time
"IL2LU" from the album, Palm Dreams
"Complicated Love" from the album, Wildest Dreams
We're getting ready for Episode 3 of James Reid, Nadine Lustre, and JC Santos' teleseyre, Till I Met You. Iris is a little flustered with having Basti around, but could there be new energy among the three of them as they hit the streets of Greece? The series filmed in both the Philippines and Greece so they had the best of both worlds of visiting some of the most breath taking views. In Greece, the cast filmed in Athens, Crete, Santorini, and Mykonos.
If you're planning a trip some time soon, check out these tourist attractions in each city. Live out your favorite TIMY scene in one of these Greek cities!
Athens, Greece:
Acropolis - A widely recognized landmark that is located on an abrupt rocky outcrop above the city that has people from all over the world waiting to see it.
Crete, Greece:
Knossos - an important site on Crete named after King Minos, it's the first maritime power in the Mediterranean.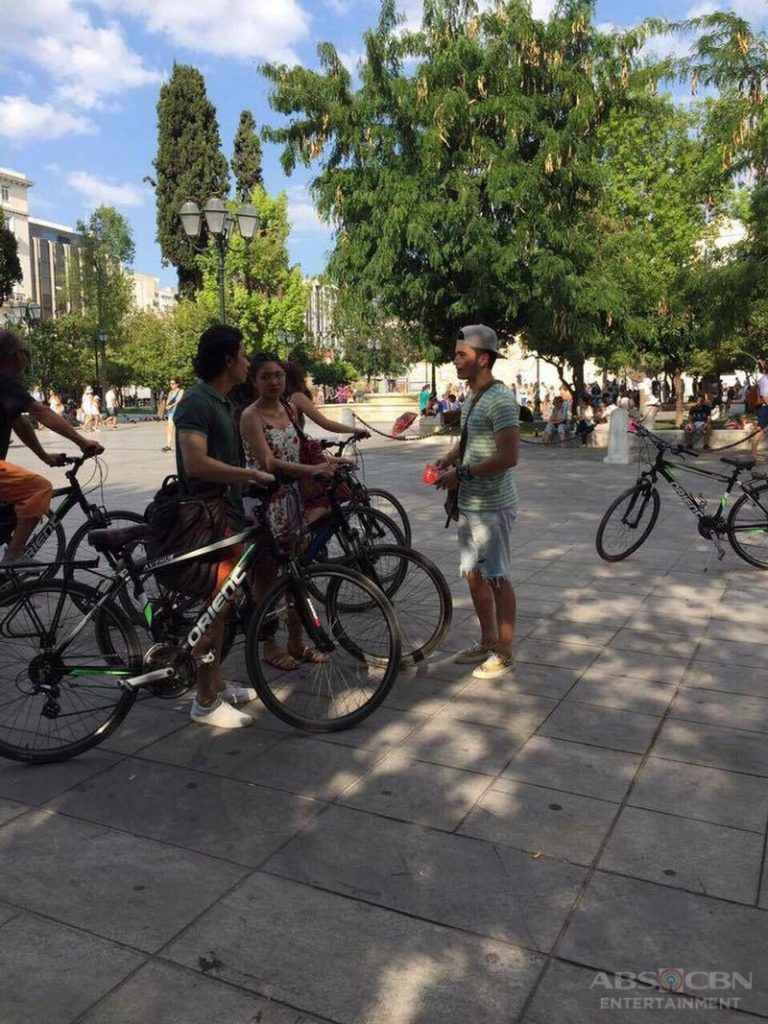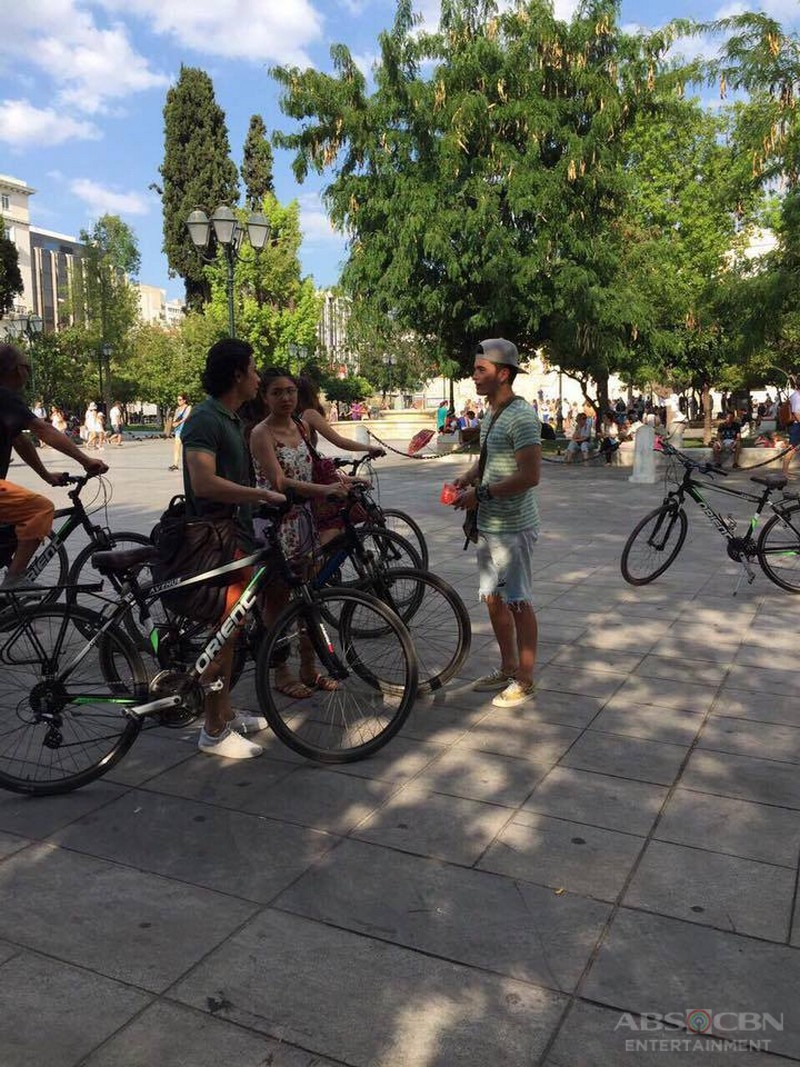 Santorini, Greece:
Fira - The capital of Santorini that is made up of whitewashed cubic houses and terraces, winding lanes, little squares, and blue-domed churches perched on the cliffs 300 meters above the caldera. The village is the picturesque photo everyone posts on their socials.
Mykonos, Greece:
Mykonos Windmills - As you approach the harbor, you'll see 7 huge windmills greeting you a warm welcome. Initially built for to offload mill grain from ships for ease of transportation. Although another picturesque town, it knows how to party. It's known for his great nightlife and poppin' clubs.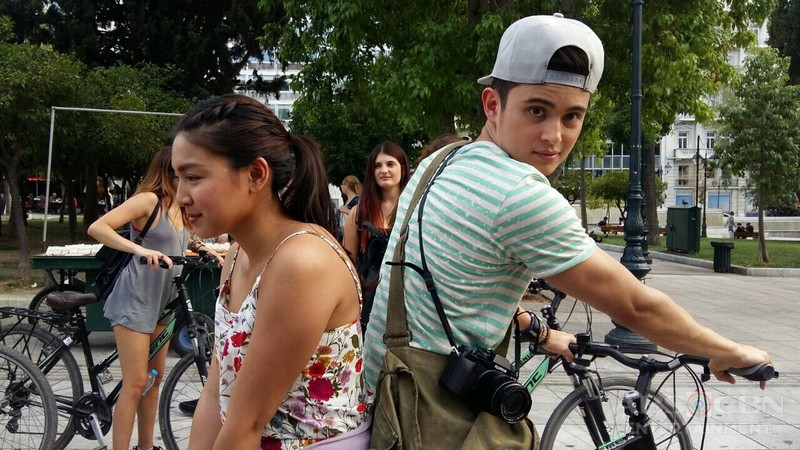 Catch Till I Met You on Wednesdays at 7P PST (Thursdays at 11A Manila) on MYX Cable/Satellite in the US/Middle East and globally on our website at www.myx.global/livetv.
Cover Photo Credit: ABS-CBN
Last week we brought the nostalgia by bringing back "Till I Met You" to your TV screens. As promised, every Wednesday, we will drop a new episode from the series. So tonight, we have episode 2.
Here's what's going down:
Ali and Iris confess their love for one another and both begin a new chapter in life in Greece for their internship. While Iris looks forward to be of great help to her family, Ali is excited to finally meet his new friend Basti, who lives there.
Catch the episode on MYX.Global/LiveTV at 7 PM PST and check out the trailer below.
If you're in need of a teleseyre fix, we got you covered with this line up! We had to follow up On the Wings of Love with a teleseyre you'll love just as much! Say hello again to James Reid and Nadine Lustre as they star in the hit teleseyre Till I Met You along with JC Santos (Miracle in Cell No.7). Catch their story unfold every Wednesday at 7pm PST starting November 10 only on MYX Cable/Satellite in the US/Middle East and globally on our website at www.myx.global/livetv.
The series is filled with kilig, fun moments, and a great cast. It's the ultimate rom-com to watch this cuffing season! It'll have you wishing to be part of their barkada (friend) group. Plus, if On the Wings of Love had you wanting to visit San Francisco, Till I Met You will have you booking a trip to Greece!
Till I Met You follows the story of three friends — Iris (Lustre), Basti (Reid), and Ali (Santos), who eventually fall in love with each other and find themselves in an unusual love triangle. As conflicts arise, they are led into difficult situations whether to fight for their love or save their friendship.
Don't miss out and see Iris, Basti, and Ali's stories intertwine and unfold this November. Get all the details at myx.global/tillimetyou and tune into to watch at www.myx.global/livetv