MYX is taking you back with some of the most prolific Filipino Hip Hop and R&B groups from the late 90's and early 00's at District Six in San Francisco, CA. With live performances by Innerlude, Premiere, Southstar, Ver5e and DJ Marcus Lee. Here are the details:
Sunday, August 28th | 2p - 7p
District Six | 428 11th Street San Francisco 94103
All ages
Hosted by: Fran Boogie & Anthony Presents
Live Performances by: Innerlude, Premier, Southstar, Ver5e & DJ Marcus Lee
Chef's Truck, Nucha Empanadas & Monarch Beer Garden
Stop by MYX's booth for a chance to win some free swag!
BUY TICKETS HERE
+ Tickets and table reservations are non-refundable.
+ A pre-sale ticket must be purchased in order to add-on a table reservation. Table reservations include table and seating for up to (6) guests. Guests over the (6) will need to purchase a single entry ticket and is not guaranteed seating.
+ Pre-sale tickets are for open seating and standing room only.
BUY TICKETS HERE:
https://www.eventbrite.com/e/the-bring-it-back-show-tickets-380537837917
ENTER TO WIN TICKETS
This contest is currently closed for entries.
Online Contest Entry Period: 08/17/22 at 12:00am PDT through 08/26/2022 at 11:59pm PDT. Prize: One (1) ticket to MYX Present The Bring It Back Show. Approximate Prize Value: $20. Winner(s) will be chosen from all eligible entries received on 08/27/2022 at approximately 12:00pm PDT and notified via email on August 27, 2022. No purchase or payment of any kind is required to enter or win this contest. Travel or lodging is not provided.
Celebrity fashion designer, Jhoanna Alba, & Alba Legacy's Chief Visionary, was born in Cardona, Philippines, and now is one of the most sought out & bespoke clothing manufacturers in the entertainment industry, and co-author for the book, In Her Purpose. Earvin "Magic" Johnson is her mentor & one of her first clients, he encouraged her to start her own company at a young age that was named after her father, Romy Alba & grandfather Miguel Alba. Jhoanna now has over 1,200 professional athletes, executives & celebrities as clientele, that include Terrell Owens, John Wall and Justin Turner to name a few. Her mom, Adeluisa San Juan, was reluctant to come to America at first, because she enjoyed her life there, but when she reflects back, realizes it was the best decision she could have made for her family. She made the decision to move here with her 3 young children after Romy's sisters Sonia Lucero & Evelyn Alba moved to the United States first, recommending the Alba family should follow.
Now the duo work together to help people beyond fashion, to create "A Light Beyond Appearance." Together with her team, they help each client define THE LOOK OF YOUR LEGACY. The company prides itself mostly on their philanthropic work, helping raise money for causes like the Big Brothers and Sisters organization Jho's biggest accomplishment in life is her daughter Ashley, who helped raise thousands of dollars for various charity causes and the school named after their grandfather in the Philippines. 
Watch the trailer below and full episode of Jhoanna Alba's "Making it in America" episode here via VIDEO DEMAND on MYX.
This month's series, sponsored by McDonald's, features special AAPI leaders making history in America in honor of APAHM month.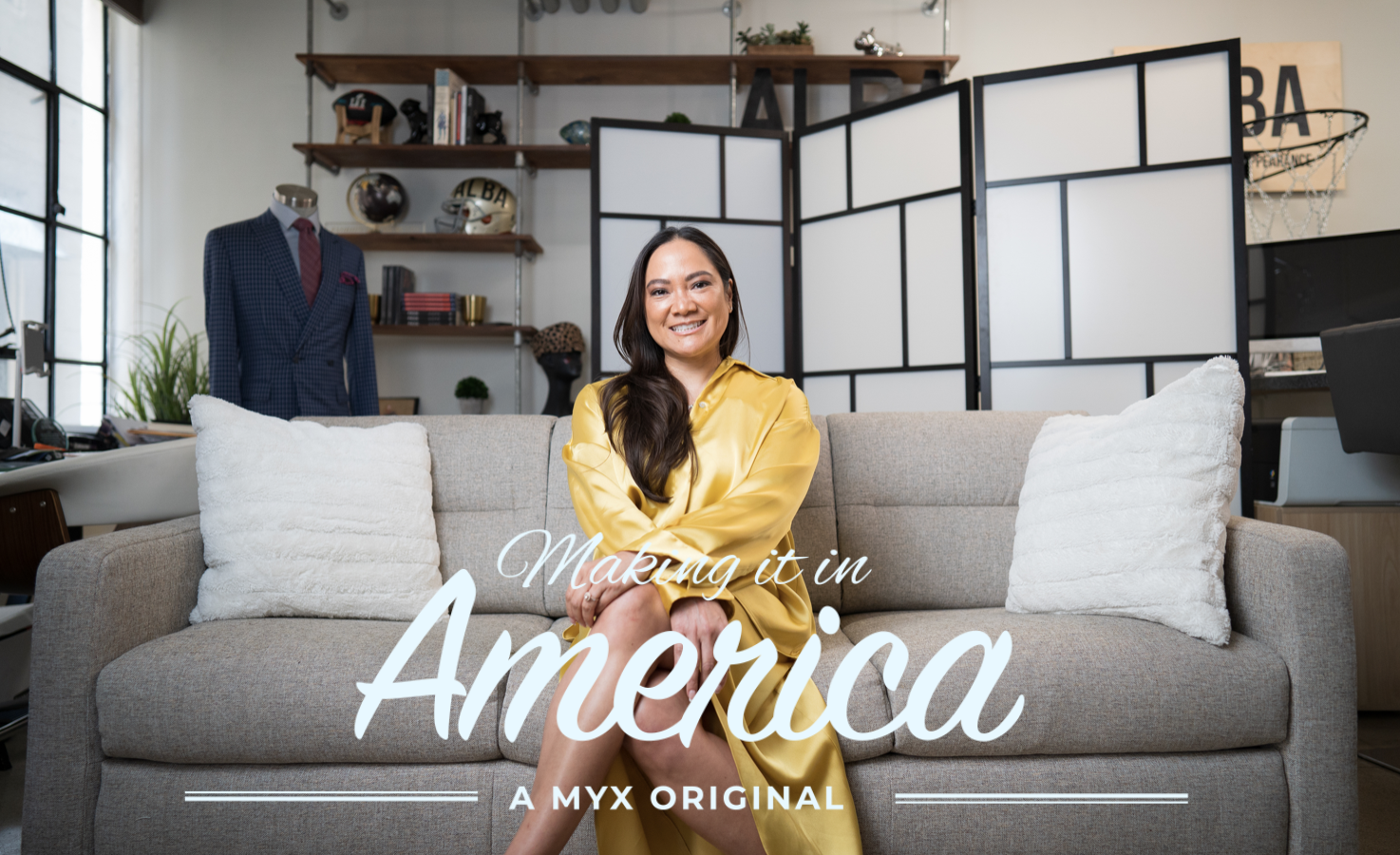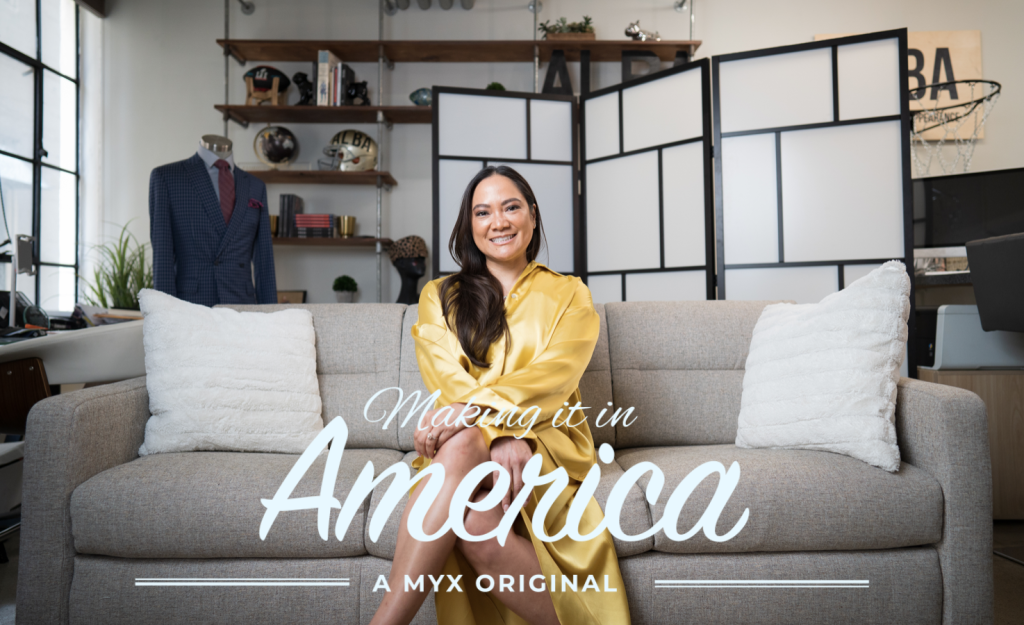 ABOUT JHOANNA ALBA:
Chief Visionaire and modern day muse, Jhoanna Alba, is blazing trails and defining trends with her signature looks and fashion-forward designs. Founder and principal designer of ALBA Bespoke Clothing, Jhoanna is a men and womenswear maven and style enthusiast. Entrusted by pro athletes and entertainers alike, Jhoanna Alba is one of the most sought after celebrity designer in the world. With over 25 years of experience, Jhoanna is recognized as the foremost designer for premium men's and women's attire. Her stellar client roster includes the most recognizable sports heroes and superstars on the planet. From Magic Johnson to Crown Royal, Jhoanna's custom suits and garments are worn by the most elite professionals in sports, business and entertainment. Born in Manilla, Philippines, Jhoanna came to the United States when she was only a year old.
Growing up in Los Angeles, Jhoanna's fondness for fashion, sports and entertainment started early. Hand sewing since the tender age of six, Jhoanna's first designs included up-cycled dresses from her older sister's clothes and patchwork ensembles made from her father's old clothes. In high school, Jhoanna would spend hours on her Singer machine designing outfits and prom gowns while watching sports. By 19, her creative talent and penchant for fashion design would land her a job at Gary's famed Tuxedo Shop in Beverly Hills, CA. As her expertise and love for luxury menswear grew so did her entrepreneurial aspirations. At 22, Jhoanna started her own custom clothing company and she hasn't stopped since. Today, she is transforming men's and women's fashion and dressing some of the most fascinating people in the world. Driven by her keen sense of style and flair for contemporary clothing, Jhoanna is the creative force behind ALBA (A Light Beyond Appearance). A master designer with an affinity for bold, colorful yet timeless custom creations, Jhoanna's apparel typifies individuality.
Designed to showcase her client's personality, style and intrigue, Jhoanna's bespoke clothing exudes sophistication and class. Using only the latest patterns and finest fabrics, Jhoanna's custom wardrobes are not only well-designed but extremely polished. Impeccable fit and quality construction mark her collection of distinctive personal wear. With over 1100 professional athletes, celebrities and business clients to her credit, Jhoanna knows how to deliver stunning results. Her clients top the yearly lists of best-dressed athletes and her entertainment clients turn heads on TV's hottest red carpet events. Together with her team of master tailors and stylists, Jhoanna has built an impressive conglomerate and solidified herself as a fashion phenom. When she's not managing her L.A. showroom and production house, Jhoanna spends her time helping others. An active and compassionate community leader, Jhoanna uses her platform and gifts to support those in need.
A regular volunteer and advocate, Jhoanna supports The Justin Turner Foundation, The Wiley Center for Autism, youth empowerment initiatives, ingenious women's groups and communities impacted by natural disasters. Her personal philanthropy extends to ALBA's company culture as well. A committed corporate citizen, ALBA encourages and collaborates with its high profile clients to bring attention to a variety of worthy causes. ALBA raises funds and contributes to local charities throughout the year. Her passion is not only in giving back but also in designing the look of your legacy. From the hardwood and gridiron to the boardroom and big screen, Jhoanna Alba is an innovator and icon. She is the consummate clothier. She is a timeless treasure. She is a light beyond appearanc
The "Back To Our Roots" themed LA County Fair brought NEXTFEST - a multi-stage indie music festival inside the fair - featuring the next in emerging talent. NextFest emerging talent performances took place from all sound arenas every weekend of May, Fridays-Sundays during the Fair across 4 stages. Fair goers saw NextFest LA on The Lagoon Stage, The Farm Stage, The Plaza Stage and The Community Stage. Performers includes Mayer Hawthorne, The Boompap Kids & many more. For more info and to see the previous line up - visit nextfestla.com.
On Saturday May 7, 2022, MYX partnered with the NEXTFEST to curate an eclectic group of established & emerging talented artists of Filipino American heritage to perform at the NEXFEST MYXtape including AJ Rafael, Nieman, Larren Wong & Nievera alongside DJ sets by DJ KZA & Nico Blitz.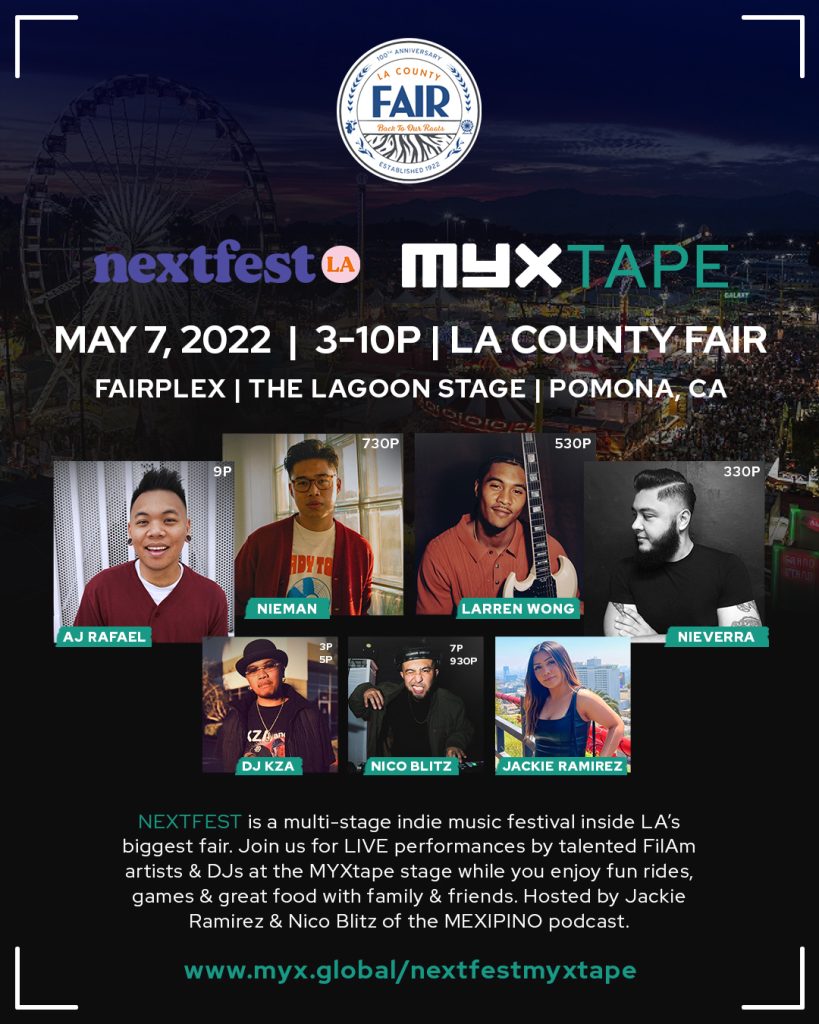 The event started at 3P sharp andwas co-hosted by Nico Blitz and Jackie Ramirez of the popular MEXIPINO podcast. Entrance to NEXTFEST was included in your weekend day or season pass into the LA County Fair. Dane Amar did a surprise song during DJ Nico Blitz' DJ set.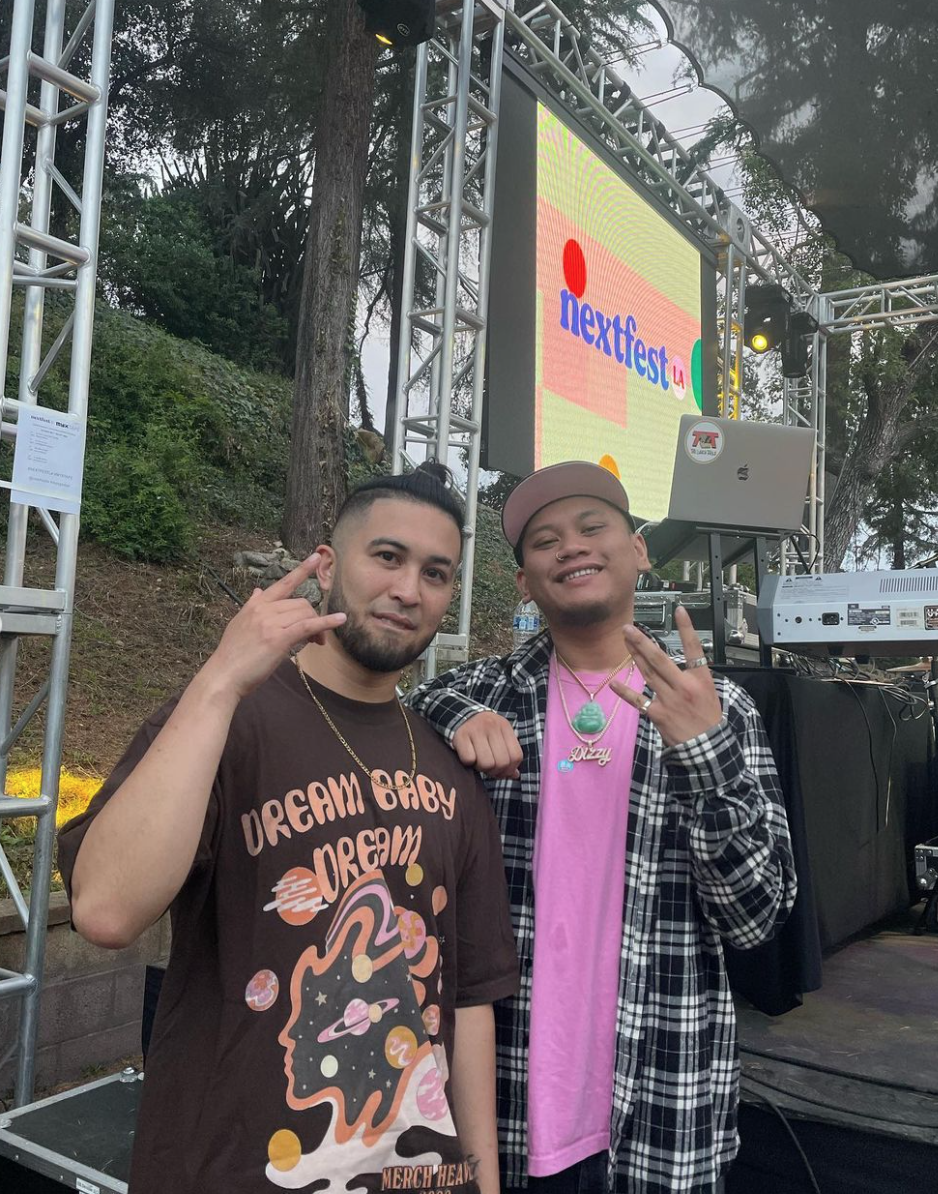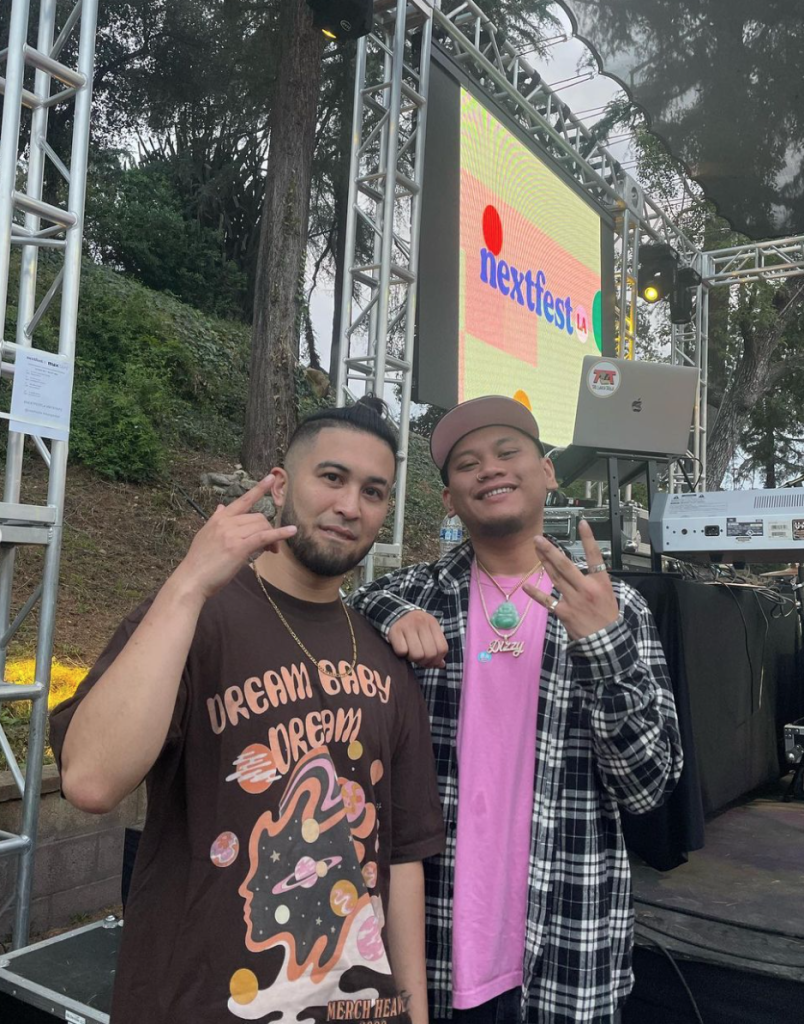 Make sure to tag #NEXTFESTLA #MYXtape while you are enjoying the concert and LIVE DJs.
NEXTFEST MYXtape at the LA County Fair 5/7
LOCATION: Pomona Fairplex: 1101 W. MCKINLEY AVE. POMONA, CA 91768
The Lagoon Stage inside the LA County Fair highlight videos below of the various performers. The event was co-hosted by Nico Blitz and Jackie Ramirez of the popular MEXIPINO podcast. Watch Watch MYX APAHM Featured Artist Nieman's full performance here and see more NEXTFEST MYXtape performances coming soon to: www.myx.global/nextfestmyxtape.
The performances were shot by Brian Gomez and Riley Lattanza, edited by Brian Gomez.
ABOUT AJ RAFAEL:
AJ Rafael is a popular singer/songwriter & content creator with over 1M subscribers on YouTube, and over 600,000 followers on TikTok. AJ was recognized as aFil-Am Game Changer by the City of Los Angeles in 2017. His debut album, Red Roses, charted on Billboard and at #4 on the Pop iTunes Charts. AJ is also active in the theatre world, working with renowned companies such as East West Players and American Repertory Theatre.
ABOUT NIEMAN:
NIEMAN is an R&B/Pop singer/songwriter based out of Los Angeles County. With millions of streams on Spotify, Nieman's music captures his unique blend of classic RnB storytelling with an Alt-Pop sound. His single "Why Do I Still?," from his second E.P. , "Palette," was featured on the top 10 on Spotify U.S. Viral 50 Charts, making an appearance on Billboard.com.
ABOUT LARREN WONG:
LARRENWONG is a self-taught vocalist, multi-instrumentalist, producer, and songwriter from Union City, CA. The child of a Filipino immigrant mother and African-American father, Larren has a diverse, rich ethnic history. His grandfather, a big band jazz leader and flautist in the New York Philharmonic was an early musical role model for Larren, despite being hard to impress.
ABOUT NIEVERA:
Nievera is a critically acclaimed singer/songwriter/producer/musician originally from the Philippines. He moved to California to work with other artists and to share his music with a new, international audience. Watch the live performance of "Home" above and the music video below:
ABOUT NICO BLITZ:
Virally known on TikTok and Twitch, Nico Blitz is a sought after DJ, host, & events producer. Nico is the founder of the "Yee The Party" series and the "Nico Blitz" Podcast, airing weekly on YouTube & MYX, interviewing artists like Rich Brian, MBNel, Phil Tayag (Swagpitt), SoSuperSam, P-Lo & more. He also co-hosts the popular MEXIPINO podcast, breaking Boundaries in the Mexican and Filipino American cultures with co-host Jackie Ramirez. In his spare time, he is the radio producer for the nationally syndicated radio show The Bootleg Kev, and is the Co-Founder of the SARI NOT SARI campaign, that helped raised money for victims of the recent typhoons in the Philippines.
ABOUT DJ KZA:
DJ KZA is an open format DJ and multimedia artist from San Diego, CA that is known for his popular Twitch livestream shows. He has DJ'd in venues across the West Coast like Arena K-Town in Los Angeles/San Francisco, Rebfest in Las Vegas and Beachhouse in San Diego.
In celebration of 124th Philippine Independence Day, The Filipino Channel brings you a night of pride and music.
Himig ng Kalayaan: A Celebration of Filipino Excellence and Heritage happens on June 12, 2022, Sunday at the DAR Constitutional Hall in Washington DC. Philippine's Concert King, Martin Nievera and Asia's Nightingale, Lani Misalucha will join us in this event. Plus, world-class performance from the Broadway Barkada.
You can come in as early as 6pm and enjoy our pre-concert activities or network with other Filipinos before the show. Show starts at 7pm. So, bring your family and friends, or your Filipino organization in this memorable event.
Tickets are available at Ticketmaster.com with an Early Bird discount from April 22 to May 12, 2022 only.

ABOUT BROADWAY BARKADA:
Broadway Barkada was founded in 2009 by Liz Casasola, Brian Jose, and Billy Bustamante. What started as a small group of Filipino performers has turned into an organization comprised of nearly one hundred active members. Broadway Barkada aims to nurture and support filipino artists who believe in the importance of cultural awareness. Through art and education we aim to bring the Filipino experience to a diverse audience and to give them a deeper understanding of our culture and our artists.
Their mission is to provide a community for Filipino artists that CULTIVATES our talents, EDUCATES our audiences, and ELEVATES our global impact.
Visit broadwaybarkada.com for more info.
Remy Macaspac Martin is now a National Champion, the California born and raised super senior won the national championship as a member of the Kansas Jayhawks in a historic come from behind win over the North Carolina Tar Heels in the National Championship Game. 
The Jayhawks trailed by as much as 16 points, with Martin held to 3 points in the first half. However the Jayhawks came back, with Martin scoring 11 of his 14 points in the second half including a three pointer that gave Kansas its first lead.
Also on the Jayhawks staff is Filipino American assistant coach Kurtis Townsend, the brother of the NBA's first Fil-Am Raymond Townsend. Martin is the third Filipino to win a National Championship.
Despite struggling during the regular season, the former Arizona Sun Devil shined bright during March Madness, he was named regional tournament MVP. In his first four years of college, Martin, who traces his roots to Pampanga, was a highly decorated guard at Arizona. After the COVID 19 pandemic allowed college players an extra year of eligibility, he took his talents to the hoops powerhouse.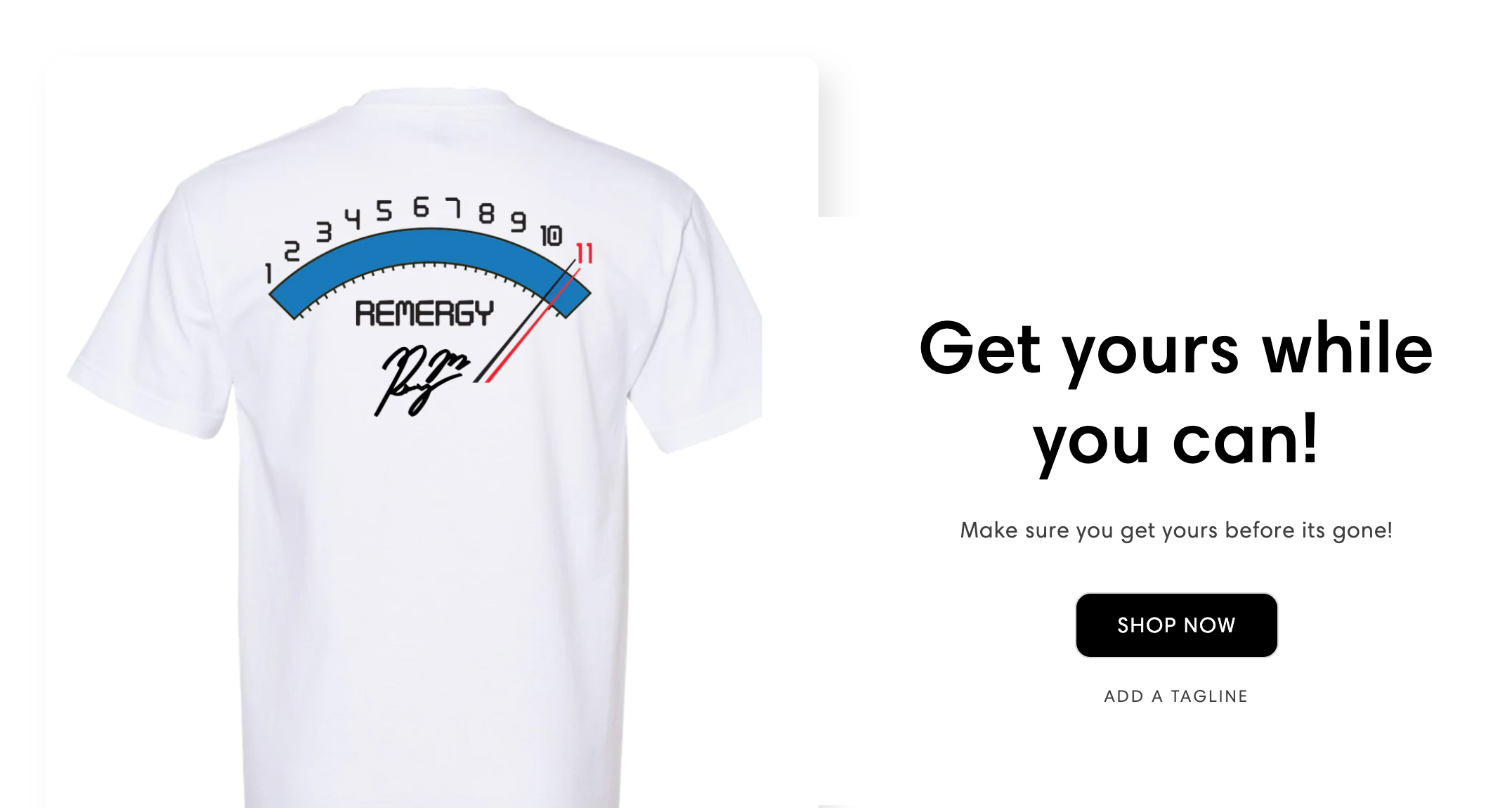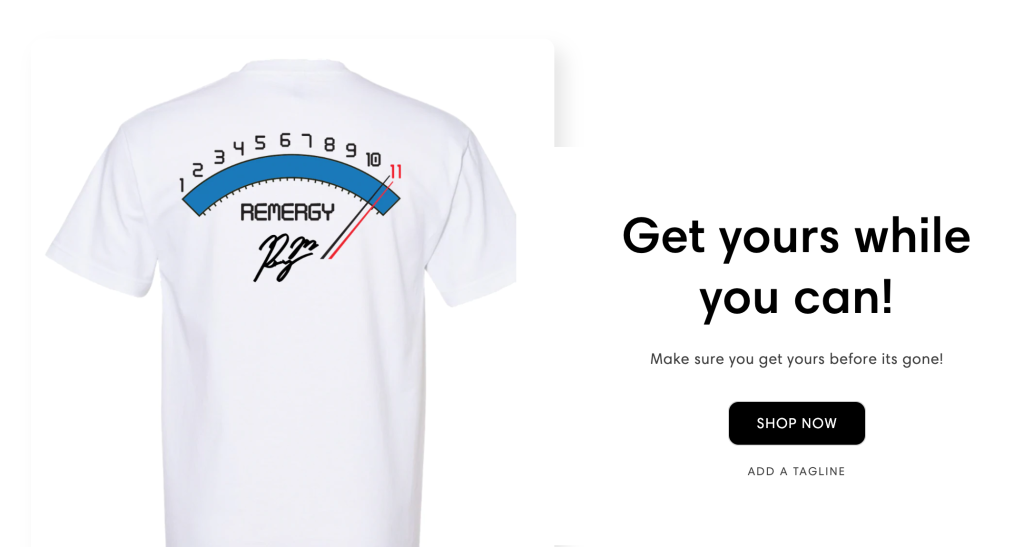 Remy has posted a link on his instagram where you can purchase unique merch on his website, remy11.com.
Watch the interview below with Remy and his mom detailing his passion and pride for being a representative for his community. He sends basketball shoes and gear to communities in need in the Philippines.
ABOUT REMY MARTIN:
Remy Martin is an American college basketball player at the University of Kansas. They are the 2022 NCAA Championship winners, He previously played at Arizona State University. After attending Sierra Canyon School, Martin committed to Arizona State. As a freshman, Martin averaged 9.6 points, 3.0 rebounds, and 2.9 assists per game and earned Sixth-Man of the Year honors in the Pac-12. He scored 21 points in an upset of Kansas. As a sophomore, Martin struggled with injuries which forced him to miss a few games but still averaged 12.9 points, 5.0 assists and 3.2 rebounds per game. He was named second-team All-Pac-12.
Martin had a career-high 31 points to go with eight assists in a 95–88 overtime win over Arizona on January 31, 2019. At the conclusion of the regular season, Martin was named first-team All-Pac-12.  He averaged 19.1 points (second in conference), 4.1 assists and 3.1 rebounds per game as a junior, and he led the Pac-12 with a 2.4 assist-to-turnover ratio. Following the season, Martin declared for the 2020 NBA draft. On August 2, he announced he was withdrawing from the draft and returning for his senior season. On April 6, 2021, he declared for the 2021 NBA draft. He maintained his college eligibility and entered the transfer portal.
JUNOS nominated Fil-Canadian comedian Keith Pedro performed at The Virgil, a legendary speakeasy like comedy club in the heart of LA. Opening up for him that night was Fil-Am comedian Andrew Orolfo and host Noah G. DJ Icy Ice opened up the night with great music before introducing the comedians. Stay tuned for the special to air on MYX and Amazon soon.
See the gallery of photos from the event below and on our @myxglobal FB. Please tag @myxglobal @the_joelivator @keithpedro #MYXtape when reposting on social media. Hope to see you at our upcoming Filipino Comedy Nights at the Improv this July! Keith will be back to headline the Brea Improv on Wed. 7/27 and Brea Improv on 7/28, get your tickets now here!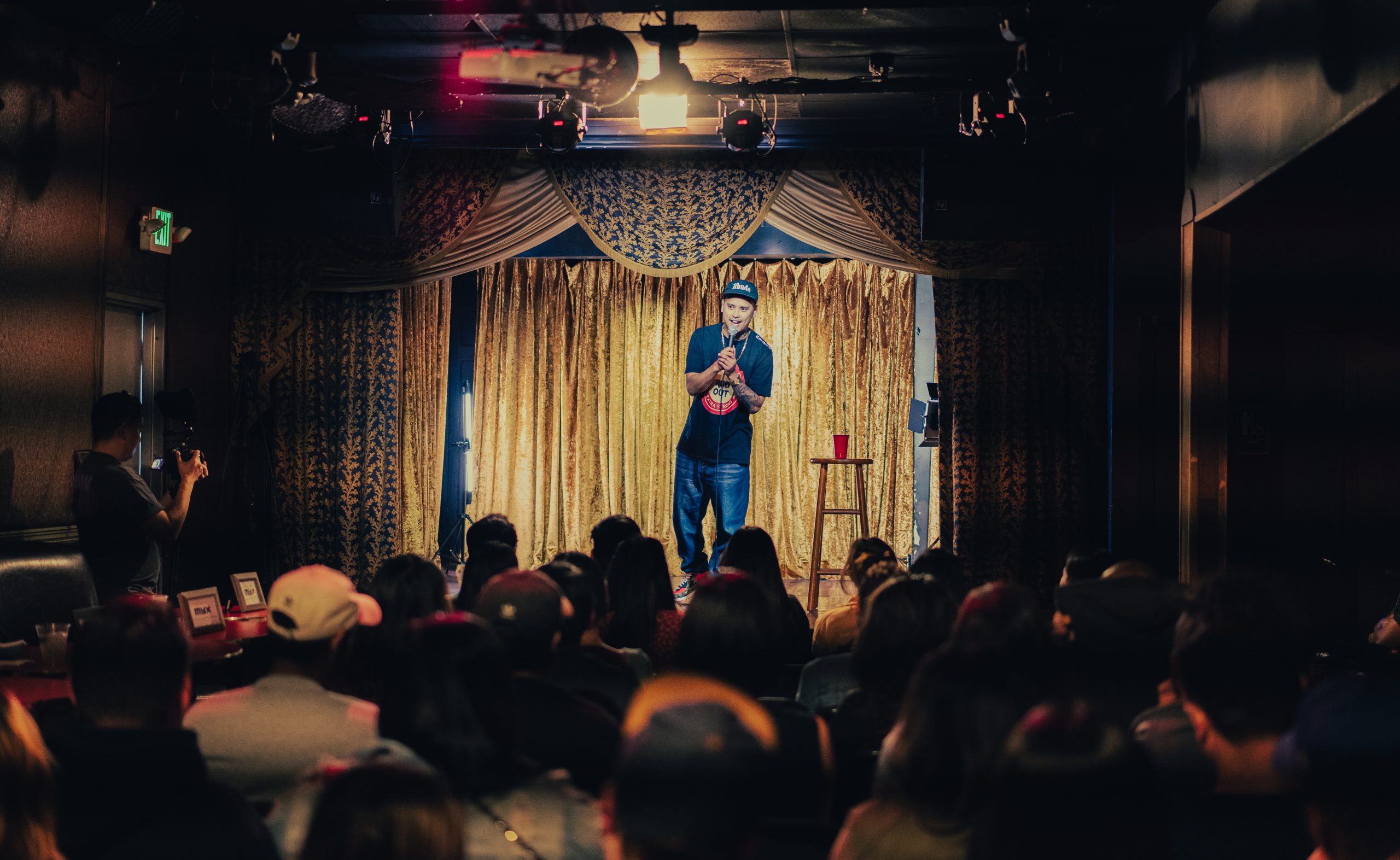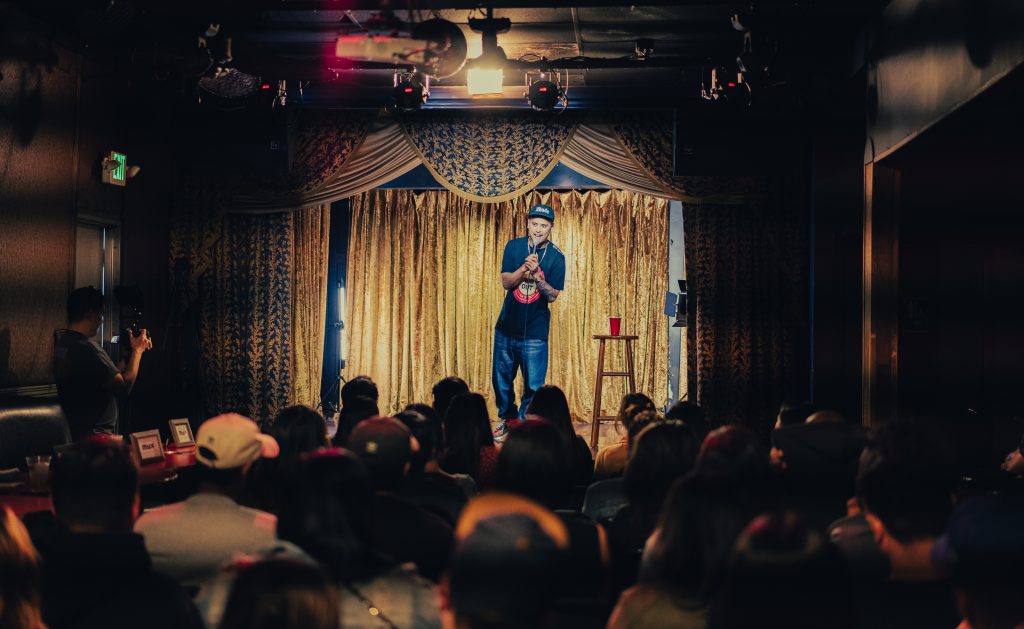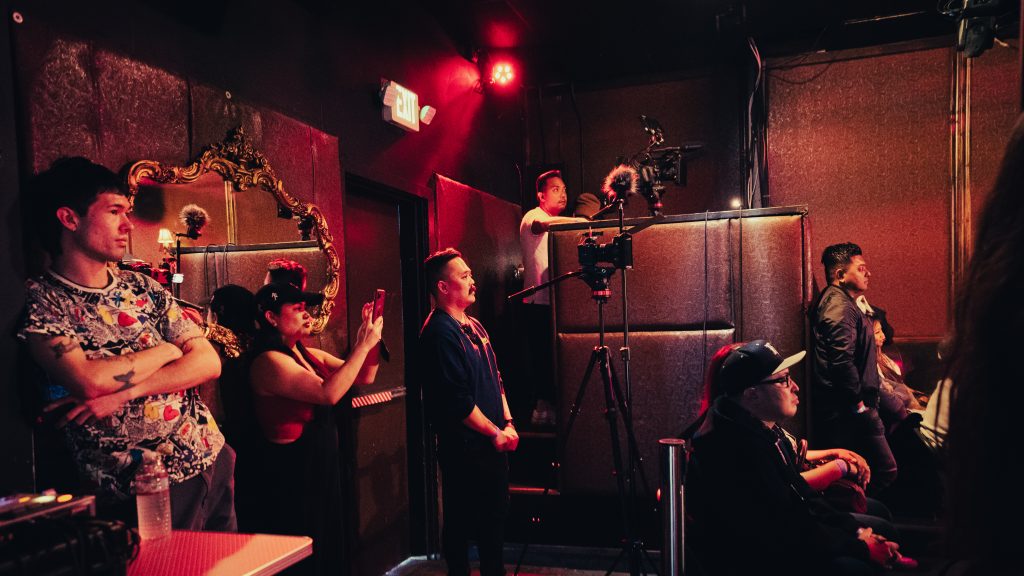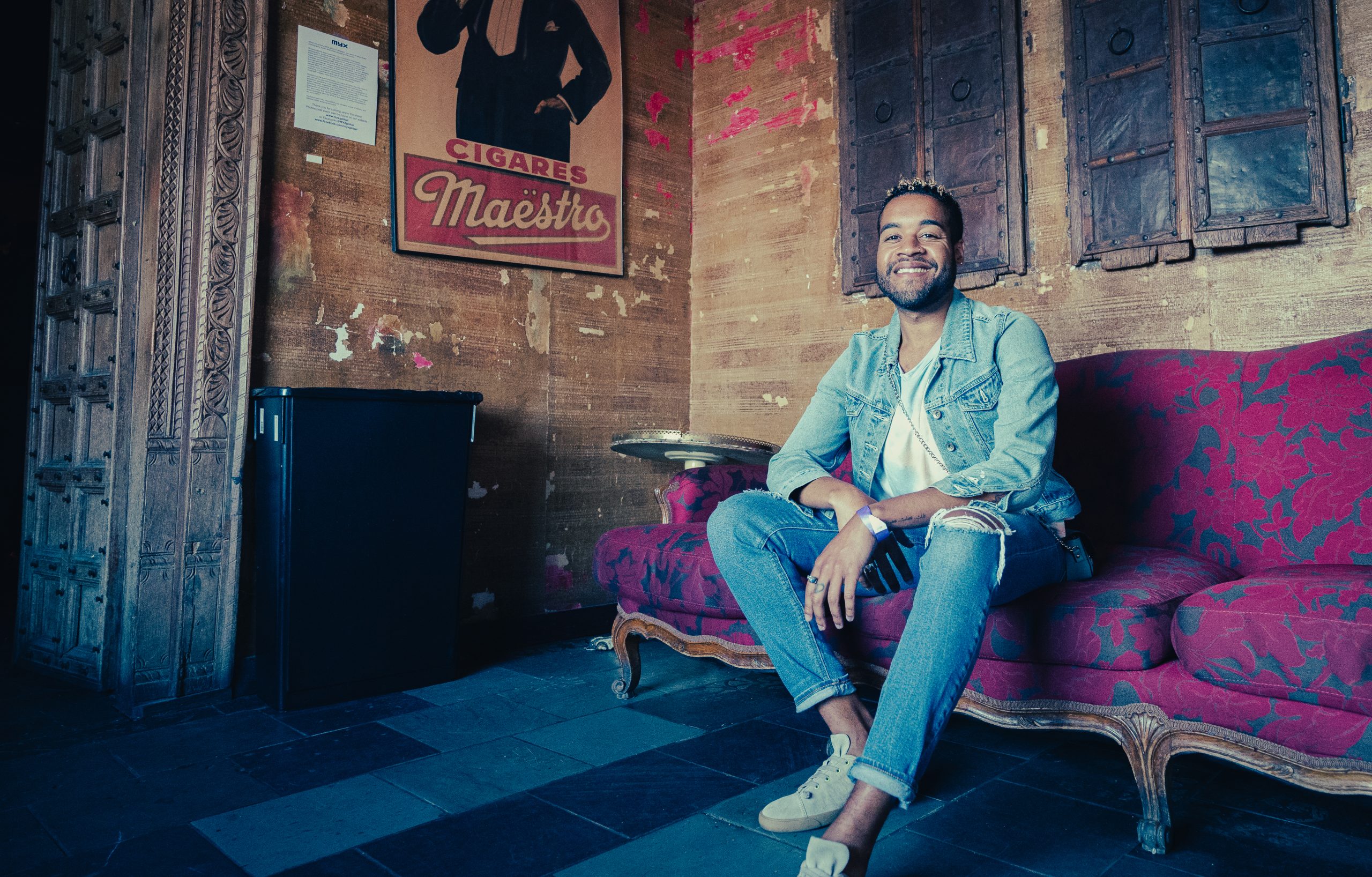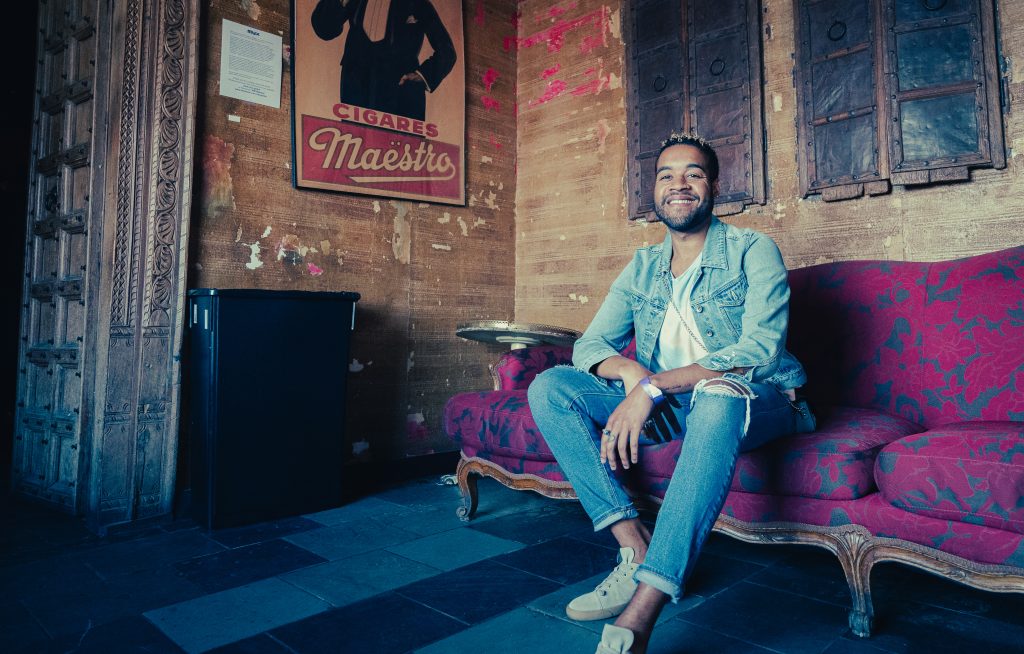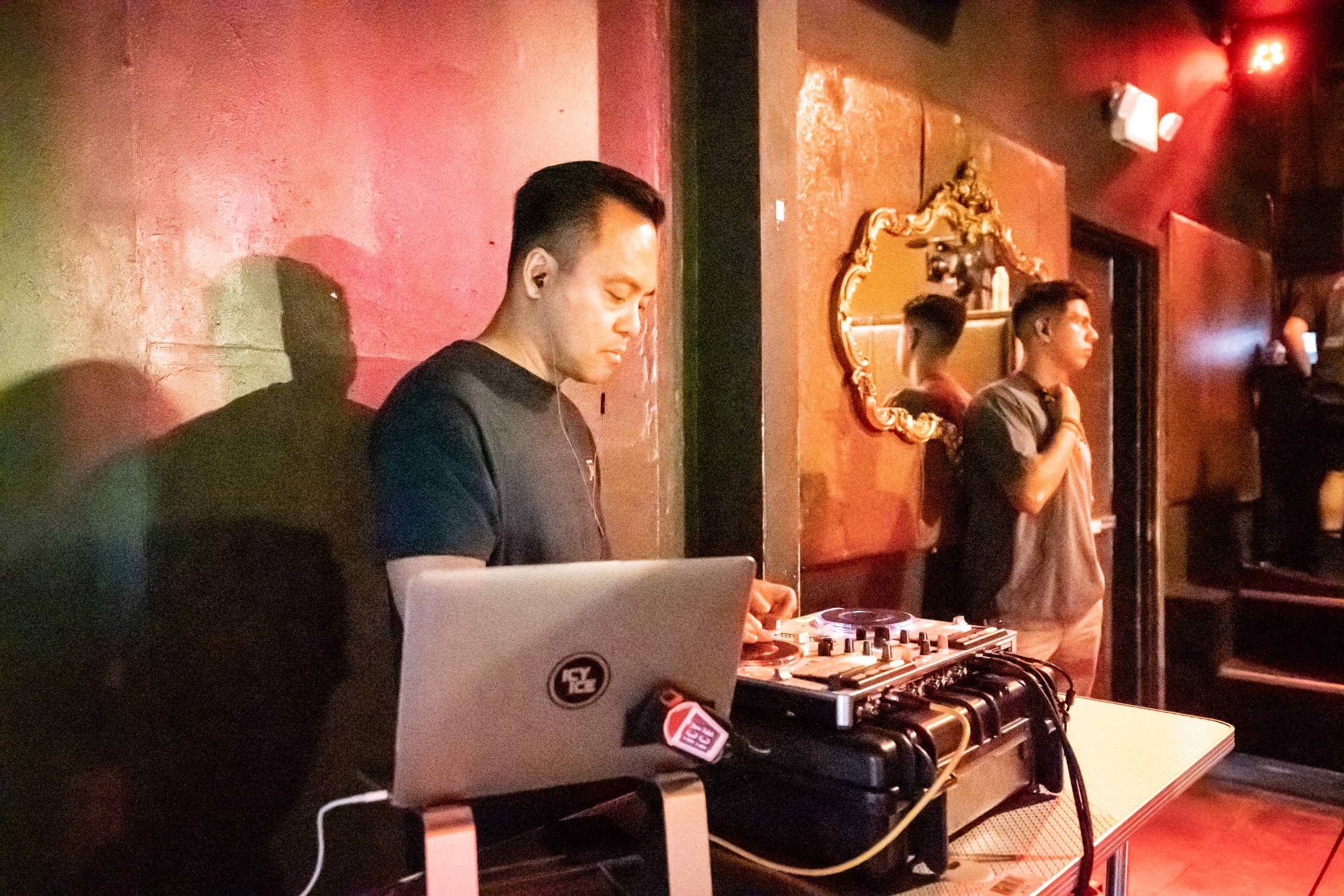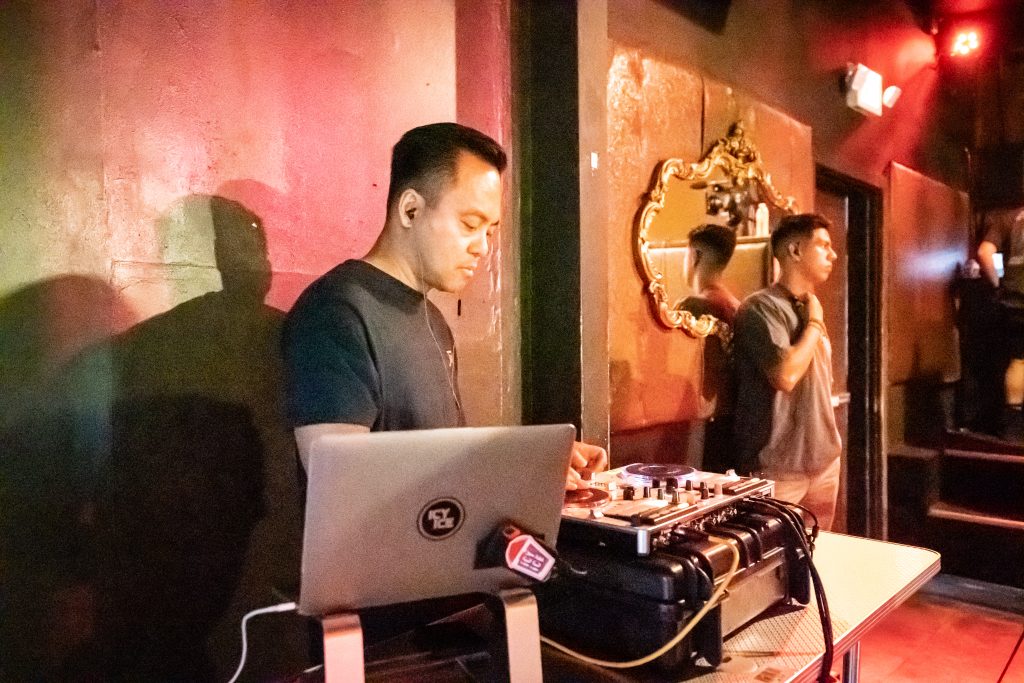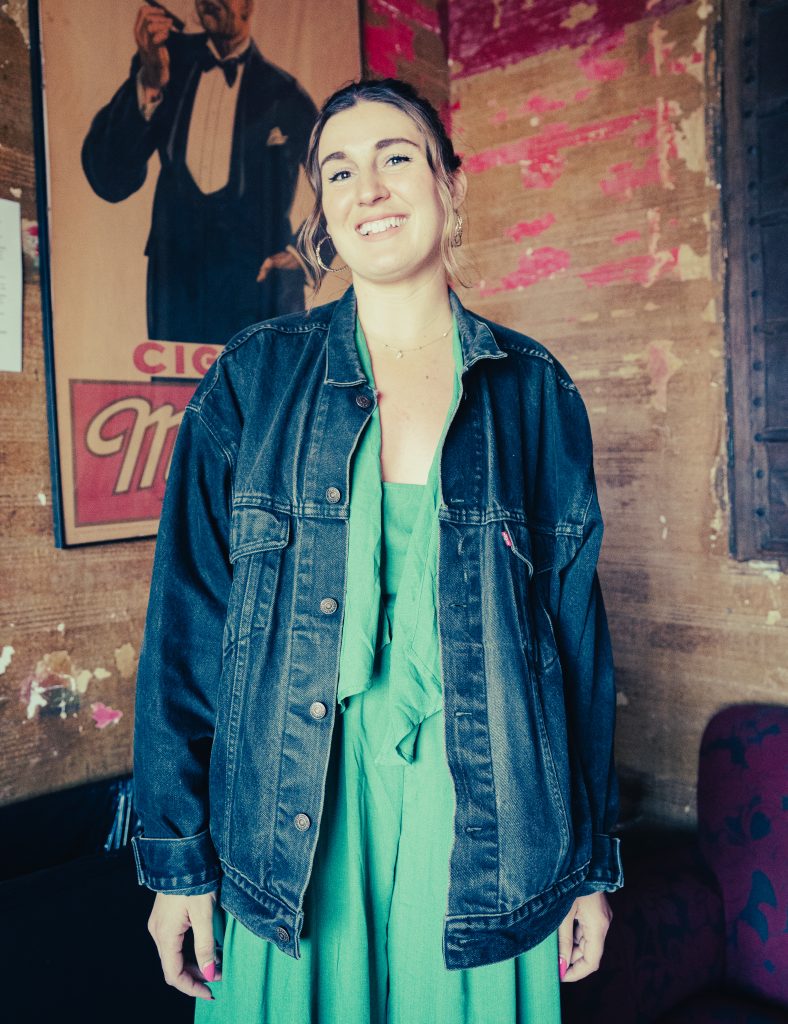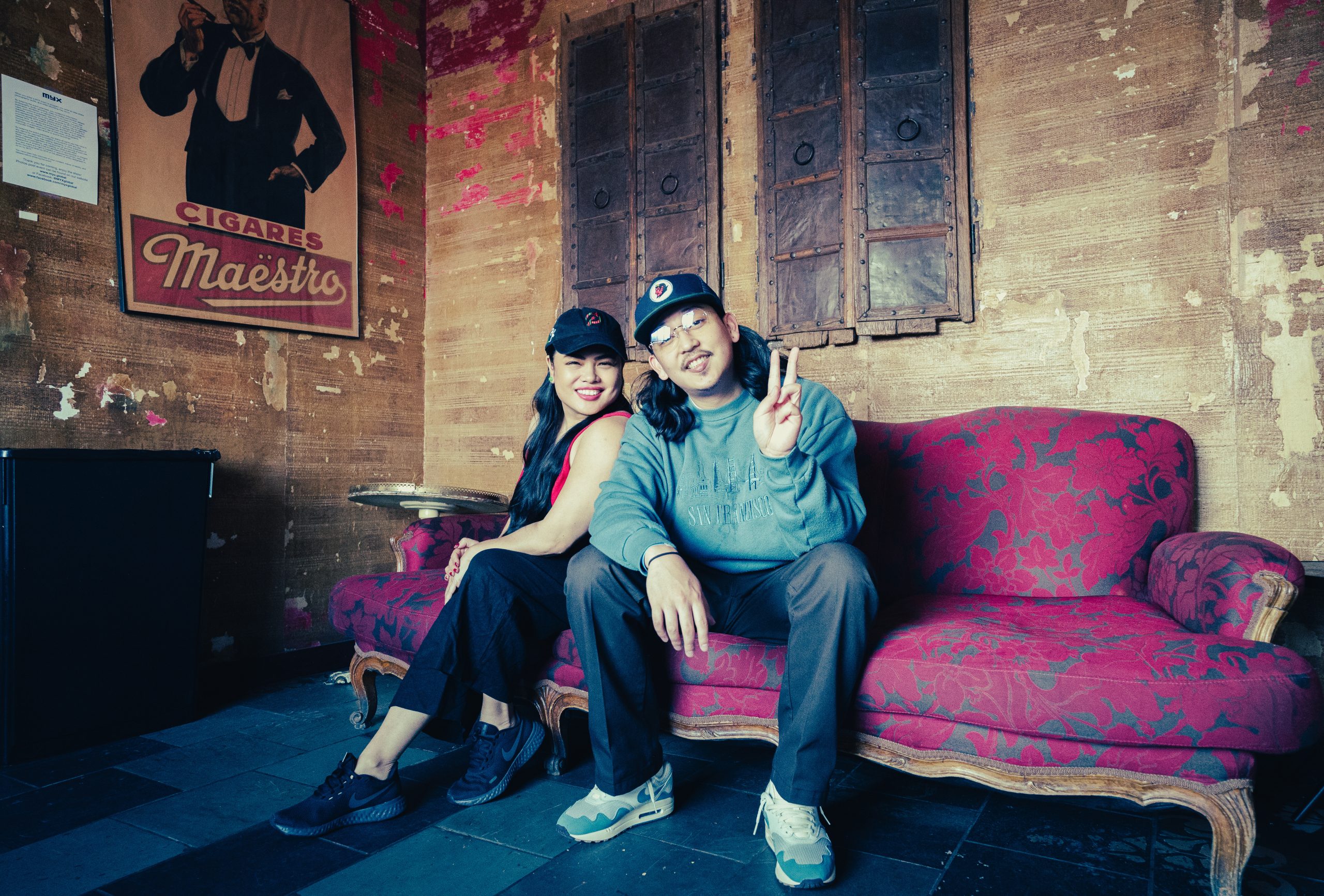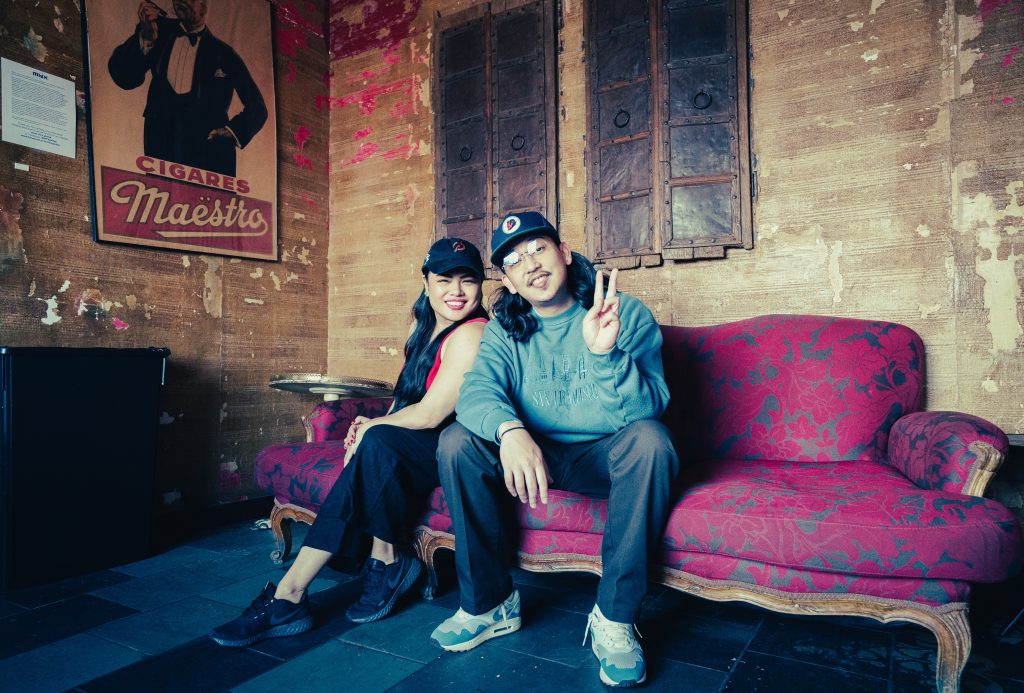 USC Athletics USC Mens Basketball team hosted their Filipino Heritage Celebration with MYX on Saturday January 29, 2022 at 4P against Pac12 team, Cal Berkeley. Watch the highlight video below of the event that included a special halftime performance by Ruby Ibarra, national anthem by Ranella Ferrer and a season high scoring game by Fil-Am player Boogie Ellis!
See photos below by @VaronP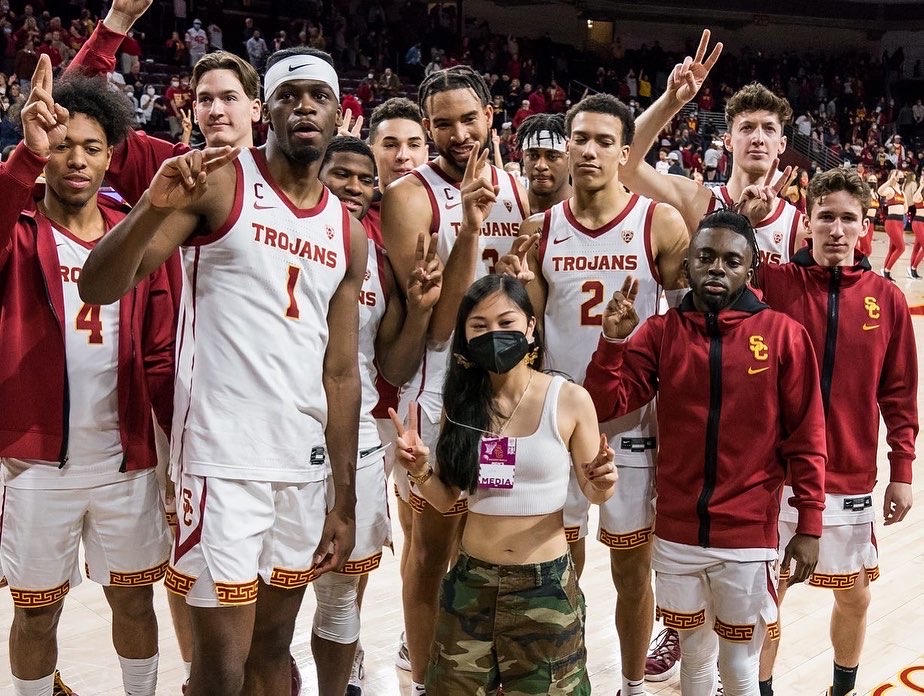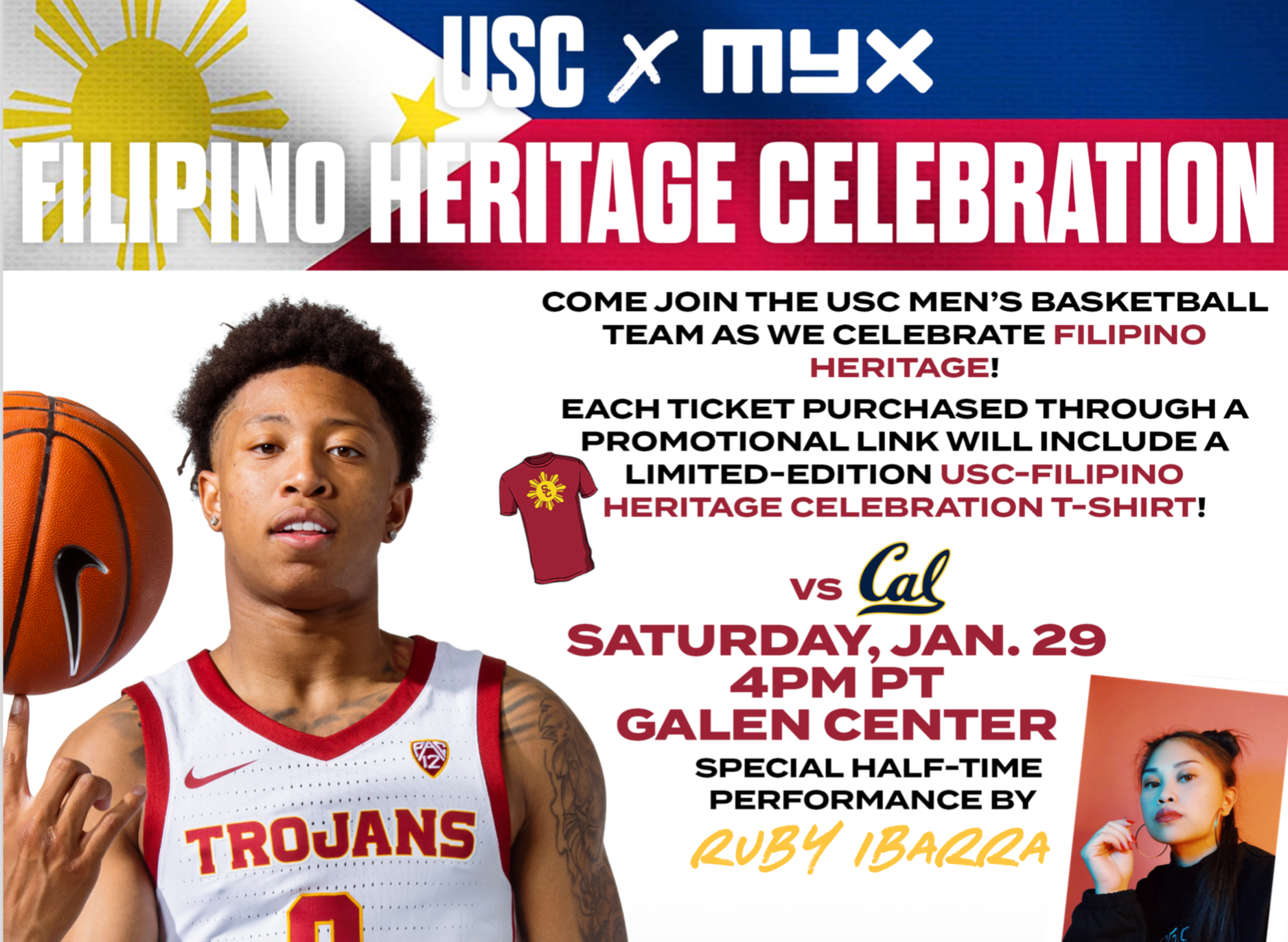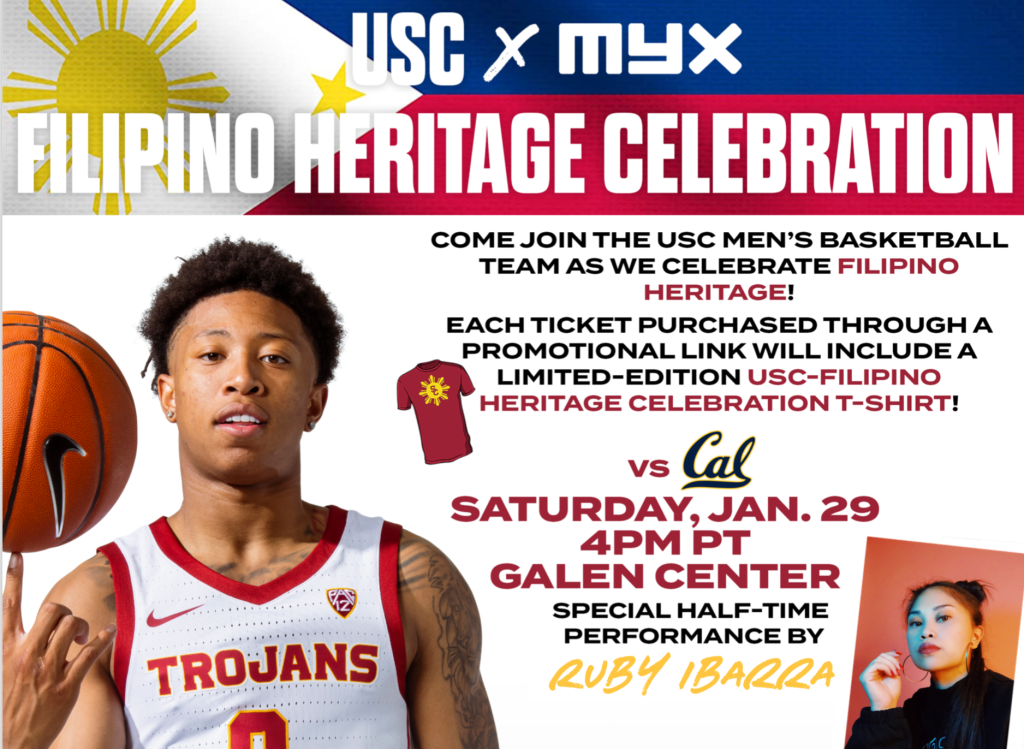 Fil-Am USC Mens Basketball Junior Point Guard sat down with MYX alongside his mom, Rowiena Simpson and grandmother, Corazon Simpson to discuss the upcoming night, his focus right now and opportunity to play for his community.
The celebration will feature a special performance by Bay Area hip hop artist, producer & scientist, Ruby Ibarra.
You can purchase your tickets here before they sell out on this special discounted group link will include a special USC Filipino themed t-shirt in the University of Southern California's legendary cardinal and gold colors.
Originally from San Diego, CA, USC point guard with Black and Filipino heritage, Boogie Ellis, has been impressing audiences with his talent. He dropped 20 points in the opener and has been a force on the court since. Witness the phenom and spend a night celebrating Filipino heritage with music and basketball with fellow MYXers, Trojans & fans in LA and those coming in to celebrate. Each ticket purchased here will receive one ticket and one shirt.
ABOUT BOOGIE ELLIS:
Junior Rejean "Boogie" Ellis is a 6-3, 185-pound guard who transferred to USC after two seasons of playing at Memphis, where he was named the American Athletic Conference Co-Sixth Man of the Year in 2021. Ellis. He has shown the ability to score by driving into the paint and from beyond the three-point arc and is a strong defender.
BEFORE USC: 2020-21: Ellis played in all 28 games for Memphis, making 15 starts, and averaging 10.2 points per game en route to being named AAC Co-Sixth Man of the Year. He made 51 three-point baskets and hit at a 38.6 percent from beyond the arc. Ellis finished third on the team in scoring and second in three-point baskets made. He became a starter in February and averaged 12.3 points in Memphis' final 13 games. He scored 20 or more points three times, including a career-high 27 points in a loss to No. 7 Houston in the AAC Tournament on March 13, making 5 of 8 from three-point range. He was named to the AAC All-Tournament team. He made three or more three-pointers in a game six times, including tying a career-best with six makes vs. Saint Mary's on Nov. 25, finishing with 24 points in the season opener. Ellis scored a team-high 23 points in Memphis' 77-65 NIT championship victory over Mississippi State on March 28.
2019-20: During his freshman season, Ellis started 27 of 31 games and averaged 8.0 points and 3.3 rebounds. He finished third on the team with 36 three-pointers made and was second on the team with 39 steals. He scored a season-best 22 points and made six three-pointers vs. UIC on Nov. 8. He had a career-best five steals in back-to-back games, first on Nov. 16 vs. Alcorn State and then on Nov. 20 vs. Little Rock. In the Barclays Center Classic in Brooklyn on Nov. 28, he scored 21 points on 7 of 11 shooting in a win over North Carolina State. Ellis averaged 11.3 points and 4.0 rebounds during the team's 2019 foreign tour to the Bahamas.
HIGH SCHOOL: Ellis graduated from San Diego Mission Bay High in 2019 as the No. 32 overall recruit according to 247Sports.com. He averaged 18.3 points as a senior. As a junior at Mission Bay High, Ellis averaged 24 points, 6 rebounds and 6 assists and was named the San Diego Section Player of the Year. He led his team to the 2018 Open Division title by scoring 34 points vs. Torrey Pines. He led his team to an 18-13 record as a senior and narrowly missed out on repeating as San Diego Section Player of the Year. He averaged 17.2 points and made 46.0 percent of her shots on the 2018 NIKE EYBL Circuit.
PERSONAL - Boogie was born on December 21, 2000 in San Diego, California. His mother's name is Rowiena Simpson, (she is mixed Black & Filipino) and his father is Rejean Tremaine Ellis and he has four siblings. His favorite musical artists are Drake and Lil Uzi and his favorite movie is "He Got Game." His sports hero is Kobe Bryant. Someday he would like to travel to Cabo, Mexico as his favorite food is Mexican. He is a Communication major at USC.
Cheer Boogie Ellis and the USC Trojan Mens Basketball Team, purchase tickets here.
Singer/songwriter SAB ("She," "Dancing In The Dark") is back with another song to add to your Feel-Good Spotify playlist. "I'd Like To" is produced by Moophs (Producer & Tarsier Records Founder) behind hit songs like "Catching Feelings" by Inigo Pascual, "Tied" by Bugoy Drilon & the "RISE" collaboration between Eric Bellinger, Sam Concepcion, Inigo Pascual, Zee Avi, and Vince Nantes. Watch the lyric video for "I'd Like To" below:
Stream the new single "I'd Like To" by SAB and Moophs here.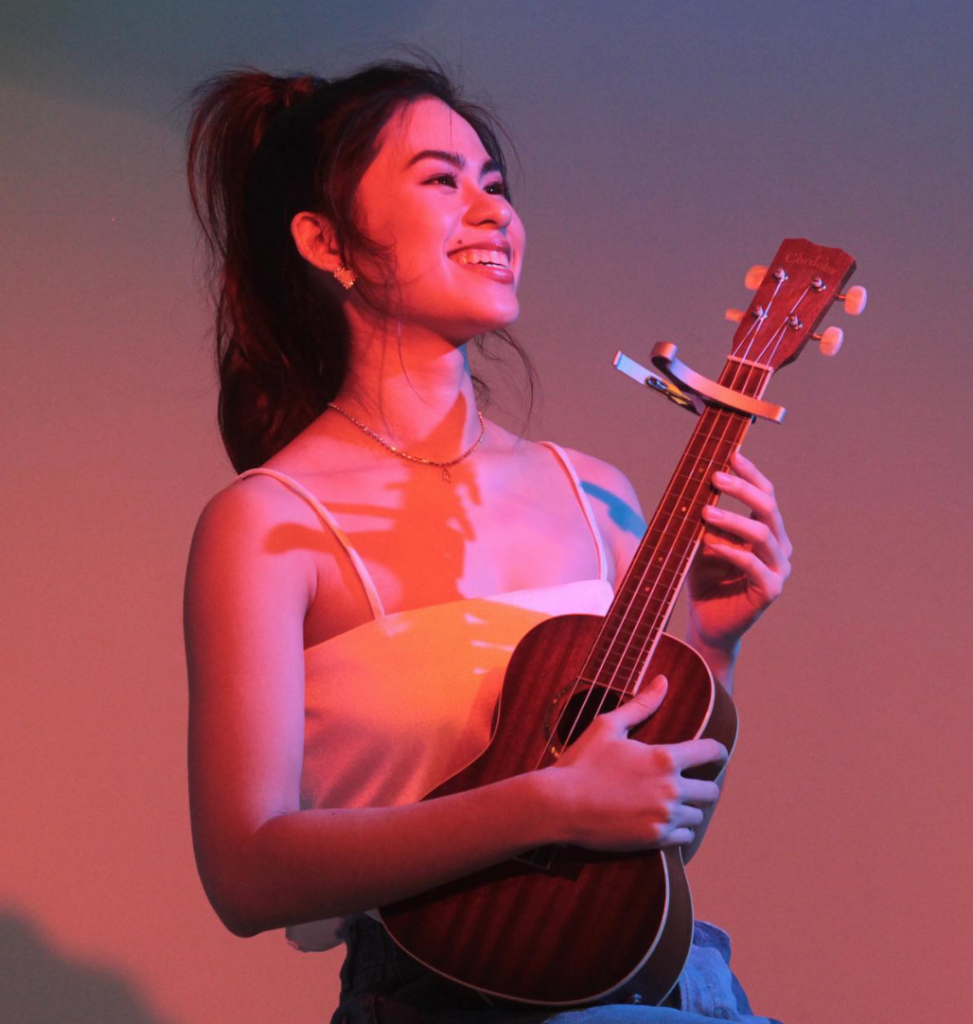 ABOUT SAB:
SAB (Sabine Cerrado) is a Filipino singer, songwriter known for her songs "She," "Dancing in the Dark" & "Soft Hearts" alongside writing hit songs like "Broken Arrow" for P-Pop group, BINI.
ABOUT MOOPHS:
Moophs (aka Chris Lopez) is a music producer, composer, sound engineer, DJ, and lifelong guitarist, having studied classical guitar from the age of 7. His eclectic musical background and training have allowed this San Francisco native to collaborate with vocalists across the veins of EDM, R&B, Hip-hop, Neo-soul, Pop, and more. Moophs has played festivals across Asia including Malasimbo 2016 & 2017, Castaway, Cinco De Mayhem, Beatship SSV, Hydro, 1MX (Dubai and Manila), and Music Matters. Critically acclaimed single "Phone Down" feat. Sam Concepcion was crowned "Best Dance Recording" at the 2018 Awit Awards and bagged a finalist spot in the International Songwriting Competition 2018, based out of Nashville, TN.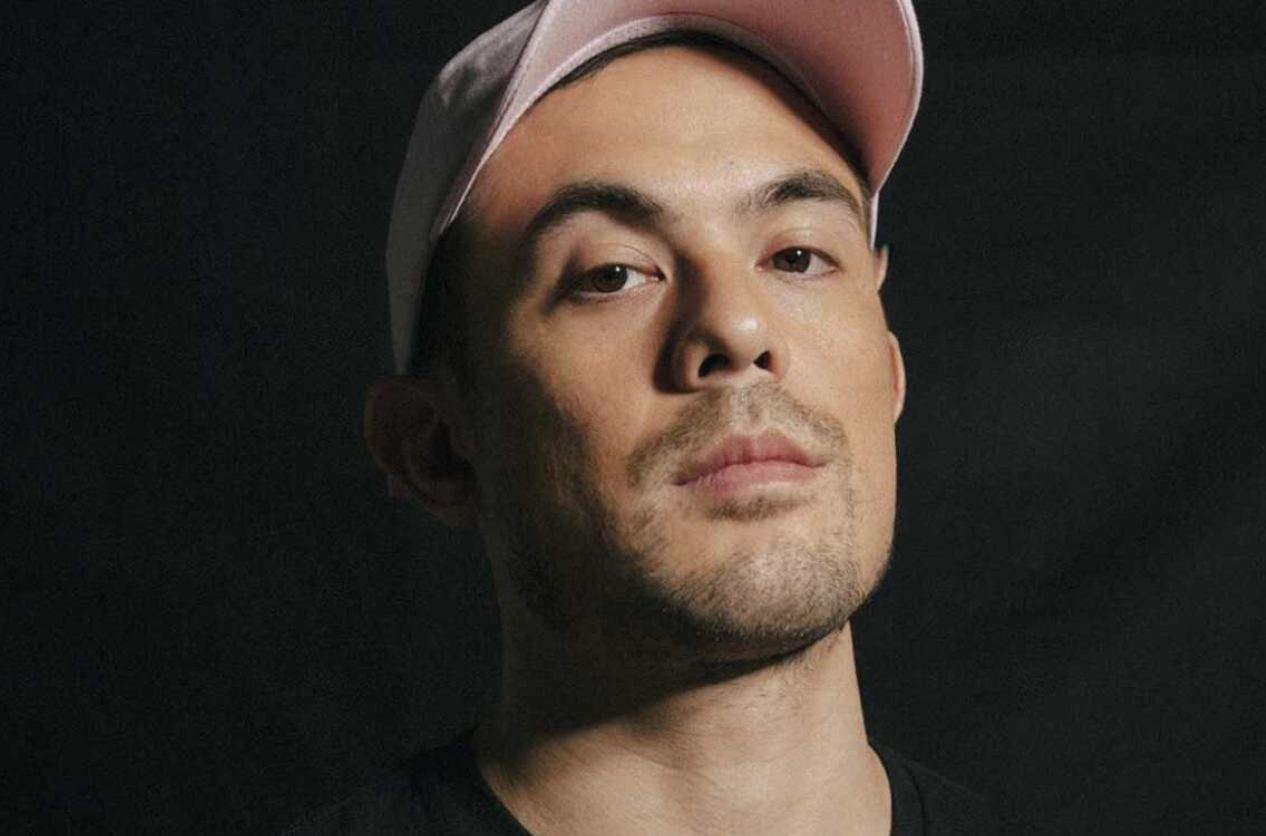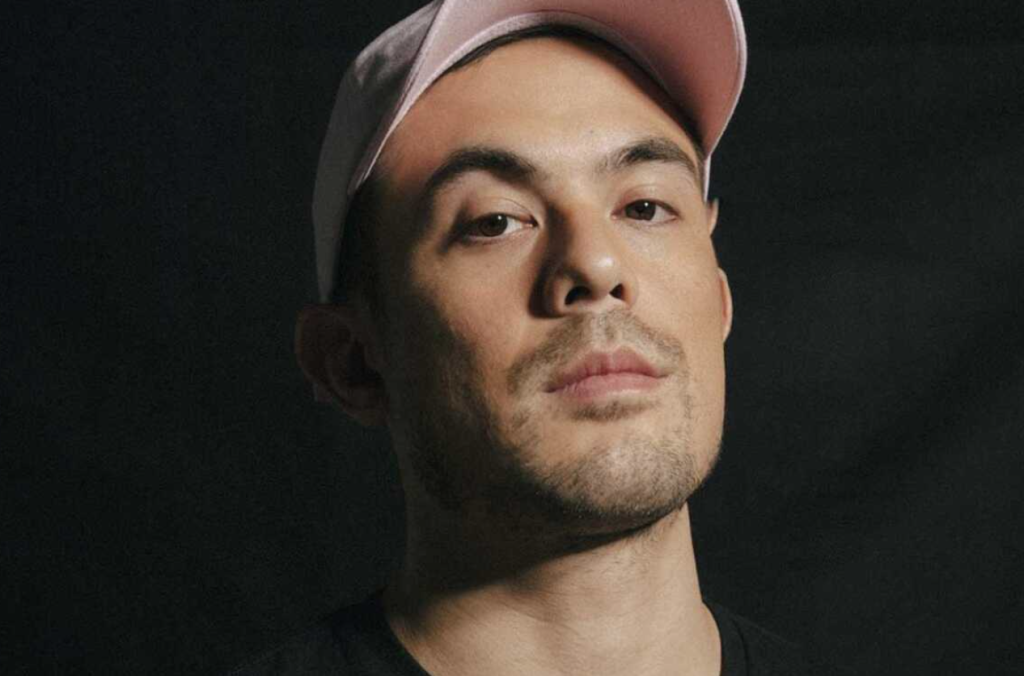 Moophs' core work revolves around working with artists such as Kiana Valenciano, Inigo Pascual, Curtismith, Markus Paterson, and Kyler, to name a few. His most remarkable work to date is "Catching Feelings," (2019) with Inigo Pascual: an island pop track that has garnered close over 13 million streams across all streaming platforms including over 100K dance challenge entries across all social media platforms, and a "Song of the Year" nomination in one of the Philippines' top urban radio stations. For most of 2020, he has worked with top local talent from the Philippines to produce multiple singles including Sam Concepcion, Inigo Pascual, Brian McKnight Jr.'s reimagination of his viral hit "Marry Your Daughter", and most notably: Leila Alcasid for a track called "Clouds", released by 88Rising's Filipino imprint, PARADISE RISING and produced his label's biggest release to date: "RISE" with Eric Bellinger, Inigo Pascual, Sam Concepcion, Zee Avi, and Vince Nantes. His following release, the dancehall-afrobeat-inspired pop track, "Always", with Inigo Pascual has made it to Apple Music's "The 100 Best Songs of 2020".
In 2021, Moophs has released various projects with the country's most influential & talented acts: a lovers reggae track nearing 900K Spotify streams called "Tied" with Bugoy Drilon, and the 70s-pop rock inspired "Angel Baby" with duo GIBBS. Moophs also produced "Best Wishes" by Markus Paterson and has reached 1M Spotify streams. His most recent releases are his collaborations with Inigo Pascual on the latter's international debut album, "Options," andol a single, "Araw Mo." As well as his second collaboration with Bugoy Drilon for the track, "Shipwrecked." Together with former BoyBand PH member, Russell Reyes, they've released Russell's first solo single, "Afraid."
Moophs is also part of the Recording Academy's Class of 2021 - a huge milestone for his career and for the label, Tarsier Records.
This week we head on over to the The Holding Company in the beautiful city of San Diego, California to meet up with Maui's very own, Jordan T. Myz Lulu takes you behind the scenes before Jordan T hits the stage to talk about preparing to be a father as well as the inspiration behind his newest single, "Fire By Your Side." For all you die hard Jordan T fans we highlight some of his favorite music videos as well as capturing some his live show so you definitely do not want to miss out on this episode, watch it below:
About Island Block Party:
What can you expect at the Island Block Party? You will be able to see exclusive interviews, live performances & music videos from your favorite ISLAND, pop, hip hop, reggae and R&B artists alongside spotlight features of community icons, entrepreneurs & Pacific Islander owned businesses.
So keep it locked. For more info: www.myx.global/islandblockparty.
This week we are on location at the House of Blues Anaheim for the SOLD OUT Island Block Concert Series featuring the one & only Sammy J & 808's finest Eli Mac brought to you by Live Nation. The lovely Myz Lulu takes you behind the scenes to catch up with Sammy J post pandemic as well as tap in with Eli Mac on the latest and greatest. Watch the Sammy J experience as we highlight some of his live performance in front of a SOLD OUT crowd. This is an episode you definitely don't want to miss. Watch the full episode with LIVE performances, interviews and clipped music videos below:
What can you expect at the Island Block Party Tuesdays on MYX? You will be able to see exclusive interviews, live performances & music videos from your favorite ISLAND, pop, hip hop, reggae and R&B artists alongside spotlight features of community icons, entrepreneurs & Pacific Islander owned businesses. So keep it locked to www.myx.global/islandblockparty.
The 26th Asian Television Awards are right around the corner and for the past few weeks, the awards show has been revealing its performers and hosts. This year the awards show will be hosted by Paolo del Rosario, Chua Qin Kai, Benjamin Josia Tan, Prapye Ramida T., and Thanh Giang. The show will have some special performers including the Philippines very own, James Reid and KZ Tandingan.
You can check out the full list of 2021 nominees here and make sure to catch the awards show on December 10/11 at 7 PM TH/VT/KH/ID and 8 PM SG/TW/CN/PH/MY. Follow them on Instagram and Facebook for additional details.
About the Asian Television Awards
Launched in 1996, Asian Television Awards is the Asian TV industry's most significant and celebrated event, recognizing excellence in programming, production, and performance.
Determined by an expert panel of over 60 judges from across the region, the Awards comprise more than 50 categories and represent the industry's foremost recognition by enjoying the support of every major industry player throughout the region. The Asian Television Awards attracts a multitude of entries from a wide range of free-to-air television stations, pay-TV platforms, OTT platforms, independent production houses, and multi-channel network operators in Asia.
In 2005, the Awards moved from a simple ceremony to a Gala Dinner format with the first gala function at the Shangri-la Hotel in Singapore. Over the next decade, the Gala Dinner grew in scale and size.
As part of its evolution, the Awards became a televised ceremony in 2013 and moved into a 2-day format comprising the Gala Dinner on Day 1 and the ATA Live Show on Day 2. Starting with only Mediacorp and Fox Entertainment in 2013, the ATA Live Show has since secured support from 15 broadcasters in the region covering a footprint of 500 million homes.
In 2018, the Awards progressed onto yet another milestone in its journey to be the ultimate accolade for content and talents in Asua Pacific. That year, the Awards became a rotating Awards ceremony. Starting with Malaysia in 2018, the Awards then moved to the Philippines in 2019. Slated to move to Cambodia in 2020 and Vietnam in 2021, the plans were disrupted as a result of the Covid outbreak.
At its 25th anniversary in 2020, the Awards expanded its reach further beyond broadcast channels by partnering with Twitter and Weibo to bring the live event to millions of fans across the region. Not only had this strategic partnership provided a more immersive engagement for our audience on the social media front, but also allowed for greater levels of interaction between fans and their favorite celebrities.
In the coming 26th edition this 2021, ATA is once again taking the experience to the next level for its social media reach by expanding its partnership to include Facebook. This strategic partnership is a step further into ATA's goal of reaching its millions of fans across the region. This has allowed the Award's social media presence to become a platform for all stakeholders in the industry to engage with one another.
While there are notable equivalents in the U.S. and in Europe, the Asian Television Awards is the only event of its kind in Asia, making it the definitive platform to showcase and recognize quality content productions and talents within Asia.
It's the collab we never knew we needed! Our best queen Pia Wurtzbach and our favorite band Ben&Ben have teamed up for an epic video which made our hearts sing and got us flipping our hair!
This was a total fangirl moment for Queen P who became an instant fan of Ben&Ben after discovering one of the MYX chart-topping group's songs in 2019. She was visibly excited to finally talk to her OPM idols and fellow Cream Silk ambassadors in their virtual meetup.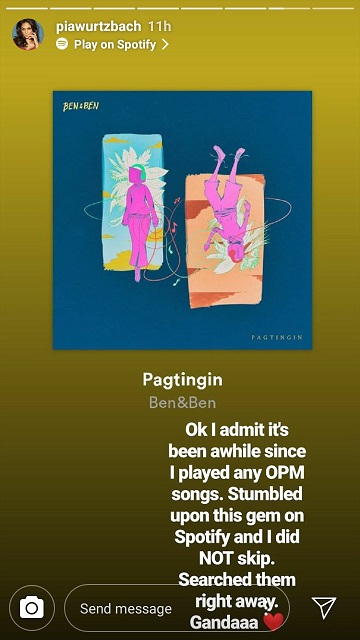 Ben&Ben's frontmen Paolo and Miguel - known for their heartfelt anthems and signature long hair - were equally starstruck with Pia. The two still couldn't believe that they now belonged to the Cream Silk family alongside the popular beauty queen.
Of course, Pia just had to put the Ben&Ben members' hair flip skills to the test during the fun tutorial session - and they definitely nailed it! The former Miss Universe also shared some tips on how to confidently strut on the catwalk and properly deliver the Cream Silk taglines which they all aced as well.
As a reward for teaching Ben&Ben how to be perfect Cream Silk endorsers, the 9-piece band serenaded Queen P with the #CreamSilkArawAraw song which gave her (and us) goosebumps! As if that kilig moment wasn't enough, Pia even got to live out her secret dream of becoming a singer. She performed her own beautiful rendition of the song, using the Cream Silk bottle as her microphone.
WATCH THE EPIC BEN&BEN X PIA WURTZBACH COLLAB VIDEO HERE: