MYX Featured Influencer, Princess Mae, is one of the most known Filipina fashion & beauty influencers of this generation, with over 4M+ social media followers on Instagram, YouTube, Twitter & TikTok. Born in the Philippines, currently living in Hawai'i, you've laughed with her funny commentary on her brother Bretman Rock YouTube channel and have gotten to learn more about her on their hit MTV reality show "MTV Following: Bretman Rock." Binge-watch the season at www.myx.global/bretman-rock-mtv ICYMI.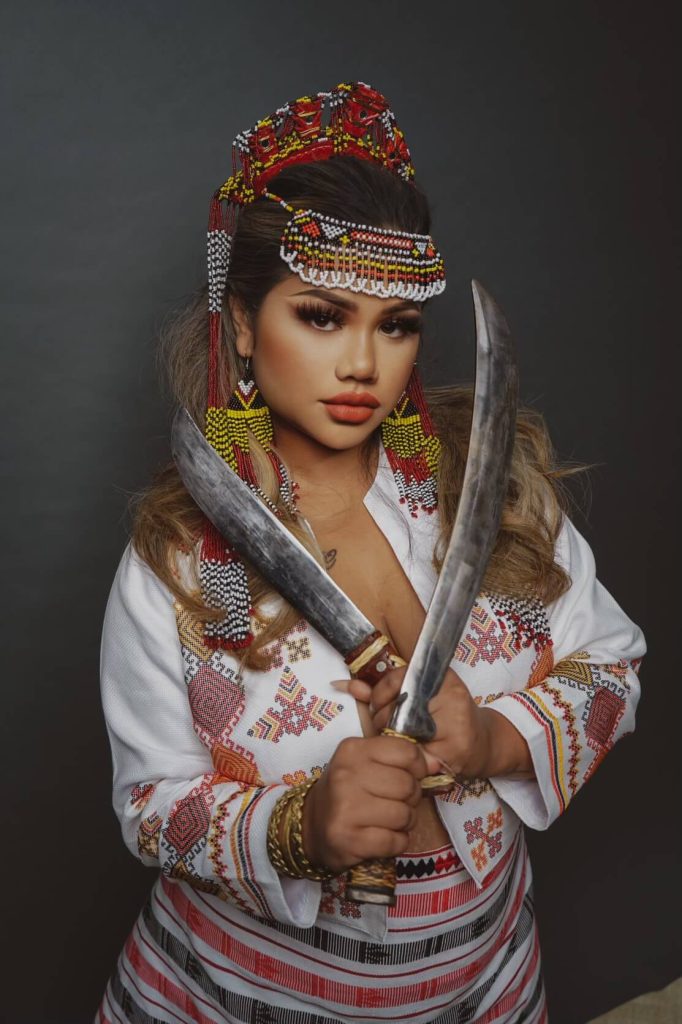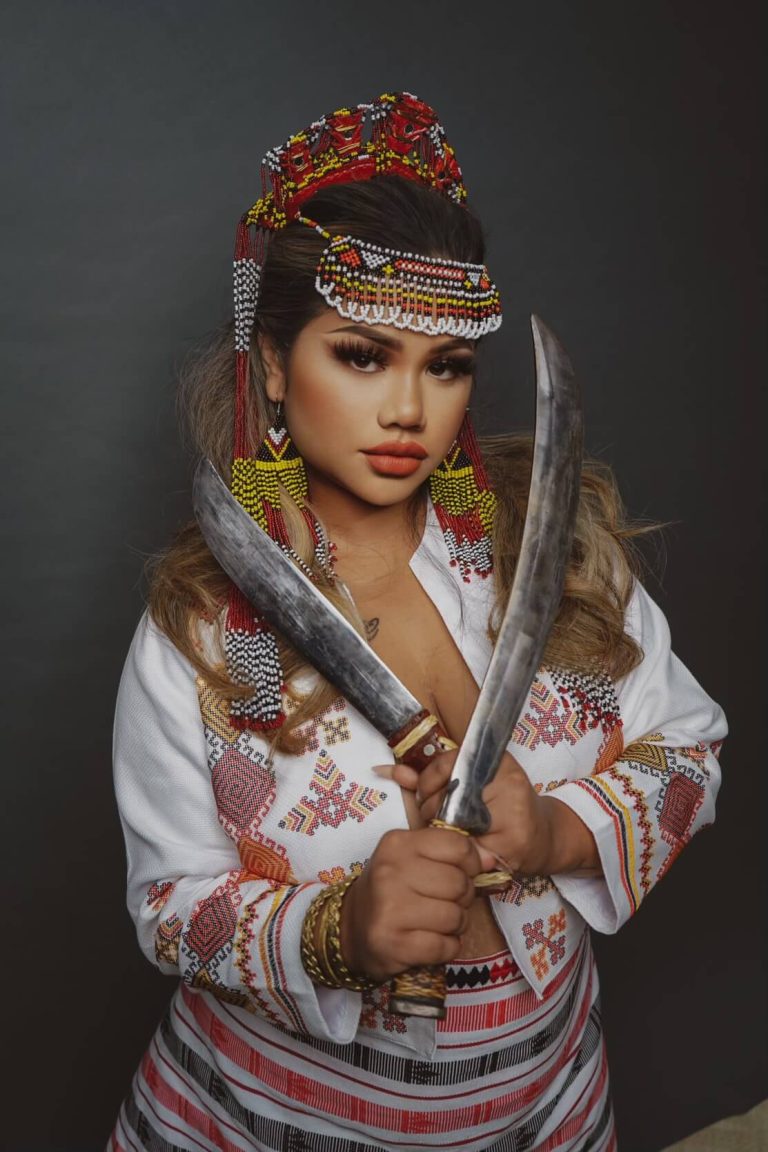 We sat down with Princess Mae at her Pinay Magazine billboard shoot in Hawai'i, and dove in to get to know her better as the business woman, influencer, mom, and sister. Watch the exclusive BTS video at her Pinay Magazine LA & NYC Timesquare music video shoot, shot & edited by Sharvis Ortega of Hawaii's Finest Media.
What was it like being born in the Philippines and then moving to Hawai'i? What's your favorite part about growing up here.
I was born in Cagayan, in Sanchez Mira. I came here [Hawai'i] when I was turning 2 years old with my mom and oldest brother, but we left Bretman. What I love growing up in Hawai'i it is so beautiful, take a look around - Hawai'i is just paradise and I'm glad to be around here and the energy it gives.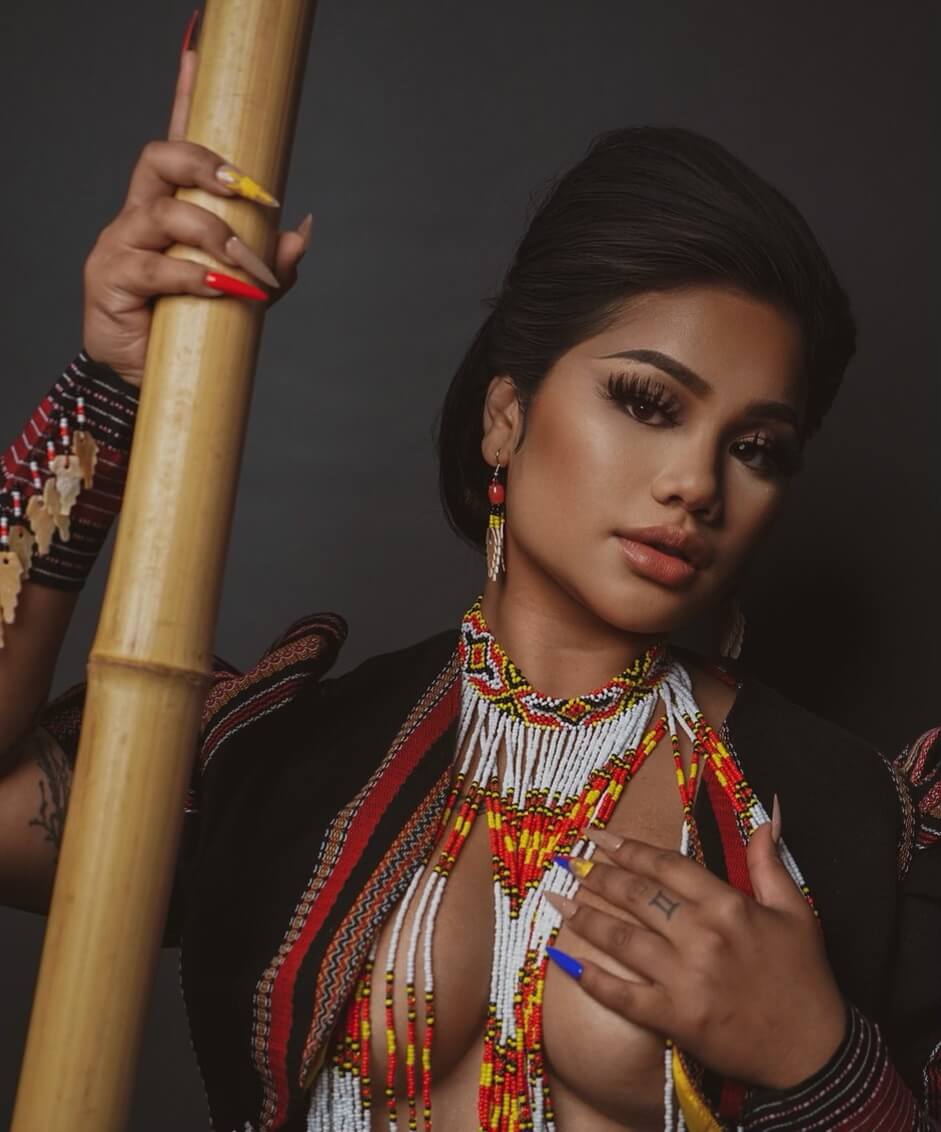 What are some of the highs and lows in your household growing up?One of the hardest things I dealt with growing up was not being able to have my father. In the beginning, everything was very humble. When we came here from the Philippines, we lived in a garage in a cardboard box. Being 2 years old, other people had to watch me while my mom was working. It was hard but taught me a lot of things. I'm thankful for what I went through when I was younger because it made me the strong woman I am today.
Were you ever nervous about a scene being filmed or anything after the fact?
One of the hardest things about the show was coming to the show because I'd be running late. I have two kids and it's hard to stay on track. I felt very nervous about zip-lining and working out with my brother. It was the first time I was on a show, we do the Youtube thing and it's fun, but we were showing the world who we really are. I hope when you watch, you get to know me, my brother, and my family more.
Being a mom for the first time, did it make you realize how hard it was for your mom raising 3 kids on her own. What's a piece of advice she's given you?
Before my daughter, I was pretty rebellious. Then having Cleo in my life, it was a blessing & beauty in disguise. I was rushing my life and wanting to grow up so fast, but now I'm growing up with her [Cleo] and learning. I understood so many things now, like just wanting her to be a child. When my mom said 'focus on school, focus on this,' you'll get to do other things later on and I get it more now as a new mom.
Having Cleo slowed down my life in a good way. It helped me think about my decision-making, my patience, and how to love myself more. She taught me to be very strong. My mom is also very strong, raising us, working 3 jobs, while still helping me a lot in raising Cleo. She has me, she has my mom, and Bretman. She's living her best life, everyone loves her.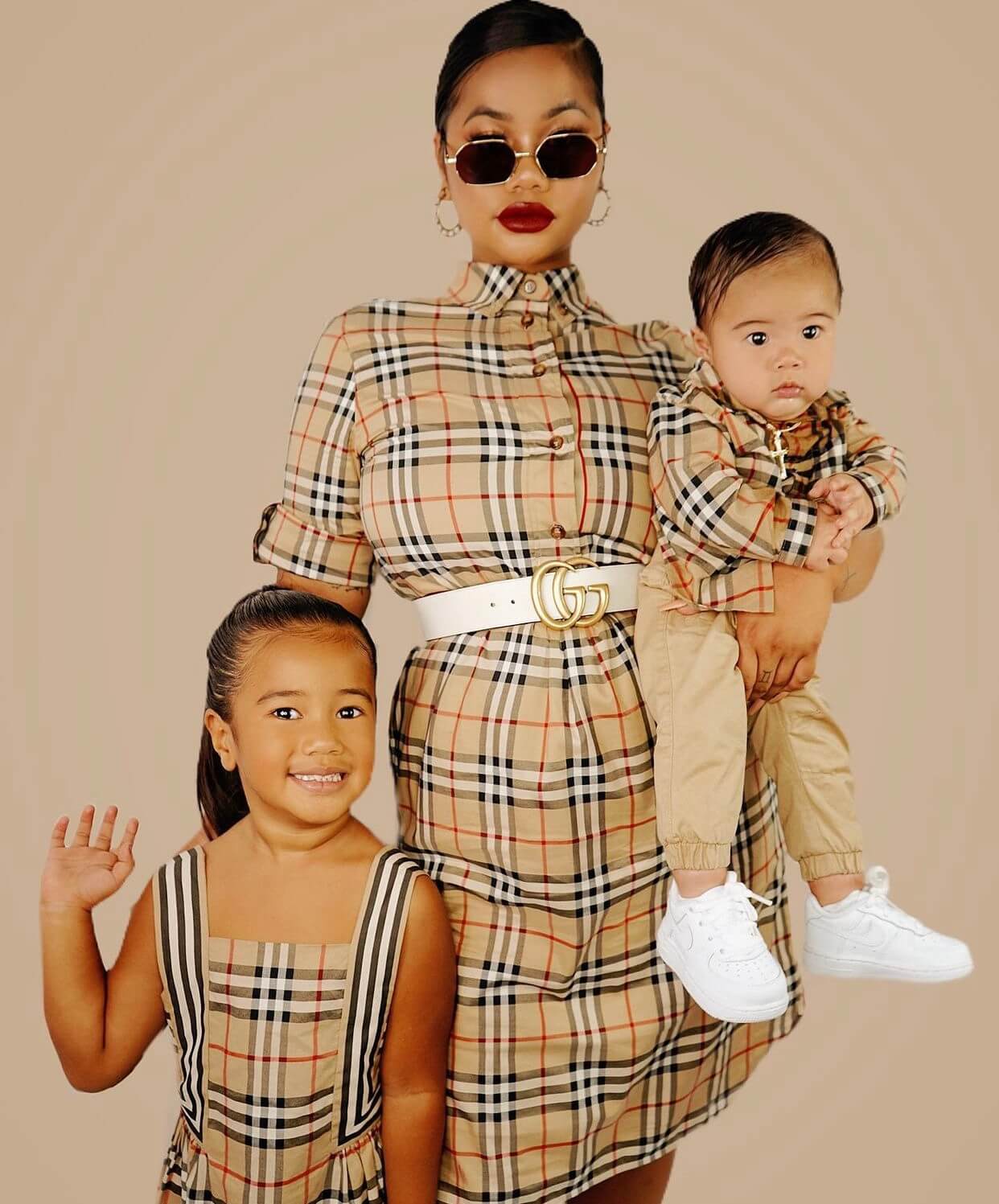 How is it different having your son and your second child as well?
Having Ezekiel in my life, it hasn't changed anything. I think I'm more of a girly girl mom and I was like, 'what do I do?' But he's my emotional child. Like I said, Cleo is living her best life but Ezekiel is emotional in a good way.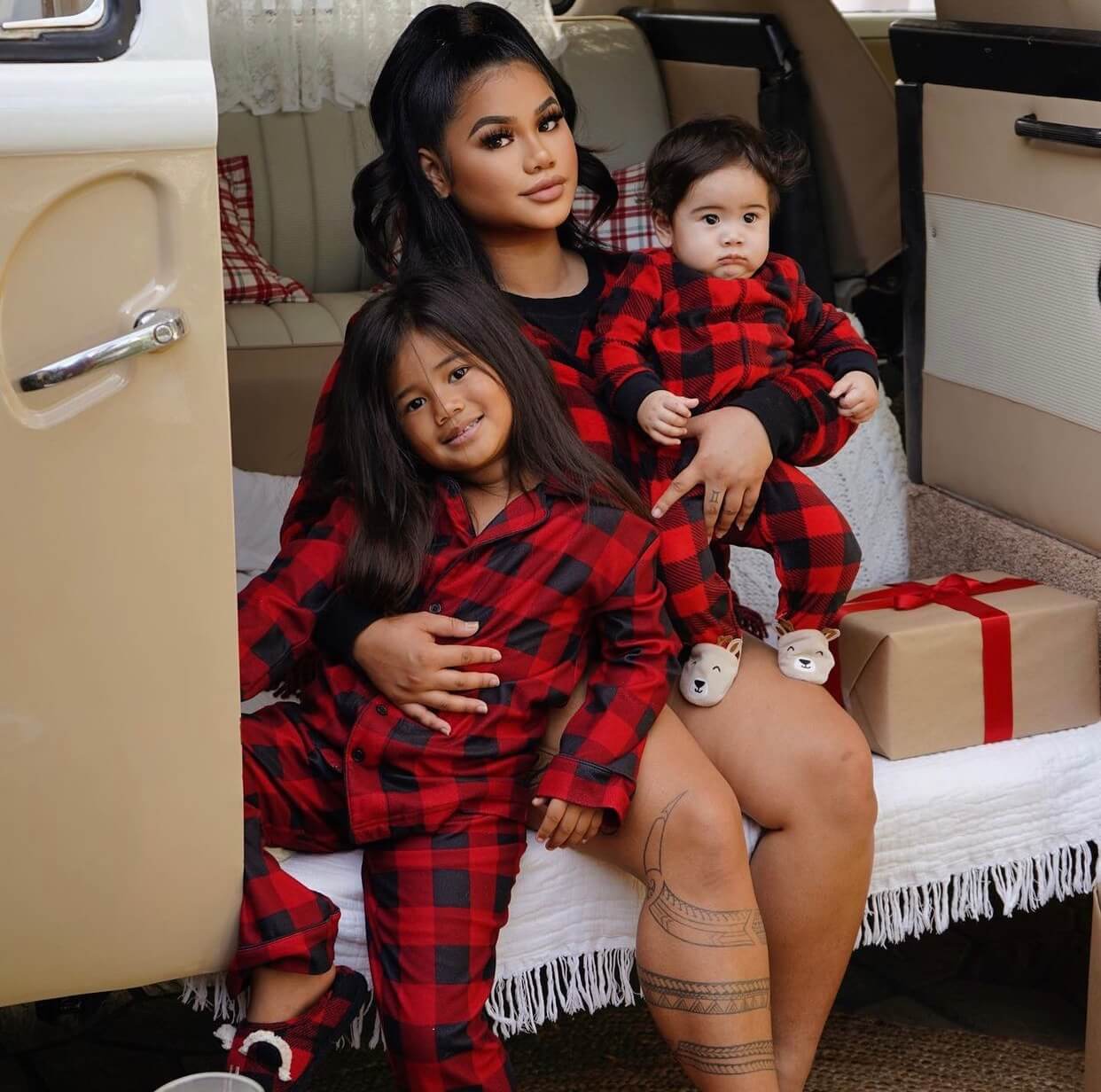 Can you talk about some memorable moments in your career?
A few things that are most memorable in my career is that first, I'm blessed with this whole career. Being 20 years old and making money by doing what I love and being me is an honor. I feel it was meant for me, growing up we never really had anything. Growing up, I never thought I'd work with companies I buy from like SavagexFenty and Fashion Nova, it's just a dream come true. And working with MTV, that was the ultimate dream and we manifested that we'd always be on a reality TV show. Living our biggest dreams while being in America, my mom worked hard and how we can all do what we love.
Lastly, having these fans and they're everything to me. That's who I'm doing it for. Even if they're not family, we're family.
What does "Making it in America" mean to you?
"Making it in America" means to me, is being able to provide for my kids and myself, and doing what I love to do. Also, being around my family who's doing the same thing and living life.
In the 'Meet the Cast' episode you brought over Jollibee.Why is it always important to showcase the Filipino culture in your content?
When we found out Jollibee was going to be here in Hawai'i, I stood in a line to get it. I was just waiting to get a C2, C3, and a bucket. Jollibee is classic and bomb ASF!
Speaking of food, you have a special on Mama Merces food truck is lechon belly and fried chicken. Have you learned any of your mom's recipes?
The truth is, I wanted the lechon belly and pinakbet. But my mom said that's her special. We were fighting over this. I learned the fried chicken recipe, but not the lechon belly. My oldest brother who owns Mama Merces, is patient with my momm and she throws down, which he learned from. When it comes to recipes, she doesn't like slow people. She wants to teach us, but there's definitely critiques. But just her being there for us, and teaching it to me, I appreciate every second with her.
Do you have a special message for all your fans where they feel represented by seeing you?
I just want to say thank you for all my fans. Like what my brother said in an episode, "I couldn't afford anything, but my dreams," is so true for all of us. We dreamed big and it came true. Now, that's what I want to tell my fans - to always follow their dreams and never give up. Dream big.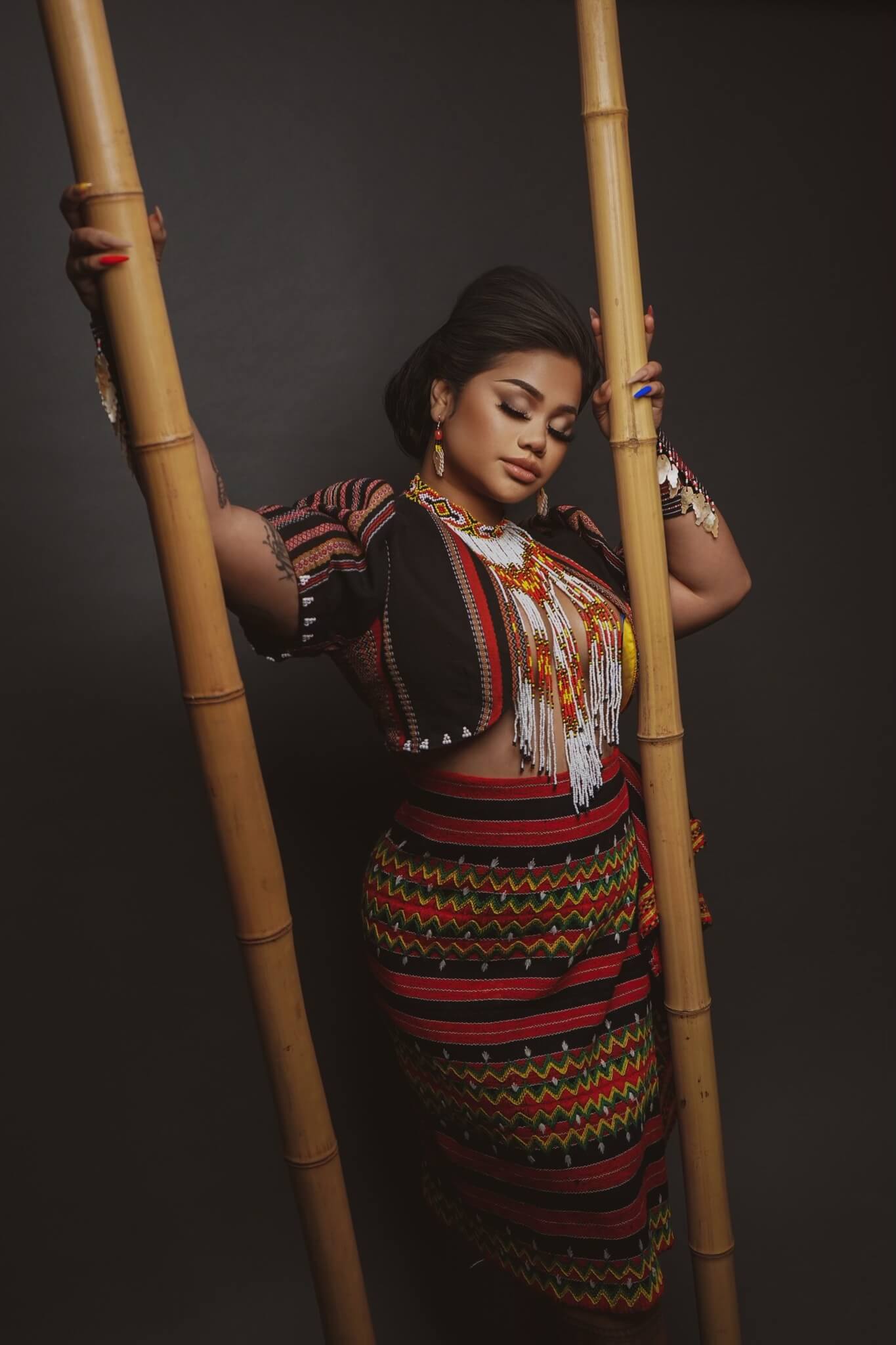 Here is a full list of the pieces she wore in the shoot, styled by Daily Malong founder, Lydia.
Accessories (necklaces, earrings, bracelets): School of Living Tradition, Lake Sebu through Nanay Myrna Pula, Kinwa Etnika from Tabuk through Aunty Florence Ao-wat
Skrit Wraps and Malongs: @ifugaonation in Ifugao through Manong Marlon Martin, Mabilong Weavers, Kalinga through Manang Ophel Bawer Addom, Maranao Collectibles
Tops: Kinwa Etnika, Tabuk through Aunty FLorence Ao-wat, Inabel Trench coat from Inabel Weavers Association, Ilocos Manobo Suyam Cardigan from Agusan Del Norte through Master Artist Margarita Abaquita and her students
Shoes and other styling props: Banig (Tepo) from Tabawan Island Tawi Tawi sourced through Kuya Alan Frylim
Payongs and shoes: from Cotabato City, Maguindanao through Farid Guinomla
To support the artist community of the Philippines and to learn more of their story and shop their beautiful pieces, visit www.dailymalong.com or follow them on IG at @dailymalong.
Hair & Make-Up:
@ready4WARR
@glamartistrybymelanie
About Princess Mae:
Princess Mae is a star and cast member of MTV's hit reality show, "Following Bretman Rock." She is one of the most beloved beauty & fashion influencers for always being her authentic self. She has over 4M+ social media followers from around the world on Instagram, YouTube, Twitter & TikTok, with partnership deals with top brands like SavagexFenty by Rihanna, Fashion Nova & Maven Beauty. Princess is the mother of 2, her adorable daughter Cleo, (who also has 1.2M Instagram followers & is a Nova Kids partner) and her son Ezekiel. She was born in the Philippines and raised in Hawaii, and is constantly traveling the country as a spokesperson or featured celebrity at events like Beautycon. Find her most recently featured as a Pinay Magazine Billboard cover girl, MYX Global "Featured Influencer" and when in Oahu, Hawaii – you can order the "Princess Mae Special" at her family's famous food truck, Mama Merce's Kitchen.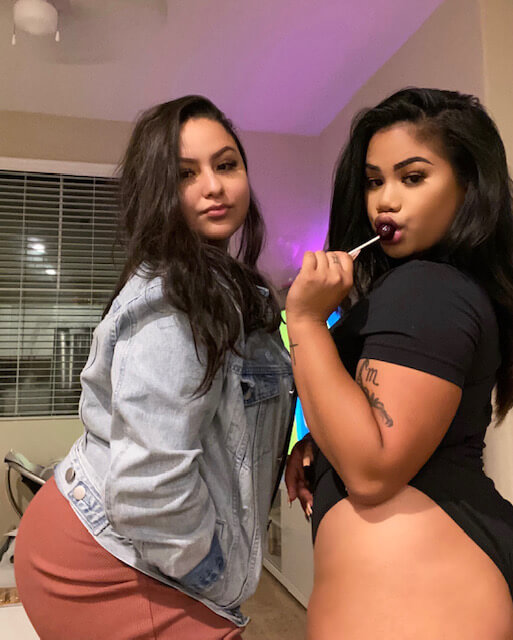 About Photographer Maria Pena: Maria Pena is an editorially published photographer. She is a first generation immigrant who resides in Texas but is known for her shoots throughout the country whether capturing celebrity portraits or high fashion editorials. She has worked with Princess Mae, Amber Diamond, Ethan Diamond, Vanessa Vasquez and as a BTS photographer for MTV's Following Bretman Rock show.
Find her on @mfpena_ on IG or on her website: www.mfpena.com.