SOSUPERSAM returned with her crew Noodz & Mr. Carmack for her Ate O'Clock Twitch LIVE mukbang to eat yummy food provided by the myx team which included LASA, Sari Sari Store & United Pastry.
SOSUPERSAM confronted her fear of halo halo (mix mix) in this episode. She said she gets anxiety from traditional halo halo for not being able to see what she is eating when pulls up her spoon but loves the unique Sari Sari version that includes unique flavors like that included seasonal granita, leche flan, fresh fruit, coconut tapioca & ice cream.
Sari Sari Store is a Filipino concept from James Beard Nominated Chef Margarita Manzke with business partner and husband Walter Manzke. In Tagalog sari sari translates to 'whatever' and is used to describe small stores that sell everything from candy to skewers.
The menu is based around savory rice bowls or 'silog' that pull from Margaritas's Pinoy heritage, as well as a few sweet items like halo halo. Sari Sari Store is located within Downtown LA's Grand Central Market, and is small, colorful and casual.
On the menu for this show from LASA includes:
-Veggie & Chili Crunch, Pancit-Wok Roasted Veggies, Kinilaw Poke Bowl, Whole Fried Pompano with Lemongrass Escabeche, Braised Beef Rib Kaldereta-Cantina Giardino Na (wine)
*The wine is from Cantina Giardino. A skin contact wine aka orange wine. Vineyards are grown on volcanic soils in Campania, Italy. Expect soft citrus notes with a bit of grip and texture on the palate. Delicious with menu, especially with the fried pompano & escabeche!
ABOUT LASA is a Filipino-American restaurant owned & operated by brothers Chase & Chad Valencia. They are located in Chinatown. LASA takes a playful approach on Filipino classics with a California twist. They pair their food with a specially curated natural wine list to highlight our cuisine's bright and tropical flavors. View their quarantine kitchen menu here.
Patio seating available + preorder, pickup & delivery
Hours of operation: wed & thurs, 5p-8:30p, fri & sat: 11:30-3:30 / 5p-8:30 and sun, 11:30-4p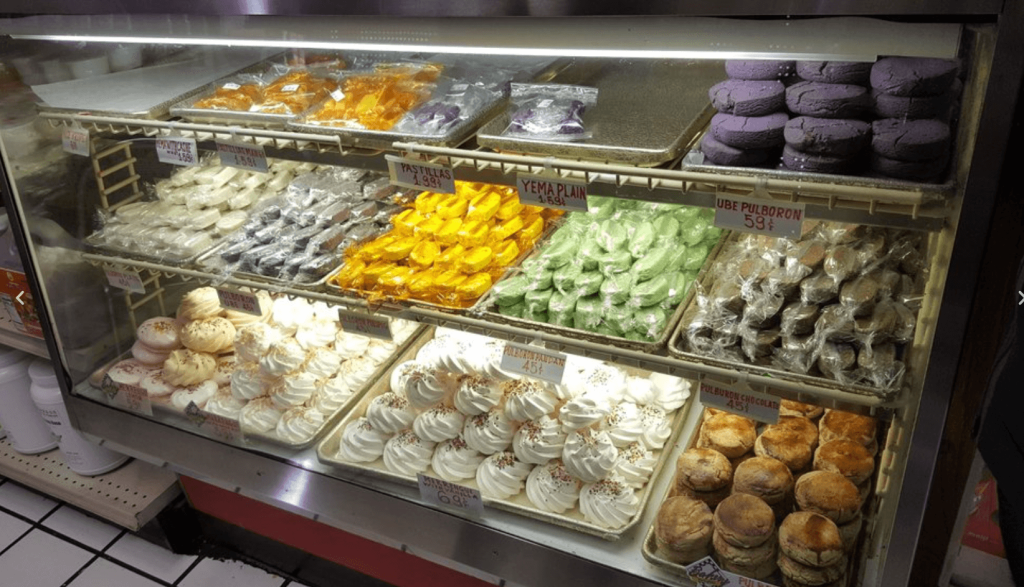 Established Filipino bakery for baked goods, cakes & bread, plus cooked fare such as empanadas. Available for pick up & Postmates delivery.
Address: 1515 Griffith Park Blvd, Los Angeles, CA 90026 8-7P Daily, Sundays 8-6P
Watch Ate O'Clock Mondays weekly on twitch.tv/sosupersam.