#StopAsianHate is not trending as much but anti-Asian hate crimes are still happening. In northern Utah, a Filipino food truck, World Famous Yum Yum Food Truck was vandalized with anti-Asian graffiti slurs. The popular food truck serves Filipino, Vietnamese, and Asian Fusion cuisine. Jordan Clarkson who plays for the Utah Jazz and was recently given the NBA's Sixth Man of the Year Award reached out to the owners and family to help. Clarkson along with Identity Graphics helped put together a new look for Yum Yum.
The food truck since then is back serving the community and rolling through town with a newly designed truck. The truck features bright colors that you can't miss. The bold design is a nod to the Philippines flag with the blue and red colors with the bright yellow sun. Not shying away from showcasing that they cater Asian Fusion cuisine with a rice bowl logo throughout the design. The new look says "we're here, we belong!"
Yum Yum Food Truck will have a reopening on June 12th in Salt Lake City at a rather fitting event, Philippine Independence Day celebration.
Cover Photo Credit: World Famous Yum Yum Food Truck Facebook
NBA Utah Jazz shooting guard, Jordan Clarkson averaged over three 3-pointers per game, he is the first person to win the annual award from the Jazz. Jordan recently spoke about being Filipino & Black where his mom would pack lumpia for lunch on the Nike Black & Asian solidarity podcast with H.E.R. & Kyler Murray, watch it here. The group commented faith, basketball & the love for R&B music as a common thread among Black & Filipino communities.
Jordan thanks his mentors like Kobe Bryant for getting him mentally prepared to be the star athlete he is today as posted from his father's Instagram: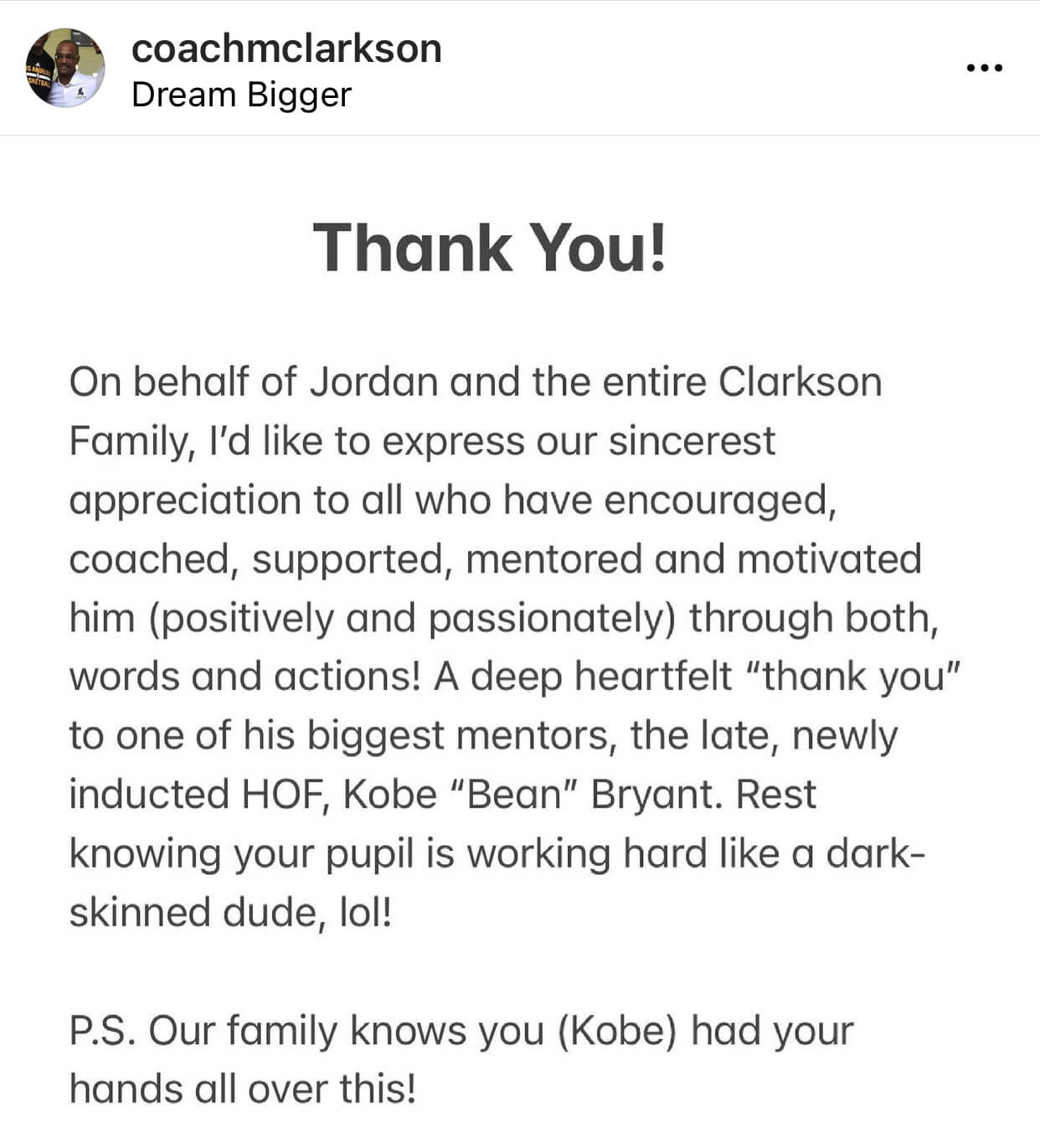 According to NBA.com, "Clarkson received 65 first-place votes and earned 407 total points from a global panel of 100 sportswriters and broadcasters. Utah forward Joe Ingles finished in second place with 272 points (34 first-place votes), making this the first time that teammates hold the top two spots in voting for the Kia NBA Sixth Man Award. New York Knicks guard Derrick Rose finished in third place with 77 points (one first-place vote)."
Clarkson averaged a career-high 18.4 points, 4.0 rebounds and 2.5 assists in 26.7 minutes in 68 games (one start). His scoring average of 18.3 points as a reserve was the highest in the NBA. Clarkson made a career-high 208 three-pointers overall (seventh in the NBA among all players) and a league-high 203 as a reserve. The 203 three-pointers are the fourth-highest single-season total off the bench in NBA history. He also ranked ninth in the NBA in free throw percentage this season (89.6).
Clarkson, 28, was acquired by Utah in a trade with the Cleveland Cavaliers on Dec. 24, 2019. He re-signed with the Jazz on Nov. 23, 2020."
Featured photo courtesy of @FilAmNationSelect.