Get your lofi music on with AJ Rafael and his new EP, Red Roses & Chill. The 6-track EP is a re-imagination of songs from the 2011 EP, Red Roses. It includes many of your favorites that will have you listening on repeat. Listen while you're studying, working, cleaning, or taking a drive with friends. It's a playlist that fits for every mood.
Listen to Red Roses & Chill now available on all streaming platforms.
Check out the tracklisting:
1. Here Tonight/Emma Watson
2. Red Roses
3. We Could Happen
4. Without You
5. Starlit Nights
6. Back To Bed
Cover Photo Credit: AJ Rafael Twitter
AJ Rafael and East West Players put together a holiday treat by gifting us with a virtual half-hour concert featuring some Crazy Talented Asians. The line-up featured Paul Dateh, Isa Briones, Joan Almedilla, Arvin Lee, Justine Rafael, Alyssa Navarro, with AJ on the keys and guitar. It was definitely a friends and family affair vibe all wrapped up in the warmth of the holiday spirit. 
The East West Players is the nation's premier Asian American theatre and America's longest-running theatre of color. They've opened up doors for many aspiring talents. You can help them continue to do so in 2022 by donating here.
With the seasons changing, we're feeling a little nostalgic. We're switching up our playlist and adding some of our favorite OG Youtube Songs to the mix. Whether it's an original or a cover, you can't mention OGs without including AJ Rafael, Jeremy Passion, Gabe Bondoc, Melissa Polinar, JR Aquino, and more!
Check out what we listed down and let us know if we nailed it or what else you'd add!
We gotta kick off with AJ Rafael & Jesse Barrera on the original, "She Was Mine." Honesty, who doesn't know the lyrics? We're already singing along!
Okay, JR Aquino's "By Chance (You & I)" immediately gets stuck in you head...*you and I could be like Sonny and Cher* and you know the rest.
Here comes the unofficial Filipino national anthem. Jeremy Passion's "Lemonade." We don't think there's anything else to say.
Melissa Polinar's "Try" is 12 years old! On it's 10-year anniversary, she re-released the song to commemorate not only the debut of the track but also her journey. We're all feeling nostalgic.
Okay so this medley made all of us want to be part of this friend group. How many times have we gone to a family party and all the kids had to perform? Albert Posis originally posted this impromptu moment among friends and it definitely turned into a medley staple circa early 2010s.
We couldn't leave out Gabe Bondoc and "You're It." Watching the video along screams OG. It was before all the fancy set ups, we see a lot now but it's just Gabe, a mic, and his guitar. We couldn't ask for anything more.
So who remembers "Hey Soul Sister" being played everywhere? We do! But Joseph Vincent's acoustic cover showcases his natural talent. This was definitely on repeat when it first came out and it's still on repeat.
We love, love Kina Grannis and although it's not February yet, we have to include "Valentine." The music video is one of the cutest you'll see and the song is one you can't get enough of.
You know we had to include a bonus track! It's another mash up that includes Jeremy Passion, Inigo Pascual, and Gabe Bondoc. They myx it up with their original songs for a medley of "Catching One Lemonade."
If you think your special day could not get any better, how about a custom wedding entrance? Actually, let's top that with, how about a custom wedding entrance by AJ Rafael? The multi-talented Musician and Artist has opened up for commissions to help you make this day as memorable as possible. Need to see an example of what he can do?
Check this out:
AJ's musical background is filled with years of training and experience and has brought us unforgettable songs such as We Could Happen, She Was Mine, and Without You. From Musical Director, Composer to Artist, you would be in great hands kicking off your ceremony with a custom entrance by AJ. If you are interested, check out the link below to submit a request.
Send a Commission Inquiry/Request
Cover Photo Courtesy Of AJ Rafael Instagram
Hollywood premieres are back with some adjustments to keep everyone safe, of course. From onsite covid testing to limited media space on the carpets, the new normal has set in, and Hollywood Blvd. is back in business, and this week it was the World Premiere of Marvel's Shang-Chi!
ABS-CBN's Hollywood Correspondent and newly appointed member of the Hollywood Critics Association Yong Chavez was 1 of 18 media Journalists and Outlets that made the cut to witness the Asian excellence in Hollywood that evening.
Our favorite Hollywood Photographer, Sthanlee B. Mirador, was also in attendance and captured Social Media Personality and Singer Bella Poarch's first red carpet premiere. Bella stunned in an all-black look from head to toe, looking like she just stepped out of her "Build a B***h" music video. It might have been her first big premiere, but she was absolutely ready for her close-up.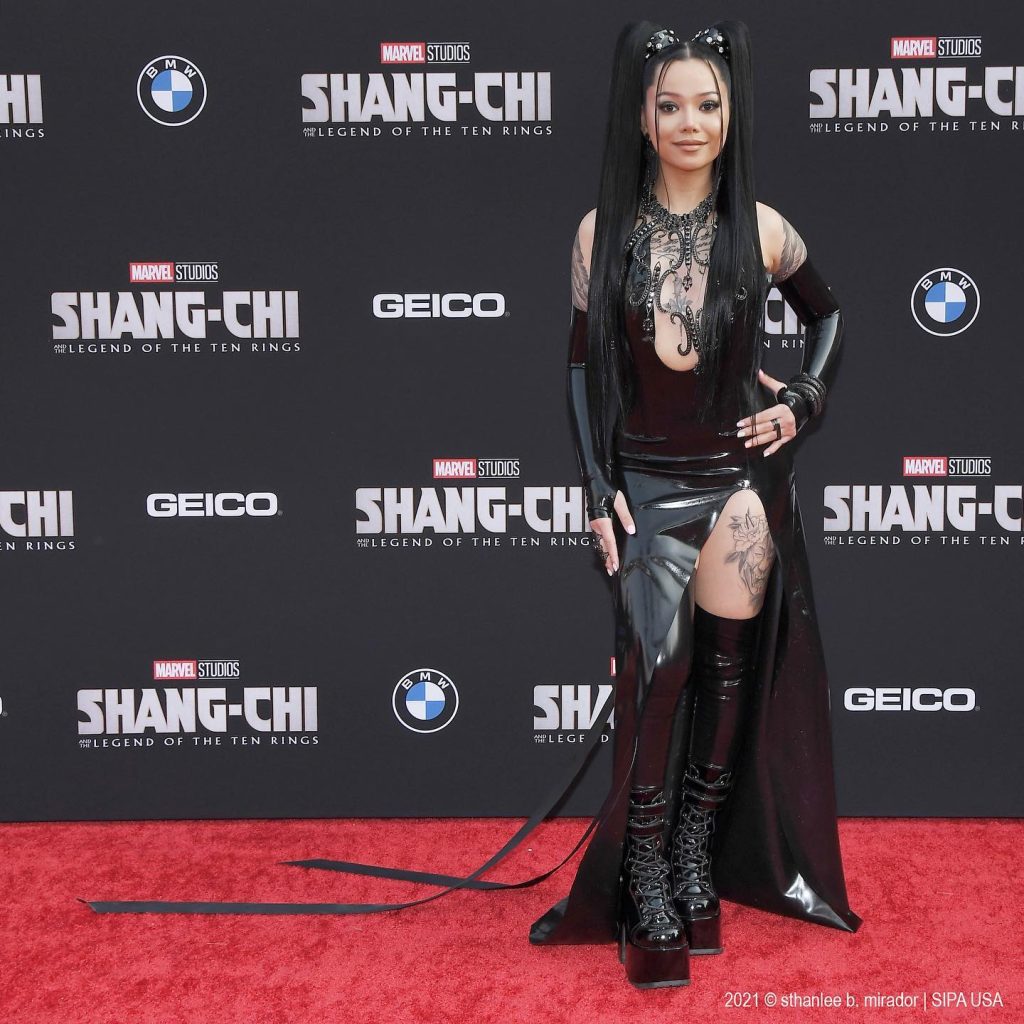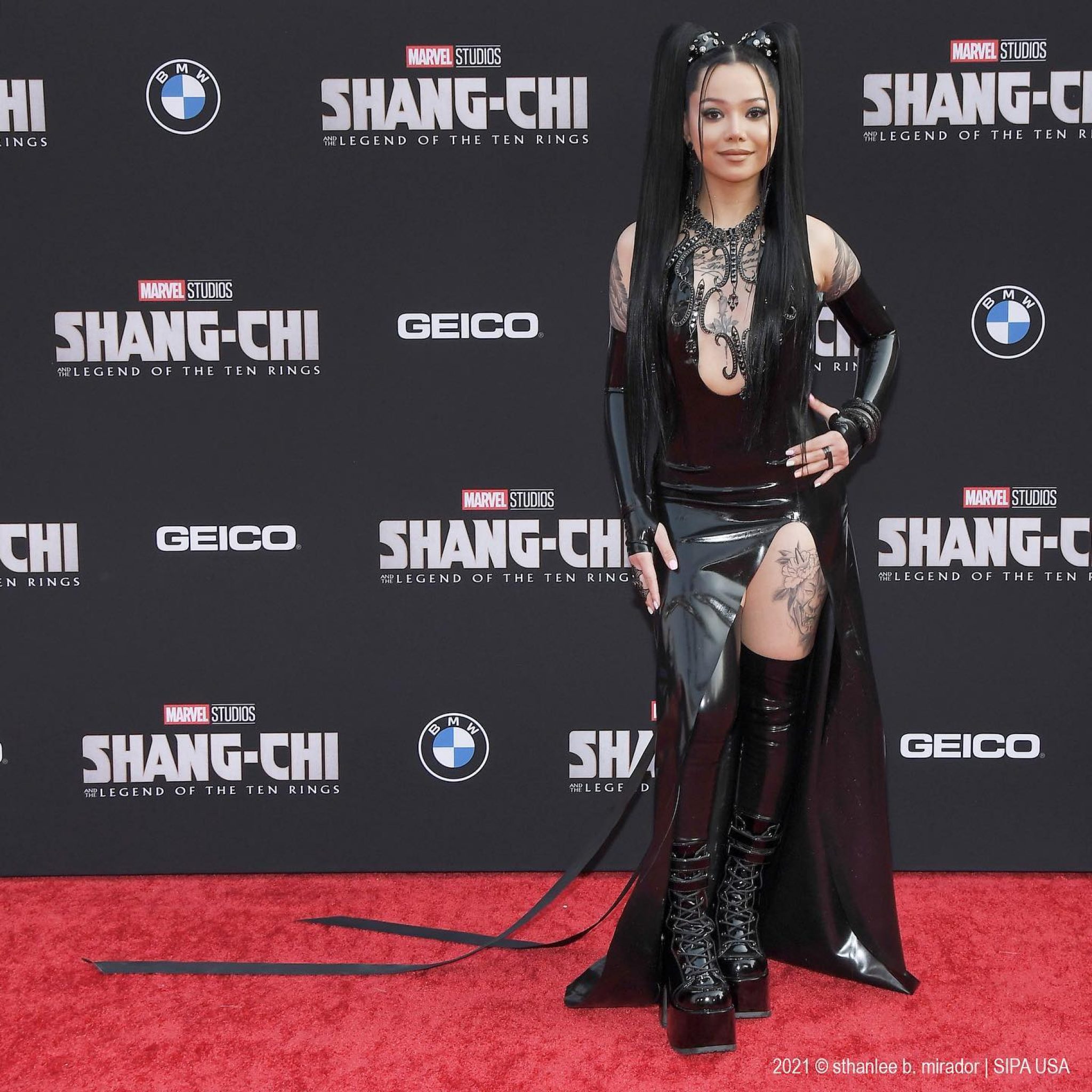 Also in attendance was newly engaged Singer/Songwriter AJ Rafael and Executive Producer of Disney's Launchpad Short Film series and retired Disneyland Princess Alyssa Navarro. As well as our guy Guapdad 4000 dripping in some Alexander McQueen.
With Shang-Chi being Marvel's first Asain superhero movie and helping break barriers in Hollywood for actors of Asian descent to lead blockbuster movie roles, Gold House Co. has once again stepped up to help advocate for this history-breaking event.
Gold House continues to lead their "Gold Open" movement, pushing for films such as Shang-Chi to be seen, ensuring that these opening weekends are a success. To date, the Gold Open community has supported over 25 Asian-led films and engaged hundreds of thousands of people in showing the world that we are here to be seen and valued.
Speaking of representation, we can't forget about the superheroes behind the scenes. Check out the latest installment of our MYX Original Series "Making it in America," featuring Marvel's Senior Visual Development Artist, Anthony Francisco!
Cover Photo Credit: Sthanlee B. Mirador
Ever feel like your phone and computer are always listening then random ads pop up? Wong Fu's first short of the year looks at the power of ads. They add a comedic spin to the story with AJ Rafael and Alyssa Navarro as lead characters. AJ is reading too much into the ads he gets and makes assumptions that basically ruins his relationship.
If you watch closely, you might find some easter eggs in the video and references to friends and past Wong Fu shorts. One of the parts that had us laughing is when AJ sings a rendition of Drivers License by Olivia Rodrigo after breaking up with Aly. Can an ad help AJ get Aly back? Watch to find out!
Do you ever have any coincidental ad moments that make you wonder if you're be listened to?
Cover Photo Credit: Alyssa Navarro Instagram
Tops off our Catching Feelings World Premiere weekend! An amazing show you can catch on the @eastwestplayers FB/YT with some of the most talented singers/actors in the world.
Congrats to AJ Rafael, Alyssa Navarro & their lucky puppies!
If you've followed AJ's career since the beginning with every song he wrote like we did, you'll understand why this is so special. Before the proposal, Kina Grannis also performs Can't Help Falling In Love from Crazy Rich Asians!
Filipino men are some of the sweetest & most thoughtful in the world. Who takes weeks to plan a perfect show with all of these great performers & proposal at the same time? AJ Rafael is one of the most crazy, talented Asians to exist.
DJ Marlino catches up with AJ Rafael as he shares news about this year's virtual event, Crazy Talented Asians. The holiday special is back again but instead of having a live event, it will be virtual. Of course there'll be challenges but he is grateful for the opportunity to direct the show. AJ continues to spread awareness about Asian excellency in media despite the different format. The show of course will highlight many of his friends and other performers like Isa Briones (Picard, Hamilton), Josh Dela Cruz (Blues Clues), Dante Basco (Hook, Avatar The Last Airbender), Deedee Magno Hall (Steven Universe, Mickey Mouse Club).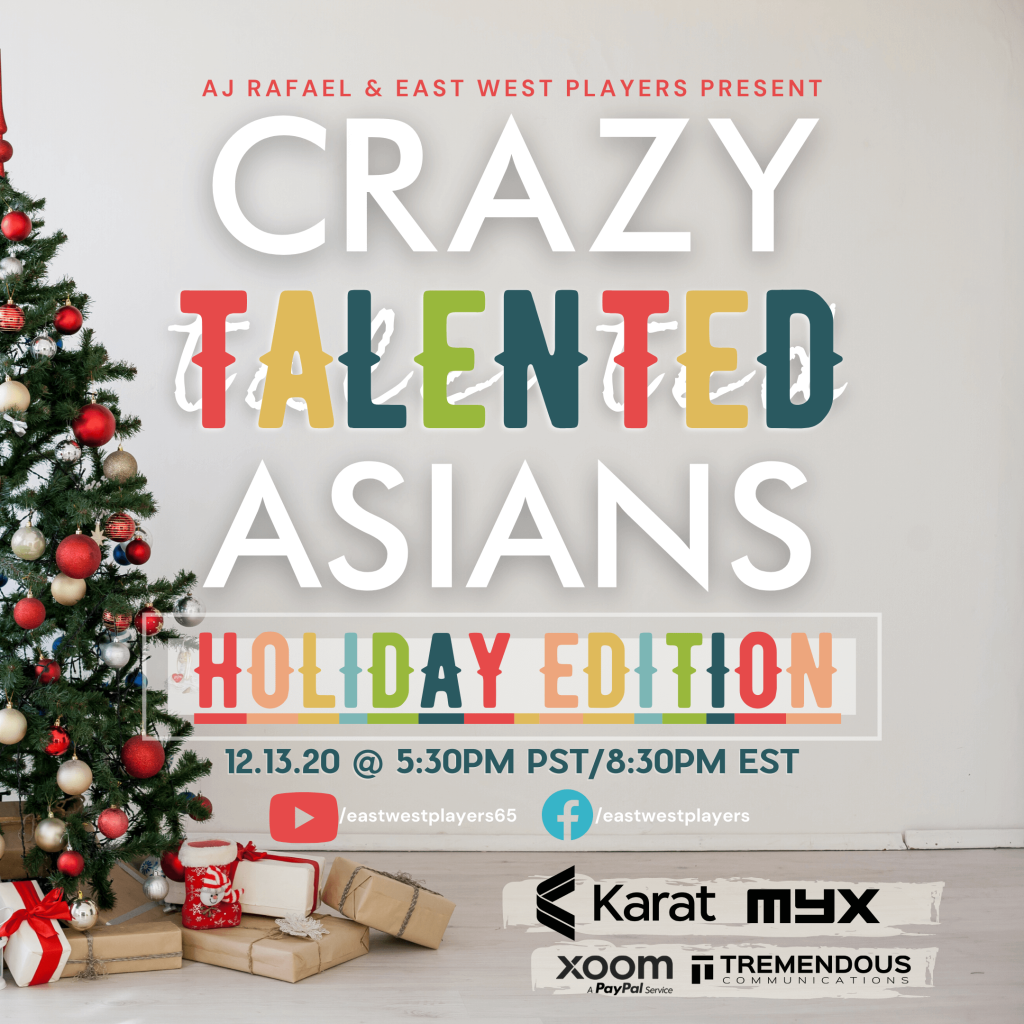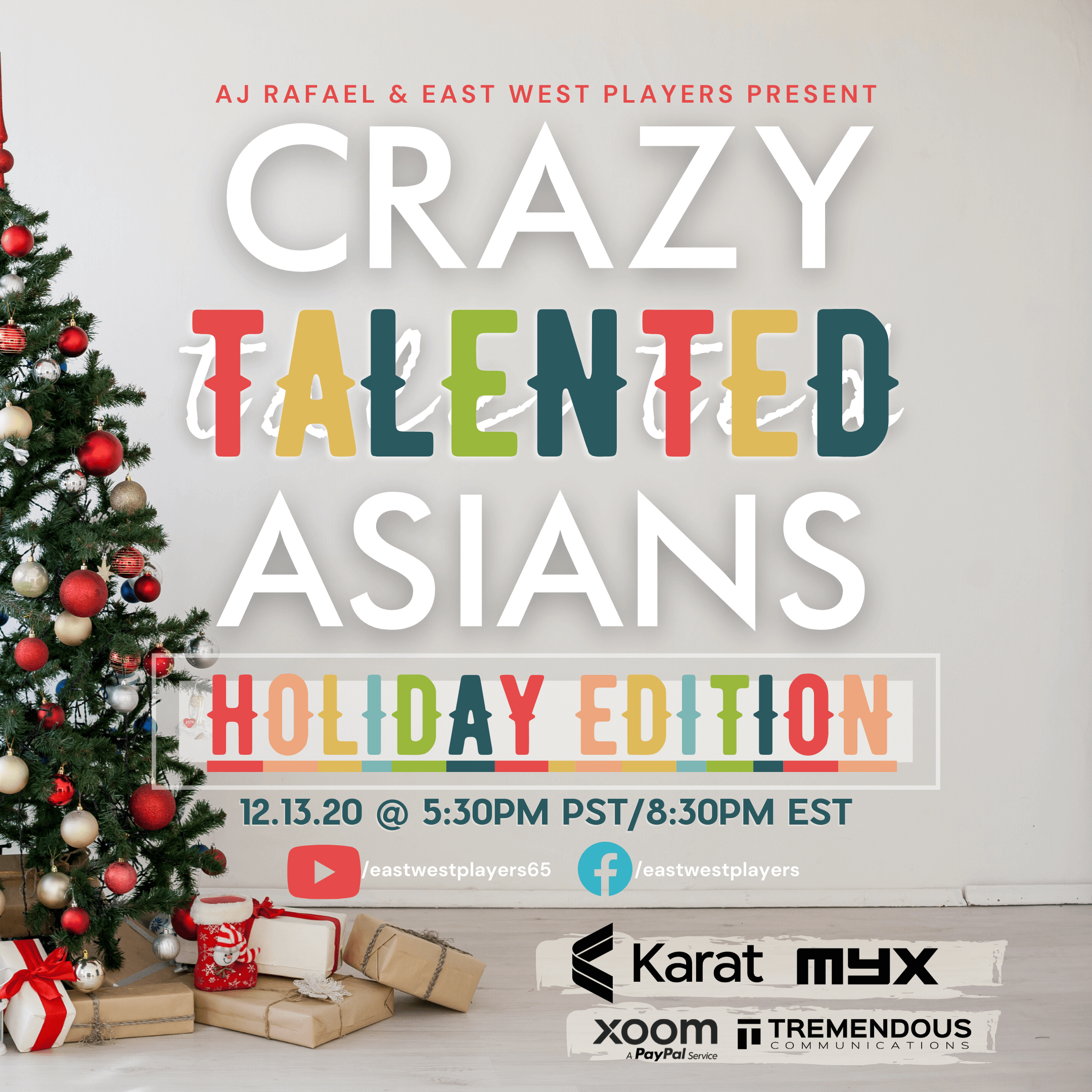 With the holiday season being his favorite time of the year, AJ is excited to help bring the holiday spirit. He tells us what his favorite Christmas song is and how he's been gearing up in organizing the event. Check out the rest of the interview below and let us know if you'll be catching the event in partnership with myx & Tremendous Communications, presented by Xoom & Karat on December 13 LIVE from East West Players Facebook & YouTube.
With the holiday season among us, you may or may not be blasting Christmas music already. With our favorite tunes, AJ Rafael brings us an original holiday song this season with Miles Apart, Still Together.
AJ says the song is for anyone missing their loved ones this season:
"With Thanksgiving this week and Christmas just around the corner, I'm missing my family now more than ever. I wrote a new song to send to my loved ones that I can't be with this year. Whether I'm home or far away, Xoom helps me send love and support to my family abroad. Happy to have new memories with them no matter what the circumstances."
Since the start of October, AJ Rafael has been holding weekly town hall meetings called, "We Could Make It Happen" in support of the College Outreach branch of the Filipino Americans For Biden-Harris organization. The town halls were held virtually and exchanged information on how we can be active and be part of the change this upcoming election.
AJ's goal with these virtual meetings is to mix both music and civil engagement. This gave Filipino-Americans a safe space to talk voting, identity, and taboo topics that are sometimes difficult to have with family and friends. The community had the chance to join in the conversation along with AJ and a few special guest appearances:
"Conversations need to be ongoing, it'll take a lot of organizing and work in our communities," says Ruby. This is the dialogue we need to get everyone involved and let Filipino-Americans know they have a say in impacting the future. Singer/Songwriter Travis Atreo shared in the video perfectly that we all can use our voice. We don't have to be an influencer to make an impact. Every voter and their vote matters.
Just as AJ said to close out the video, "We are here. Your voice matters. Filipino-Americans stand up."
Voting Tuesday is tomorrow and we encourage you if you haven't yet to go out and vote! We all could make it happen on November 3rd.
The Netflix animated film, "Over the Moon" follows a young girl through the journey of building a rocket ship to reach the moon in search of the Moon Goddess. The film takes you on a quest and explores the wonders of a mystical land and its creatures.
AJ expressed how he felt when he was chosen to sing a cover of "Rocket to the Moon":
"I'm so honored to share this @overthemoonmovie cover with you!!! Infinitely grateful to @netflix for trusting me with this beautiful song to share my own version of. @thecathyang killed this and I hope I did her performance justice. What a beautiful movie. ?: @anngdang, engineered/mixed: @chadmixes"
"Over the Moon" is out now and streaming on Netflix!