YouTuber, boxer & influencer Alex Wassabi looks back at his rise on YouTube, before he had 12M+ social media followers. Through his parents sacrifices and migration from the Philippines, he's been able to accomplish his dreams and also give back to the family that help make him the man he is today. He details of his memorable trips to the Philippines and the process of how boxing brought him back to YouTube after taking a hiatus to focus on his mental health& overcoming burnout. His parents, the Burriss' provide commentary on Alex's inspirational story and why they are proud of him, currently living in a home that he helped buy for them in North Carolina.
Watch the FULL EPISODE HERE of this special Asian Pacific America History Month edition of "Making it in America" sponsored by McDonald's, highlighting the next generation of leaders making history in America and the trailer below:
ABOUT ALEX WASSABI:
Alex Wassabi, also known as Alex or Alexander Burriss, is a YouTube star who runs a comedy based channel called Wassabi Productions and his very own vlogging channel named after him. Alex Burriss was born in Great Falls, Montana, U.S. When he reached the age of 1, Alex moved to Kentucky with his family and lived there for the first half of his childhood. Eventually, he moved again to North Carolina, U.S. when he was in fifth grade. Growing up, Alex was the class clown; he wanted to make people happy. He was very interested in basketball, that he participated in the Local Leagues for 6 years until he went to high school.
In Middle school, Alex was diagnosed with ADHD, which meant that it was hard for him to pay attention in class without getting distracted. However, he usually pays attention only to topics that he's interested in. After college, he moved to Los Angeles, California as a part of being a YouTuber.
Alex has a big family of 6: his mother, his father, his older brother Aaron, his younger brother Andrew, his sister Mariah, and himself.
Alex recently became a winning boxer, a moment he had described as a "dream that actually came true," he mentioned he will use the earnings to help put his brother through college. He writes on his YouTube, "I can't thank you all enough for the support and love throughout it all. You gave me the best experience of my life. I love each and every one of you!"
Stay tuned for more to come from Alex Wassabi.
ABOUT "MAKING IT IN…"
Making it in… is a new MYX & TFC original series that follows the multigenerational journey of migrant families that have created top Filipino entrepreneurs, artists, leaders in various parts of the world like America, Canada, the Philippines, Europe and beyond.
Featured talent include but not limited to:
Ez Mil, Asia Jackson, Alex Wassabi, Rechie Valdez, Keith Pedro, Nelita V., Chef Vallerie & many more.
Yamashiro's Executive Chef Vallerie celebrated her birthday with a 70s themed birthday bash that brought out stars from all over the world from Hollywood to Manila. Apl.de.ap of the Black Eyed Peas led the "Happy Birthday" song remixed with his hit single, "Bebot" alongside Vallerie's life long friends, colleagues and supporters. DJ Butch played music from the era while guests dined on the best in Yamashiro's cuisine including Filipino specialty items like lechon and caldareta. Desserts were provided by Brown Baked Goods, Cafe 86 and Knead Eats. Guests were encouraged to come in their best 70s inspired outfits and the crowd did not disappoint.
The exclusive guest list of less than 100 included but not limited to James Reid, Ylona Garcia, Ramona Thornes, Ray Brown, JRey Soul, Jon Jon Briones, Teo Briones, Isa Briones, JayR & Mica Javier, Reggie Lee, Princess Punzalan, Will Devaughn, James Reid, Ivan Dorschner, Anna Maria Perez de Tagle, DJ Virman, DJ Flict, Garth Garcia, Arci Munoz, Robin Nievera, Alex Wassabi, DJ Bella Fiasco and many more. The MYX & TFC team were onsite to celebrate the chef and the party was celebrated in the same Yamashiro's garden that her private MYX original series screening for her "Making it in America," episode aired. See photos from the event below & on our MYX Global Facebook by celebrity photographer, Sthanlee B. Mirador.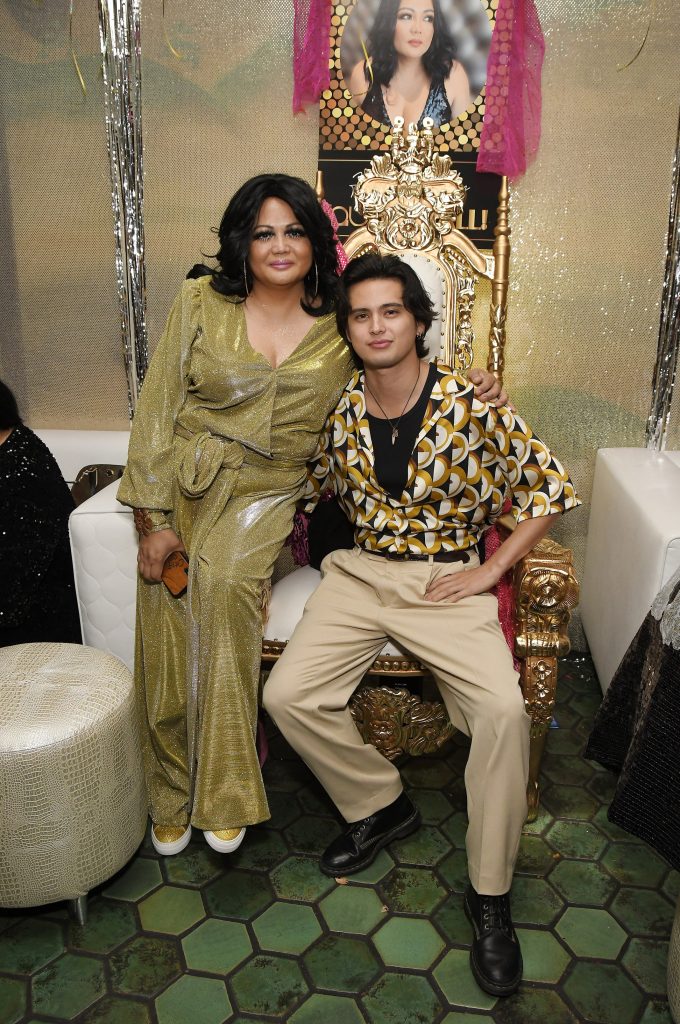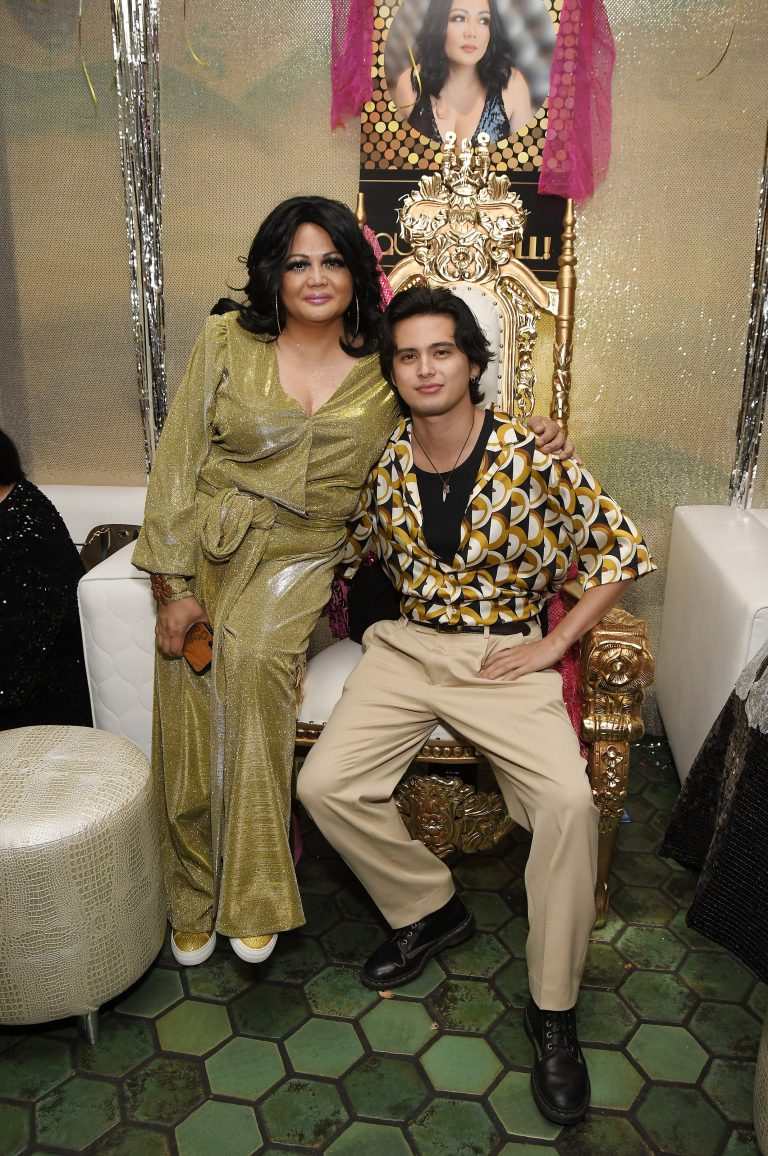 ABOUT CHEF VALLERIE:
Chef Vallerie was born in San Nicholas, Ilocos Norte, Philippines, in her Grandfather's Bakery. At an early age, her parents migrated to the United States in hopes for better opportunities, and later brought Chef Val to the states to raise her in Hawaii once a foundation had been built. A late start to her career has not stopped her from reaching the top. She began her career as a Pastry Chef and, in just a span of a few years, has become the first Yamashiro female Executive Chef at premiere Hollywood restaurant to the stars like Bruno Mars, Michael B. Jordan, H.E.R., Apl.de.ap (Black Eyed Peas) and many more.
Her gracious hospitality and her seasoned palate have created a new renaissance for this famed Hollywood establishment. Follow along as Chef Vallerie and her parents, Christopher and Elo Castillio, reflect on the early years of migrating to America in search of greater opportunities. Val has been featured on CNN, TFC, MYX, ABC, NBC, Spectrum and more as a trailblazer in the community.
Watch the full episode of "Making it in America" below: