Yamashiro's Executive Chef Vallerie celebrated her birthday with a 70s themed birthday bash that brought out stars from all over the world from Hollywood to Manila. Apl.de.ap of the Black Eyed Peas led the "Happy Birthday" song remixed with his hit single, "Bebot" alongside Vallerie's life long friends, colleagues and supporters. DJ Butch played music from the era while guests dined on the best in Yamashiro's cuisine including Filipino specialty items like lechon and caldareta. Desserts were provided by Brown Baked Goods, Cafe 86 and Knead Eats. Guests were encouraged to come in their best 70s inspired outfits and the crowd did not disappoint.
The exclusive guest list of less than 100 included but not limited to James Reid, Ylona Garcia, Ramona Thornes, Ray Brown, JRey Soul, Jon Jon Briones, Teo Briones, Isa Briones, JayR & Mica Javier, Reggie Lee, Princess Punzalan, Will Devaughn, James Reid, Ivan Dorschner, Anna Maria Perez de Tagle, DJ Virman, DJ Flict, Garth Garcia, Arci Munoz, Robin Nievera, Alex Wassabi, DJ Bella Fiasco and many more. The MYX & TFC team were onsite to celebrate the chef and the party was celebrated in the same Yamashiro's garden that her private MYX original series screening for her "Making it in America," episode aired. See photos from the event below & on our MYX Global Facebook by celebrity photographer, Sthanlee B. Mirador.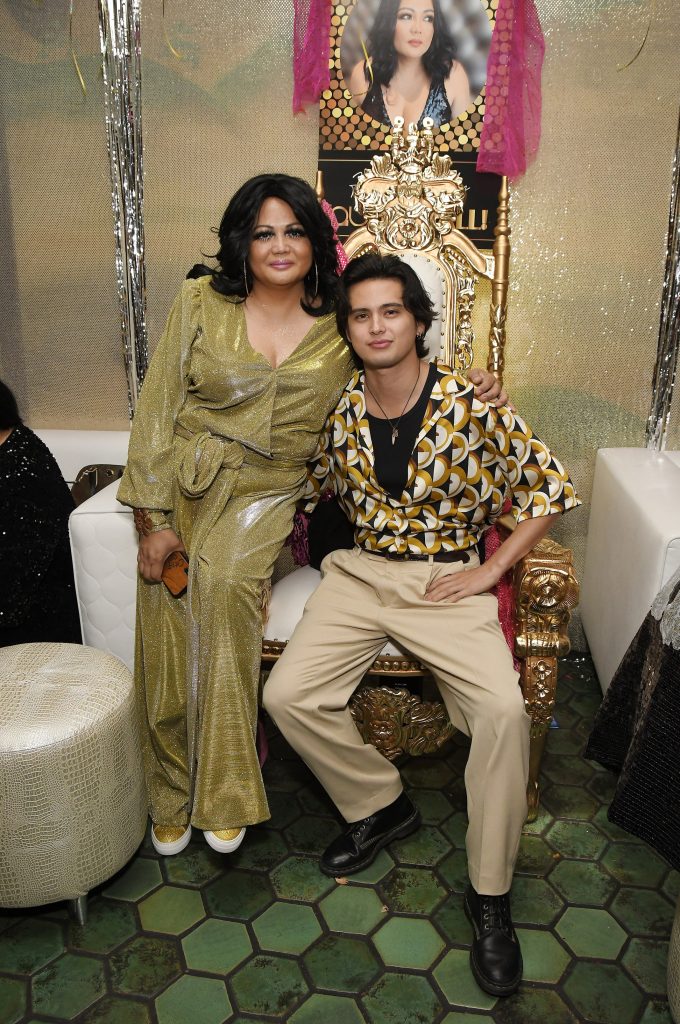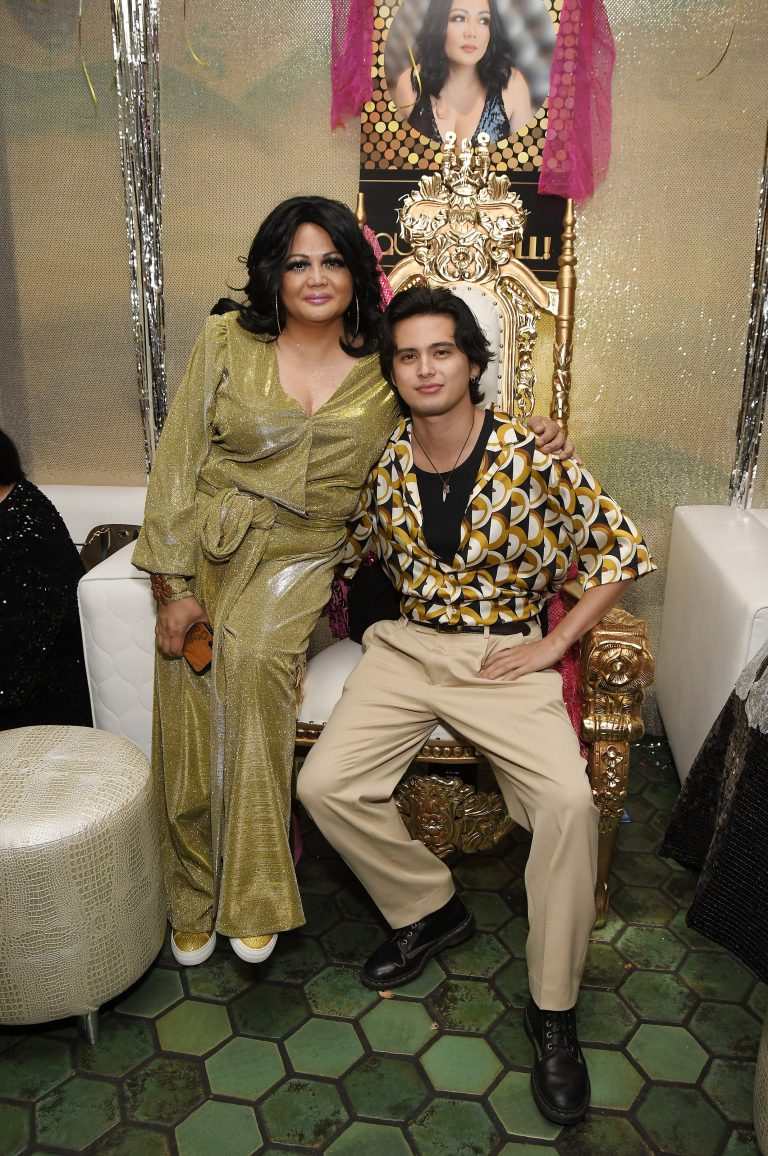 ABOUT CHEF VALLERIE:
Chef Vallerie was born in San Nicholas, Ilocos Norte, Philippines, in her Grandfather's Bakery. At an early age, her parents migrated to the United States in hopes for better opportunities, and later brought Chef Val to the states to raise her in Hawaii once a foundation had been built. A late start to her career has not stopped her from reaching the top. She began her career as a Pastry Chef and, in just a span of a few years, has become the first Yamashiro female Executive Chef at premiere Hollywood restaurant to the stars like Bruno Mars, Michael B. Jordan, H.E.R., Apl.de.ap (Black Eyed Peas) and many more.
Her gracious hospitality and her seasoned palate have created a new renaissance for this famed Hollywood establishment. Follow along as Chef Vallerie and her parents, Christopher and Elo Castillio, reflect on the early years of migrating to America in search of greater opportunities. Val has been featured on CNN, TFC, MYX, ABC, NBC, Spectrum and more as a trailblazer in the community.
Watch the full episode of "Making it in America" below:
In 2004, "The APL Song" music video director Patricio Ginelsa (The Debut, Bebot, Lumpia Movie) sent a music video treatment to MySpace.com Head of Talent Relations at the time, Roslynn Alba Cobarrubias. She sent it to the Peas manager Polo Molina and he helped get it to APL and the video was produced. The story was of the forgotten Filipino World War II veterans that were promised benefits but they were never received. Dante Basco plays a war veteran that now lives in a nursing facility in America. Multi-platinum producer Chad Hugo of the Neptunes, DJ Rhettmatic of the Beat Junkies also have a cameo with the lead actress, Joy Bisco. (The Debut). Apl wears a traditional barong and flashing visuals are portrayed in the background of his life growing up in the Philippines before being adopted to come to America where he met his best friend, Will.I.Am and the rest is international pop music history.
Watch The APL Song music video below:
Watch the behind the scenes of The APL Song release party that was sponsored by MySpace.com. It was the first MySpace party integrating artists, coupled with the Black Eyed Peas featured on the homepage, was one of the early catalysts of how the platform transformed from being just a social network to being the music promotional giant it was at the time. The Black Eyed Peas went on to become multi-platinum artists with other songs like "Bebot," catapulting Tag-lish to the mainstream. The video was also directed by Patricio Ginelsa and features an all-star cast of Filipino influencers, artists, DJs, actors and more.
Quotes from the BTS:
"He came from the Philippines in 89 & he didn't speak English, from 89-91 me & him we're writing lyrics for Eazy-E, straight outta ESL class. Allen Pineda for president of the Philippines." -@iamwil
"It was amazing, just everyone coming together, this event coming together was beautiful & seeing the whole documentary on the screen & all the people involved & being here & all their friends clapping for them, it's amazing, this community is just a strong unit, it's beautiful. I cried when I first saw the video." @ @fergie
"I think it's about time, Asian Americans, Filipinos in general, are up there in the mainstream." The APL Song/Bebot & Lumpia movie Director/Producer @patricioginelsa
"When was the last time you folks saw a music video that encompassed the Tagalog language, that encompassed history, & that encompassed Filipino American history."
"I just wrote the song because I am proud to be who I am and to share my life experiences, you guys embraced it & I'd like to thank you for the support."
"The community in America, it should inspire them to pursue their dreams in entertainment and arts, because anything is possible. To the Philippines as a whole, they chose what Philippines could mean to the world by taking your culture & not altering it and you could still be Filipino, & keep your culture - and succeed in America. And APL has proven that." @iamwill
"Everybody's working their ass off, and it's starting to make sense, we have groups like this that take it to the next level and make it our job behind the scenes easier, to bring up the culture." Me @roslynnc
"I am inspired by the reaction, so I'm hoping for people to watch this video, & inspired to do their own video." @patricioginelsa
"It feels good to have all the people come and support Black Eyed Peas, and to be able to show Apl that we love him & we really, really appreciate what he has done for the Filipino community." @taboo
History.com 2019 Article: Filipino Americans Fought With U.S. in WWII, Then Had to Fight for Veterans Benefits:
"On an early December morning in 1941, waves of Japanese bombers roared through American airspace. While air sirens wailed and guns blazed, American nationals took cover as a surprise attack in the Pacific sank U.S. battleships and crippled the largest aggregation of American warplanes outside of North America.
This Japanese attack didn't occur on the infamous date of December 7, 1941, however, but a day later on the other side of the International Dateline. And the target wasn't Hawaii's Pearl Harbor, but the Philippines, which had been an American possession since the 1898 Spanish-American War. Hours after the air raids, First Lady Eleanor Roosevelt spoke on the radio to decry the Japanese "bombing our citizens in Hawaii and the Philippines."
After the attacks that drew the United States into World War II, President Franklin D. Roosevelt pledged to defend the American commonwealth of the Philippines. "So long as the flag of the United States flies on Filipino soil as a pledge of our duty to your people, it will be defended by our own men to the death," he said.
A presidential order earlier in the year had brought all military forces in the Philippines under American control in the U.S. Armed Forces of the Far East, and Filipinos answered their commander-in-chief's call and enlisted by the tens of thousands. As citizens of an American commonwealth, Filipino soldiers were legally American nationals, and Roosevelt promised them the same veterans' benefits given to members of the U.S. Armed Forces.
Filipinos were among the estimated 10,000 soldiers who died during the Japan-led, 60-mile "Death March" across the Bataan Peninsula. Even after the surrender of the Philippines in May 1942, Filipino guerrilla forces continued to fight their Japanese occupiers in the archipelago's jungles and mountains. For three years they kept up their resistance until MacArthur returned with troops that eventually drove out the Japanese. By the time it ended in 1945, the war had claimed a terrible toll, including the deaths of an estimated one million Filipinos.
More than seven decades later, Filipino veterans were still waiting for the U.S. government to fulfill that obligation. While members of the "Old" Philippine Scouts were eligible to receive full benefits, that has not been the case with members of the Commonwealth Army of the Philippines, Recognized Guerrilla Forces and New Philippine Scouts.
The 2009 American Recovery and Reinvestment Act provided for one-time, lump-sum payments of $15,000 to surviving Filipino veterans who were American citizens and $9,000 to non-citizens. As of January 1, 2019, more than 18,000 claims had been approved by the U.S. government, but nearly 24,000 had been denied, in part because of requirements, Taguba says. In order to receive compensation, veterans must be on a list of 260,715 Filipino guerrilla fighters compiled by the federal government immediately after the war as well as the so-called "Missouri List" of veterans, which is incomplete as a result of a 1973 fire that destroyed millions of military records, including those of many Filipinos who served during World War II.
Filipino World War II veterans did receive recognition in 2017 when they were awarded the Congressional Gold Medal—the country's highest civilian honor—but many still lack benefits. With many of these veterans in their nineties, their numbers are dwindling by the day.
"There are not many left, maybe less than 10,000, Taguba says, "so this is a battle of attrition." BY CHRISTOPHER KLEIN, please read the full story at history.com.
Watch Apl.de.ap perform with Black Filipina, J REY SOUL (Jessica Reynoso) at the MYX Global produced NBA Filipino Heritage Night for the LA Clippers where Manny Pacquiao was a co-host.
The non-profit, Apl.de.Ap Foundation International, partnered with LA's Historic Filipinotown HiFi Kitchen to host "Unbreakable: Adobo in Action" Saturday, Dec. 5. Proceeds from the sales of Apl's adobo benefitted PeDRO, a non-profit organization dedicated to typhoon relief in the Philippines.
For the fundraiser, attendees chose from a single order of adobo for two ($50) or a dinner tray for four ($100). Every donor with a receipt had the chance to meet Apl.de.Ap in person and took a photo with him, while wearing a mask & practicing social distancing.
Photos can be found here by Sthanlee B. Mirador/Sipa USA. Please tag @sthlanee, @apldeap & @hifikicthen when reposting on social media.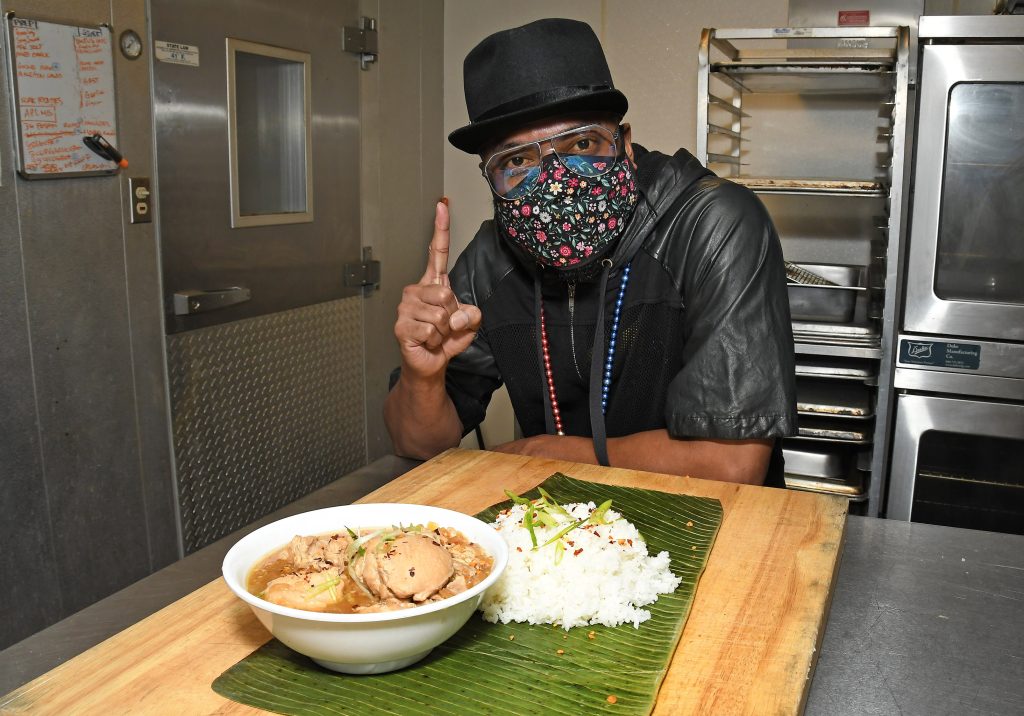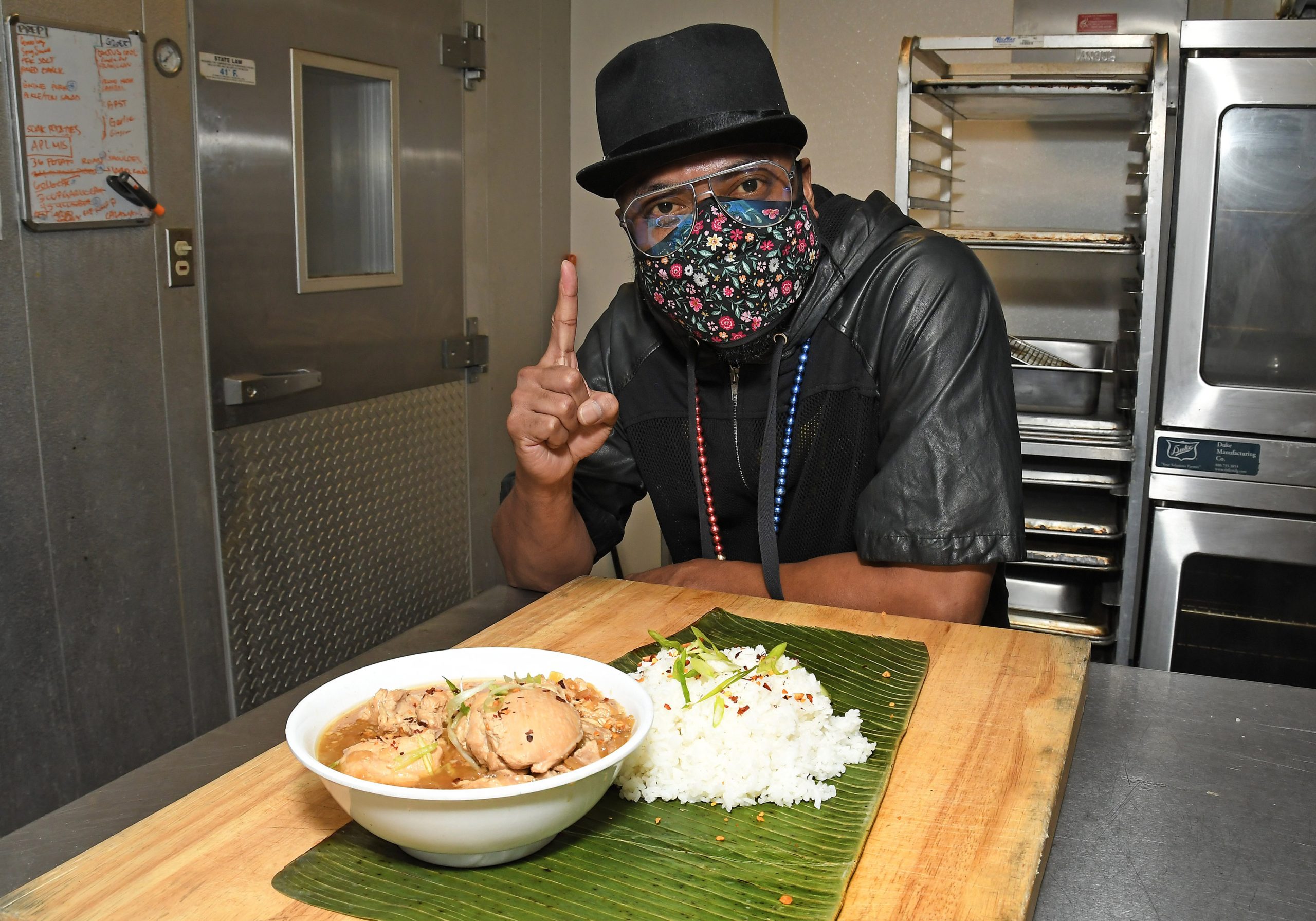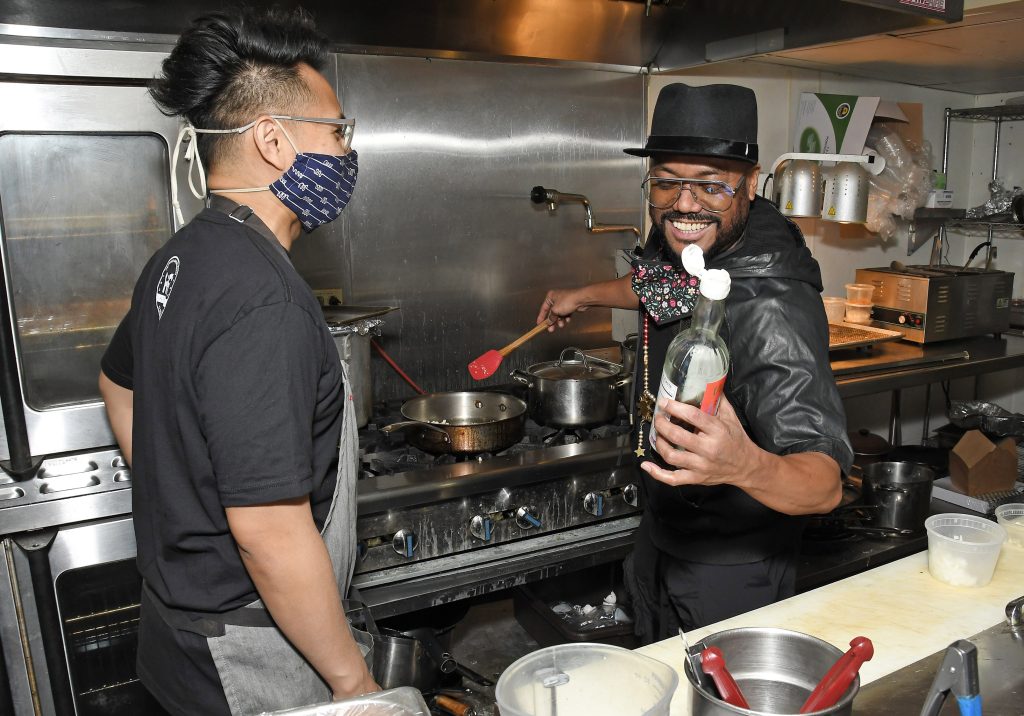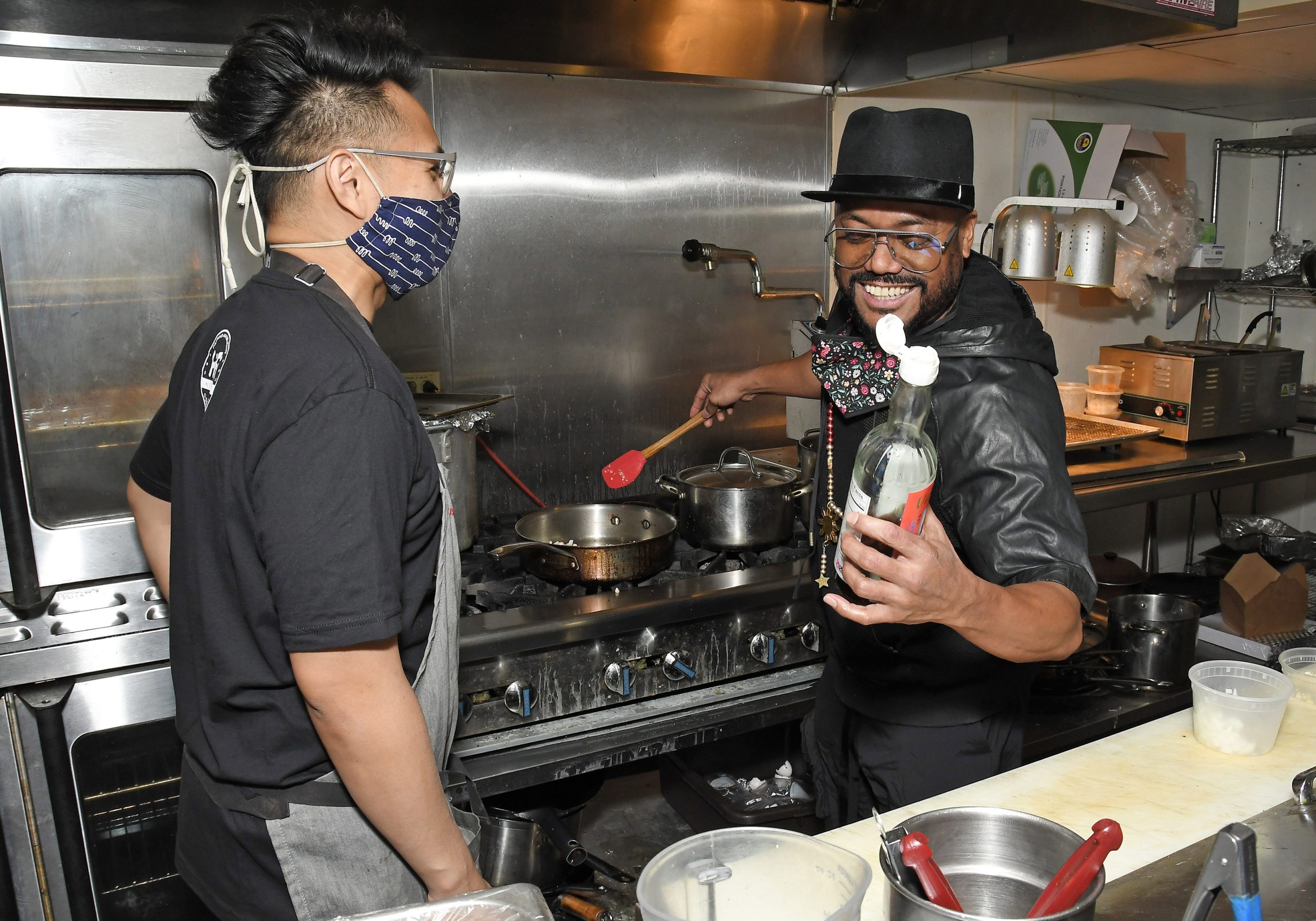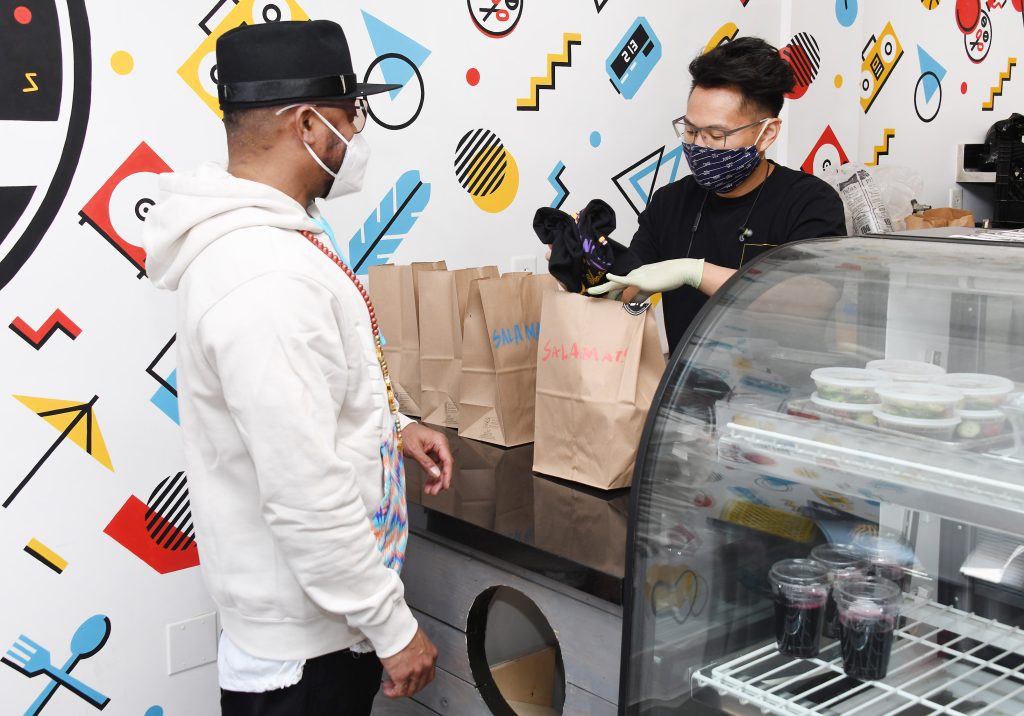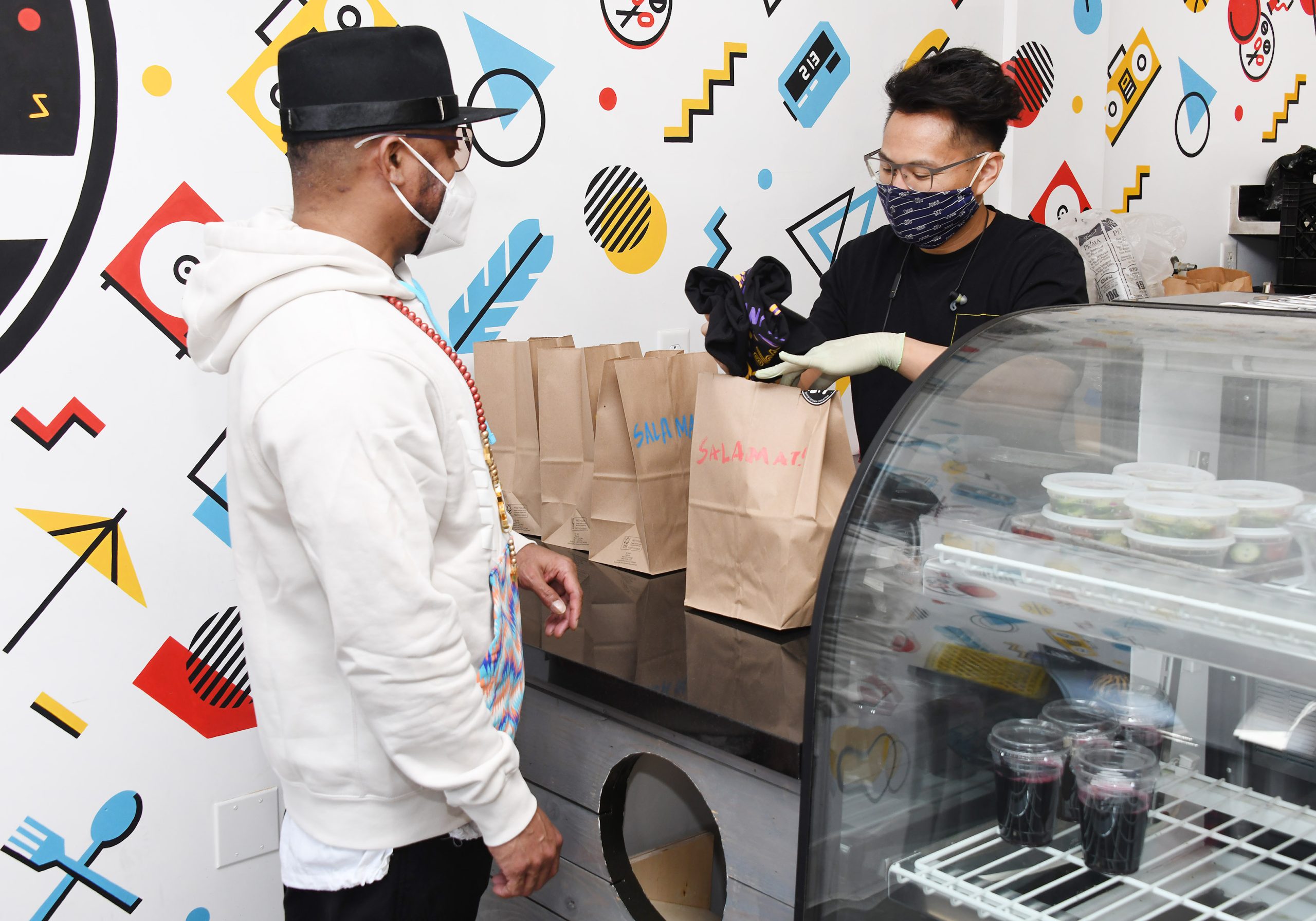 Join the Apl.de.Ap Foundation International and HiFi Kitchen as they raise money for typhoon victims in the Philippines. "Unbreakable: Adobo in Action" is a special food collaboration at HiFi Kitchen, featuring Apl's secret family recipe for ADOBO. Limited quantities available, reserve your order now here and meet Apl.de.Ap himself!
See the menu below: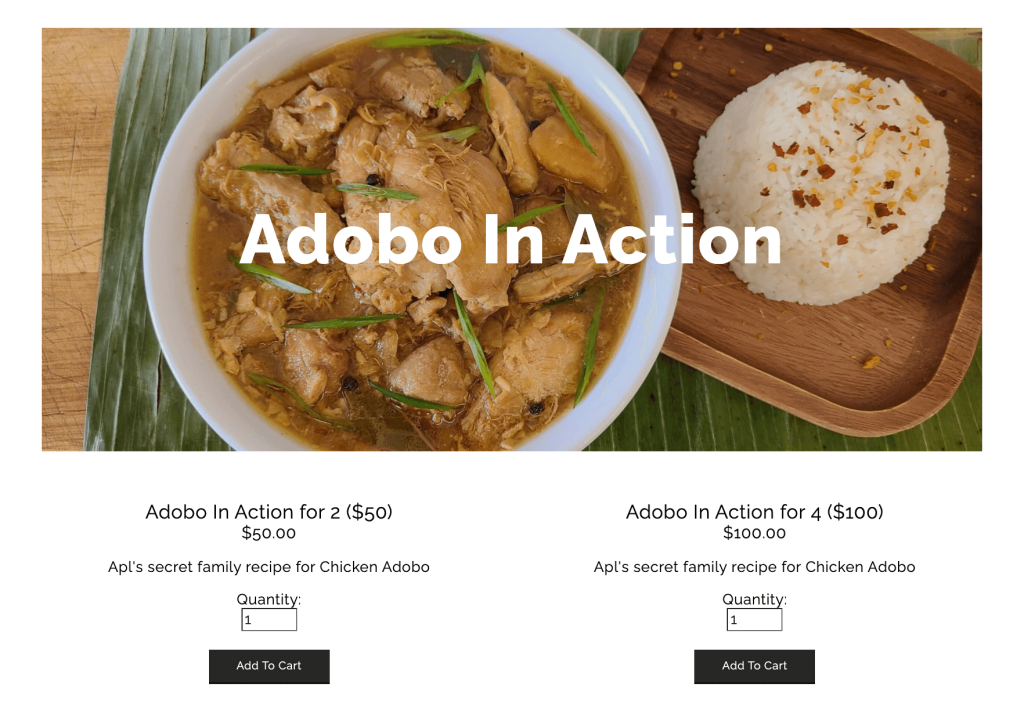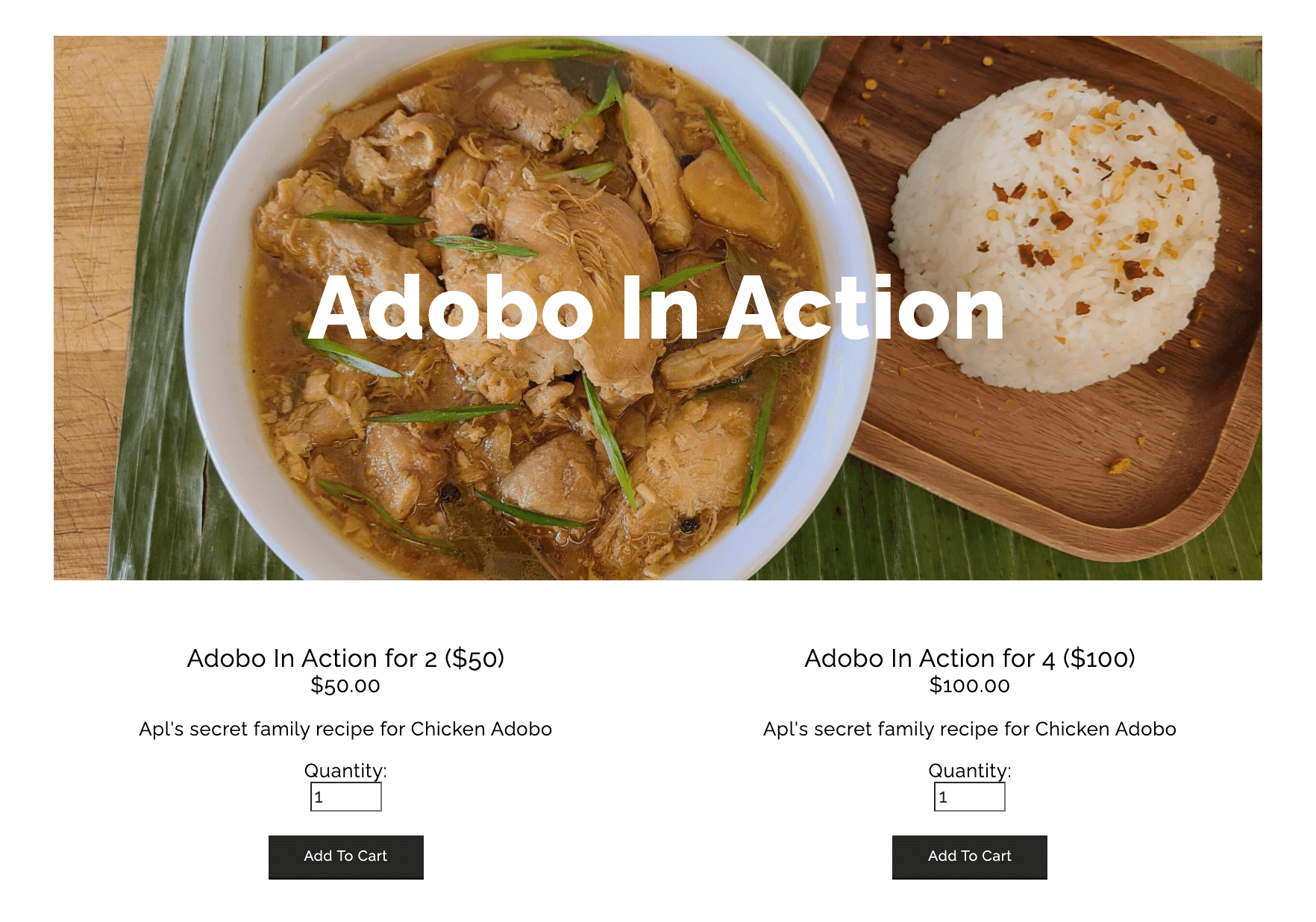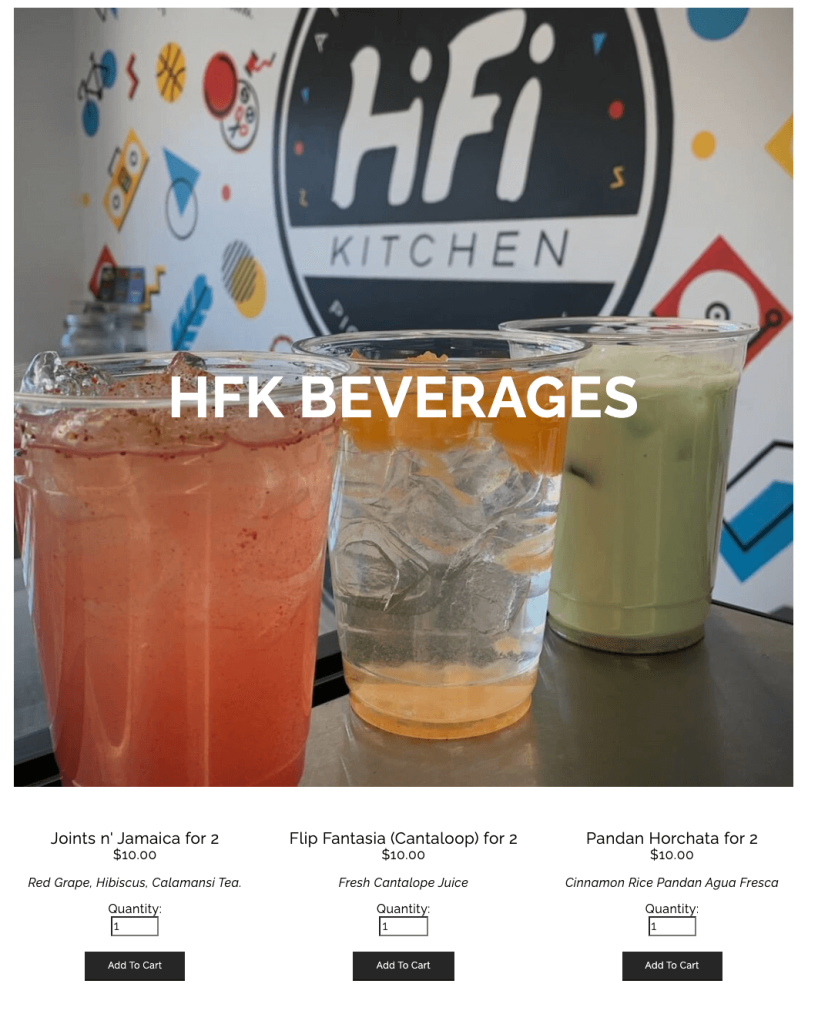 Watch Chef Apl make his famous Pampanga styled adobo below: