BGYO and BINI have been killing the ASAP Natin 'To stage with their individual performances, but now they're teaming up for a crazy mash up! BINI kicks it off with their single, "Born to Win" and they show off their synchronized choreo along with smooth formations. Then BGYO shows us why they're the baddest with performing their first single "The Light."
Both groups show how far they've come from being trainees to since becoming some of the top P-pop groups in the industry. This performance get us excited for their joint concert, "One Dream: The BINI x BGYO Concert." If this is a taste of what's waiting for us November 6-7. They'll make history not only as the first sibling concert but it's also the first 2-day concert in the Philippines to be streamed worldwide on KTX.PH, iWantTFC, and TFC IPTV. 
Still need tickets? Fans interested in buying the SVIP tickets are available and are priced at P1,950 or US$39.99. SVIP tickets come with access to the two shows and joining the fan meet on KTX.PH. While regular VIP tickets are sold at P1,490 or US$29.99 on KTX.PH, iWantTFC, and TFC IPTV and will provide access to the two shows.
Both shows are packed with performances, collaborations, and surprises! The November 6 show will be filled with electrifying performances by each group, collaborations on fan-favorite songs, and exciting numbers by surprise guest artists. On November 7, BINI and BGYO will present more live collabs, sub-unit performances, powerful vocal showcases, and a fan meet on KTX.PH.
ABOUT BINI and BGYO:
Before their joint concert in November, both groups are coming out with their much-awaited full-length debut albums, both of which will have all-original songs. Some members of each group get to flex their creativity by composing song for the albums.
For BINI, fans can anticipate the release of the group's sophomore single in September before the whole debut album drops in October.
While for BGYO, they'll continue promoting "The Baddest" music video which recently trended worldwide on YouTube and hit number one on iTunes Philippines. Their album is also set to release in October.
Get regular updates by following BINI_ph and BGYO_ph on Facebook, Twitter, and Instagram, and subscribing to their official YouTube channels, BINI Official and BGYO Official.
Cover Photo Credit: BINI_ph Facebook
As BGYO's "The Baddest" music video continues to rack up views, the live performances for this new comeback are beginning to pop up, and we couldn't be any more excited to see the boys working it out on stage. But, we all knew this was coming sooner than later because dance practice footage was released on their official Youtube page.
BGYO helped bring the ACE Elite Secret Service to life from the rehearsal room to the ASAP stage! With glimpses of the choreo in the dance breaks from the official music video, we can already see that "The Baddest" would be visually great to witness live. From what we saw on the ASAP stage this past weekend, we were totally right.
This is just the beginning of this era, and just like the rest of the ACE fandom out there, we're sure all of us are looking forward to the next!
Cover Photo Courtesy of BGYO Instagram
Alamat just lit up "iWant ASAP" with not one but two performances! The group made their way to the Kwadro Studio in Quezon City to film their production numbers and give their fans the visual they long for. One thing that we know is that we can always count on Alamat to provide us with the right aesthetics. They even rocked some of their fits from the "Kasmala" music video during their performance. Check out the live performances that include their debut single "Kbye" and "Kasmala" below.
As always make sure to follow Alamat to keep up to date with them and see what they're up to next.
Follow Alamat:
By the way, don't forget we have a new P-Pop News section coming, and we need your help! Submit any P-Pop News story ideas to us by filling out our new form you can find here.
Cover Photo Courtesy of Alamat Instagram
BINI is on the rise as an 8-member Filipina girl group. "Born to Win" is their debut single with a dance-pop beat and empowering message of never giving up on one's dream. This is the follow-up to their November 2020 pre-debut single, "Da Coconut Nut."
The P-pop girl group takes a different direction in this official single than when they first debuted. BINI formed in 2019 and is made up of Aiah, Colet, Maloi, Gwen, Stacey, Jhoanna, Mikha, and Sheena. The ladies of BINI takes us behind-the-scenes in the making of "Born to Win" from rehearsals, to voice and dance training, and share their struggles in P-pop boot camp.
One of the aspects that they overcame is training during the pandemic. A lot of their rehearsals were done online with few in-person training with their coaches. Trust us ladies, we know the struggle. While voice lessons is only one aspect of training, choreography is a whole other level. They built endurance by doing 10 runs and 7 songs a day. In addition, BINI learned how to control their movements and save their voices until showtime. With all the grueling training, they pulled it off with flying colors. As a new group who's still learning the ins and outs of not only the industry, they're still building their chemistry together as a group. You can't but help and root for them!
Looks like all the hard work is paying off as over the latest ASAP episode, BINI killed their performance of KZ Tandingan's "Impossible." They let out their sassy personalities shine and added their own flare to the song.
Cover Photo Credit: BINI PH Facebook
MYX chart-topper Zack Tabudlo will be checking in with MYX Global soon and we will be asking him some of your MYXer fan questions. Submit yours below and watch the exclusive interview soon!
Zack performed with KZ on ASAP recently and posted his excitement on Instagram, watch the powerful collaboration below:
He has already received over 3M+ views for his memorable "Bini Bini" Wishclusive performance:
MYX Global Featured Artist, Ez Mil, has been working hard honing his craft for years with his family as inspiration and support. He is currently manifesting success with years of preparation meeting the right opportunities. Although what might seem like an overnight success really isn't, it is actually years of ongoing grind that he's had since moving to Las Vegas 4 years ago from Olangapo City, Subic City in the Philippines.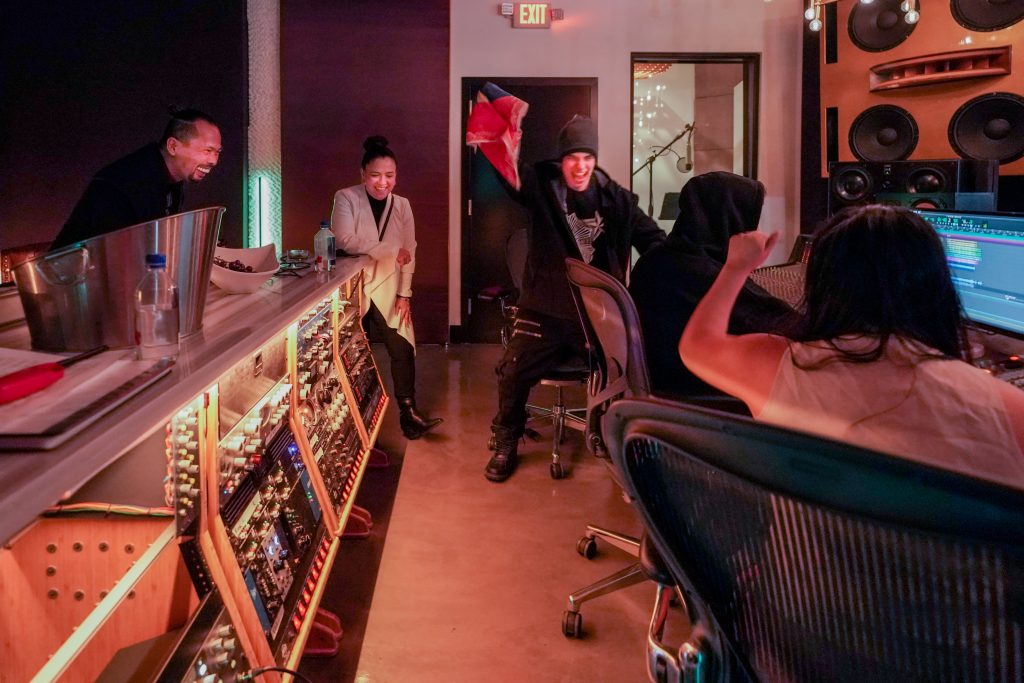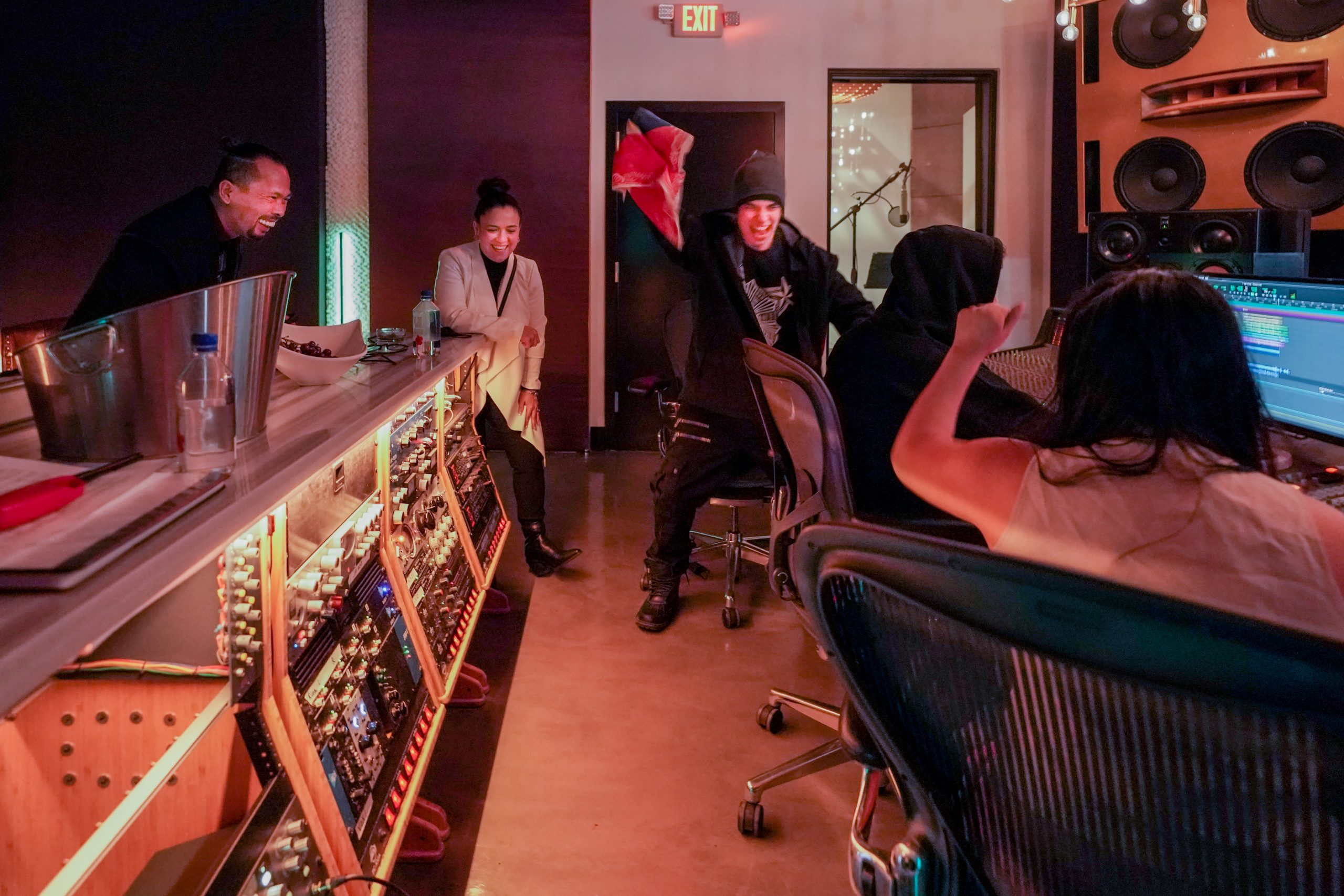 Ez is not just a talented lyricist, songwriter, musician, dancer, skateboarder, director, editor & producer, but at the core of it all – he's a proud Filipino, "despite any turmoil" within his birth country. Although his skin color might not reflect his identity that he shouts on his recent hit, "Panalo (Win)." he shouts, "I'm Pinoy!" when criticized for being "Tisoy." The Wish Bus has launched in the US & is now become an international brand known for breaking the best of Filipino talent like Bugoy Drilon, KZ Tandingan, IV of Spades and Ben&Ben to global audiences.
ASAP (All-Star Sunday Afternoon Party) also now known as ASAP Natin To', to mean '"This Is Our ASAP"'). It is a Philippine television variety show produced under ABS-CBN. ASAP is the longest running Sunday noontime variety show & became the first live entertainment program in the Philippines to be broadcast in true high-definition picture. It is currently hosted by Martin Nievera, Zsa Zsa Padilla, Gary Valenciano, Sarah Geronimo, Ogie Alcasid, Regine Velasquez-Alcasid.
The show is known for bringing together an all-star cast that include the most popular artists of the country like KZ Tandingan, Moira Dela Torre, Inigo Pascual alongside international guests like Dua Lipa, New Rules, CNCO, Haile Steinfeld & countless more. International record labels that are promoting new releases constantly vy for a featured performance on the popular show that not only airs on television, but also airs on ABS-CBN Entertainment's YouTube channel that is one of Asia's biggest with over 39M subscribers and 40B plays.
While Ez has been guesting or been featured on some of the biggest international hip hop platforms like Power 106 and AllHipHop.com, he wanted to have the first global TV performance of the new LIVE version of the song on ASAP. For this special LIVE version, he added a Bisayan verse to the song that already included Tagalog (Filipino), Ilocano & English on it as well as recorded it with hip hop's #1 leading band 1500 or Nothin, known for touring with his influencers like Kendrick Lamar and Jay-Z.
History was made because while YouTubers around the world are reacting to his Wish Bus USA video, the LIVE performance video shows the amount of energy and intensity he puts into every performance. New and existing fans rushed to KTX.PH to purchase tickets for his upcoming virtal concert after they saw the amazing performance. The concert will air for a 24 hour period for the various timezones across the world after it airs LIVE 4/17 at 8P PST & 4/18 12P PHT in Manila. His ASAP performance has already started gaining reactions with reactors like Cliff Beats for just the Manila airing, watch as the performance starts to roll out globally after being posted on Ez's personal YouTube channel.
Ez recorded the LIVE version of Panalo at Las Vegas' premiere recording Studio A, with recording/tracking Engineer Jacob Evan Magness. Jake has been known for his work with Machine Gun Kelly and the Santana Billboard #1 singles inside the building. He invited the live band to join him for this special performance as they have been known for showmanship not only on tour but as a backing band for TV shows like SkeeTV, playing alongside his favorite artists like Chris Brown, Kendrick Lamar & icons like Jay-Z.
Prior to the global airing of ASAP Natin To' on Sunday 12P worldwide, YouTube reactors like Cliff Beats specializing in hip hop, & R&B reaction videos from the greats like Eminem and Nas will kick off the global trend. I'm starting this Channel off with the goat himself Eminem along with the likes of Jay Z, Nas, Pun, Big L, Wayne,culture have already started reacting to the video. With the success of "Panalo" reaching 50M streams, you'll see new fans all over the world also reacting to this special live performance talking about his unique stage presence, talent and breathe control in future videos from international lyricist and hip hop fans. Ez will also upload the video to his personal Ez YouTube channel after the global airing.
Stream the new Panalo (LIVE) version on all streaming platforms soon & watch this amazing performance below, sharing with all your friends/fam who love hip hop.
Watch Ez's first virtual concert LIVE on 4/17 8P PST / 4/18 12P PHT (Manila) & available for 24 hours for various timezones around the world, presented by MYX & FFP Records & Management. You can purchase your tickets at KTX.PH.
Watch @ezekielmiller 3/7 on @ASAPofficial #ASAPNatinTo, backed by the best hip hop band out there, @1500ornothin (Jay-Z, Kendrick) ft. amazing drummer @kingvay & more. Sooo excited for this! Check your local cable listings for #ASAP on TFC @kapamilyatfc, @iwantTFC, re-broadcast on @MYXglobal & Asia's 2nd biggest YouTube channel: ABSCBN Entertainment with over 32M subscribers & 40 BILLION views.
ASAPNatinTo (A Sunday Afternoon Party) is the longest running musical variety show in the country. Pre-COVID, the ASAP tour filled 15K+ arenas in Hawaii, LA, Australia & many more. Hopefully we can see Ez Mil live on one of the shows one day.
Love this user generated music video by YouTube user: Oshu TV