The TikTok star Bella Poarch broke into the music scene with her music video for "Builda B*tch" which has amassed 156M+ plays in a few weeks.
She just announced a US Fall tour with Suburban, starting in California in September. Yoi can get tickets at www.virgilsmaniatour.com.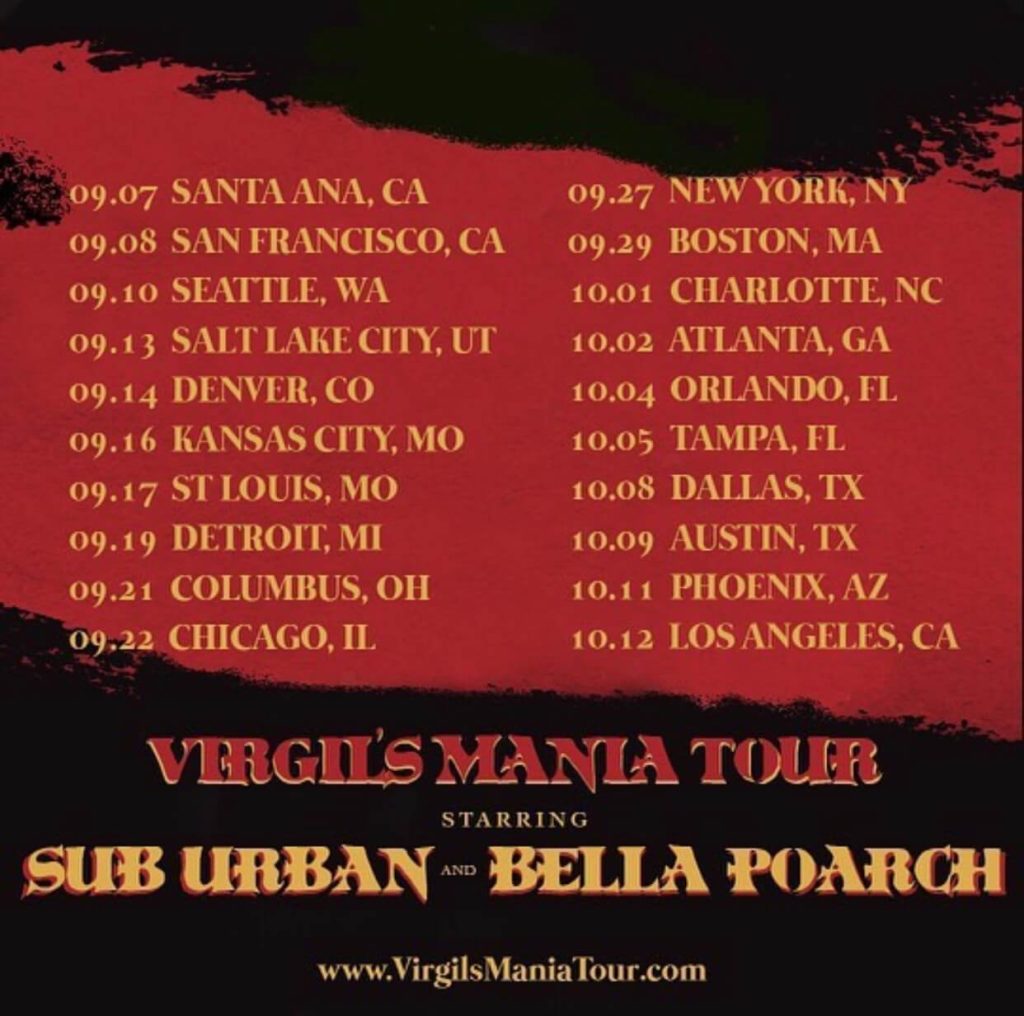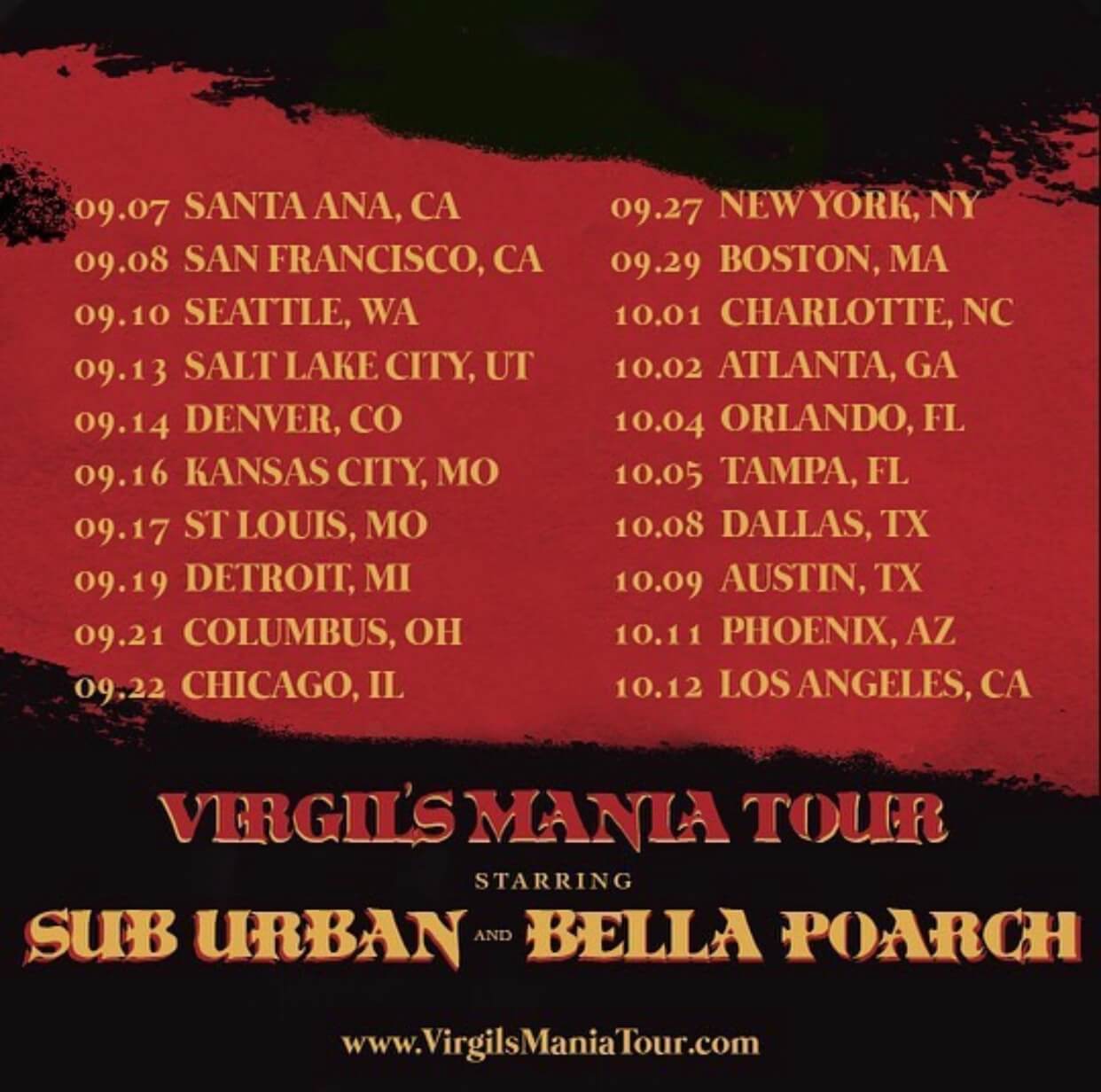 The TikTok star, Bella Poarch, releases her first music video for "Build a B*tch," watch it here. After overtaking the internet as the third-biggest TikTok star and #1 Asian-American influencer in the world, today Bella Poarch announces her signing to Warner Records and drops her debut single and music video "Build a Bitch." Bella delivers an empowering message through a wildly original brand of dark-pop, making her introduction as an artist with a one-of-a-kind vision and the talent to see it through.
Listen to "Build a Bitch"—HERE. Watch the music video for "Build a Bitch"—HERE.
Brought to life with the help of producer and songwriter Sub Urban, the song's soundtrack-worthy production brushes up against her clever and catchy verses as she promises, "If you need perfect, I'm not built for you." In crafting the unapologetic lyrics, Bella drew directly from the constant scrutiny that comes with being a massively popular social-media star. "'Build a Bitch' is about accepting yourself for who you are instead of listening to other people's ideas of what you should do or how you should look," she says. "I hope it helps people to feel more confident and good about themselves, and also reminds them not to judge anyone else."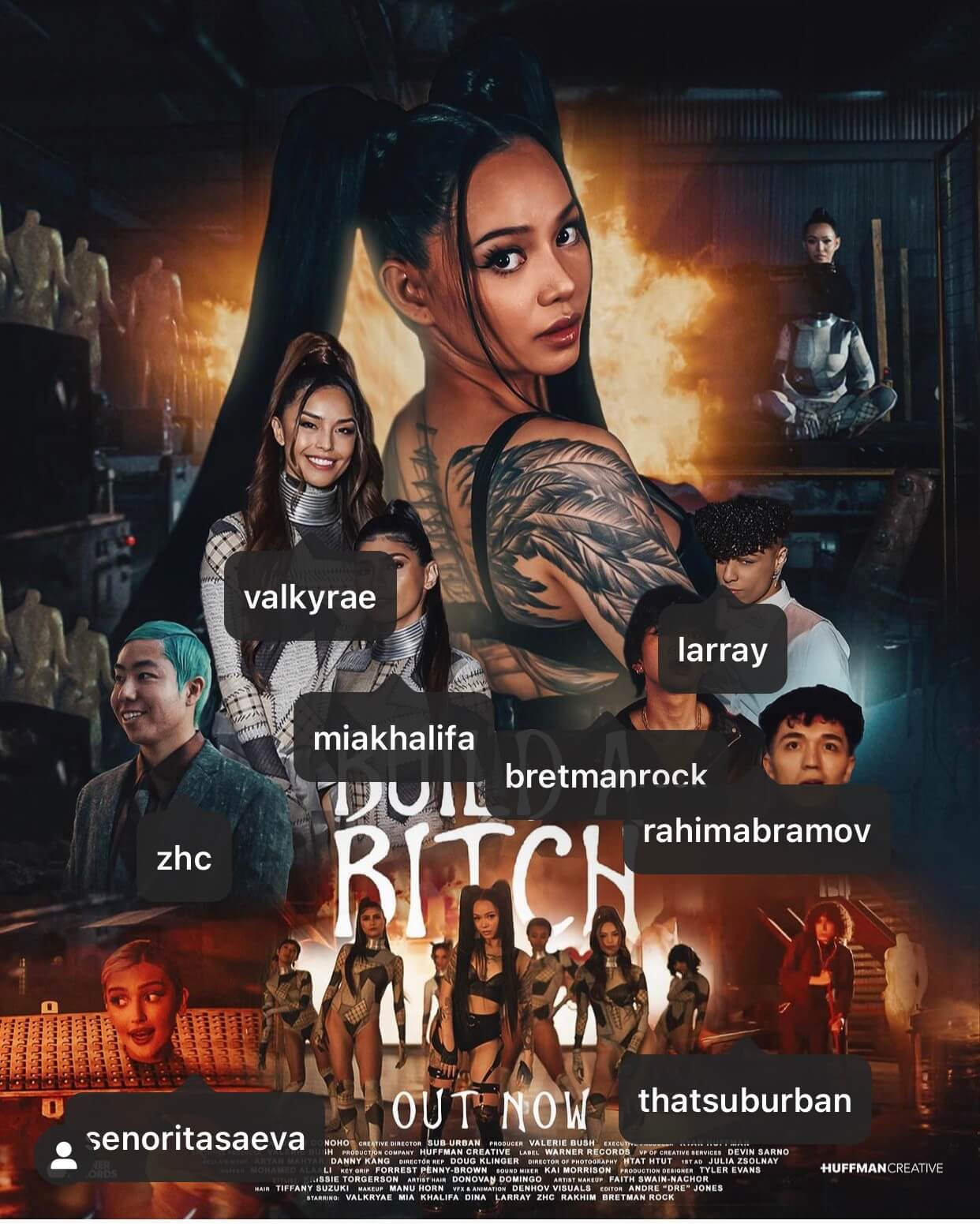 The accompanying music video – written by Bella and directed by Andrew Donoho with creative direction from Sub Urban – focuses on a Build-a-Bear-style factory where men line up around the block to construct their ideal woman. They're in for a surprise as Bella falls off the conveyor built, makes herself into a Lara Croft-style avenger, and frees a bevy of influencers to rewrite the narrative once and for all. The clip notably co-stars ZHC, Valkyrae, Mia Khalifa, Dina, Sub Urban, Bretman Rock, Rakhim , and Larray.
Valkyrae shot an exclusive BTS on set that you can watch here:
Stay tuned for much more to come from Bella Poarch.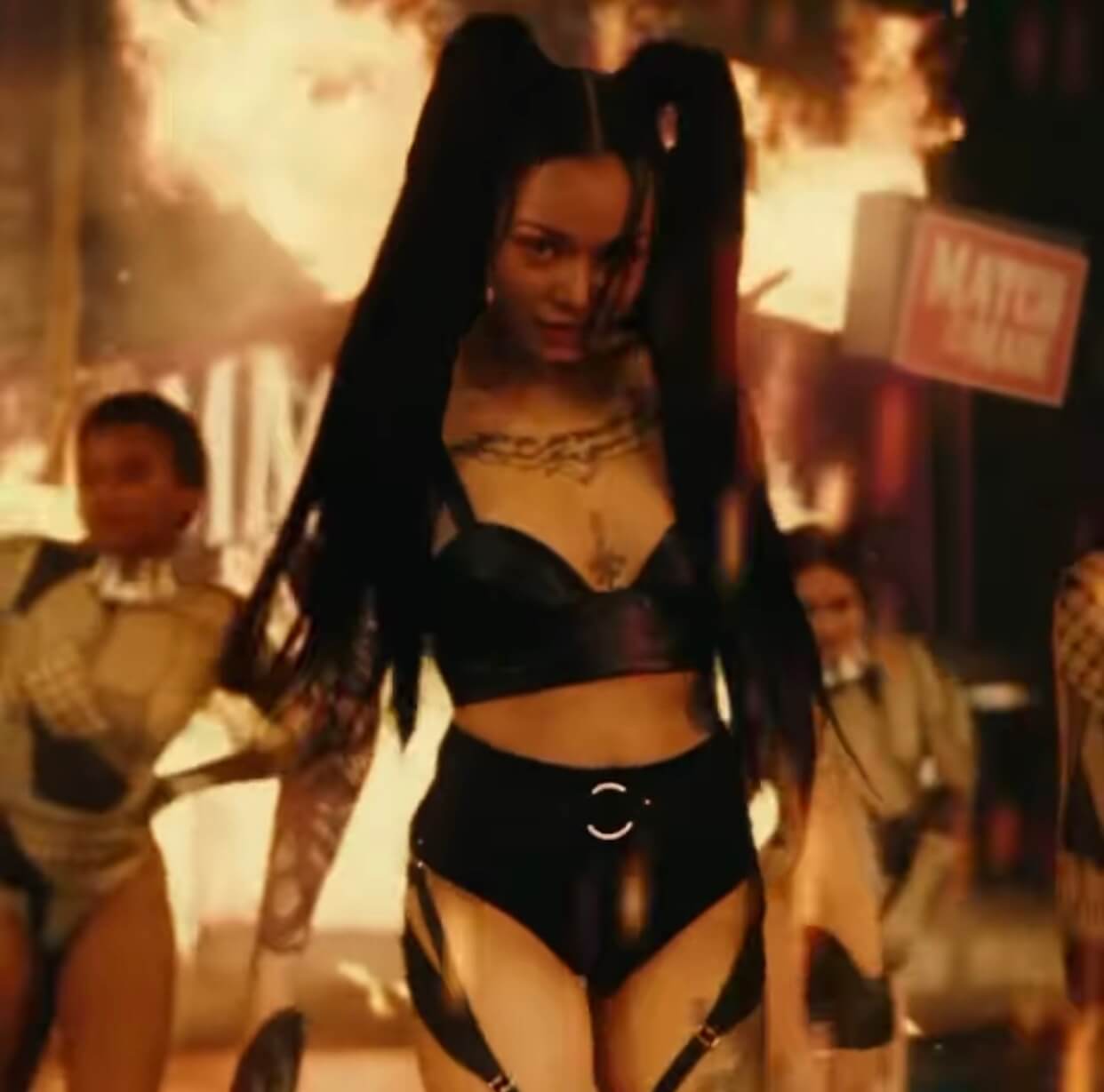 About Bella Poarch:
Bella Poarch is a 20 years old American Social Media Star. Bella rose into fame and limelight for her short funny videos, montages, lip-syncs to trending songs which she uploads on her TikTok account, bellapoarch.