MYX and Momoland are teaming up to bring a chance for fans to win some exclusive signed items from the k-pop sensations themselves. The six-member group has signed some copies of their "Yummy Yummy Love" record with Natti Natasha and also has some exclusive signed artist polaroids to be given away.
Enter for your chance to win below and make sure to follow Momoland and MYX on Facebook, Instagram, Twitter, YouTube, and TikTok to be eligible to win.
MYX Socials: Facebook, Instagram, Twitter, YouTube, TikTok
Momoland Socials: Facebook, Instagram, Twitter, YouTube, TikTok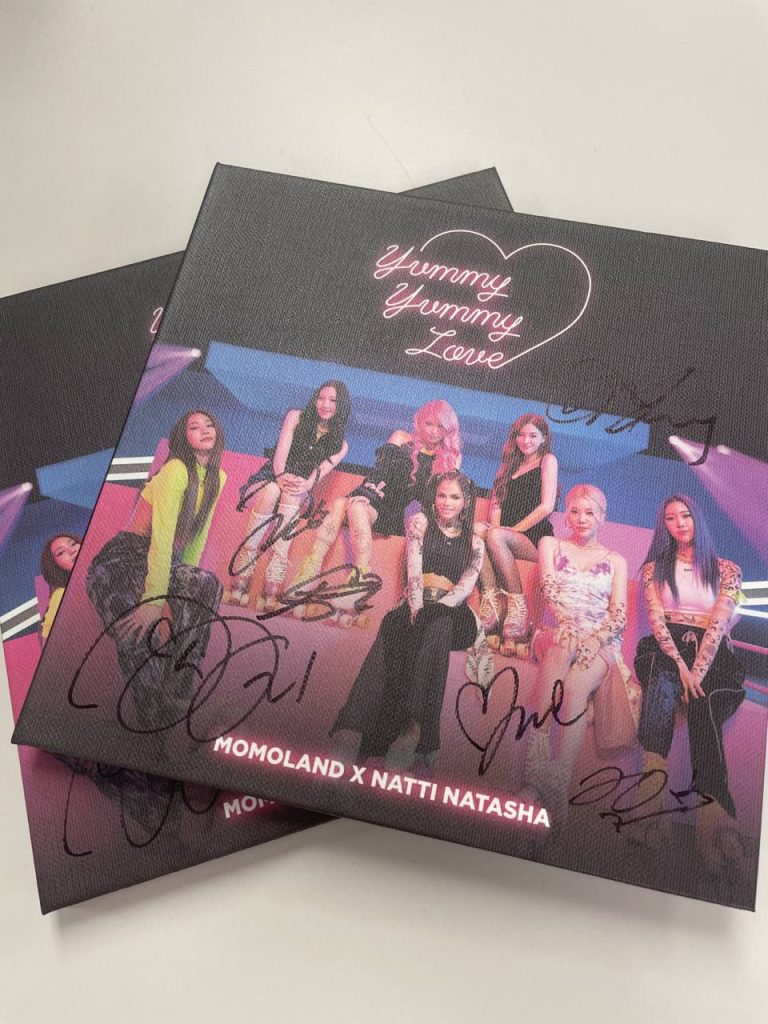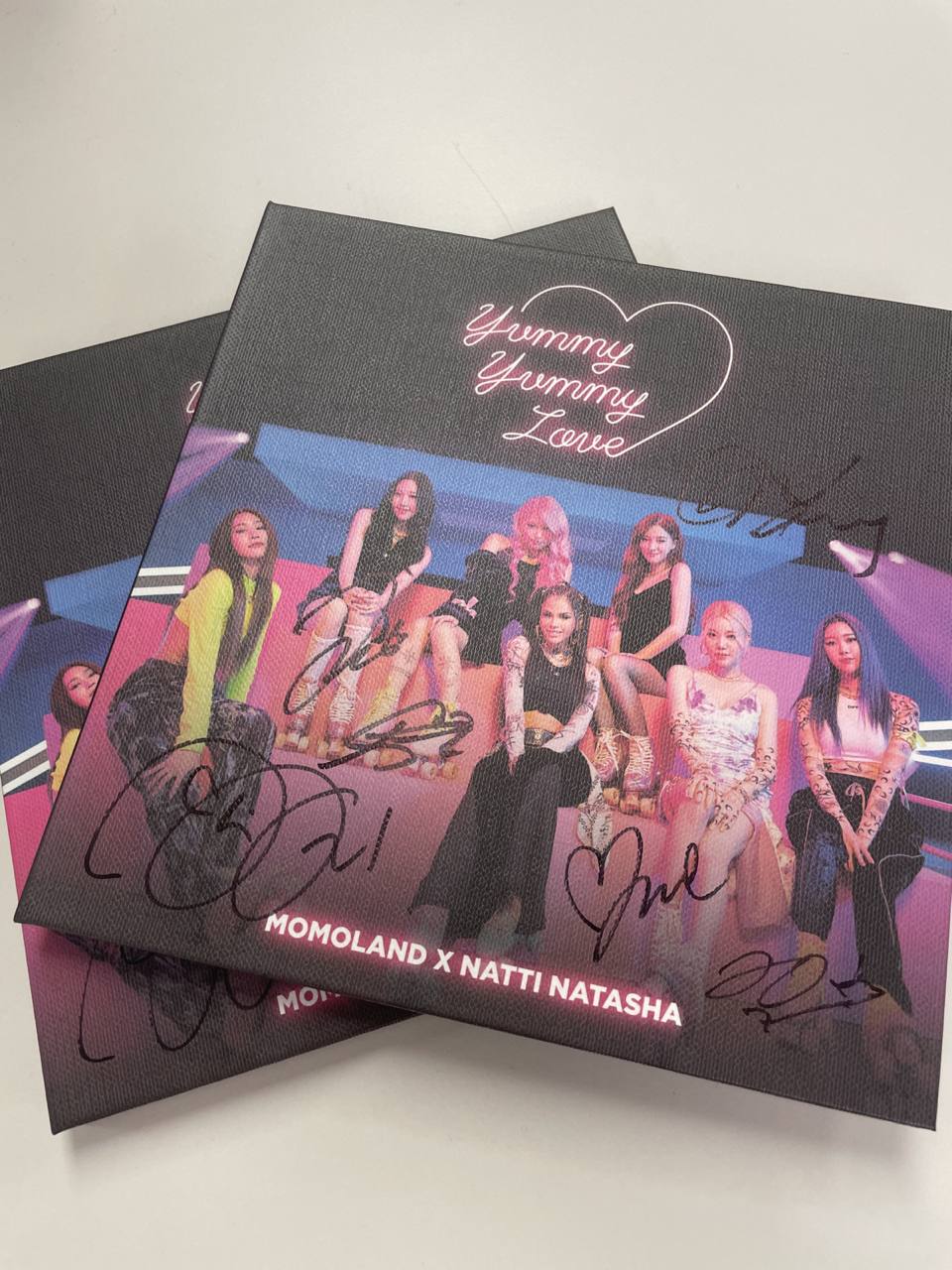 Contest Rules and Details:
Fill out the form below for a chance to win an exclusive Momoland signed album and artist polaroid
Follow Momoland and MYX on Facebook, Instagram, Twitter, YouTube, and Tiktok to be eligible to win.
The lucky winner will be announced on 05/26/22
Mark Atienza, the winner of the kumu remyx Cover Song Challenge has had a love for music since he was young. During his childhood in America, he remembers the karaoke machine that started it all. Like most Filipino kids, his parents encouraged him to perform. From there, his love for music grew and he followed that passion. Lets get to know Mark better with these 5 fun facts!
1. He envisions to be an artist who mixes the sounds of ballads, acoustic, and R&B tunes
Mark initially began as a balladeer singer then he learned how to play guitar, which influenced him to lean towards an acoustic sound. Now, he's learned to love R&B and fused that with his acoustic balladeer tone. Mark says his biggest inspirations in music includes Martin Nivera and Bruno Mars.
2. He prepared for the remyx competition by experimenting with music
When Mark found out about the competition, he knew mashing up songs together was something he does well which made him excited to audition. Even if his audition was a last minute decision, we're glad he did! He prepared by working on his music every day in his home studio. He said, "I listened to a lot of songs and experimented with different genres and styles. I wanted to have fun in the audition."
3. Mark writes his own music too
When it comes to writing original music, inspiration can come from anything. "It depends what inspires me first, sometimes it's the music then the lyrics come or the lyrics come first and then the music." The way he conceptualizes songs comes from personal experiences, sometimes he takes ideas from his journal and turn his entries into lyrics. He says "Music is for all ages. Everyone could relate and jam to it."
4. Mark draws inspirations from other artists especially those on kumu
He shared that if he could open for any artist it would be Bruno Mars because his sound would mix well with Bruno's style. Mark gave shout outs to Filipino artists like Jed Madela, R&B Prince Jay R, and the Jamica Jam Family for being some of his favorite musicians to follow on kumu and for the support he receives back from them.
5. Don't be surprised if he changes his name
During the myxCLUVISIVE, supporters were dropping nicknames for the kumu remyx winner like Bruno Mark, Mark Sheeran, Ed She-mark, Medley King, and the most interesting one, Marky Fluffy. When DJ Marlino asked what the story is behind that nickname, Mark wasn't too sure. He guessed that maybe it had to do with his cheeks being fluffy. We can all relate, the quarantine cheeks are out and that's okay!
Catch Mark coming on myxRadio and Heavy Rotation as he'll be one of the first kumu artist to be featured right here. DJ Marlino said it best when describing Mark's journey so far, you never know who's listening and to take that leap because you won't know what you're capable of until you try.
It was a tough competition that went for 4 weeks with dozens of contestants narrowed down to 28, down to 10 that performed for our Grand Finale last night. Mark Atienza had us dancing in our seats with his charisma & energy. We are looking forward to doing an interview on Heavy Rotation on @myxglobal with DJ Marlino @listentohr, and a special kumu remyx concert with all of the finalists with Mark as our headliner! Watch his finale performance of a Bruno Mars medley here & you'll see why he was chosen the winner.
Special shout out to all his fans and family watching including the 8,000 that tuned in from around the world like Japan, Kuwait, Canada, the States, Australia & more. Follow our @kumuph host & 2019 myx discovered winner @princecrismat for hosting.
More about @markatienzaph:
Mark Atienza is a Pop/RnB/Acoustic/Ballad Singer-Songwriter/Music Producer and Performer. He recently won as the Grand Champion of @kumuph Idol S3 hosted by @princecrismat.
He is a multi-medalist of the World Championships of Performing Arts 2013 & a TNT Season 4 Daily Winner and he already performed on the @wish1075 Bus.
He also has songs published under GMA Records, namely, Maghihintay performed by Ruru Madrid, Songwriter of Lagi Na Lang, performed by Kristoffer Martin.
Lastly, he currently has 3 Singles on Spotify, Yotube and on other streaming platforms. Find him at: Mark Atienza & watch his "Do You Have Ten Minutes?" on YouTube.