Newly debuted P-Pop Group G22 is quickly making waves with their debut single BANG. Their music video is now inching closer to 400k views with close to 3k comments from new fans. In the video, we not only get great cinematography and visuals, but the choreography to the track is pretty impressive as well. Recently the G22 took to their youtube to release their dance practice of BANG, and we now can see and appreciate the complete choreographed set. Check out the Alfea, Bianca, Jaz, and AJ going full out in the dance practice video below.
Cover Photo Courtesy of G22 Facebook
Cornerstone Entertainment's new boy group VXON is making waves with their debut single, "The Beast." Their music video for the song is nearing the 200k view mark, and we're sure it will get there in no time. As their momentum continues to build, they keep the buzz going by giving us a look into their dance practice. Check them out, as they absolutely kill their choreography.
Their YouTube channel has some great content to get to know the boys better, but we were lucky enough to get the chance to have them on for a MYXclusive interview with VJ Ai. Check out the full interview below and get to know the boys even better.
This week's MYX News Hot List, new episodes weekly at www.myx.global/myxnews.
1. MYX MUSIC: Zephanie Breaks Into The Charts - Idol Philippines' Winner Zephanie Dimaranan just released her self-titled debut album. The 11-track album hit the top of the Itunes Philippines chart.
2. MYX MUSIC: P-pop Alert! VXON Arrives on the Scene - Cornerstone Entertainment's official boy group VXON has finally arrived and they're ready to hype up the stage! Listen to their debut single, "The Beast".
3. MYX ENTERTAINMENT: MCU's Pinay Widow: Yssa Mei Panganiban - Disney+'s "Hawkeye" introduces Sonya, a Pinay Black Widow played by Yssa Mei Panganiban.
4. MYX MUSIC: Ylona Entertains in 2022 - Ylona Garcia has kicked off 2022 with a bang by releasing her latest track, "Entertain Me". The song is also featured on Valorant as it launches its new Pinay character, Agent Neon.
5. MYX COMMUNITY: MYX #OperationOdette Breaks 1M PHP - Our #OperationOdette stretch goal has been made! Ffter the success of the first two-day twitch fundraiser, we decided to put on a house music DJ edition fundraising stream to help us reach an extended goal of 20,000 US dollars.
From all of us here at MYX, Salamat po!
"Idol Philippines" winner and multi-talented artist Zephanie just released her self-titled debut album. The 11-track album hit the top of the iTunes Philippines chart, and all the tracks made it to the top 100. The album consists of Zephanie's past singles and original songs with features from Jeremy G, Jason Dy, and Ebe Dancel. Check out the album sampler below, and make sure to stream Zephanie here.
Also, we want to know what's your favorite track off the album? Vote below over the weekend and we will reveal your top pick next week.
The Now United Bootcamp is officially over but sneak peeks and behind the scenes of the bootcamper experience continue to pop up on social media. It looks like the talented bootcampers learned a lot and grew during their time with Now United and their team. The Now United members and the bootcampers released a collab video performance of "Come Together" and a powerful acapella version of "Earth Song" by Michael Jackson.
When we thought all the bootcamp footage was over and released, they dropped the infectious feel-good track "Good Days!" As we all know, "Idol Philippines" Winner and Cornerstone Entertainment Artist Zephanie were one of the global talents to join the bootcamp, and she definitely made her presence known with her fantastic range and performance skills throughout the camp. So check out the Bootcampers original song below and get ready to get up and dance!
Cover Photo Courtesy of Now United
Actor and Former MYX VJ Alex Diaz is continuing to step into his own and is opening doors for anyone who might have felt the way he felt before he was forced to come out in 2019. The courage and pride he has built over the last two years have not only opened up opportunities for him but have also touched and inspired many people. His truth has helped people realize that it's ok to be themselves and that when they are ready, they can step out and begin to live their authentic lives.
"I always say this, but I just felt like I have been holding my breath for like 25 years and then what happened? Yeah, minus the bad stuff, but it felt like I was finally, like, exhaling."

Alex Diaz in MEGAStyle Septmeber 2021
This month Alex and the creatives over at MEGAStyle help blur the lines between masculine and feminine through a genderless fashion shoot for their September 2021 cover. In the article, Alex can be seen mixing "mega masculine and ultra-feminine" to create these powerful visuals that helped bring his story written by Entertainment Journalist G3 San Diego to life.
In the article, Alex also dropped a big exclusive mentioning that he was cast to star in his first international movie titled "Glitter and Doom," playing Glitter.
"it is about a musician who wears a charisma's camouflage and a carefree kid about to run away with the circus, they fall in love at first sight, but they only have a month to be with each other. It's a fantastical summer romance told through the iconic music of the Indigo Girls. It's super exciting and the music is actually being created by Michelle Chamuel, a finalist for The Voice Season 4, so the music sounds amazing,""

Alex Diaz in MEGAStyle Septmeber 2021
It looks like Alex is set to stay busy as he dives into his new role. We can't wait to see what the near future holds for Alex. To keep up to date with him, make sure to follow him on all of his socials and check out MEGAstyle for more exclusive looks into his story and cover shoot.
Follow Alex:
About Alex:
James Alexander Diaz McDermott is a Scottish-Filipino multi-talented online and TV personality. He is a singer, host, actor, dancer, model, indoor cycling instructor, and an in-demand endorser and online influencer.
ACTING CAREER
In 2013, he went on to play different roles for shows like Got 2 Believe, Pangako Sa' Yo and another Wattpad-derived movie, Just the Way You Are. Darker and more complex roles then came for Alexander in the form of villainous and challenging characters for drama anthology Ipaglaban Mo, which groomed him to take on a role in a coming-of-age drama series, Bagito, playing a vice-ridden teen in a relationship with a young mom. He was also part of the successful Philippine Indie film 'Dagsin'. Not long after, he stepped into the world of music television with a stint as video jock of MYX Philippines, which seemed like a natural progression of his stint as radio jock years prior.
MUSIC CAREER
Skipping from ballad to breezy RnB-vibe sound, Alexander Diaz, sang his heart out through heart-mending lyrics about love and nostalgia. His acoustic-ballad debut off from Cornerstone Music 'Dulo' is a bitter-sweet glance on unrequited love. Followed by the RnB-inspired 'Hide Away'— Alexander is really up to something great with the unique mixture of genres and styles.
Bio Courtesy of Cornerstone Entertainment
Cover Photo Courtesy of Alex Diaz Instagram for MEGAStyle
Actor and businessman Piolo Pascual's newest venture with Cornerstone Entertainment, is an indie music label offering a home for talented singer-songwriters who have yet to be discovered.
"With the abundance of talent that we have here in the Philippines, we've been seeing a lot of potential in these new artists and that's where this all came up." Piolo reflects on the creation of the label. "When you see a lot of artists who could potentially make a change in the scene, you want to give them that platform, that chance."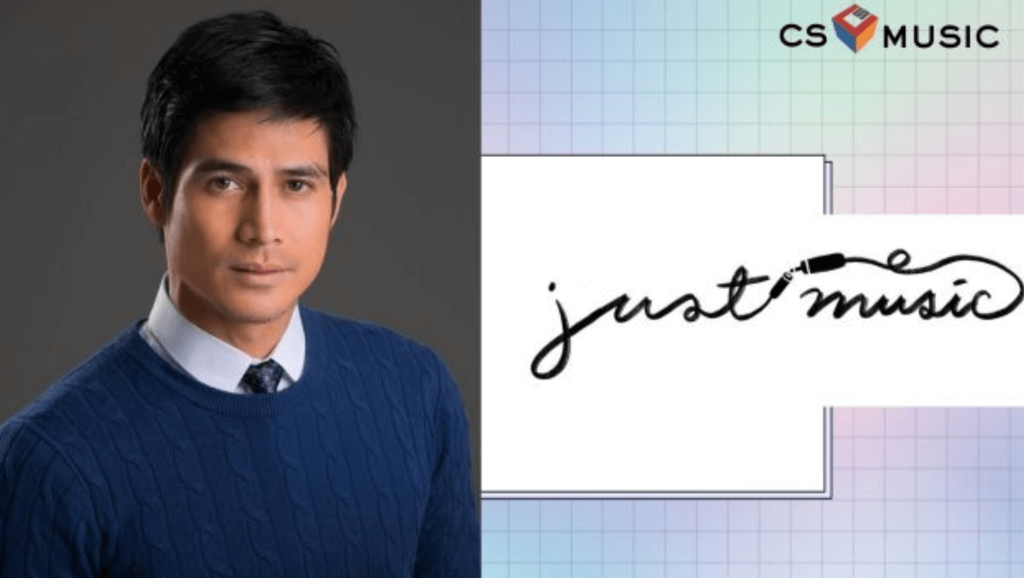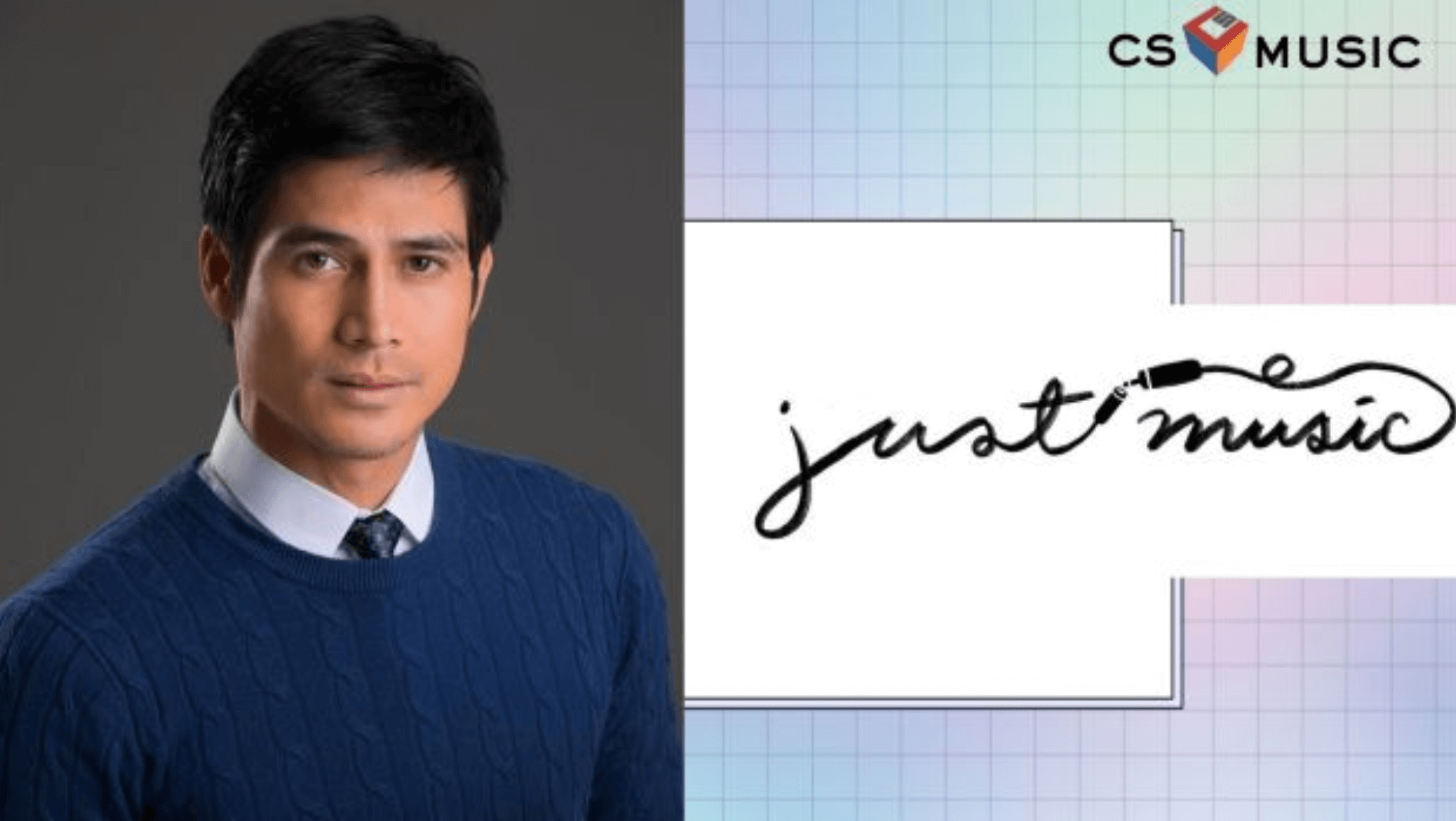 A sub-unit of CS Music (Cornerstone Entertainment's music label for big mainstream hitmakers and names such as Catriona' Gray, Kyla, Jay R, Jason Dy, Richard Poon, Ian Pangilinan to name a few), Just Music is a homegrown music label which stays true to its name—to create music for what it is, and to promote a safe and just creative space for artists to explore their creativity while keeping their rights a top priority. With Cornerstone Entertainment's president and managing director Erickson Raymundo as co-producer and head.
Music has always been a universal language of hope and love throughout the world. Due to the pandemic, where social gatherings are prohibited and travel limitations have been imposed, it has become increasingly hard to put music out into the mainstream. Although it has been challenging for all industries and artists to continue their craft during such a turbulent time, mainstream music artists are still able to release and record music successfully. Having an established fan base is extremely helpful as they are essential to catapulting an artists' streams from zero to a million within a few days or weeks.
But how about artists who are equally as talented but have yet to be established? According to Piolo himself, this is exactly what the label is for.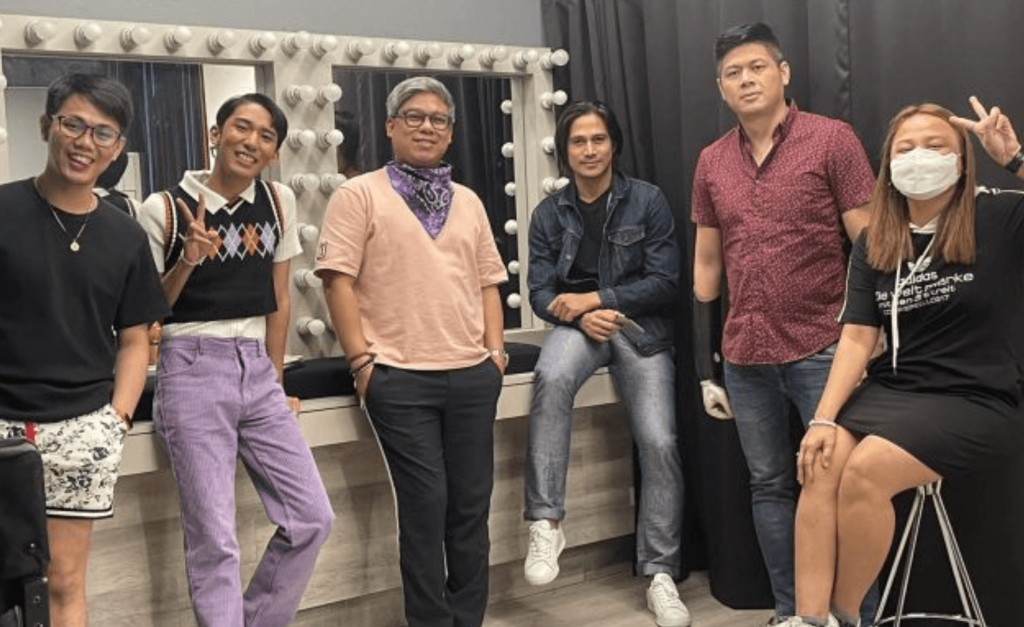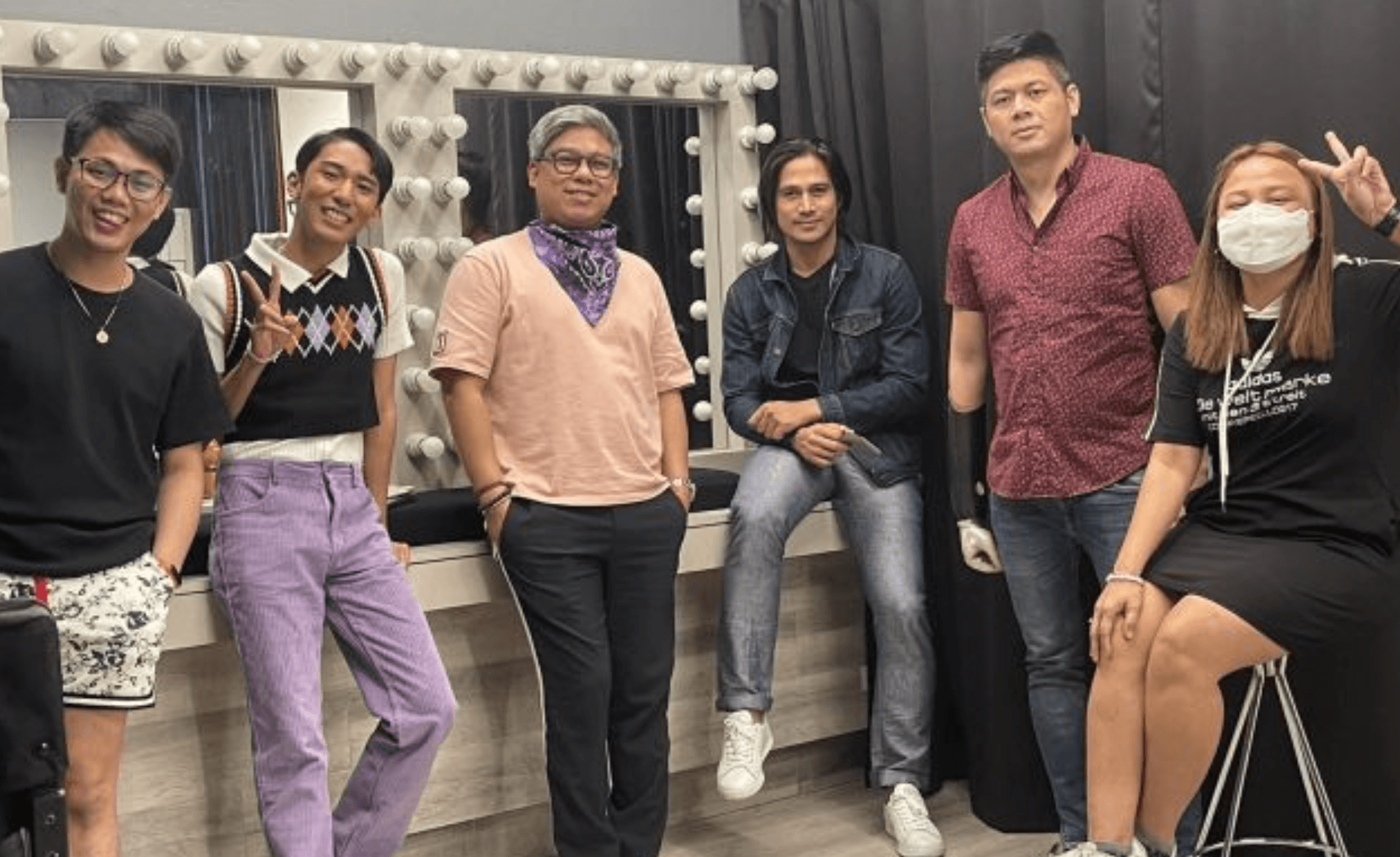 "There are a lot of new artists and so much talent that have to be exposed, but they need a platform to legitimize it." Piolo says when asked if longtime fans should expect him to release music under the label soon. "I want to give them a chance to shine on their own, using this label."
Bolstering their arsenal of talents, local music giant Cornerstone Music (CS Music) launches two fresh up-and-coming names to look out for in the ever-evolving music scene. 23-year-old (Nikko Virtucio) under his artist name "NKO" and (Kenji Exaltacion) or simply "kenji" (stylized as "kenji" lower case ), debut their first single (February) of this year under Just Music, CS Music's sub-label that concentrates in handling independently produced music by their auspicious roster. Largely highlighting new breed of prolific singer-songwriters.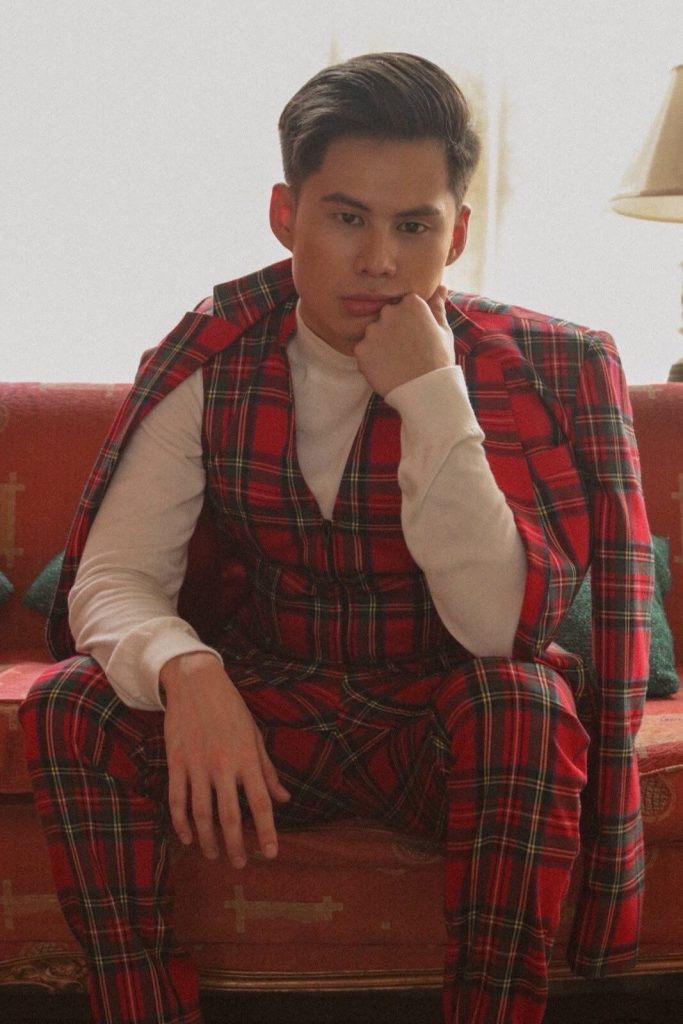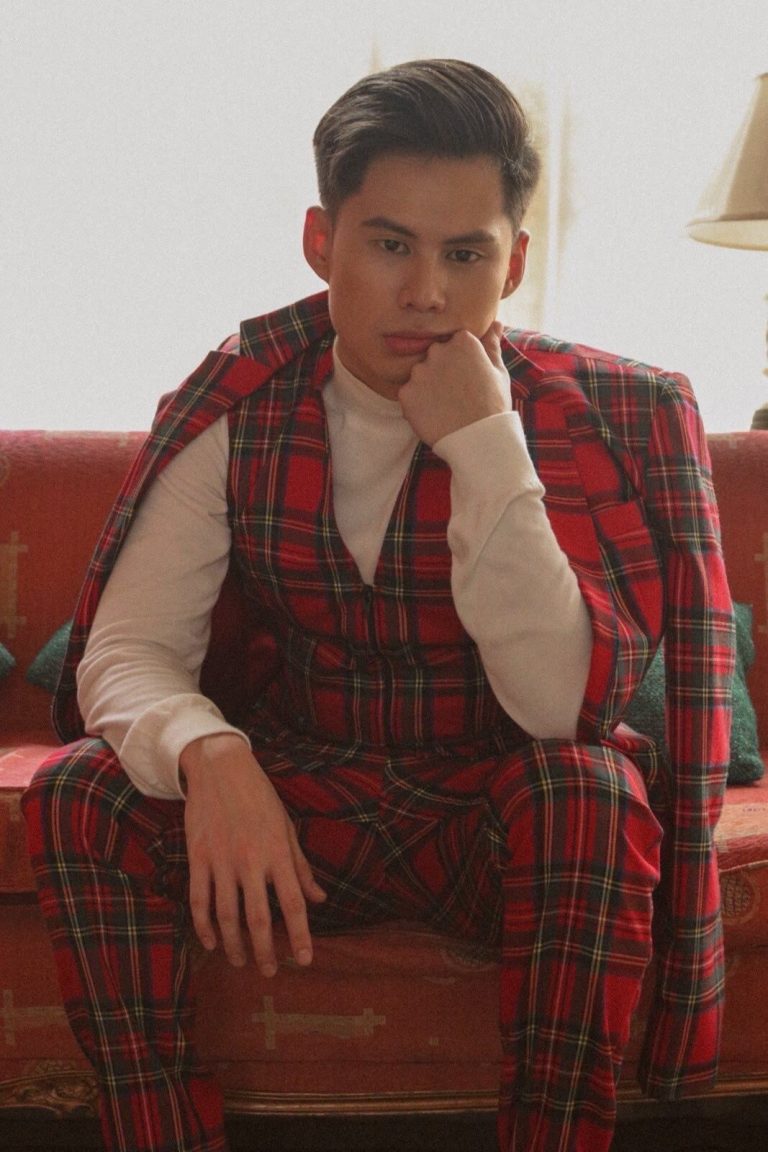 NKO's debut single "Langit" ("Heaven") brings us the ethereal and the sensual with its supercool 80's funk and lyrics that flirt with the imagination. NKO wanted to communicate an underside of every love story: the reconciliation after a fight, which, to him, is "langit sa feeling (feels like heaven)", he said in an interview. With new wave hip-hop as his staple on-repeat, NKO expressed that composing "Langit" was a challenge because its retro-pop daze is something he only grew up hearing from his dad who is an avid fan of 80's music.
Taking modern inspirations from Lauv, Lany, Conan Gray, and The 1975, NKO made it his goal to ultimately own the song ("Langit") by making it inventive, innovative, or, in his words, "indie", like deliberately omitting a distinct chorus. "I don't want my music to be simply listened to... I want my songs to be an experience (for the listeners)... Like (they are) in a movie." Throughout the years before his debut, NKO spent his time finding his own sound, while keeping a nearness to his audience, writing songs that capitalize from common human experiences, such as the mentioned theme with "Langit."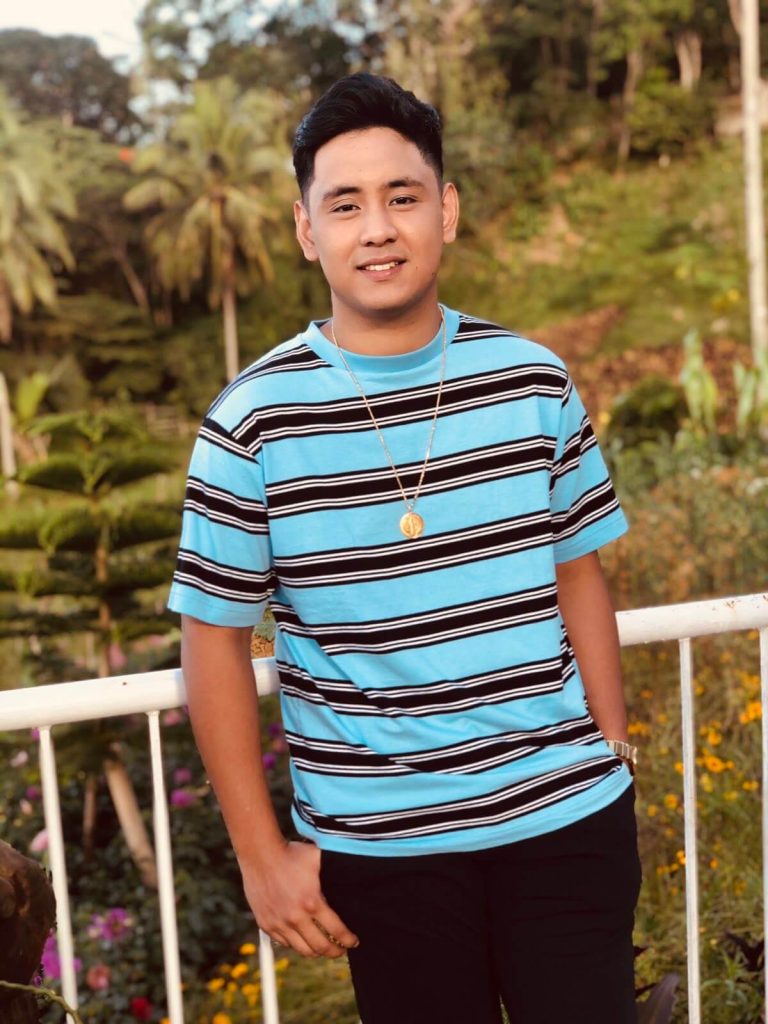 Meanwhile, Cebu-based music rookie, kenji, invites us to an emotion-charged acoustic mellow with the tender words of his debut song "Night and Day" (stylized as "night and day") that tells a story of departure and the numbing ache of letting go. Lyrics like "Never gone are the memories I had and I shared with you. And so now I'm finally letting go of the rope that leads me back to you," will poke through listeners' hearts, as the gentle lilt of strings ease them back to comfort.
To kenji, exposing his rawest, most honest emotions with his guitar is the concoction of his genre, greatly inspired by British acoustic icon Ed Sheeran and local singer-songwriter Moira Dela Torre. With pretense out of his vocabulary, kenji expressed in an interview, "I want them to take the honesty and the story of my songs. Every song that I write, you can always (hear) the honesty of a 23-year-old kid." He took the lockdown caused by the pandemic to his advantage, utilizing his time to fine tune his songwriting, which has been his passion along with singing since he was only 10 years old.
According to kenji, it only took him 15 minutes to write "night and day" after watching and being extremely moved by the 2018 film "Through Night and Day" (Alessandra De Rossi, Paolo Contis). STREAM! NKO's "Langit" and kenji's "night and day" out now on Spotify and Youtube Music.
Singer, dancer Ken San Jose drops his latest single, "Halma" today! This dance track will get your energy up and put you in a good mood! Ken ventures into songwriting in this Tagalog-English track.
Download and stream here
About Ken San Jose:
Performing has always been in his blood. Starting at a young age, Ken had a passion for dancing and singing. He started training formally in hip-hop in 2014 with various dance studios like Movement Lifestyle and Millennium Dance Complex in Los Angeles. In 2018, he competed in World of Dance Philippines and made it to the finals. His latest singles "Lose Control" (2019) and "A Chance to Hold" (2020) are out now.