This week's MYX News Hot List, new episodes weekly at www.myx.global/myxnews.
1. MYX MUSIC: Morissette & Belle To Hit Virtual Stages - Asia's Phoenix Morissette Amon is celebrating a decade in the industry with her very own virtual concert "Phoenix".
Belle Mariano is bringing along some special guests at her first concert, "Daylight".
Visit ktx.ph to learn more!
2. MYX MUSIC: Beabadoobee, Eyedress Head To Coachella - Coachella is back after two years and a few Filipino artists will be taking the stage including Fil-brit Beabadoobee and Manila-based singer Eyedress.
3. MYX ENTERTAINMENT: "Josep" Gets The Green Light - Comedian JoKoy takes the lead role in ABC's "Josep" as a recently divorced Phil-Am nurse who's navigating his personal and family life with a very Filipino mother who loves to help.
4. MYX MUSIC: New Music: 1st.One, AJ Rafael - After a 3-month hiatus, P-pop group 1st.One is back with their latest single "Shoutout".
AJ Rafael releases his new reimagined Lo-fi EP "Red Roses & Chill".
5. MYX ENTERTAINMENT: Bascos Get Fabulous Movie Release - Basco family's film "The Fabulous Filipino Brothers" will be released across streaming platforms on February 8th.
AJ Rafael and Alyssa Navarro's Kuyate clothing brand has just released a collaboration with Dante Basco's directorial debut film,  Fabulous Filipino Brothers. The collaborative piece is a 3-panel hood fleece-lined pull-over with a graphic on the front that reads "Fabulous Filipino." The film will be released on February 8th, and a fun fact, AJ had a big hand in the music behind the project as he scored the film!
You can purchase the hoodie on the Kuyate website and also check out their new drops here. Don't forget to keep it locked on 1091 Pictures for updated information on the film release on February 8th of this year.
Tony Labrusca is taking his talents to the international big screen as a newly announced cast member in the all Asian casted film, Asian Persuasion. Also just added are fellow Filipinos, Apl.de.ap, Devin Ilaw and Fe de los Reyes. Labrusca is set to play Noodlelove Chef, Allen as mentioned in the post by the movie's official Instagram page @asianpersuasionfilm. Production for the film is underway so more details will come soon.
The film is spearheaded by multi Tony Award and GRAMMY-winning producer Jhett Tolentino who is set to make his feature directorial debut. He made his film debut as director, writer and producer of documentary short Life Is What You Make It before producing Lingua Franca. The screenplay is written by Mike Ang whose Brooklyn-based agency, Planet X, is also an Executive Production partner on the film. Asian Persuasion features an all-star Asian cast including Dante Basco, KC Concepcion who replaced Toni Gonzaga due to scheduling conflicts, Paolo Montalban, Celia Au, Jax Bacani and Kevin Kreider from Bling Empire on Netflix.
Asian Persuasion follows underachiever, Mickey De Los Santos (Basco), who is fresh off of a divorce from his successful fashion designer wife, Avery Chua (Gonzaga). That said, Mickey devises an outlandish plan to avoid his substantial alimony obligations. You know there's going to be some crazy antics happening. Will Mickey's plan succeed or will it leave him with wanting a second chance with Avery?
It's a big call sheet of Asian decent or Asian-American creatives ready to "elevate the Asian narrative" in the industry. It'll also feature Geneva Carr (CBS's Bull), Devin Ilaw (Broadway's Miss Saigon), and the film will feature original songs on a soundtrack to be performed by all Asian artists. Production for Asian Persuasion begins in Spring of 2022.
ABOUT TONY LABRUSCA:
Anthony Angel Jones Labrusca Jr. is a Filipino actor, model, and singer based in the Philippines. He was born in Houston, Texas to Filipino actor Boom Labrusca and Filipina singer Angel Jones. Tony grew up in Los Angeles with his mother, step father and sister. His family moved to Vancouver, Canada when he was young then ultimately settled in the Philippines to pursue his career in show business.
Labrusca's first showbiz gig was a McDonald's Philippines TV commercial in 2016, Tuloy Pa Rin. Also that year, he joined the Philippine reality search Pinoy Boyband Superstar but did not make the cut to be part of the band. He then ventured into teleseyres as part of horror-fantasy drama series La Luna Sangre. In 2020, Labrusca starred in the hit Filipino BL series, Hello Stranger (web series), along with JC Alcantara. The series proved popular even among international fans, which led to the Hello Stranger (film) in 2021. A second season is expected to be released soon.
Cover Photo Credit: Tony Labrusca Facebook
In the spirit of series revivals, The Proud Family: Louder and Prouder is one you definitely don't want to miss. Just in time to celebrate the 20th anniversary of the original series, The Proud Family, Disney+ announced we'll get to check back in with Penny Proud, Suga Mama, and the rest of the Prouds and the neighborhood. Part of the reboot are new characters and a long list of guest stars from Disney icons to major celebs like Bretman Rock, Brenda Song, Chance the Rapper, Jaden Smith, and more!
There's no word yet on Bretman's character, but we know he'll fit right in the family. He isn't the only Filipinx to have a guest role on The Proud Family, back in the day Dante Basco voiced Chinese-American Kwok Wong. Dante's character Kwok appeared in 3 episodes throughout the first season as Penny's middle school crush. This was groundbreaking because Kwok's storyline explored Asian-American cultural nuances which wasn't done in a children's show let alone mainstream media.
The Proud Family tackled many realistic issues like cultural acceptance and values, economic differences, classism, and dealing with family dynamics. The series allowed for cultural and ethnic representation in mainstream media and we're sure the revival will do the same. It'll pick up around Penny Proud and her family, parents Oscar and Trudy, twin sibs BeBe and CeCe, and Suga Mama and Puff! You know Penny would also be rolling with her crew Dijonay Jones, Lacienega Boulevardez, and Zoey Howzer in the new series too. Original cast members set to return are Kyla Pratt, Tommy Davidson, Paula Jai Parker and more!
Want a sneak peek? Check out the BTS of the cast and guest stars of The Proud Family: Louder and Prouder!
Cover Photo Credit: Bretman Rock Twitter
Dante Basco could arguably be anointed as API film festival royalty with his defining role in Gene Cajayon's THE DEBUT and as Prince Zuko in AVATAR: THE LAST AIRBENDER (lest not forget his bad boy personification as Rufio in HOOK). After a diverse career that is entering its fourth decade, Dante makes his directorial debut, and he's not at it alone. Co-writing with his brother Darion Basco, and casting pretty much his entire family, THE FABULOUS FILIPINO BROTHERS is an intergenerational comedy that is sweet, at times raunchy, and full of heart. Set in their hometown of Pittsburg, California, Dante wears multiple hats behind the camera, and co-stars with Basco siblings Darion, Arianna, Dionysio, and Derek. Together, this FilAm family takes on a series of humorous vignettes that grant each a chance at the spotlight. The film will show at the LA Asian Pacific Film Festival on 10/2 at 8P at the Aratani Theatre, get your tickets here before they sell out.
From cockfights to adultery, and finding new (and old) love in unexpected places, each of the brothers finds themselves in different situations that will ultimately challenge their beliefs on love, family, and culture, all leading up to a climactic family wedding! Undeniably fun, filled with hijinks and some truly jaw-dropping gags, THE FABULOUS FILIPINO BROTHERS is a testament to this talented family. Make sure to stay through the end credits, as home movies showcase the brothers in their youth, especially showcasing their mad skills as '80s-era B-Boys. — Anderson Le
CREDITS
Director: Dante Basco
Writer: Dante Basco, Darion Basco, Dioynsio Basco, Arianna Basco
Producer: Rome Reyes, Joann Bagana, Ronald Erickson II, Dante Basco
Executive Producer: Ronald Erickson II, Dante Basco, Robert P Galang (Philippines)
Director of Photography: Andrea A. Walter
Editor: Brian Hershall Merrick
Production Designer: Sara Alix
Composer: AJ Rafael
Cast: Derek Basco, Dante Basco, Dionysio Basco, Darion Basco, Liza Lapira
The 37th Los Angeles Asian Pacific Film Festival presented by Visual Communications is around the corner, and they just revealed their lineup. Some films in the lineup include action-comedy "Lumpia with A Vengance" making its Los Angeles premiere, and Dante Basco's directorial debut with "The Fabulous Filpino Brothers."
The festival also has a short program section called "Kuwentuhan" that will be featuring Apple Original Film and Skydance Animation's first short film "Blush." The animated short is directed by Emmy-winning animator Joe Mateo. The short made an earlier appearance at this year's Tribeca Film Festival.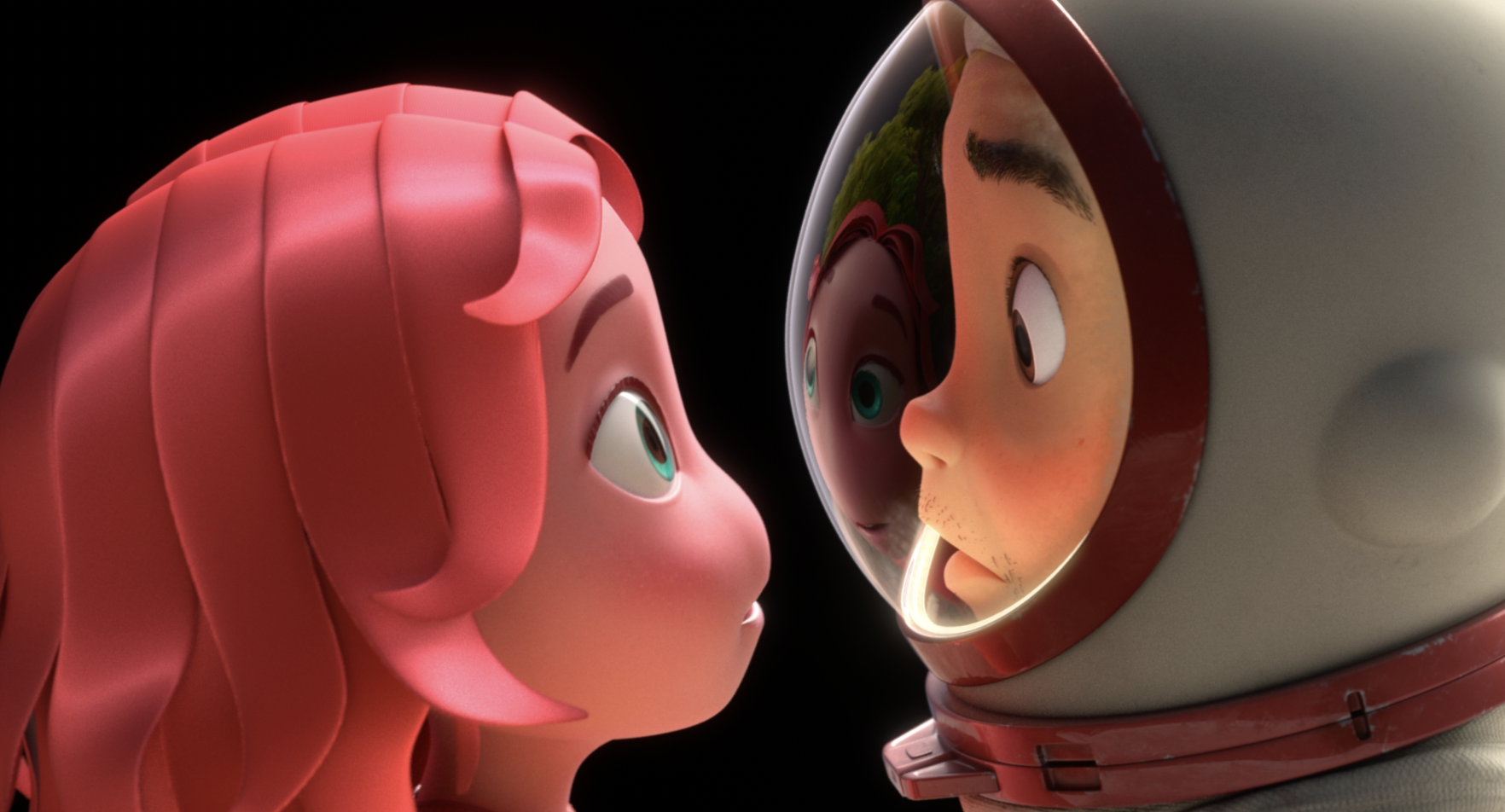 This year's festival is a hybrid event running virtually and in person at various theatres in the Los Angeles area from September 23rd to October 2nd. The festival brings an exciting lineup of productions by Asian and Pacific Islanders from all over the globe.
Tickets for the festival go on sale Monday, September 13th, on their website found here.
About LAAPFF:
Since 1983, the Los Angeles Asian Pacific Film Festival has presented over 5,000 films, videos, and digital mediaworks by Asian & Pacific Islander artists, and features seminars, panels, in-person guest appearances, and filmmaker awards. The Film Festival continues to be the largest festival of its kind in Southern California and is the premier showcase for the best and brightest of Asian Pacific cinema.
The Los Angeles Asian Pacific Film Festival is a proud Academy Award®-qualifying film festival for Short Film Awards. Recipient(s) of the Film Festival's Golden Reel Award for Narrative/Animated Short Film will be eligible to submit in the Animated Short Film/Live-Action Short Film category of the Academy Awards®.
Cover Photo Courtesy of LAAPFF Website
The Fabulous Filipino Brothers starring the Basco Brothers will premiere at the 2021 SXSW (South by Southwest) Film Festival. The brothers all took part in creating the film from directing to writing and producing. Darion Basco and Dionysio Basco are the writers on the film while Dante Basco will make his directorial debut. The story revolves around the brothers and their intersecting lives narrated by their sister, Arianna Basco. A generational story with familiar elements that's relatable.
The cast and crew held an Instagram Live where they all popped in to talk about their experiences filming. Dante brought everyone in the chat to talk about various scenes to the technical details of shooting an independent film. Viewers can see the camaraderie between the cast and crew and how it was a family project. They talk about how important it was to bring a film back home. Their family is their support system and has been rooting for them. Coming back and having the film based in Pittsburg, the brothers felt they were able to give back to them. The film revolves around family in every aspect. Dante and the cast say it's an emotional experience because it felt like a homecoming.
According to Deadline, "One of them ventures off to a cockfight for reciprocity while one flies to old Manila where an old flame is rekindled.
Another brother delves into the hidden sensuality of Filipino cuisine, while the last brother, struggles to heal deep wounds and finds love in an unexpected package. All this, leading to a shotgun wedding in the backyard of the family house."
With the film shot both in Manila, Philippines and their hometown of Pittsburg, CA, it shows the portrayal of vignettes the brothers experiences. By taking the film to SXSW, it now will reach Austin, Texas although virtually. South by Southwest Film Festival began in 1987 and continuously grew in film, music, and panels. From films to panels and live music, there's something available for all creatives. We hope we can also catch a glimpse of the Fabulous Filipino Brothers after its debut at SXSW.
Cover Photo Credit: SXSW Facebook
DJ Marlino catches up with AJ Rafael as he shares news about this year's virtual event, Crazy Talented Asians. The holiday special is back again but instead of having a live event, it will be virtual. Of course there'll be challenges but he is grateful for the opportunity to direct the show. AJ continues to spread awareness about Asian excellency in media despite the different format. The show of course will highlight many of his friends and other performers like Isa Briones (Picard, Hamilton), Josh Dela Cruz (Blues Clues), Dante Basco (Hook, Avatar The Last Airbender), Deedee Magno Hall (Steven Universe, Mickey Mouse Club).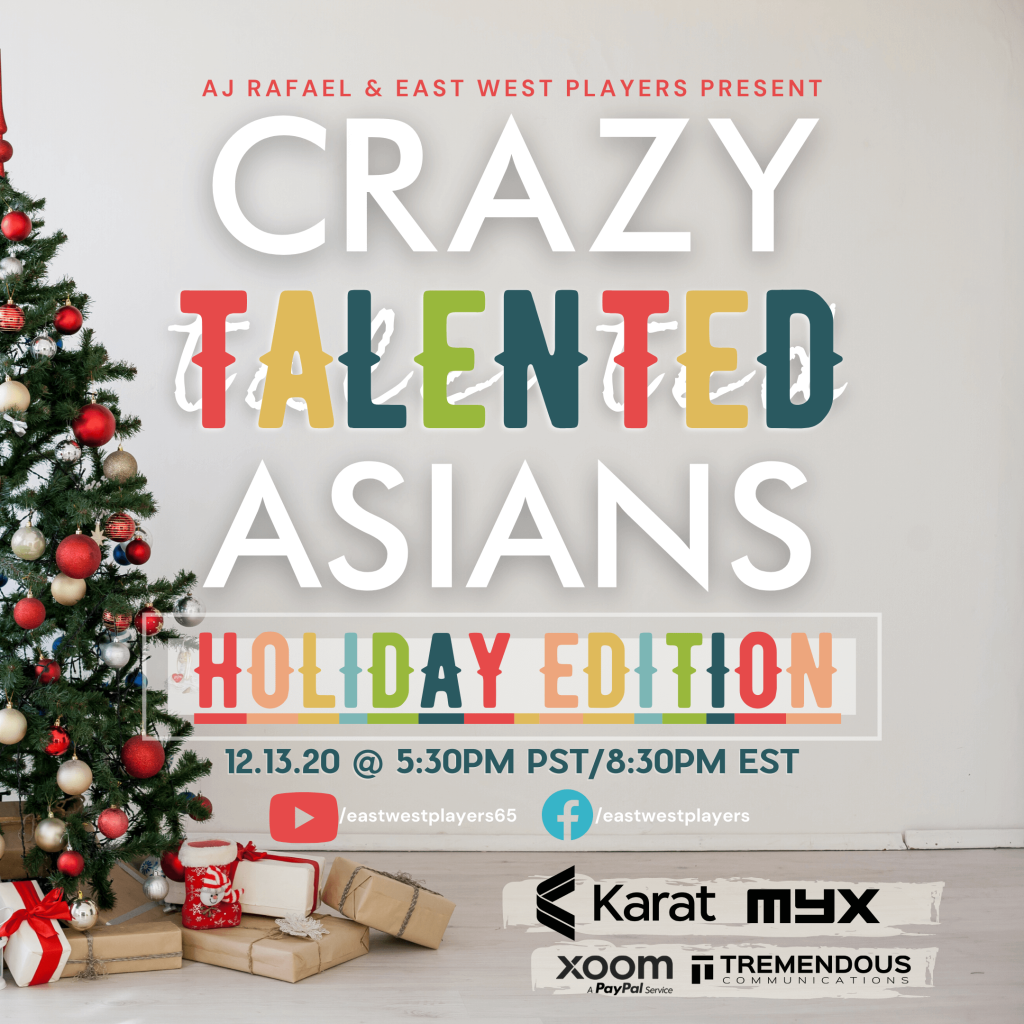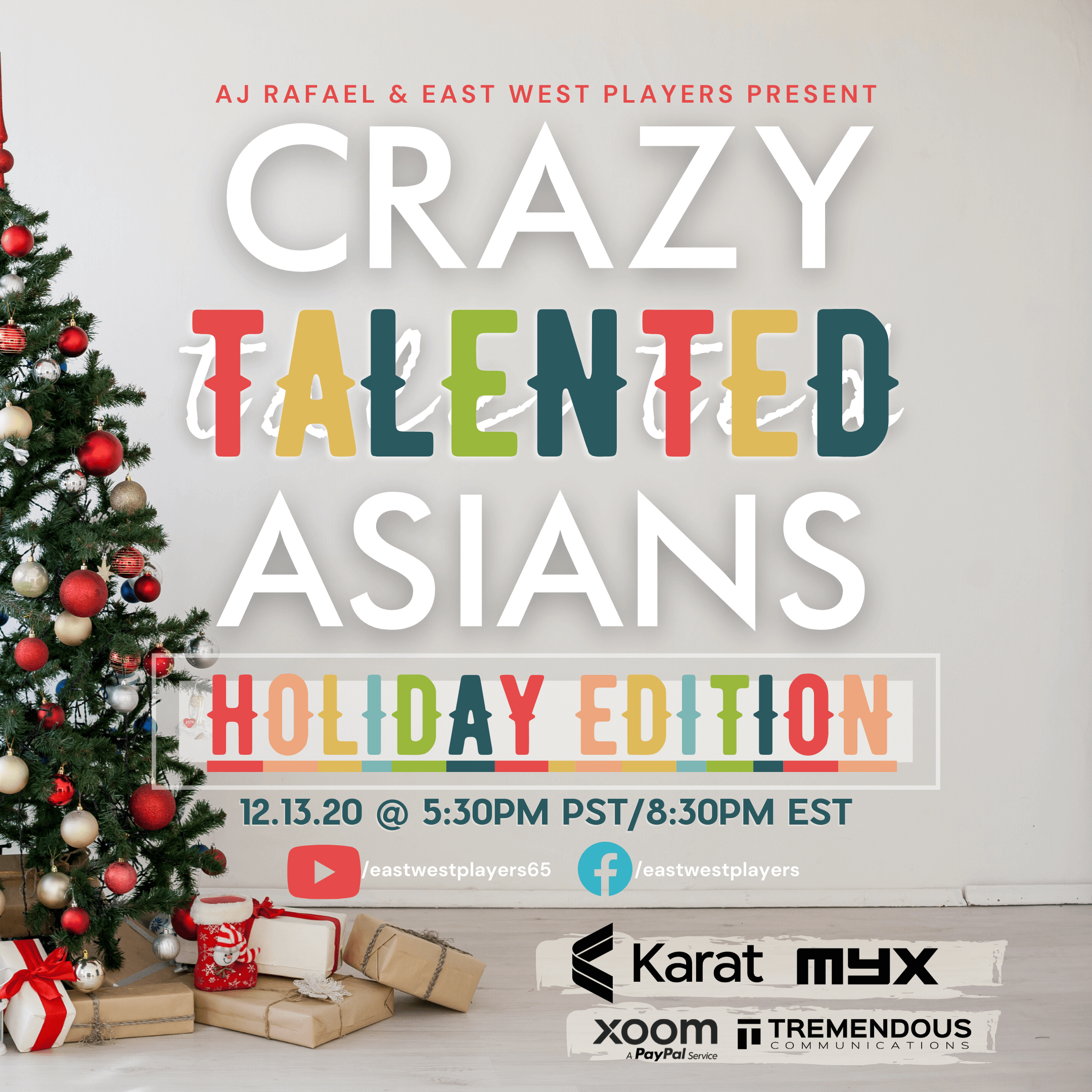 With the holiday season being his favorite time of the year, AJ is excited to help bring the holiday spirit. He tells us what his favorite Christmas song is and how he's been gearing up in organizing the event. Check out the rest of the interview below and let us know if you'll be catching the event in partnership with myx & Tremendous Communications, presented by Xoom & Karat on December 13 LIVE from East West Players Facebook & YouTube.