MYX is back for another round of great DJ sets by some of your favorite from the 619 aka San Diego aka "Daygo," by locals. Tune in for some great music and stop by Filipino owned SNOICE for some great shaved ice, halo halo or boba to enjoy while you watch the livestreams.
Visit myx.global/filipinodjs to discover talented DJs from around the world.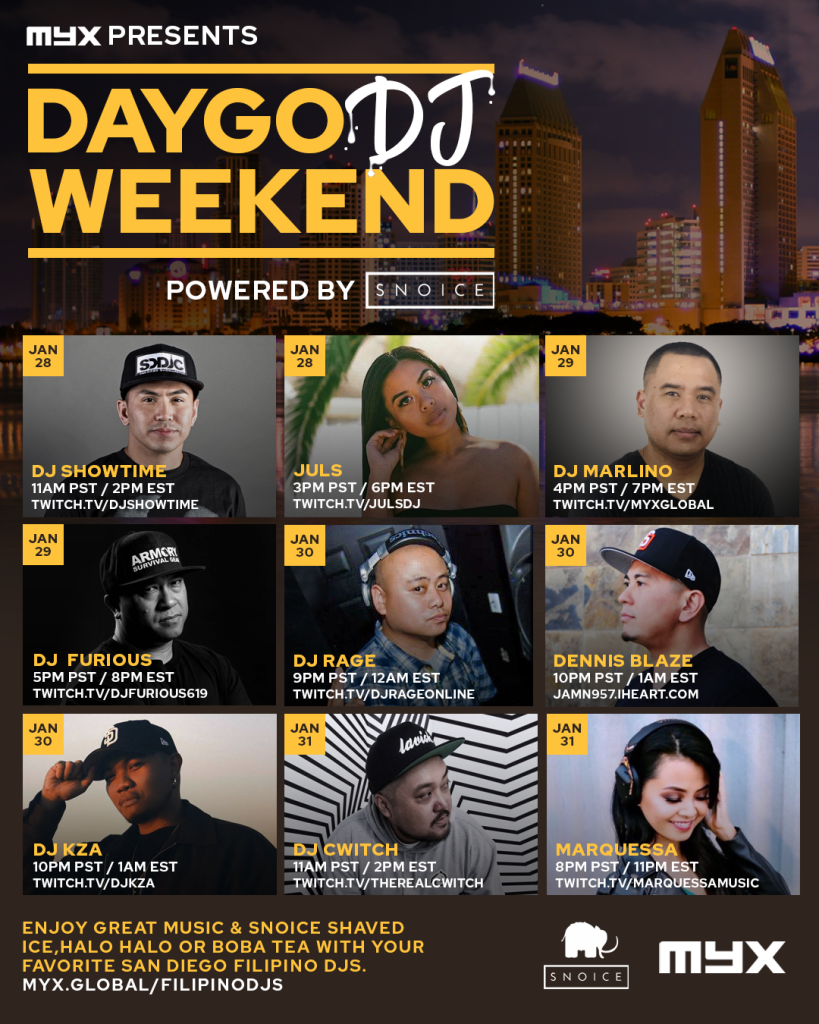 Snoice is a dessert shop specializing in cold Asian-inspired desserts like custom halo-halo, one-of-a-kind ice cream sandwiches, shaved snow, and trendy boba drinks, announced the opening of its second location in Kearny Mesa. The popular Paradise Hills shop's arrival in the popular dining destination referred to as the "Convoy District," makes it one of the first and only representations of Filipino cuisine in the area.
Founded in 2015 by second-generation Filipino American restaurateurs and San Diego natives, Jayrell Ringpis and Dianne Manansala-Ringpis, Snoice began as a pop-up inside of local Filipino restaurant, Kababayan Bakery, located in the Paradise Hills area of San Diego, California. Thanks to the popularity of its offerings, the shop has since expanded into a full storefront, added mobile and full-service dessert catering for public and private events, launched numerous collaborations with other local restaurants and sparked the creation of the annual Paradise Hills Night Market.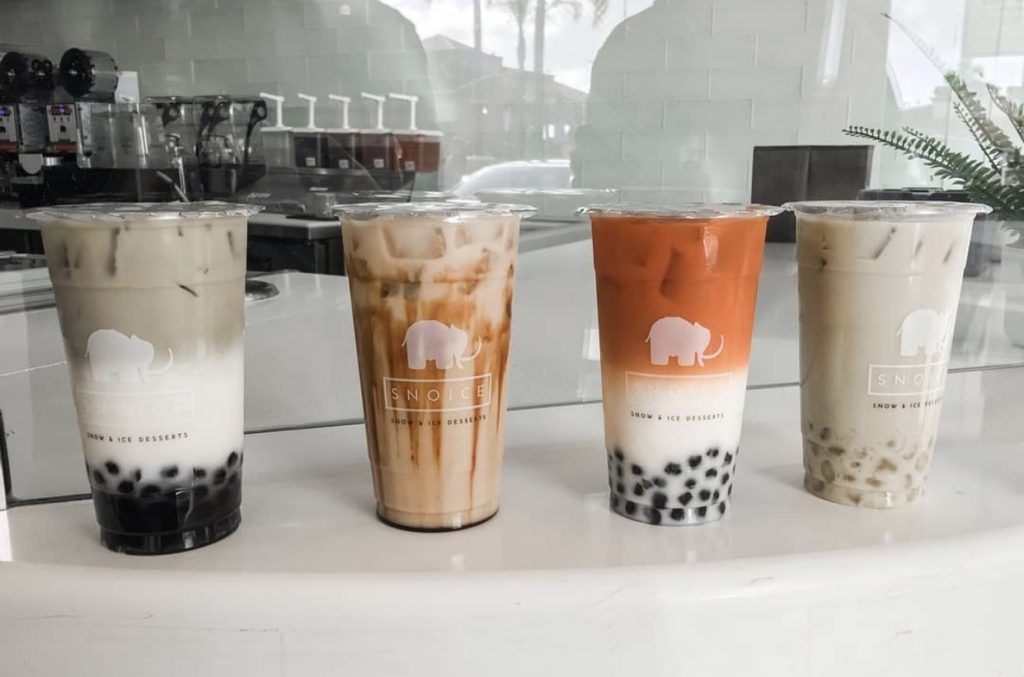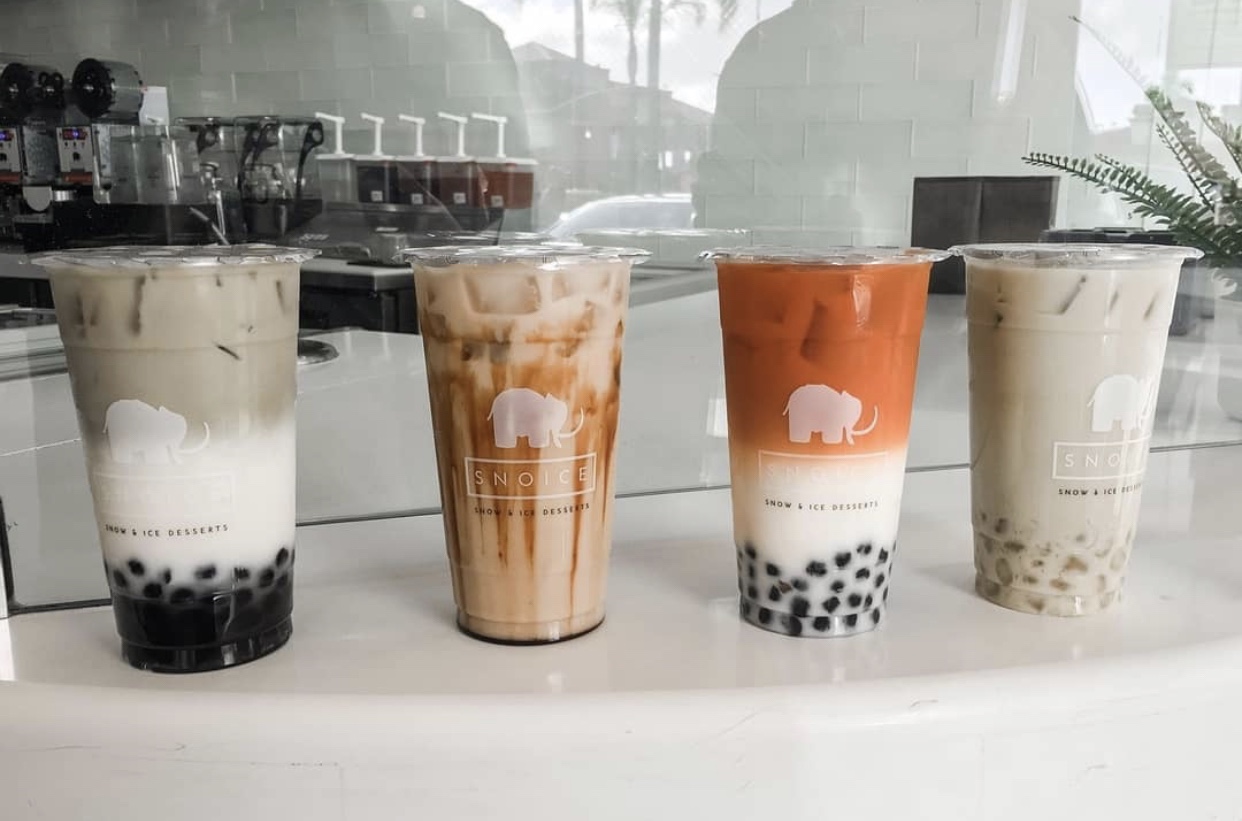 BOBA PASS LAUNCH: Snoice, a dessert shop founded in 2015 in Paradise Hills, celebrated the opening of its second location in Kearny Mesa with the launch of the "Boba Pass"—the first-ever unlimited boba monthly membership.
The program will allow subscribers to redeem unlimited boba drinks at the new Kearny Mesa location. With the exclusive card, members can enjoy a free drink once every three hours. The basic package starts at $29 per month and is limited to a select number of drink flavors, with the option of adding boba toppings for free. While the introductory package gives access to all the thai, saigon, and jasmine milk teas that boba lovers could ever want, Snoice plans to expand the offering to all locations and add more options in the near future.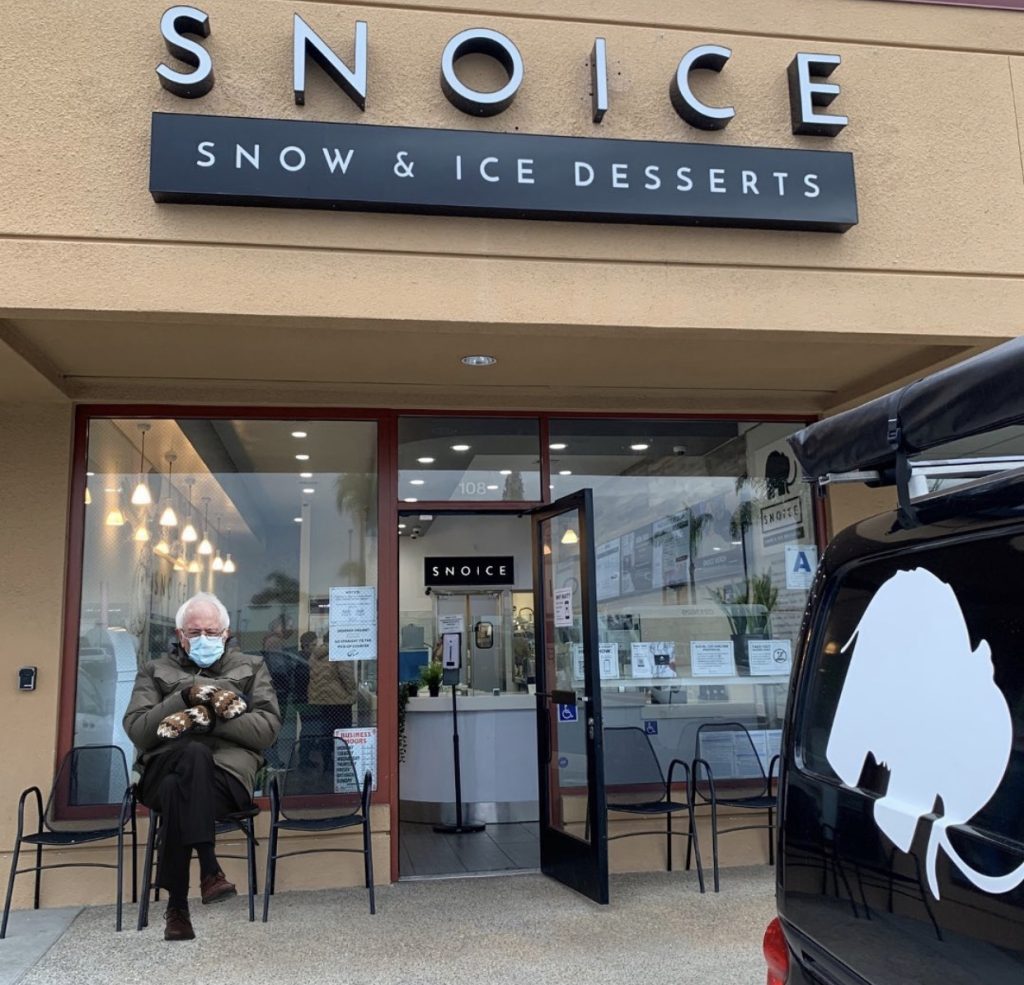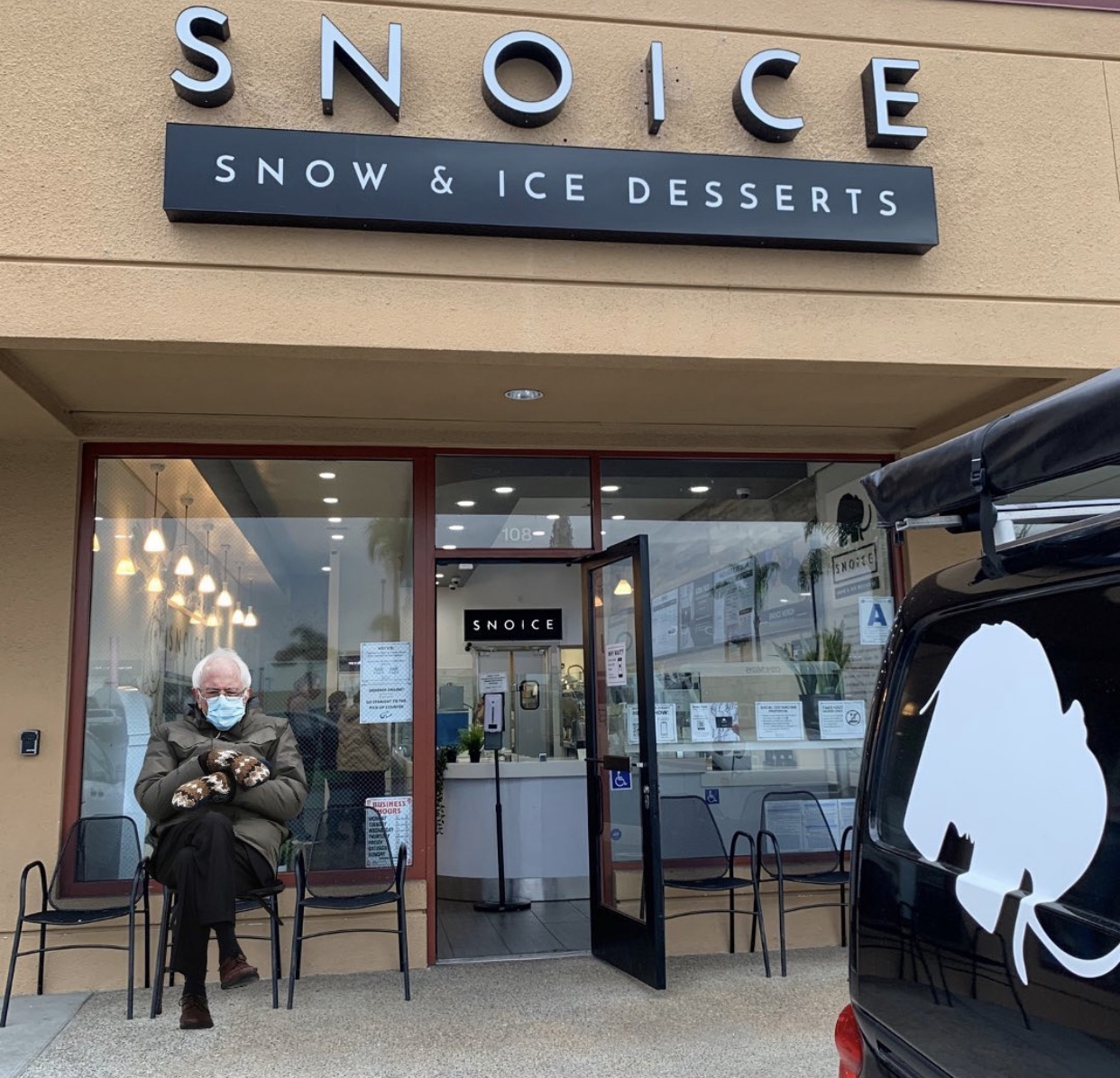 THE FIRST HALO-HALO IN CONVOY: Snoice is the first to offer custom halo-halo in San Diego and is now the first to bring it to the Convoy District. From our start as a pop-up, we were among the first to introduce Taiwanese-style shaved snow to Paradise Hills, followed by build-your-own halo halo, which is traditionally served pre-filled.
SNOICE Store Locations:
Kearny Mesa / Convoy
7420 Clairemont Mesa Blvd Ste 108
San Diego, CA 92111
Paradise Hills/Spring Valley 8423 Paradise Valley Road Ste B Spring Valley, CA 91977
Connect with Snoice to stay up-to-date with new flavors and upcoming events at snoicesd.com or by following @snoicesd on Facebook, Twitter or Instagram.
More info on SNOICE SD:
SNOICE has 2 locations in San Diego. It was voted best desserts in San Diego, They started the first boba subscription service where you can get unlimited boba teas for 29/month! Details here.
The space reflects their values as two young parents who left their careers in the bustling startup world to focus on raising a family. They grew up in San Diego, in Philippines immigrant households that ran small businesses in hopes of achieving the American Dream. They wanted to continue that legacy and build our own community where their family and friends can gather over a common love: dessert. To them, dessert is a rewarding way to connect generations—from the lolas who love a classic halo-halo, to the younger generation of boba lovers.