Concerts are back and 1MX Dubai is bringing some of the biggest international Filipino artists to perform in the country! MYX is teaming up with TFC, DJMC, ABS-CBN Global & One Music PH for the music fest 12/3 in Dubai.
This is it, the long wait is over! TICKETS ARE AVAILABLE NOW for 1MX2021 in Dubai! Get the BEST SEATS to enjoy watching the all-out performances from EZ Mil, Moira, BINI, GYO, Gigi De Lana & Bamboo. Click this link to buy your tickets HERE before they sell out!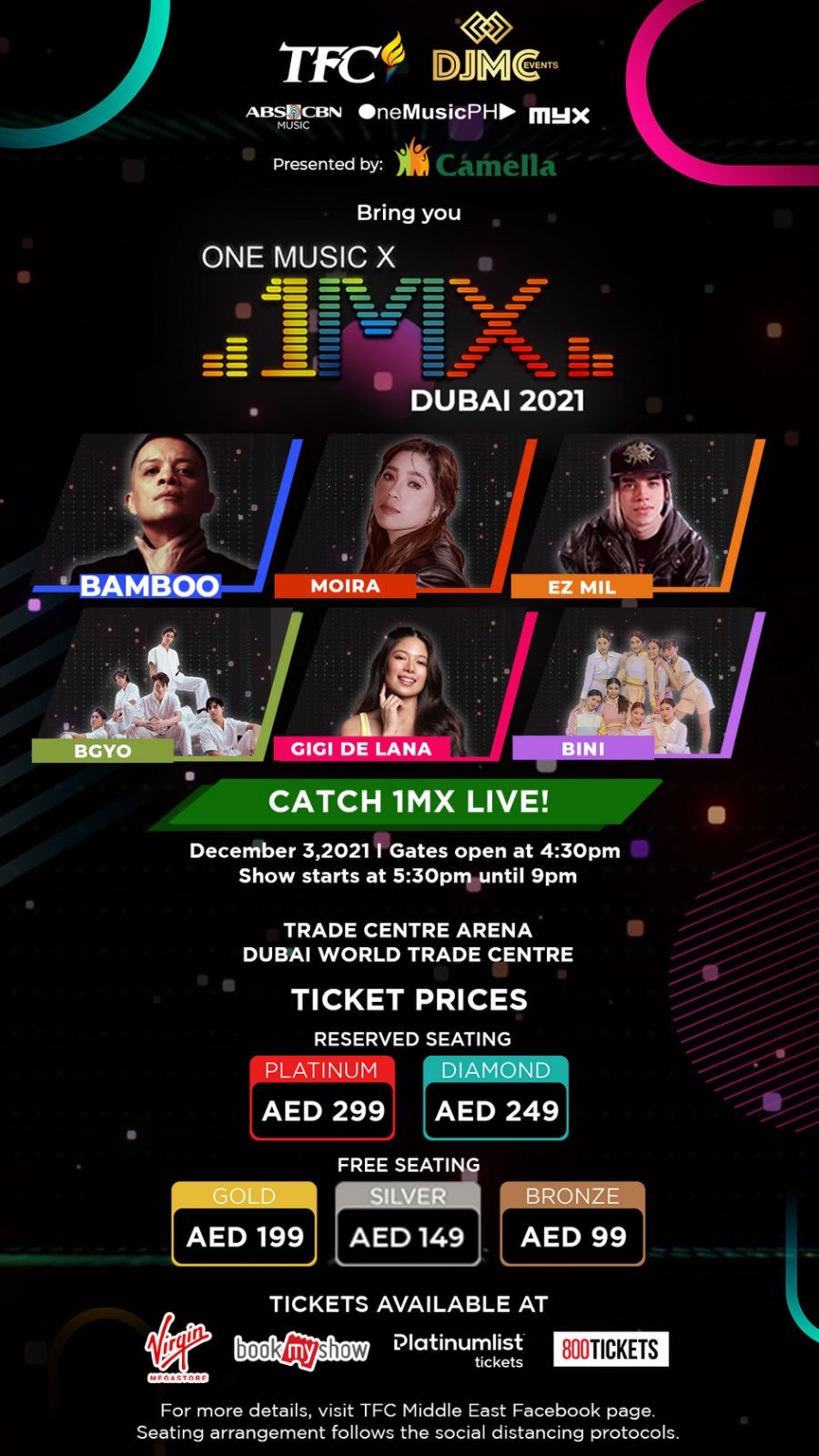 What is the inspiration for Bugoy Drilon's new single "Tied"? Watch the interview hosted by Kabayan Bluebird – "Daddy Blue" and Keri.Belle with the talented singer and find out how difficult it is to make a song during the pandemic.
Watch the full interview here. Listen/watch the new single ft. Moophs "Tied" below:
ABOUT TAG 91.1:
The First Award-winning Premium & Multi-platform Filipino Radio Station in the UAEFrequency: 91.1Online. Mobile: Download their Tag 91.1 app.