MYX News Hot List for the week of July 9, 2021:
MYX Entertainment: Edward and Nadine Make "Kwento" – Edward Barber is back with season 2 of "Kwentong Barber" live on MYX and kumu, and his first guest is none other than Nadine Lustre!
MYX Music: Olivia Rodrigo Takes Fans To Prom – The newest superstar, Olivia Rodrigo surprised some of her biggest fans by asking them to one of a kind "SOUR" prom. Check her concert film here.
MYX Community: Asian Hate Lessons on Sesame Street – Sesame Street is starting the conversation early helping Asian-American children talk about race in a new segment called, "Proud of Your Eyes".
MYX Foodie: Potato Corner USA Keeps Sprouting – The popular Potato Corner continues to make waves in the USA with more branches opening!
MYX Culture: Talking Culture Over Dinner – Jubilee released their "Recipe for Change" video, a collection of special conversation about the AAPI culture.
Visit www.myx.global/myxnews for more!
Thanks for tuning in to the first episode of Fresh Take, hosted by Edward Barber. The first episode guests included Jeremy G., Ana Ramsey and JMKO. Which Filipino artist would you like to see in a future episode? Fill out the form and let us know!
Tune in next week for an all new episode of Fresh Take via cable network on MYX or www.myx.global/livetv Saturdays at 7P PDT (Sundays at 10A PHT Manila). Thank you for watching!
The spotlight is on the new breed of Filipino music artists in the upcoming show "Fresh Take," hosted by Edward Barber, this June on MYX and TFC. Many would agree that music transcends languages, which is proven true by the music artists themselves by covering songs that click with them even it is written in a different language. These kinds of music and artists are what the upcoming ABS-CBN music show "Fresh Take" will be featuring this coming June on MYX and TFC. Starting 6/5 & weekly on Saturdays at 7P PDT & Dubai & Sundays 10A PHT in Manila, registered users can watch "Fresh Take" on the MYX network and HERE on the LIVE TV section of the website. Artists that were featured on the first trailer include Jayda, SAB & many more.
"Fresh Take" will be featuring the playlist-worthy singles of up-and-coming Filipino artists who will not only perform their latest singles but will also be sharing their passion for music and the stories behind their songs.
"ABS-CBN has always advocated supporting new talents that have something new to offer. We are excited with the launch of 'Fresh Take,' which will serve as a platform for the new breed of music artists in sharing their unique sound and talent to every music lover around the world," said ABS-CBN Global Chief Operating Officer Aldrin Cerrado, who is behind the concept of "Fresh Take."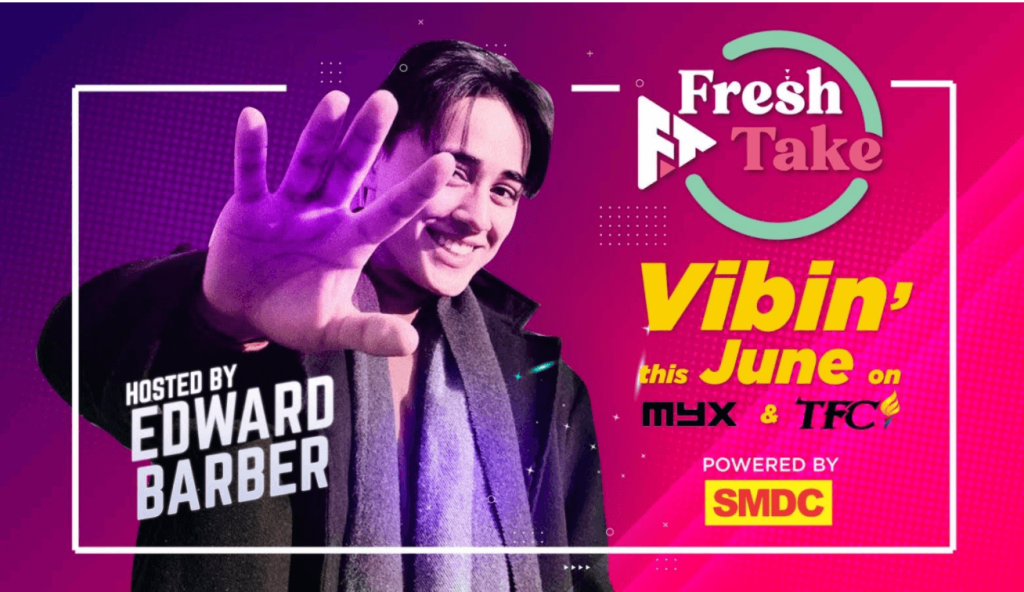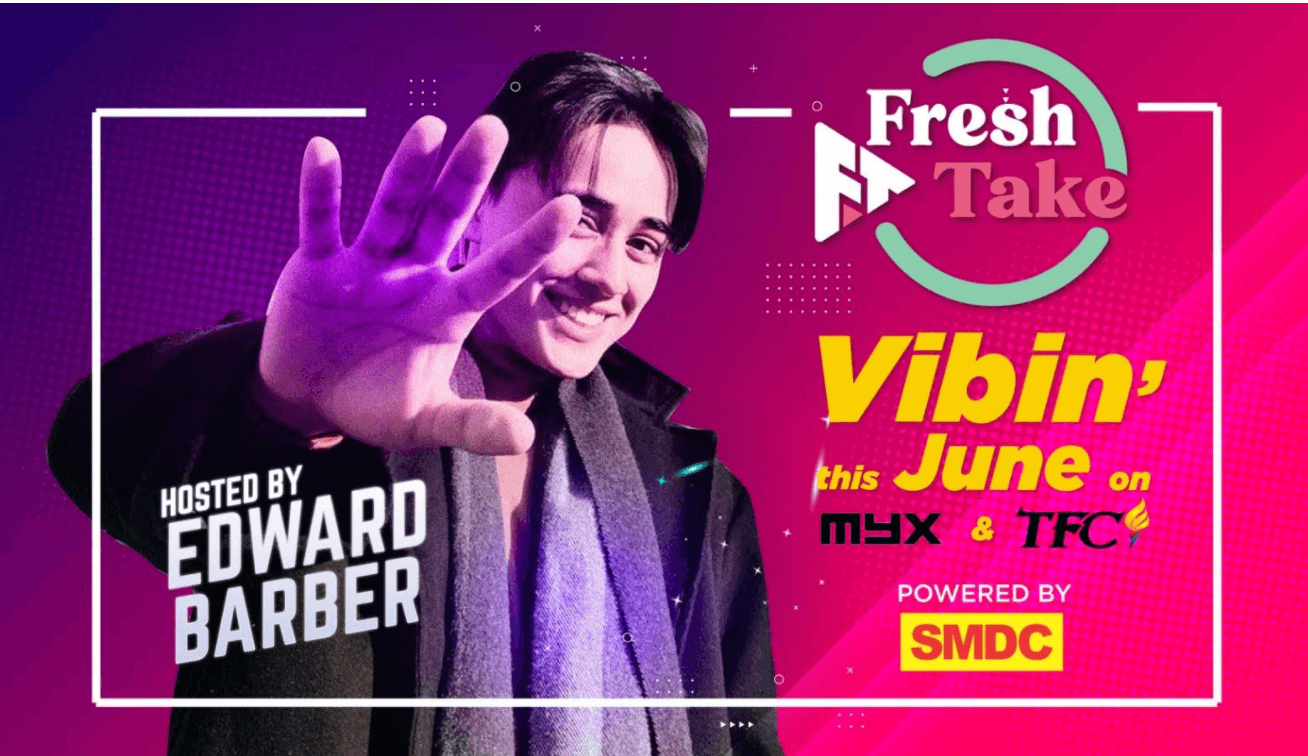 ABS-CBN Global Events and Experience Head Joseph Arnie Garcia adds, "Filipino music offers a different music palate, and through 'Fresh Take' we will be able to share this different music experience to every music lover around the world across ages and nationalities."
"Filipinos are among the best performers around the world. We are excited to introduce these new artists who we believe will surprise the world with their talent and music," said Roxy Liquigan, Head of the ABS-CBN Music ecosystem.
Adding to the refreshing vibe of the show is its host Edward Barber, who aside from acting is also musically inclined.
Discover new music to add to your playlist and a fresh lineup of artists to follow through the upcoming music show "Fresh Take," coming this June on MYX and TFC. The first season is supported by SM Development Corporation (SMDC) which is also an advocate of original Filipino music.
This week's MYX Hot List:
For more, visit www.myx.global/myxnews.