Yellow Rose is the first Filipino American film to be distributed theatrically by a major Hollywood Studio, @sonypictures. Join the cast @msleasalonga, Eva Noblezada @livevamaria, @realprincesspunzalan & producers @jerabraham & @cecilia__mejia, hosted by the @strongasianlead_ on Clubhouse 2/25 6P PST.
Watch the trailer below, the film is now out digitally everywhere on Amazon, Apple TV and all movie streaming platforms.
ABOUT YELLOW ROSE:
Yellow Rose is a 2019 American-Fillipino musical drama film co-written and directed by Diane Paragas. It is produced by Cecilia R. Mejia, Diane Paragas, Rey Cuerdo, Orian Williams, and Jeremiah Abraham. The film stars Eva Noblezada, Dale Watson, Princess Punzalan, and Lea Salonga. The plot follows Rose, an undocumented Filipina girl, who dreams of leaving her small town in Texas to pursue her country music dreams. Her plan is put on hold when her mother is taken by Immigration and Customs Enforcement and Rose is forced to flee to Austin, Texas.[3]
The film premiered at the Los Angeles Asian Pacific Film Festival on May 2, 2019 and received positive reviews. Stage 6 Films acquired the film and released it on October 9, 2020.
Full cast:
"Square Peg" from Yellow Rose (Original Motion Picture Soundtrack) is performed by Tony nominated singer/actress Eva Noblezada. Pre-order the soundtrack here.
ABOUT YELLOW ROSE:
Rose, an undocumented Filipina girl, dreams of one day leaving her small Texas town to pursue her country music dreams. Her world is shattered when her mom suddenly gets picked up by immigration and Customs Enforcement. Rose, facing this new reality, is forced to flee the scene, leaving behind the only life she knows, and embarking on a journey of self-discovery as she searches for a new home in the honky tonk world of Austin, Texas. Follow @yellowrosefilm for more info.
ABOUT EVA NOBLEZADA:
Eva portrayed the lead role of Kim in the 2014 and 2017 revivals of Miss Saigon, performances for which she won a 2015 WhatsOnStage Award. For her performance on Broadway, Noblezada was nominated for the 2017 Tony Award for Best Actress in a Musical. Following the limited run of Miss Saigon in London, Noblezada assumed the role of Éponine in the West End production of Les Misérables in April 2016. On May 2, 2016, Noblezada made her Carnegie Hall debut, performing "The Movie in My Mind" with Lea Salonga and the New York Pops. In November 2018, Noblezada opened in the lead role of Eurydice in the Royal National Theatre's production of the musical, Hadestown. She continued in the role of Eurydice when the production transferred to Broadway's Walter Kerr Theatre in April 2019. She received a Tony Award nomination for her role and won the Broadway.com Audience Choice Awards Favorite Leading Actress in a Musical category. Yellow Rose is Noblezada's feature film debut.
Click HERE to see the full Yellow Rose soundtrack.
Yellow Rose, is the first Filipino-led film to be acquired by a major Hollywood studio, @SonyPictures. The movie won the 2017 ABS-CBN seed Cinematografo grant to produce the film that represents the real experiences of Filipino-Americans & all immigrants seeking a better life in America, and the challenges they face. The multi-festival award winning film is in theaters and drive-in theaters only starting 10/9. Various entertainment writers from Variety, NY Times, LA Times and the Chicago Tribune have released their reviews in favor for the film and it's accompanying soundtrack that is now available on all streaming platforms.
Variety Magazine's Peter Debruge writes, "Director Diane Paragas' fictive feature debut joins 'Driveways' and 'Minari' in sensitively illuminating the Asian American immigrant experience.
Like Andrew Ahn's "Driveways" earlier this year, "Yellow Rose" is ultimately a film about kindness. The world can be cruel, but the film's characters tend not to be. Group those movies with Sundance prize winner "Minari," and audiences have three terrific indies about growing up Asian in America — although this is the only one that sets the experience to music. "I never fit in, never could win / Though I tried and tried, this feeling don't end / I feel out of place, sung out of tune / Like a velvet chair in a dusty saloon," Rose shares through the lyrics of "Square Peg," the beautiful country ballad that best sums up her feelings. It's a keeper, and so is the film"
Kristen Yoonsoo Kim of the NY Times states that "The writer-director Diane Paragas spins a story that is both politically timely and personal. (Like Rose, she is a Texas-raised Filipino-American.) "Yellow Rose" is often affecting as its gifted heroine dreams while drifting between parental figures, including her aunt (Lea Salonga)."
She adds, "Above all, the music has the greatest staying power — it is the film's saving grace, just like it is Rose's during her darkest days."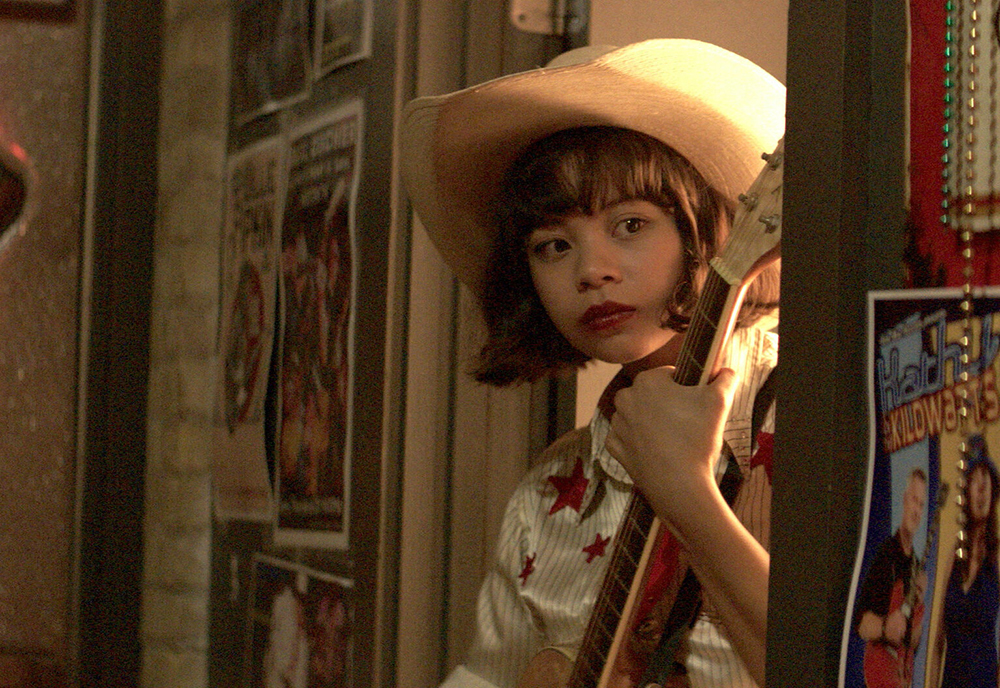 Chicago Tribune movie critic, Katie Walsh states that "Just who is country music for? Anyone for whom it strikes a chord. In last year's rousing "Wild Rose," star Jessie Buckley and director Tom Harper made the argument that a Scottish lass with a rap sheet is as outlaw country as they come. In Diane Paragas' debut feature, "Yellow Rose," the filmmaker asserts that the heartfelt tales of love and loss found in country music are best expressed by a young, undocumented Filipina in Texas, Rose (Eva Noblezada).
The 24-year-old Noblezada, nominated for a Tony Award at 21 for her performance as Kim in the revival of "Miss Saigon," makes her film debut as budding country star Rose. Ironically, Noblezada isn't even the only Kim from "Miss Saigon" in the film, as Tony winner Lea Salonga (also the singing voice of Disney's Jasmine and Mulan) has a supporting role as her aunt Gail (completing the "Miss Saigon" hat trick: Noblezada's aunt Annette Calud also played the role on Broadway). Suffice to say, with Noblezada's pipes, Rose can sing, and how. Her gift is simply innate, her love of music planted by her parents, the seed of her talent cultivated in Texas soil."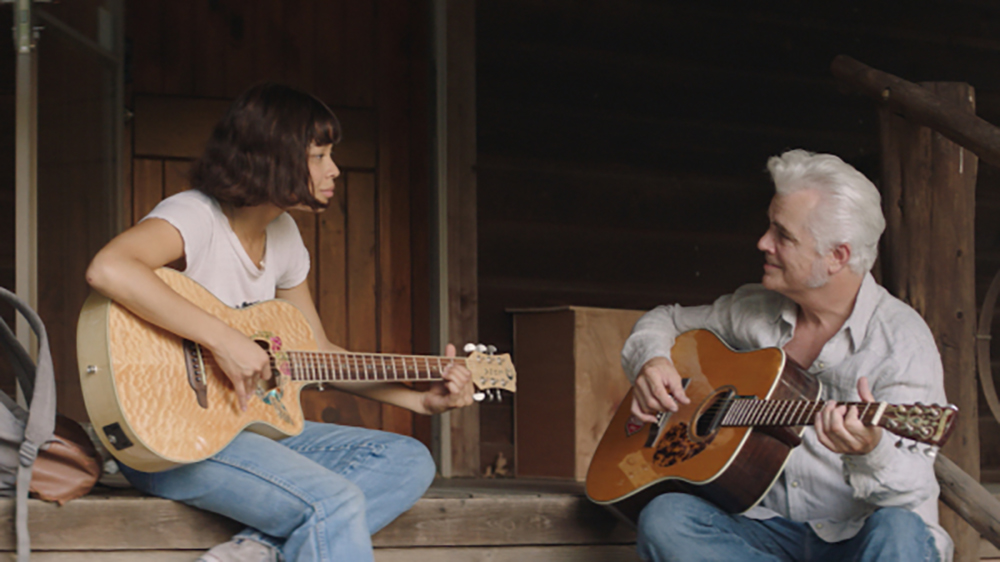 The LA Times says "The film — and Noblezada — hit a stride and find a sense of flow, making for an affecting portrayal of a young woman finding her footing against all odds, and claiming her home in a nation that makes it unduly challenging. "Yellow Rose" is infused with a deep love and appreciation for the music culture and history of Austin, a place where Rose just makes sense as a singer, songwriter and storyteller expressing her true experiences from the heart. That her story is one of struggling to fit in, of losing her mother to an overreaching and inhumane government not only ties her to the greatest country artists of the past, it makes her tale achingly, and appropriately, contemporary."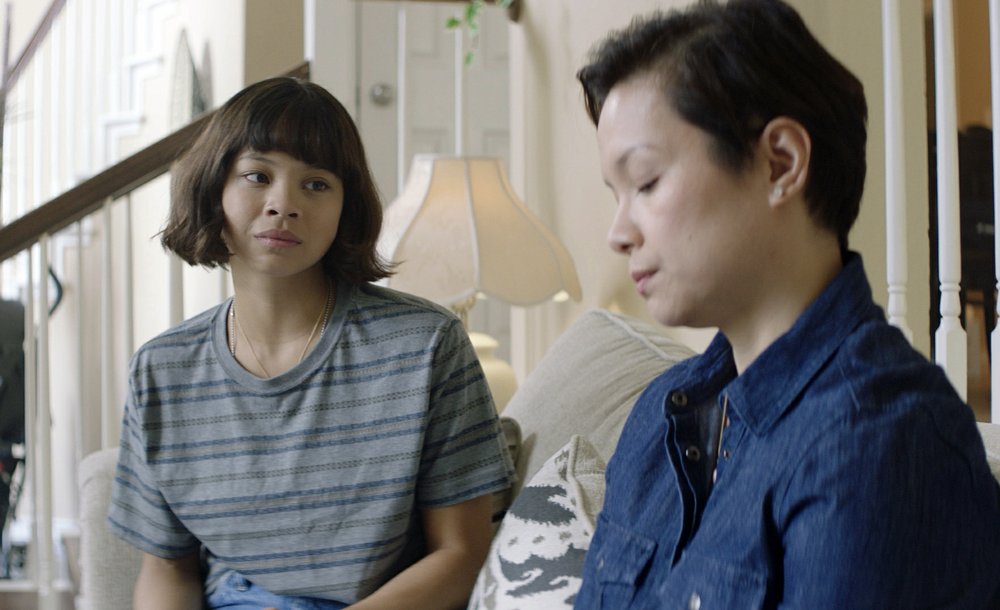 The film is only in theaters now and is supported by Gold House, the largest collective of pioneering Asians across the cultural industries. The nonprofit's mission is to build meaningful relationships that enable Asians to have more authentic, more successful, and healthier lives. By example, we provide solutions that can benefit all of society. They've supported films like "Crazy Rich Asians" with their #GOLDOPEN status that they have announced in support of Yellow Rose.
The group writes on Instagram, "As we enter Filipino American History Month there are few films more timely than Yellow Rose. Written and directed by Diane Paragas, Yellow Rose is the story of a Filipina teen from a small Texas town who fights to pursue her dreams as a country music performer while having to decide between staying with her family or leaving the only home she has known. Yellow Rose provides an important glimpse into the lives of the undocumented community and the realities many families face here in the United States.
Filipinos are the first known Asians in North America, the second largest Asian ethnicity in the United States, and continue to be integral parts of American society--from essential frontline workers to filmmakers. #GoldOpen Premiere Pass celebrates the community with a live watch party and Q&A; special offers from Filipino-led small businesses; educational resources including the Filipino American Historical Society; and spotlighting Filipino storytellers with Cinema Sala.
@goldhouseco, @capeusa, @liveamaria, @msleasalonga, @realoprincesspunzalan, and writer/director @paragasdiane for an exclusive live Q&A on Friday, October 9th at 7PM PT/10PM ET on the Gold House Facebook page.
Check fandango.com for theater and times of Yellow Rose screenings in your local area. People that are not visiting theaters currently due to COVID-19 have supported the film by purchasing tickets for friends & family or even if they do not plan to attend the show.