Eyedress has built a strong and loyal cult fanbase through the years thanks to his ear for inventive sonics and his even more impressive eye for innovative visuals. His successful independent music run has recently been recognized with a major label co-sign from RCA Records. The Filipino creative's latest release stays true to his formula of alternative sonics, partnered with trippy visuals.

Eyedress just dropped a mellow new song titled "Escape From The Killer" and the single comes in two different versions. The two editions, 1994 and 2008, draw inspiration from the sound of their accompanying eras. Watch the "Escape From The Killer (2008)" music video and listen to the  "Escape From The Killer (1994)" song below!

Photo Courtesy of Eyedress Instagram
One of the most popular music festivals, Coachella was back this past weekend after a 2 year hiatus. A huge lineup was set from Harry Styles, Billie Eillish, and The Weeknd headlining each night. However, Filipino musicians also take the stage like EYEDRESS and beabadoobee performing at the Sonora and Gobi stages. Besides the music, the fashion is one of the most talked about points during the 2-weekend festival and some of your favorite Filipino stars enjoyed the desert vibe while looking chic. Lets take look at some of the outfits worn in Weekend 1.
Vanessa and Stella Hudgens
Vanessa Hudgens is the queen of Coachella and her outfits do not disappoint. The wanderlust looks she bought to the festival throughout the years is a staple that isn't going anywhere. This year, the Hudgens sisters dress up in PowerPuff Girls colors in pink, blue, and green.
Nicole Scherzinger
Nicole Scherzinger brings the animal print pattern to the desert. The outfit screams boho-chic plus it's paired with oversized sunnies and accessories to complement, it's perfect.
Valkyrae
Valkyrae keeps it comfy and simple in a two-piece outfit with mesh pants. Whenever at Coachella, you definitely have to keep yourself cool so you can't forget the bucket hat!
Saweetie
Ate Icy brings the color with reds, blues, and gold in her outfit. We're loving the hair and the two-piece outfit designed with a textured pattern.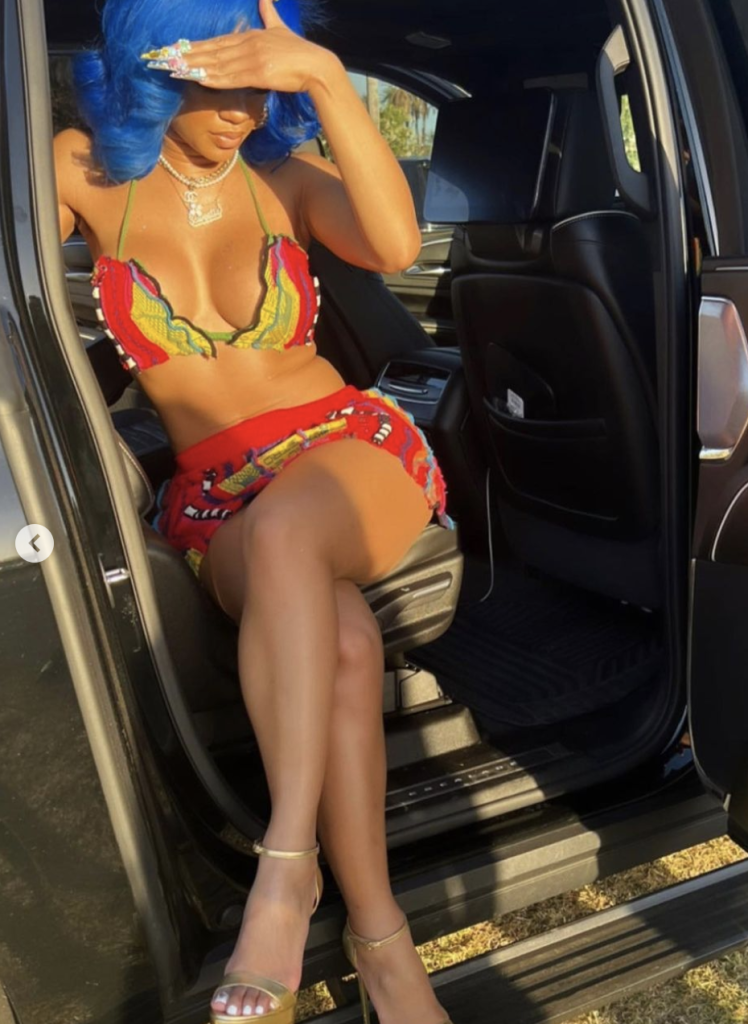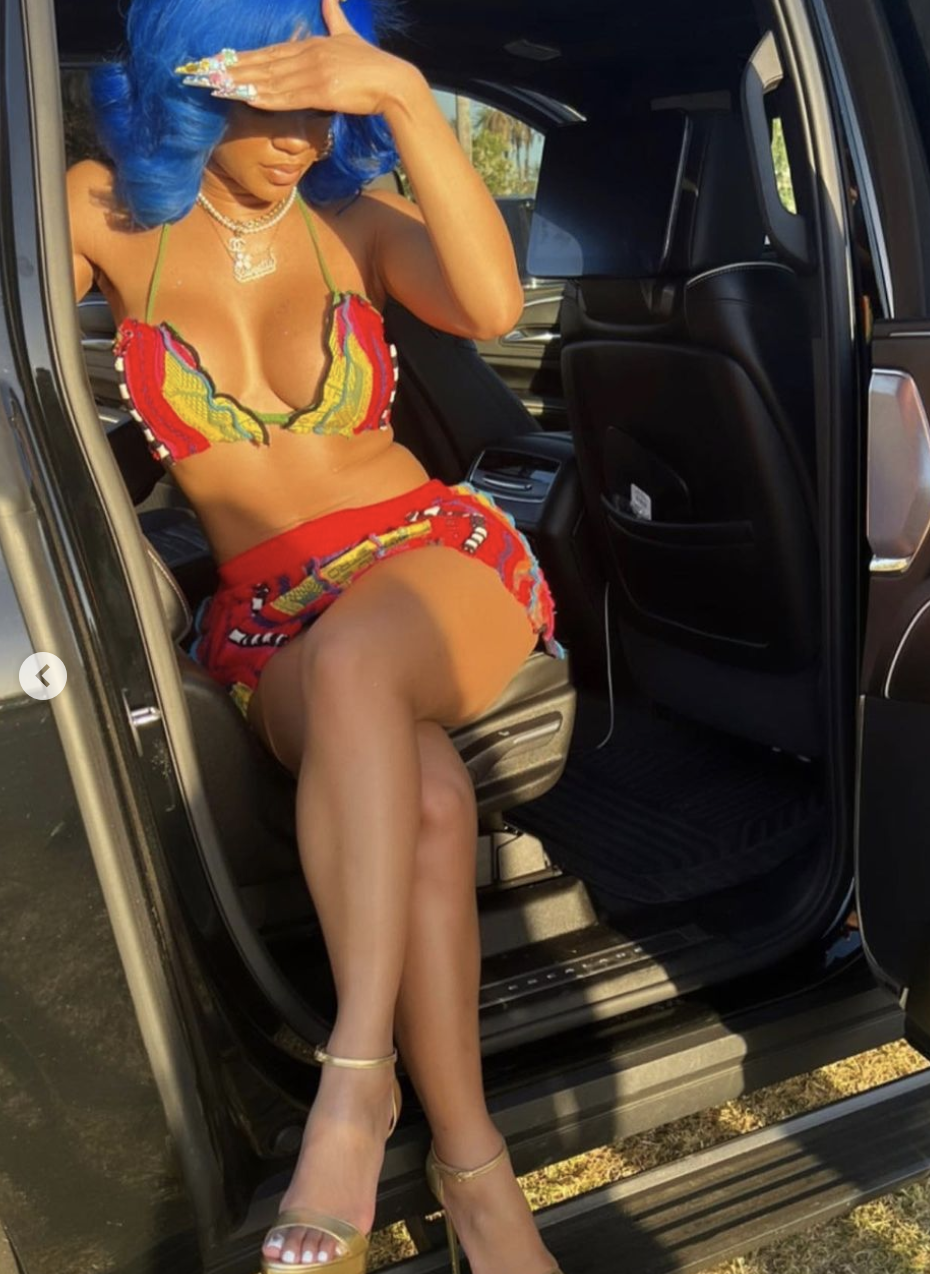 Erin Lim
The E! Entertainment host hangs out at the Revolve Fest and talks to many of the celebrities passing by including Kim K. Erin keeps it cool and flowy with a white ensemble and a cute space bun. This outfit is going to the archive for summer fits!
Raissa Gerona
The Chief Brand Officer for Revolve brings the groovy vibes to the festival. Hosting the Revolve pool party was the place to be with everyone from celebs to influencers popping by for drinks and IG-worthy backdrops.
EYEDRESS
A Sunday performer, EYEDRESS was in the middle of the action, hanging out in the pit with Jaden Smith. The Filipino artist stuck with the basics in an all-black outfit with brown chest strap.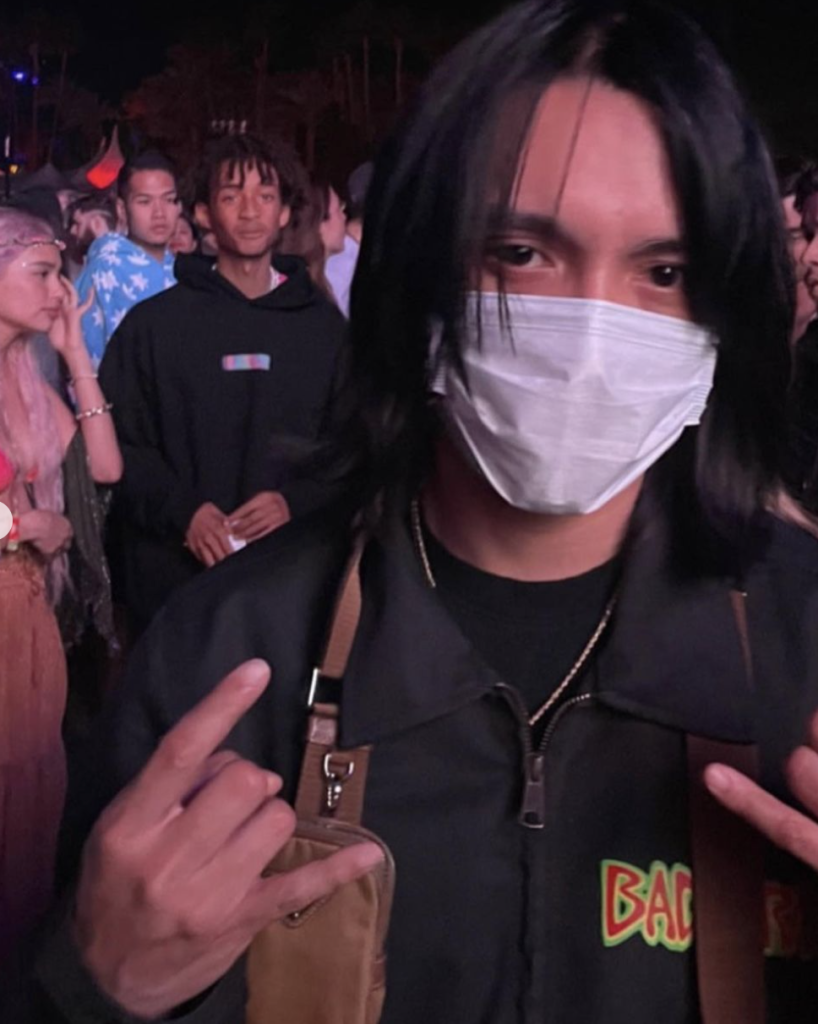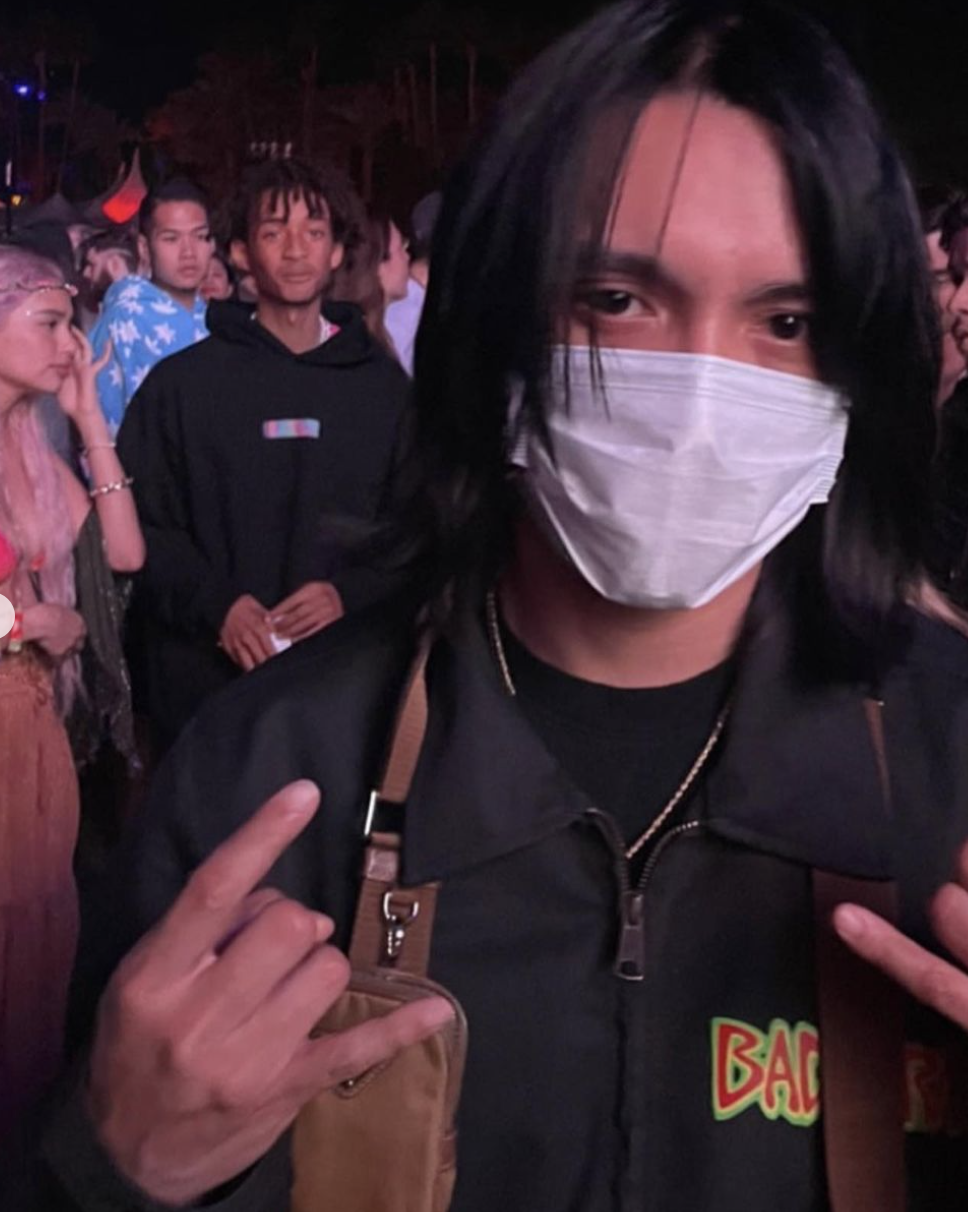 Jen DeLeon
Twitch host, Jen DeLeon went with a retro look in a halter and skirt combo. Her fit plus the backdrop behind one of the iconic Coachella structure, it didn't miss. She's there to cover all sorts of Coachella content from the sets, looking for the best outfits, best food, and more.
Miss Kay aka Keiffer
Miss Kay slays Coachella in a leather outfit. She blazes through the desert heat with a smile and a dope oversized leather blazer. We need to know where it's from!
Bretman Rock
Bretman rocks all 3 days in different looks, but our favorite is the princess-inspired look rocking all the shimmers and glitters possible.
Bella Poarch
Bella keeps it fun and flirty in another retro pattern that's sure to stick out. Her signature long braids adds to the look and can we talk about her leg warmers!
Jay-R and Mica
The couple take to the dessert in a desert appropriate rock and cowgirl themed outfit. Mica rocks a cowboy hat and mixes it with a boho-fringe top with boots for the dusty conditions. Jay-R keeps it rock-n-roll with KISS muscle tee ready to fend away the bright weather.
beabadoobee
The Fil-British Coachella performer chose a young and fun mini dress outfit before taking the stage. She kept it chic and simple showing off her body artwork.
Can't wait to see what kind of outfits will be at Weekend 2 of Coachella!
Cover Photo Credit: Valkyrae Instagram
Remember the old school games that used to be played online before high-definition came along? Filipino artist, Idris Vicuña-aka EYEDRESS is bringing it back in his latest music video for the track, "Smoke & Mirrors." Watch him and the crew featuring NA-KEL SMITH, BOOFPAXKMOOKY, CASHCACHE cruise around the city and kick it together. Roll with them as the vibe of the music video isn't just for aesthetics. It also introduces the EYEDRESS game that's available both for PC and Mac consoles.
According to the singer, the inspiration for the track comes from raps on SoundCloud. He says, "I've been inspired by the jazz chords and synthesizers they would use on their plug beats to the point where I felt some sort of connection, because the sound was pretty similar to what I was trying to do making indie rock songs."
EYEDRESS is gearing up to perform at this year's Coachella Festival alongside Fil-British singer beabadoobee and other 88Rising artists. Catch them both weekends on the Sunday lineup with EYEDRESS performing on the Sonora stage and beabadoobee taking on the Gobi stage.
Cover Photo Credit: EYEDRESS Instagram

This week's MYX News Hot List, new episodes weekly at www.myx.global/myxnews.
1. MYX MUSIC: Morissette & Belle To Hit Virtual Stages - Asia's Phoenix Morissette Amon is celebrating a decade in the industry with her very own virtual concert "Phoenix".
Belle Mariano is bringing along some special guests at her first concert, "Daylight".
Visit ktx.ph to learn more!
2. MYX MUSIC: Beabadoobee, Eyedress Head To Coachella - Coachella is back after two years and a few Filipino artists will be taking the stage including Fil-brit Beabadoobee and Manila-based singer Eyedress.
3. MYX ENTERTAINMENT: "Josep" Gets The Green Light - Comedian JoKoy takes the lead role in ABC's "Josep" as a recently divorced Phil-Am nurse who's navigating his personal and family life with a very Filipino mother who loves to help.
4. MYX MUSIC: New Music: 1st.One, AJ Rafael - After a 3-month hiatus, P-pop group 1st.One is back with their latest single "Shoutout".
AJ Rafael releases his new reimagined Lo-fi EP "Red Roses & Chill".
5. MYX ENTERTAINMENT: Bascos Get Fabulous Movie Release - Basco family's film "The Fabulous Filipino Brothers" will be released across streaming platforms on February 8th.
Time for take 2! Coachella has been postponed cancelled the last couple years because of the pandemic, but third time's the charm. The music and arts festival is set for 2 weekends in April starting April 15 until April 24. So it's time to celebrate in the desert once again because the lineup is good
With a line up that accommodates all music genres, there's something for everyone. The headliners include Harry Styles, Billie Eilish, and Ye aka Kanye West. While my inner directioner is screaming, there's so many artists to look forward to like Filipino-Brit beabadoobee, Manila based singer Eyedress, and 88Rising artists.
beabadoobee who took TikTok/radio by storm with the remix "death bed (coffee for your head)" with Powfu for her track "Coffee." She's been blazing in the indie-pop scene blazing her own path with the dreamy vocals and recently going on a US Tour. We can't wait to catch her on stage.
You may not be familiar with Eyedress, but Idris Vicuña is making a mark in the Philippines with his shoegaze and bedroom pop sound. Born and raised in the Philippines, Eyedress moved to the U.S. where he was introduced to punk music, which influenced his current vibe. He's come a long way from making beats on his laptop to now performing at the biggest festival.
To top it off, catch 88Rising artists throughout the festival. Part of the lineup are Rich Brian, Niki, Joji, and Japanese Breakfast so it's going to be a good time! It's about time we get to see Asian artists take the stage and share their music at the most popular festival. They'll be taking the stage at the Head in the Clouds Forever along with beabadoobee and Eyedress.
Make sure to grab your tickets as presale for Weekend 2 starts Friday, 1/14 at 10am PT, but you'll have to register first at Coachella.com.
Cover Photo Credit: beabadoobee Twitter / Eyedress Twitter