Gold House just hosted its inaugural "Gold Gala," the largest gathering of top Asian and Pacific Islander leaders in the community. The Gala celebrated the 2022 A100 List, the absolute honor that recognizes the 100 APIs that have most significantly impacted American culture and society in the last year, and special awards honoring some A100 legends in the community.
Over a handful of Filipinos made it onto the prestigious A100 list this year, and even more, were present at the Gala. Celebrity Photographer and community advocate Sthanlee B. Mirador was there on the Gold Carpet, capturing guests as they made their way into the event. Check out some Filipino talents and leaders who helped celebrate Gold House's special night below.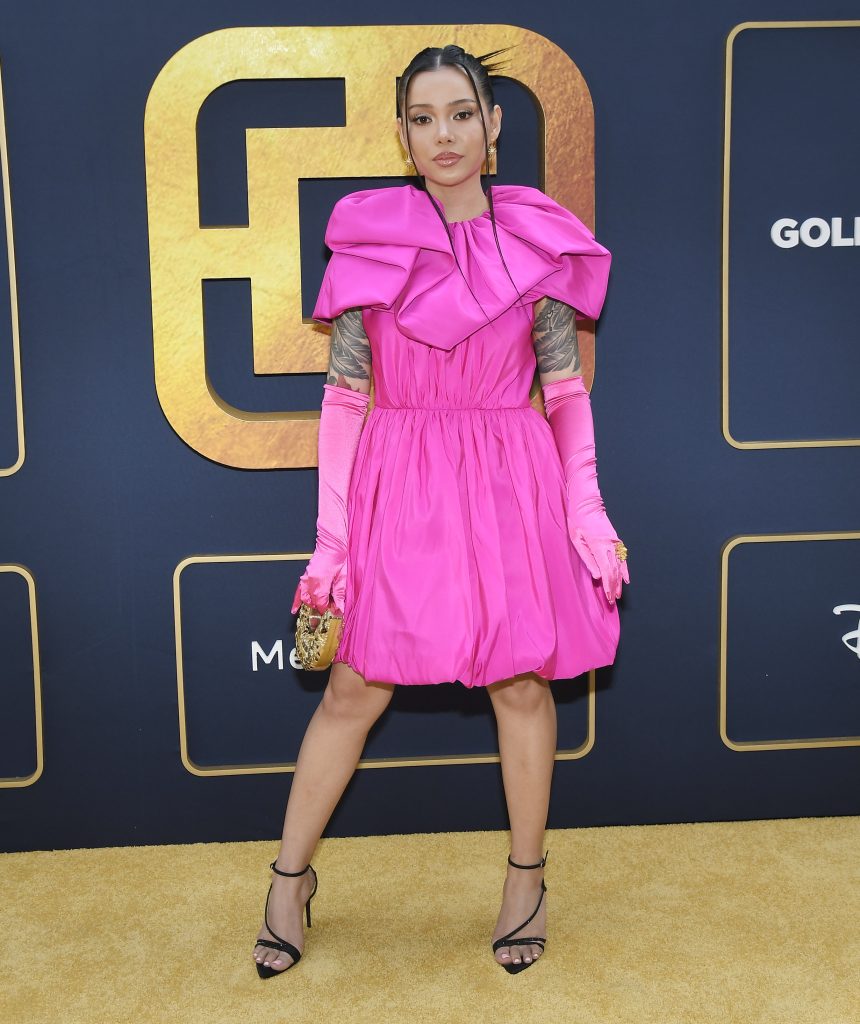 Over 500+ API celebrities, cultural leaders, and business executives attended this special night. The night's theme was "The New Gold Age," representing "unparalleled API brilliance and defiance amidst continued violence and racism against the community." In addition, the evening consisted of honoring the A100 list, Mindy Kaling accepting the A100 Legend award, and fellow A100 Legend Michelle Yeoh accepting the first-ever "SeeHer" award at the Gold Gala for defying gender stereotypes throughout her career.
During the gala, Gold House also unveiled some new initiatives which will help the organization continue to unite, promote, and invest in API creatives and companies. See some of their new initiatives below.
Unity March: in partnership with Asian Americans Advancing Justice, APIAVote, and a dozen other major nationwide organizations, Gold House announced a historic slate of policies and a convening event in Washington, D.C. on June 25, 2022.
Gold Storybook: Gold House launched the definitive guide and resource hub on authentic API portrayals in media, based on years of cultural consultation expertise with every major studio, streamer, and network. The guide was created with support from key partners like The Walt Disney Company and features additional resources through work with SeeHer, P&G, and more.
#WriteHerRight AAPI: SeeHer and Gold House also announced a major partnership to develop a guide focused on the importance of increasing accurate portrayals of AAPI women and girls in advertising and entertainment.. A number of studios and networks, including AMC Networks and Paramount, are committed to participating in the guide, which will launch later this year.
Gold House Venture Network: on the heels of launching its $30M fund, Gold House Ventures, Gold House announced a new vehicle for executives, cultural leaders, and founders to invest in sought-after venture deals and procure prominent Board Director and Advisor positions.
Gold Rush Accelerator Food & Beverage and Women Tracks: as part of their community-leading accelerator, Gold Rush (whose alumni have raised $400 million+ in follow-on capital), presented two new tracks that provide funding, promotion, and distribution to culinary and women founders in partnership with Panda Express and Julia Gouw, respectively.
Photos and Cover Photo Courtesy of Sthanlee B. Mirador
As award season begins to slow down, one of the biggest events for Television just took place over the past few weeks. This year, the 2021 Emmys brought back the in-person awards ceremony like so many other awards shows, this time with new rules and restrictions to help the show push through in this pandemic setting.
Several ceremonies for the Daytime, Creative Arts, and Primetime Emmys have taken place throughout the past few weeks, and some Filipino American creatives have brought home some hardware. During the Creative Arts Emmys Lead Visual FX Artist Charles Collyer and team took home the award for "Special Visual Effects in a Single Episode" for Star Trek: Discover Su'kal.
In the Primetime Emmys, Oscar-winning songwriters Robert Lopez and Kristen Anderson-Lopez took home their first Primetime Emmy for "Outstanding Original Music and Lyrics" for Agatha All Along from WandaVision. In addition, writer Mark Kramer and team took home the trophy for "Oustanding Writing from a Variety Series" for Last Week Tonight with John Oliver. And Michelle Tesoro, ACE, took home the statue for "Outstanding Single-Camera Picture Editing For A Limited Or Anthology Series Or Movie" for The Queen's Gambit, Exchanges.
As for the Venice Film Festival, Filipino Actor John Arcilla was named "Best Actor" for On The Job: The Missing 8. This marks the first time a Filipino has taken home the prestigious VOLPI Cup. Arcilla took to Instagram to share his thanks and excitement on his big win.
Cover Photo Courtesy of The Television Academy
Fil-Am comedian Jo Koy recently released his book Mixed Plate. The book offers and All-American combo story. "A funny, sad, at times pathetic but also kick-ass tale of how a half-Filipino, half-white kid whose mom thought (and still thinks) his career goal was to a become clown became a success."
He shares his success story but doesn't shy away from the hardships along the way. Readers will see how Jo Koy made his and his mom's American Dream come true. It will be interesting to know the story behind his family's story and how he came to embrace the craziness. We'll see Jo Koy get serious about his funny. Like a mixed plate, we'll get a little of this and a little of that to Jo Koy's life.
In a recent interview with Jobeth Devera on NBC LX, he goes more in depth about how some stories were hard to tell. The taboo things we don't talk about in the Filipino culture, Jo Koy realizes it shouldn't be ignored. We hear about his mom and his son, but we learn about his brother. He mentions how hard it was to talk about his brother and his struggles during the audio portion. Also, he talks about experiences he saw his mom go through in everyday life as an immigrant in American and dealing with microagressions. The book goes beyond the superficial side we see and dives into what it took to become Jo Koy.
Cover Photo Credit: Jo Koy Facebook
"Finding Ohana" reached #1 on the Netflix global charts as mentioned by stars Alex Aiono, Lindsey Watson and Kea Peahu on Instagram today. Below you'll find interviews with the cast on Balitang America and MYX these past few weeks to learn more about the film and the importance of Hawaiian & Pacific Island representation, with the cast with Hawaiian, Filipino, Maori & Samoan descent.
Alex Aiono on MYX Talks New Netflix Film Finding 'Ohana, Catfish Adobo, Cebu, Cultural Similarities & More:
Kea Peahu leaps from hip hop to starring role in "Finding 'Ohana." Netflix's current top film stars a young Hawaiian Filipino talent who started in showbiz as a dancer. Yong Chavez tells us more about "Finding 'Ohana" star Kea Peahu in this Balitang America story.
"Finding 'Ohana" star Lindsay Watson talks about her Filipino Hawaiian family on Balitang America. A family adventure film set in Hawaii featuring a cast of Hawaiians and directed by an Asian American filmmaker is the treasure audiences will find in "Finding 'Ohana". Its Filipino Hawaiian leading lady Lindsay Watson talks about the movie in which she also co-stars with Alex Aiono. Yong Chavez has this story.
"Finding 'Ohana" official trailer. A summer in rural O'ahu takes an exciting turn for two Brooklyn-raised siblings when a journal pointing to long-lost treasure sets them on an epic adventure with new friends, and leads them to reconnect with their Hawaiian heritage.
Watch the film and let us know thoughts on Twitter by using #findingohanaMYX.
McDonald's supports our communities when they need us - through food donations, community programs, and even disaster response. McDonald's has even shown up to serve free meals to first responders while they work tirelessly to provide aid.
myx & TFC in partnership with McDonald's are giving out arch gift cards for McDonald's meals for Filipino frontliners this December. Visit myx.global/frontliners for updates to see where the cards were delivered.


DannieBoi joined an exclusive press conference for Sam Smith and their new album, "Love Goes," where Dannie asked if they would ever let Filipino "Blind Balladeer," Carlmalone Montecido join them on stage if they ever returned to perform in the Philippines like in 2018. Montecido went viral singing Sam's song, "Too Good at Goodbyes" at a mall in the Philippines to over 8M viewers.
Sam Smith shared & tweeted the video with over 13M+ plays, saying "Who is this kid? You are out of this universe?!?"
Sam's response to having Carlmalone join them on stage via @myxglobal the #1 Philippines app, kumu, was, "100 million percent yes! He's incredible, a better singer than I am." Then we turned the tables by asking what their go-to karaoke song is, and Sam gave a surprising answer, "People are going to hate me for this, but I don't love karaoke. But if I was to sing karaoke, it would be a great one (song) by Tina Turner."
Sam shares that the last 2 years have been about growth both musically and personally. "It's been intense, I've been growing up. Hangovers have gotten worse…I learned more about relationship and love." The most important thing they've learned is trying to figure out how not to be insecure and being free, which shows in the music. We can expect to see Sam's wide scope of musical taste as each track tells a separate story and feeling. "It's not necessarily an album you listen to from start to finish…there's so much for each song,"
The album marks their first ever relationship and the first time they're understanding what love is. Sam goes on to tell us why the album is called, "Love Goes" which is actually taken from the lyric, 'that's how love goes." Sam didn't give away too many details, but the track was written in collaboration with Labrinth and described the whole experience as a spiritual one. Sam is excited for people to hear it as it was one of the best writing experiences they had.
Sam Smith gives off energy that is contagious and we are glad they are back with new music. We'll be sure to have our notifications turned on for October 30 and we can't wait to hear all the songs on "Love Goes."
myxCLUSIVES airs Thursday nights at 8P PDT.