MYX is excited to globally premiere Bay Area pinay Kiyomi's latest single, "Trials and Tribulations." Listen to the track during DJ Marlino's set during the Twitch crawl Tuesday 12/15 on our Twitch, alongside Nico Blitz on Wednesday 12/16. The song has been added to heavry rotation to our MYXRADIO station on Dash Radio. See the schedule below: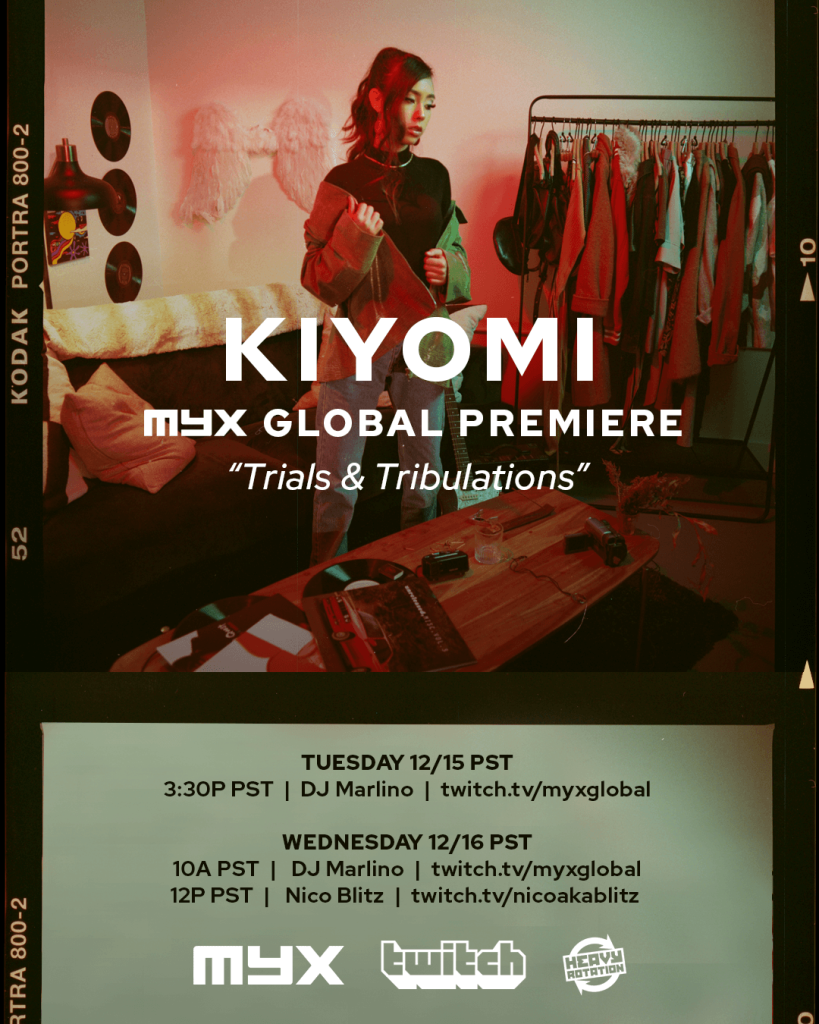 "Trials and Tribulations was the first song I wrote during quarantine, at a time where I felt like nothing really made sense in the world and I felt out of control of the circumstances. I was really starting to question a lot of things regarding myself and the purpose of this life.
This song is really about coming into terms with all parts of life, the good and bad, and being content with the life you've lived by the time it's over. Life isn't supposed to be perfect. It's more of a experience you have to go thru to learn from," said Kiyomi.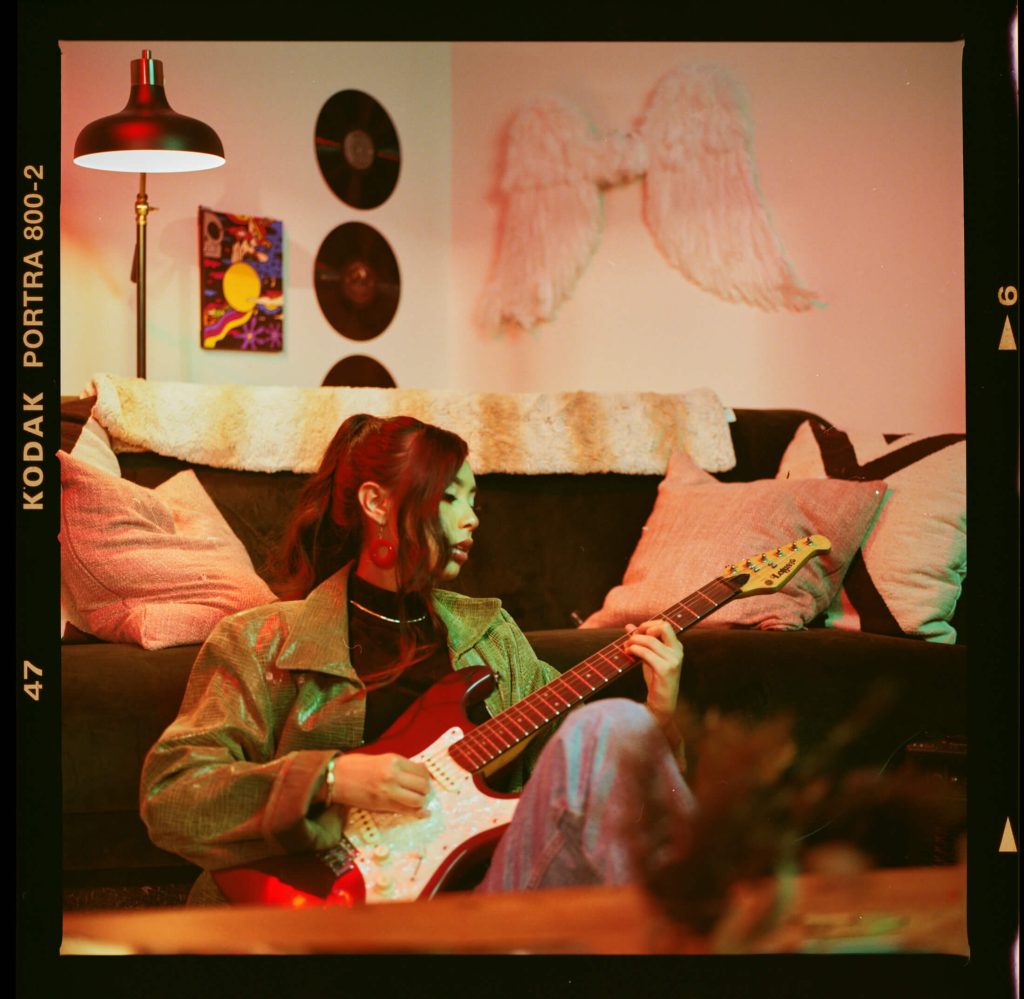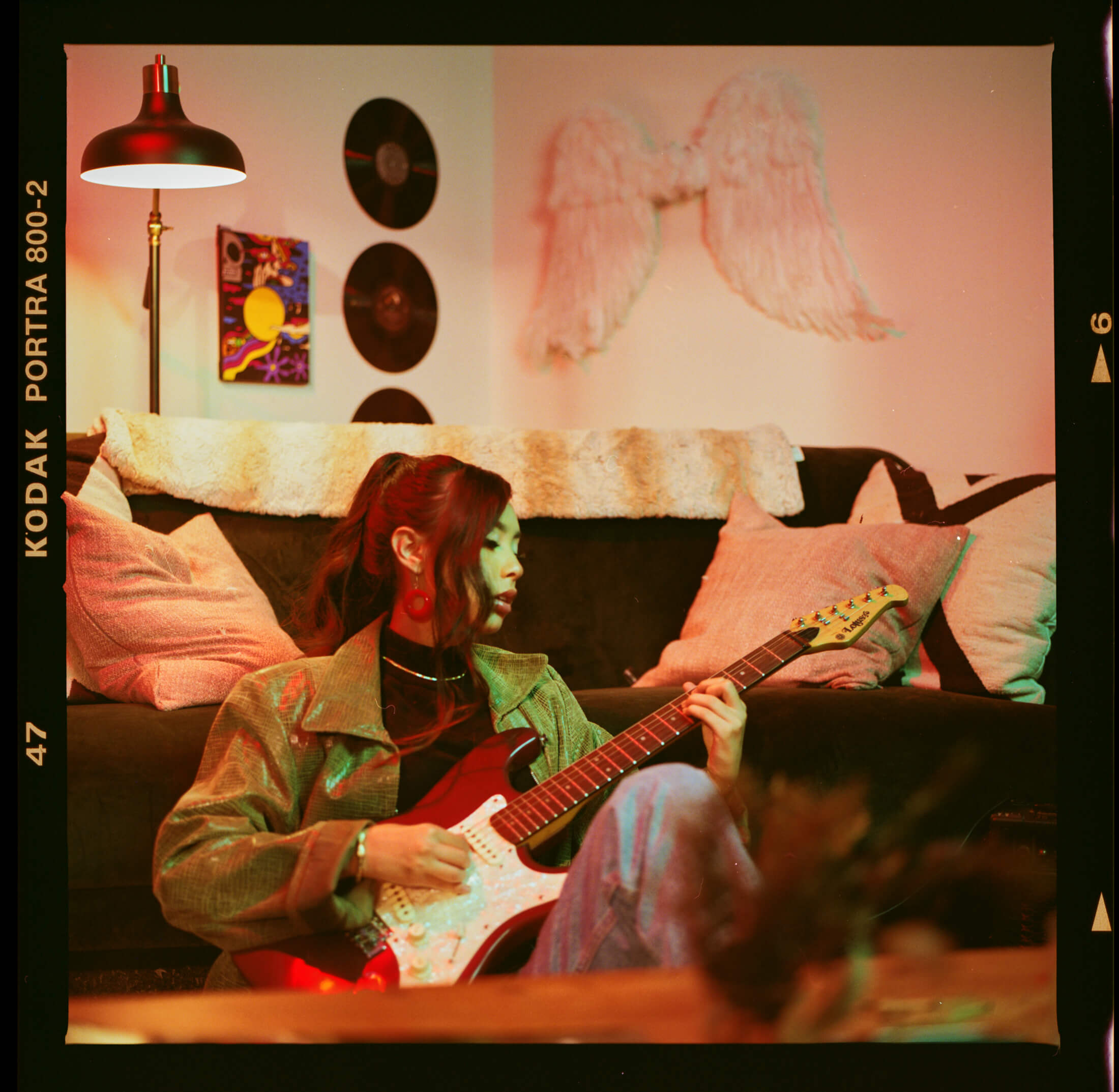 ABOUT KIYOMI:
When it comes to the music scene, Bay Area born and raised singer/songwriter KIYOMI is what people call a breath of fresh air. She developed a strong love for music in her youth, singing and dancing was part of her daily routine. At 17 years old, she uploaded her first piece of music which was a cover to SZA's, The Weekend. It received countless words of gratitude and from that moment on, it motivated her to continue pursuing music not only as a hobby, but a career. Fast forward a few months later, and her first project Solara Sunsets was distributed. The 5 song EP landed her numerous shows alongside other local up and coming musicians in the San Francisco Bay Area. At only 18 years old, she managed to rack up nearly 1 million plays across all digital streaming platforms, which has caught the attention of local music label/distribution company EMPIRE, CREATE and others to name a few.
Over time, KIYOMI realized that her passion for music was not merely because of her love for it but it was a pure form of self expression. At the moment, her favorite artists and inspiration for her melodic sounds are: DaniLeigh, Summer Walker, Jhene Aiko, HER, Brent Faiyaz, Rexxxliferaj, Kehlani, and everything else in between.
Stay in touch with her rise by following KIYOMI on Instagram. Watch her full interview on The Lunch Table with Nico Blitz below: