Sending a sign of appreciation to the hardworking health care team in La Mirada, CA including Patrick Sanchez, Maurice Pham, John Maryland and Bobbie Ledesma.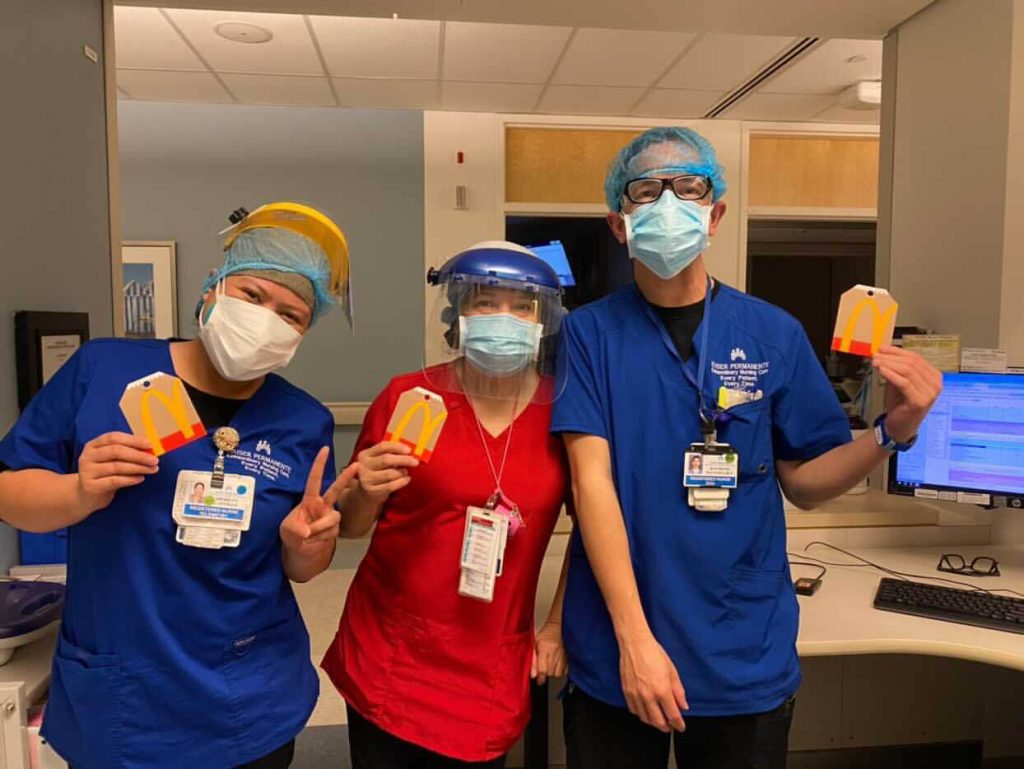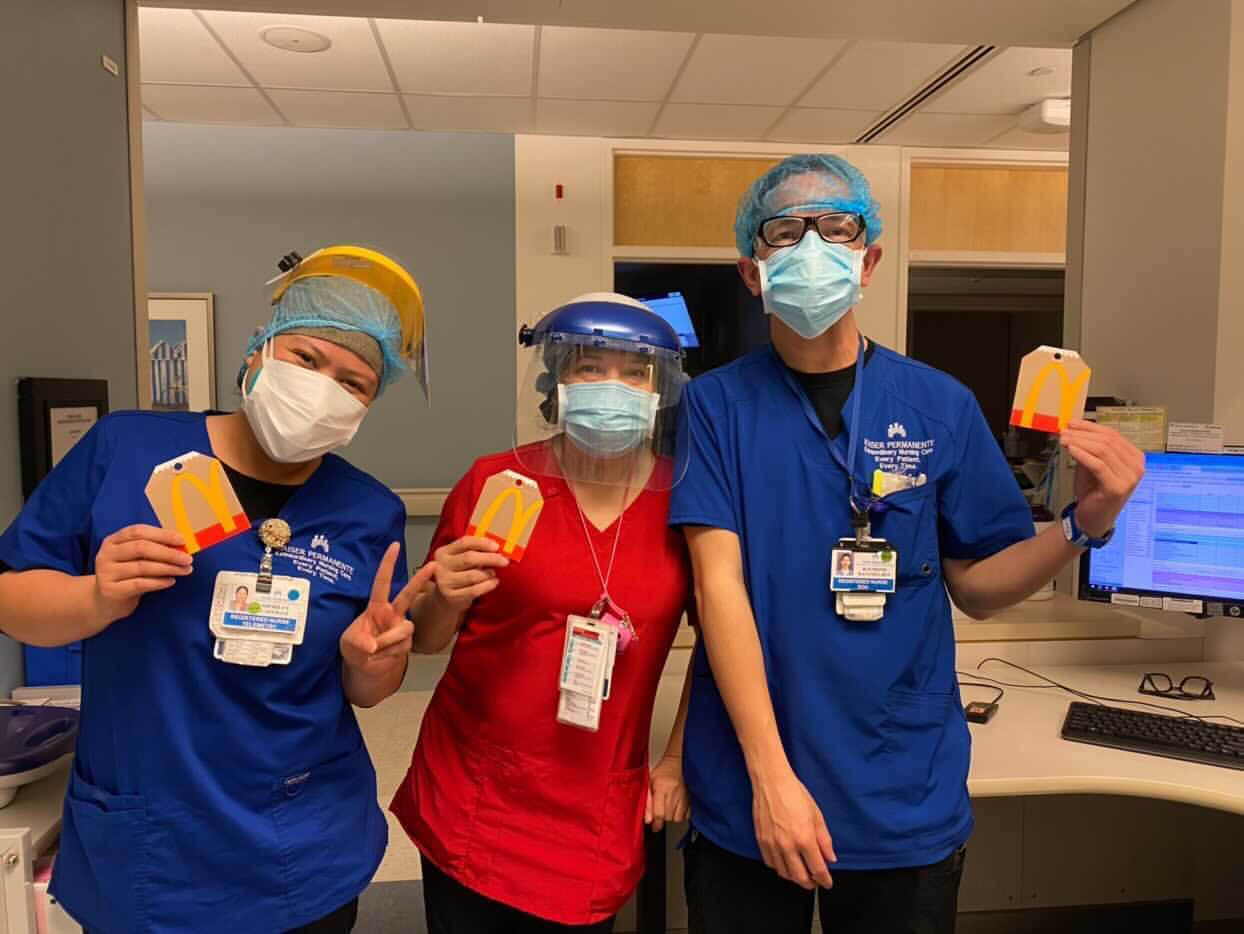 Respiratory therapist, Rich Jimenez greeted his team with arch cards from him in partnership with MYX, TFC & McDonald's before sharing them with his family of twin boys.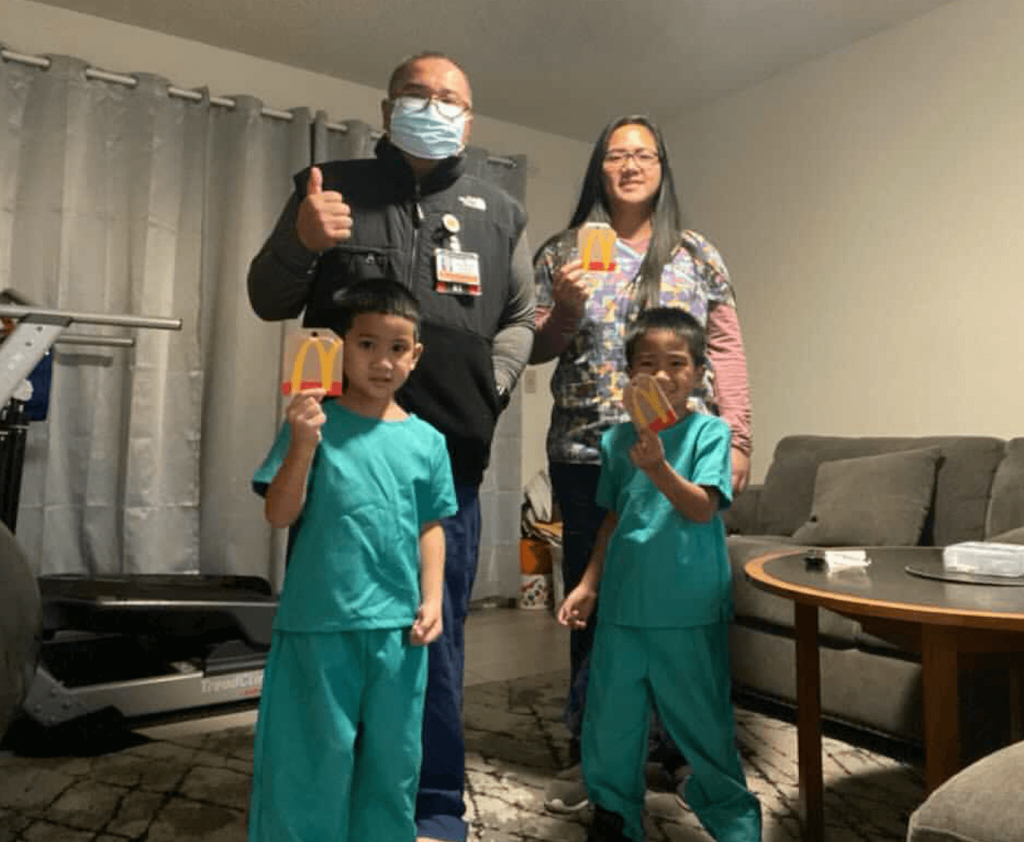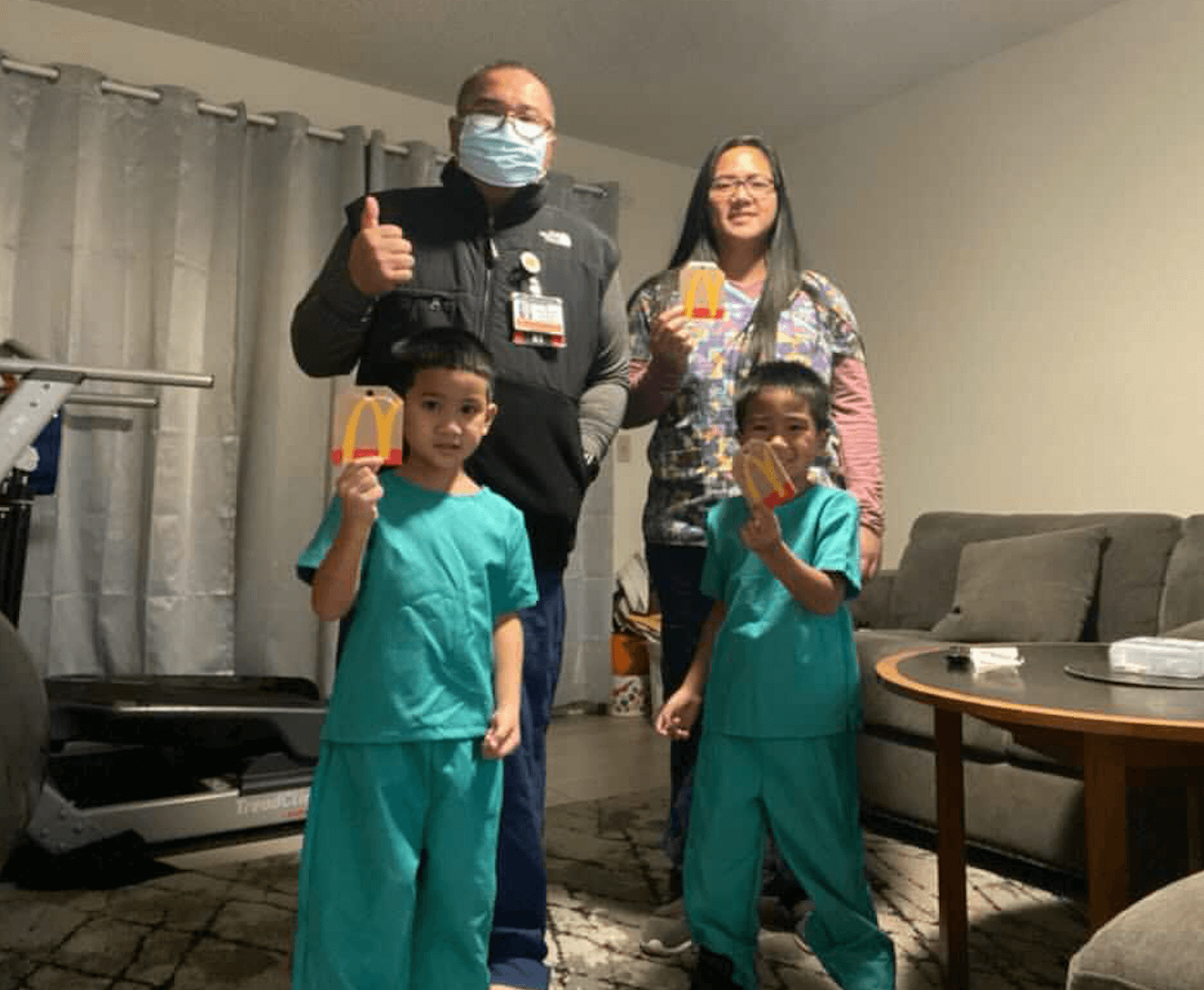 The boys will be enjoying Happy Meals on their Winter Break from their first year of Kindergarten in Walnut, CA.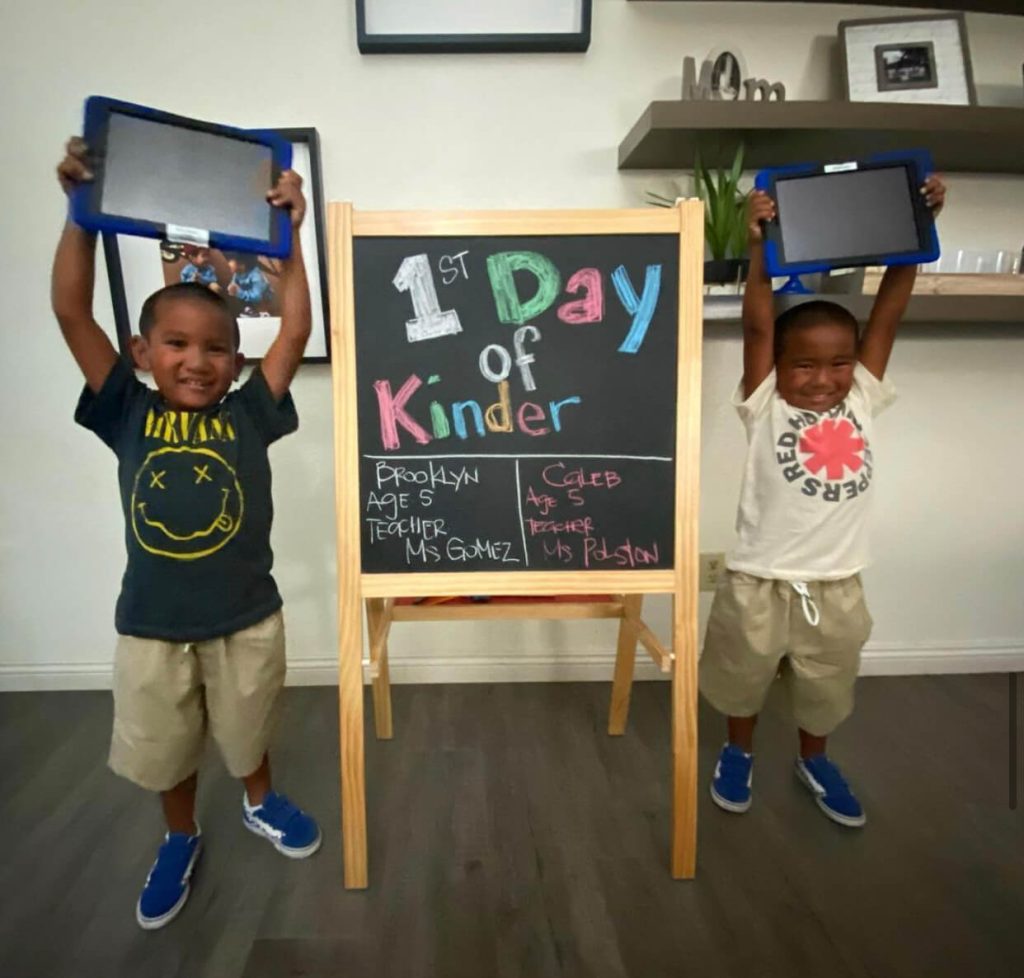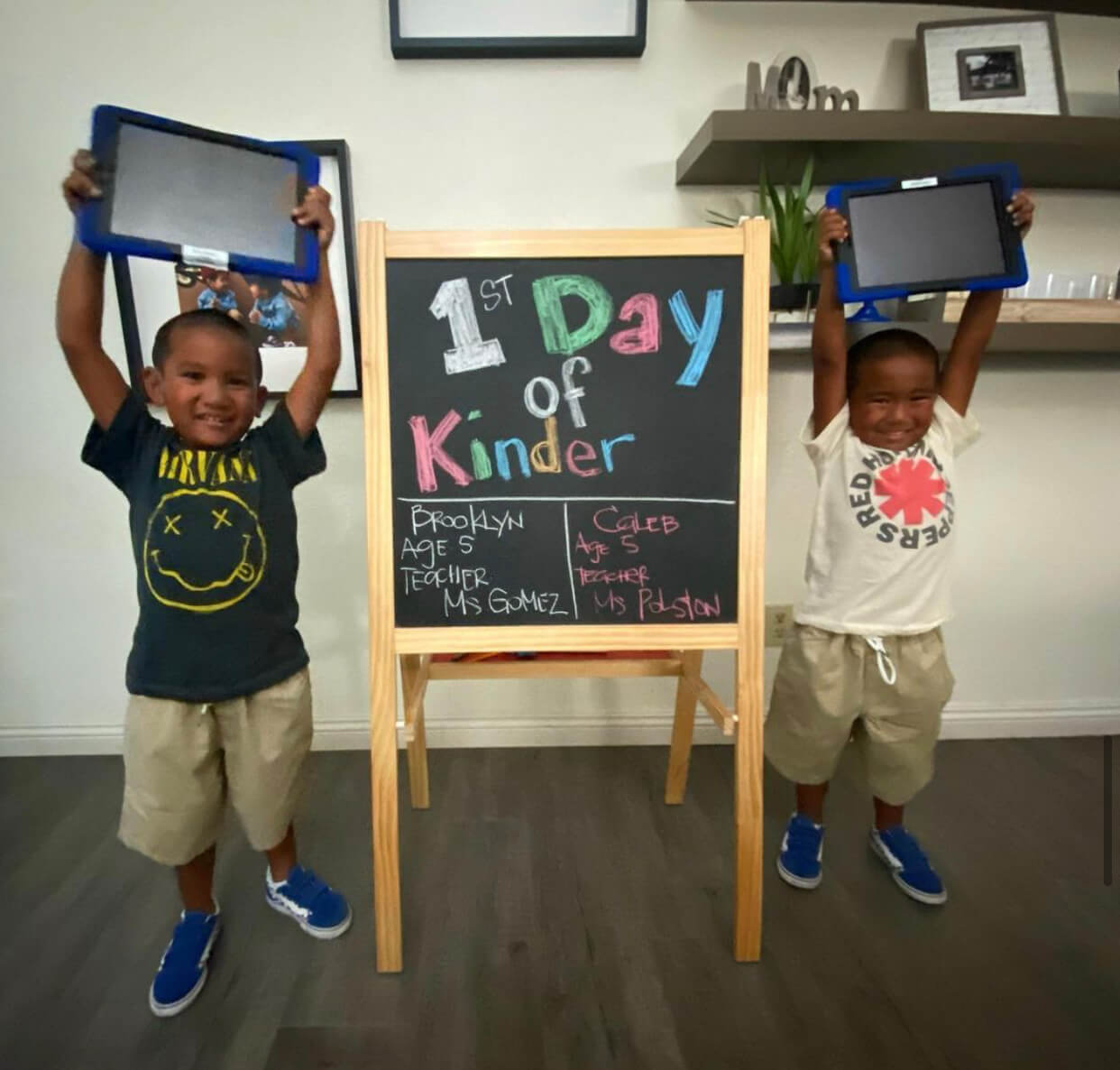 For more info, visit myx.global/frontliners.
DJ Kleancutt of the Krackernuttz in Houston, Texas was a special guest on QuickMYX where he played an hour DJ set LIVE on kumu & Twitch that also aired on myxRADIO on Dash Radio. Prior to his set, he chose his healthcare worker, Michael de los Reyes, as "Frontliner of the Day," as a sign of appreciation for their hard work as apart of the MYX & TFC "Salamat Meals" program. In the program, each frontline healthcare workers is awarded 5 McDonald's arch cards to be redeemed for a "Thank You" meal for themselves and their family. For more info visit: myx.global/frontliners.
Catch the Krackernuttz as the official DJs of the Houston Rockets.
For more info visit: myx.global/frontliners