We're 2 days away from Christmas and if you've had your playlist on repeat, well here's more music to add! Darren Criss released a holiday album, A Very Darren Crissmas that's sure to spread more festive cheer. The 14-track album contains your favorite Christmas songs along a few original tracks.
The album took the whole year to make and Darren was so excited to share this season. It includes a few special guests like Adam Lambert, Evan Rachel Wood, Lainey Wilson, and Lizzy McAlpine. It'll sure be one of your new favorite Christmas albums.
Check out the track listing for A Very Darren Crissmas:
Happy Holidays / The Holiday Season
I Want A Hippopotamus for Christmas
(Everybody's Waitin' For) The Man With The Bag feat. Adam Lambert
St. Patrick's Day
River
Welcome Home
All Those Christmas Clichés
The Christmas Song (Chestnuts Roasting On An Open Fire)
Somewhere In My Memory feat. Evan Rachel Wood
Drunk On Christmas feat. Lainey Wilson
Have Yourself a Merry Little Christmas
New Year
Cover Photo Credit: Darren Criss Twitter
DJ Marlino catches up with AJ Rafael as he shares news about this year's virtual event, Crazy Talented Asians. The holiday special is back again but instead of having a live event, it will be virtual. Of course there'll be challenges but he is grateful for the opportunity to direct the show. AJ continues to spread awareness about Asian excellency in media despite the different format. The show of course will highlight many of his friends and other performers like Isa Briones (Picard, Hamilton), Josh Dela Cruz (Blues Clues), Dante Basco (Hook, Avatar The Last Airbender), Deedee Magno Hall (Steven Universe, Mickey Mouse Club).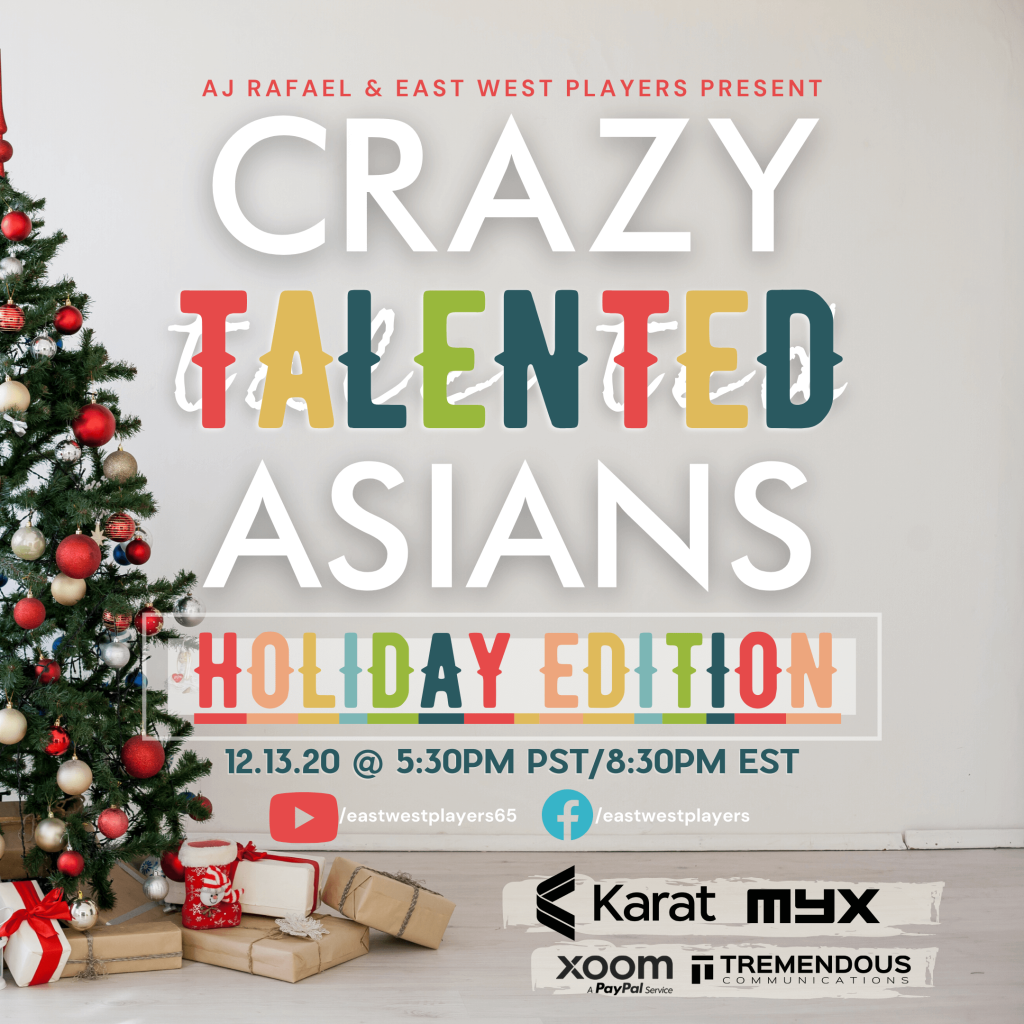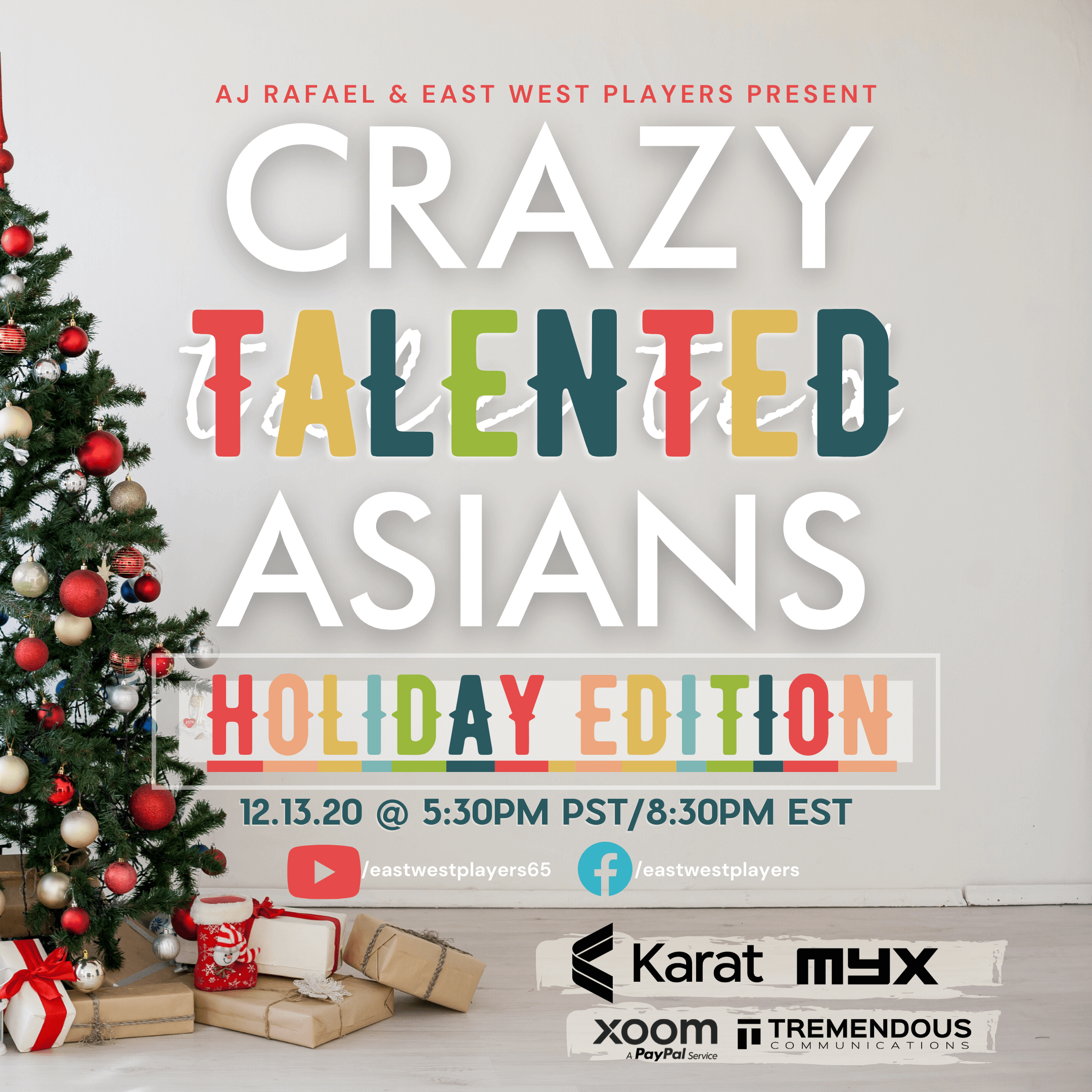 With the holiday season being his favorite time of the year, AJ is excited to help bring the holiday spirit. He tells us what his favorite Christmas song is and how he's been gearing up in organizing the event. Check out the rest of the interview below and let us know if you'll be catching the event in partnership with myx & Tremendous Communications, presented by Xoom & Karat on December 13 LIVE from East West Players Facebook & YouTube.
If you haven't yet heard of the rising artist, Alaina Castillo you're missing out. She's been on the radar the past couple years and you'll for sure be seeing more of her. With two EPs already under her belt, Antisocial Butterfly and The Voicenotes she recently released a Christmas song. Check out this myxCLUSIVE and get to know Alaina and her music.
1. She began her career on Youtube
Singing from a young age, she always enjoyed it. As she grew up, she created a Youtube channel and was posting covers. Alaina recalls stepping away from singing for a bit, but luckily she was able to find it again after high school. She was going through stuff personally and "singing made me happy."
2. Alaina get her competitiveness from her brothers
Growing up with three brothers, competition was huge in her family. They were big on sports and gaming, which makes sense because you can find her streaming on Twitch. Just like us she hates losing, but the upside was "knowing someone was always there to back you up."
3. Her wide taste in music will surprise you
When Dannieboi asked her which artists inspire her, Alaina mentions Whitney Houston, Rhianna, and Elvis Presley. Talk about hitting all the genres. She appreciates the unique power each artist had and how they're icons in their craft.
4. The latest single, Wishlist has a little spice compared to other Christmas songs
Alaina shares that she always wanted to do a Christmas song and has always been obsessed with it. When she visited New York last year, she was feeling the winter vibes and knew she wanted to create the song. "It's different because it's risqué with flirty vibe. Every line has a double meaning."
5. The concept behind the music video was a collaboration with multiple creators
If you haven't checked out the video yet, she gives us an Alaina Castillo advent calendar. She wanted to get collaborators who had the same as her and have a "gamer girl vibe." Filming was kept simple by shooting it from their rooms. That work from home life, right?
At the end of the myxCLUSIVE, Alaina answers some of your myxer questions. She's looking forward to visiting the Philippines as soon as it's safe and she looks forward to trying the food. For now, she's just been going to the studio everyday and creating music. "Touring has been put on hold, but I'm ready to go." With all the prep work she's put in this year, we're sure she'll be killing it soon! With that, Alaina confirms that big things are coming for 2021 and we are here for it.
Darren Espanto has been sharing his talent not only in the Philippines but globally. We've seen him grow up in front of our eyes and his career continues to get larger! Dannie catches up with him during this Christmas season and talk his latest single, Believe in Christmas, what it's like being back in Canada, and he answers questions from myxers.
1. Darren shares tips on keeping your voice in shape
He starts with knowing your voice and finding arrangements you're comfortable with. Darren can sing his contact list in any kind of placement and still be a banger. Other tips he had for us include getting enough sleep, eating, and drinking the right foods before and after a performance.
2. He enjoys being back home in Canada
Growing up in Canada, Darren says he grew up in a very Filipino household. He watched TFC and knew a lot of the traditions. He learned Tagalog from his parents because "my parents wouldn't speak to me [at home] unless I spoke Tagalog." That's an awesome way to learn the language!
3. No special treatment at home
Darren still gets surprised when he's recognized when he's out and about. The interactions and reactions he receives from supporters "drives me to keep going. I get to share positivity and joy to others." However, he tells Dannie he still has to vacuum his room, wash the dishes, and fold laundry. His family keep him grounded and he's just your average teen.
4. It took time to adjust to staying connected during the pandemic
It seemed like everything move to social during the pandemic. Darren admits that he was clueless at first when it came to at-home performances. He jokes "I get lazy just turning on the light switch for interviews." We can all relate to just being lazy sometimes, it's fine. He gives major props to production crews and has even more appreciation for them now.
5. His platform allows him to help others
He highlights that not everyone has the same opportunity he has to help people. "I want to use my platform to bring more awareness about things happening in the world and help out other people too." Currently, he spotlights charities that are helping typhoon victims and encourages that everyone can help. As simple as sharing posts can go a long way.
6. There's still tons of skills he wants to learn
Immediately, Darren says he'd like to do more acting. He's been in one film and it's a blockbuster, Kathniel's The Hows of Us. He looks to do more workshops and take on more acting projects in the future. Another skill he'd like to master is cooking. It's safe to say we've all ventured in trying to make that sourdough bread. Can we suggest an Espanto sibling cooking show on his channel?
7. Believe in hope, love, joy, and still keep the faith
Everyone has had unique experiences in 2020 and Darren reminds us that it's okay to still celebrate this season. "Christmas isn't about the materials things, but celebrating life and another year…because there's a pandemic we should still stay strong and celebrate."
8. Darren conceptualized the music video for Believe in Christmas
Because he's in Canada, Darren directed and came up with the idea for the song's music video. Although the project wasn't planned, Darren's team was supportive in having him direct his own video. He shared references, framing options, and locations he had in mind to his team. "I wanted it to be relevant and timely so I added a few things that reflected the current times with the pandemic."
Since Believe in Christmas has been out, the music video has racked up thousands of views and it keeps growing! It even reached #1 on the iTunes charts in the Philippines 2 hours after its release. This is a song you'll definitely want to add to your Christmas playlist and help get you in the holiday spirit.
We'll be celebrating the holiday season differently this year, but it doesn't stop us from sharing the spirit of it. Gabe Bondoc shares an original holiday song, No Matter Where that shows us the spirit of the holidays.
Gabe says the song is about "...the idea that, despite these challenging times, our fondest memories bring us joy and comfort - and that really, no distance is too far to send our love to the people we care about."
Spending time with my family is everything to me - ESPECIALLY during the holidays. With Thanksgiving just a few days away and Christmas coming up, I had it on my heart to write a song to send to my loved ones that I can't be with this year.
With the holiday season among us, you may or may not be blasting Christmas music already. With our favorite tunes, AJ Rafael brings us an original holiday song this season with Miles Apart, Still Together.
AJ says the song is for anyone missing their loved ones this season:
"With Thanksgiving this week and Christmas just around the corner, I'm missing my family now more than ever. I wrote a new song to send to my loved ones that I can't be with this year. Whether I'm home or far away, Xoom helps me send love and support to my family abroad. Happy to have new memories with them no matter what the circumstances."
Are you ready to get into the holiday spirit? Who are we kidding, Filipinos are in the Christmas spirit since September. Darren Espanto first released a Christmas album, D's Christmas in 2017 and now he's back with a new Christmas song, "Believe in Christmas" for your holiday playlist!
Darren hopes to spread Christmas cheer all the way from Canada. Here's what his thoughts behind the song.


Download / stream here