AJ Rafael and East West Players put together a holiday treat by gifting us with a virtual half-hour concert featuring some Crazy Talented Asians. The line-up featured Paul Dateh, Isa Briones, Joan Almedilla, Arvin Lee, Justine Rafael, Alyssa Navarro, with AJ on the keys and guitar. It was definitely a friends and family affair vibe all wrapped up in the warmth of the holiday spirit. 
The East West Players is the nation's premier Asian American theatre and America's longest-running theatre of color. They've opened up doors for many aspiring talents. You can help them continue to do so in 2022 by donating here.
DJ Marlino catches up with AJ Rafael as he shares news about this year's virtual event, Crazy Talented Asians. The holiday special is back again but instead of having a live event, it will be virtual. Of course there'll be challenges but he is grateful for the opportunity to direct the show. AJ continues to spread awareness about Asian excellency in media despite the different format. The show of course will highlight many of his friends and other performers like Isa Briones (Picard, Hamilton), Josh Dela Cruz (Blues Clues), Dante Basco (Hook, Avatar The Last Airbender), Deedee Magno Hall (Steven Universe, Mickey Mouse Club).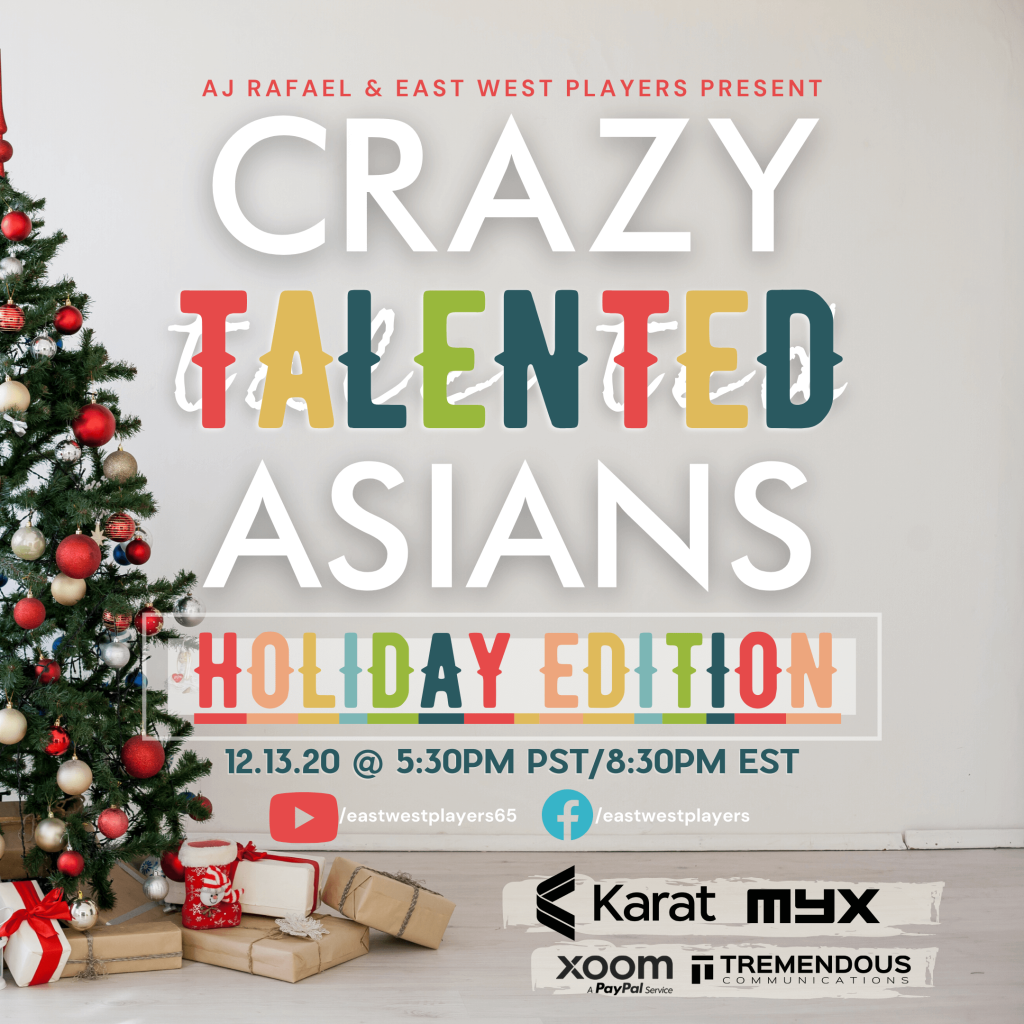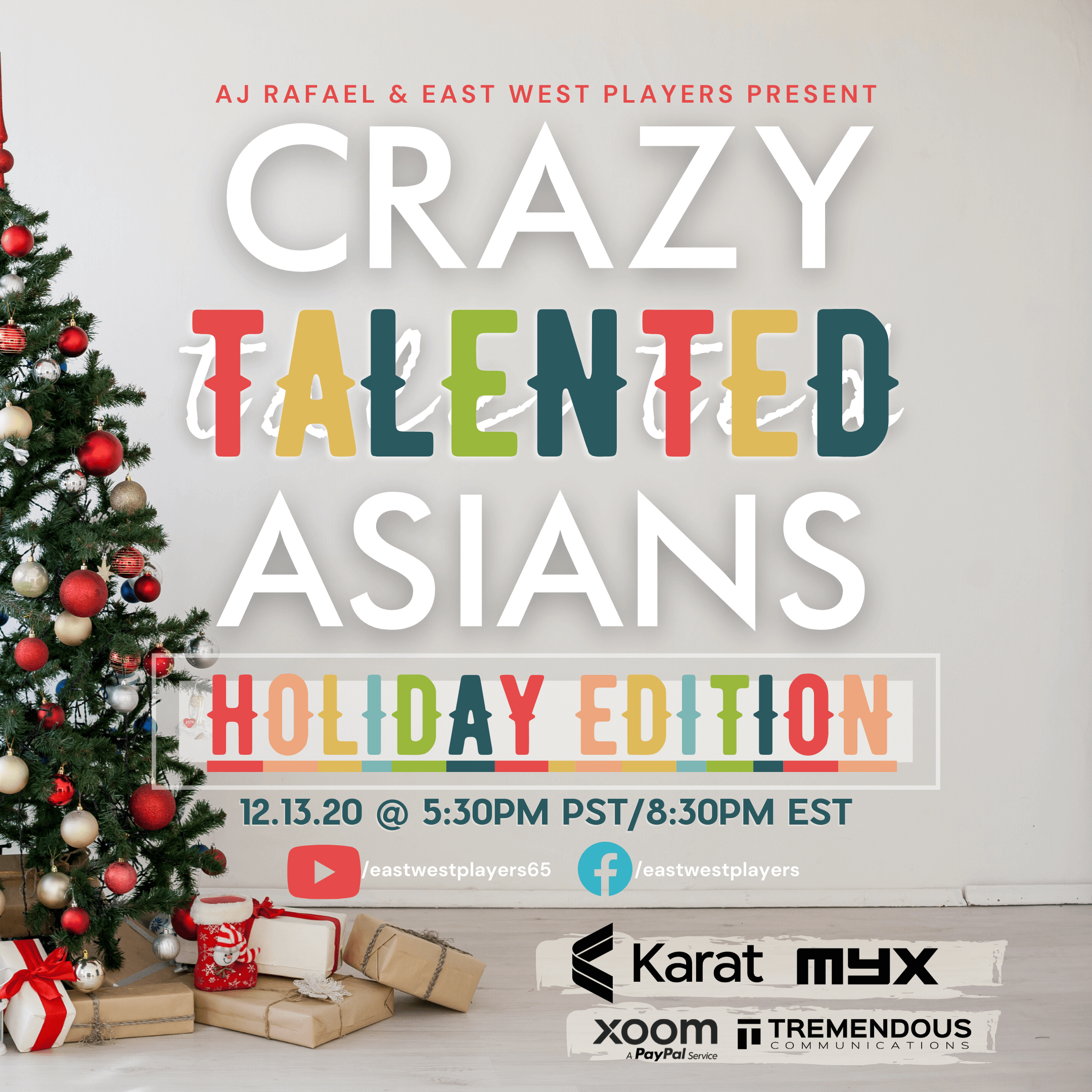 With the holiday season being his favorite time of the year, AJ is excited to help bring the holiday spirit. He tells us what his favorite Christmas song is and how he's been gearing up in organizing the event. Check out the rest of the interview below and let us know if you'll be catching the event in partnership with myx & Tremendous Communications, presented by Xoom & Karat on December 13 LIVE from East West Players Facebook & YouTube.