Promoting the premiere of his new Syfy series, Reginald the Vampire, Jacob Batalon joins the Tonight Show with Jimmy Fallon to talk about the show, living in New York, and rooming with Tom Holland.
The Spider-Man: Homecoming actor reminisces on his early acting days at drama school and walking the streets of New York with friends. Jacob shared he used to walk around Manhattan hoping one day to be on a show like The Tonight Show and now here's here. Jimmy Fallon calls him family and says only good things coming the young actor's way.
While sharing a snippet of his new series, Jimmy asked how his journey has been so far and how he's dealing with being in box-office breaking films. Jacob shared how the Spider-Man cast like Tom Holland and Zendaya are now family as they started the journey together so young. He was even roommates with the web-slinger himself for the first film. We're so excited to see the series and what else is in store for Jacob!
Cover Photo Credit: Tonight Show with Jimmy Fallon Twitter
Spider-Man and Reginald the Vampire actor, Jacob Batalon is set to take on another thriller project with Screen Gems and Alloy Entertainment's Horrorscope. Based on a novel with the same-name, Deadline shares it follows a group of college friends who begin dying after getting their horoscopes read. Their fates are connected to their fortunes, but can they change the future?
The film also includes Alana Boden, Adain Bradley, and Avantika as co-leads alongside Jacob. Look out for the project to start in the fall with Leslie Morgenstein and Elysa Koplovitz Dutton producing through Alloy with Ground Control's Scott Glassgold. Stay tuned for more updates!
Cover Photo Credit: Jacob Batalon Instagram
It looks like Hawai'i native and Spider-Man trilogy actor, Jacob Batalon not only has a new Syfy series coming with Reginald the Vampire but will also be starring alongside Kevin Hart in the new Netflix thriller heist film, Lift. The film follows Hart who will play a master thief looking to pull off an impossible heist.
More information about the plot and characters will drop once production begins but for now, we know the heist will bring together an ex-girlfriend, the FBI, and Hart's international crew completing a flight from London to Zurich.
According to Deadline, the film is directed by F. Gary Gray with Dan Kunka and Jeremy Doner as script writers. It'll be produced by Simon Kinberg and Audrey Chon for Genre Pictures, Matt Reeves and Adam Kassan for 6th & Idaho, and Hart and Brian Smiley for HartBeat Productions.
Cover Photo Credit: Jacob Batalon Instagram
There's no other trio like Spider-Man and his crew, FOS (Friends of Spider-Man) lead by Fil-Am Jacob Batalon as Ned Leeds. In this fresh BTS video, Jacob reacts to his audition tape for the first time alongside his mega co-stars Spidey himself, Tom Holland and the witty MJ, played by Zendaya. The casting was perfect for the film, but what's better is the chemistry they have off-screen. Check out how they watch each other's auditions and laugh at how far they've come as a group.
Sit back, share a laugh, and feel part of the crew with this BTS look.
After completing a two-year acting program at the New York Conservatory for Dramatic Arts, Jacob took a leap and auditioned for an unnamed Marvel project. His audition landed him his first major film role and take part in one of the most highest-grossing films. Watch as a fresh, young Jacob Batalon navigates through the audition jitters and nail comedic timing that had the whole group laughing and earning him a "what a cutie" comment from Zendaya. Jacob said that the audition process was a lot, but we're pretty sure it was worth it.
If you're looking for more BTS from the cast, find out if Jacob is really BFFs with Tom Holland as they put their friendship to the test in this lie detector challenge.
Cover Photo Credit: SpiderManMovie Twitter
*Warning Spoilers Ahead
Spider-Man: No Way Home broke records on its opening weekend with a debut earning of $587.2 Million worldwide, but now Jacob Batalon has helped get Fil-Am representation on the big screen. Jacob Batalon broke the stereotype as Ned Leeds, Spider-Man's BFF, and the guy in the chair and gave the character a new perspective. Opposite from the physical description in the comics, Ned Leeds is a Fil-Am STEM high school student. In No Way Home, the audience gets to see more of Ned's personal and relatable Fil-Am life.
*Again, Spoilers Ahead!
Early this year, rumors circulated that Disney/Marvel was casting for a "Filipino or Filipino-American female, 50 to 90 years old fluent in English." Spider-Man: No Way Home was in production and now we finally have the answers! Mary Rivera was cast as Ned Leeds' Lola!
Marvel and Director Jon Watts do a great job in adding important details that represent a Filipino household. The props from the sewing machine, the pandesal MJ's holding, and a photo of Ned just tell us were in his neck of the woods. One of the coolest parts is how Tagalog was incorporated in the film! Lola didn't need any subtitles. Ned translated for her when speaking to MJ and a couple of new BFFs. It showed the close relationship Ned has with his Lola. Many of us can relate to Ned and having translate for our grandparents to help them communicate.
We definitely called that Ned's Lola would be as funny as he is and that she'll be everyone's Lola. Mary Rivera's Lola wasn't a small role either. She helped welcome the biggest storyline in the movie, introducing Andrew Garfield's Amazing Spider-Man and Tobey Maguire's Friendly Neighborhood Spider-Man.
Just like many Lolas, she gets them to clean up the cobwebs on the ceiling and scolds the superheroes for making a mess. It's one of the funniest scenes. Not only that, Marvel had everyone addressing her as Lola. Respect is a huge trait in the Filipino culture and the fact that everyone from Zendaya to Andrew Garfield and Tobey Maguire's characters called her Lola instead of a first name shows how much thought Jon Watts and the crew put into it.
The small details of the scene may get overlooked because of the bigger storyline, but as a Fil-Am, it's touching. It's a huge win for all of us and another step towards more representation in media. Mary River was a great Lola, and Jacob Batalon broke barriers playing a main character like Ned. Lola may not have been in the scene with all three Spider-Mans, but it's probably safe to say her favorite was the OG Peter Parker.
Representation matters. It's important for the younger generation or any generation to see themselves in mainstream media. Jacob Batalon and Mary Rivera showed what a Filipino apo (grandchild) and Lola's relationship looks like to people around the world. Something we know well is now portrayed in one of the biggest films this year.
If you've read this far and haven't seen the film, run to your closest cinema and watch it! If you've already seen it, time to go watch the film again!
Cover Photo Credit: Spider-Man: No Way Home Twitter
Jacob Batalon is back at it again with another magazine cover. Jacob shared his first magazine cover debut a few weeks ago with 1883 Magazine and mentioned it was his first "of many" to come. This time he takes the digital cover of arts and culture publication "A Book Of."
Jacob shares his enthusiasm in a caption on Instagram revealing that the creatives behind the shoot, from the Photography to the styling and grooming, were Filipino. It's always great to see representation in front and behind the camera. The photos were shot by Irvin Rivera, styled by Estelle Aporongao and Make-up and Grooming by Jeni Chua.
To top things off, Jacob and the rest of the Spider-Man No Way Home cast just shattered worldwide records with a $587.2 Million worldwide debut. This marks the third-biggest global debut of all time. Jacob is also finishing off the year strong as he goes into production for the lead role in SYFY's new show Reginald The Vampier.
Check out Jacob's cover story here.
Cover Photo Courtesy of A Book Of Website
Jacob Batalon may play Ned Leeds, Peter Parker/Spider-Man's sidekick on-screen, but he's now ready to be at the top of the call sheet. "The Guy in the Chair" actor isn't only working on a new SYFY series, as the lead role in Reginald the Vampire, but Batalon also lands his first cover with 1883 Magazine. He talks about his experience filming during the Spider-Man era and being casted as Ned, what his relationships are like with his co-stars, and a few ventures he looks to take on.
For you who aren't familiar with Batalon, he's a Hawai'i native who didn't have much acting experience before landing the role of Ned. He sent in a self-tape audition and literally the rest is history. Batalon is proud to bring representation to the role and reflect "the real people who exist in the world around us." Playing the role for 5 years, the process of it all has become his own coming of age story.
"I guess it was more of a surprise than anything. I feel like I've become a completely different person from who I was back then. I've grown up in a lot of ways and I feel like I had to take that path and learn about who I am on my own. That has helped me become more of myself and helped mould me into who I really am."
After being casted along with Zendaya as MJ, he said it was received with mixed comments. His character in the comics is described as white, tall with blue eyes. "It's something a lot of people have asked my opinion on, and I feel like it's such a sign of the times. Tons of people supported us being people of colour playing these characters, but Zendaya got this weird amount of hate…" Batalon with his optimistic personality didn't let the negativity get to him. "If you choose to not let that type of chatter impact you, there's an even more powerful message that you're showing those people. All we can do is choose to be good people and do our best to be successful and not listen to any of that noise."
At least he had a great group of people on set who become his family like Tom Holland and Zendaya. He shared how emotional it was to shoot the third film of the franchise because of how close they became. "They're my family and we've really grown a lot together; we've seen each other go through a lot. It was a pretty emotional moment for us because we just couldn't believe we had accomplished something so amazing together." We all know about his and Tom Holland's bromance. Jacob mentioned how they checked in on each other during the pandemic and stayed hopeful to continue filming. The break from filming really showed how strong the bromance was.
As for the future, Batalon's currently working on the SYFY series but also has a couple of other ideas up his sleeve. He's looking into opening a food truck in New York along with investing in the cannabis industry. Food wise, Batalon shares how there isn't much representation from Hawai'i. We all know how good Hawaiian food is! "I would love to share Hawaiian cuisine with people because it's such a delicious, decadent type of food that I feel like a lot of people are missing out on." He also talks about how he's gone vegan and wants to try vegan Filipino food. We think he's up to something with this two investment ideas.
Check out the whole spread here! This definitely won't be the last we see of Jacob Batalon. It's only the beginning of many firsts for this Hawai'i native. With a promising career ahead and already an impressive resume, there's so much to look forward to. If he ever establishes his food truck, we'll be the first one there, guarantee! We're already manifesting a MYX Eats in the future!
Cover Photo Credit: 1883 Magazine
Our Spidey senses are tingling! The official trailer for "Spider-Man: No Way Home" starring Tom Holland, Zendaya, and our own Jacob Batalon released and we're not ready! We'll get to see more of Peter Parker's BFF and "Guy in the Chair," Ned Leeds played by Jacob Batalon. We all have so many questions and aren't quite ready to see this trio hang up their suits yet in what could be the final Spider-Man film with this cast.
No Way Home is action-packed with what could be the intro of the Sinister Six, the polar opposite of the Avengers. And no, there's still no sign if the previous Spideys, Toby Maguire and Andrew Garfield will be showing up to help Tom Holland's Peter Parker save the day. There is one scene though in the trailer that may look familiar… will Peter Parker be able to save MJ in this universe?
A couple months ago, Sony and Marvel released the film's first teaser and Jacob said on social that it's the moment we've all been waiting for and that we're not be ready for what's about to go down! Peter and his friends and family, they all become public enemy No. 1. Since Jacob's character Ned is part of Spidey's clique, he's also dealing with the attention and hate. Ned is also seen in an interrogation room probably answering questions about Mysterio's death and how long he's known about his best friend's identity. December couldn't come any sooner!
Another thing that's killing us with anticipation is whether we will see a Lola in the MCU. Earlier this year, there was a casting call by Project Casting for the role of Lola. The description posted says, "a Filipino or Filipino-American female, 50 to 90 years old fluent in English." At the time, Spider-Man was in production. We can only hope to see Jacob Batalon as Ned interact with his Lola. Maybe she'll be just as funny and become a scene stealer! Could we even see Peter Parker have a traditional Filipino meal?
Jacob Batalon is also starring in the Syfy series Reginald the Vampire which was picked up by the NBCUniversal network and is based on the book series, Fat Vampire. According to his social stories, production is currently underway and he's put on the suit or teeth in this case as Reginald. The book series follows Reginald Baskin who gets turned into a slow, weak, most out-of-shape vampire by his coworker and tech guy Maurice. The story of an unlikely hero will bleed into the TV series.
Cover Photo Credit: SpiderMan Movie Twitter
Could your Lola be the next Disney/Marvel Lola? It looks like they are adding even more diversity possibly in the Spider-Man franchise. They are searching to cast for the role of Lola. The description posted says, "a Filipino or Filipino-American female, 50 to 90 years old fluent in English," according to the Project Casting.
No acting experience is required, but whoever is casted must be comfortable with traveling to Atlanta, Georgia for filming. Although the casting call says it's for a Disney film, Tom Holland has confirmed on social media that production has started. Not much has been released about the production, as we know these films are top secret.
However, Jacob Batalon shared on his Instagram story that he's back as Ned. Ned is Peter Parker's best friend and the "guy in the chair." Batalon's comedic relief in the first two films and in the recent Avengers film has made his character a fan favorite.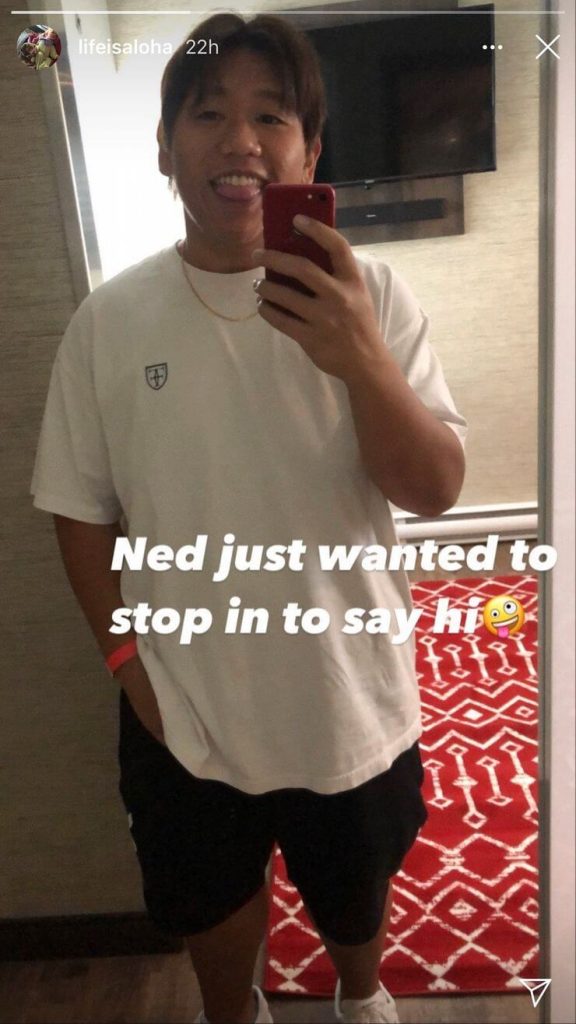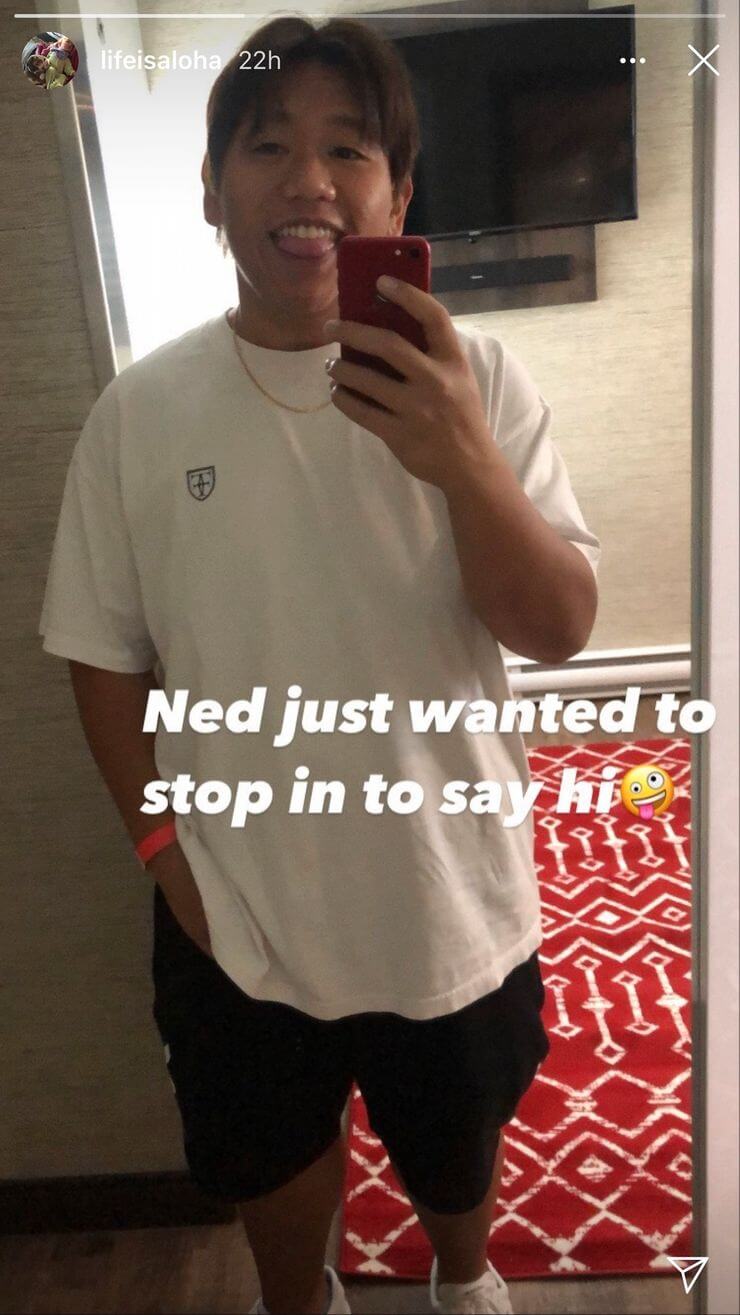 We can only hope to see Batalon as Ned interact with his Lola. Maybe she'll be just as funny as he is and becomes everyone's Lola. Who knows, she could even invite Peter Parker to stay for a traditional Filipino meal!
Recently, we've seen Lolas appear more in mainstream media. DisneyUK released a Christmas advert that focused on a granddaughter and Lola relationship. The commercial portrays a family tradition of Christmas crafting and their love of Disney. They make parols, Christmas lanterns together but as the granddaughter gets older, the tradition begins to fade. However, a Mickey Mouse memory brings the Christmas spirit back.
We can't also forget when Lola visits Josh and Blue on Blue's Clues & You! They share a Filipino dessert, bibingka but we also see the honoring custom of "mano po." Of course, she doesn't leave without singing a tune for the viewers.
We are seeing more of the Filipino culture be shared in media and traditions introduced especially to the younger generations. It's exciting to see that another Lola bring more of the Filipino heritage in a huge way! This is the start of continuing to see more of ourselves and family represented on screen.