"Canada's Drag Race" is back and another Filipino Stephanie Pasay aka Stephenie Prince enters the competition to win the title of the next fabulous drag superstar. She served looks in the premier episode of the regional show in a Jollibee inspired outfit.
The 24-year-old Filipino from Calgary, Alberta "Werk" the room and brought the personality, "You guys like fried chicken? 'Cause b*tch, I'm serving." In her profile feature, she's here to bring the sweetness and spice to this season. If you're looking for an honest opinion, she's your girl. Stephanie says she's her to represent her Filipino culture and Asian sisters.
Catch "Canada's Drag Race" on WOW Presents Plus airing now!
Cover Photo Credit: Stephanie Prince Twitter
Republic Artist and Singer/Songwriter Just Stef visits the MYX Global studio in Los Angeles and tries Filipino fast-food staple Jollibee for the first time! Stef sits down with MYX Global for her first taste at some Filipino fast food and shares what she likes the most and what didn't really do it for her tastebuds. Then, we ask her to give us her honest reaction and rate each menu item with a "Jolli" rating from 1 to 5. So check out which menu item is her favorite and tag us on social to let us know what your go-to meal is at Jollibee!
About Just Stef:
In 2020, Just Stef was discovered by the former Global Head of Songwriter & Producer Relations at Spotify, Tiffany Kumar, who was building her Beat House production company. Tiffany started sending songs to Stef who like so many of today's artists had already learned how to record herself. One of those songs was "Miss U Miss Me," penned by hit songwriters Chelsea Lena and Kennedi Lykken (Dua Lipa, Kiana Ledé) and produced by KyleYouMadeThat (NLE Choppa, Coi Leray) and Rice N Peas.
Just Stef initially previewed a snippet of the track to her 2.2 million TikTok followers, and it exploded right out of the gate. The teaser alone has racked up millions of views, hundreds of thousands of "likes," and tens of thousands of comments. Keyboards and 808s energize an off-kilter hummable beat as she flexes her impressive vocal range and delivers an undeniable hook, "I miss you, you miss me, let's make it easy, tell me the same thing."
Follow Just Stef:
Instagram: https://www.instagram.com/iam_juststef/
Twitter: https://twitter.com/iamjuststef
Tik Tok: https://www.tiktok.com/@iamjuststef?
Youtube: https://www.youtube.com/c/Iamjuststep...
According to Forbes, "While U.S. cult favorite Popeyes has announced major growth ambitions for the U.K. and British brand Slim Chickens is expanding its portfolio, the cult Filipino group Jollibee officially opens its European flagship store on London's famous Leicester Square.
@djmenace84, @djraydomingo, @dj.miamor, @dionysiobasco & @youhadme.at were onsite the day before the official opening to taste the goodies & see the new location in #LeicesterSquare.
It already has outlets in Milan and Rome, Italy with Spanish capital Madrid slated for the Summer/Fall of this year."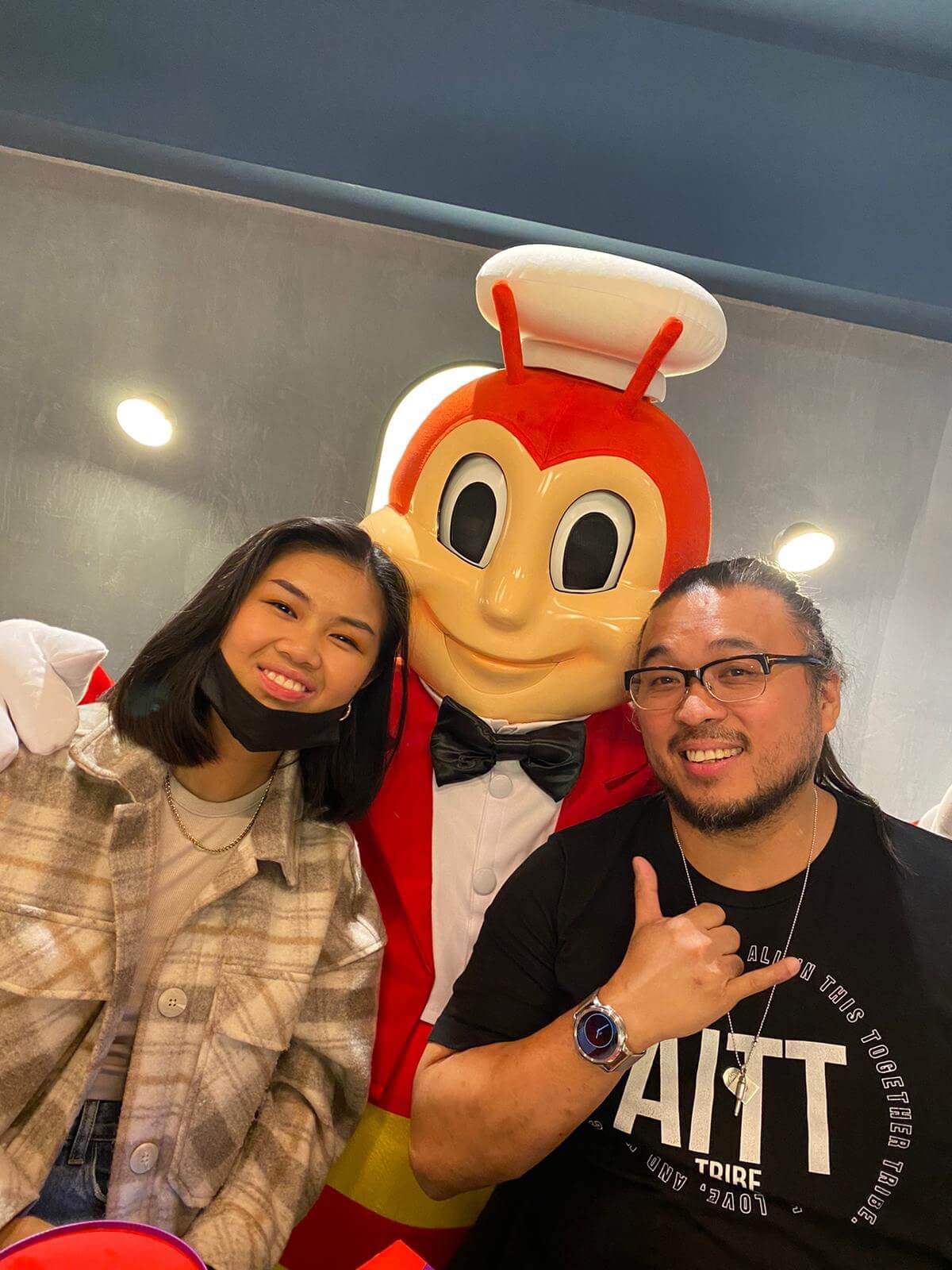 Aiming to position itself between the fast food giants and the fast casual premium brands, Jollibee is using the U.K. – and its prominent London flagship in particular – to test the market for a wider European launch.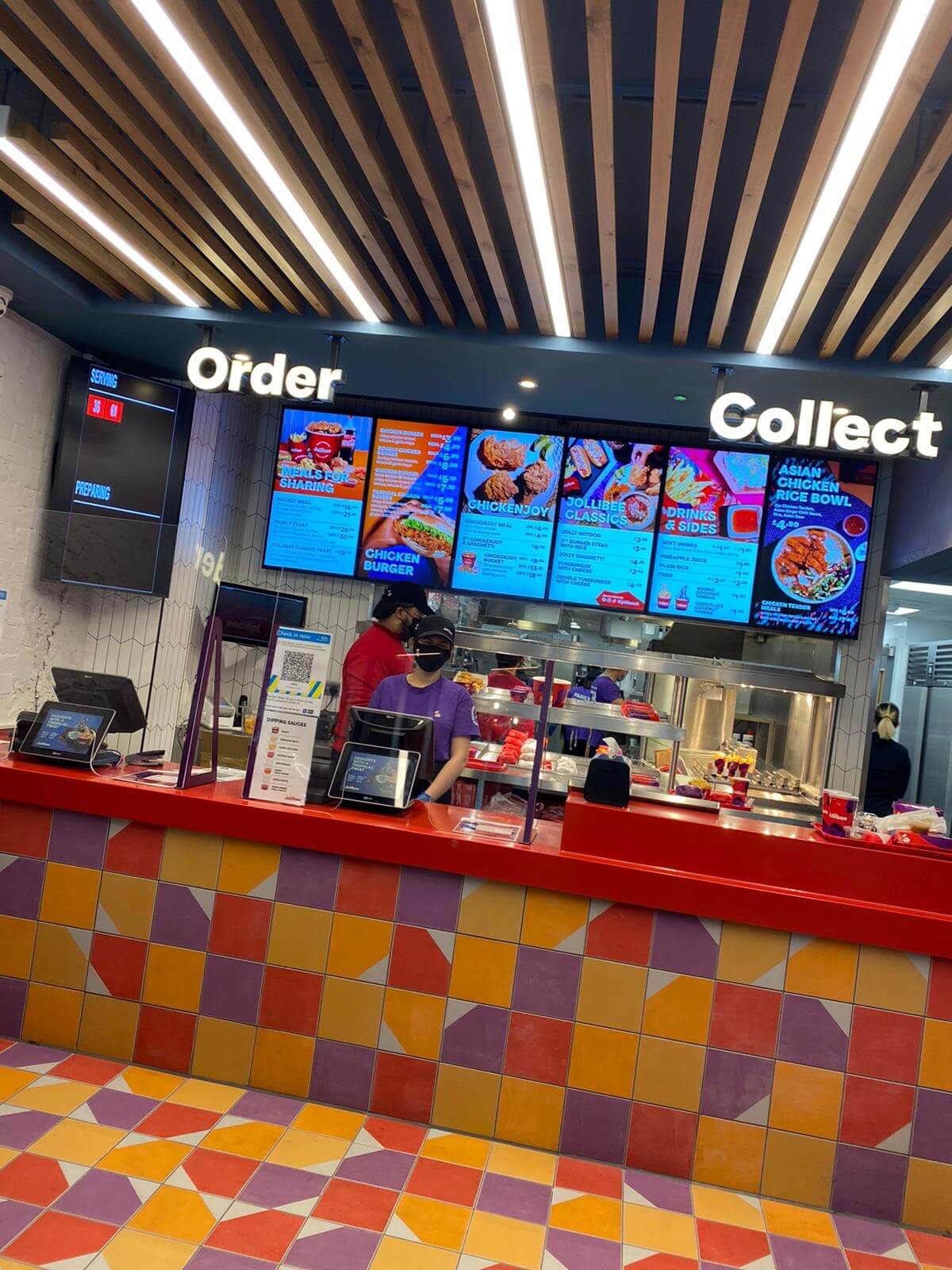 The chain now has 1,478 stores worldwide including Earl's Court and Liverpool on top of Leicester. Our very own MYX Global family of UK DJs & @youhadme.at were onsite before the lines are predicted to form around the new location for "influencer day." Watch their videos below and tag @MYXglobal if you find yourself in the new or any Jollibee worldwide this year.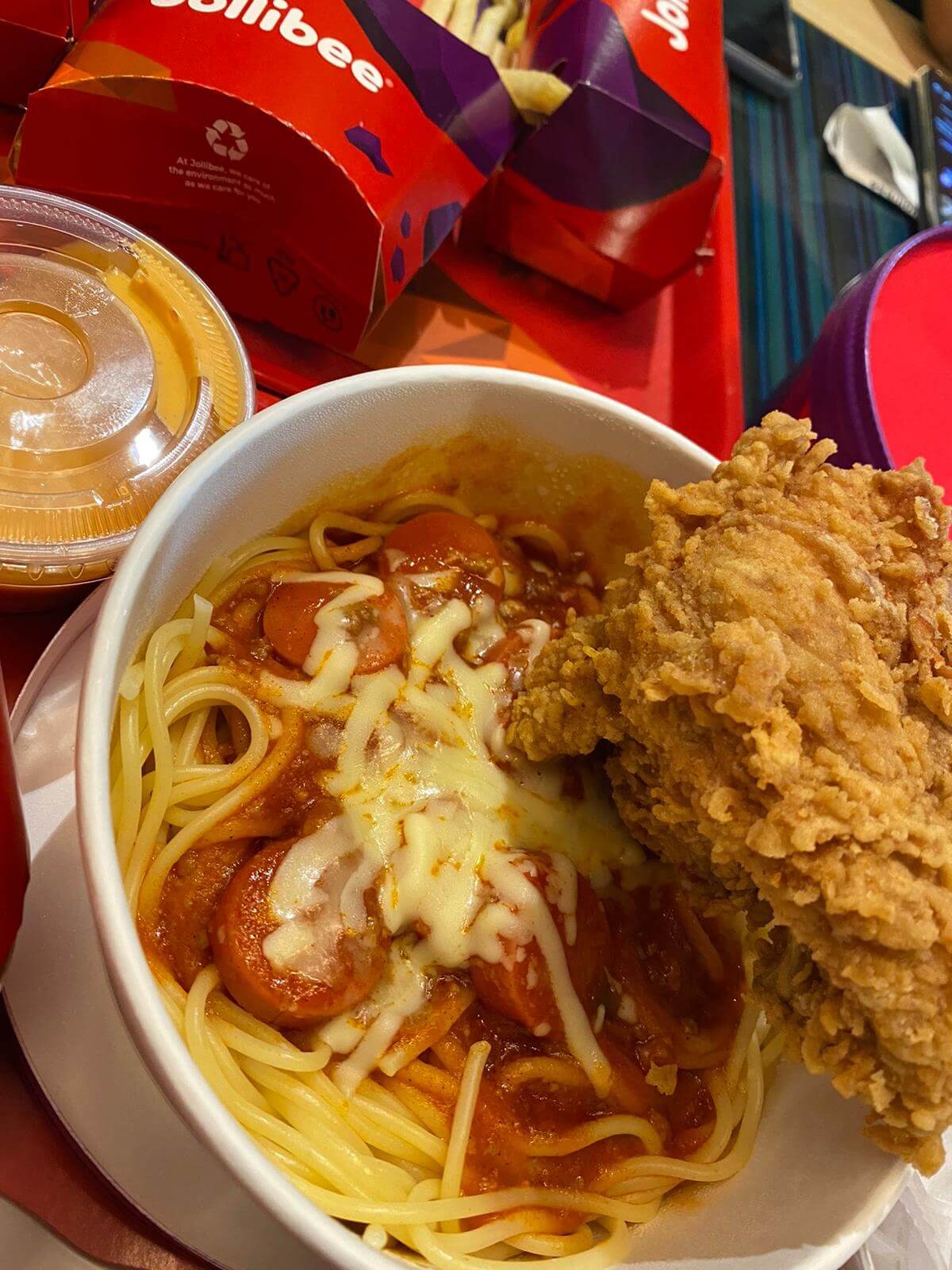 Forbes also adds that "the holding Jollibee Group now has over 5,800 stores globally across 33 countries, operating Chowking, Greenwich, Red Ribbon and Mang Inasal in the Philippines; Smashburger in the U.S.; and The Coffee Bean and Tea Leaf. Jollibee Group also owns the franchise for Burger King, PHO24 and Panda Express EXPR in the Philippines and Dunkin' Donuts in several territories in China."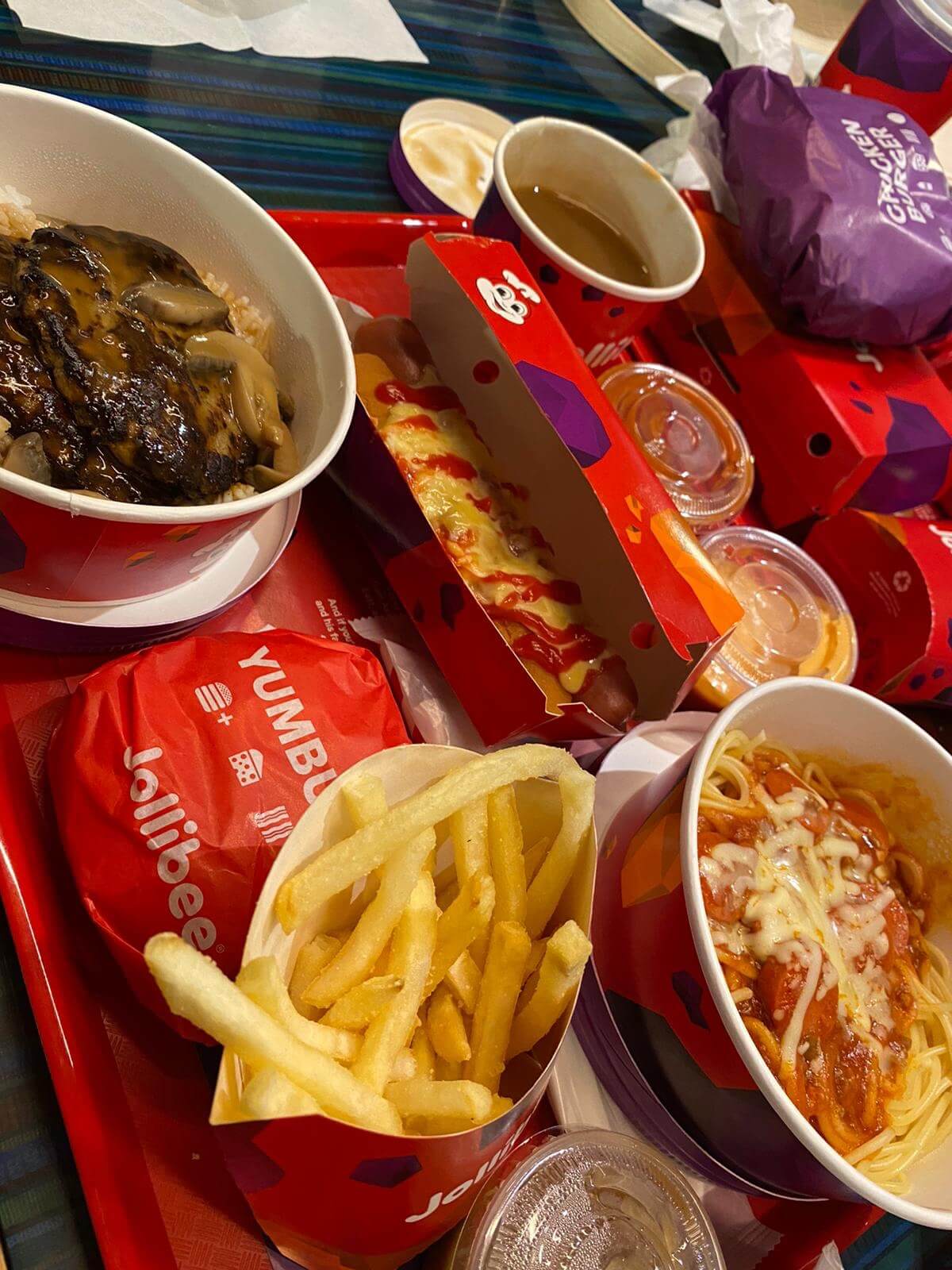 Tim Chantarangsu aka Timothy Delaghetto enjoys the best meals with special guests on his YouTube channel that has over 4M followers & makes fans crack up on his popular podcast No Chaser Gang, co-hosted with pinay Nikki Blades & Ricky Shucks.
In this icy mukbang, Tim treats Saweetie to her first Jollibee meal, the #1 fast food restaurant in the Philippines that is also expanding internationally with locations throughout the US, UK, Canada and most recently Abu Dhabi. Saweetie's mom is Filipina/Chinese so she's not a stranger to Filipino spaghetti that has a sweet taste to it. She talked about her Lola (Grandmother's) recipe having brown sugar in it. Saweetie also previously talked about her love for sinigang before on myx.
Download/Stream Saweetie's new banger "Back to the Streets" (feat. Jhené Aiko) here & a special thanks from Tim to Jollibee for the food. Please tag @myxglobal if you are first to try Jollibee too and your thoughts on the meal. Stay tuned as we share footage of SOSUPERSAM's recent mukbang where she grubbed on Jollibee with multi-platinum producer/rapper P-Lo.
ABOUT JOLLIBEE:
Jollibee is a Filipino multinational chain of fast food restaurants owned by Jollibee Foods Corporation. As of April 2018, JFC had a total of about 1,200 Jollibee outlets worldwide; with presence in Southeast Asia, the Middle East, East Asia, North America, and Europe.