If you're looking for your next holiday watch, look no further for a family-fun movie, Blue's Big City Adventure on Paramount+. Josh Dela Cruz takes on the Big City with his friend, Blue but also see a couple more familiar faces like Steve and Joe. The musical spectacular is fun for all ages to enjoy!
When Josh gets the opportunity of a lifetime to audition for Rainbow Puppy's Broadway musical, Josh and Blue skidoo to NYC for the very first time where they meet new friends and discover the magic of music, dance, and following one's dreams! The entire Blue's Clues crew is reunited for this special movie musical event, with the beloved animated friends and all three hosts – Josh, Steve, and Joe – together for the first time in the Big Apple like fans have never seen them before!
Cover Photo Credit: Josh Dela Cruz Instagram
Although May is Asian American Pacific Islander (AAPI) Month, it's never too early to start celebrating. The current host of the Nick Jr. show, Blues & You, Joshua Dela Cruz is the first Asian host of the series and he definitely brings Filipino pride. Viewers have seen his Lola visit in episodes like in "Blue's Big Baking Show" where they bake bibingka together and share traditions, bringing more awareness to Filipino culture.
Now, Josh and his Lola are back teaming up for a karaoke session singing about being Filipino. The catchy tune shares lyrics about what it means to be Filipino like spending time with family, joining in a song, and feeling the love whenever visiting the Philippines. The video shows different kinds of Filipino foods, the national flag, and an animated version of the picturesque beaches found throughout the islands. Blue and friends join in on the fun so check it all out below!
Cover Photo Credit: Blue's Clues & You Youtube Channel
Get ready to feel nostalgic! Paramount+ and Nickelodeon are gearing up to release a new Blue's Clues movie with none other than Blue's current friend and Fil-Am Josh Dela Cruz! The film, Blue's Big City Adventure is bringing back another trio much like Spider-Man: No Way Home! Steve Burns and Donovan Patton (Joe) are also set to appear alongside Josh as the movie is bringing together three generations worth of Blue's Clues hosts.
It's exciting to see how all three hosts will interact with Blue and hopefully other characters. Paramount+ teased a photo still of the film where we catch Steve, Josh, Joe, and Blue possibly lost in the city. It's basically everyone's childhood in a single photo. Stay tuned for more details and its official release date sometime this year.
Blue's Clues and You is the 2019 reboot to original Blue's Clues that aired from 1996-2006. Josh Dela Cruz, the current host has been sharing Filipino traditions and guests with viewers, bringing more diversity to the show. Last year, his Lola stopped by with bibingka and sharing the meaning behind the custom of "mano po."
Most recently, H.E.R. appeared on the show as a purple T-Rex who helped kids learn the different kinds of dinosaurs. She sang her way along with Blue as Josh and Blue traveled to the "Age of Dinosaurs."
It's so exciting to see Steve, Joe, and Josh reunite in a single film that will have audiences remembering their childhoods. Don't forget to grab your pen and pad when Blue's Big City Adventure releases this year!
Cover Photo Credit: Paramount+ Twitter
HER made her childhood wish come true when she had a guest role on Nick Jr.'s Blue's Clues & You. She posted a snippet of her character as the purple T-rex. HER meets Josh and Blue as they traveled back in time to visit dinosaurs to find out what's in the egg Josh had.
Before HER paid a visit to Blue, Josh's grandma also paid a visit to bring over her bibingka recipe. HER's purple T-rex helped Blue and Josh sort out the different types of dinosaurs. She sang her way through and pointed out how to tell the difference between a Triceratops to a Stegosaurus. The tune is so catchy and made to get stuck in your head. Now, we also know along with Blue which dino is who.
Cover Photo Credit: HER Instagram
Could your Lola be the next Disney/Marvel Lola? It looks like they are adding even more diversity possibly in the Spider-Man franchise. They are searching to cast for the role of Lola. The description posted says, "a Filipino or Filipino-American female, 50 to 90 years old fluent in English," according to the Project Casting.
No acting experience is required, but whoever is casted must be comfortable with traveling to Atlanta, Georgia for filming. Although the casting call says it's for a Disney film, Tom Holland has confirmed on social media that production has started. Not much has been released about the production, as we know these films are top secret.
However, Jacob Batalon shared on his Instagram story that he's back as Ned. Ned is Peter Parker's best friend and the "guy in the chair." Batalon's comedic relief in the first two films and in the recent Avengers film has made his character a fan favorite.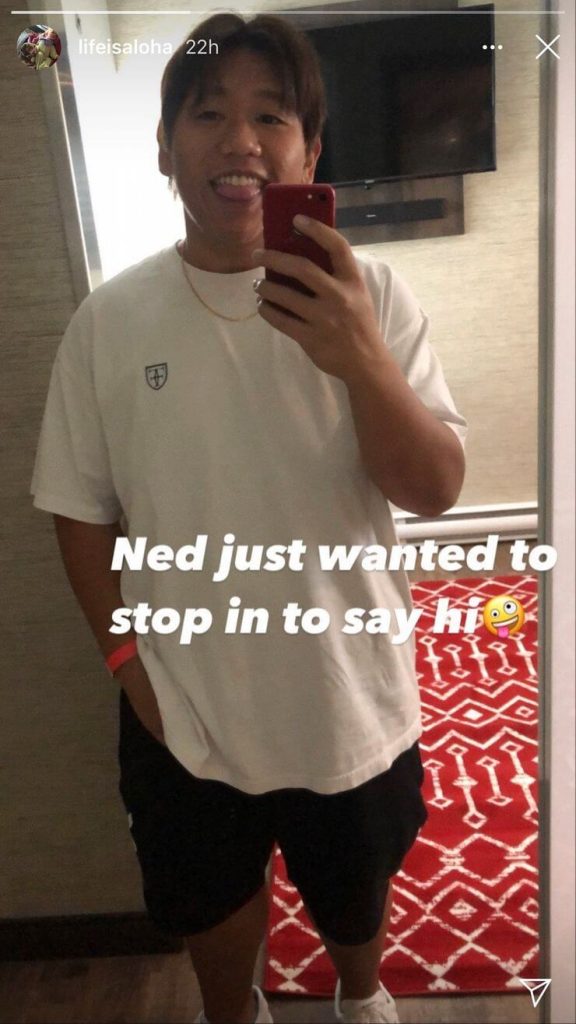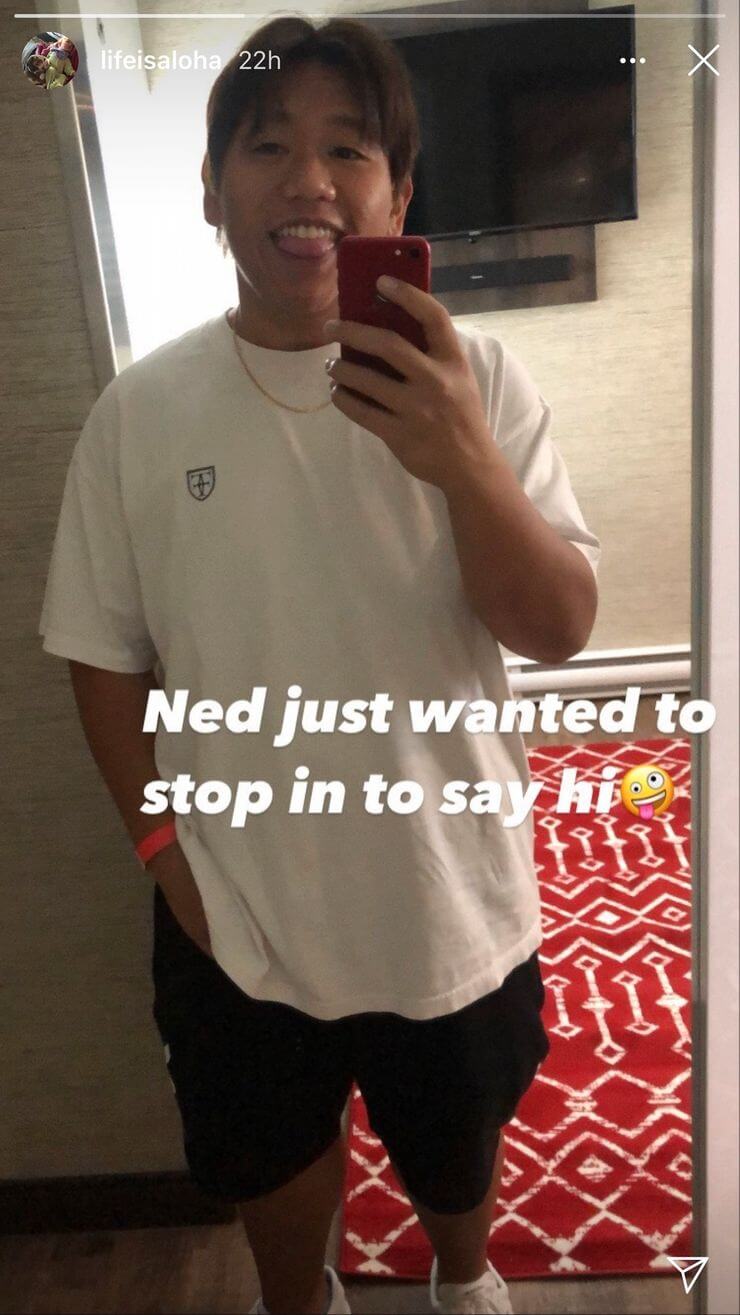 We can only hope to see Batalon as Ned interact with his Lola. Maybe she'll be just as funny as he is and becomes everyone's Lola. Who knows, she could even invite Peter Parker to stay for a traditional Filipino meal!
Recently, we've seen Lolas appear more in mainstream media. DisneyUK released a Christmas advert that focused on a granddaughter and Lola relationship. The commercial portrays a family tradition of Christmas crafting and their love of Disney. They make parols, Christmas lanterns together but as the granddaughter gets older, the tradition begins to fade. However, a Mickey Mouse memory brings the Christmas spirit back.
We can't also forget when Lola visits Josh and Blue on Blue's Clues & You! They share a Filipino dessert, bibingka but we also see the honoring custom of "mano po." Of course, she doesn't leave without singing a tune for the viewers.
We are seeing more of the Filipino culture be shared in media and traditions introduced especially to the younger generations. It's exciting to see that another Lola bring more of the Filipino heritage in a huge way! This is the start of continuing to see more of ourselves and family represented on screen.
DJ Marlino catches up with AJ Rafael as he shares news about this year's virtual event, Crazy Talented Asians. The holiday special is back again but instead of having a live event, it will be virtual. Of course there'll be challenges but he is grateful for the opportunity to direct the show. AJ continues to spread awareness about Asian excellency in media despite the different format. The show of course will highlight many of his friends and other performers like Isa Briones (Picard, Hamilton), Josh Dela Cruz (Blues Clues), Dante Basco (Hook, Avatar The Last Airbender), Deedee Magno Hall (Steven Universe, Mickey Mouse Club).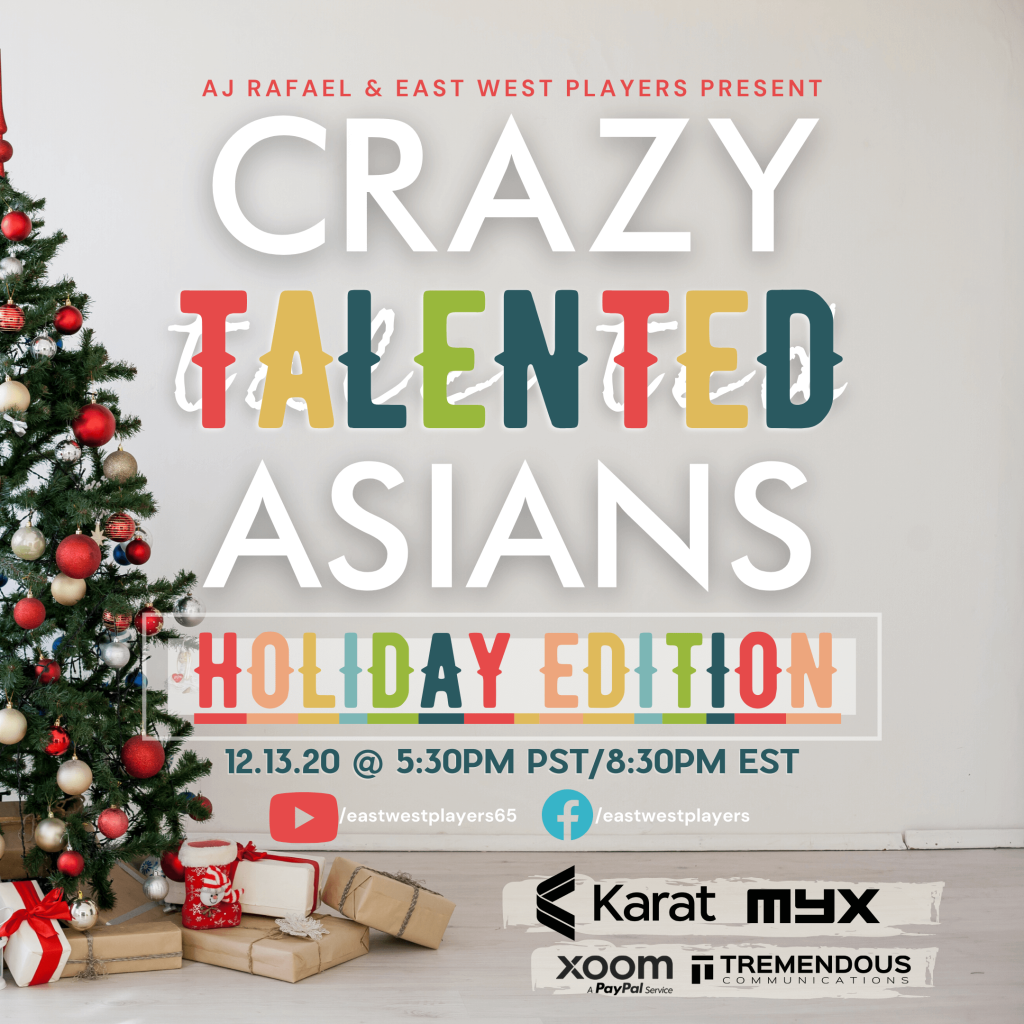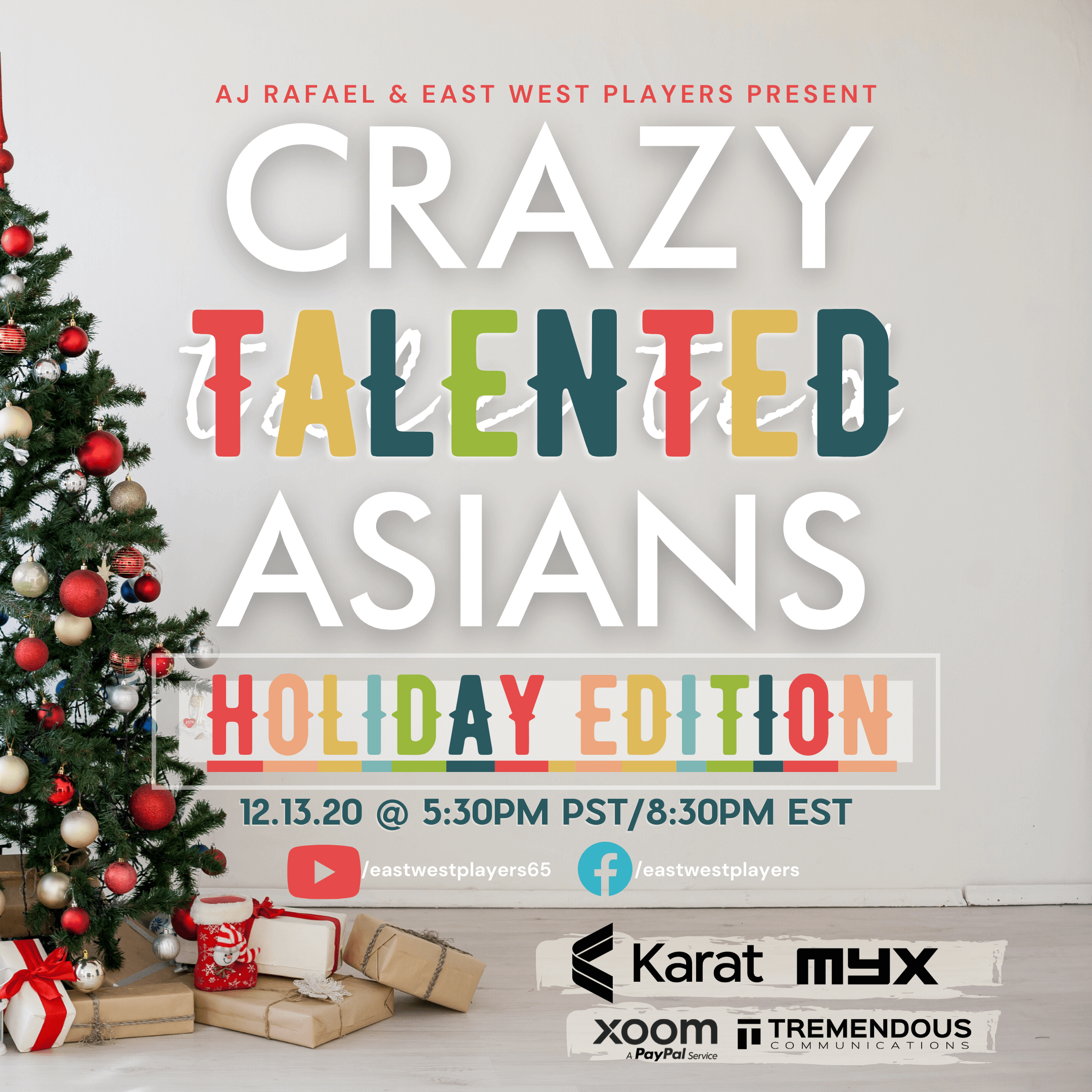 With the holiday season being his favorite time of the year, AJ is excited to help bring the holiday spirit. He tells us what his favorite Christmas song is and how he's been gearing up in organizing the event. Check out the rest of the interview below and let us know if you'll be catching the event in partnership with myx & Tremendous Communications, presented by Xoom & Karat on December 13 LIVE from East West Players Facebook & YouTube.