Arthur Miguel's latest single "Lihim" fuels the internet's biggest fantasy- to receive a confession of love under the beautiful glow of the moonlight. " Lihim " is now on top Spotify playlists such as Tatak Pinoy, Hot Hits Philippines, and Top Songs Philippines. As of writing, the single is now on Viral 50 Philippines at #13 and #23 on Spotify Daily- making it one of the must-listen-to songs of the year. The surge of streams and chart action is not surprising for Miguel, saying it's a relatable song.
"Lihim" is a ballad dedicated to listeners who want to live in their rom-com movie moment. Arthur Miguel shares in an interview that "Lihim" draws inspiration from scenarios that are straight out of a coming-of-age love story. "I wrote the song for people who don't have the confidence to express their true feelings. Because I know what it feels like to keep those feelings when you like or love someone," he states in an interview. "I want to tell them that maybe when they hear the song, it's their chance to tell them," he continues, telling the story behind his hit. With a beautiful blend of endearing vocals, lyrics straight out of his heart, and a soft-yet-straightforward groove, "Lihim" is a beautiful hit that surely resonates with the audience Arthur Miguel has in mind- young, in love, and yearning for a genuine connection. The single also came with a heart-warming music video he conceptualized himself, now boasting almost half a million views on his YouTube channel.
"Lihim" naturally found itself in the trenches of Pinoy TikTok, with Arthur Miguel rolling out the "Aamin Ako Kapag" filter to accompany his music. The idea came naturally for him, who admits he enjoys posting content on the platform. "It always gets to the situation that it's painful, but somehow TikTok users will turn it into something funny in the comments section," he says.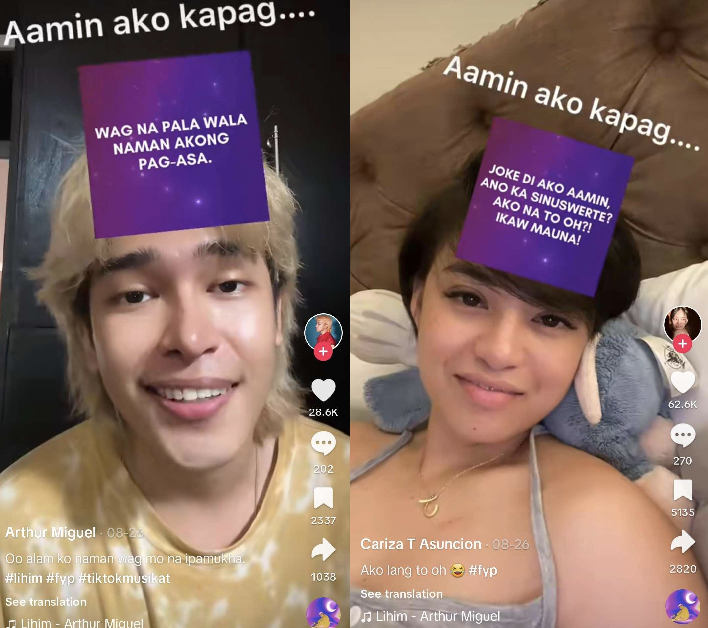 He also jump-started another trend, highlighting the chorus of his now-viral hit. "Sasayaw Sa Kulog At Ulan" features clips of couples dancing in the rain, ranging from everyday couples, fan edits of celebrity and fictional pairs, and even single people looking for someone to dance with them. As both trends continuously gain traction, Arthur Miguel credits TikTok users for their creativity and how they inject light-hearted comedy in "hugot" content.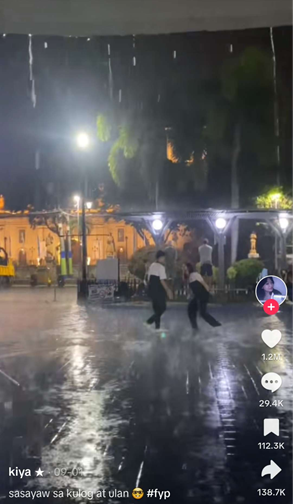 With "Lihim" and its current success, Arthur Miguel sees this as an opportunity to thank his supporters through a series of shows this October. The "Mga Lihim ni Arthur" gig series is set across select intimate venues in Metro Manila, and will also have a surprise roster of support acts. Don't worry though- Arthur will drop hints about the support acts, so make sure to check his socials out! Each stop will also have its own exclusive perks, encouraging fans to attend every show.
Mark your calendars for the "Mga Lihim ni Arthur" dates and stops:
October 6 – INT/EXT Bar, Cubao Expo
October 13 – Thirsty Barber, San Juan
October 20 – Sari Sari, Makati City
October 27 – ???S ? P??'?, Quezon City
Now that the secret's out, stream Arthur Miguel's "Lihim" on Spotify, Apple Music, YouTube Music, and other digital streaming platforms.
Cover Photo Credit: Warner Music PH