After a long four year hiatus, Daniel Caesar made his heavily anticipated return to the Philippines for his SUPERPOWERS WORLD TOUR on July 19. The one night special, which went down at the Manila World Trade Center, also appropriately featured local singer Jason Dhakal setting the tone as an opening act. After the "Body & Soul" & "Manila" artist warmed up the crowd, the sold out audience waited in excitement for the Toronto native crooner's entrance.

Daniel Caesar fittingly began his set with "Ocho Rios," the lead off track from his most recently released album "NEVER ENOUGH." His hour-long set ran through crowd favorites from his latest project like: "Do You Like Me?" and "Let Me Go" — but no songs received better fan-fare than "Valentina" and "Always."  In addition to performing his newer material, Caesar went deep in his catalog to perform classic records like: "Streetcar," "Japanese Denim," "CYANIDE," and more.

Perhaps the concert's two highlights were "Best Part," which included a proposal in the audience mid-song. Daniel Caesar also came back from for an encore and closed out his set with a show-stopping crowd assisted rendition of "Get You." During the show, he promised to come back to the Philippines soon and we can't wait for new music and his return here!
Daniel Caesar is making his heavily anticipated return to Asia — and the 'Best Part' is the Philippines is included in the tour dates. The singer, who recently just dropped his critically acclaimed third album "Never Enough," will be hitting the World Trade Center in Manila for his "SUPERPOWERS" world tour. The one night special, presented by Karpos, will be the Canadian crooner's first time in the country since 2019. The events company announced the show on their Facebook page.
The intimate concert will be standing room only with Gold tickets starting at PHP 4,410 and VIP tickets starting at PHP 6,590. Fans with presale access will have first dibs on tickets from May 24-25 before the general public can purchase tickets starting on May 26. You can purchase tickets here.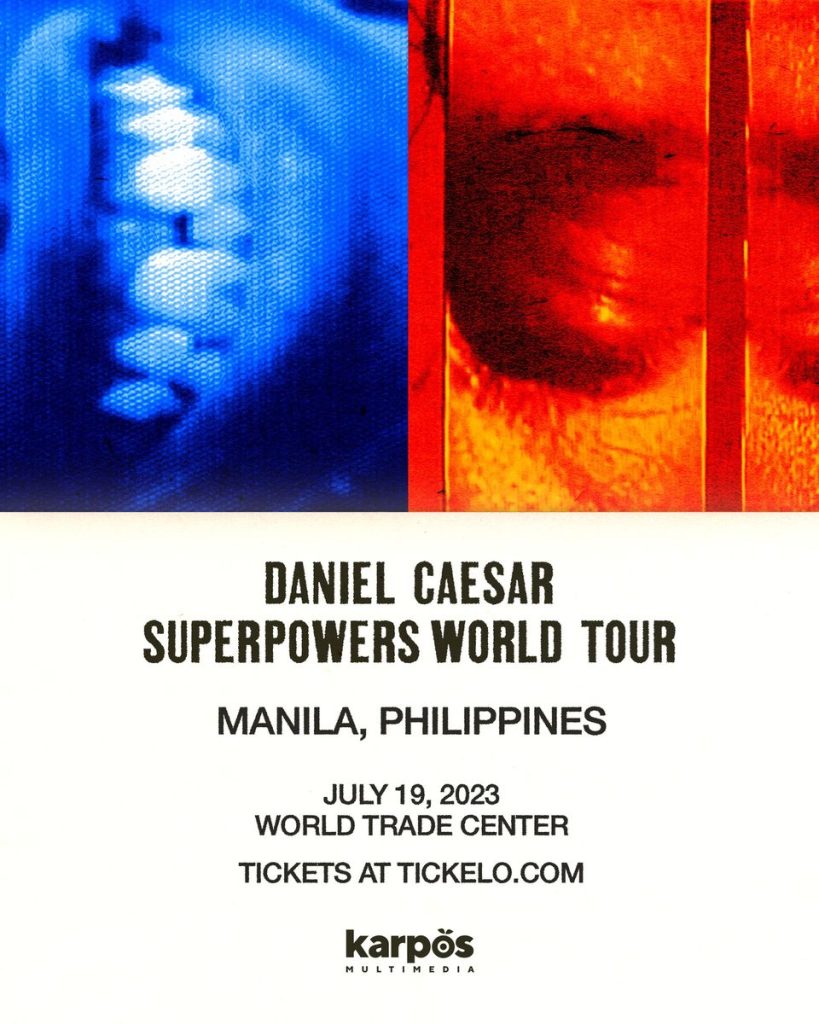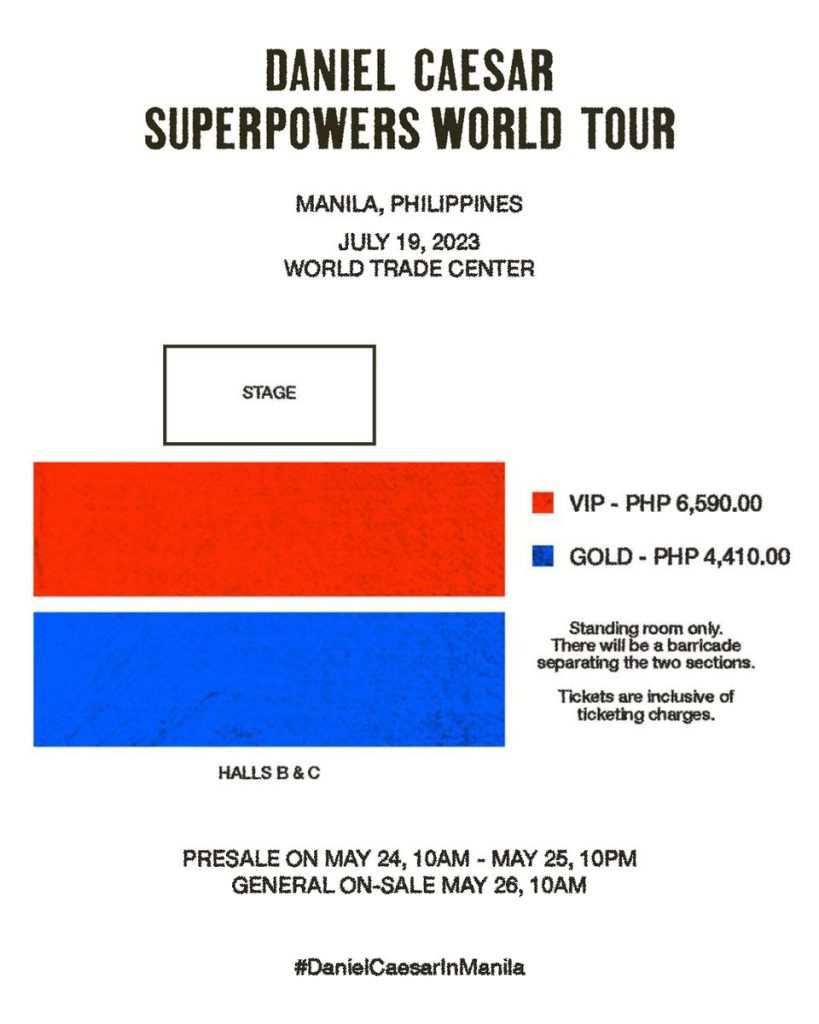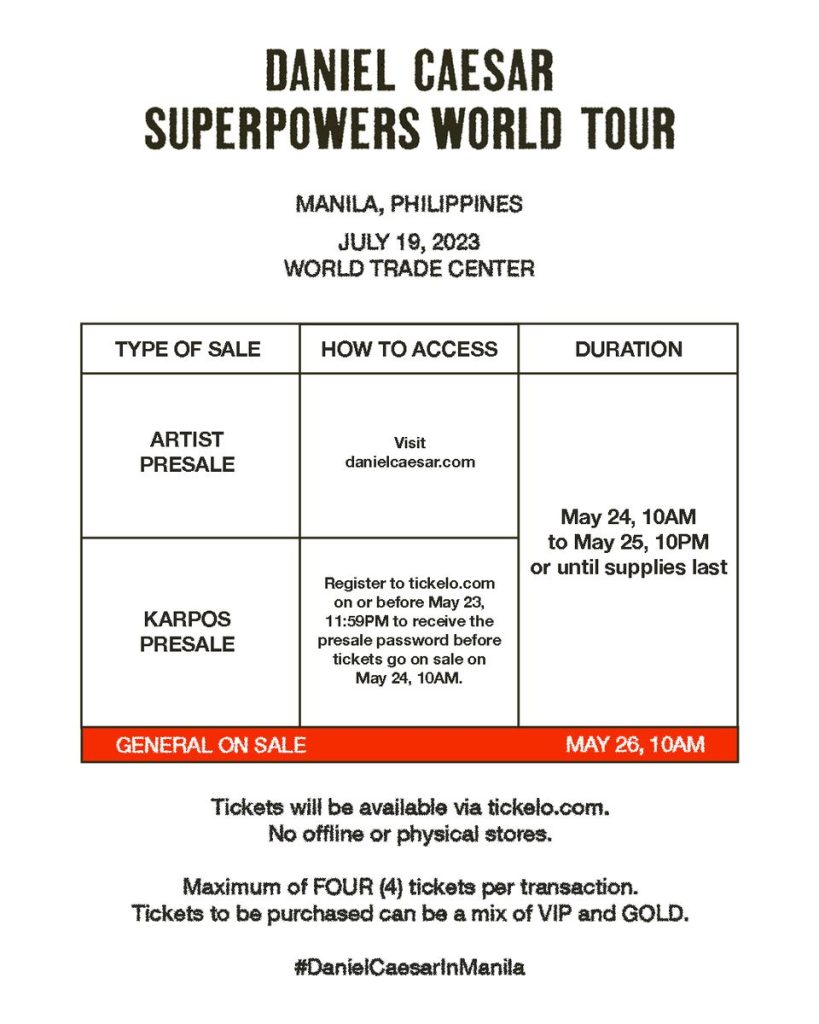 Photo Courtesy of Daniel Caesar's Instagram
Lauv is making his heavily anticipated return to the Philippines, announcing not one - but two concerts. The Pop artist will be performing in Manila and Cebu this September 2023 in support of the Asian leg of his "Between Albums" world tour! The hitmaker will be shutting down Waterfront Hotel in Cebu on September 9 and SM Mall of Asia Arena in Manila on September 11.


In an exclusive interview, Lauv described the love he has for the Philippines and Filipinos. You can buy tickets for both of his concerts via events promoter Live Nation Philippines.

Photo Courtesy of Lauv's Instagram
Finally! Bruno Mars is coming back to the Philippines! Last week, Live Nation Philippines announced that Mars will be rocking out the Philippine Arena in Bulacan on June 24. According to the event company's website, ticket prices for the one night spectacle start at P2,750 (Upper Box C) and range up until P18,750 (Floor.)

This marks the fourth time that the critically acclaimed Filipino singer will be performing in the Philippines, with his last show dating back to 2018. The multiple Grammy Award winner is best known for his deep catalog featuring hit records like: "That's What I Like," "Versace on the Floor," "Chunky," "Finesse," "24K Magic," "Just the Way You Are," "Grenade," "The Lazy Song," "Treasure," "Locked Out of Heaven," "When I Was Your Man," "Please Me," "Leave the Door Open," and that's just to name a few!

You can buy tickets for the concert here!
British-Australian singer Ruel has just announced Asia tour dates for his 4TH Wall World Tour, including a one night special in the Philippines. In collaboration with concert promoter Wilbros Live, the global artist is set to rock Samsung Hall on Friday, May 26! This will be his third time in Manila, with his most recent being in a free mall show Taguig City last February.


Ruel took to his Instagram to voice his excitement for the added Asia tour dates and shared the following caption: "WOOHOO so stoked to finally get back to asia and see you all again!! these shows are gonna be truly something special ❤️
anddd im giving away 1x double pass per show, so tag all the friends u wanna go with and drop ur city name in the comments. ill be picking the winners in the next 24hrs 🙂 see u sooon xxx."

Tickets for Ruel's 4TH Wall World Tour show in Manila will go on sale beginning April 11th at 10 a.m. via SMTickets.com and SM Tickets outlets. You can watch his latest music video here.
Photo Courtesy of Ruel's Instagram

Jason Dhakal wraps up a strong 2022 with a new song that will have you in all the feels. The Warner Music artist's latest single is a heartfelt tribute to his home, "Manila." The music video features the singer performing his ode to the cultural city alongside a live band. The visuals also showcase iconic Manila landmarks such as Binondo and Escolta.


Jason took to his Instagram to share that this song has a very special place in his heart. According to the soulful crooner, he has been waiting to release this song for years! Watch Jason Dhakal's new music for Manila below!

Photo Courtesy of Jason Dhakal's Instagram
Founding member of The White Stripes, The Raconteurs and The Dead Weather, Jack White is coming to Manila on November 5, 2022! The musician, who will be performing in the Philippines for the first time ever, will be hitting the Samsung Hall in SM Aura Premier for his 'The Supply Chain Issues Tour.'
As one half of The White Stripes alongside his ex-wife Meg White, the 12-time GRAMMY Award-winner and 36-time nominee, is behind big hits like "Seven Nation Army," "Fell in Love With a Girl," and "Blue Orchid." You can buy tickets for his concert via SMTickets.com and all SM Tickets outlets nationwide.
Clinton Kane has just announced his MAYBE SOMEDAY IT'LL ALL BE OK WORLD TOUR! The Australia-based, Norwegian-Filipino singer-songwriter will be touring Southeast Asia at the end of 2022.

Kane will be performing in Manila on December 3rd at the New Frontier Theater. Tickets for the show are available now and can be purchased here. Here is more information on ticketing prices: VIP area 1 tickets cost PHP4,500, VIP area 2 tickets cost PHP3,700, Loge area tickets cost PHP3,950, while balcony tickets range from PHP2,800 and PHP1,500. Fans will also have the option to upgrade their tickets to a meet and greet package or a meet and greet plus soundcheck package.

Photo Courtesy of Clinton Kane's Instagram

Netflix have been bringing out great docuseries that highlights countries around the world. Some about its people, food, and culture. Now, a new series called, Midnight Asia brings out the playful side of Asia's metropolises. Nighttime is the best way to explore a city's adventure, go-to spots, and really learn about the culture you don't see during the day. This docuseries captures the food, drink, music — and night owls who shine in the dark.
Manila comes alive at night as rappers battle, a queer techno party takes off, and rich and poor alike line up for crispy pork-topped rice porridge.
Manila is one of the highlighted cities and the last episode of the series. It takes you all over Asia from Tokoyo, Seoul, Mumbai, Bangkok, and Taipei. The melting-pot city of the Philippines is captured through through the eyes of the locals. We see rap battles, artists painting the famous Tenement basketball murals, and a great late-night lugaw (rice porridge) spot in Makati City that's open 24-hours.
Here's the list of spots featured that you'll need to check out on your next trip:
The Fliptop Festival - Aseana City Concert Grounds to catch an epic rap battle
Alaric Yudson, Founder and CEO of Fliptop Battle League showcases a few battles that brought out crowds in the rain.
Lugawan Sa Tejeros - Makati City
This food joint is open 24/7 and will fulfill your late night cravings or hit the spot after a night out with friends. There's a variety of choices in addition to their famous lugaw like arroz caldo, palabok, goto, sisig, and more. Best part is that almost everything is less than $1.
Philippine Wrestling Revolution - Power Mac Center Spotlight Theater
Catch a wrestling match that will for sure keep you on the edge of your seat. You may even see a re-match between Jake De Leon and Vernice Gabriel aka Crystal.
The Tenement - Taguig City
Catch street ball at its finest among who have a deep love for basketball. You could also check out the featured murals either on the court or somewhere along the buildings concrete walls created by artists and residents.
The Elephant Party - XX XX Nightclub
Wanna have fun and let loose? Check out the only underground queer techno party in Manila and some of Shanani Gania's creativeness during theme nights at the club.

If you haven't seen it, it's a must see. Check out the trailer below!
Cover Photo Credit: Netflix Youtube
Who else misses traveling like we do? Youtuber Mikey Bustos takes NBC's Today Show hosts Hoda Kotb and Jenna Bush Hager on a mini tour around Manila. Mikey is a singer, comedian, and entertainer who grew up in Toronto, Canada and is now based in Manila. He likes to travel the world while living out his dream of being a performer and makes fun video and vlogs along the way to share with his 1.29 million subscribers.
Mikey kicks it off with a kalesa (horse drawn carriage) ride around various churches, moments, and historical sights. After sightseeing, he shows a couple of pastimes that we do best like tinikling and a few of our national attire like the Barong and Filipiniana dresses.
He then diverts to Bohol in the central Visayas region to check out the natural wonder of the world, the Chocolate Hills. Mikey also stops by the tarsier sanctuary to visit the famous animals of Bohol. Wanna guess his next stop? Of course, the beaches of Boracay and Palawan. From the white sand beaches to the underwater caves, the Philippine beaches are a wonder itself.
Lastly, you can't talk about the Philippines without talking about food! Mikey goes to the street to find the best snacks, restaurants, and treats. Mikey gives a glance at the street food vendors and visits restaurants packed with pancit, chicken inasal, lumpia, and halo-halo. This totally makes us both hungry and wanting to go back to visit the homeland. Where's your first stop next time you visit the Philippines? We wanna know, @myxnews on Twitter!
Wanna see more BTS of Mikey's trip? Check out his vlog!
Cover Photo Credit: Mike Bustos Twitter
Rolling Stone Magazine's latest article looks into the "trigger city" theory in music. To describe the theory, it's "the Butterfly Effect for music streaming. All fans are created equal. A listener in Malaysia or Mexico is as reachable as a fan in Los Angeles or London."
However, Manila is also making its mark in the industry by becoming a target for upcoming artists. Filipinos love their music, from pop songs to strong ballads. Last year, Danish artist, Maximillian's Beautiful Scars soared to the top and landed in the Philippines' Spotify Top 10. Its popularity earned the song 150,000 streams a day with top monthly listeners all from the Philippines. To show love back to Filipino fans, Maximillian collaborated with Filipina artist Moira Dela Torre on an acoustic version of the song.
The article mentions that Quezon City has a population of 3 million people. Streaming platforms have made it easier to accomplish a snowball effect in fandoms and growing fan bases. This can " 'trigger' a wave of interest that moves frictionlessly from one interconnected market to the next, eventually washing ashore in the U.S."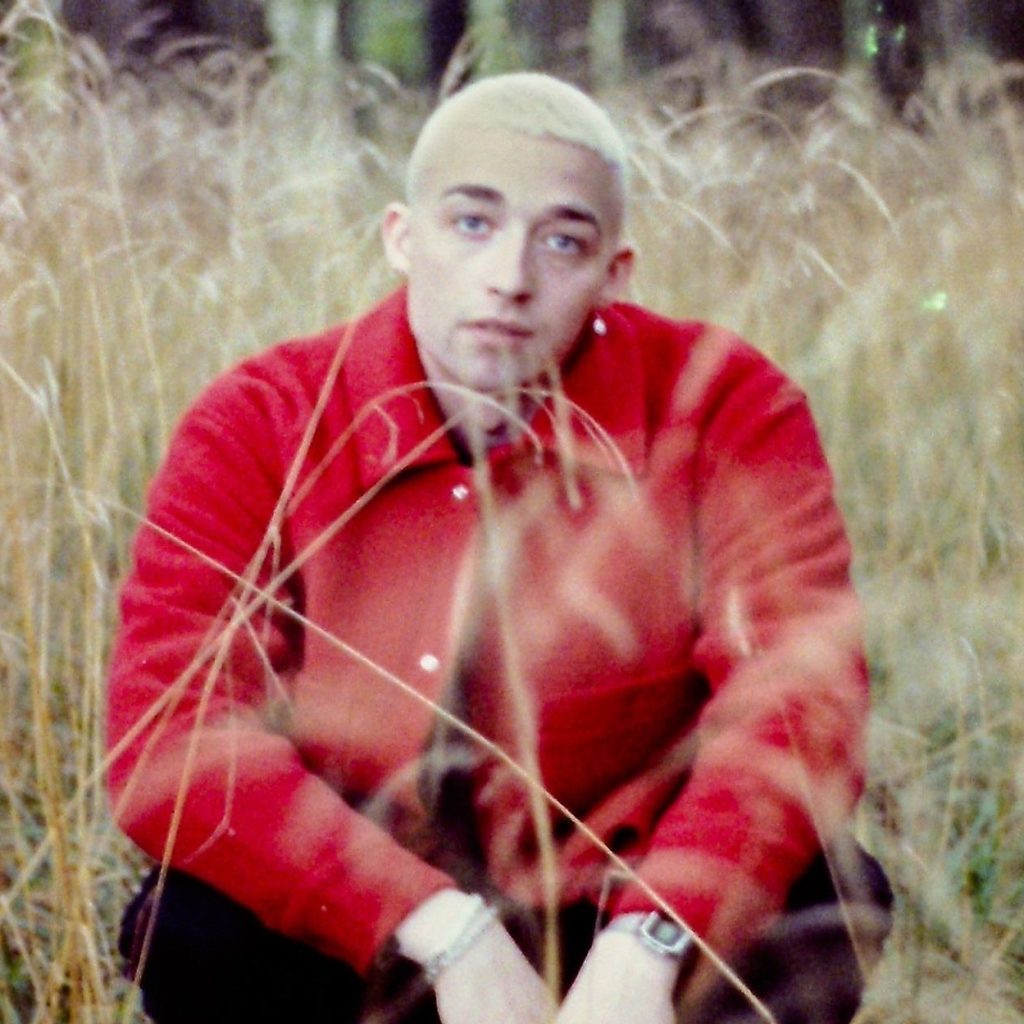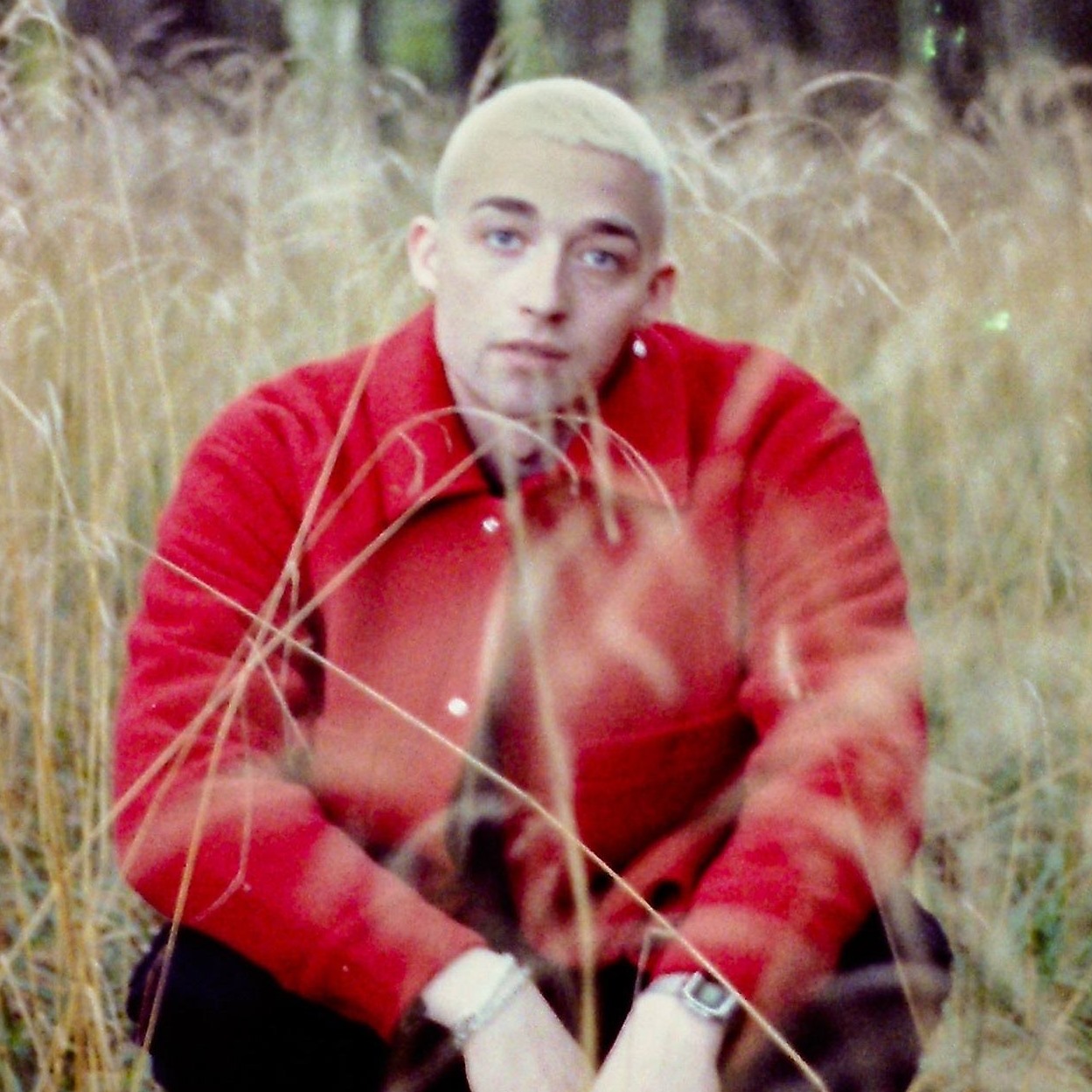 For some, the end goal might be to break the U.S. market, but it's time to think globally. With buzz growing in the Philippines, it can spread to other markets. After Beautiful Scars' momentum rose, Maximillian's next release expanded to 25 different countries' New Music Friday rankings. Manila has the opportunity to influence listening habits that would ripple into the U.S. market.
Another artist who had their song rise in the Philippines is Pink Sweat$' At My Worst. Here we also see the trigger city theory as the R&B track reached the top of the charts. The song which has a similar mellow tone to Beautiful Scars would resonate in the Philippines just like how Lauv's music is a favorite.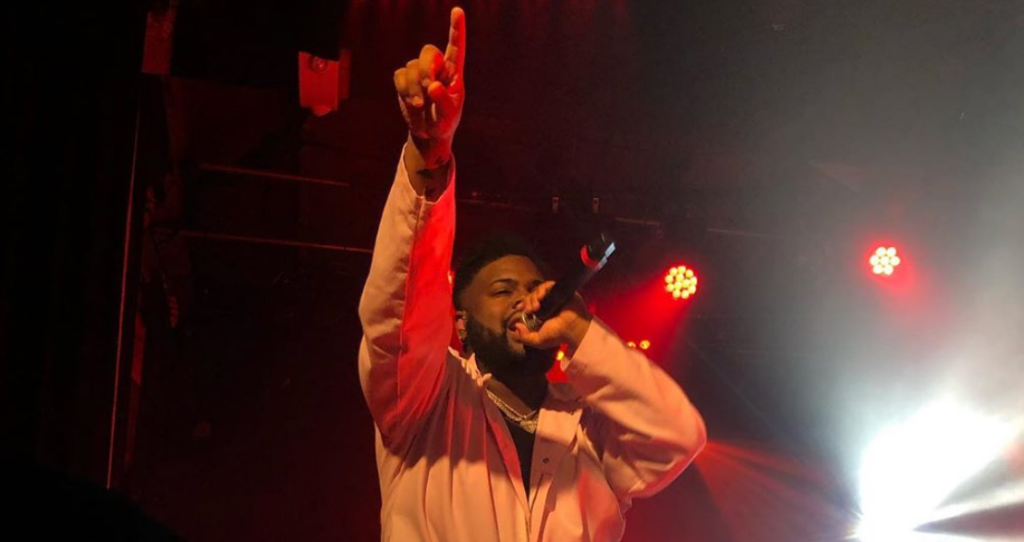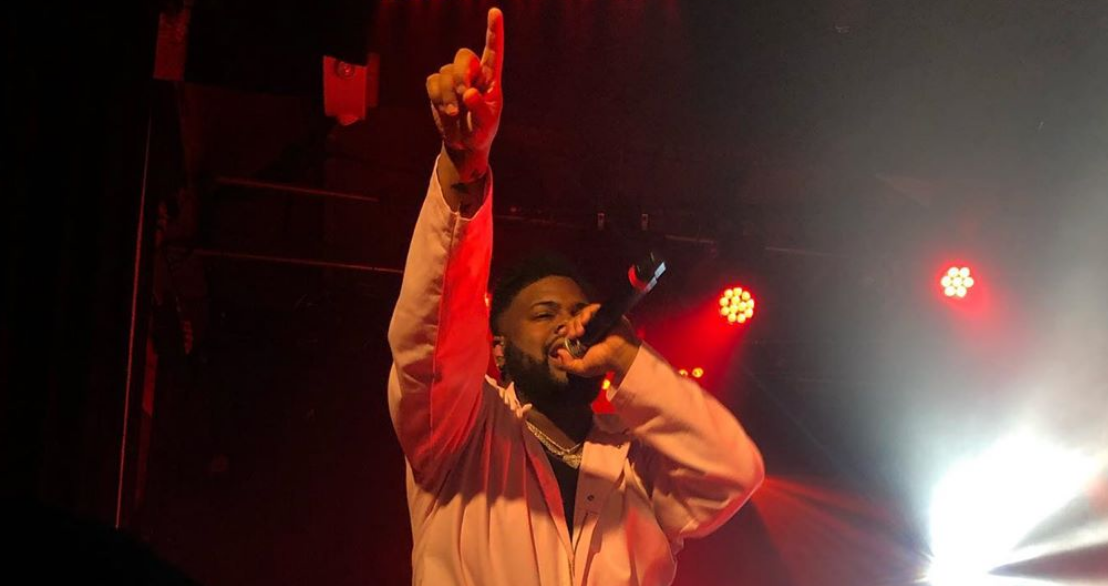 Manila is a city you don't want to sleep on. The crowd appreciates and understands good music. With the streaming platform as the main form of consumption, global thinking is now the norm. The music industry is expanding outside the U.S. and Manila is at the forefront of recognizing the next big thing.
*Cover photo source: Maximillian Facebook
When traveling was still a thing, Jo Koy visited the Philippines and took his latest show around the islands. While selling out multiple shows at the Mall of Asia Arena, he also filmed his latest Netflix special, Jo Koy: In His Elements. The special spotlights the Filipino culture, food, and fellow Filipino talen.
Jo Koy pays it forward and invited three local comics to open for him at the Mall of Asia Arena. Imagine finding out Jo Koy was your own open mic and likes your material then invites you to perform at his. He gave them the spotlight and an experience they'll never forget.
He shares who he is on a world stage while introducing us to other Filipino talent. The theme song to the special, Kayumanggi was produced by chart-topping producer Illmind and with vocals by local artists. Jo Koy carries the Philippines wherever he goes. He's proud of his culture, but especially his mom. It is easy to relate to his stories and laugh at the similar situations we find ourselves in. How many time have we been told to look with our eyes and not or mouth? Even if you're not Filipino, everyone has their crazy family stories and traditions that we all understand.
Check out more of Jo Koy's visits to the Philippines!