What happens when you put a group of talented creatives together overseas? You get a Careless Music team living under one roof in Los Angeles. James Reid and his crew of 11 others take on one of the cities for entertainment.
You know they can't not be making music while they're down in California. The main goal of the trip to expand their horizons and share with the team a large scale version of their creative talents. With this behind-the-scenes look of what went down in those two months, it couldn't be without the fun antics like Liza Soberano's odd favorite food combo of oatmeal and tuna.
There's a lot to see in this debut episode but don't worry they'll be more to come! This is only the beginning to #CarelessInLA.
Cover Photo Credit: Careless Music Instagram
The wait is finally over as Massiah premieres the music video for his track, "Island City" featuring Because a day after his birthday. Visit the province with Massiah as he reflects on his life before moving to the city. "Island City" tells the story of Massiah's contemplation between his life in the islands compared the fast-paced city life.
Born in the Visayan province of Dumaguete and raised in Ghana, we see where Massiah gets his laid pack personality from. The video translates the picturesque island life through outdoor visuals to show the meaning of R&R. City life can catch up to a person and sometimes we all need that down time to just enjoy ourselves with the right company. Massiah and Because's love interests are portrayed by influencer models, Chucel Njigha and Xena Ramos. Sit back and relax alongside Massiah and picture yourself on the island too.
Catch the music video below!
Cover Photo Credit: Massiah Instagram
This week's MYX News Hot List, new episodes weekly at www.myx.global/myxnews.
1. MYX SPORTS: ALEX WASSABI'S BIG WIN - Fil-Am Creator Alex Wassabi wins the biggest Influencer Boxing Event of 2022 versus fellow content creator, Deji.
2. MYX MUSIC: MASSIAH DROPS DEBUT ALBUM - After the string of singles and collaborations, Careless Music's Massiah has finally released his first album, "Lahi" inspired by his own adventures around the country.
3. MYX CULTURE: PINAY POWER CELEBRATED AT BILLBOARD - Billboard recognizes some of the influential and most hardworking women in the music industry; Olivia Rodrigo, Saweetie, and H.E.R.
4. MYX ENTERTAINMENT: 2 GOOD 2 BE TRUE - Kathryn Bernardo and Daniel Padilla return to primetime with new rom-com teleserye, "2 Good 2 Be True".
5. MYX ENTERTAINMENT: GIGI DE LANA DOMINATES THE WORLD - After wrapping up with her recent concert at New Port Performing Arts Theatre in Resorts World Manila, Gigi De Lana is gearing up for Domination: Middle East Tour! For more details, visit https://myx.global/gigidelana-tour.
After a string of singles and a handful of collaborations, Careless Music's Massiah has finally released his first album, LAHI. The word "Lahi," when translated from Tagalog to English, is a noun and means "race." When translated from Bisaya to English, it's seen as an adjective and means "different."
LAHI is the story of the islands. It's a spirited, sonic expression depicting the ebb and flow of trying to make it in life and finding enjoyment in it as you do so. A testament to the tropics, it imbues island-instrumental influences to most of the hip-hop, rap, and RNB tracks in it while mixing Afrobeat, neo-soul, and electronic elements. It tells tales inspired by Massiah's own adventures around the country—tales of love, exciting journeys, and bittersweet moments.
LAHI includes some collaborations and of course some new tracks alongside some of his recent releases like Stay With Me, Higher, and Paid For It. The 9 track album features Because, Fern, Cavill, James Reid, and August Wahh. LAHI is an escape from the big crowds and the noise and the city. It's a reminder of the island life.
LAHI is finally out, and you can now stream the album here.
Careless Music had a huge 2021 with all the new music, artists, and videos that came out. Ever wonder how they pulled it all off? The record label shared a highlight video reel from their projects and behind the scene footage of the team. Catch a glimpse of the brainstorming sessions, team members, their camaraderie. They know how to work hard, play hard.
It's said that it takes a village to raise a person, but took blood, sweat, and laughs to pull of what they did in 2021. See how some of your favorite music videos came together like James Reid's "Hello," Jolianne's artist profile, and tons of footage from the studio with Nadine and Massiah. We finally know how they got the bathtub to the beach!
Cover Photo Credit: Careless Music Facebook
Careless Music had a huge year with new music, collaborations, and artists. They released their end-of-the-year playlist which includes many of the songs that debuted along with remixes. The 20-track playlist will keep you company for the rest of the year and bring you into 2022 in good vibes.
In collaboration with Mod Audio, there's a genre for everyone. So turn up the volume, kick back, and ease into 2022 with good music.
Cover Photo Credit: Careless Music Twitter
[wptb id=12213]
Massiah releases his final track of the year with "Higher" which rounds out his trilogy compilation. The Dumaguete City native and certified island boy raps about his day-to-day hustle, but with an appreciation for life and all its pleasures.
We catch a glimpse of missing sitting high overlooking his hometown of Dumaguete City then taking a spin around his go-to spots in his city. One of the aspects of the track that surprised us is the tempo change because it brought a different energy to the song. Massiah lets us know that all we need is good music, friends, and vibes to lighten our mood and appreciate life.
Massiah pushed out 2 previous singles in the last few weeks from "Stay With Me" and "Paid for It." Could we possibly see an EP coming in the future? For now, catch up on Massiah's 3-part series Novel Trouble with Episode 2 where he chats with Lux Valor, owner and resident witch of House of Hecate, as they make candles and do a tarot card reading.
Cover Photo Credit: Careless Music Twitter
After the release of his first track of the year, "Stay with Me," Massiah is already back with his second single. "Paid For It" is sonically opposite of the R&B track "Stay with Me" as it's an alt-rap track layered with trap elements, flamenco-inspired guitar samples, and an entrancingly rhythmic drum pattern. To add to the release of the track, Massiah gives us another self-directed visualizer, which was shot in his hometown of Dumaguete City in the Philippines. Check out the new track and listen on all platforms.
Massiah describes the song as an "inspiration for listeners to take up the mantle as a lone wolf and forget their own path, leaping towards an endless finish line." The lyrics dive in and depict the moment you let all your inhibitions go and sacrifice yourself to the whim of your destiny. You definitely see this in the visualizer as people zip through the city on longboards living. They're just letting go, feeling free to follow their destiny.
"Paid for It mimics the "Stay With Me" music video which highlights his life growing up in Dumaguete. It takes viewers on an afternoon with Massiah and his friends longboarding near his hometown in the forest-filled streets of Valencia.
In addition to new music by Massiah, Careless Music released 2 remixed tracks to the collab between Nadine and Massiah for "White Rabbit." It's another project they worked on with the label, After The Noon Records. The song was remixed by producer LUZE, the multi-disciplinary creative with a pursuit for the moody and easy-going while After the Noon CEO Arthur Tan created Flight Like This remix with Massiah. The label recently also remixed another track form the Wildest Dreams album, "Intoxicated."
Raised in both Dumaguete and Ghana is a hip-hop artist who pulls inspiration from various genres, stemming from his diverse background and exposure to a wide range of music growing up. He uses his eclectic taste to sift through different styles and then stitch them together creating his own unique sound. Music that's combined with his masterful lyricism, expressive and melodic stories brimming with bravado all delivered in a sophisticated and stylish manner.
Raised in Manila with experience in New York City, Arthur is a producer and DJ who has performed all over the Philippines, making crowds dance whether in hidden pubs,
go-to venues like Black Market and The Palace, or even Bacolod's Masskara Festival.
In NYC, he has brought his music to Manhattan and Brooklyn, performing in venues including Kinfolk 90, Kinfolk 94, The Vinyl, and Smithfield Hall. Even in a pandemic, he has managed to release new music - including his debut single "Peace of Mind (ft. vydd)" and his debut EP After the Party in May 2021. His latest single "I Need U," a collaboration with Manila-based singer-songwriter Lesha, was released in July 2021.
Cover Photo Credit: Careless Music Facebook
Sit down with Massiah as he takes you on on a journey in Massiah: Novel Trouble (Series). This 3-part mini series has him go out of his comfort zone to explore other types of art forms. In this first episode, Daphne Chao, founding owner of Ilyang Ilyang, teaches Massiah the tips and tricks of crocheting.
We've seen his Instagram posts wearing a crocheted beret and we definitely were wondering where he got it. Now we know, he made it! He explains why we wanted to start hosting this series, "during the pandemic it was hard starting or trying new things. Luckily I have great friends who want to show me what they do."
Daphne Chao is a crochet artist with a crochet line called Ilyang Ilyang who got into the art when she was stuck in Bohol during the lockdown. With what started as friends wanting to make bikinis during the lockdown, turned into a hobby that isn't going away. Since finding crocheting, she's been creating and experimenting on all sorts of items like hats, cardigans, vests, and more!
What hobbies did you get into during the pandemic or lockdown? How did you stay creative and is it now part of your daily routine? We can't wait to see the other videos in Massiah's series and we look forward to learning along with him.
Cover Photo Credit: Careless Music Facebook
After Massiah's collaboration with Nadine on the track, "White Rabbit" on her album Wildest Dreams, he releases his first single of the year "Stay With Me." The new track comes with a brand new music video that he co-directed along with Gab Foulc.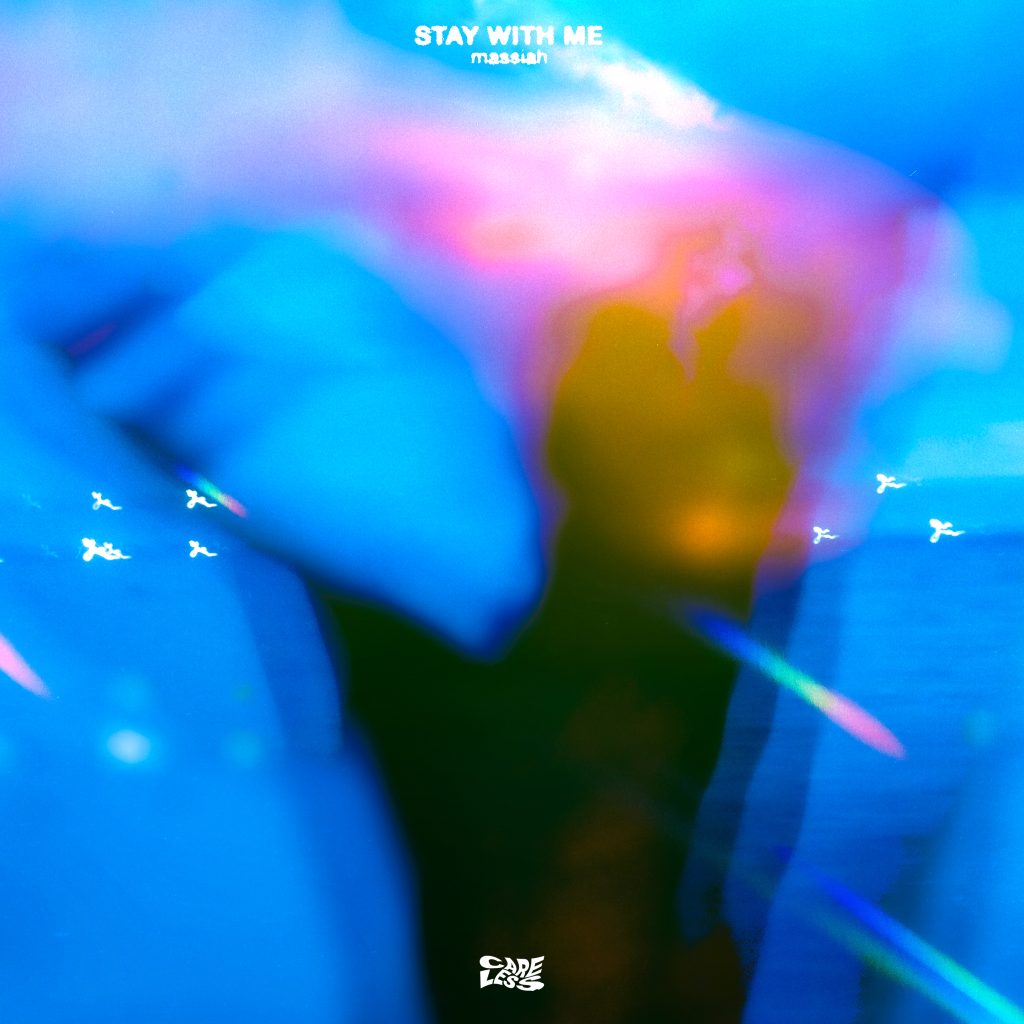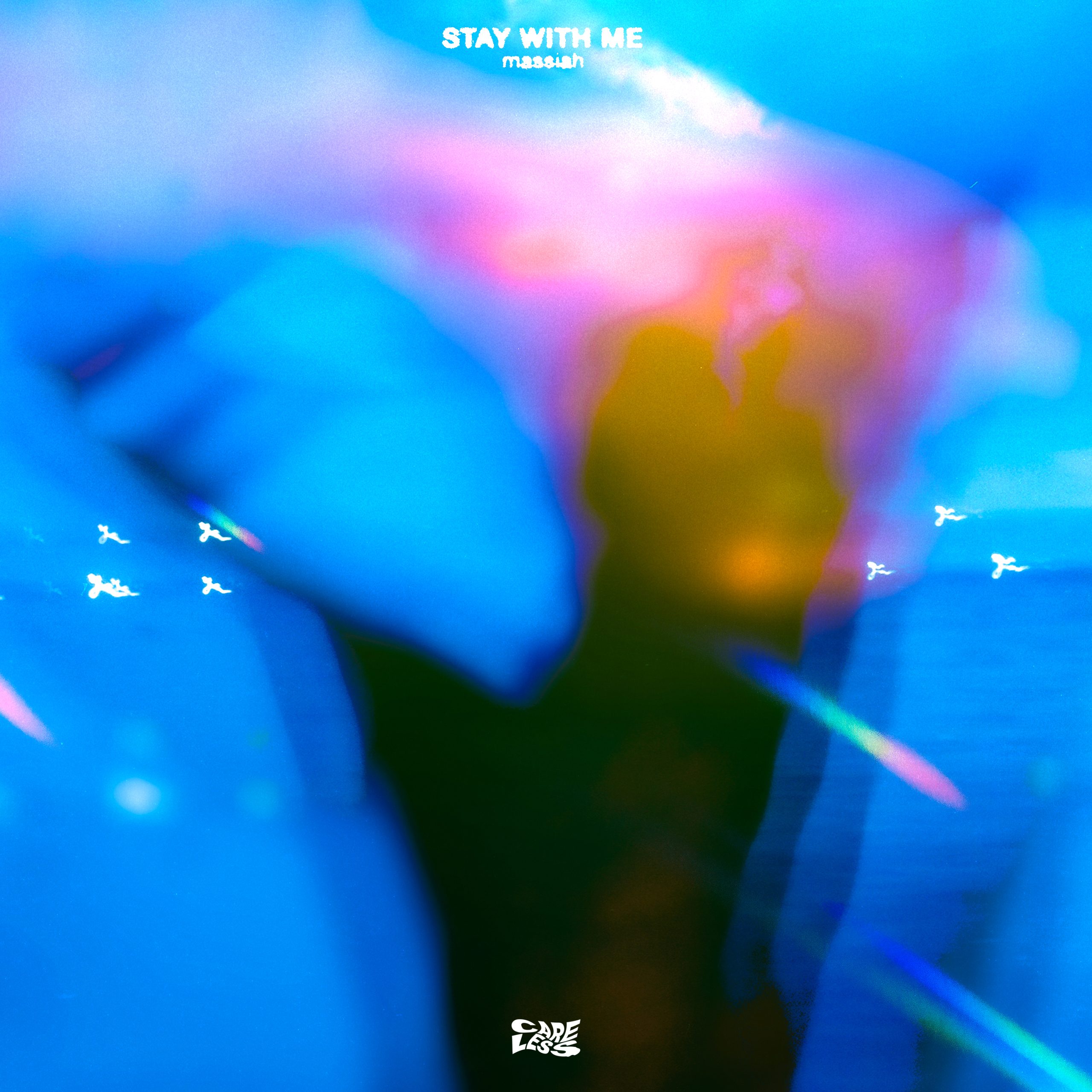 His latest track, "Stay With Me," is a groovy R&B number that is an ode to the final moments of a lover's departure, reflecting on the heartfelt promises a couple give themselves before they say their goodbyes. Massiah is a lyricist who carefully crafts a story with his words. The song is raw and clever, a signature of Massiah's style that compliments the rich and groovy melodies of the song.
To pair the track with visuals, a music video tells a narrative that is perfectly synonymous with the lyrics. It presents Massiah in a secluded beach resort, enjoying the beauty of nature with a lover. The picturesque scenes were shot on location in Massiah's hometown of Dumaguete City, which is his nod to the place he calls his home. It has all of us wishing we were there.
"Stay With Me" kicks off a trilogy of tracks he'll release with Careless Music this year. We'll have to stay tuned and see what he does next.
Born and raised in Dumaguete, singer-songwriter Massiah joined Careless Music Manila in 2018. Since then, he has opened for renowned international acts such as ASAP Rocky, ASAP Ferg, and Khalid. He was also featured along with five other artists in international collective 88rising's Philippine-based project, Paradise Rising. Skillfully stitching together R&B elements with the lively bounce of afrobeats and a tropical flair, Massiah is an artist known to stay true to his Filipino-Ghanian roots. He's collaborated with other Careless Music artists like James Reid, KINGwAw, and Luka.
Cover Photo Credit: Careless Music
[wptb id=5910]