The end of summer is near when school starts back up. To help with transitioning back to school mode, Olivia Rodrigo is sharing her unique style with fans. Her newest line of merch is perfect for all the seasons of school from sweater vests, hoodies, zip-up jackets, and shirts. Go back with an edge and make new friends along with the way!
If you want more of a subtle nod to show your support, she has you covered with accessories ranging from socks, laptop cases, binders, notebooks, and more. They all follow her recognizable purple color scheme with lots of stickers! You get to set up your style how you want!
The singer-songwriter recently finished up her North America part of the SOUR Tour and has also played cities around the world. Olivia met a few iconic artists throughout like Avril Lavigne, Alanis Morissette, Jack White, and most recently Billy Joel. Yes, that Uptown Girl, Billy Joel. Check out some throwbacks, we dare you not to sing along.
Cover Photo Credit: Olivia Rodrigo Updates Instagram
Kuyate Co-Owners, Youtube OGs, engaged couple AJ Rafael and Alyssa Navarro just dropped the latest merch to their line. The new additions of Barkada University 2.0 Vintage Hoodie and shirts are so dope to their athletic gear that you'll definitely wear to your next workout, and the corduroy hat perfect to use all the day, everyday is basically all you need. You'll want to add to your cart fast as a lot of their items are sold out!
AJ and Alyssa share a little bit about their clothing line:
"Kuyate is a combination of two words, Kuya and Ate. In the Filipino languages, Kuya means big brother & Ate means big sister. Alyssa and I are the eldest in our families. Growing up, we have always taken on the role as the Kuya and Ate of our Kapatid, which means siblings, to take care of them and also know that we have so much to learn as we hopefully inspire them to be courageous, loving, and family-oriented— traits that Filipinos all over the world are proud of. We bring that same spirit to our fellow members in the Filipino American community in all that we do, and at Kuyate, we do it through clothing.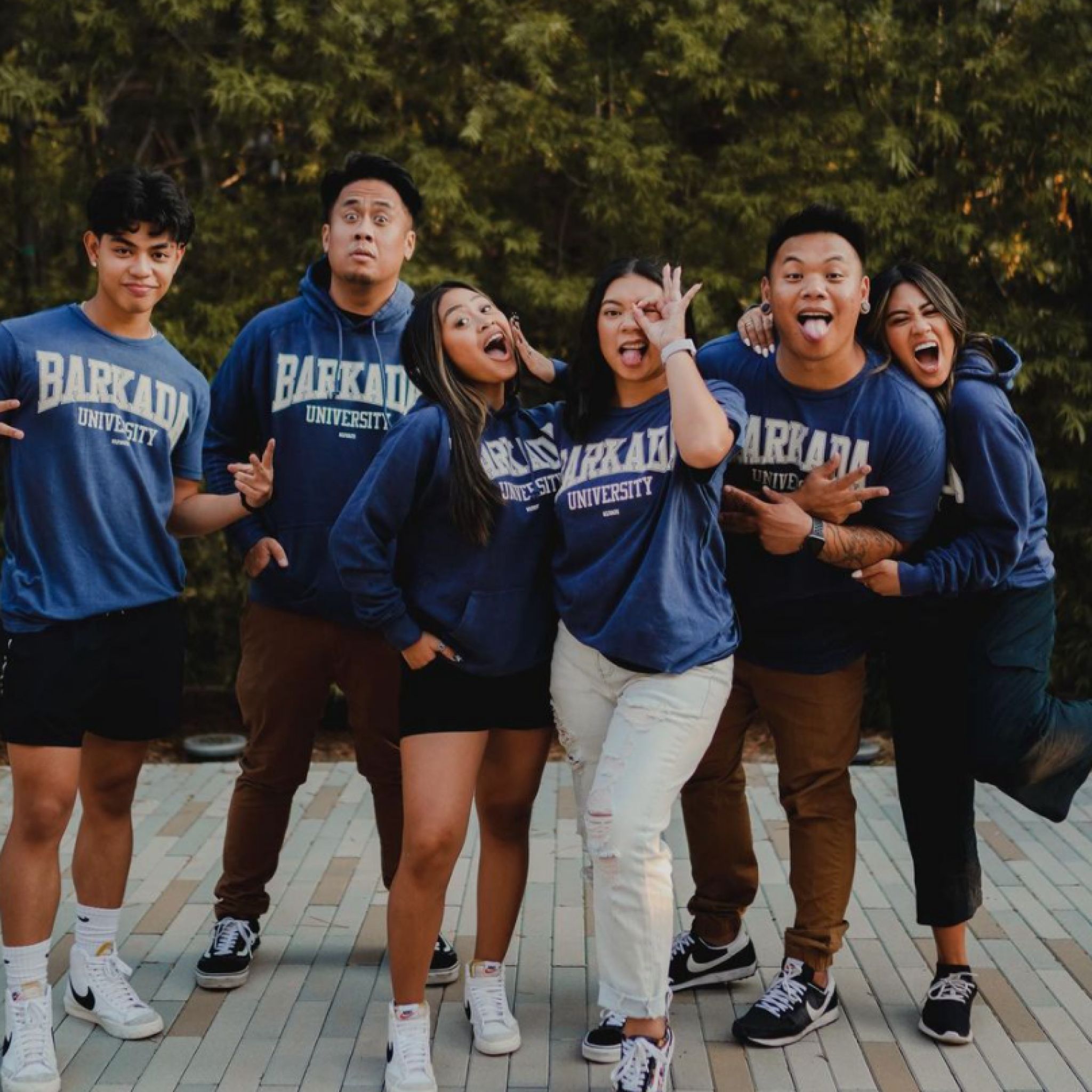 So to our fellow Kuyas, Ates, and Kapatid, we hope that you can wear this clothing with pride. We hope that each piece of clothing you wear can unlock memories of your childhood, from Filipino parties, to being in the Filipino club at your school-- or to let people around you learn something new about your culture. Let's show the world how proud we are to be Filipino."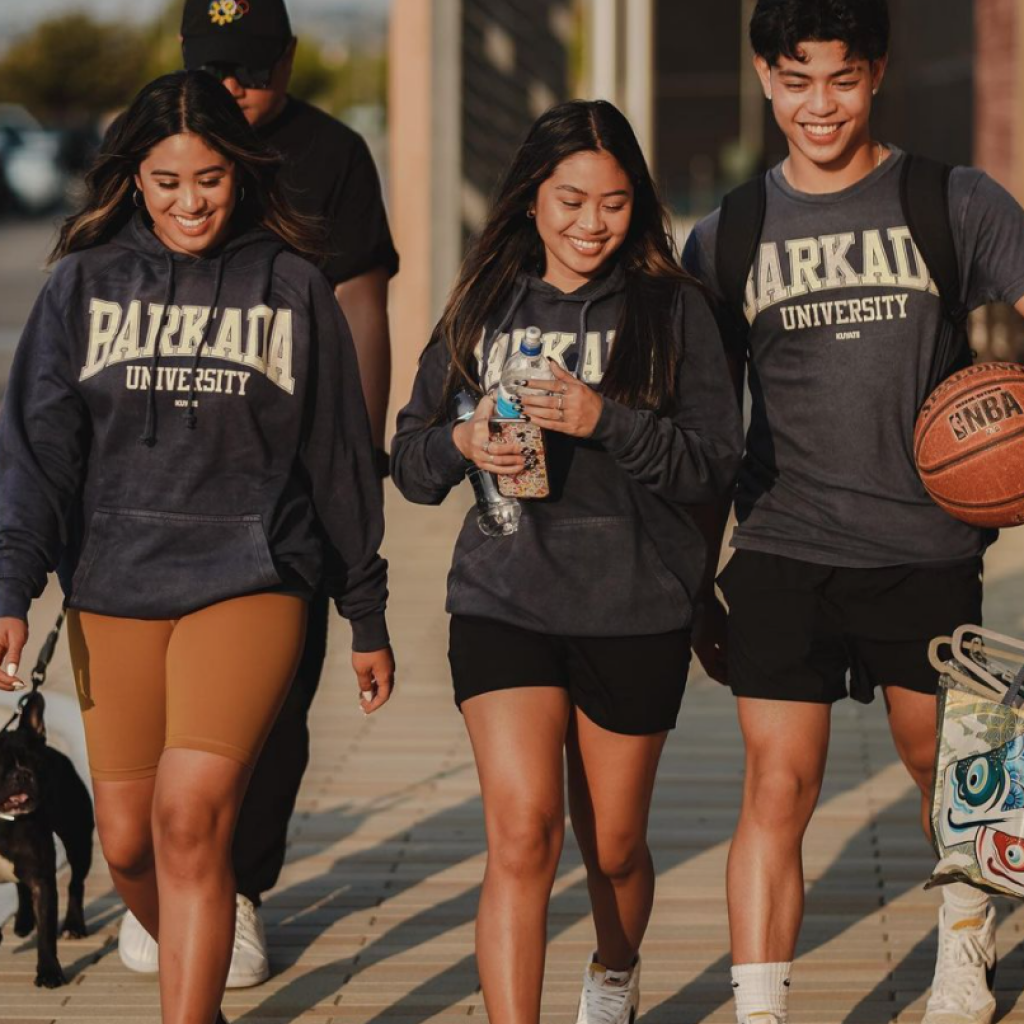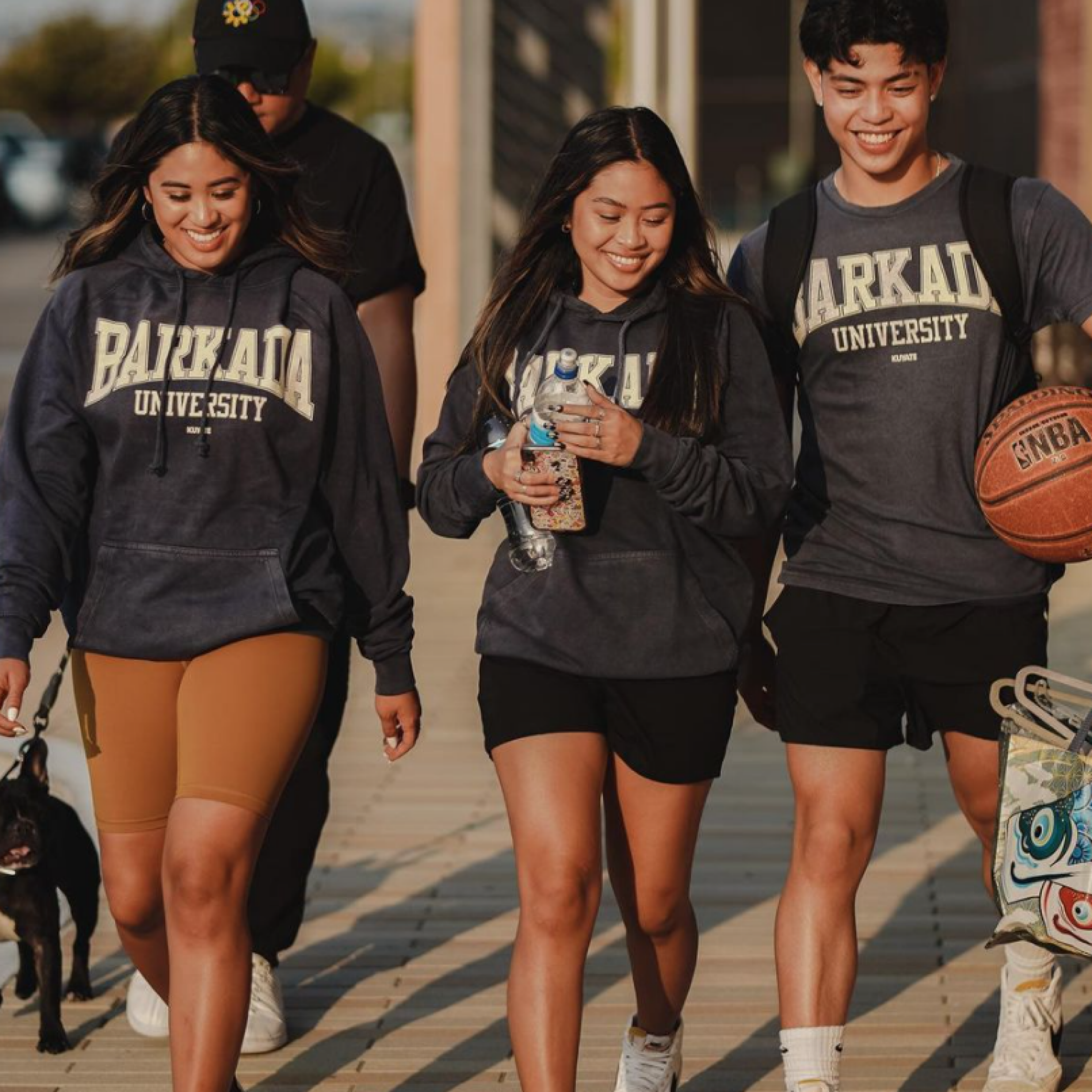 AJ and Alyssa have so much to celebrate. They got engaged last December when AJ proposed live during the #CrazyTalentedAsians show! The couple recently asked Dante Basco aka the Fire Lord a very important question for their wedding. Check out what it was below!
Cover Photo Credit: Kuyate Twitter
Count on Saweetie to always keep it icy and she's taking her Saweetie McDonald's Meal further. She adds a little dessert to her collab by celebrating with brand new merch. The pieces will be available for a limited time and prices start at $18. Featured are hoodies, a crewneck, a pair of t-shirt designs, a fanny pack, joggers, shorts, a trucker hat, and more. You can only order this sweet collection through icybysaweetie.com so don't miss out!
"Now ya'll know I stay dipped in the latest fashion, so it was only right I drop some icy merch to celebrate my McDonald's collab," Saweetie said in a press release. "There are so many oversized pieces that I love, like my favorites: the Saweetie 'N Sour Hoodie and Fry Tees."
The iced-out streetwear collection features unisex items inspired by Saweetie's love of air brush. The collection has more than 10 vibrant and pastel-colored designs symbolize some of her favorite things – a volleyball for her love of sports, palm trees as a nod to her West Coast roots, and of course her go-to McDonald's meal, including her signature Saweetie 'N Sour sauce. 
Still haven't tried the Saweetie Meal? MYX got you! Enter To Win $500 Icy Shopping Spree Gift Card or $100 McDonald's Arch Card to treat yourself, friends and family like Saweetie does! You have until September 5th to enter the MYX sweepstakes by posting a photo of you at a local McDonald's OR a photo of you with The Saweetie Meal on Twitter or Instagram using the hashtags #TheSaweetieMeal #MYXSweepstakes, tagging @MYXGlobal on Instagram or @MYXglobal on Twitter. No purchase is required. Read all the details!
If you're curious what's in the Saweetie Meal, it features a Big Mac®, 4-piece Chicken McNuggets®, medium World Famous Fries®, a medium Sprite®, Tangy BBQ Sauce and "Saweetie 'N Sour" sauce – the same Sweet 'N Sour sauce you know and love, re-named in honor of the new meal. Mix and match however you like and show us how you get your grub on!
Cover Photo Credit: McDonald's Facebook
Just in time for Valentine's Day, P-Lo drops his newest EP, Yours. The EP has 3 tracks: Yours, Walked In, and Get Me Lit. If you have a boo or not, Yours will have you vibing out. Who's down to go hella dumb with us?
Listen to the EP on all major streaming platforms!
P-Lo has been dropping fire merch and most is sold out, but now he drops his newest designs. This collab with 143 Worldwide has the familiar Stunna Boy logo with more of a Valentine's feel. Plus he has you covered with the phone popsocket and jibbitz. Make sure to cop the 143 collab t-shirt or Stunna Boy Hoodie on P-Lo.com before it runs out!
Cover Photo Credit: P-Lo Official Facebook