Nadine Lustre, together with Careless, released a remixed version of her single "Wildest Dreams", the title track of her latest album.
Last October 2020, this album was accompanied by a 33-minute visual experience that featured 6 of the 12 tracks through music videos held together by a theatrical, empowering narrative with the original "Wildest Dreams" as the final track. Layered with elements of Philippine folklore, the complexities of stardom, nature, and the mystery of the universe, the entire video walks you through Nadine's self-reflections told in a cohesive and entrancing tale. This visual album successfully accumulated more than 1.5 million views not more than a week after it was released.
Entitled Wildest Dreams (The Sun Is Falling Remix), the remix overlays the original "Wildest Dreams" track's melancholic and dreamy tone with deep house and upbeat EDM elements. This crossover gives a dark yet high-spirited, electronic sparkle to the track, drawing listeners in with its hypnotic dance beats and dynamic melodic rearrangements.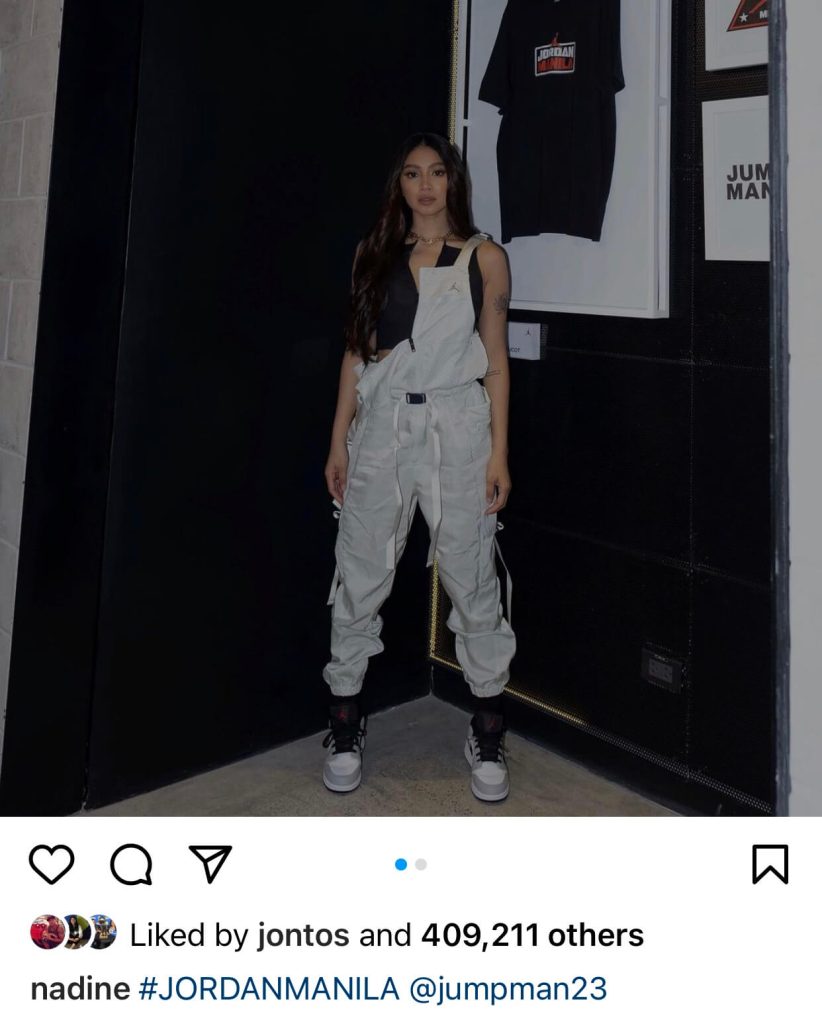 The remix is built as a dance track and to further support the song, Careless produced a live dance rendition video that will be released on February, 9, 2021. Combining their artistry, talent, and passion, it was performed by Nadine and internationally-renowned dance crew, A-Team, while shot at Jordan Manila, the Philippines' first-ever Jordan store.
Watch our Nadine MYX interview about her Wildest Dreams album here.
You can listen to it on Spotify, Apple Music, Deezer, and Tidal.
Link to Careless Music YouTube channel:

Nadine Lustre returned to MYX to talk about her top closet staples, songs she enjoyed recording and more during her MYX Headliner of the Month interview. Watch the exclusive interview below:
Re-live all the kilig moments from Nadine's "On the Wings of Love" TV series co-starring James Reid with subscribing & live-chatting fans on twitch.tv/myxglobal or the MYX TV network. The new 24 episode reimagined edit includes subtitles and faster paced cut for global appreciation.
OTWOL Ep. 2 airs Wednesday 2/3 at 7P PST, Thursday 2/4 11A Manila.
On today's episode - After months of hard work, Leah's visa is almost up. Her only choice? To get married to a stranger. She meets her future husband and the two are forced to play house with each other to make their marriage look legit. Watch a sneak peak below:
See you soon in the MYX Twitch chat room! If you aren't a MYX Twitch subscriber, enter the trivia contest here for a chance to win a one month subscription here at myx.global/otwol.
Executively produced by James Reid, Careless Music's Nadine Lustre's released her Wildest Dreams visuals on YouTube for every song on her new album. Watch the music video below for "White Rabbit" ft. Massiah and the international video reactions below to this video and the visual album. Let us know which was your fave using #NADINEMYX.
Nadine Lustre returns with the reportedly title track to her upcoming album that will be released on Careless Music. Nadine worked on the alt-R&B track with her Careless Music labelmates – she co-wrote the lyrics with KINGwAw (aka Bret Jackson, also the label's co-founder) and Massiah (aka Haissam Morton).
KINGwAw will join us on myxCLUSIVES LIVE on KUMU & Twitch on 10/22, submit questions for him on social media using #kingwawmyxglobal.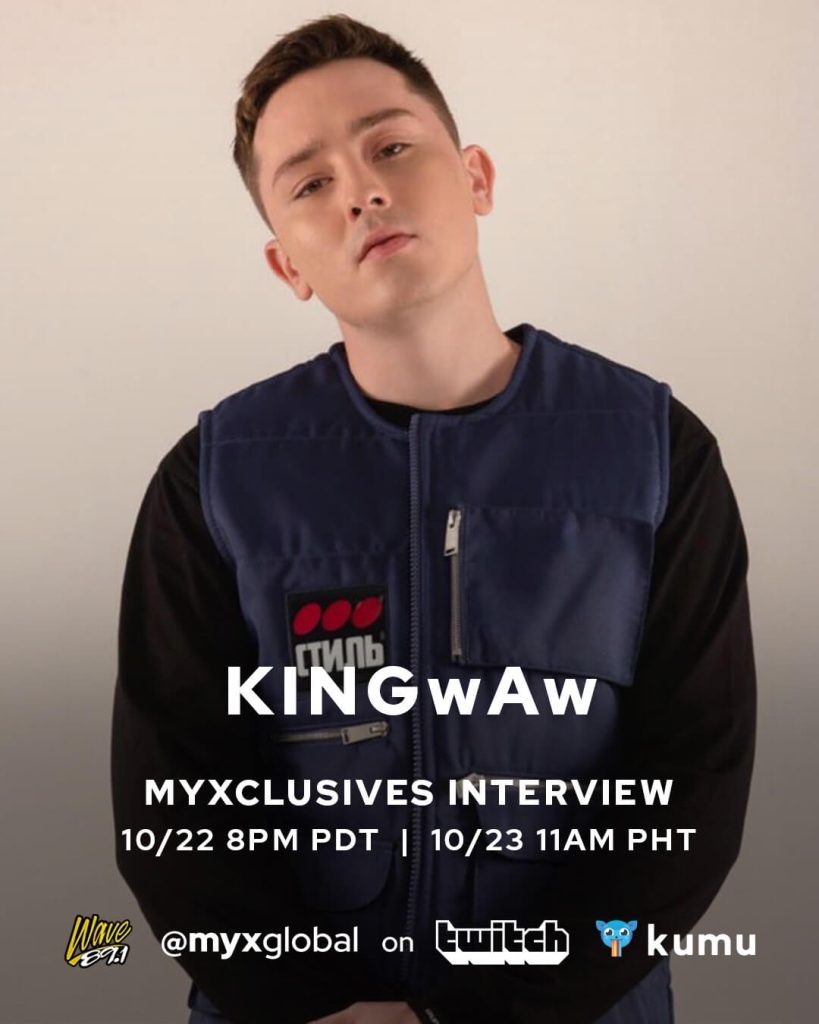 ABOUT NADINE:
Nadine Alexis Paguia Lustre (born October 31, 1993) is a Filipina actress, singer, and music video director. She is a former member of the all-female group Pop Girls. She appeared as Georgina Evangelista in the television remake of the 1984 film Bagets. She rose to fame after playing the lead role of Eya Rodriguez in the film adaptation of the popular wattpad novel Diary ng Panget (2014).
She is also known for her role as Leah Olivar in the popular television series On the Wings of Love (2015). Her other television appearances include another lead role in the romantic comedy Till I Met You (2016) and as a host of the noontime show It's Showtime.
In 2018, her performance as Joanne Candelaria in the romantic drama film Never Not Love You received critical acclaim and garnered her several awards such as the Young Critics Circle Best Performer award, the FAMAS Award for Best Actress, and the Gawad Urian for Best Actress.
In November 2019, Careless released another collaborative mixtape called The Island City Playlist. Lustre was featured in the track Headspace along with Curtismith, Massiah, and Billy Davis. She also collaborated in a track called No 32 with rapper Ruby Ibarra. In December 2020, Lustre officially signed a recording contract with Careless Music.
In October 2020, Lustre announced her first full-length album under Careless Music, entitled Wildest Dreams.