The Philippines took home four gold, two silver and 12 bronze medals at the 19th Asian Games in China — earning the country 17th place in the medal count for the competition.

Men's pole vaulter Ernest John Obiena, Margarita "Meggie" Ochoa and Annie Ramirez of Brazilian Jiu-jitsu and the men's national basketball team snagged prestigious first place medals. Wushu fighter Arnel Andal and boxer Eumir Marcial proudly fought for two silvers. The country's bronze medal winners are: wushu artists, Jones Inso, Clemente Tabugara Jr. and Gideon Padua; tennis players Alex Eala, and Francis Alcantara; the Philippine sepak takraw team; cyclist Patrick Coo; Brazilian Jiu-jitsu fighter Jenna Napolis; karate's Sakura Alforte; taekwondo's Patrick Perez; and weightlifting's Elreen Ando.

"The 19th Asian Games have been an incredible display of talent and determination from our Filipino athletes. Our 4 gold, 2 silver and 12 bronze medals, partnered with the tremendous commitment of each athlete in their respective sports, have made our nation proud," stated Philippine Sports Commission chair Richard Bachmann.

Congratulations to the Filipino athletes!
Lauv is making his heavily anticipated return to the Philippines, announcing not one - but two concerts. The Pop artist will be performing in Manila and Cebu this September 2023 in support of the Asian leg of his "Between Albums" world tour! The hitmaker will be shutting down Waterfront Hotel in Cebu on September 9 and SM Mall of Asia Arena in Manila on September 11.


In an exclusive interview, Lauv described the love he has for the Philippines and Filipinos. You can buy tickets for both of his concerts via events promoter Live Nation Philippines.

Photo Courtesy of Lauv's Instagram
British-Australian singer Ruel has just announced Asia tour dates for his 4TH Wall World Tour, including a one night special in the Philippines. In collaboration with concert promoter Wilbros Live, the global artist is set to rock Samsung Hall on Friday, May 26! This will be his third time in Manila, with his most recent being in a free mall show Taguig City last February.


Ruel took to his Instagram to voice his excitement for the added Asia tour dates and shared the following caption: "WOOHOO so stoked to finally get back to asia and see you all again!! these shows are gonna be truly something special ❤️
anddd im giving away 1x double pass per show, so tag all the friends u wanna go with and drop ur city name in the comments. ill be picking the winners in the next 24hrs 🙂 see u sooon xxx."

Tickets for Ruel's 4TH Wall World Tour show in Manila will go on sale beginning April 11th at 10 a.m. via SMTickets.com and SM Tickets outlets. You can watch his latest music video here.
Photo Courtesy of Ruel's Instagram
Join the Apl.de.Ap Foundation International and HiFi Kitchen as they raise money for typhoon victims in the Philippines. "Unbreakable: Adobo in Action" is a special food collaboration at HiFi Kitchen, featuring Apl's secret family recipe for ADOBO. Limited quantities available, reserve your order now here and meet Apl.de.Ap himself!
See the menu below: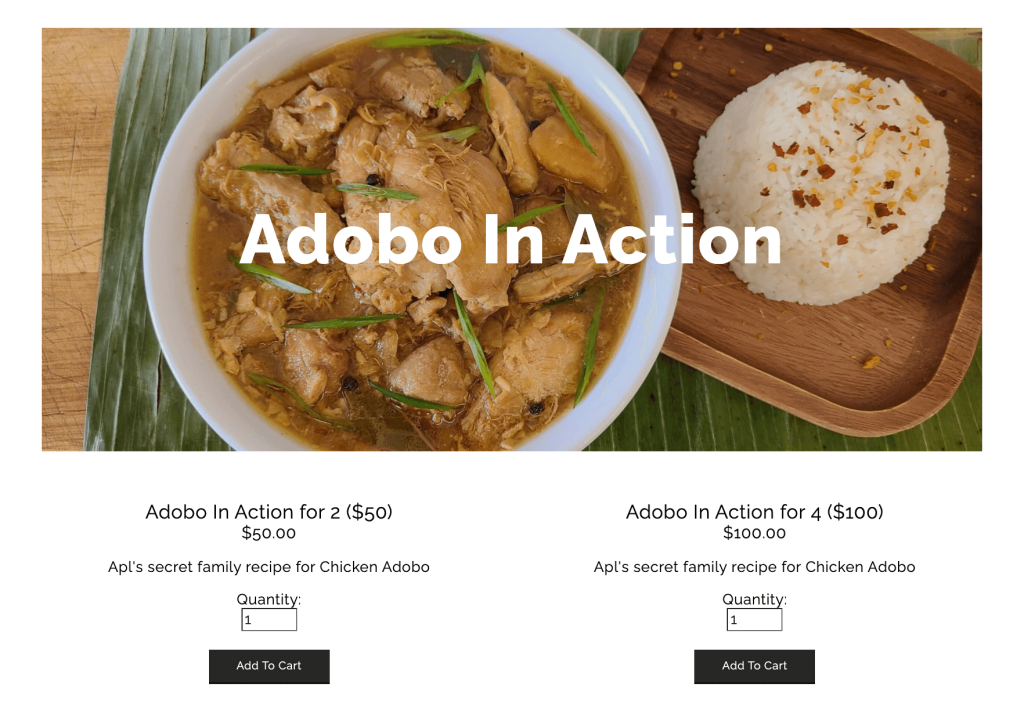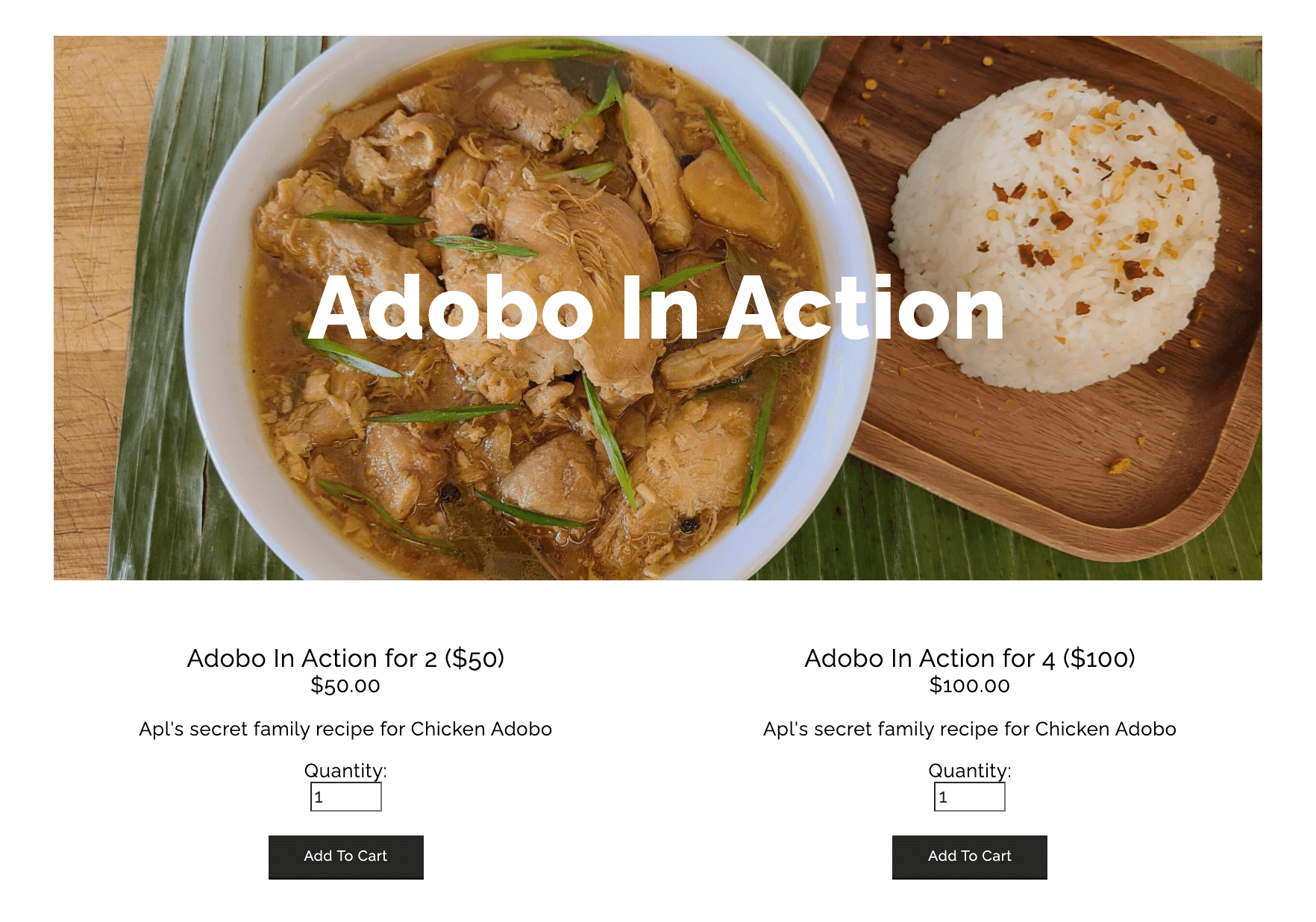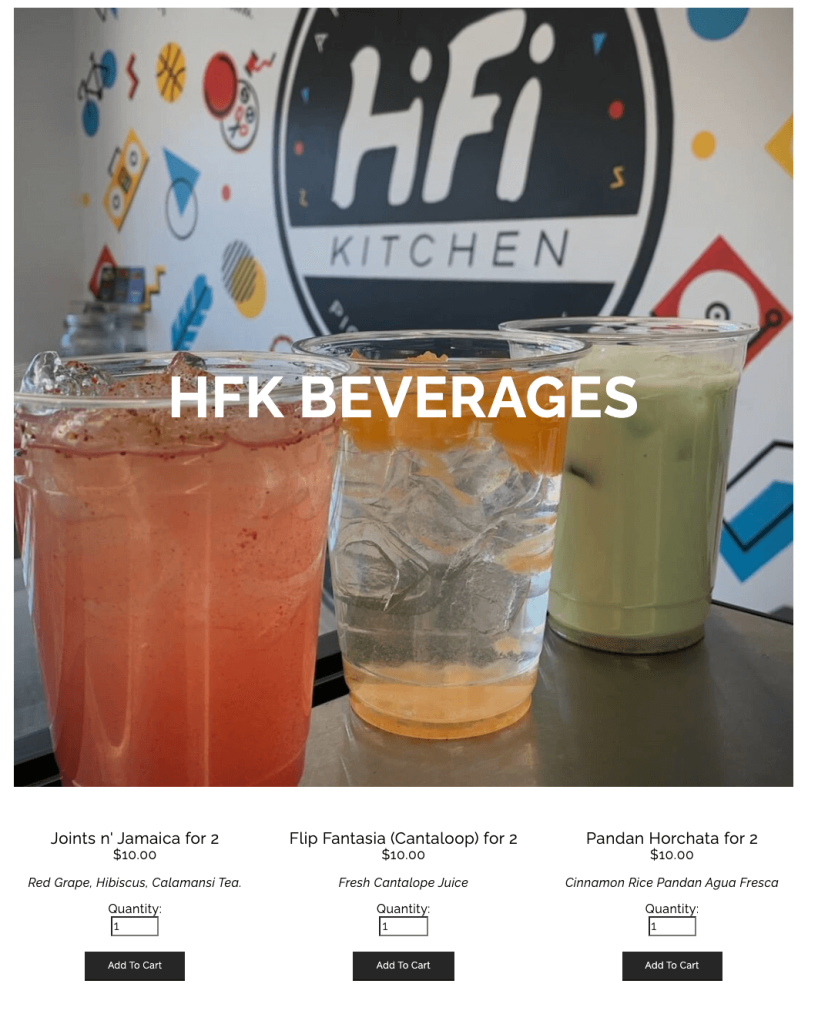 Watch Chef Apl make his famous Pampanga styled adobo below:
DannieBoi joined an exclusive press conference for Sam Smith and their new album, "Love Goes," where Dannie asked if they would ever let Filipino "Blind Balladeer," Carlmalone Montecido join them on stage if they ever returned to perform in the Philippines like in 2018. Montecido went viral singing Sam's song, "Too Good at Goodbyes" at a mall in the Philippines to over 8M viewers.
Sam Smith shared & tweeted the video with over 13M+ plays, saying "Who is this kid? You are out of this universe?!?"
Sam's response to having Carlmalone join them on stage via @myxglobal the #1 Philippines app, kumu, was, "100 million percent yes! He's incredible, a better singer than I am." Then we turned the tables by asking what their go-to karaoke song is, and Sam gave a surprising answer, "People are going to hate me for this, but I don't love karaoke. But if I was to sing karaoke, it would be a great one (song) by Tina Turner."
Sam shares that the last 2 years have been about growth both musically and personally. "It's been intense, I've been growing up. Hangovers have gotten worse…I learned more about relationship and love." The most important thing they've learned is trying to figure out how not to be insecure and being free, which shows in the music. We can expect to see Sam's wide scope of musical taste as each track tells a separate story and feeling. "It's not necessarily an album you listen to from start to finish…there's so much for each song,"
The album marks their first ever relationship and the first time they're understanding what love is. Sam goes on to tell us why the album is called, "Love Goes" which is actually taken from the lyric, 'that's how love goes." Sam didn't give away too many details, but the track was written in collaboration with Labrinth and described the whole experience as a spiritual one. Sam is excited for people to hear it as it was one of the best writing experiences they had.
Sam Smith gives off energy that is contagious and we are glad they are back with new music. We'll be sure to have our notifications turned on for October 30 and we can't wait to hear all the songs on "Love Goes."
myxCLUSIVES airs Thursday nights at 8P PDT.
The series trailer for Filgrimage opens with a local saying, "Welcome to the Philippines!" The excitement and eagerness of the young travelers reflect the tone of the journey ahead of them: exhilarating sights, a cacophony of sounds, sumptuous cuisine, an experience full of surprises and deep self-reflection.
Filgrimage follows eight young students who chose to spend one summer in the Philippines to nurture their Filipino roots, and to answer the question, "What does it mean to be Filipino?"
The series starts streaming on October 22 on iWant TFC on TFC IPTV, and on TheFilipinoSchool.com, and will also be seen on TFC via cable, satellite and on myxTV starting October 24.
The Roots of Filgrimage
On their website, Filgrimage is described as "a Filipino pilgrimage" and "a transformational experience that connects the next generation Fil Ams to their rich and proud heritage." It is a project of The Filipino School.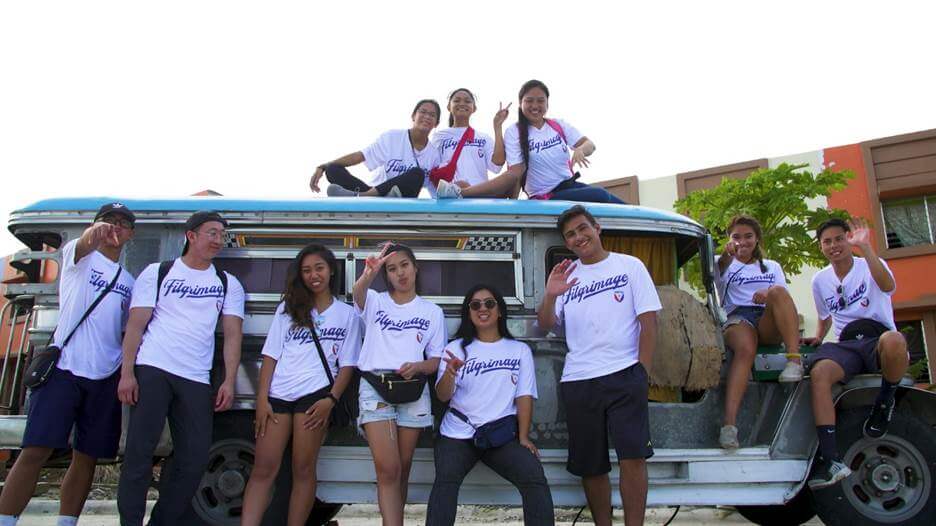 The Filipino School is a non-profit located in San Diego, Calif., where Filipino Americans get a chance to know more about their Filipino culture and heritage. The Filipino School was co-founded by philanthropist and entrepreneur Tony Olaes.
Olaes, who was born and raised in the U.S., reluctantly made his return visit to the Philippines in 2006 when his parents chose to move back to the homeland to retire. It was a trip that changed his life forever.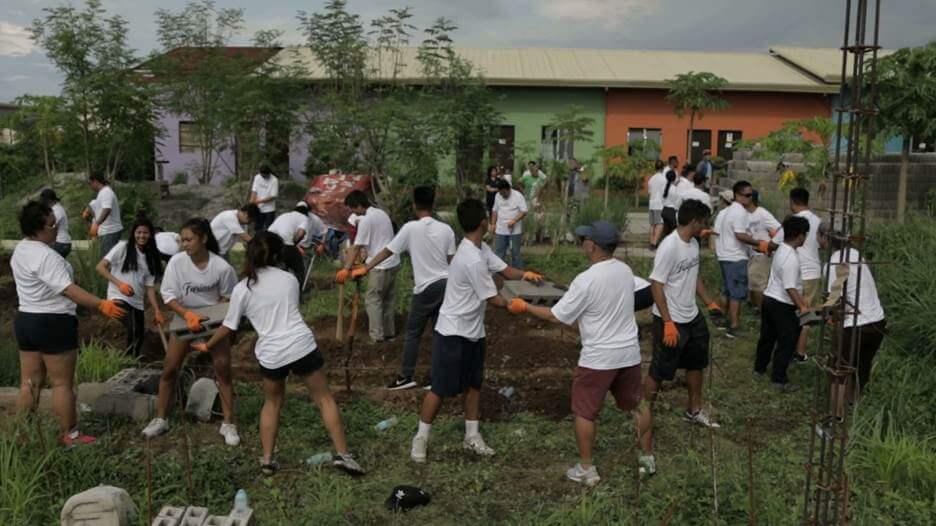 Olaes said, "I was never proud of being Filipino because all I would see on American TV was bad news about the Philippines. The brand was always that people there were poor, corrupt and kidnappers."
Those fears of entering the Philippines quickly dissipated when he walked through a slum area and was greeted with warm smiles and hospitality. He recalls that his transformation happened in a place that is now a Gawad Kalinga village, which is also part of the Filgrimage itinerary.
Olaes shares, "There was this automatic connection toward these extremely poor people I didn't even know. I somehow literally embodied their pain and their struggle. It was such a profound feeling in my heart that something had to be done. I had never felt this way, ever. This is when I learned the word: Bayanihan. It means coming together for a greater purpose, and when everybody comes together, the load gets lighter, and all things are possible."
From there, he wanted to replicate his experience to have others like him find their identity and help solve the problem he saw.
A Partnership is Born
Philippine Consul General to San Francisco Henry Bensurto, Jr. introduced Olaes to ABS-CBN Global Corporate Affairs & Strategic CSR Head Nerissa Fernandez. That introduction harnessed a shared passion for knowing one's history and knowing oneself.
Fernandez believes that Filgrimage will challenge viewers and those who make the trip. According to her, "there can no longer be vacillation and oscillation on identity."
Fernandez and Olaes agree that "heroism does not happen without action." The meaningful adventures of the Filgrimage ambassadors captured in the series must be shared with many others.
The goal of the series is two-fold: (1) to awaken the hearts of the next generation of Filipinos all over the world who would never aspire to go back to the motherland, and (2) build Filgrimage Villages for 1000 poor families through the spirit of Bayanihan (the spirit of communal unity and cooperation).
Meet the Filgrimage Ambassadors
Get to know AJ Asuncion, 16, a Junior at Olympian High School; Gabby Almazar, 19, a Sophomore at UC San Diego; Jocelynne Montehermoso, 18, a Freshman at UC San Diego; Lauren Bumatay, 19, a Sophomore at San Diego City Community College; Luis Borromeo, 24, a graduate of The Ohio State University; Riana Hernandez, 21, a Senior at San Diego State University; Ryah Hernandez, 18, a Freshman at California State University, Chico; and Tyler Jacobs, 18, a Freshman at San Diego State University.
The ambassadors went on a soul-satisfying, life-transforming 11-day trip around parts of the Philippines that included Manila, Bataan, Clark, El Nido in Palawan, Fort Santiago, Corregidor, and Cavite.
AJ, the youngest in the group, had heard of the Filgrimage trip in the past and how it has transformed those who joined the tour. He shares that "I was most excited for who I would become after the trip, as well as reinforce my Filipino roots."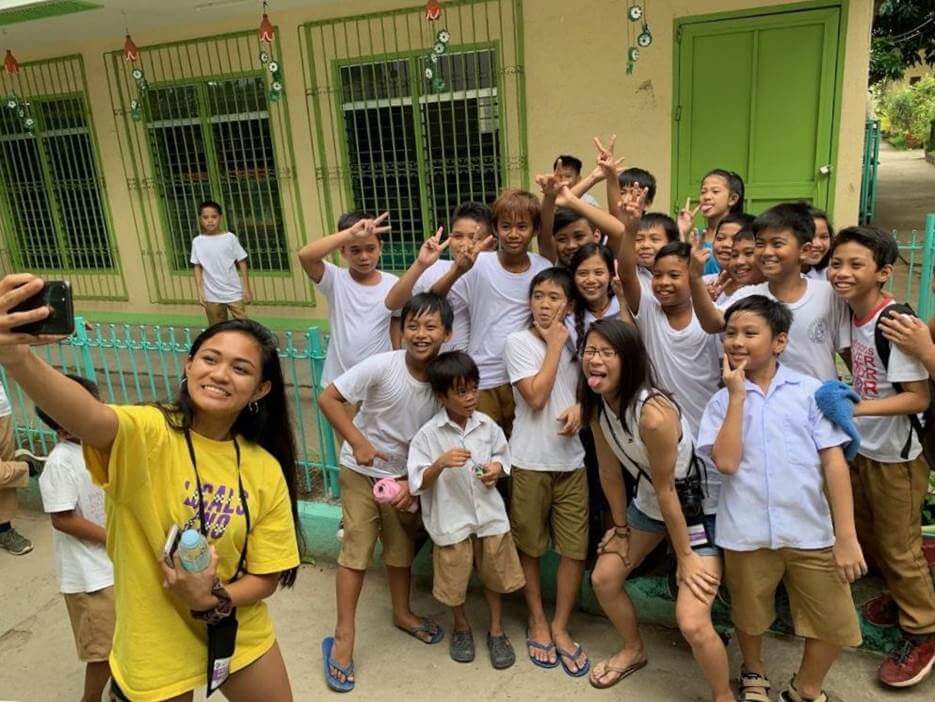 It was Jocelynne's first ever visit to the Philippines and one of the main things she realized is how "bayanihan is borne within us and unites and defines us as Filipinos." She adds, "After the trip, I felt more connected to my people."
For Ryah, there was an awakening. She shares, "Growing up in a predominantly white school and wanting to be something I'm not, I realized that I should no longer be ashamed of my culture because it is filled with the most selfless, appreciative and humble people ever."
Transformative Trip
For many, the experience did not always start during the arrival at the Ninoy Aquino International Airport.
For the Filgrimage ambassadors, their parents immigrated to the United States due to several factors, whether it be due to family ties in America or in search of economic opportunities, the result is still similar. A product of immigration is assimilation, and because of this many of the children are born into American culture, yearning to reconnect with a culture and people separated by thousands of miles of land and water.
Fernandez believes that Filgrimage allows one to come full circle where Filipino identity is concerned. The experience aids in understanding the previous generations who immigrated.
Those who make the journey begin to feel deeper appreciation for their parents who have made sacrifices; greater gratitude for their current country and its opportunities; and a stronger desire to do something in order to give back to the homeland.
Filgrimage is co-presented by TFC, The Filipino School, and Choose Philippines. The series starts streaming October 22, 2020, Thursday on iWant TFC (iWantTFC.com), on TFC IPTV, and on TheFilipinoSchool.com.
Filgrimage will also be seen on myxTV and on TFC Cable and Satellite starting October 24.