P-Lo teamed up with the San Francisco 49ers once again to premiere a clip of his new song, "Going Off," when they announced their 2021 schedule with a commercial promoting the season below.
P-Lo has performed not only in stadium, but in Miami during Super Bowl weekend and his "Sames Squad" became a game day anthem.
Now he returns with an anthem ready not only for football season, but all summer. Check out the music video below:
Check out his latest single "Going Off" here and drop a comments in his Instagram your thoughts on the new single.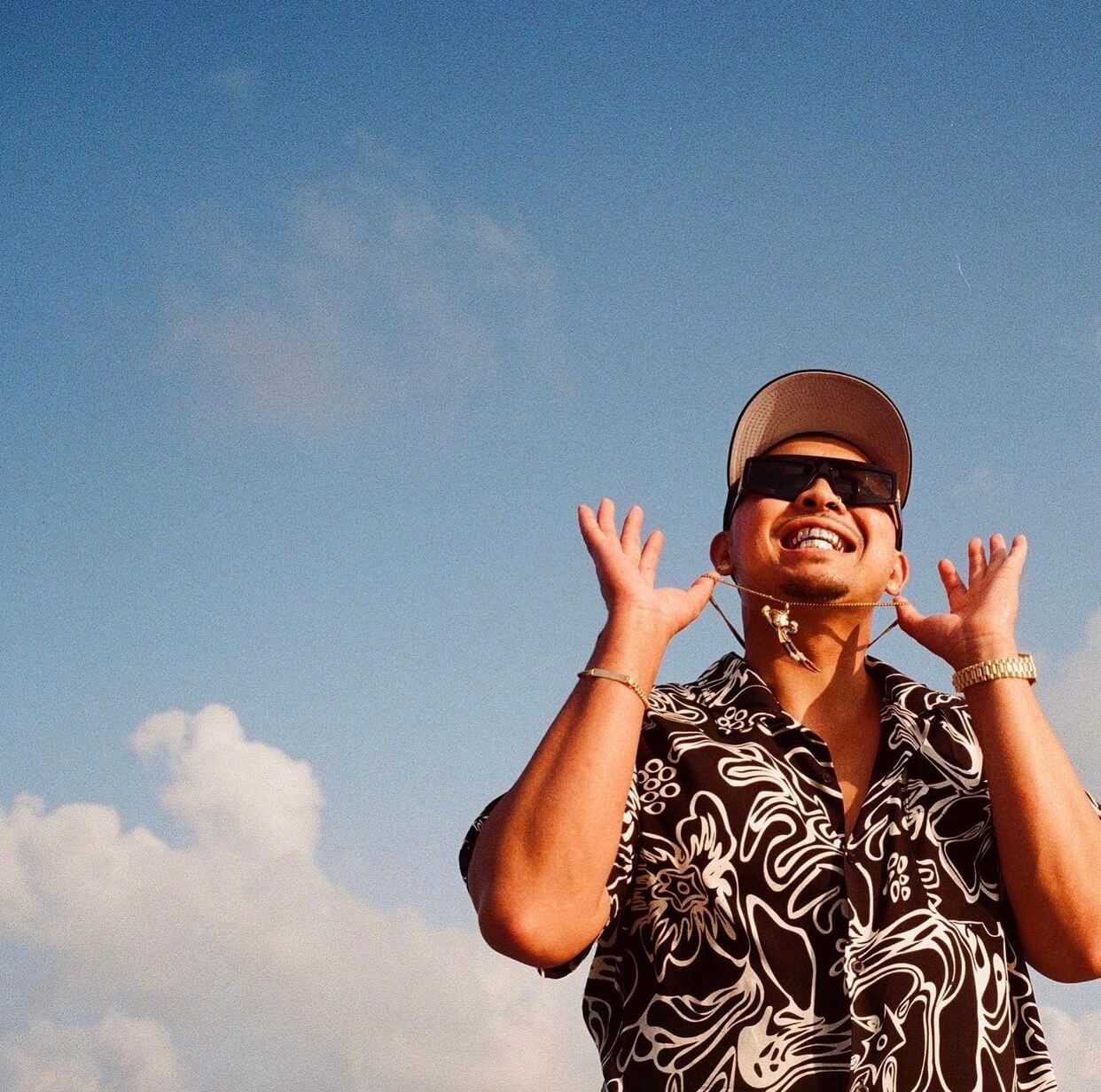 To view the full playlist hand-picked by Traktivist, visit the @pinterest app or website, click on the "Today" tab at the top & "Celebrate with Music" ?? Among the featured playloat included artists from the Filipino community:
Yeek @imyeek
Tim Atlas @timothyatlas
Kiyomi @officialkiyomi
Peach Tree Rascals @peachtreerascal
Sweater Beats @sweaterbeats
Mark Redito @markredito
Shawn Wasabi @shawnwasabi
Ruby Ibarra @rubyibarra
Guapdad 4000 @guapdad4000
P-Lo @p_lo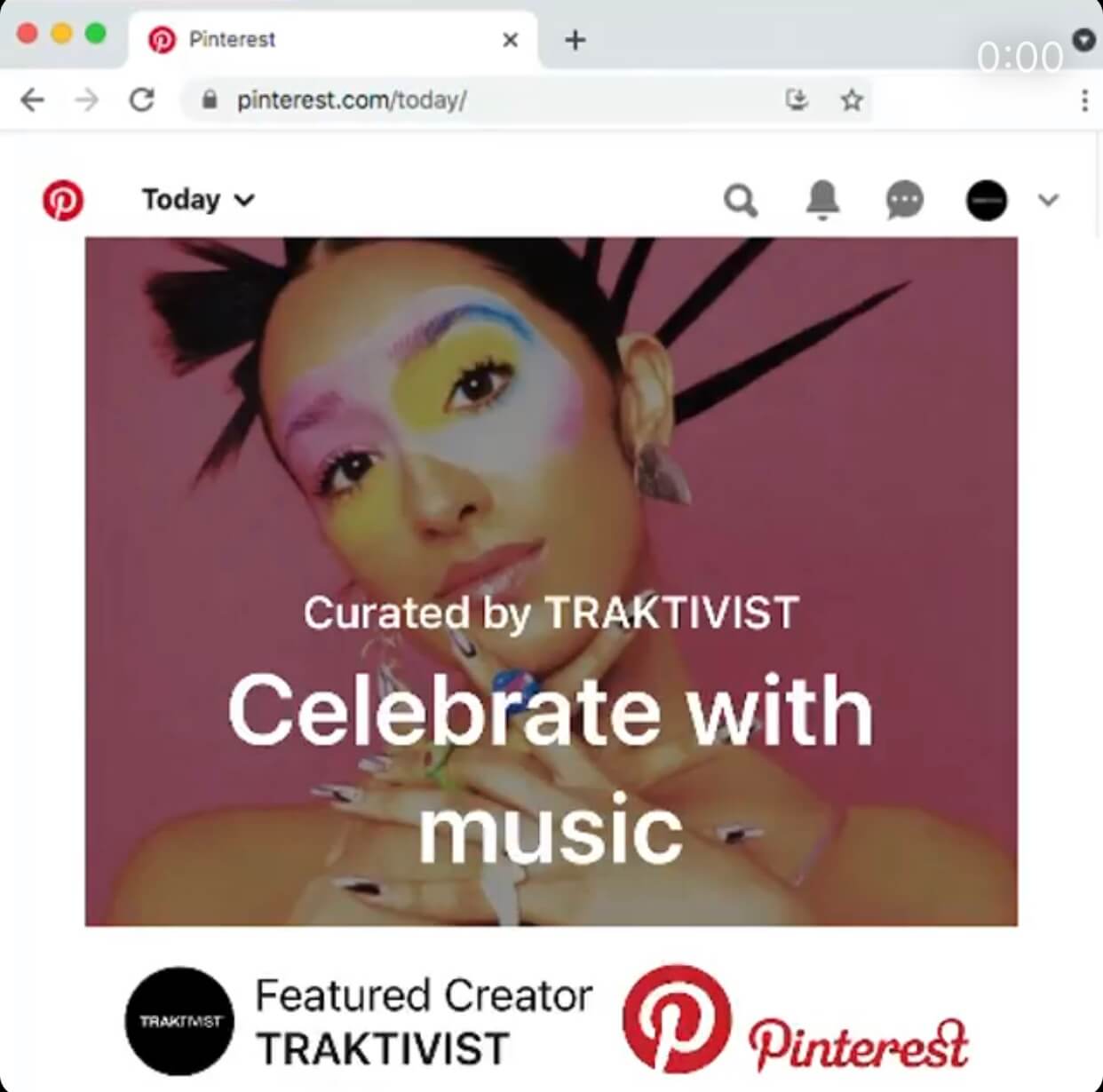 Batman & Robin are back together on a song. Guapdad 4000 & P-Lo once traveled the country on a sold-out tour where the BTS videos were just as dope as the concerts. The two return for a banger that was created in "15 minutes," as mentioned on his RT TV interview about the song during their "She Wanna" world premiere, which is a part of a day-long MYX Global premiere taking place today with DJs all over the country. "She Wanna," was produced by one of Bay Area's favorite producers, P-Lo, & this song including the entire "1176" album was produced by multi-platinum, GRAMMY award winning producer, !llmind.
Catch the music video for the song here on Guap's YouTube channel.
Watch the RT TV, World Premiere reaction video, the Rhode Island crew is Guap's newly found family that reacts to Pop, K-Pop, Hip Hop, Anime & more. Follow @patricrt, @dczworld_rt, @wellz_rt, @wilkins_rt & @robcityrt on their journey to 1M subscribers on YouTube. Their recent reactions to Guapdad 4000 & Ez Mil brings their existing fans great new music while also bringing the artists fans to the channel. People of all ethnicities love Guap & Ez, but there is a special support for Filipino artists by their fans that show support through subscribing, liking, commenting & joining patreons from their favorite YouTube reactors. View some of MYX's faves at www.myx.global/reactions.
There is a clean version available for streaming when with the family as well as an explicit version for when you're at the gym, in the car with friends or on the dance floor. "She Wanna" & "How Many" are the first records off Guap's "1176" album & he will release the third single, "Chicken Adobo," on the date the album releases - March 19. Guapdad also named the day, "Lola (Grandma) Appreciation Day," a new holiday that people all over the world will post a photo or video with their Lola (grandma) to give them flowers for their sacrifices, especially those that are immigrants of their native country that left their home for better opportunities for their families. A few stories will be picked to be featured in a TFC (The Filipino Channel) & MYX commercial as well as a feature in Asian journal. A few winners will also receive $500 to be shared with their families.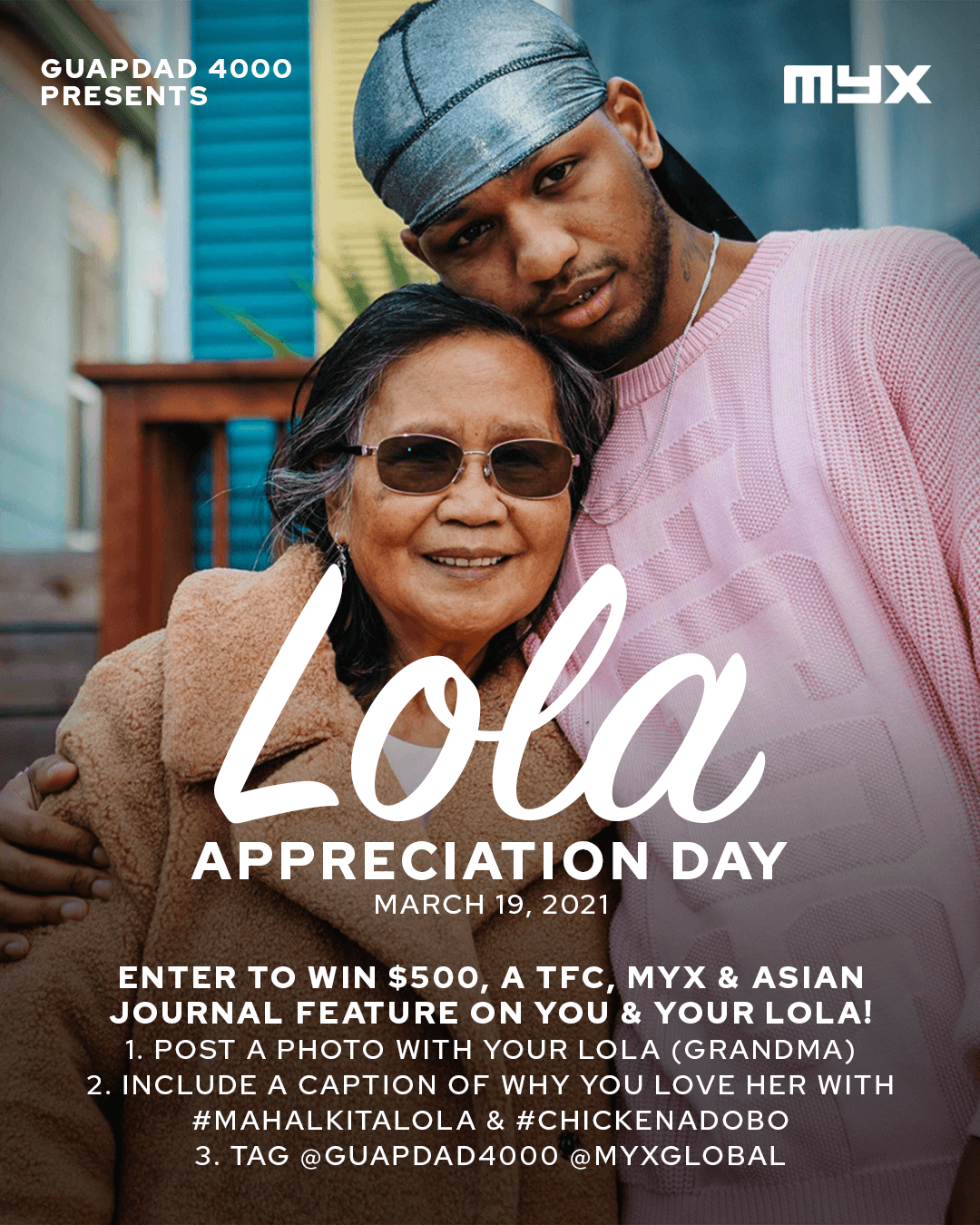 To enter, post a video or photo with your Lola (Grandma) on March 19 using the hashtags #mahalkitalola #chickenadobo.
Don't forget to stream the album & video for "How Many" that was recently co-signed by Rick Ross in Atlanta. You can still enter the #howmanychallenge by getting creative as a producer, rapper, singer, dancer, DJ, director, animator & posting on Instagram, Twitter, kumu & YouTube using #howmanychallenge. The top videos will be voted for & the final 3 will be judged by !llmind & Guap to receive $500 & exclusive merch packs.
Filipino American multi-platinum producer/rapper raised in the Bay Area joined myxCLUSIVES LIVE on KUMU x twitch.tv/myxRADIO to talk about his music & video catalogue, how he got his start, & more. He played a fun game of "Name that Gym" to his new home gym and rapid fire questions of "This or That."
For more follow @p_lo on all social media and check out his recent music video for "Get Me Lit" on @P-Lo.