Before Asian Pacific American Heritage Month comes to a close, there are artists you should know about to keep the pride going. These artists have been on our playlist and we're here to share them with you. Check out the list below of rising APA artists to watch!
THUY: the Vietnamese singer-songwriter from the Bay Area is following her dreams as a soulful R&B artist inspired by the 90's era. After getting a glimpse of the music industry, she traded her pursuit in medicine and looked towards becoming a musician to inspire others.
ELLA JAY BASCO: the Filipino-Korean singer and actor who you may have seen in Birds of Prey is gearing up to release her upcoming album starting with the single, "Eye to Eye" and her latest release "Bubble Tea." She is also the niece of actors Dion and Dante Basco.
ASHLEY MEHTA: the Filipino-Indian R&B artist is starting to take the music scene by storm. She melds pop, R&B, hip hop and electronic music creating an ebullient, yet unique sound. Also from the Bay Area, Ashley takes pride in melding her music and cultures together.
KIYOMI: the Filipino-Japanese Bay Area born artist is a breath of fresh air with her music. The young artist has managed to rack up nearly 1 million plays across all digital streaming platforms with her sound filled with R&B, pop, and a sprinkle of your favorite genre.
BOHAN PHOENIX: born in China and immigrated to America at 11-years old, he was unable to speak English. When he found hip-hop, Bohan Phoenix was able to learn the language quickly by rapping along. Today, he meshes his cultures in his music by including both Mandarin and English lyrics to reflect his dual identity.
MIYACHI: New York based, Japanese-American rapper blends hip-hop sensibilities with East and West collaborating with Jay Park, Yameen, and more. His music takes aim at Asian-American stereotypes and flow it effortlessly over boom-bap and trap-laden instrumentals.
AUDREY NUNA: the New Jersey singer and rapper is best for her singles, "damn Right" and "Comic Sans" featuring Jack Harlow. Taking a break from NYU's Clive Davis Music Institute to focus on music, her sound can be described as a combination of the pop, R&B, rap, and trap genres.
LIKKLE JORDE: reggae artist from O'ahu Hawai'i is setting the tone for island music with his authentic sound. His love for reggae music started at an early age and since then crafted his own sound. He was recently nominated for an Island Music Award.
SATICA: the Cambodian-American singer and songwriter performs sleek pop music infused with electronic textures and R&B/soul. Her sound is influenced by Bon Iver, Lykke Li, Frank Ocean, and Panic! At the Disco. She's collaborated with Manilla Killa, AOBeats, BLKNZ, and Kiana V.
KELANDY: singer-songwriter from Honolulu, Hawai'i creates music inspired by a mix of Soul, Reggae, Pop, and Rock. His dynamic sound is matched with catchy lyrics, smooth voice, and island sounds.
ELI-MAC: Born in Makati, Philippines, Eli-Mac (Camile Velasco) and her family later moved to Haiku, Maui, Hawaii. An American Idol alum, she's since then taking her music career as a solo artist.
ANA VEE: This female artist is bringing an emerging style of island music. Her hit song "HAWAII" has topped charts and became the #1 shazamed song in Honolulu. Her music reflects the idea of self-empowerment as a young women living life on her own terms.
International singer/actor James Reid joins international "Transparent Arts family," just announced on TA's Instagram. Transparent Arts was founded by the first Asian American group to top the Billboard Hot 100 charts with their hit single "Like A G-6", the multi-platinum Far East Movement. Far East Movement have collaborated with music's biggest starts including Bruno Mars, Snoop Dogg, Marshmello & Justin Bieber. Alongside the FEM members Kev Nish, James "Proh" Roh & Virman, the #transparentfeed team of music executives, artists/producers take the best of American and Asian entertainment business which includes artists like @tiffanyyoung, @saticamusic & @dumbfounded, & applies them to their global platform. The artists have garnered millions of social media plays, sold out national tours, and have released tracks through labels Owsla, Spinnin', Armada, and Universal with collaborations with artists like EXO & Akwafina.
Through their 360 management & label deals, they are able to maintain strict quality control and apply a dynamic application of business towards all of their projects.
They bridge east and west by cultural relevance, localized marketing, distribution and through dynamic creative collab. They also founded the @Identitylafest, a festival celebrating Asian American Heritage with the City of Los Angeles on the steps of City Hall that gathered over 10,000 attendees in 2018 with headliners #MikeShinoda of #LinkinPark and K-pop star #JayPark.
For more info visit: transparentarts.com
Watch James Reid perform from the international Overpass Music Festival below where the @reidersofficial Official Fan Club helped myx give away over 10 tickets to our myxers using the #jamesreidmyxglobal & #overpassmusic hashtags.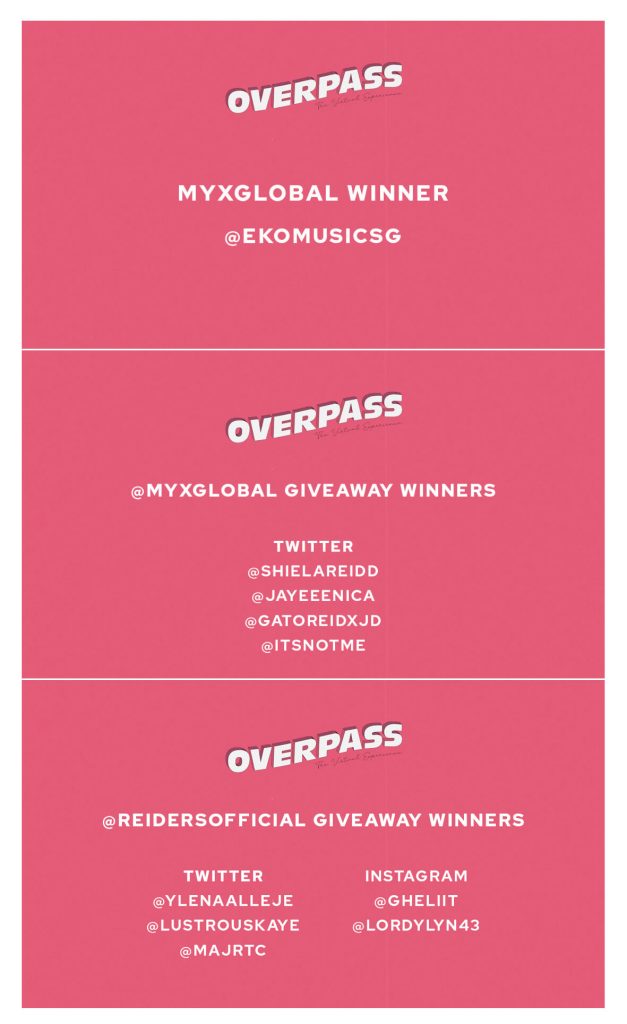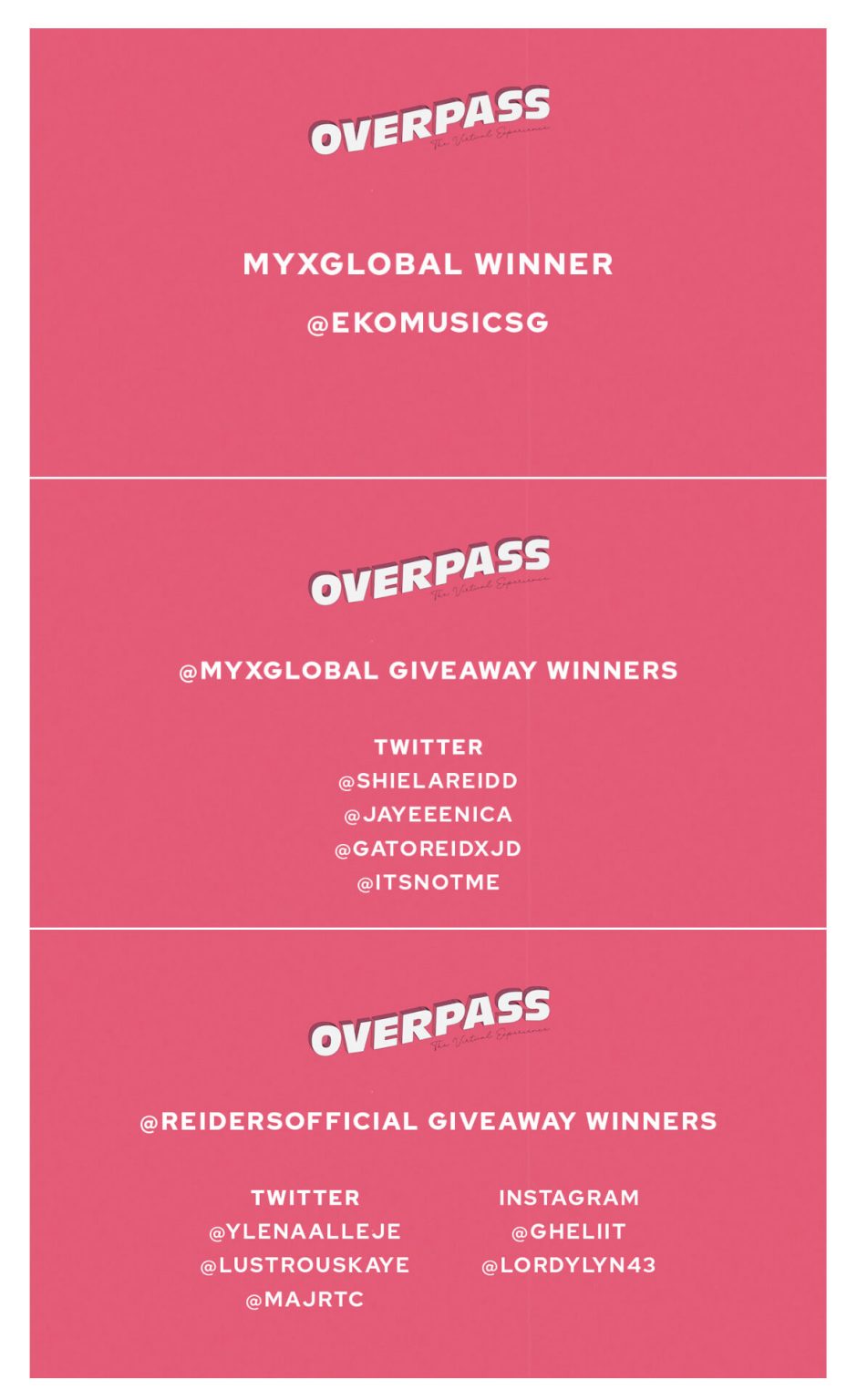 The virtual festival that took place in multiple continents around the world starring other Careless artists frequently played on myxRADIO like Massiah and Curtismith.