Ben&Ben is back with new release Langyang Pag-ibig, which in English translates to "That's just love." The track is an angsty rock anthem that lyrically wades into the messiness of a bad breakup. The song depicts the struggle and anger of someone trying to get their life back together.
"It's the song where we flexed our musicality the most," says the acclaimed band. "It's three songs in one song, but it still sounds like one song." This latest track was produced by Ben&Ben and Jean Paul Verona, mixed by Sam Marquez and Verona, and mastered by Leon Zervos.  
"We've always wanted to make a song with this vibe, and we think the songwriting in itself begged for it," shares the chart-topping folk-pop group in a statement. "It helped that Jean Paul and Sam were very familiar with the vibe we were going for and that helped create the general mood and sound we wanted for Langyang Pag-ibig." 
You can now stream Langyang Pag-ibig here and catch the lyric video below.
EJ De Perio was an independent singer/songwriter for five years before signing a record deal with Sony Music Philippines.
"I've been an independent singer-songwriter for 5 years and I didn't see this coming," De Perio shares in a statement. "I'm just glad that the Sony Music Philippines really believed in what I do and what I write. In return, I'm determined to use my platform to inspire more people through music. This is a gift that I hope to continue doing for more years to come."
Not only has the vocalist announced his new venture, but he also released a new single entitled "Panandalian." The guitar-laden ballad focuses on there always being that one person who is willing to stick it out through thick and thin despite the uncertainty of the future.
"I wrote "Panandalian" out of the realization that nothing's gonna last forever, and everything must come to an end," says the talented newcomer. "The song is about preparing yourself for the inevitable change, and making sure to protect that one person who is willing to keep things the same way—even if everything around you is constantly evolving."
Listen to "Panandalian" below.
Young Cocoa has been co-signed by some of the biggest names in K-Pop, scoring placements in curated playlists all across Asia. The 24-year-old singer/songwriter has just released a new single and is looking forward to continuing his momentum.
"Nova" uses a bossa nova inspired instrumental as the canvas for a crossover love song. The track is accompanied by visuals that depict a performance intended to be about or to the artist's love interest.
"We wanted to create a song that was an easy listen, had a lot of bounce, and felt 'bubbly' in the same way the lyrics were written," reveals the rising Asian rapper. "Nova's creation really just started off of the exploration of a different sound and progressed into a song that I wrote about having an innocent crush, or puppy love. The title is directly inspired by my favorite snack, Nova, and the use of Bossa Nova elements in the production."

Check out "Nova" below.
MYX and Momoland are teaming up to bring a chance for fans to win some exclusive signed items from the k-pop sensations themselves. The six-member group has signed some copies of their "Yummy Yummy Love" record with Natti Natasha and also has some exclusive signed artist polaroids to be given away.
Enter for your chance to win below and make sure to follow Momoland and MYX on Facebook, Instagram, Twitter, YouTube, and TikTok to be eligible to win.
MYX Socials: Facebook, Instagram, Twitter, YouTube, TikTok
Momoland Socials: Facebook, Instagram, Twitter, YouTube, TikTok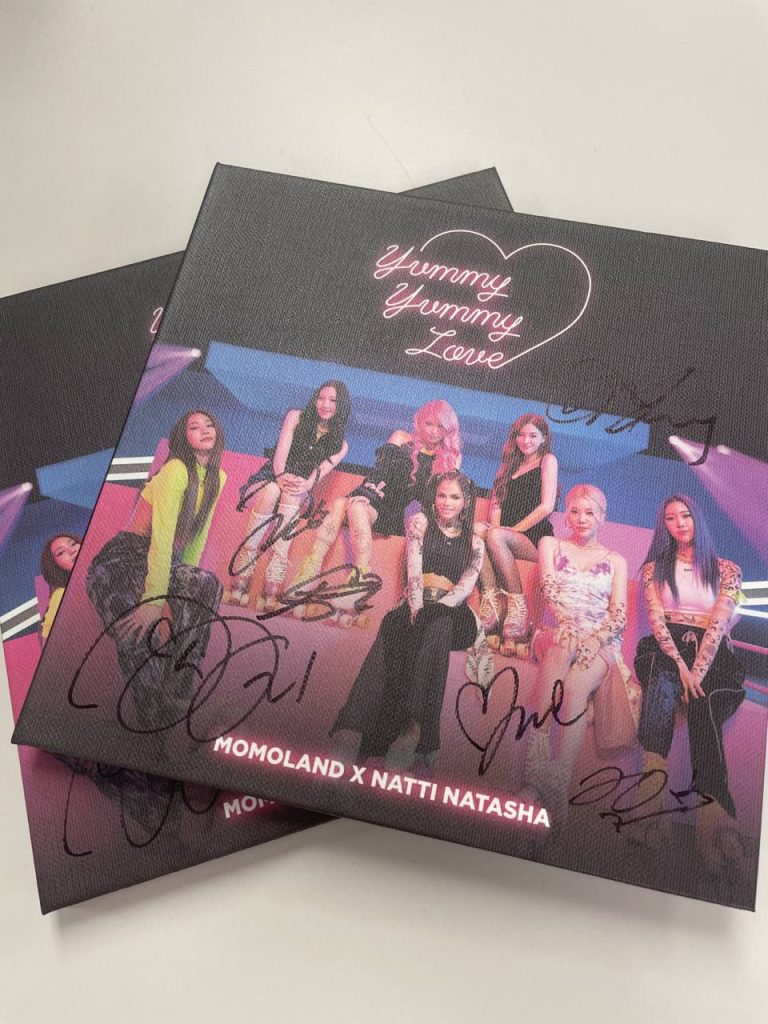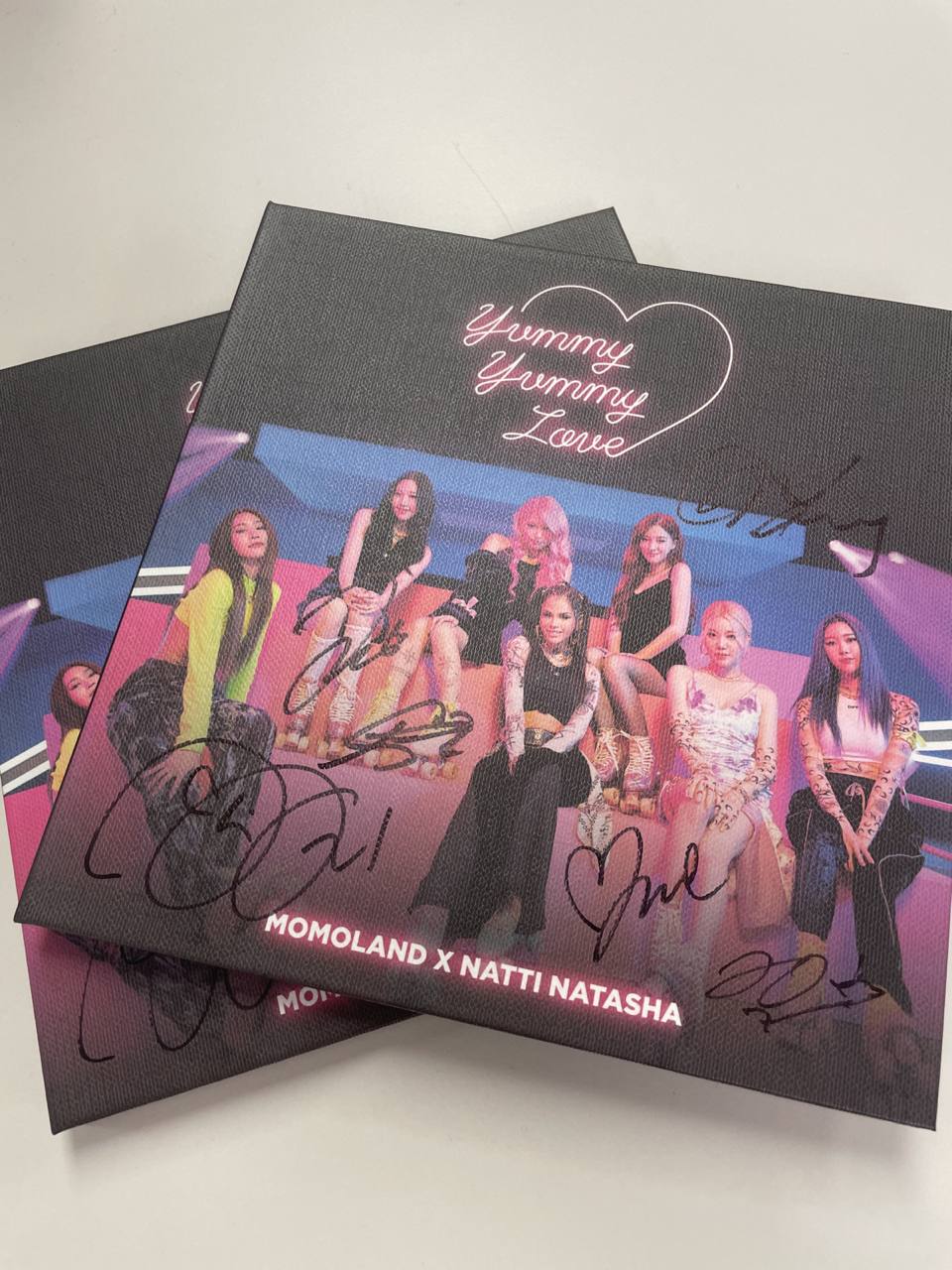 Contest Rules and Details:
Fill out the form below for a chance to win an exclusive Momoland signed album and artist polaroid
Follow Momoland and MYX on Facebook, Instagram, Twitter, YouTube, and Tiktok to be eligible to win.
The lucky winner will be announced on 05/26/22
of Mercury has just released a new EP entitled CHANGIN' Volume 2. The three-track project features the pop/soul trio embracing genre-melding tunes with fresh, innovative production and setting the stage for a groovy kind of trip.
"In this whole process, we explored new elements that we haven't tried before," shares the band in a statement. "Lyrics-wise, all the songs are different from each other."
According to their label's press release, the three-part release includes "STRESSES," a soulful, electro-pop anthem that is punctuated by retro-modern grooves and heavy 808 bass; "ENERGY," a club jam that articulates the frustration of wanting to enact changes within a retrogressive system; and "CHOLULA (Cut You Loose)," a feel-good bop with laid-back funk influences.
Check out of Mercury's latest project below.
Filipino folk-pop collective Ben&Ben is back with new music and their new release brings all the feels. 
"Paninindigan Kita" is an upbeat bop that narrates the fearlessness of fighting for someone you love despite the disapproval from other people around the situation. Despite the deep emotions the song captures, it still maintains a pop vibe thanks to amazing songwriting from Paolo and Miguel Benjamin and catchy production that features layers of melodic guitar lines, dazed harmonies, and deft arrangements
"It is also an ode to a lover that might be hesitant to take a step forward in the relationship," says the nine-piece outfit. "It's a heartfelt song that gives a balance between understanding where the lover is coming from, and a gentle reassurance that the one singing the song is ready and sure, after learning a lot so far about life and love."
Check out the group's new lyric video below.
PLAN B is an up-and-coming hip-hop/rap ensemble, consisting of members from all around the Philippines: Alyas Dom (Metro Manila), DK (Pangasinan), Dyno (Bicol), Gio (Metro Manila), G-Next (Laguna), GOSGE (Cavite), Kaizler (Pangasinan), Kier (Pangasinan), Mateo (Cagayan De Oro), and Skyruz (Misamis Oriental).
The new rap group just released their first single under Sony Records. "Love" is produced by SB19's PABLO and the track is giving smooth and soulful RnB vibes mixed with the sonic tastemaker's signature P-Pop sound.
The debut single is packaged with an accompanying music video that has a storyline of two friends fighting for a girl's attention only to find out she's already taken. Catch the music video for "Love" below.
Filipina femcee Peaceful Gemini is back with a new single! "Gising Na Gising" stays true to the spoken word artist's sound by blending Tagalog and English lyrics with a passion that could be understood by all despite the language barriers.
The audio canvas kicks off with a Tagalog chorus delivered by the artist that repeats the song's title 'gising na gising' which translates to waking up and waking up. Then, the lyricist delivers two powerful verses first in English before splitting the second verse into English and Tagalog.
"Gising Na Gising" focuses on the self-proclaimed old soul speaking real talk about her daily trials and tribulations that can be relatable to all. If you're a fan of the likes of Ruby Ibarra, you'll enjoy Peaceful Gemini. Let's celebrate and promote Filipina women's empowerment in hip-hop!
Check out "Gising Na Gising" and more of Peaceful Gemini's tracks below.
About Peaceful Gemini:
She's the girl who you would have a first look at and never have rapper as a thing that comes to mind. You wouldn't even urge to guess- she's more like a mystery novel or a wildcard. But on the down-low, she's been making noise in the scene, earning the recognition of old cats and new ones alike because of her lyricism, rhythmic flow, and soulful intent. Her realness is fresh. It's easy to see that whenever she's holding a mic, she's in her element. She never needed a posse or a hype man- her music does the talking. Seeing it as a transcendental tool to merge the form and formless- to transmute words and sounds into energy, she uses hip-hop as a platform to rep her inner truths, face the duality of life and make meaningful connections.
Filipino singer-songwriter Ace Banzuelo kicks off International Women's Month with a beautiful serenade, "Babae." The newly released track is the official anthem for Sony Music's Philippines International Women's Month campaign #BabaeAko. The campaign aims to spotlight women and female artists under the label's roster through several online and promotional activities during the month of March.
"Babae" is an '80s retro-inspired track filled with warm, analog-sounding synths and romantic lyrics. Ace has also released a music video for the song directed by budding female director Katrina Arciaga. The visuals tell a story of a person earning someone's trust. In Ace's words, it's a "sweet, magical and mysterious" metaphor on the various stages of liking someone, including the challenges that come with it.
"Babae" is Ace Banzuelo's follow-up to the sparkly bop "Alive," which kicks off his new era with genres that range from K-Pop to city pop, '70s disco to dance music. To date, Ace has racked up more than 12 million streams on Spotify alone and is slated to release his full-length debut album this year.
"Babae" is out now on all digital music platforms worldwide and can be streamed here.
March 9th, 2021, marked the day of an amazing comeback music video from powerhouse P-Pop group SB19! The "What?" music video has garnered over 15 million views and has over 750k comments. The viral comeback has sparked reactions worldwide, helping introduce P-Pop to new audiences across the globe. #SB19WHATMV1stAnniv is currently trending on Twitter as A'TIN, and supporters help the group celebrate this milestone.
With such a powerful comeback comes some powerful performances. Check out the videos below for some of the most viewed "What?" live performances, and vote for your favorite in the form below. We will announce your favorite performance on our socials in a few days, so stay tuned!
SB19 – 'What?' Live Performance on ASAP Natin 'To
SB19 – 'What?' Live Performance at #Lazada66GameShow
SB19 performs "What?" LIVE at the Wish Awards
Round Festival SB19- What?
SB19 – What? | #MeetSB19onTikTok Performance
Vote for your favorite performance here:
Cover Photo Courtesy of SB19 Facebook
SB19's Pablo makes his solo debut with the high energy and inspirational banger La Luna. The track was composed and produced by Pablo himself, and it's all about freeing yourself from the need to meet society's unrealistic expectations. The cinematic music video brings Pablo's lyrics to life as he's seen battling his own inner demons, pushing himself to break free from behind the bars we put ourselves behind.
La Luna cements PABLO's foothold as one of the most imaginative figures in P-Pop and a creative force with a knack for ambition. Aiming for a grander, more cinematic-sounding track, PABLO rips through the speakers with punchy cadences over a hard-hitting bed of bass, strings, wind instruments, hip-hop-inspired drums, and choral harmonies.
Pablo stated, "We all have flaws and we need to accept those imperfections because those are what make us who we are." Self-love and acceptance are important for all of us to learn and strive for and it's all summed up in this debut track.
PABLO's "La Luna" is out now via Sony Music Philippines on all digital music platforms worldwide.
Fashion, visuals, choreography, and a bop! Maris Racal is back with the new track Pumila Ka featuring singer, songwriter, and rapper Raven. Pumila Ka asserts the internet-breaking star's knack for capturing the zeitgeist and shaking up outdated conventions in mainstream music.
On Pumila Ka, Maris claps back at those who use their privilege and entitlement for all the wrong reasons. The empowering tune emphasizes that people need to be more aware and considerate of those around them and that it's okay to aim high as long as you won't be hurting or doing anyone wrong in the process.
The unapologetic bop is written by Maris herself and singer-songwriter/rapper raven, with production by Rico Blanco. According to Raven, who happens to contribute a verse on the multihyphenate star's 2022 single, working with Maris was a fun and exciting experience.
"I used to watch her in PBB, and I'm glad that I got to collaborate with someone as talented as Maris. The verse that I've written for her was based on a true story."
Pumila Ka marks Maris Racal's first release of 2022, and continues the journey of her previous singles "Ate Sandali" and "Asa Naman." Both tracks earned positive feedback from music critics and fans for steering pop music forward with exciting new ideas. You can now stream Pumila Ka on all major streaming platforms.