Be prepared for the kilig coming soon again with Star Cinema's upcoming film, An Inconvenient Love starring Donny Pangilinan and Belle Mariano. The rom-com follows a young couple who looks for love that's quick, easy, and convenient. DonBelle strike up a receipt that gives their relationship an expiration date.
Belle plays Ayef, a convenience store worker who aspires to be a professional animator in Singapore, and Manny, played by Donny is a company heir who runs his own plant shop and who secretly works as a social activist. Their relationship is set to end when Ayef takes her talent abroad, but Manny looks to stand by her side.
Directed by Petersen Vargas and written by Enrico Santos and Daisy Cayanan, "An Inconvenient Love" marks DoneBelle's second film following "He's Into Her" and their debut movie "Love Is Color Blind."
Catch it in theaters on November 23 nationwide in the Philippines.
Not long now until we get a new project from Donny Pangilinan and Belle Mariano and we cannot wait! They just teased the trailer to their new rom-com film, Love is Color Blind. This marks the tandem's first official film as the DonBelle love team. It's set to release on December 10th and stream on iWantTFC and KTX.ph.
The film follows Ino (Pangilinan) and Cara (Mariano) who are best friends but with the possibility of something more. Cara helps her friend heal and recover from his past that has left him literally color blind. Although Cara tries to bring back happiness to Ino's life, Ino may have found happiness with someone. The tension rises as Cara wonders if Ino will see her as anything more than a friend.
Newcomer, Angelina Cruz will be Iris and Jeremiah Lisbo (He's Into Her) is also in the movie playing the character of Sky who complicate things even more. The project is directed by John Leo Garcia with a digital premiere on December 9 via KTX.ph followed by its global release the next day.
Cover Photo Credit: Star Cinema Twitter
In celebration of the 2nd anniversary of the #DonBelle love team, a giant LED billboard in Times Square was put together by the group "Tita's of DonBelle Official" in collaboration with the ABS-CBN Promo Team. The digital billboard wished Donny Pangilinan and Belle Mariano a happy 2nd anniversary and revealed their teaser photos for their latest project, "Love Is Color Blind."
"Love Is Color Blind" comes after Donny and Belle's huge hit series "He's Into Her." The new project's first look was recently revealed by Donny and Belle on their Instagrams. Their character names were also revealed, with Donny playing "Ino" and Belle playing "Cara." When the teasers recently went live, they instantly trended #1 on Twitter in the Philippines, with the hashtag #LoveIsColorBlind.
Cover Photo Courtesy of Belle Mariano Instagram
The pandemic showed us the power of social media. Though far from each other, it brought us together. It showed us alternative ways to express ourselves, communicate and consume entertainment. Different industries thought of ways on how to adapt and be more creative in finding ways to migrate their business as usuals.

Film production has been put on hold for the first few months of our lockdown but ABS-CBN Films found creative ways to keep telling stories. And as we move to a better normal they continue to tell our story. And this year, they are proud to partner with the country's biggest live streaming and social entertainment platform, kumu.

kumu is a powerful social media platform that brings the voices of Filipinos from all over the globe at the forefront. Aside from presenting users real-time earning opportunities as a live streamer, chances to win cash in various game shows, and engagement in campaigns, kumu also fosters communities that ignite relevant discussions among Filipinos.

Star Cinema is the country's largest film production and distribution company that produced and released most of the highest-grossing Philippine films of all time. Their films targeted mainstream viewers with film genres ranging from action, drama, comedy, horror, and fantasy. Star Cinema is also known for romantic-comedy films that made us fall in love, over and over again like One More Chance, My Ex and Whys, Hows of Us, Hello, Love, Goodbye and a lot more.

Over the past 2 decades, Star Cinema movies have discovered generations of talents and love teams that the Filipinos loved and supported. And with that, they continue the mission to discover and hone new talents with it's very own, RISE Artists Studio.

The partnership between Star Cinema and kumu will soon bear fruit and produce a movie that will soon be in production. This romantic-comedy movie will be directed by the blockbuster director Cathy Garcia-Molina.

The one-of-a-kind partnership between a film production company, Star Cinema and streaming and social entertainment platform kumu, hopes to bring the audience a different kind of entertainment viewing.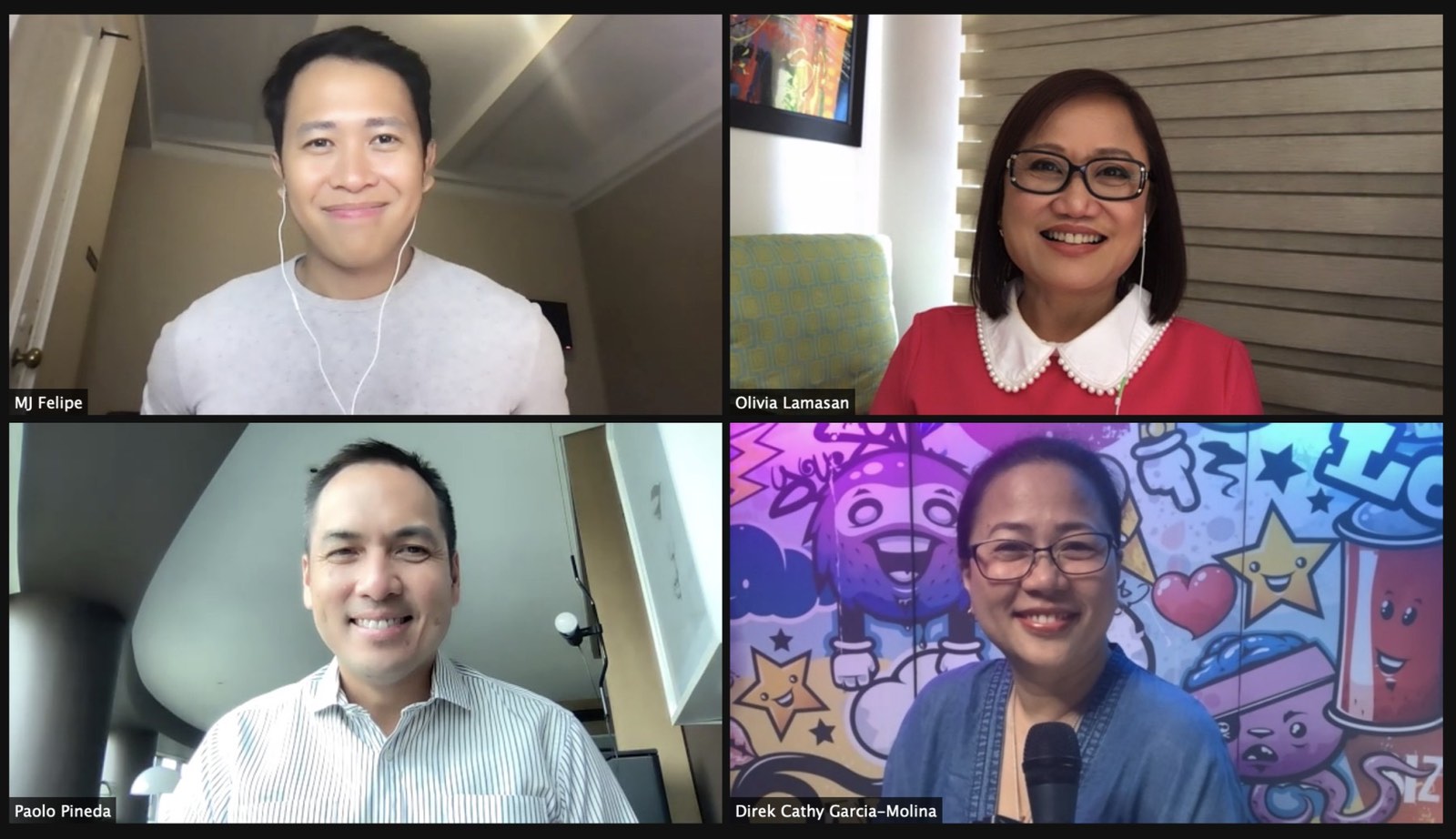 Watch the live announcement HERE!